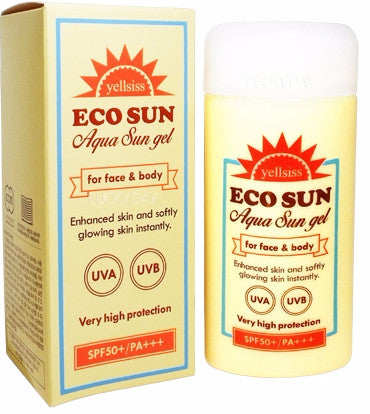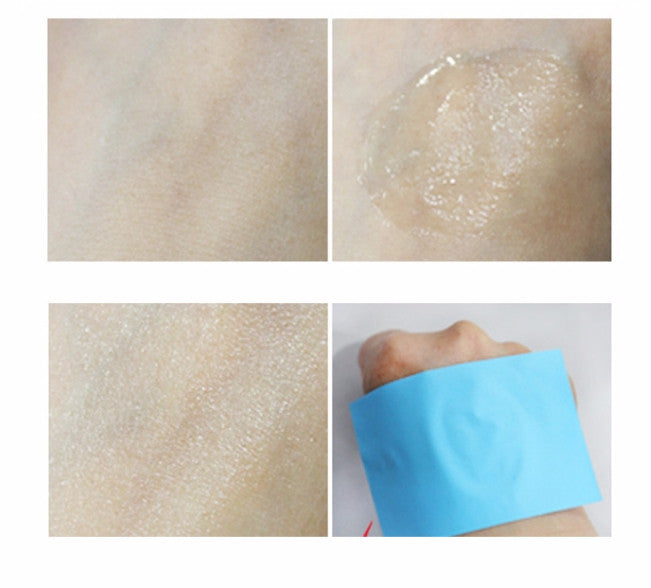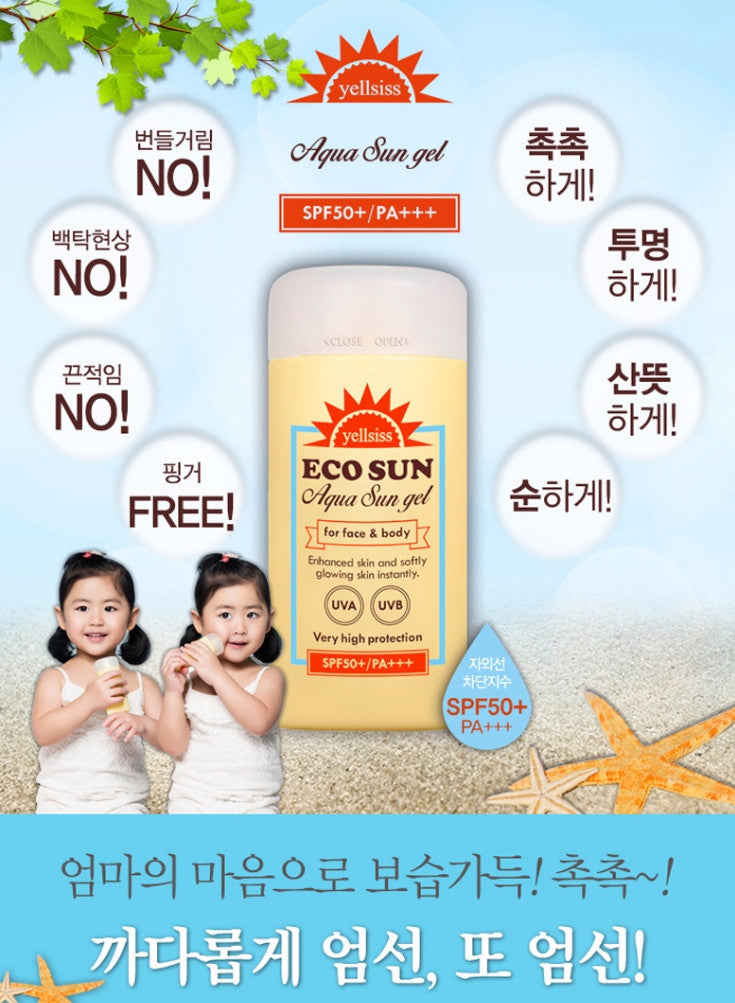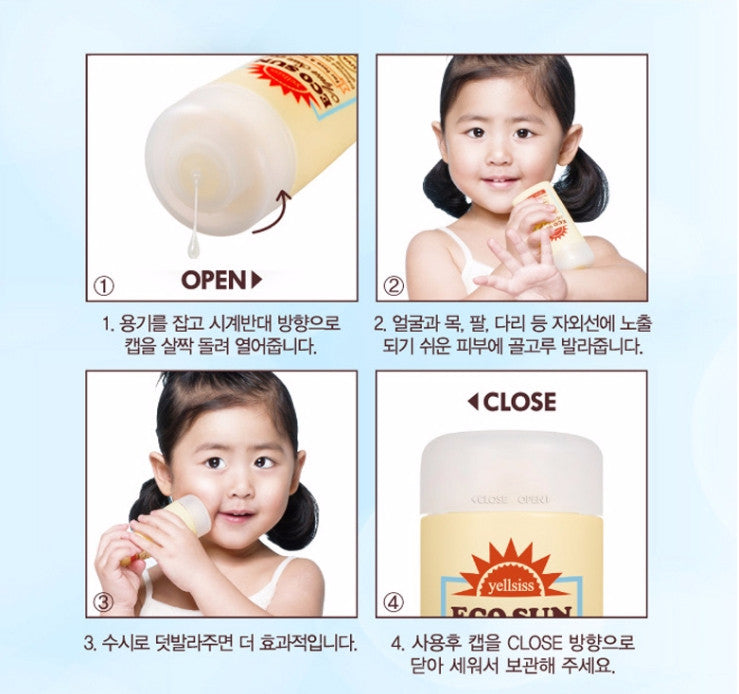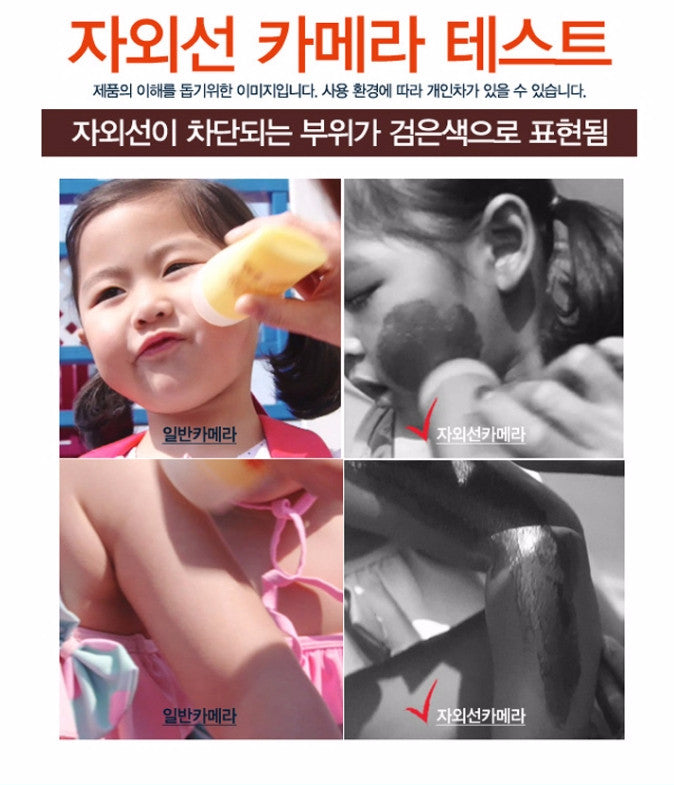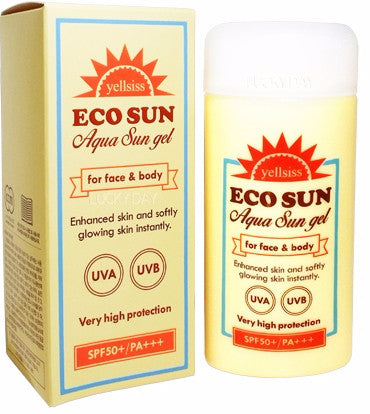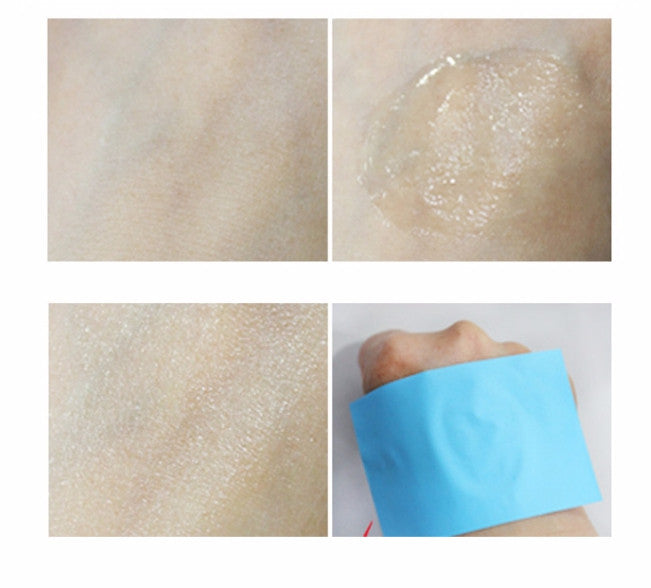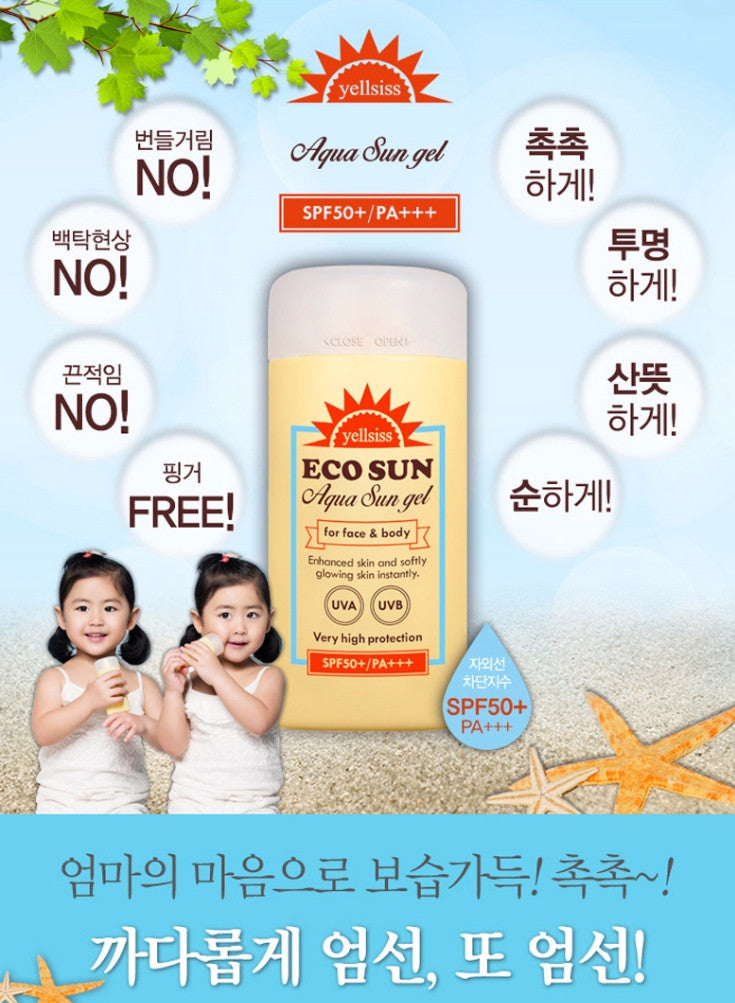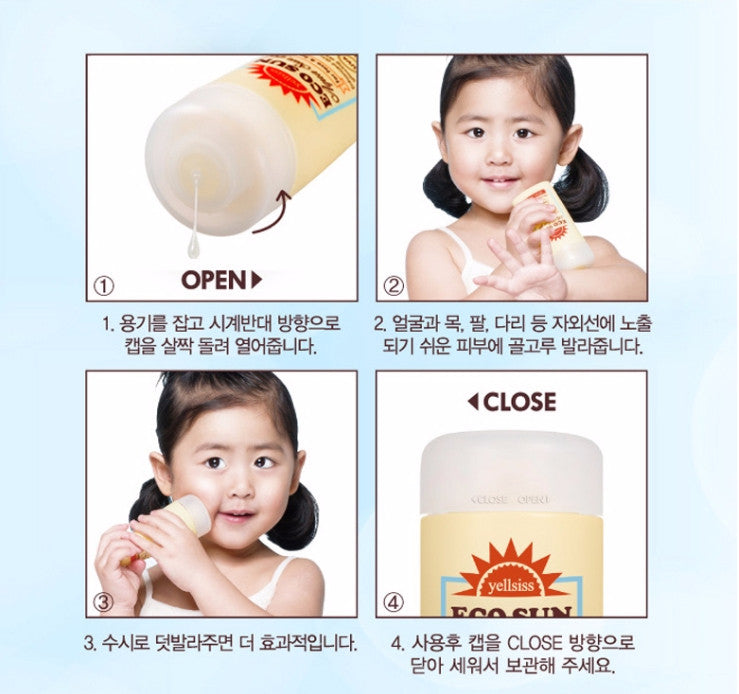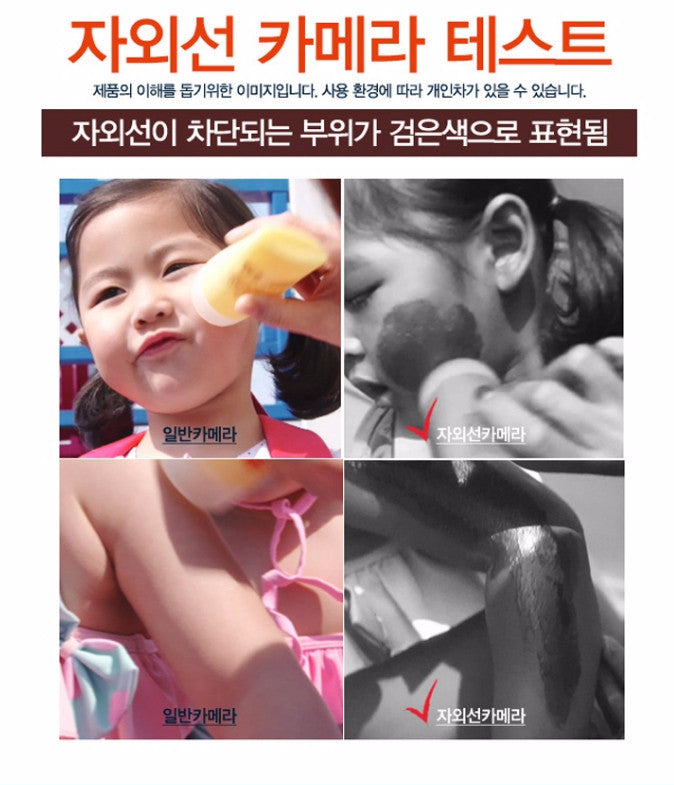 On Sale
Yellsiss Eco Sun Aqua Sun Gel (라둥이 썬젤)
Yellsiss Eco Sun Aqua Sun Gel is a refreshing, hydrating, and long-lasting sun screen made with hyaluron to deliver essential moisture to the skin. The most water-base texture spreads over skin thinly and lightly and is absorbed into skin softly and moistly, without stickiness, for refreshing daily use.
SPF50+/PA+++
Easy to apply without your hands get dirty.
Whitening, Anti-Wrinkle, UV Blocking functional Cosmetic.
70ml (2.37oz)  
Made in Korea.
How to Use : Hold the container and turn the cap to the "OPEN" direction. Evenly apply on to the skin such as face, neck, arms and legs which can be easily exposed to UV Rays. Frequently re-apply for better effect.