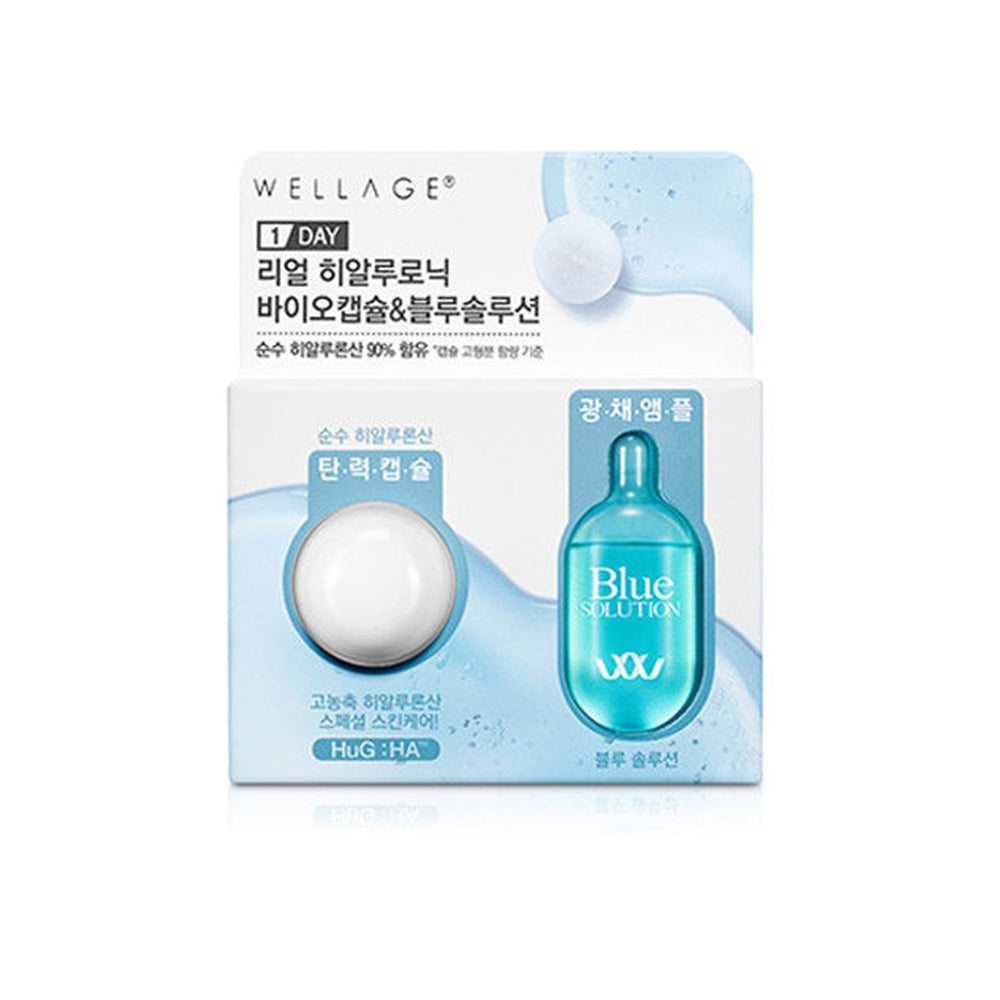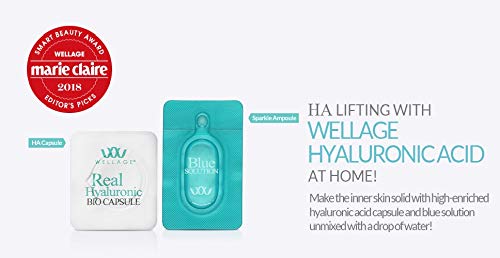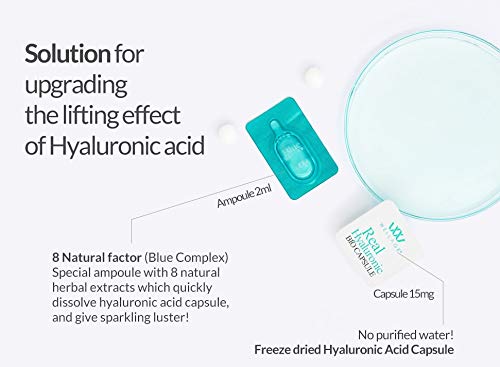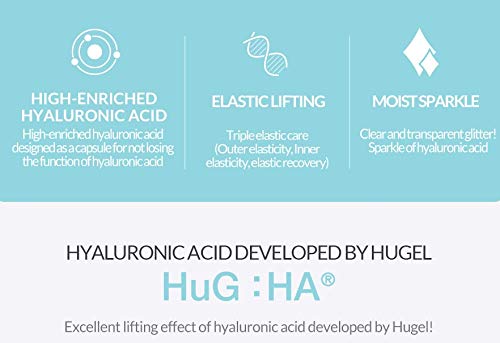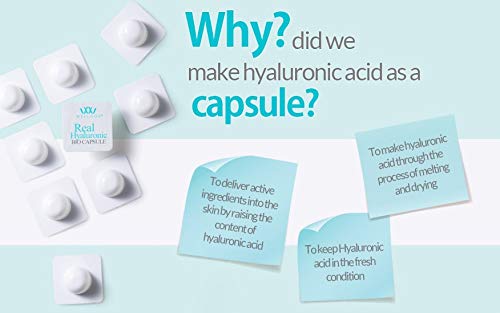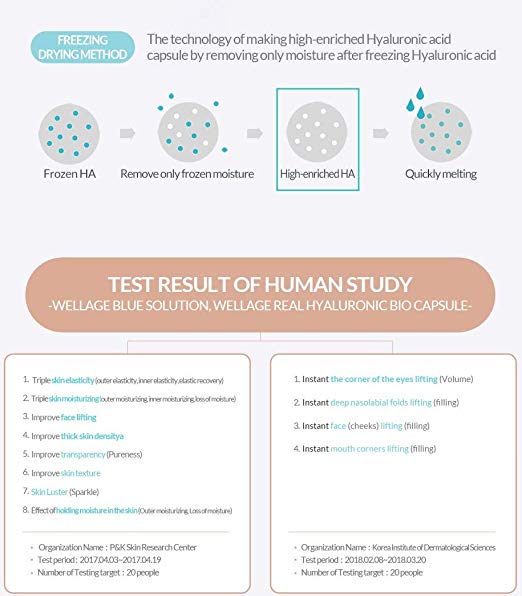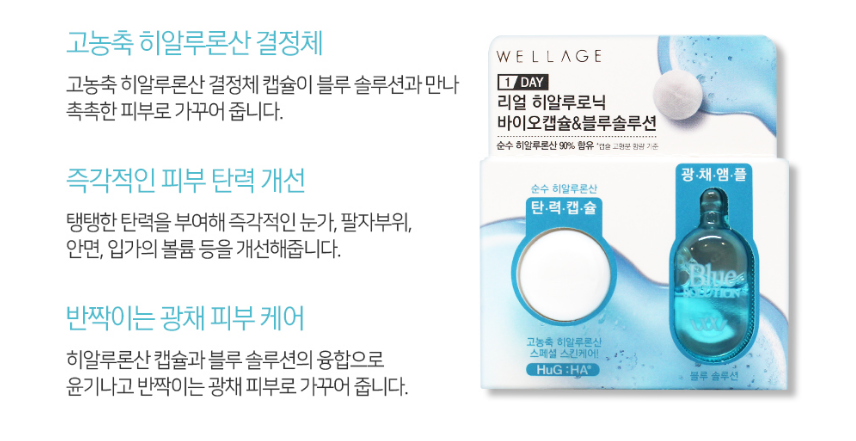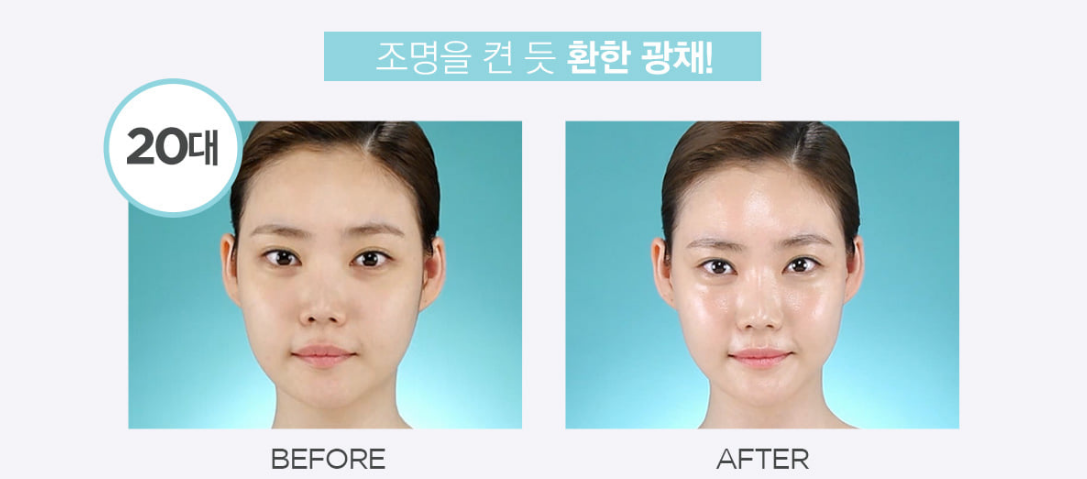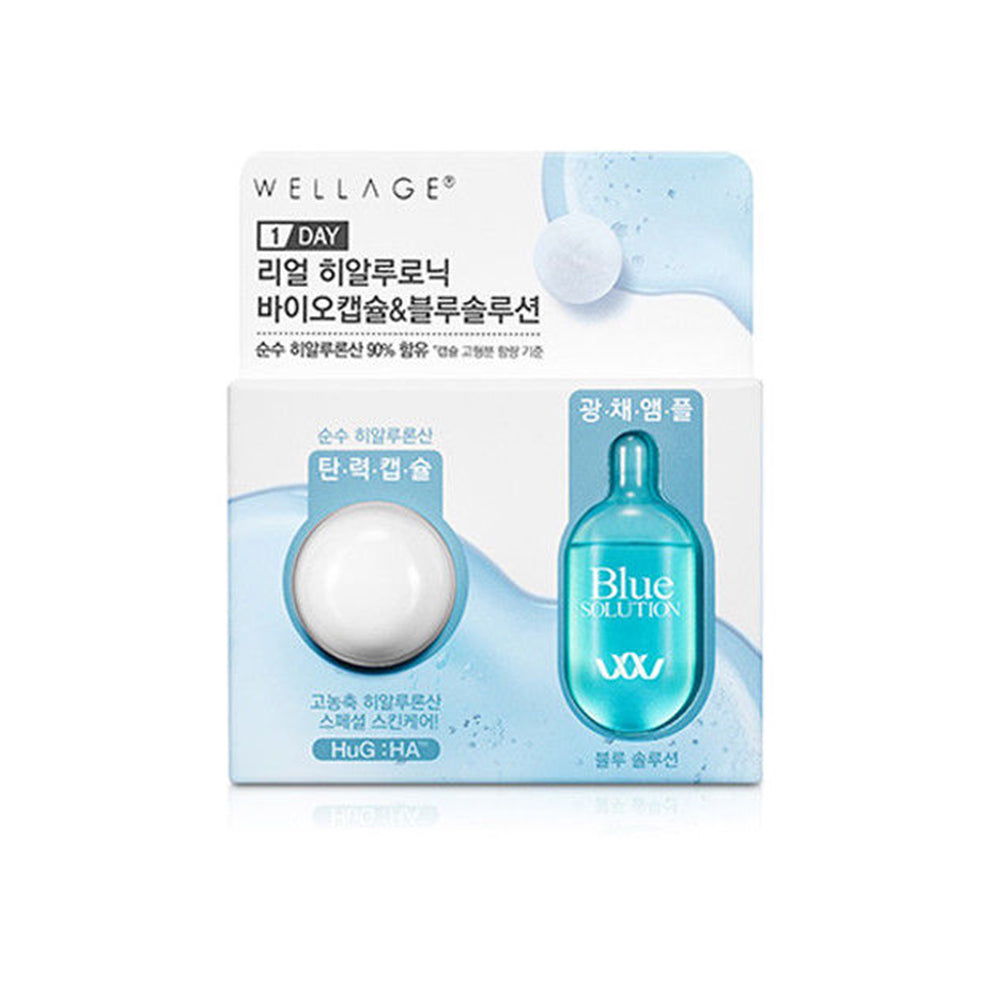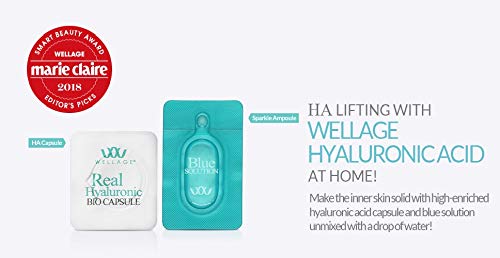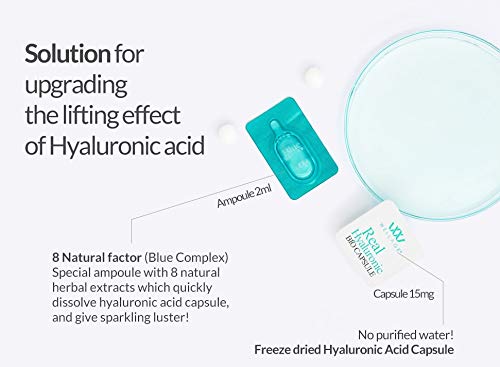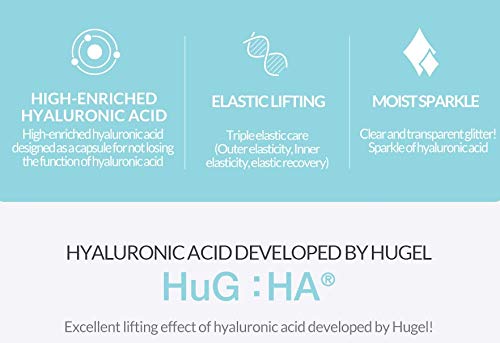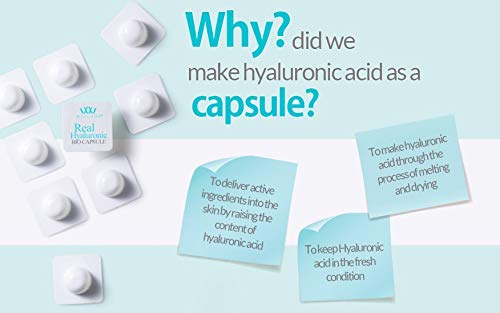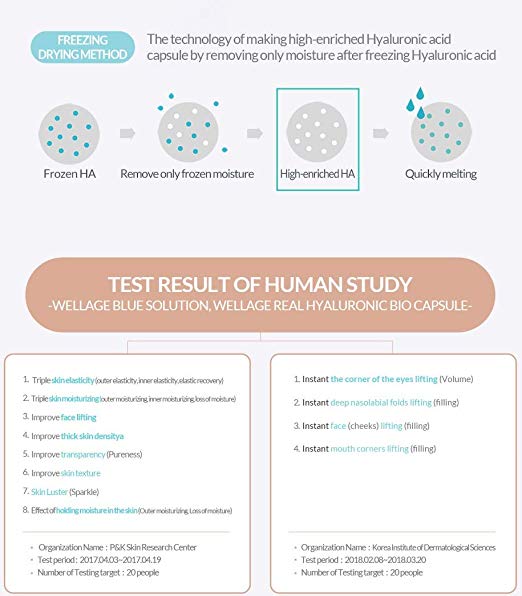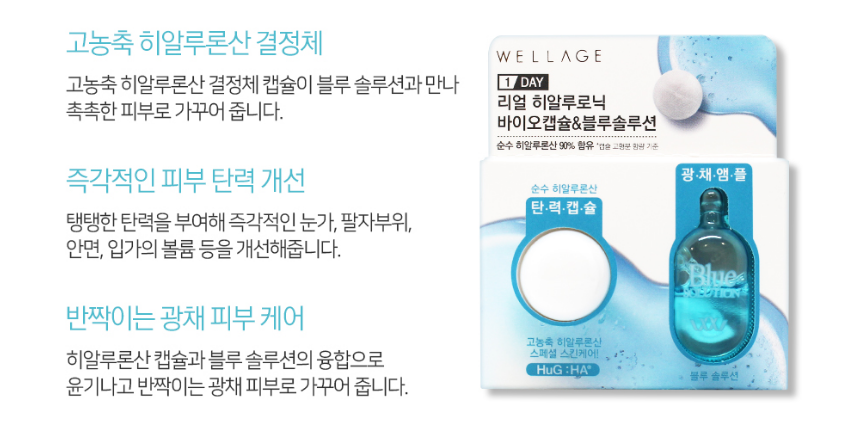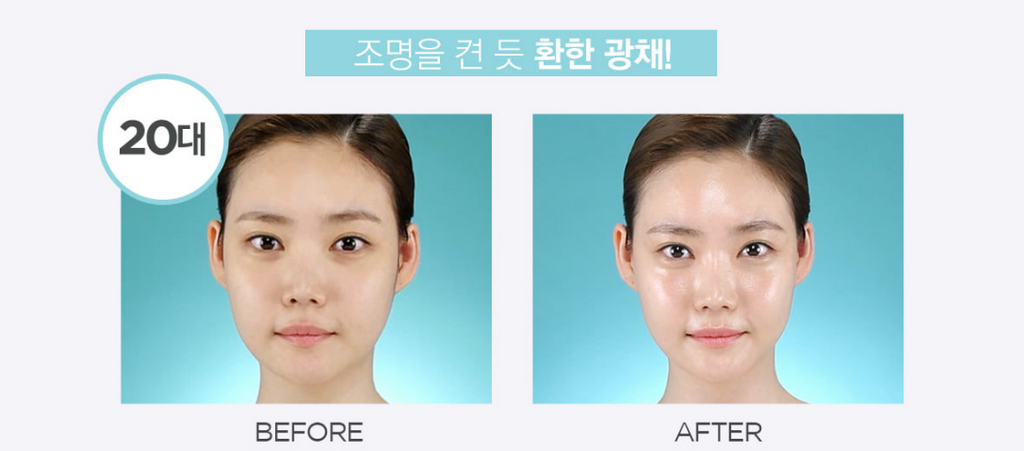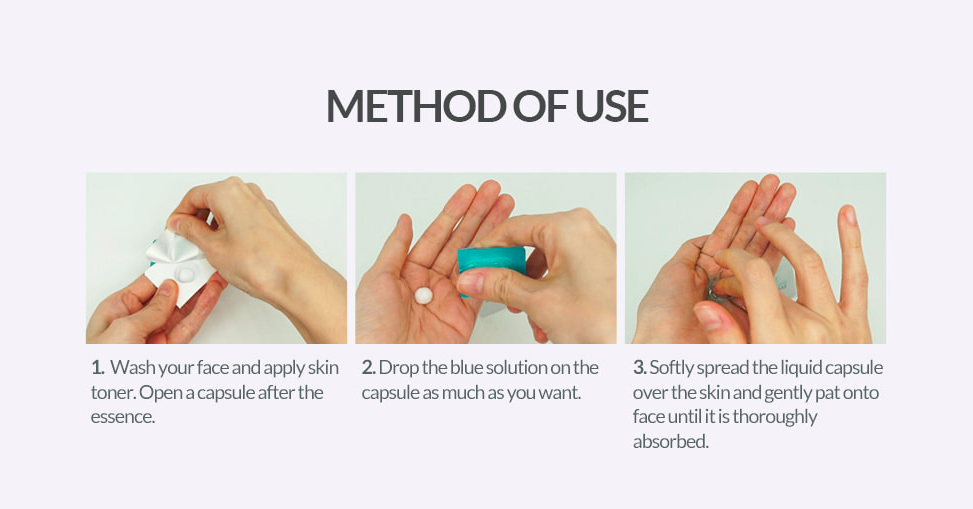 On Sale
WELLAGE Real Hyaluronic Bio Capsule & Blue Solution (1 Day Kit)
WELLAGE Real Hyaluronic Bio Capsule & Blue Solution 1 Day Kit makes the inner skin solid with high-enriched hyaluronic acid capsule and blue solution ampoule. Get Plumped, Dewy, Glowing Skin That Lasts with WELLAGE Real Hyaluronic Bio Capsule & Blue Solution! 
White Hyaluronic Bio Capsule is made with a freeze-drying process to keep Hyaluronic Acid in the freshest condition, not to lose any functions of Hyaluronic, which delivers the active ingredients to the skin in the best result

The Blue Solution Ampoule is made using an 8 Natural Herbal Extracts, which quickly dissolve when mixed with the Hyaluronic Capsule to provide you a natural glow skin
Made in Korea.
What's Hyaluronic Acid ?  
Hyaluronic Acid is a Nature's most powerful water magnet.
It can hold 1,000 times its own weight in water.  (That's sort of like you holding up a whale. Crazy, right?).  Hyaluronic acid is naturally present within your entire body and has the consistency of a viscous gel. It acts as a lubricant to help your joints, muscles, and nerves function smoothly. Think of it like the oil in a car engine.
How to Use : Open the Blue Solution and pour the ampoule over the capsule (place the solution on the capsule bowl)  and mix with your finger. Apply the mixed ampoule onto the clean skin until it is thoroughly absorbed. Apply your favorite moisturizer after.