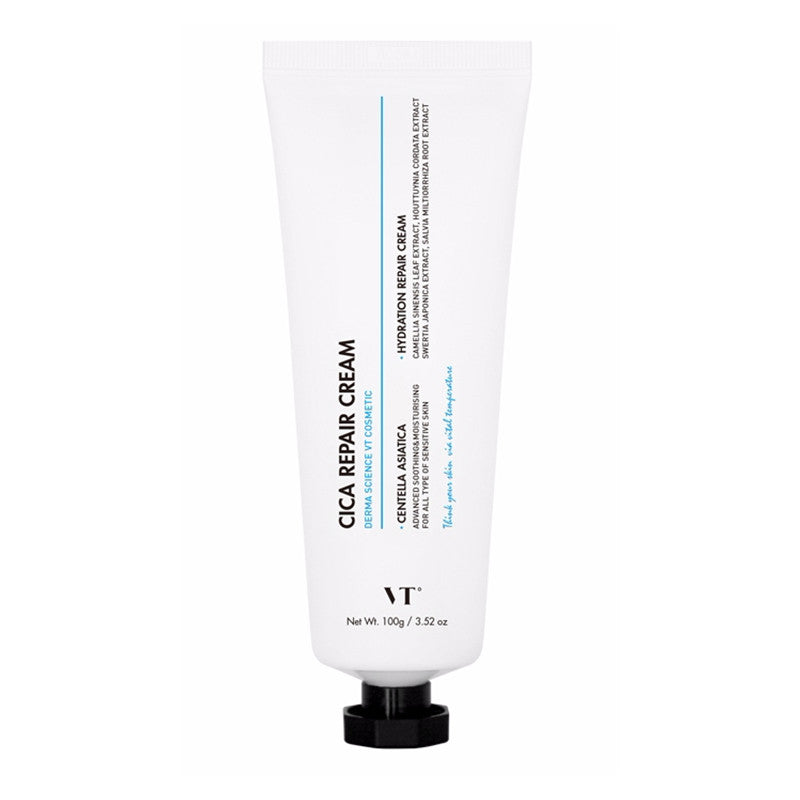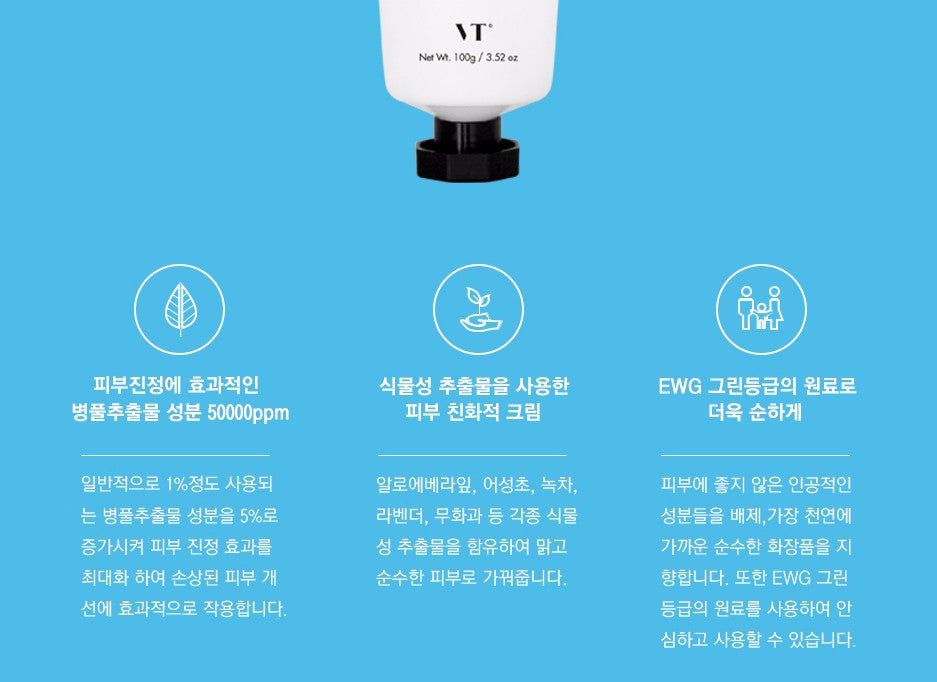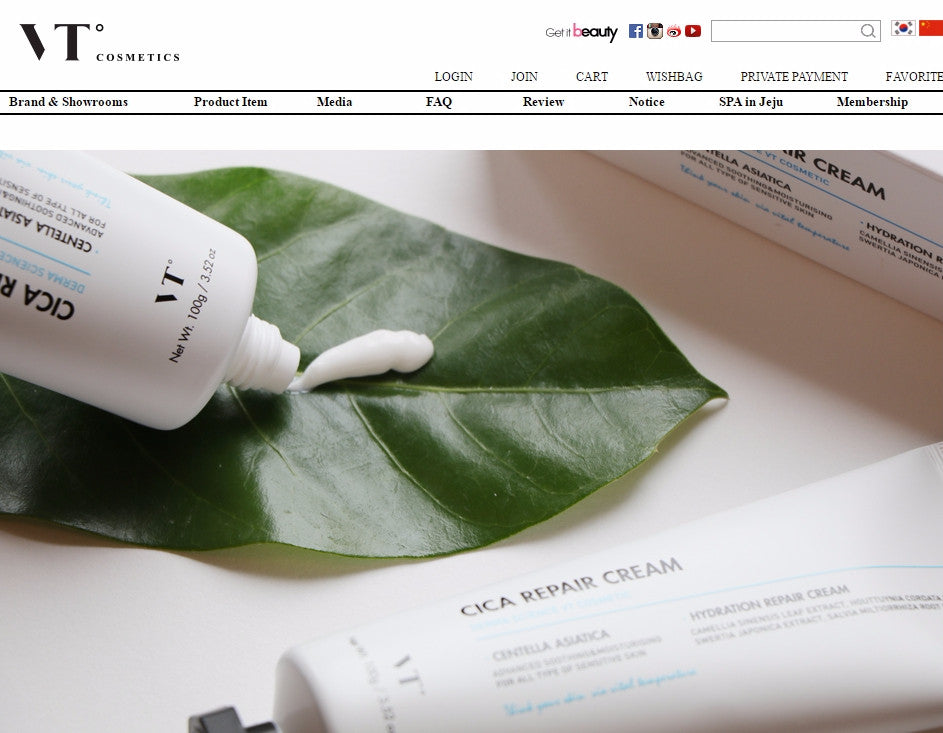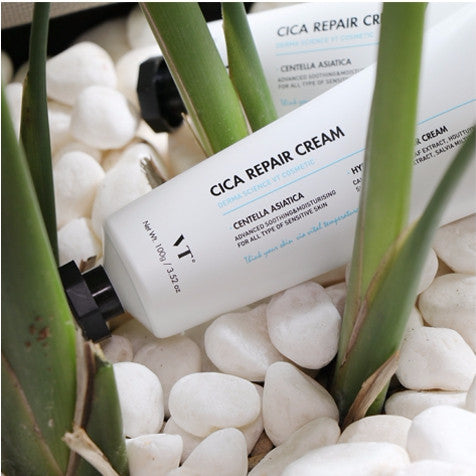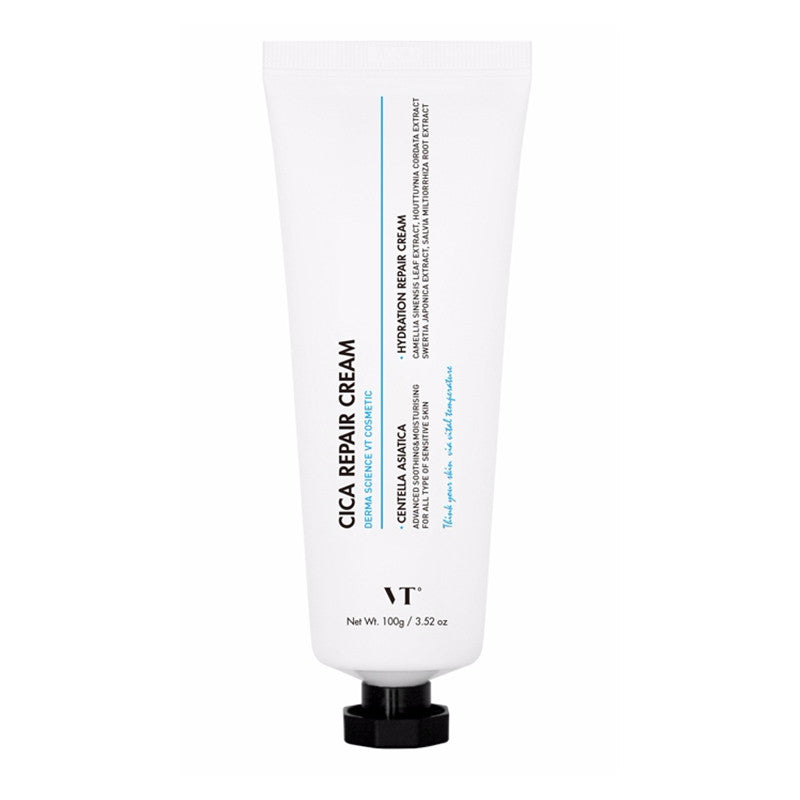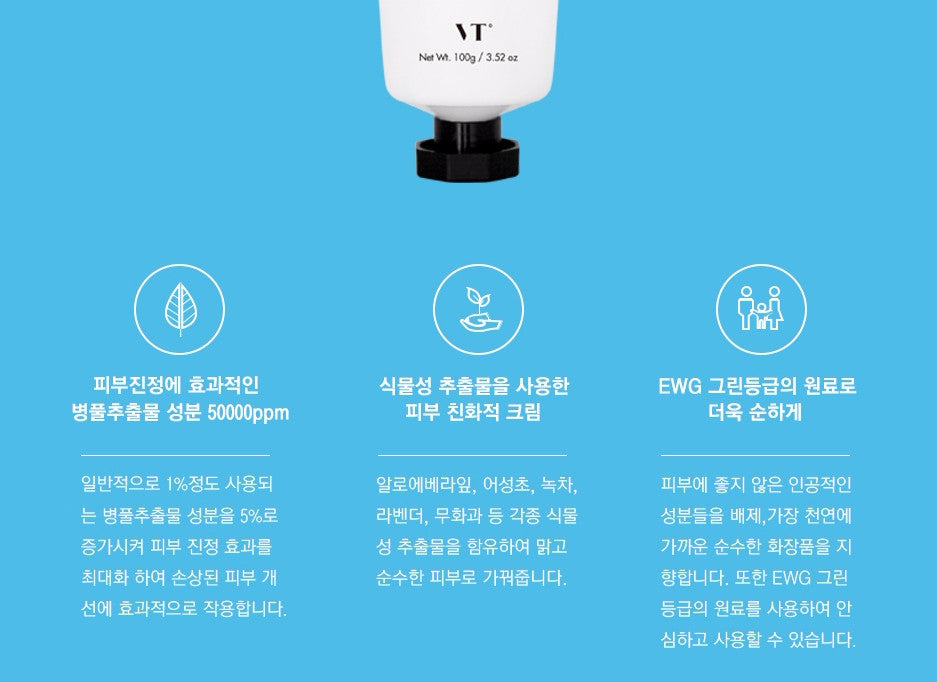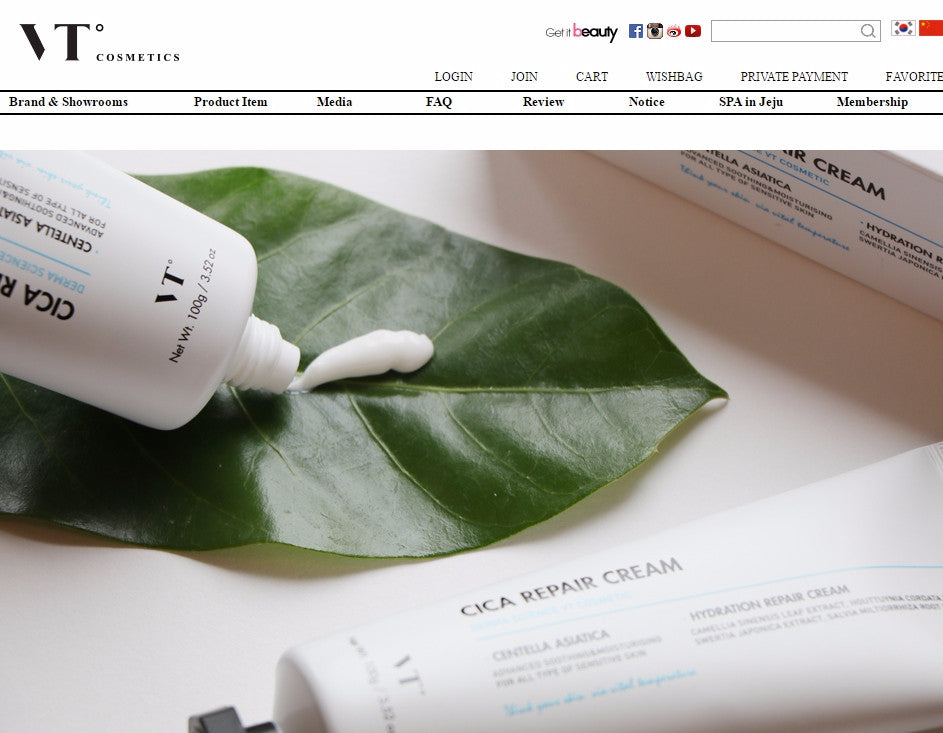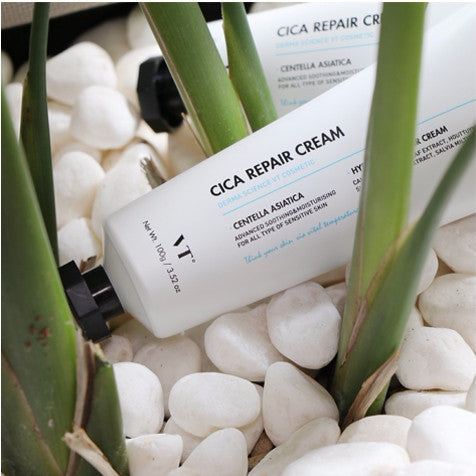 On Sale
VT_CICA REPAIR CREAM
VT Cosmetic Cica Repair Cream is inspired by the true legend of Asian Tigers, rolling in Centella Asiatica to heal their battle wounds. Also known as tiger grass, its medicinal use has been recognized for centuries. For generations, this active ingredient has also been recognized as a recovery system to help support wounded skin exhibiting inflammation, redness, or blemishes. It contains 50,000 ppm of centella in  large amount, excellent soothing effect on the trouble area. VT Repair Cream can be safely used with confidence even for damaged skin from external irritation.
Perfect solutions for Redness, Uneven skin tone, Acne and Blemishes!
100 g / 3.52 oz
Made in Korea.
How to Use : After Cleansing, apply toner, use a proper amount of cream and spread evenly on neck and face.