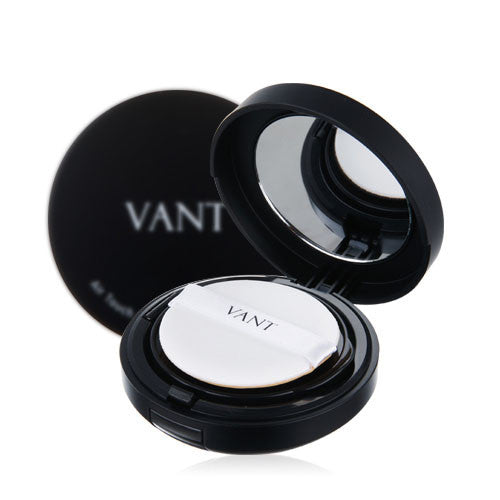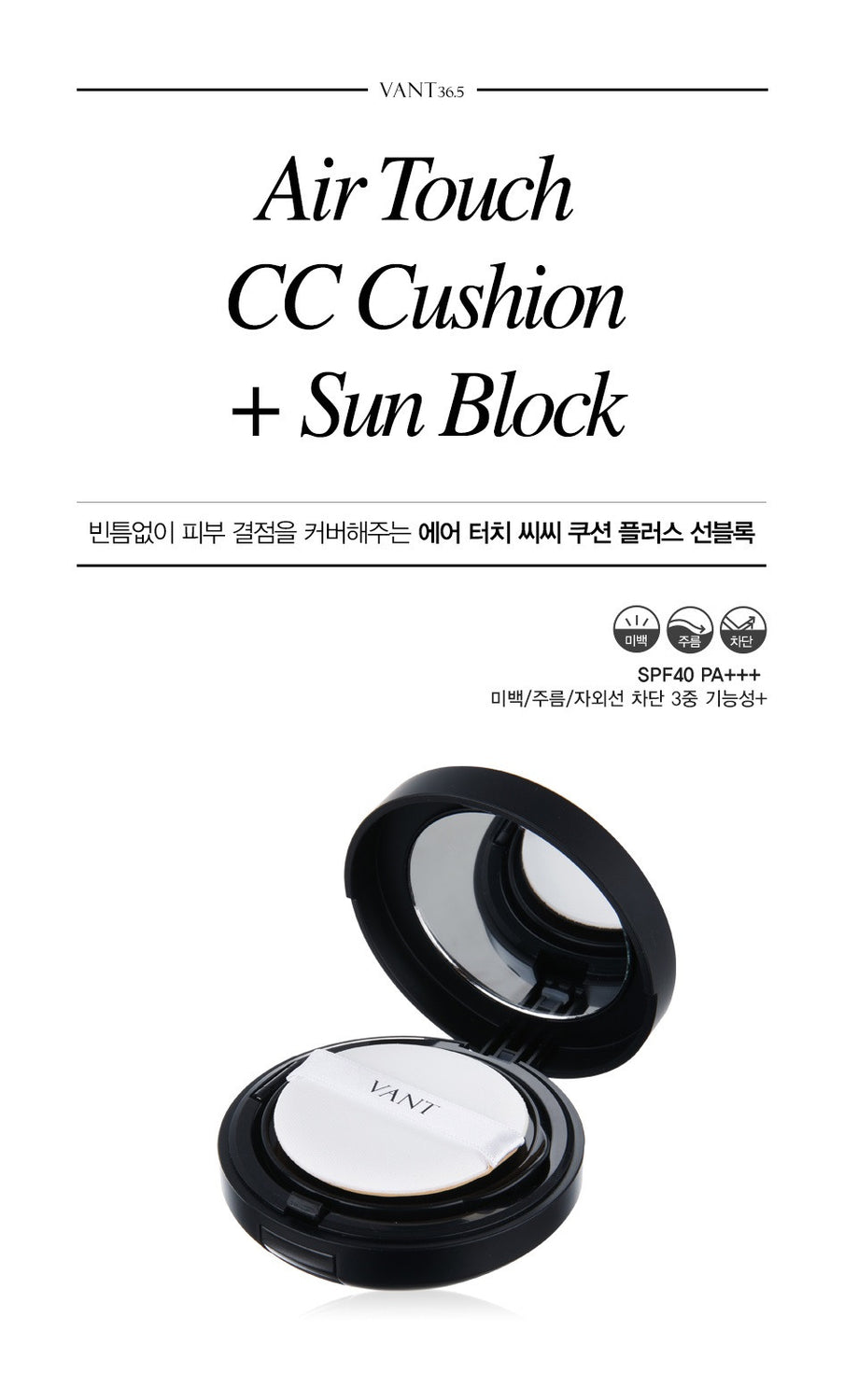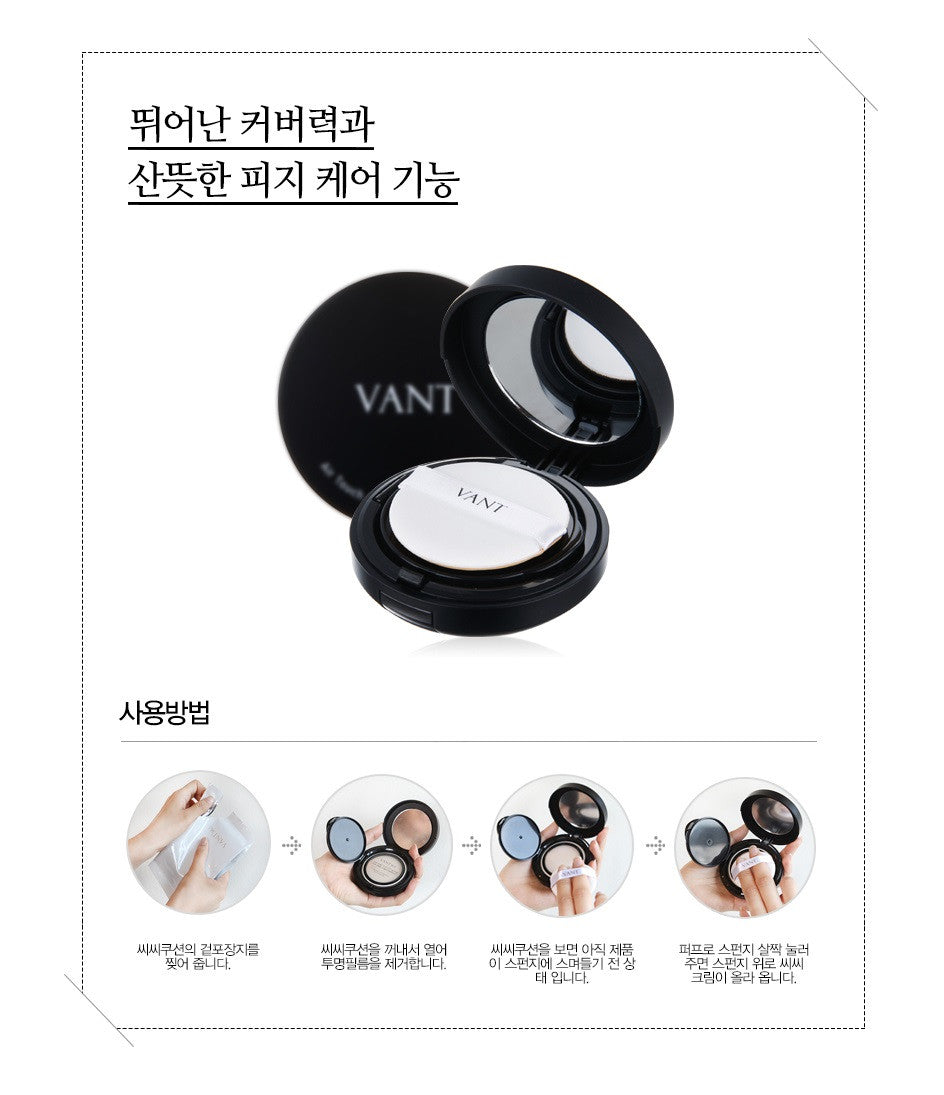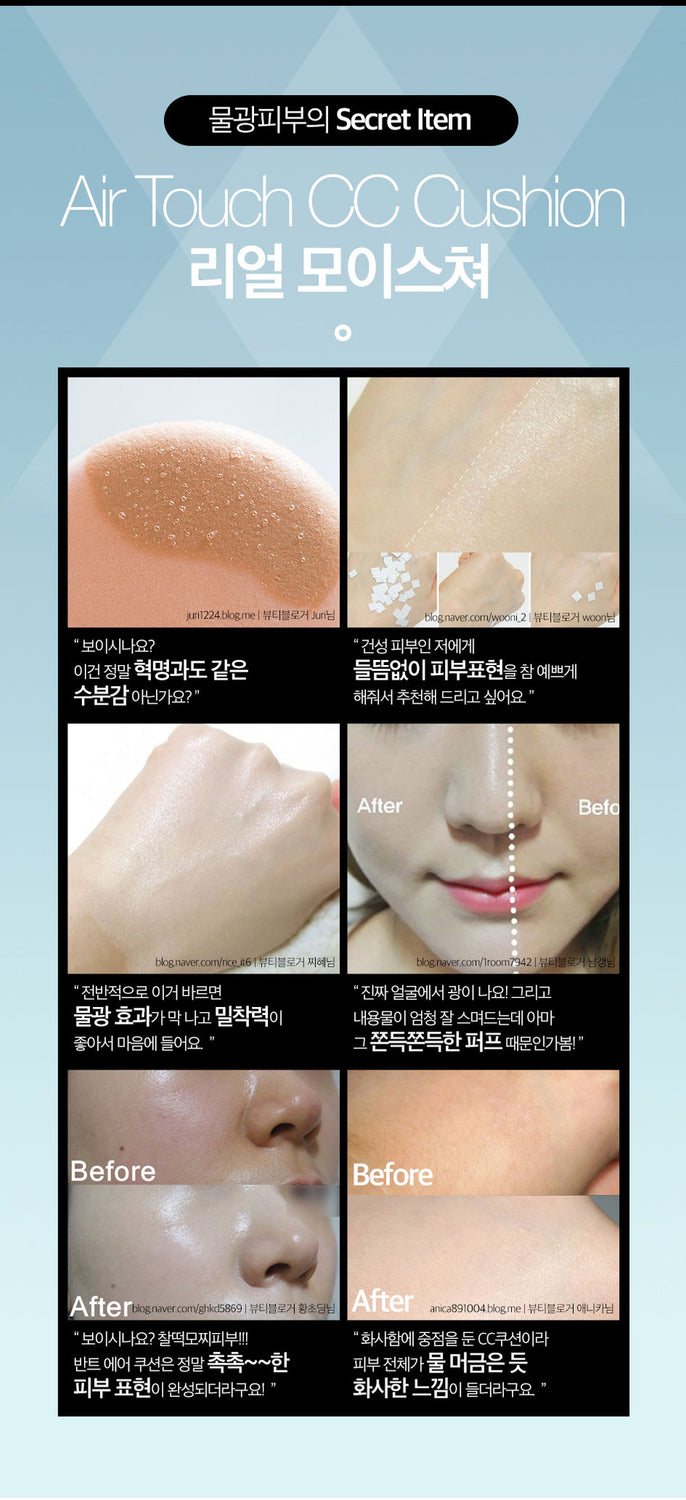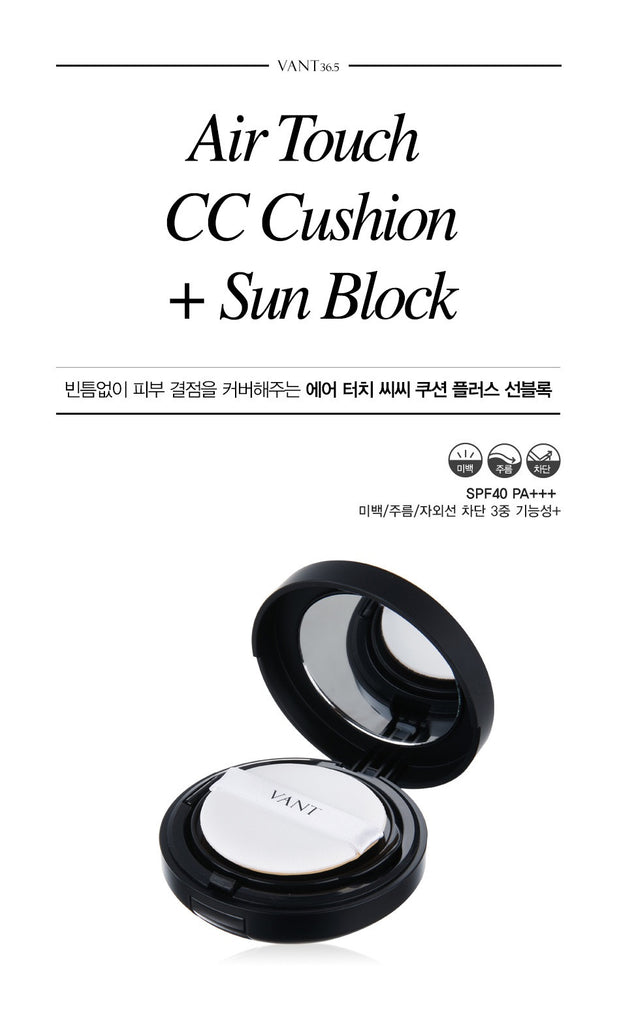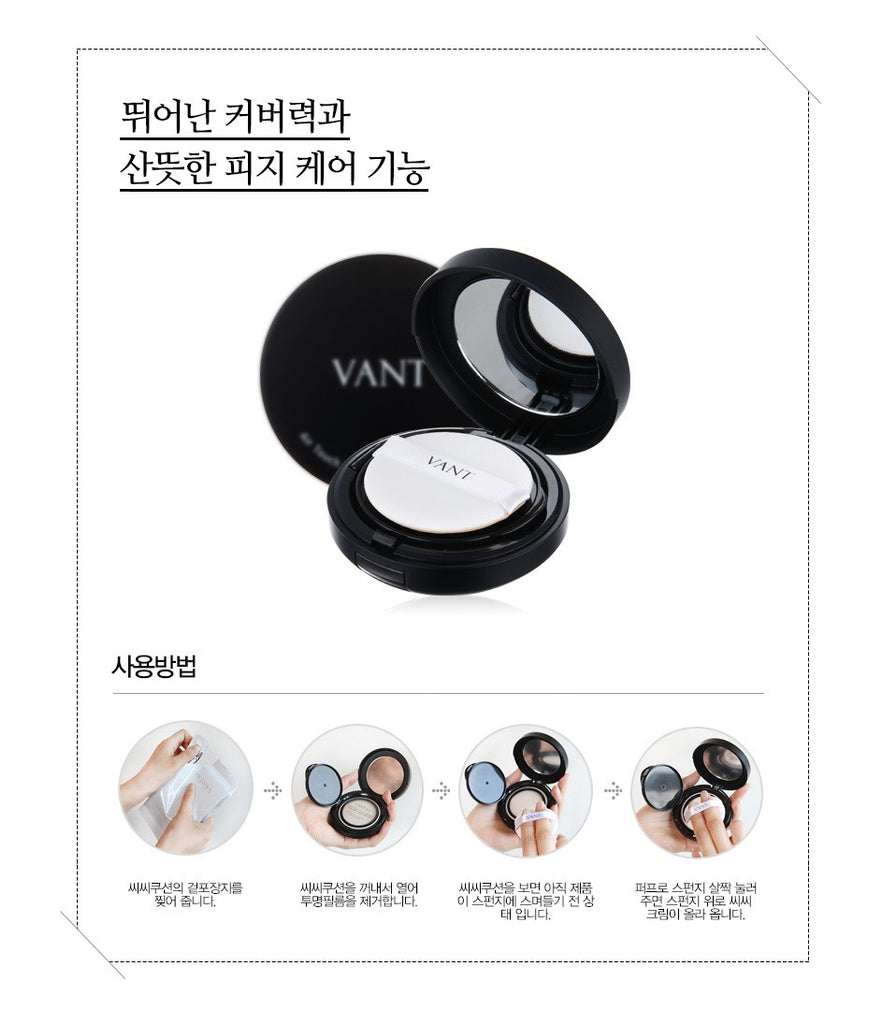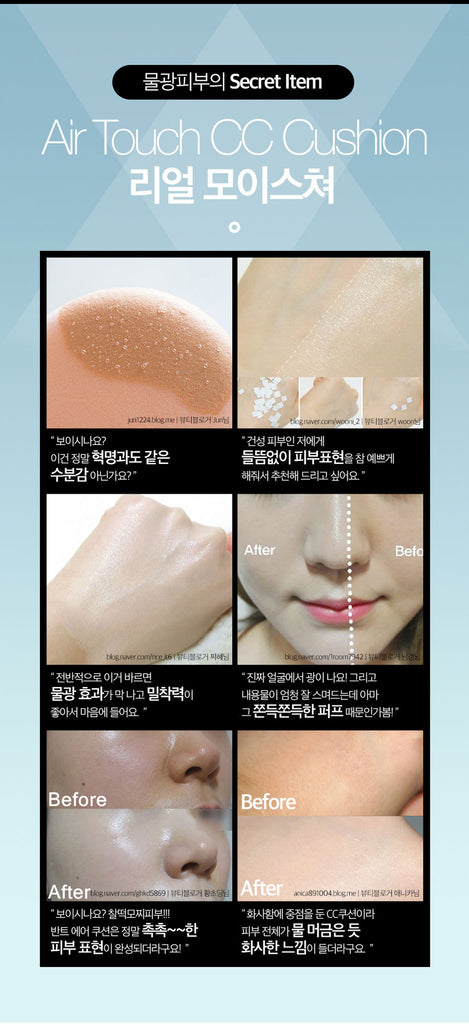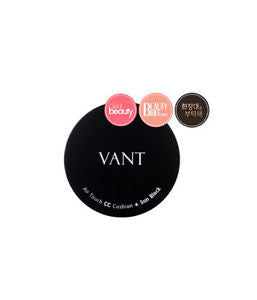 On Sale
Vant 36.5 Air Touch Cushion Plus Sun Screen
VANT 36.5 Air Touch CC Cushion

Whiting, Anti-Winkle, and UV Protection (SPF 40+/PA+++)

New type of CC cushion with sun cream, cooling, hydration and make up effect.

Light fit and rich moisture gives glowing skin finish.

Cover skin blemishes naturally with air like light silky application.

Glacier water, green tea extract and rose extract provides instant moisture giving all day hydrated skin. Air puff gives moisture firm looking skin.

15g

Made in Korea.