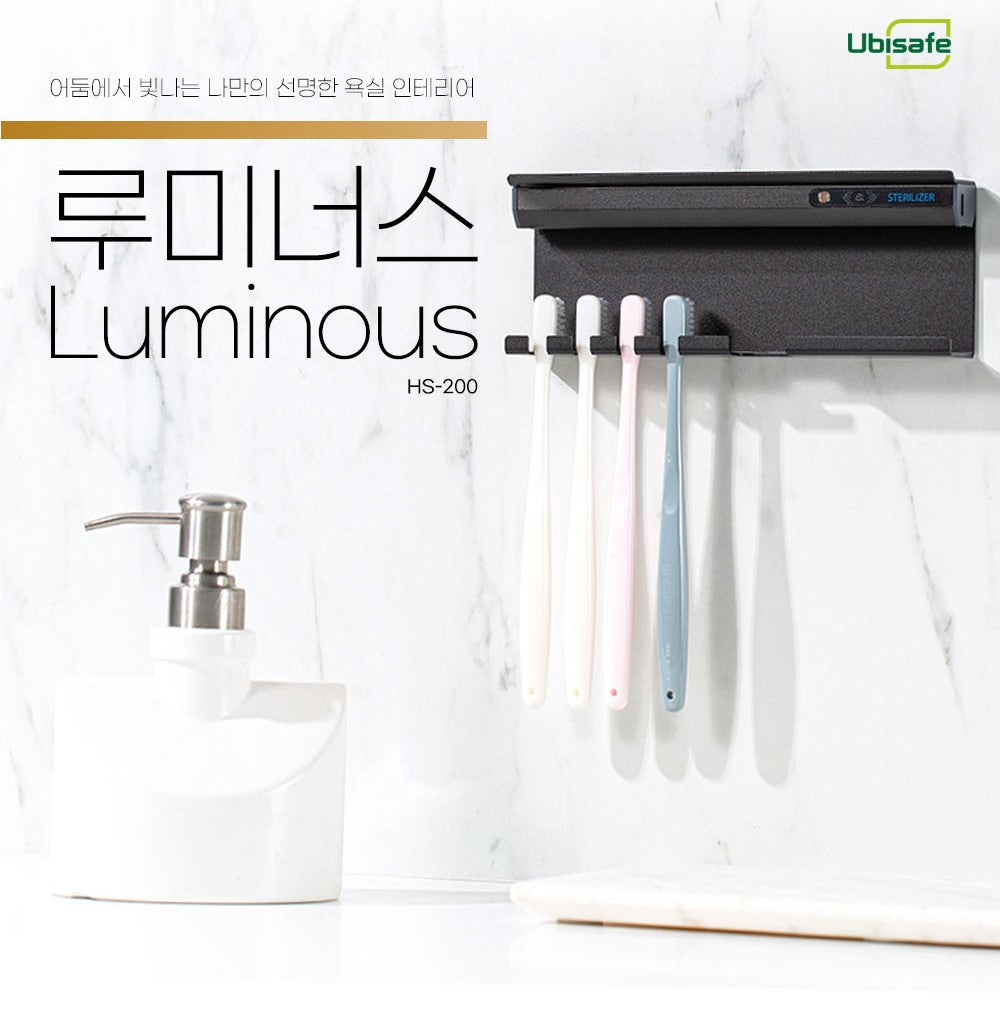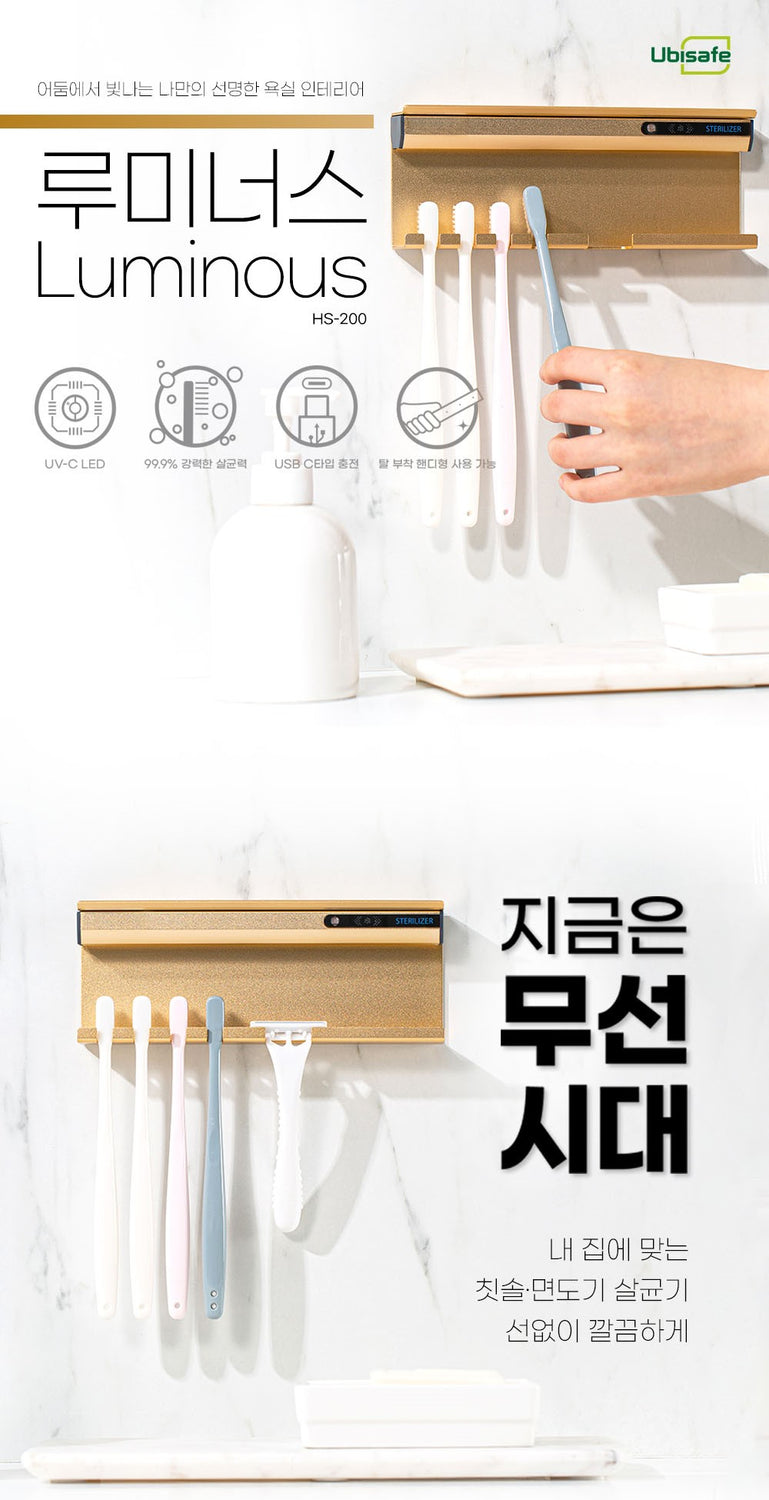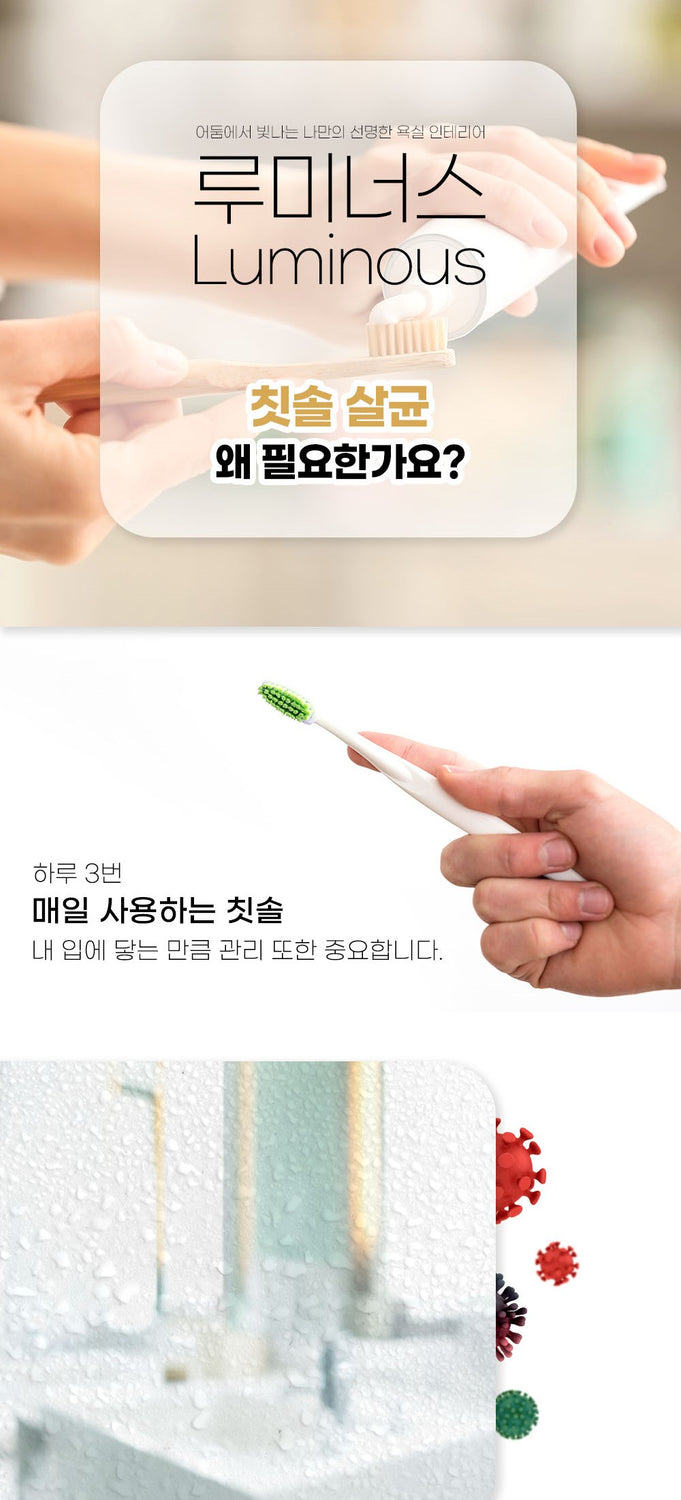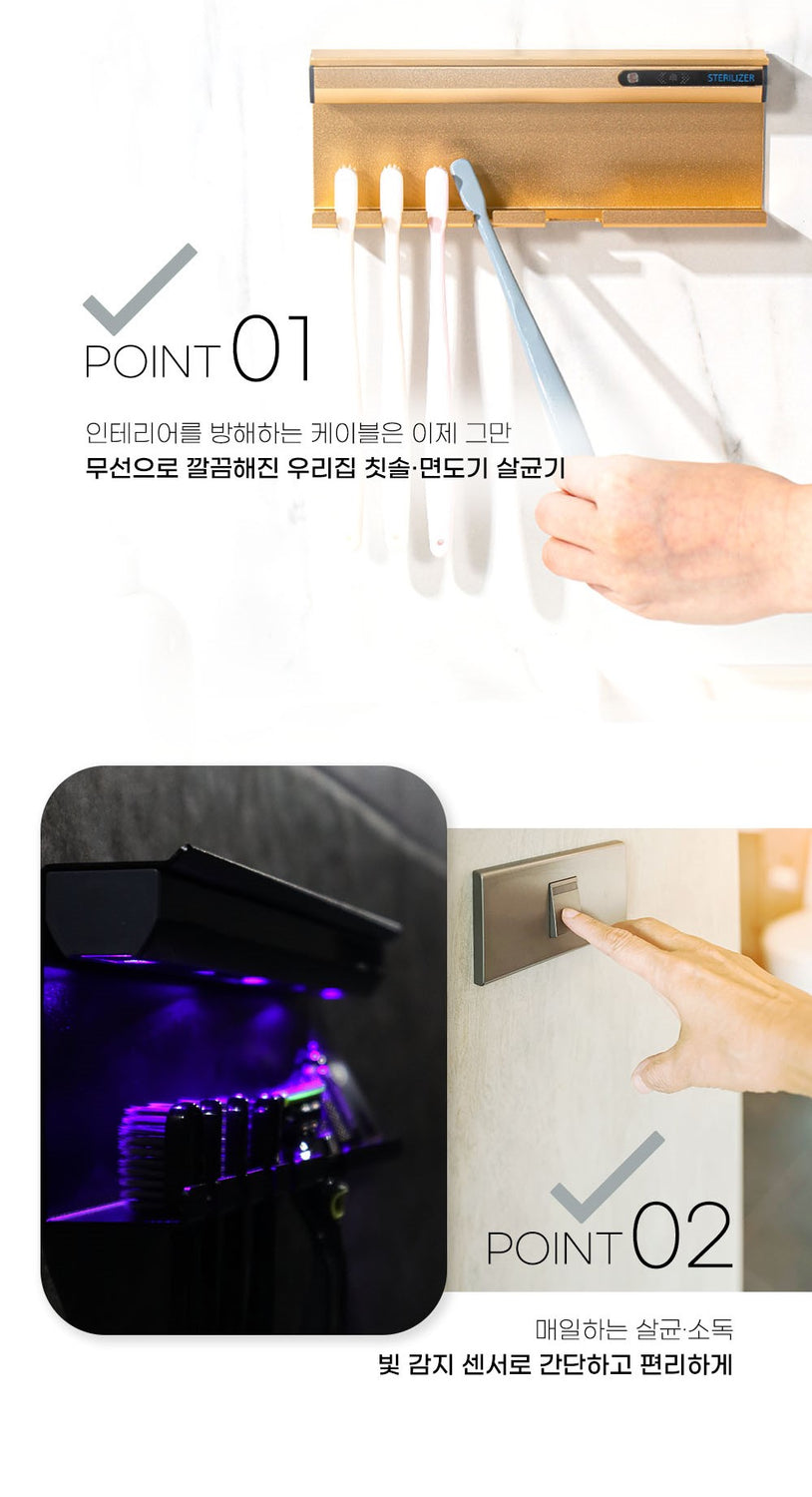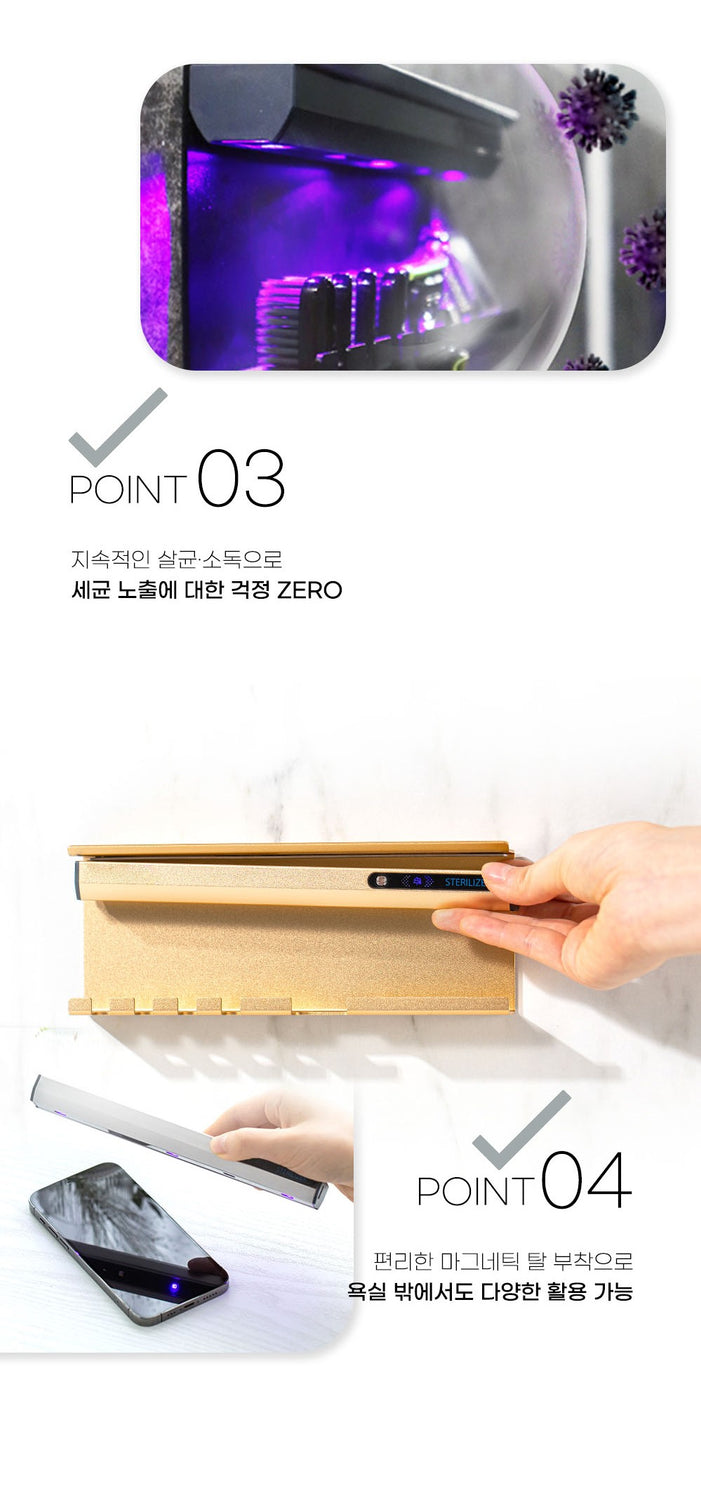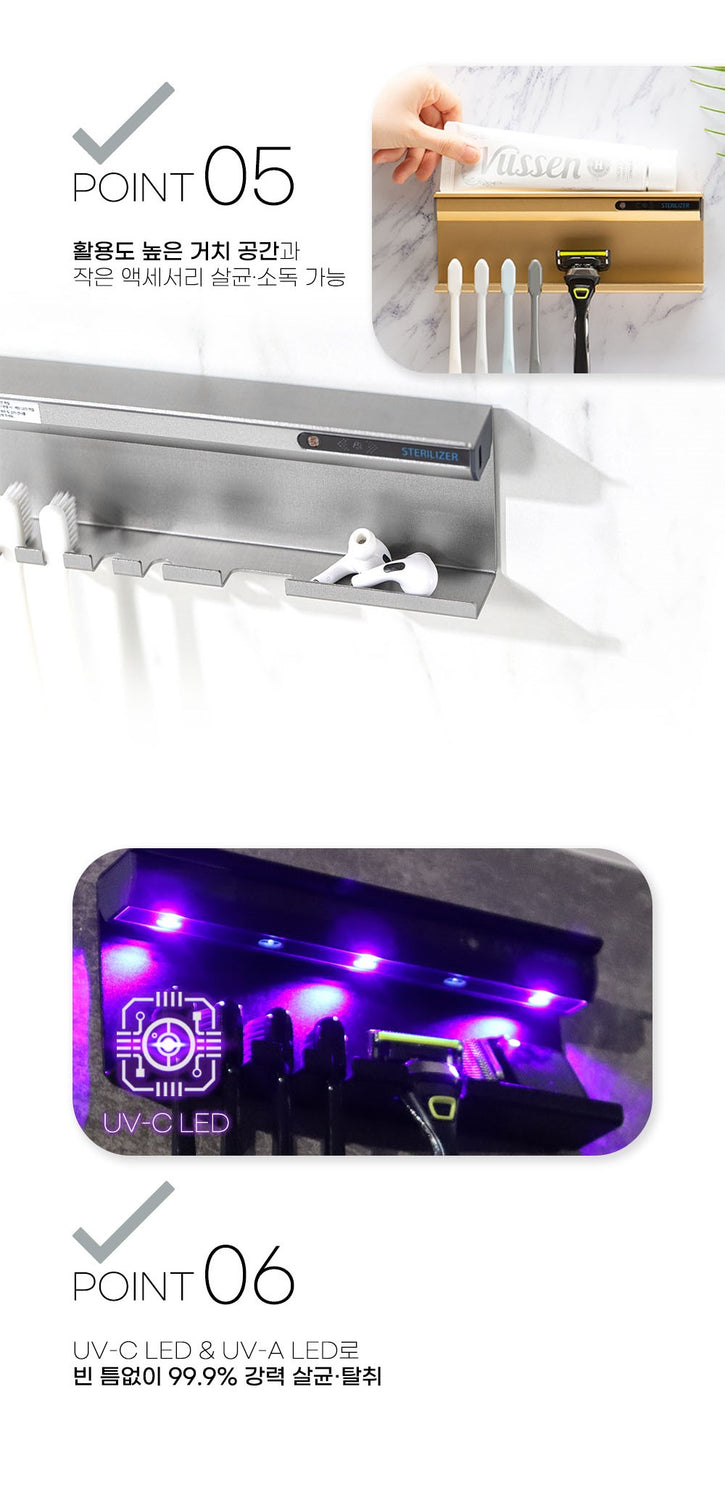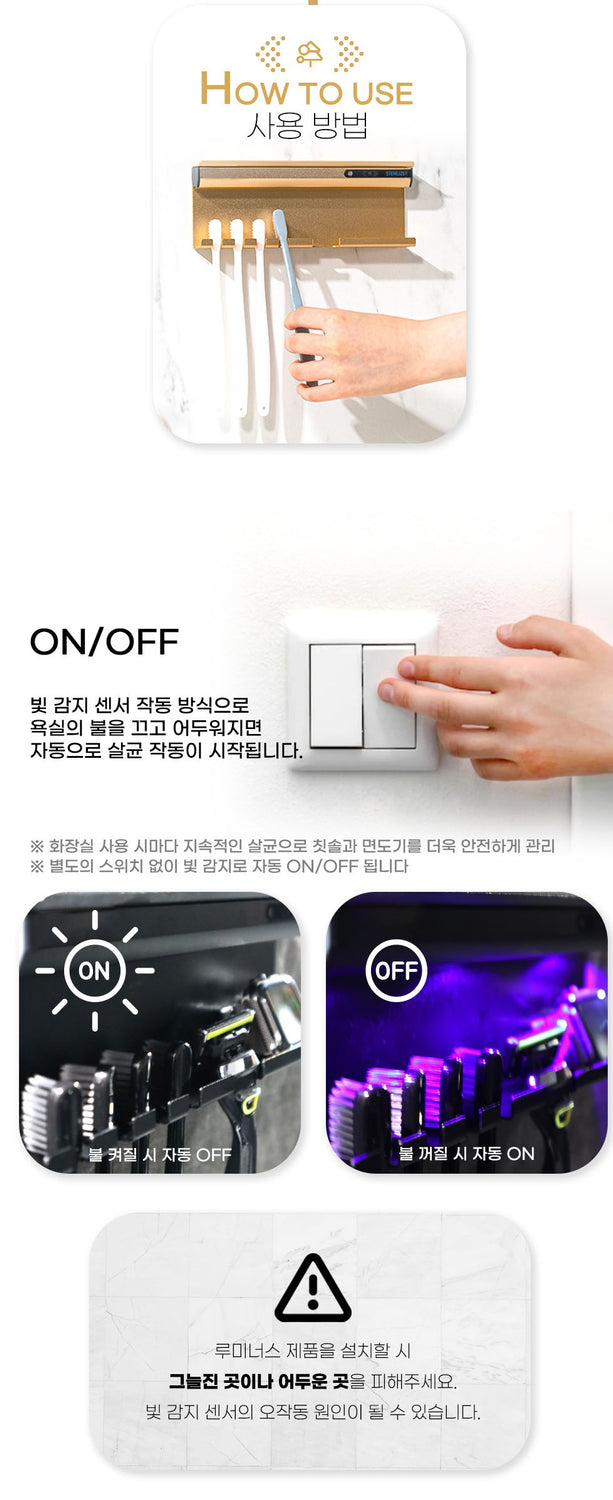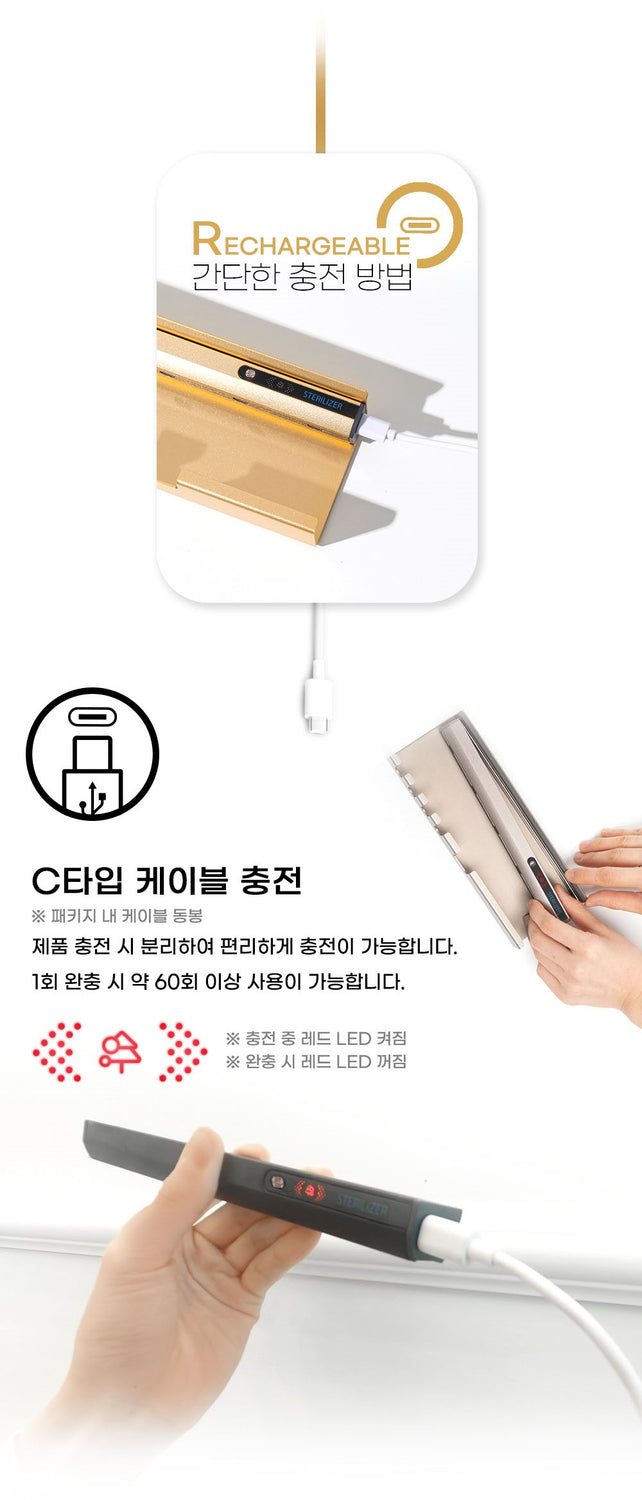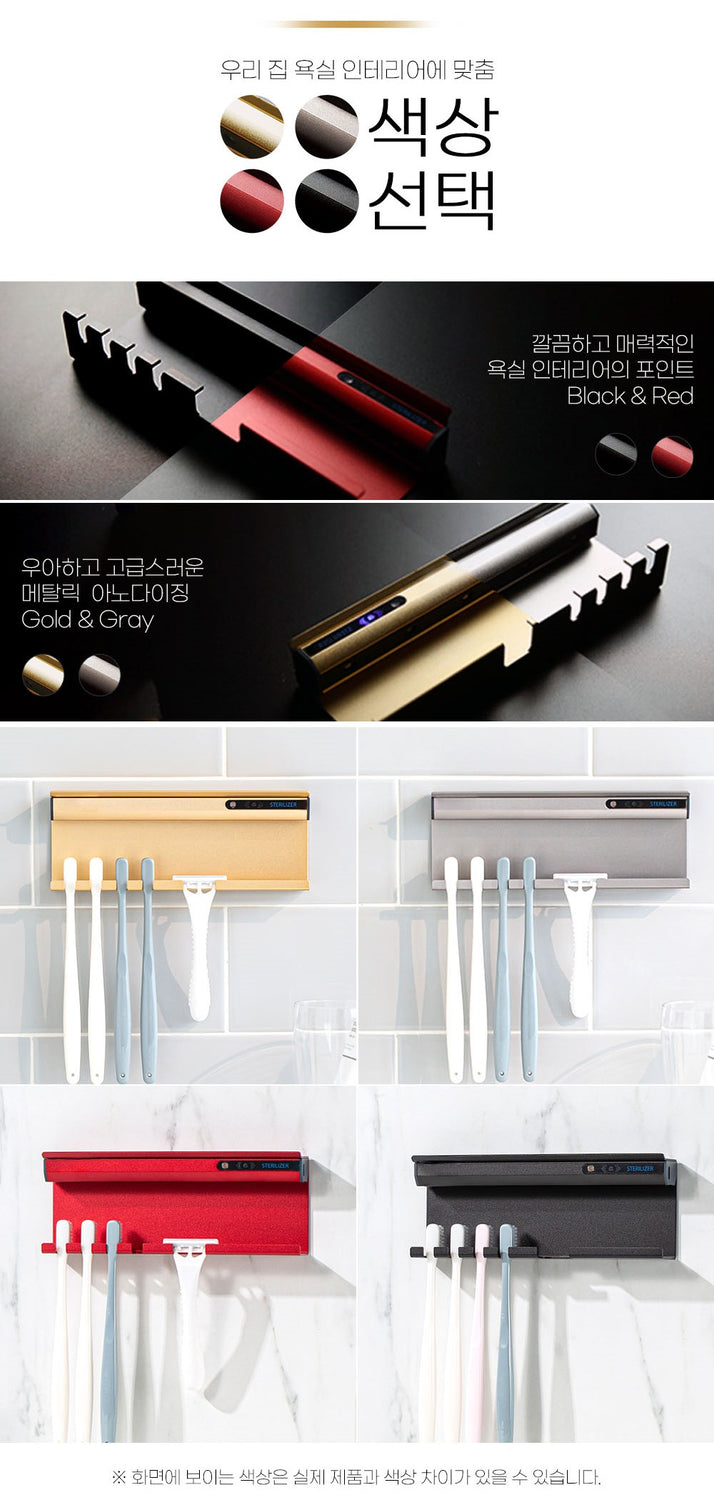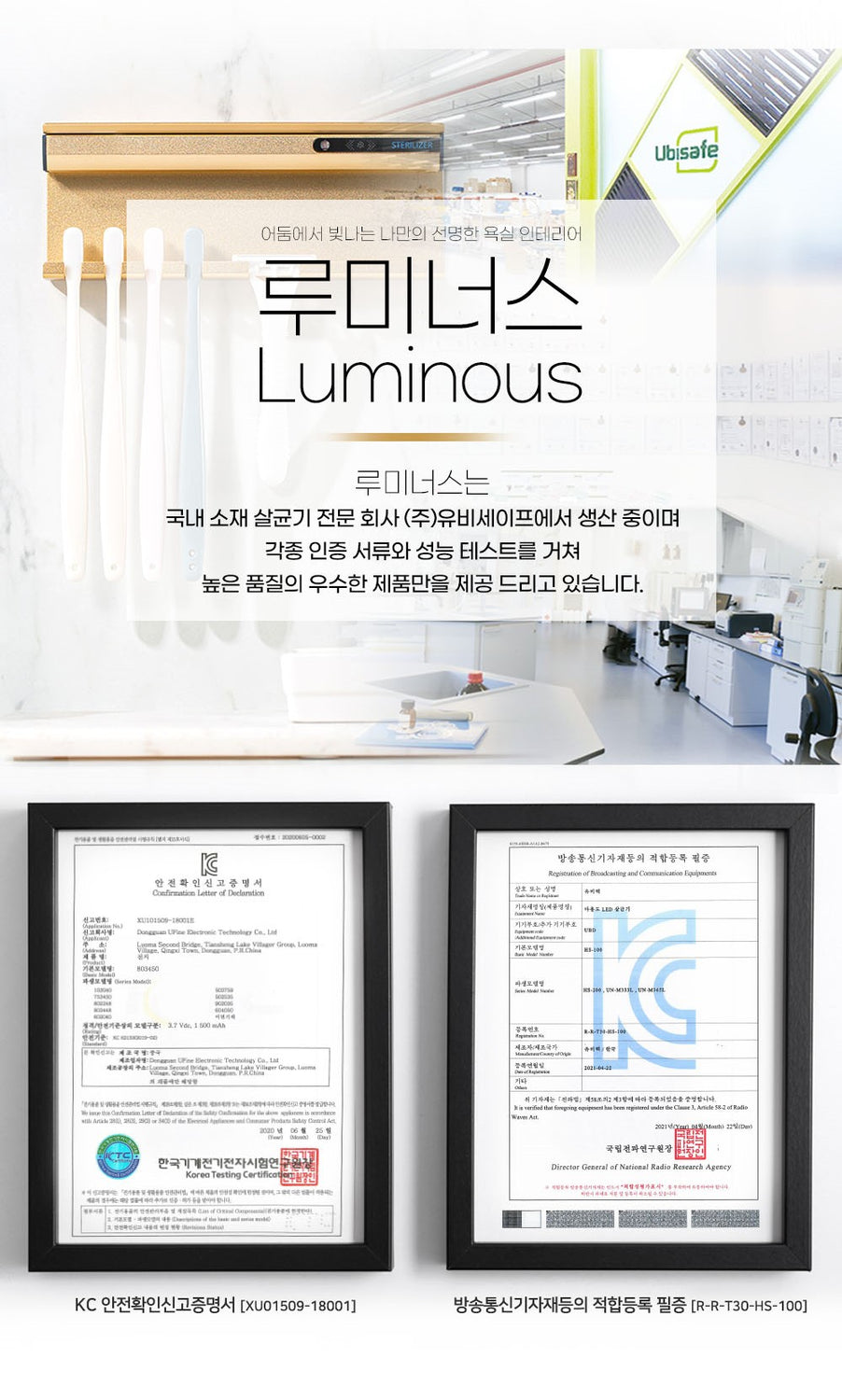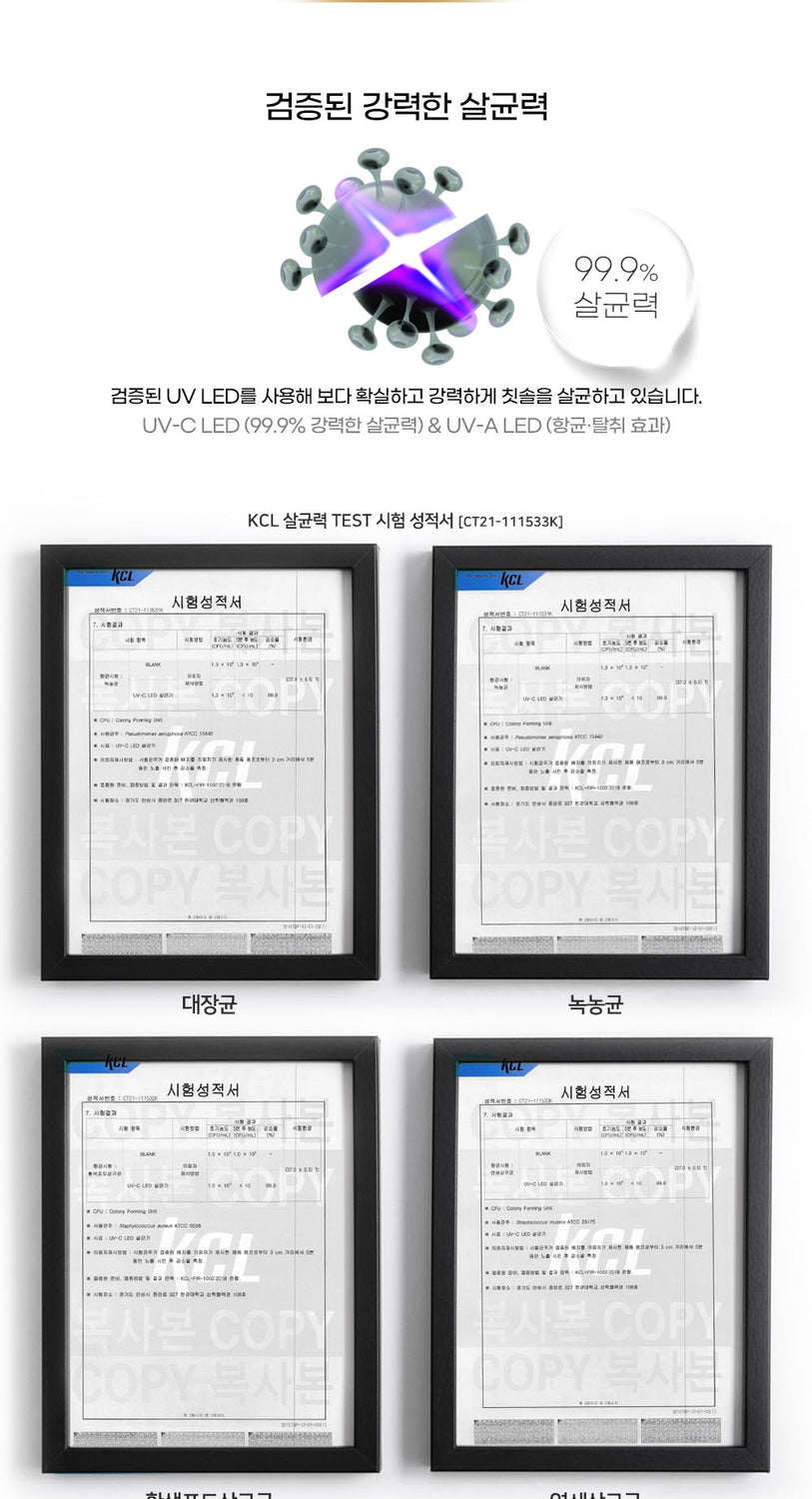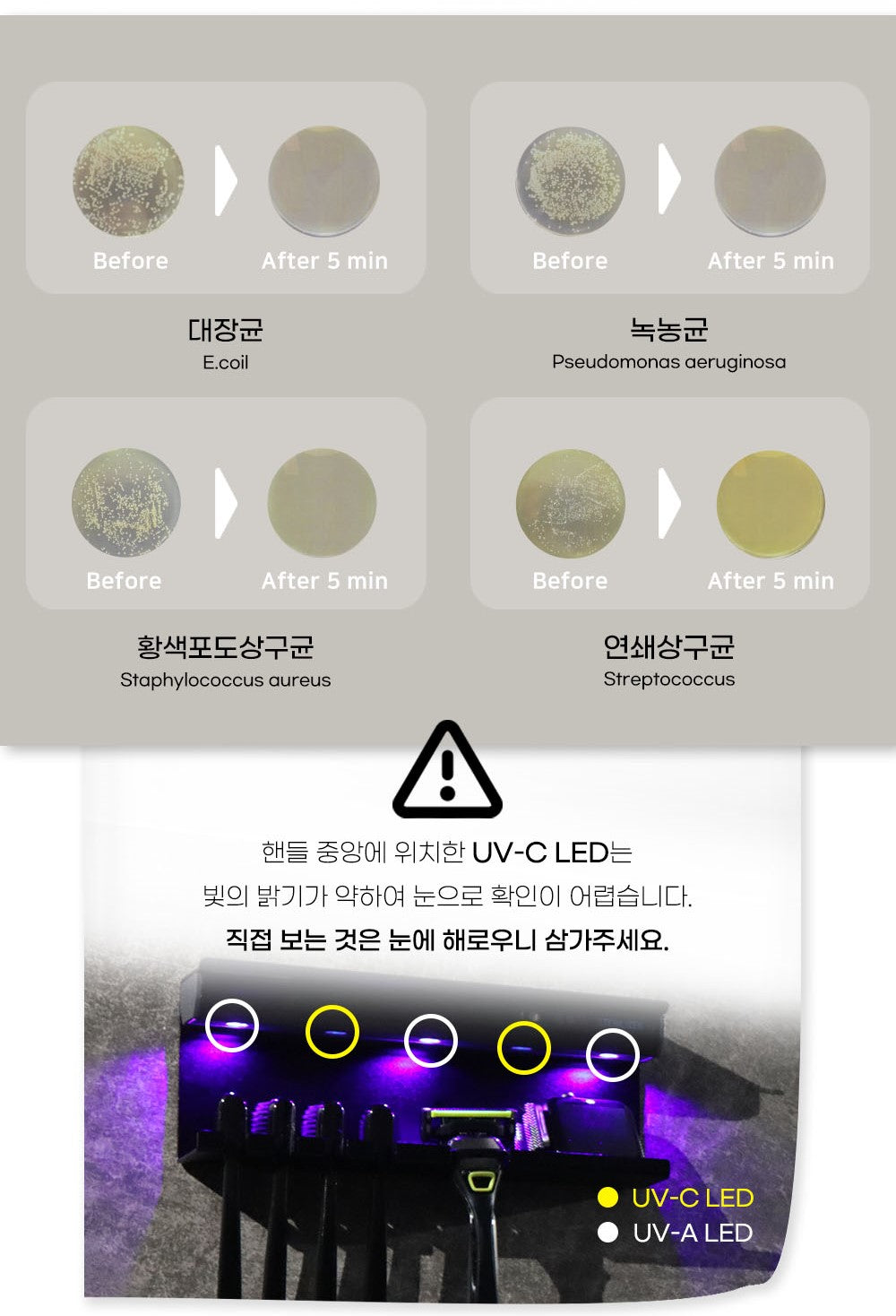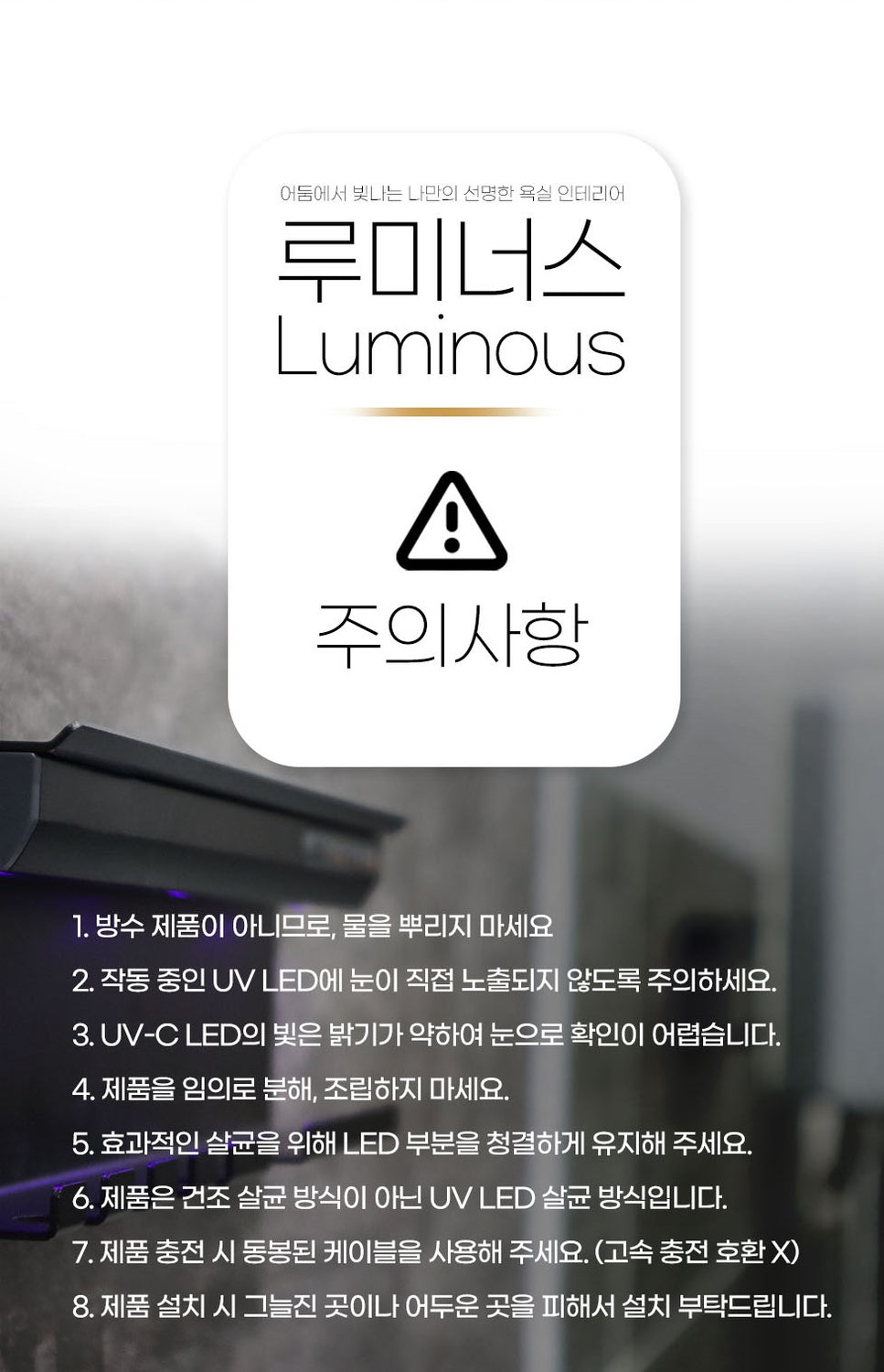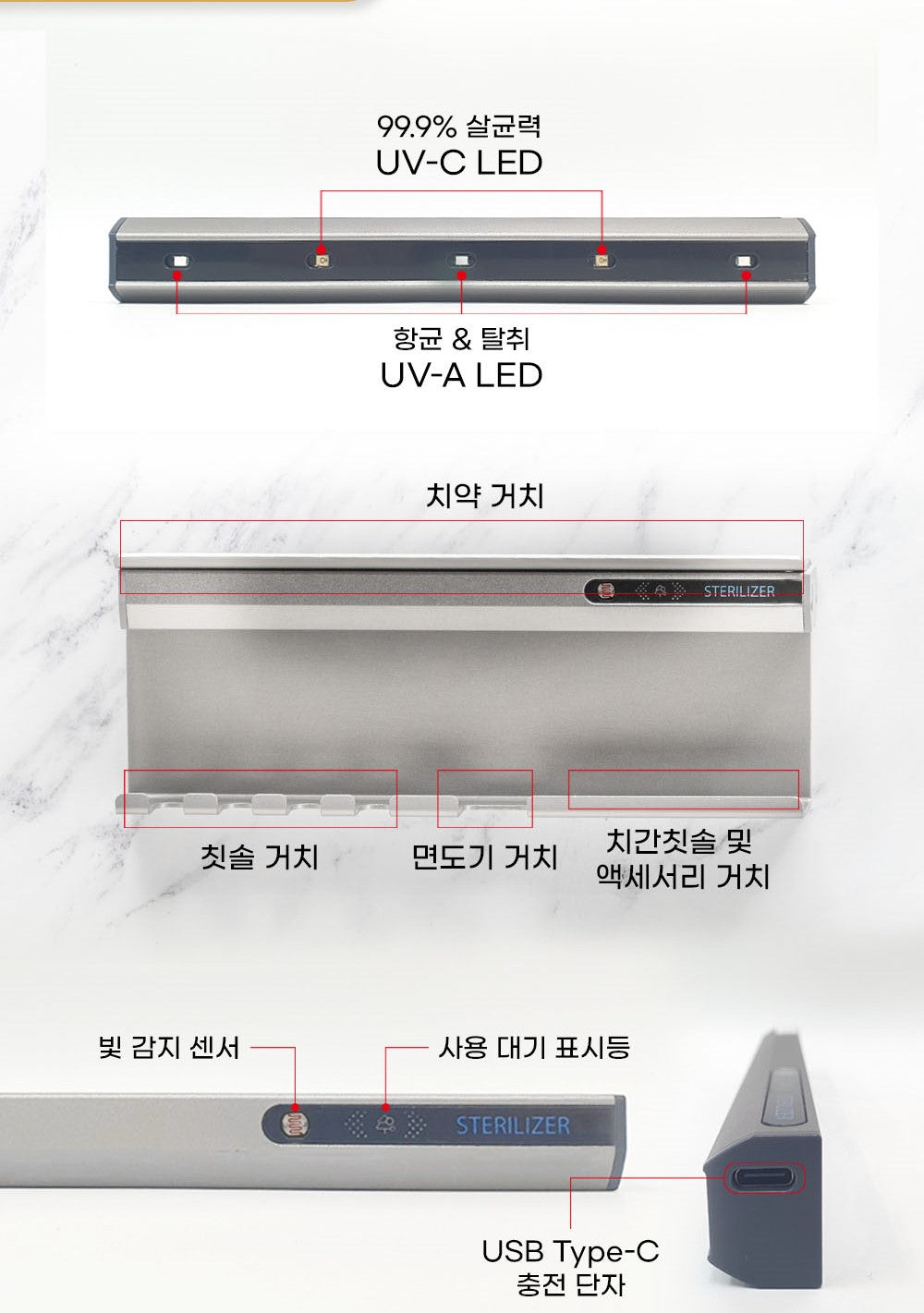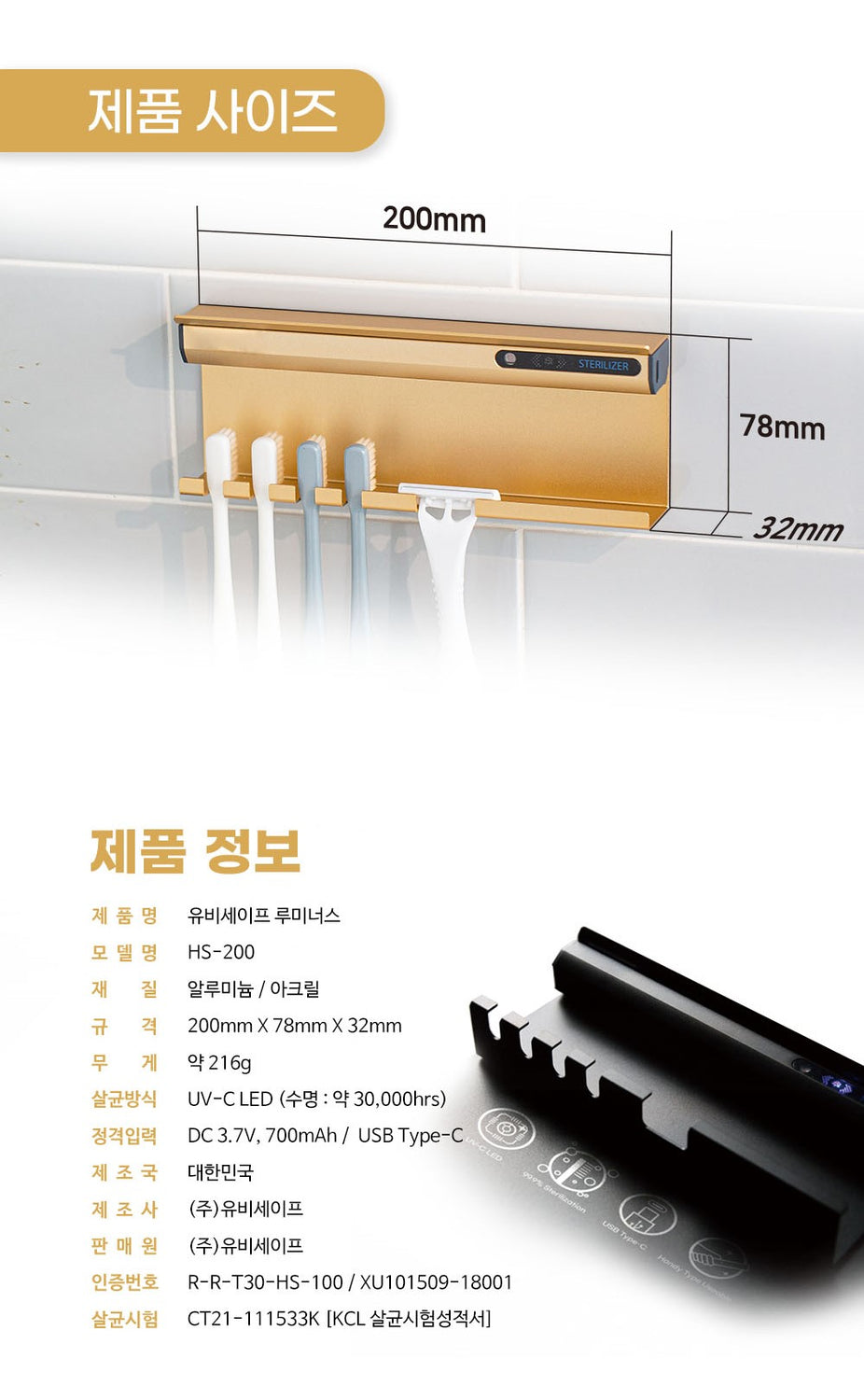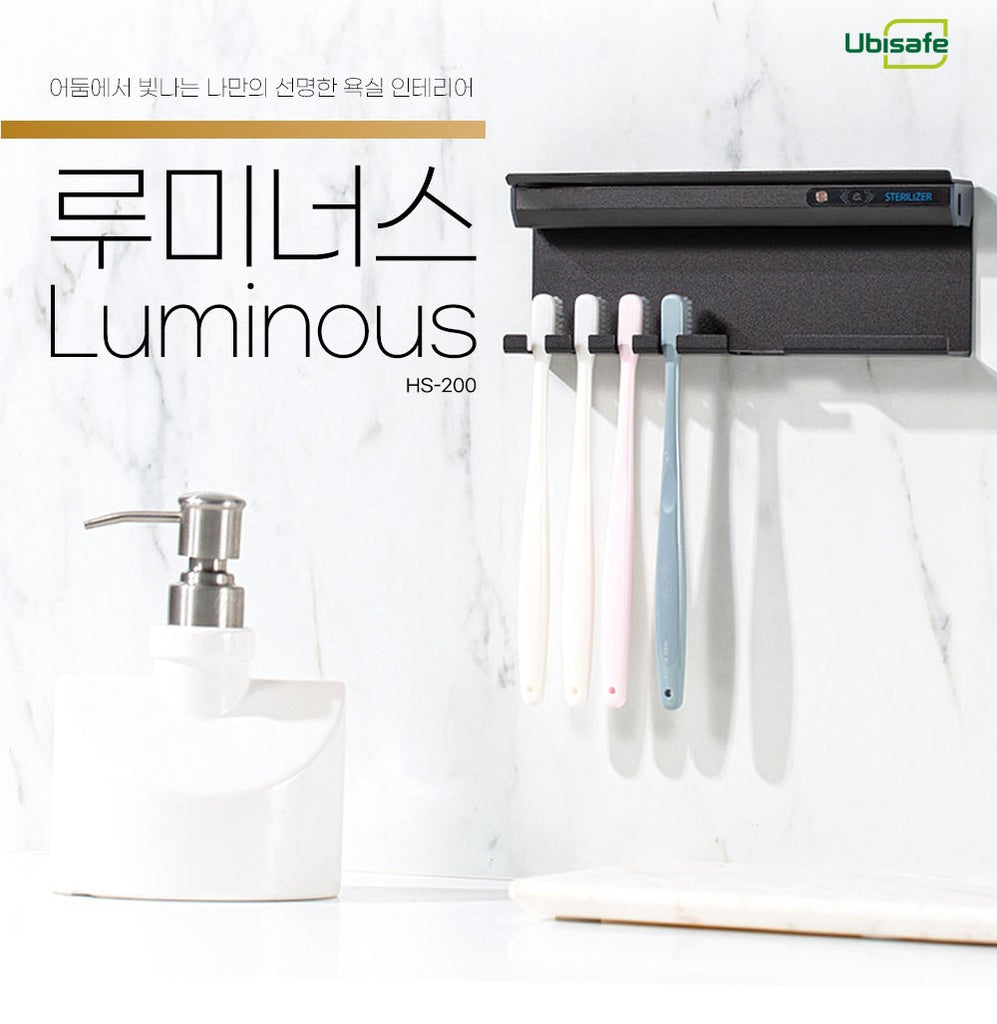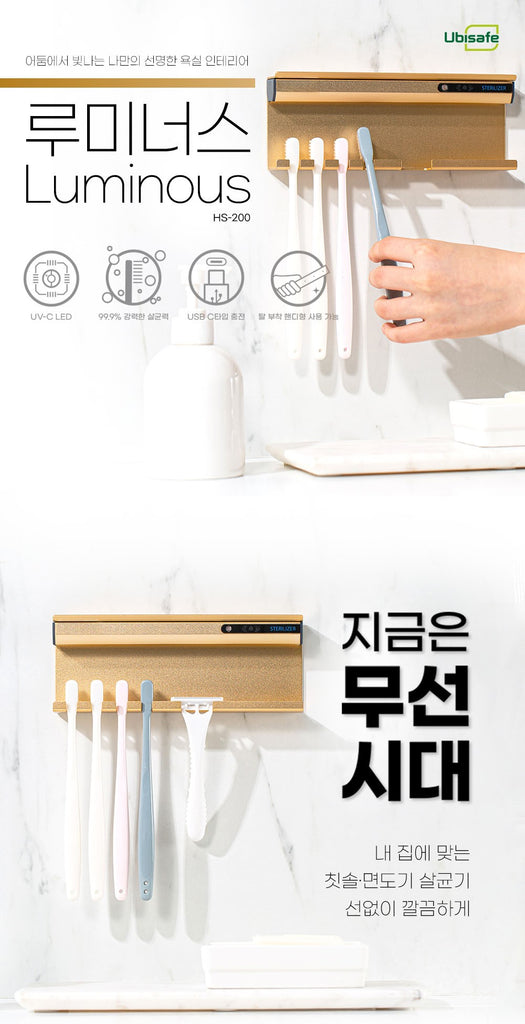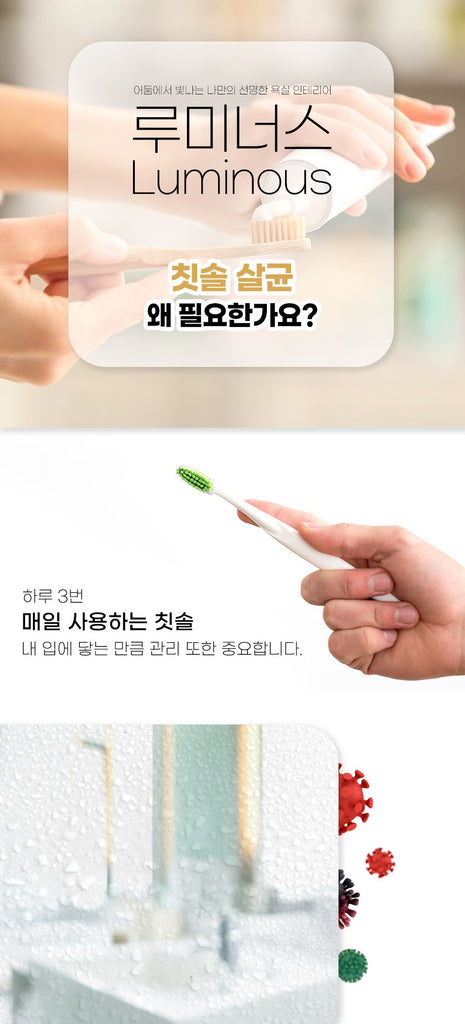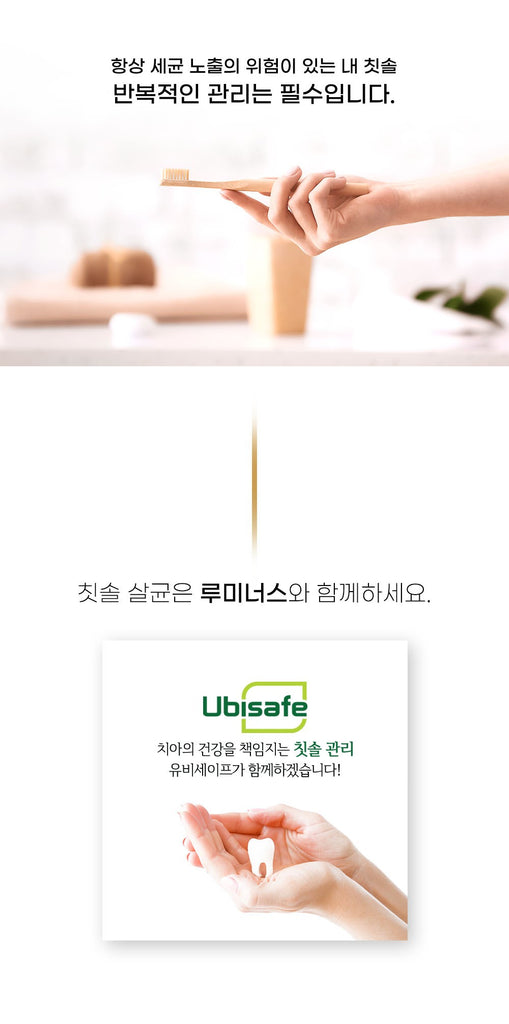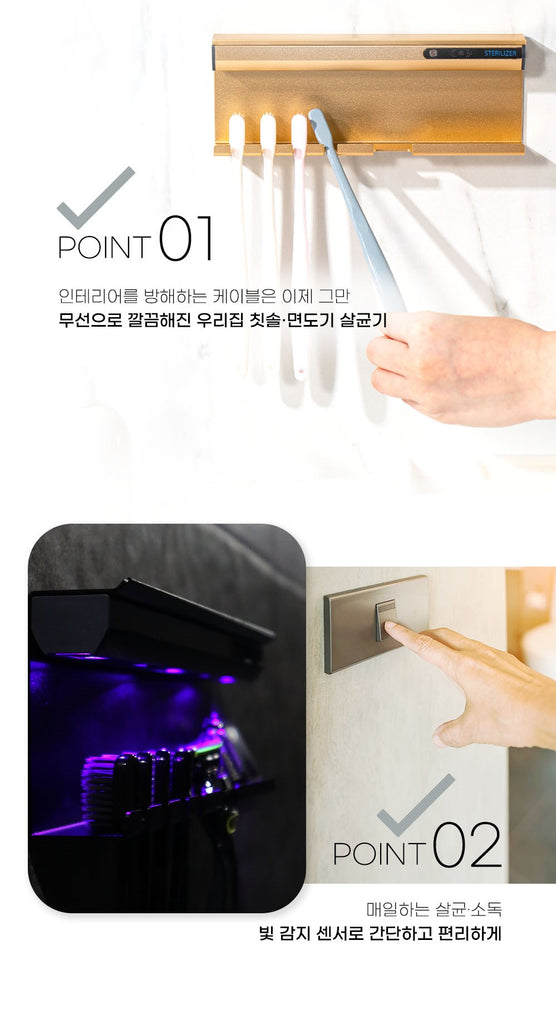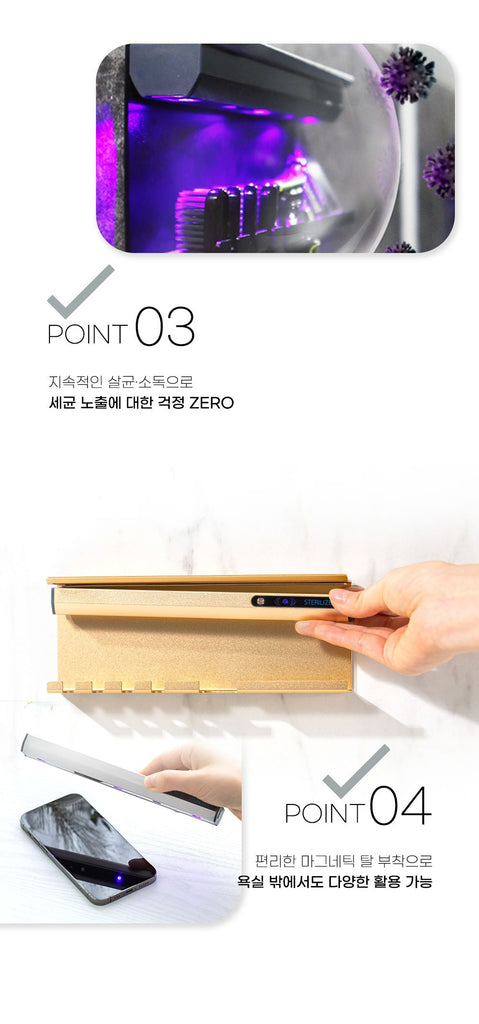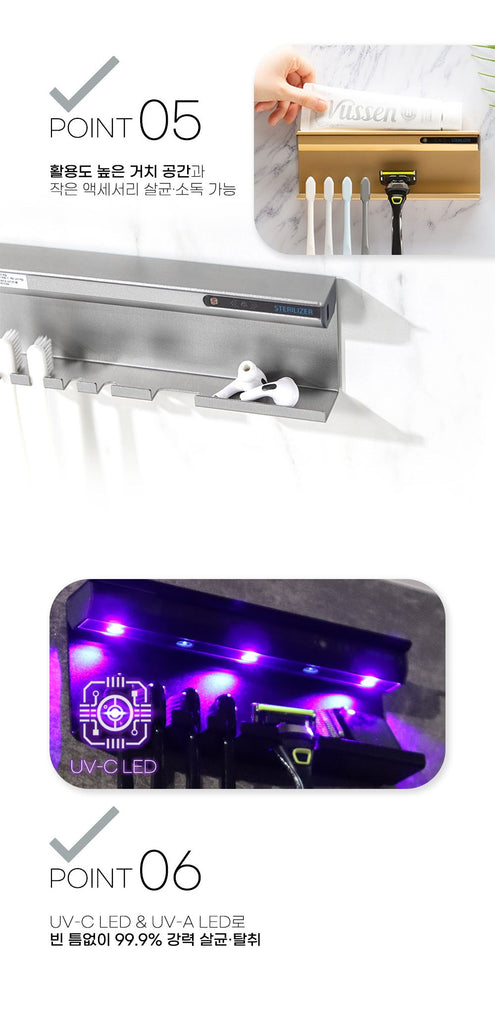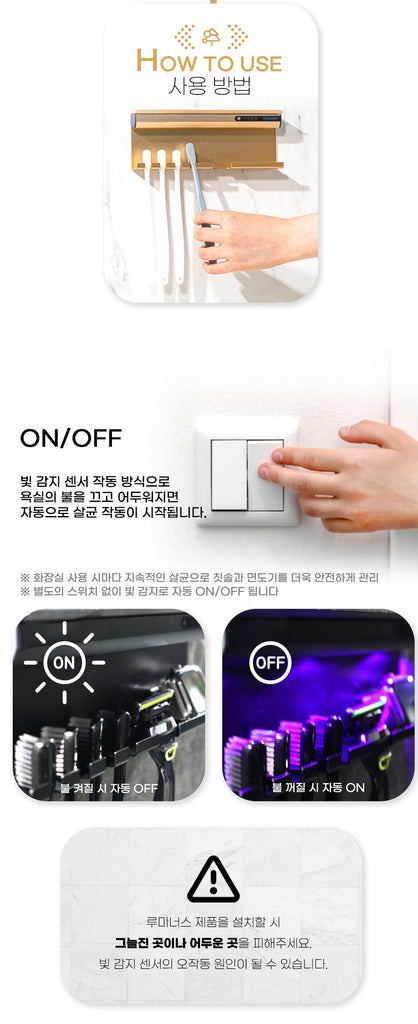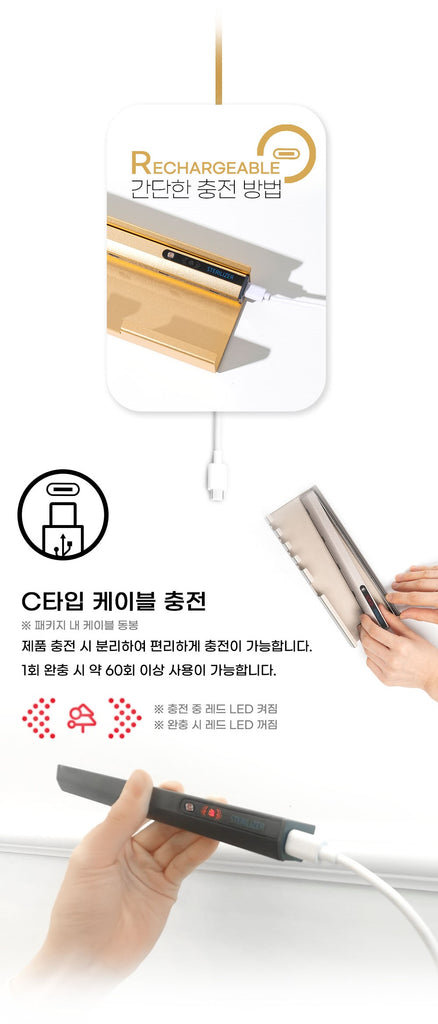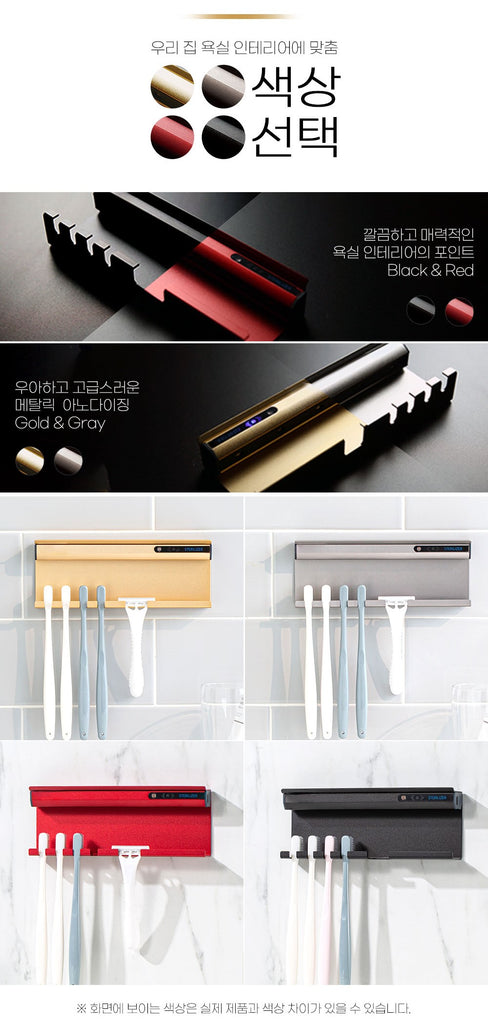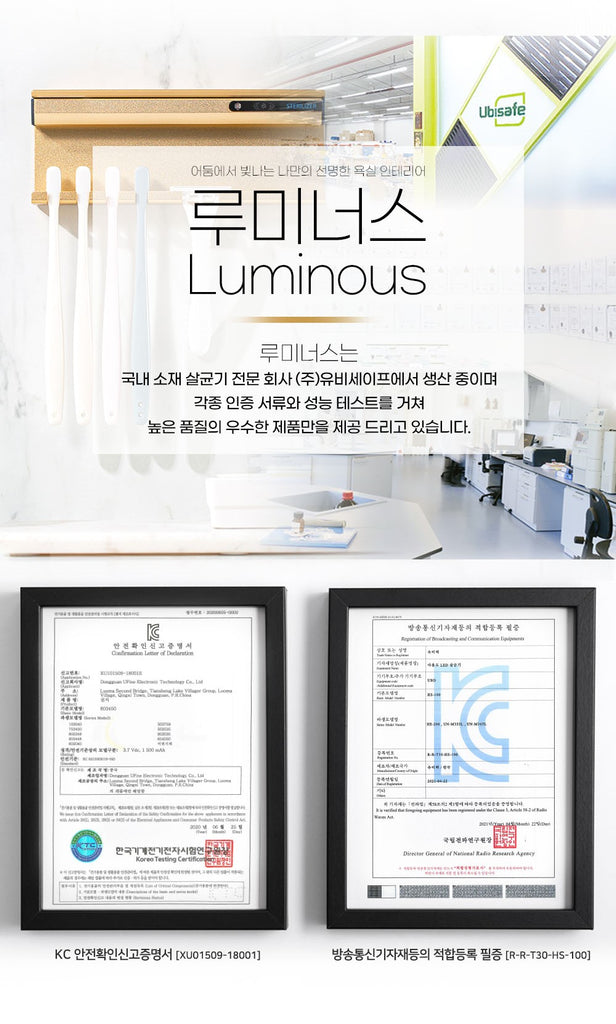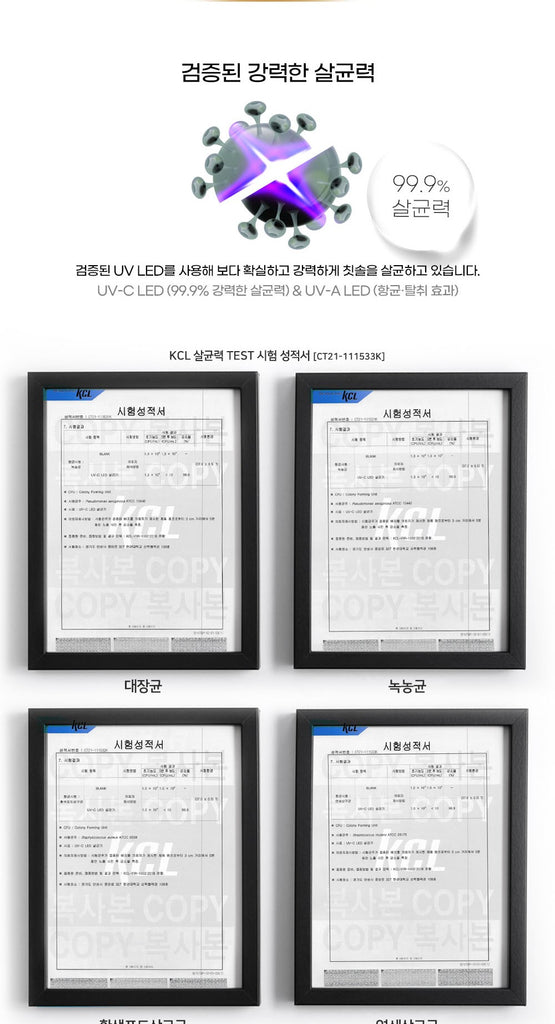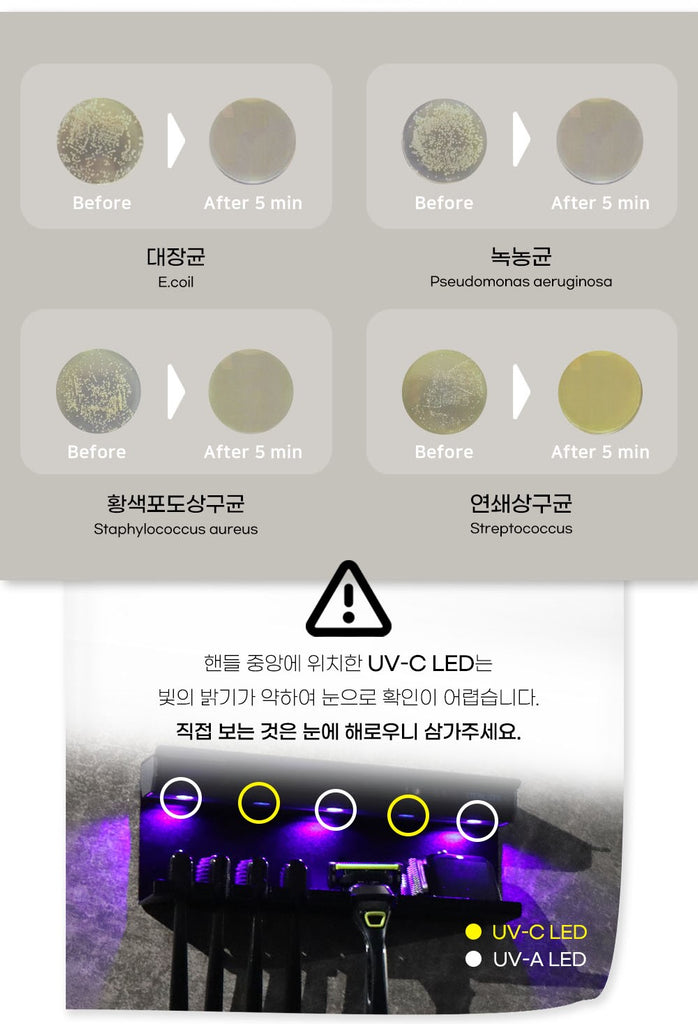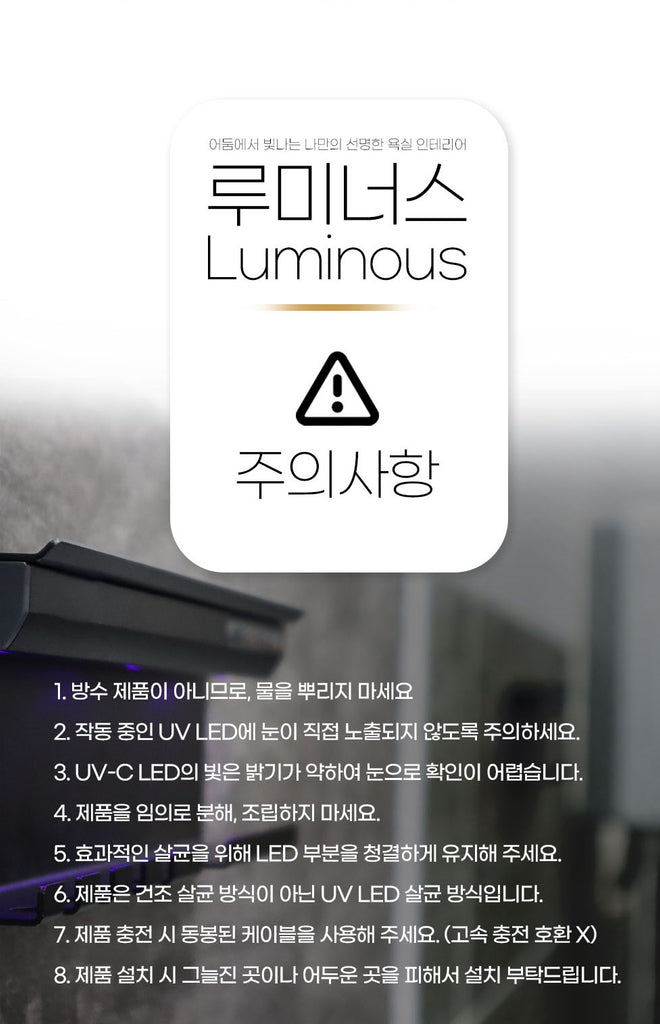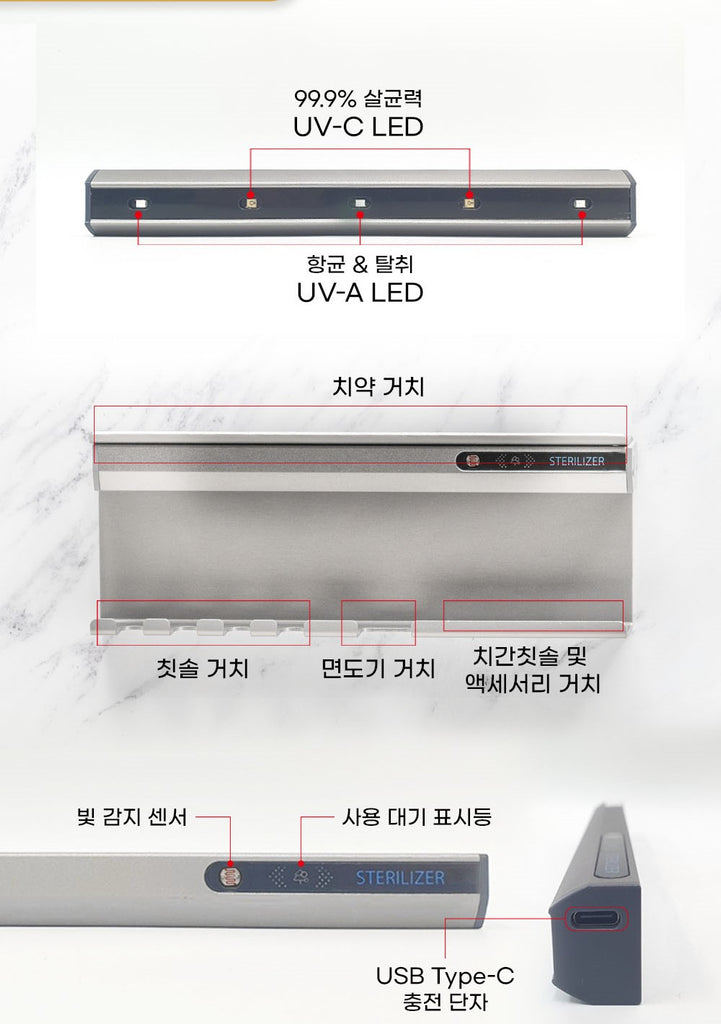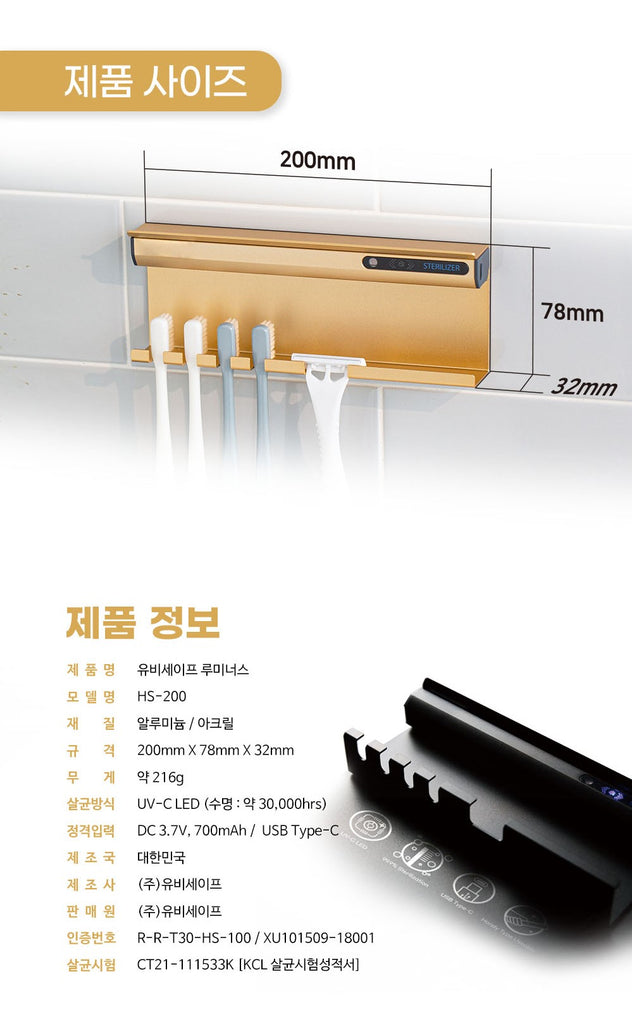 On Sale
Ubi Safe UV Light Tooth Brush Sanitizer Box & Detachable Wand
Our UV sterilizer light makes non-toxic, no residue, no odor, no secondary pollution. It can keep your home and stuff real clean, effectively improve living environment.
The principle of ultraviolet sterilization
Ultraviolet rays have the effect of destroying the molecular structure of DNA (deoxyribonucleic acid) and RNA (ribonucleic acid) in bacterial viruses, resulting in growth cell death and regenerative cell death to achieve the effect of sterilization and disinfection. Ultraviolet rays are divided into A / B / C / D four bands, and the bactericidal effect is the C band, in which the wavelength of 260-280nm can quickly destroy bacterial DNA
Easy to use
Our UV sanitizer could be powered on by a USB charger. It can be connected to USB for power supply. Cover the light sensor, once the indicator is covered, you can use it to scan any place you want to disinfect.  It turns on and off automatically.
Note & Warning
Due to the short wavelength, it is normal for UV-C LEDs to barely see the light on. People/Pet/Plant can't be exposed to the UV-C light for a long time, especially the eyes and skin. Please don't use this ultraviolet disinfection lamp on people's eyes and skin. 
Charging Interface: USB
Optical Power: 20mw
Automatic Disinfection time: 3 seconds
Use time : 60 times
Lithium battery charge: 2-3 hours
Made in Korea.
Packing list:
1x Detachable UV light Wand
1x Stainless Steel Tooth Brush Display Box
1X C Type USB charging cable
1x Instruction manual