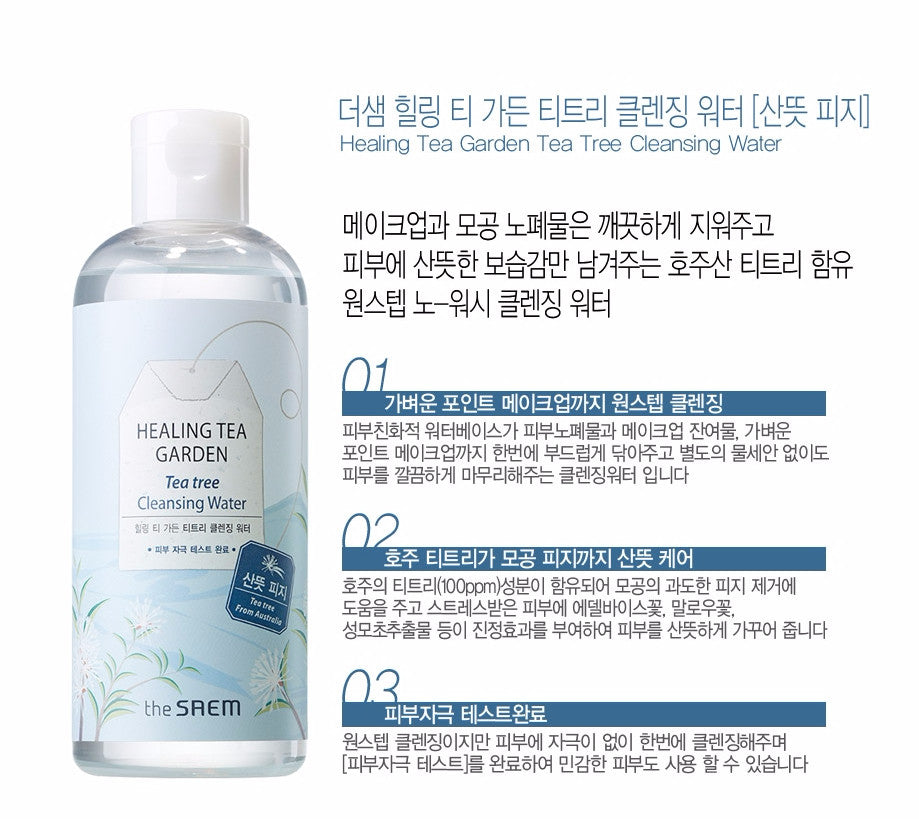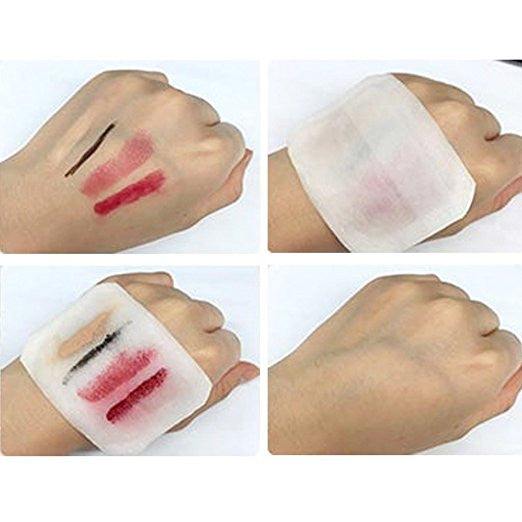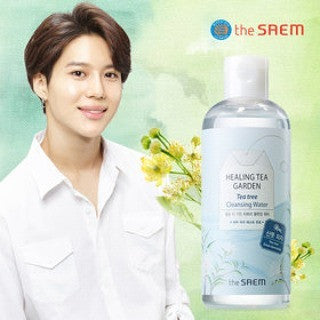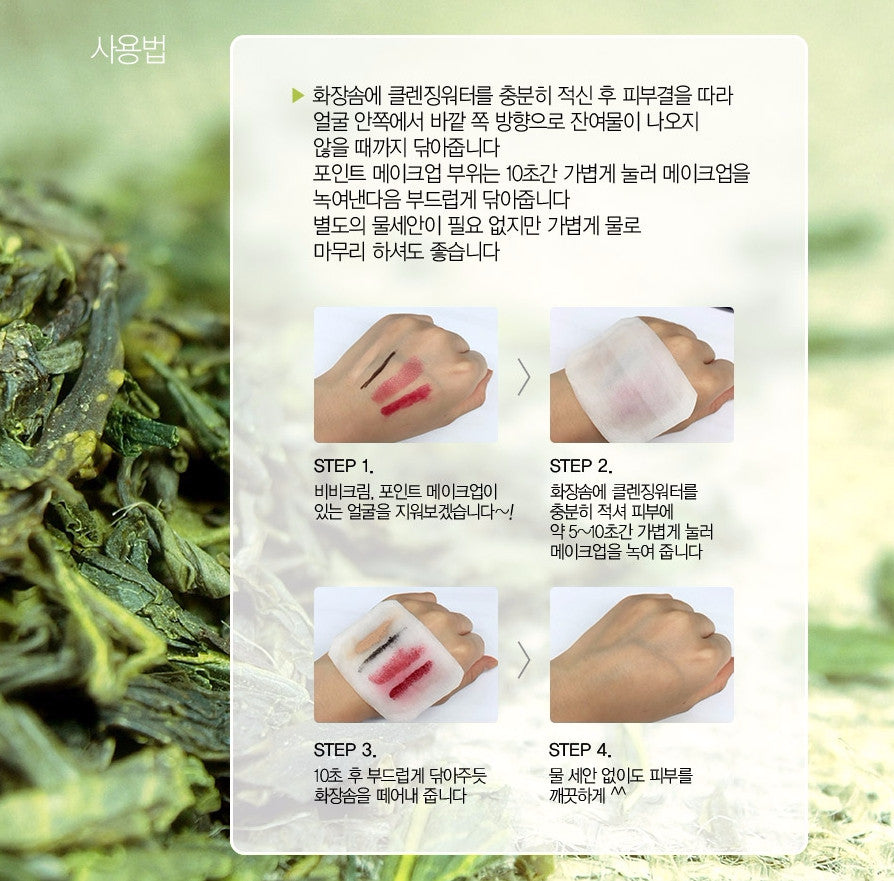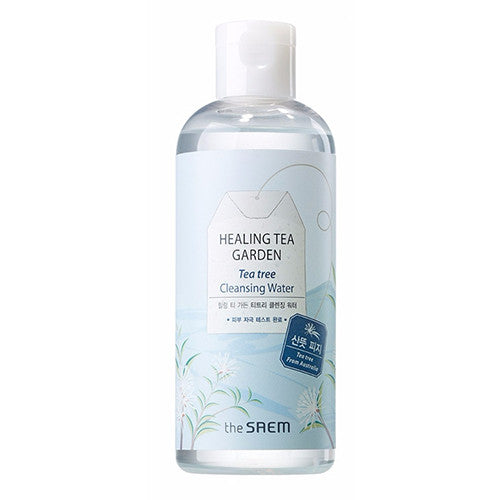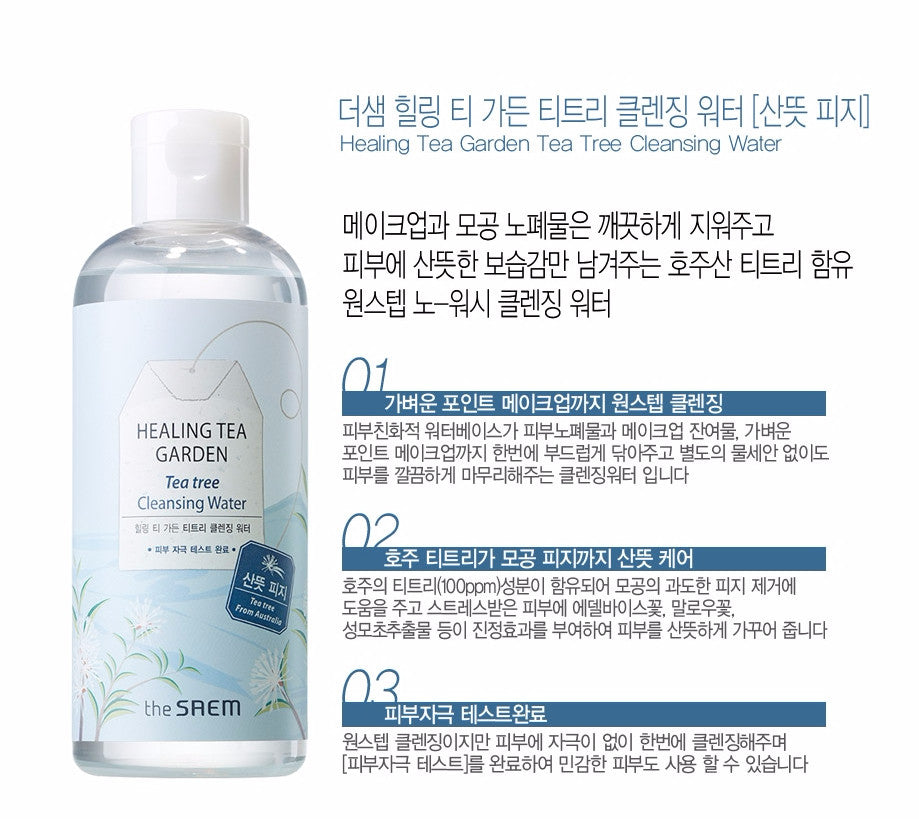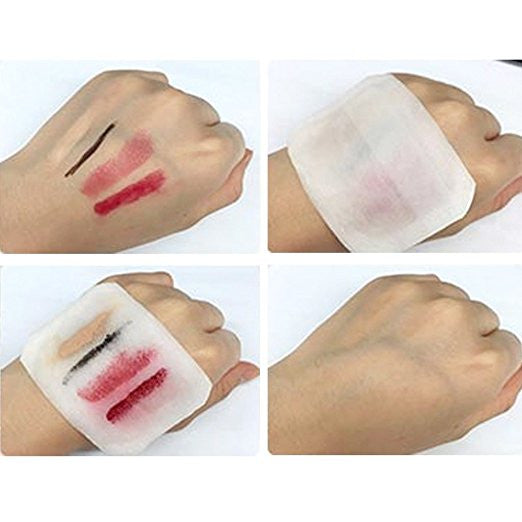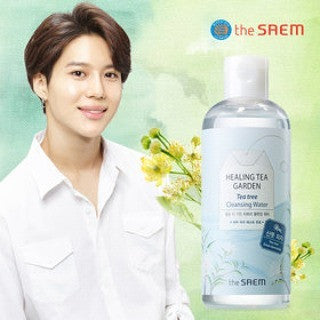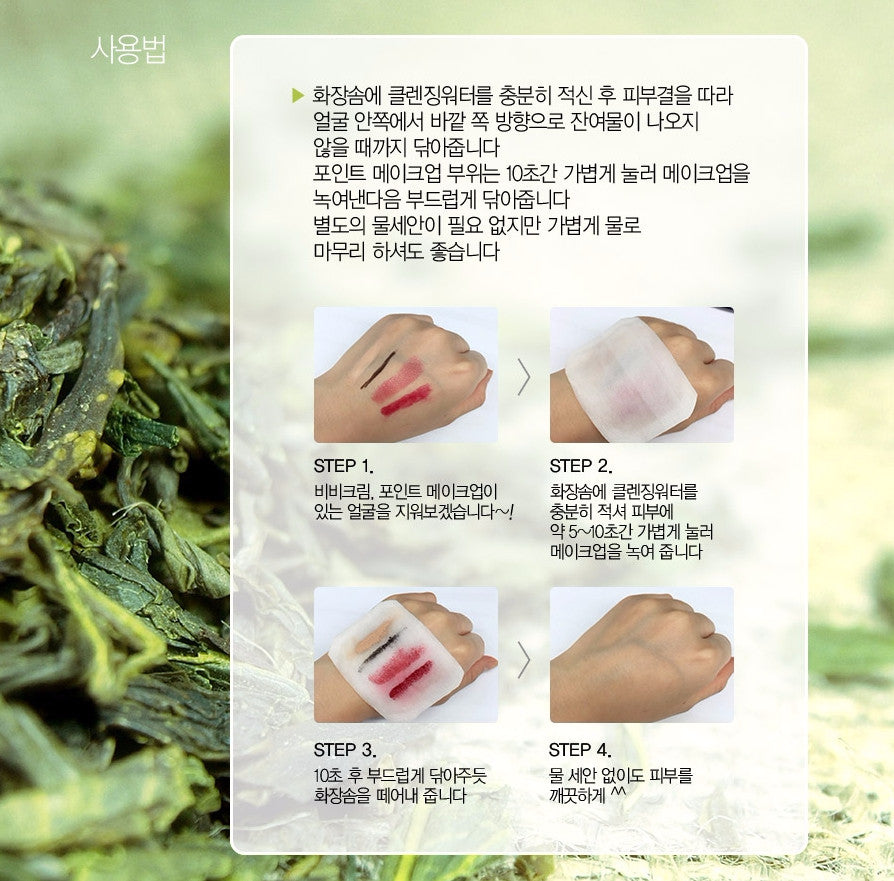 On Sale
The SAEM Tea Tree Cleansing Water
Wanna different way to cleanse? Try Tea Tree Cleansing Water from THE SAEM. In one step micelles capture makeup and impurities like a magnet.  Removes makeup, cleanses and soothes - your 3-in-one solution for sensitive skin.  No harsh rubbing or no rinsing needed.  
Provides skin moisture giving light point makeup and impurities cleansing.

Mild and soft wipe out with no need of separate water wash for moisture clean finish.

No addition of artificial color, artificial flavor, benzophenone, parabens, animal raw materials, mineral oil and talc.

300ml / 10.14 oz

Made in Korea.
How to Use : Fully saturate cotton ball with the cleansing water, wipe skin with the cotton ball along skin texture starting from the inner area of the face and working outwards untill there is no more residue. Gently press the point makeup areas with the cotton ball for 5-10 seconds to melt away makeup, and gently blot off skin. No need to wash off with water after, but lightly wash off as a finishing touch.
Precautions: If the following symptoms arise, immediately discontinue use and consult a dermatologist: Redness, swelling, itchiness, stimulation, or other symptoms. Occurrence of the above symptoms upon exposure to direct sunlight. Do not use on areas with wounds, eczema, or dermatitis. Do not store in areas with extreme heat or cold, or under direct sunlight. Avoid the eye area. Keep out of reach of children.