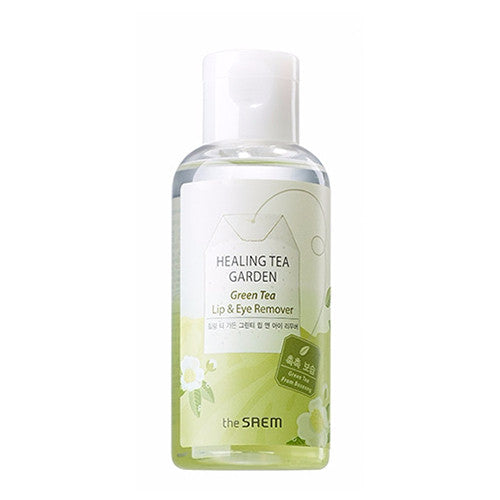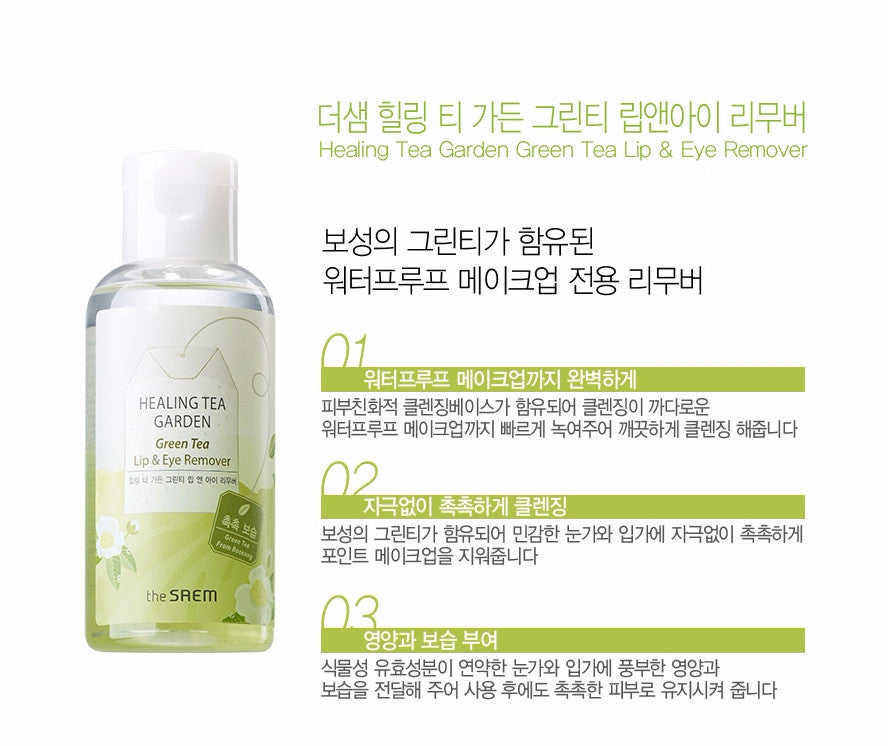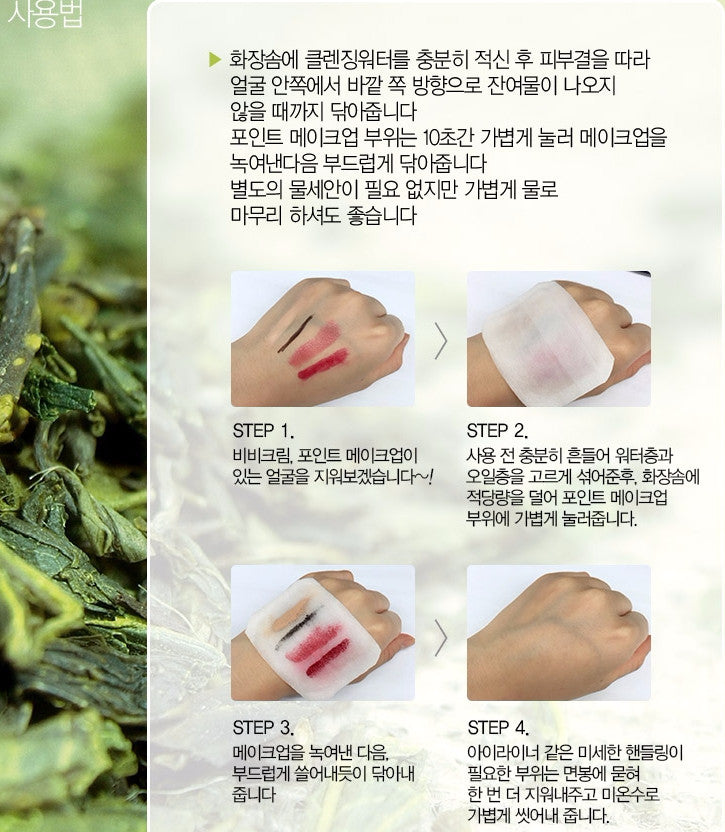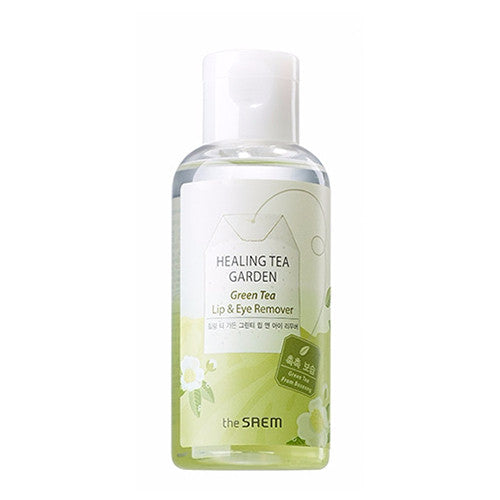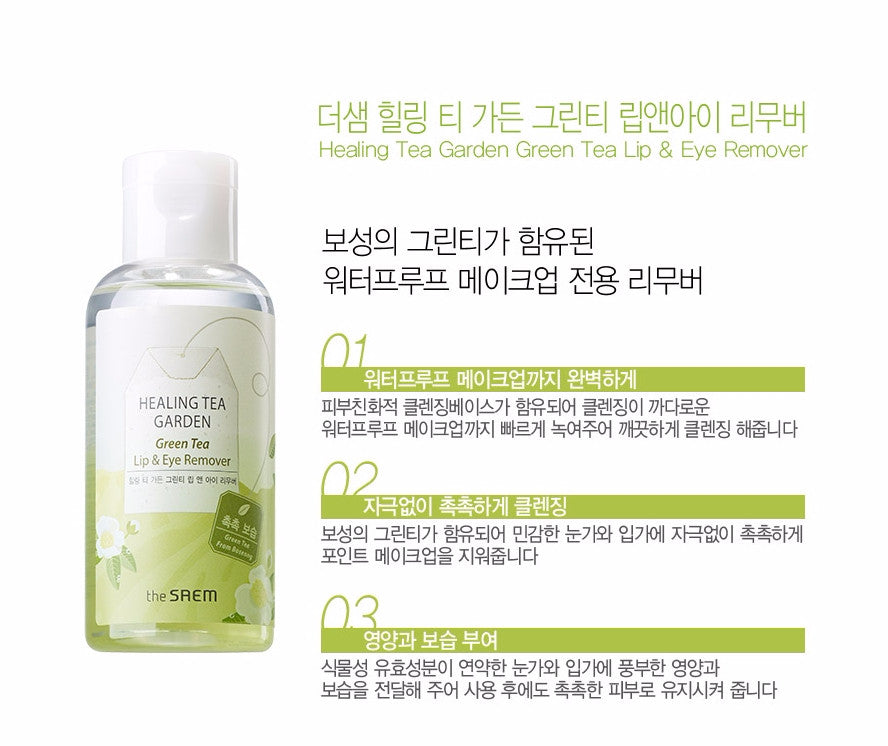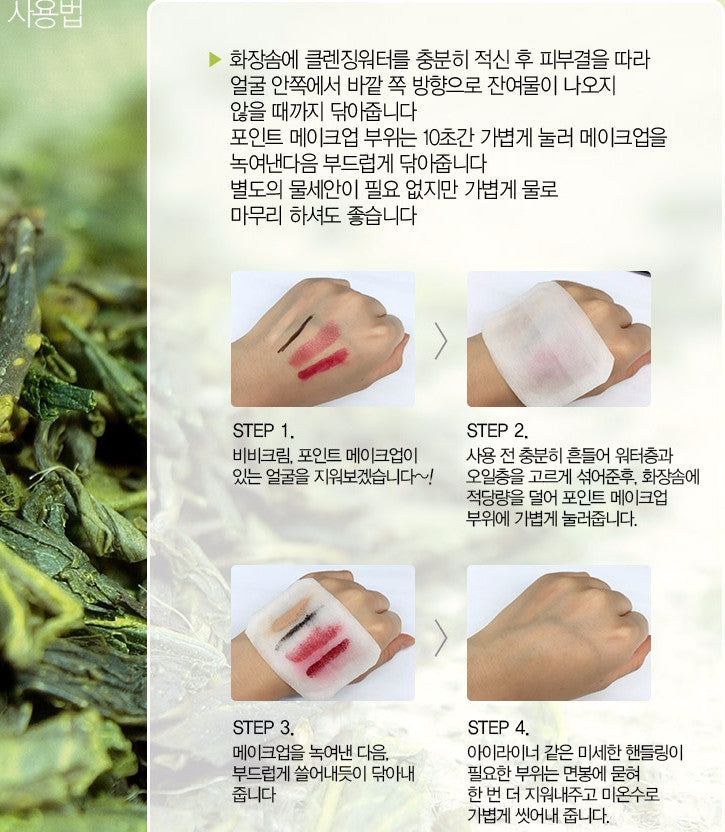 On Sale
The SAEM Green Tea Lip & Eye Remover
The Saem Healing Tea Garden Green Tea Lip &Eye Remover  quickly removes water-proof make up with no irritations, especially sensitive eyes and lip area.
Contains green tea extract of Bosung makes the skin around the eyes clear. Mind cleanser for sensitive eyes and lips and keeps skin moisturized after cleansing.

150ml / 0.57 oz
Made in Korea.
How to Use : Fully shake the bottle before use to mix the water and oil layers well. Dispense an appropriate amount onto the cotton pad, press the point makeup areas with the cotton pad for 5-10 seconds to melt away makeup, and gently blot off skin.
Precautions: If the following symptoms arise, immediately discontinue use and consult a dermatologist: Redness, swelling, itchiness, stimulation, or other symptoms. Occurrence of the above symptoms upon exposure to direct sunlight. Do not use on areas with wounds, eczema, or dermatitis. Do not store in areas with extreme heat or cold, or under direct sunlight. Avoid the eye área. Keep out of reach of children.