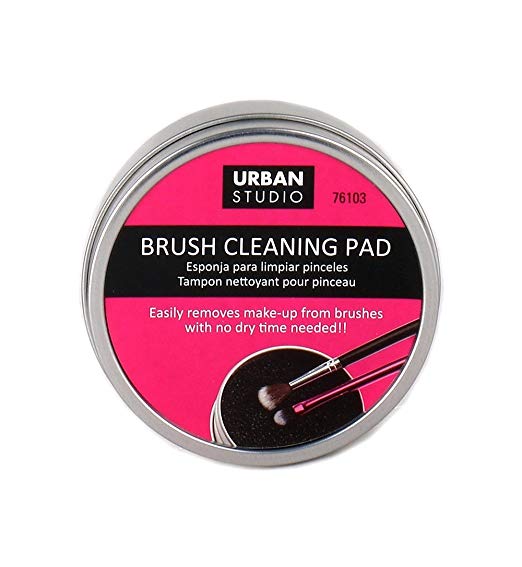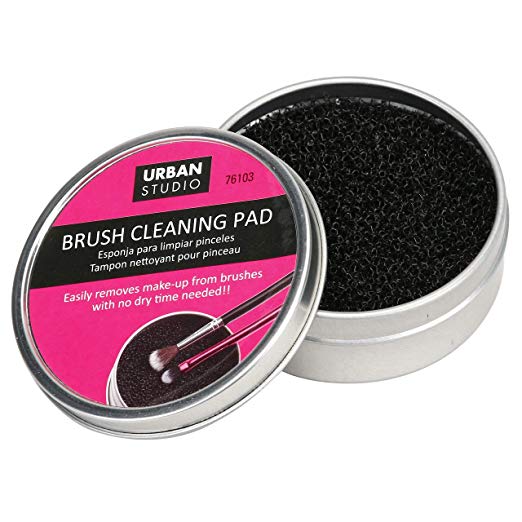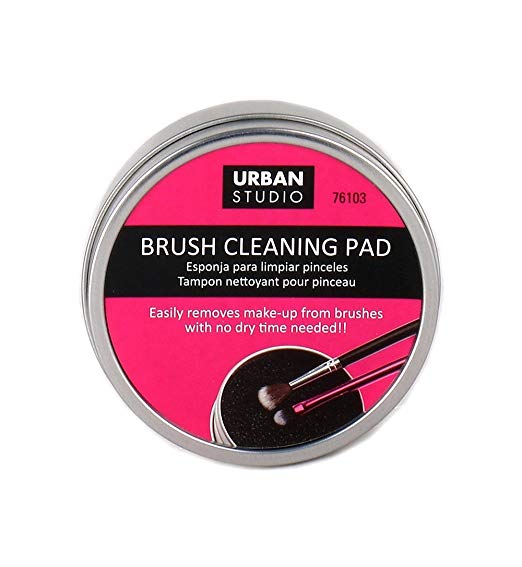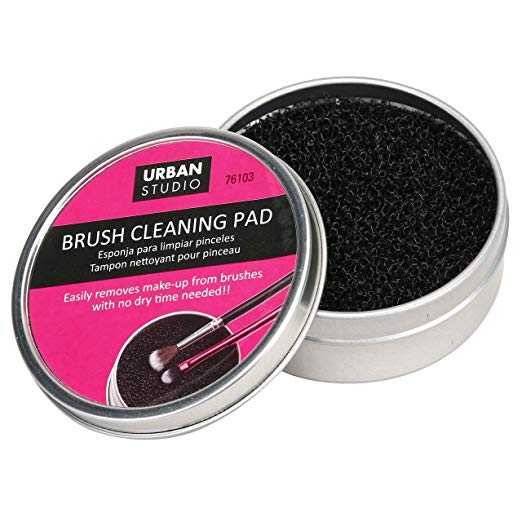 On Sale
URBAN STUDIO Dry Brush Cleaner
URBAN STUDIO Dry Brush Cleaner is the solution to switching from one color shadow to another, using the same brush!
This innovative product extracts all traces of make-up powder from your brush, allowing you to switch between different colors and shades.  The special material allows you to remove pigment from your brushes without brush cleaner formula. Simply swipe the brush over the sponge until pigment is removed and move on to the next color. The sponge is completely reusable and can be cleaned by washing it with warm water and soap or it can be sprayed with disinfecting brush cleaner for a quick cleanse.
Removes eyeshadow color from brushes to easily switch to the next color

Wet sponge in the center for wet eyeshadow application

Both sides of the black sponge can be used
How to Use : Press and rotate your brush over the URBAN STUDIO Dry Brush Cleaner in circular motions until all traces of color powder have gone. Test your brush on the back of your hand to confirm full removal of powders.