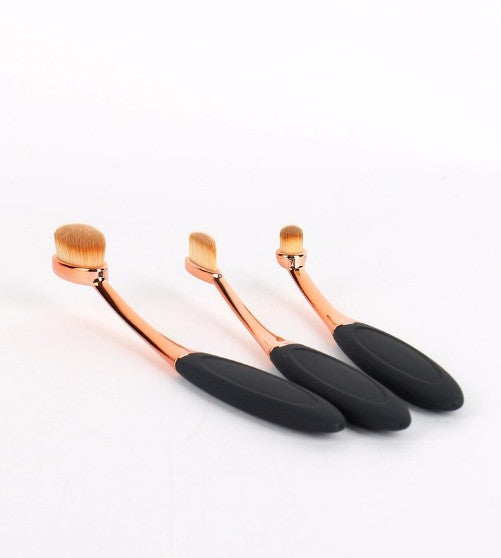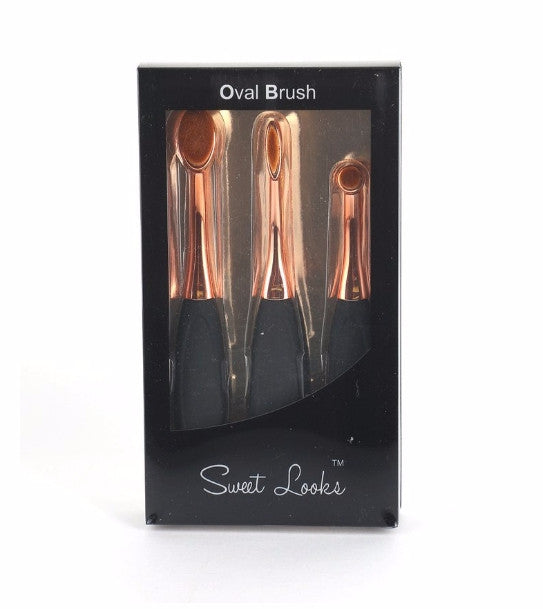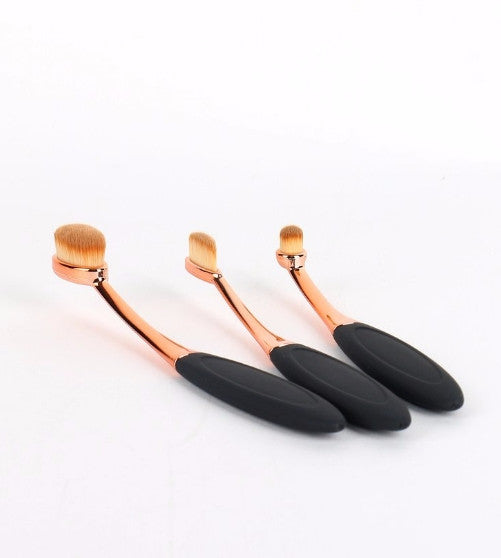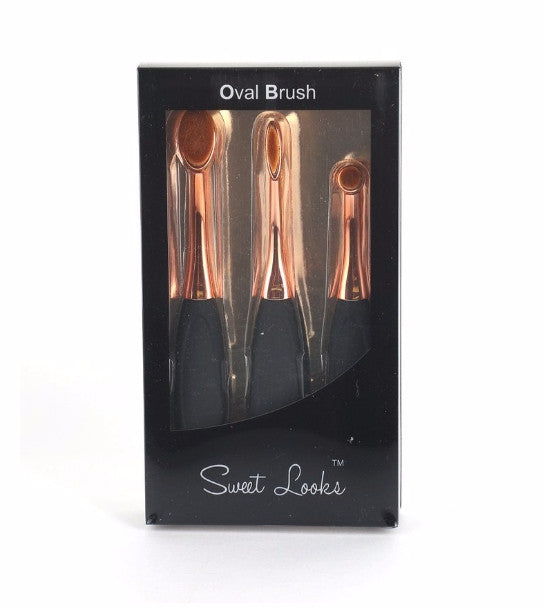 On Sale
Sweet Looks Contour Makeup Oval Brush Set
With more than 5x the number of fibers than a conventional brush, this revolutionary tool applies makeup with complete control and fluidity. Super-soft, super-fine fibers are densely compressed to provide unparalleled application that make you gasp, "OMG."
Oval - The unique shape of this brush allows for seamless blending and consistency. Using a circular motion, apply wet cosmetics without unsightly streaks or patchiness.
Multi-Use : Designed specifically for applying foundations and powders, this brush possesses dimensions that glide smoothly across broad features to provide systematic coverage. 
Gentle : Hundreds of synthetic fibers are compacted together and uniformly carved to resemble the texture of silk. The ultra-smooth convex surface is non-abrasive even to the most delicate skin.