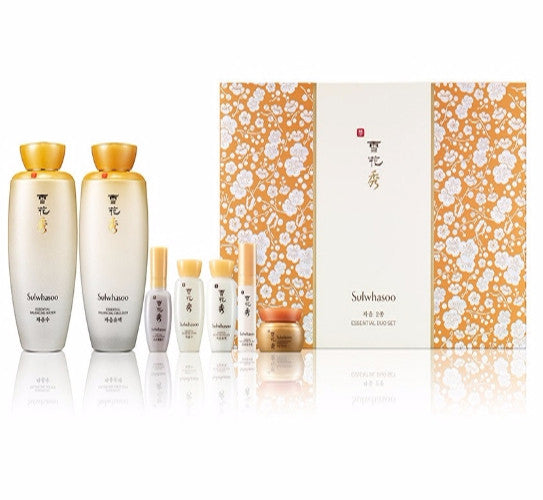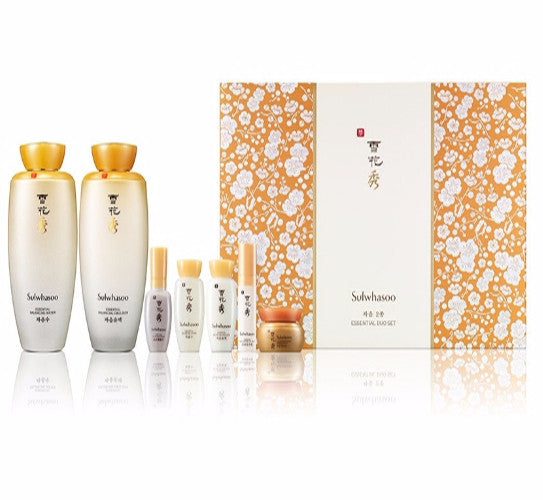 On Sale
Sulwhasoo Essential Value Set
The perfect introduction to Korea's #1 skincare brand, this set with the iconic Concentrated Ginseng Renewing Cream and best-selling First Care Activating Serum offers the benefits of traditional Korean medicinal ingredients. Revive your senses and revitalize your skin.
Full size

 Essential Balancing Water, 125ml 

Full size

 Essential Balancing Emulsion, 125ml 

Essential Balancing Water, 15ml

Essential Balancing Emulsion, 15ml

First Care Activating Serum, 8ml

Essential Renewing Eye Cream, 3.5ml

Concentrated Ginseng Renewing Cream, 5ml

Made in Korea

Precautions: If the following symptoms arise, immediately discontinue use and consult a dermatologist: Redness, swelling, itchiness, stimulation, or other symptoms. Occurrence of the above symptoms upon exposure to direct sunlight. Do not use on areas with wounds, eczema, or dermatitis. Do not store in areas with extreme heat or cold, or under direct sunlight. Keep out of reach of children.