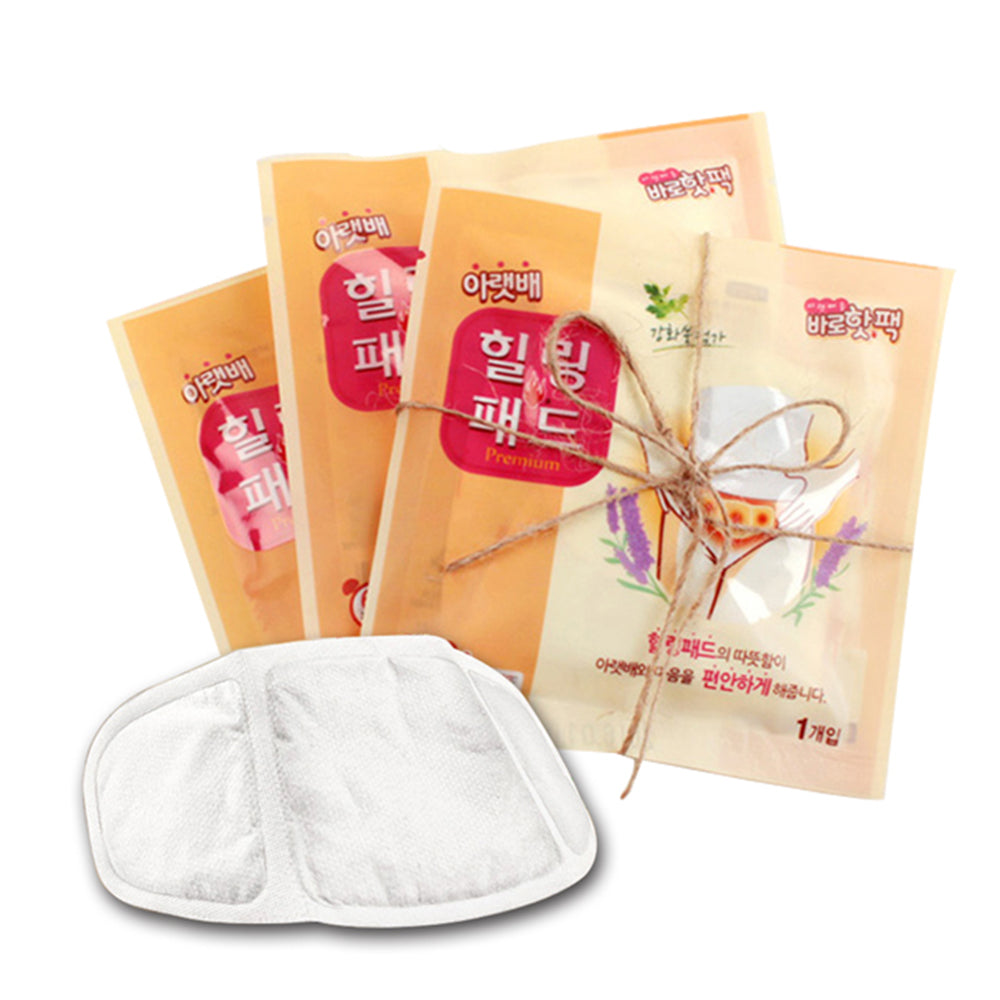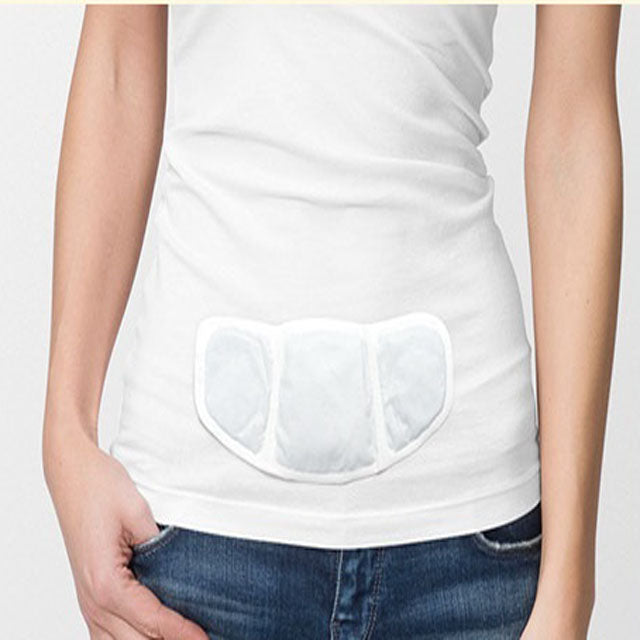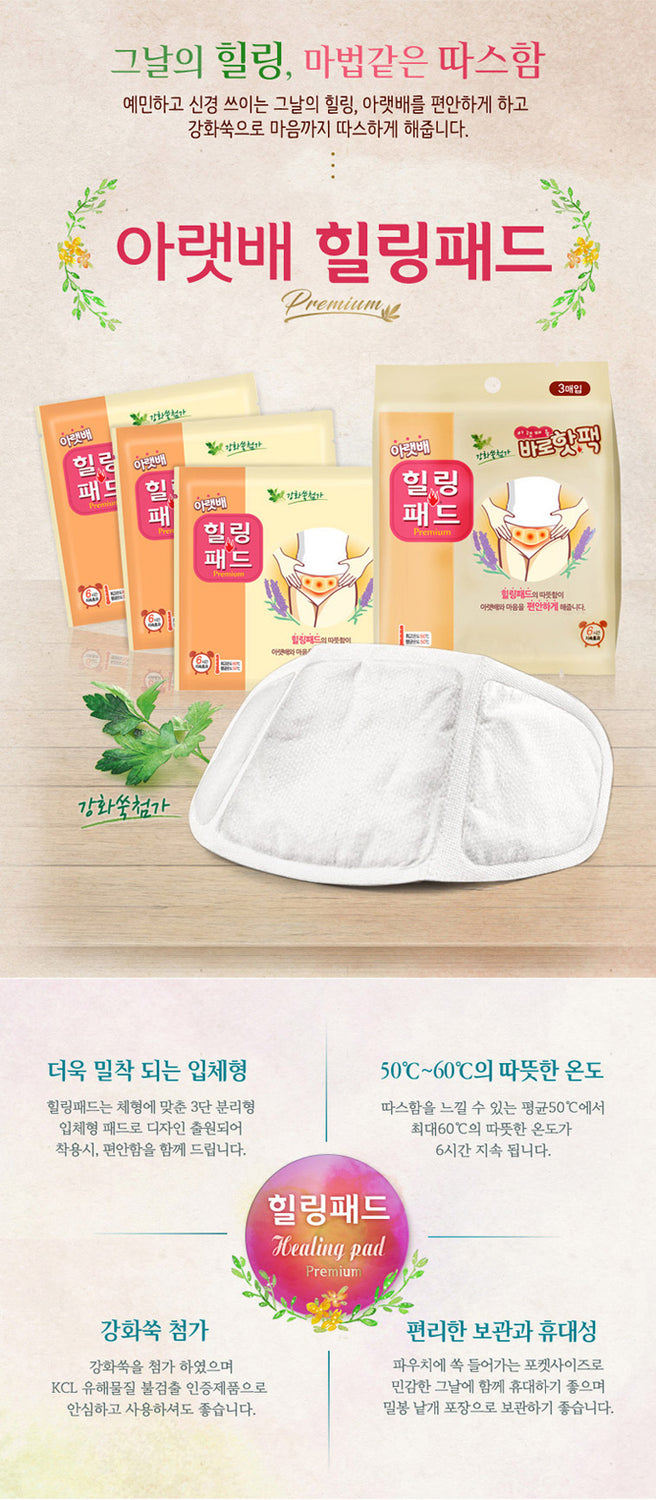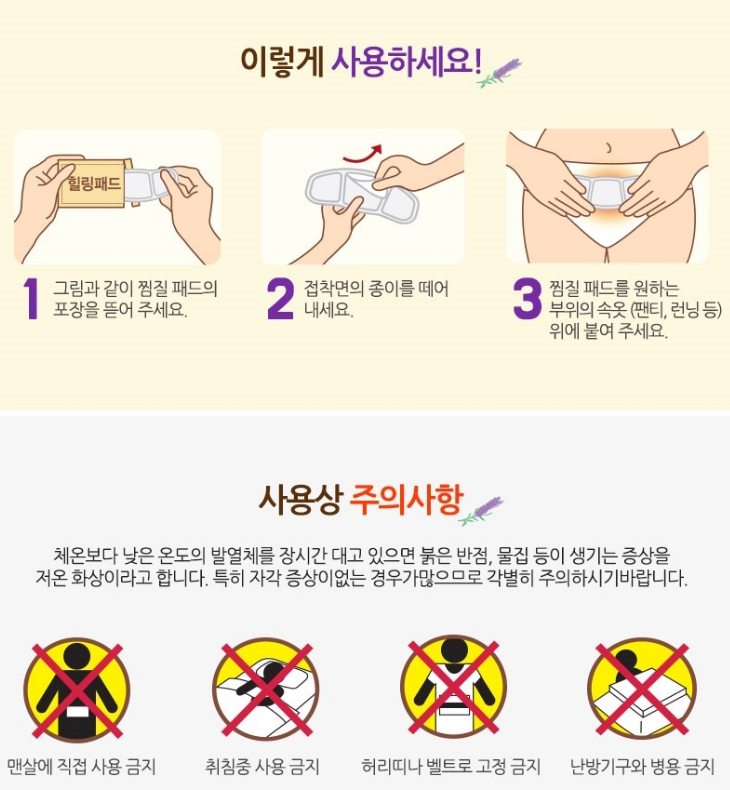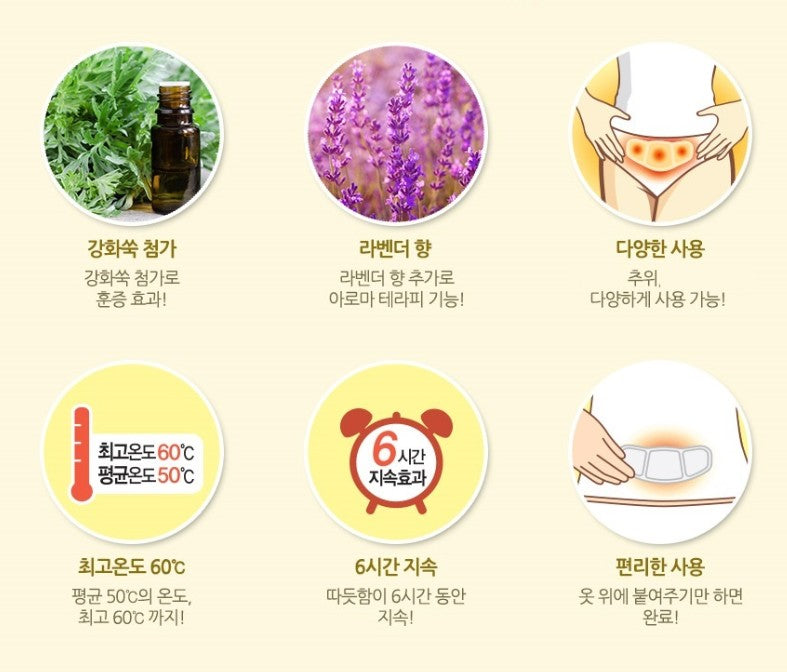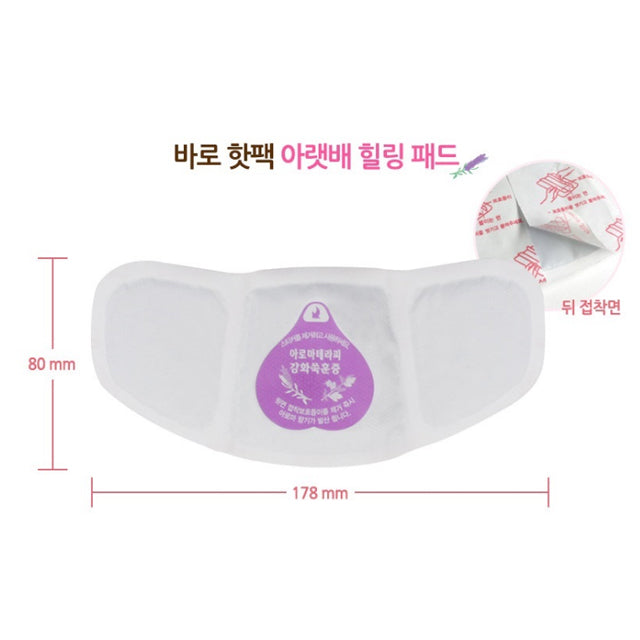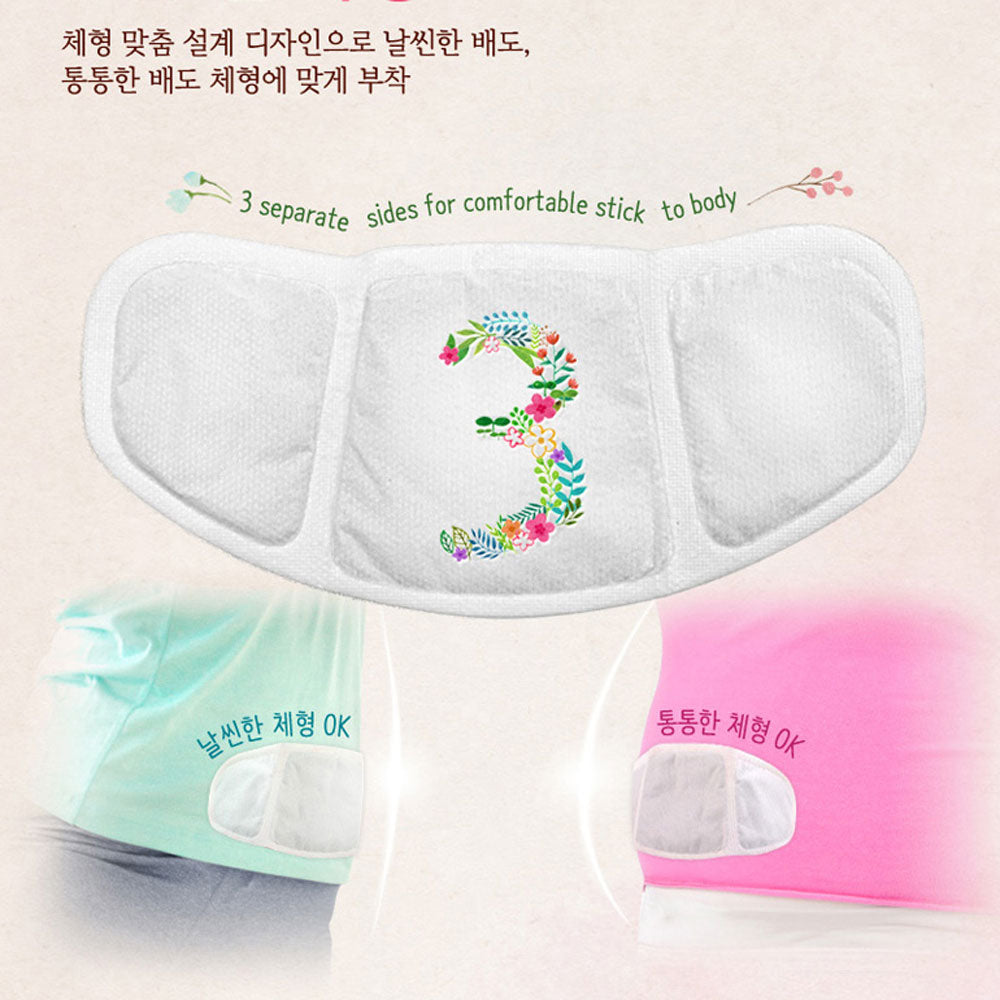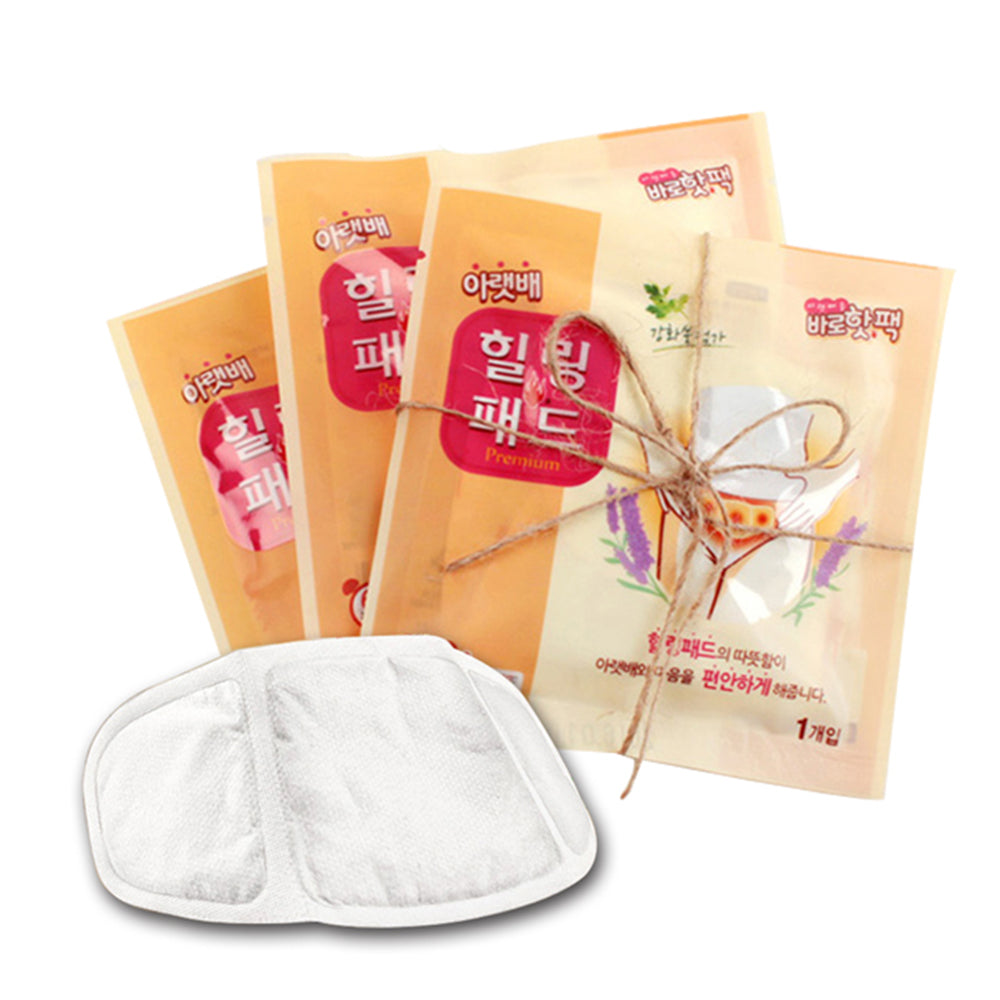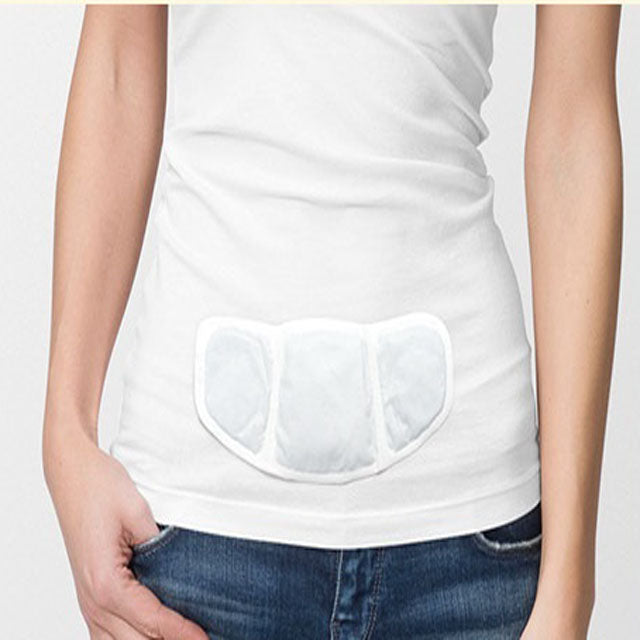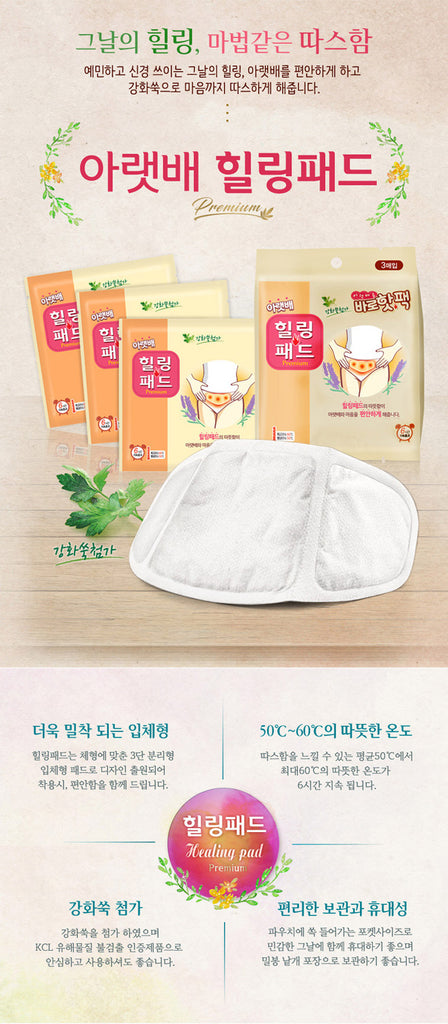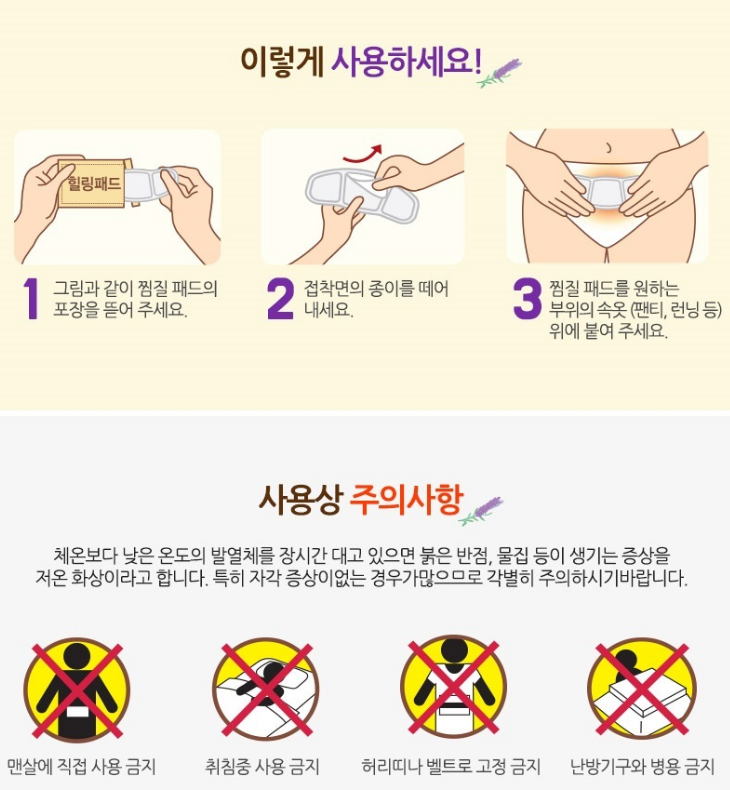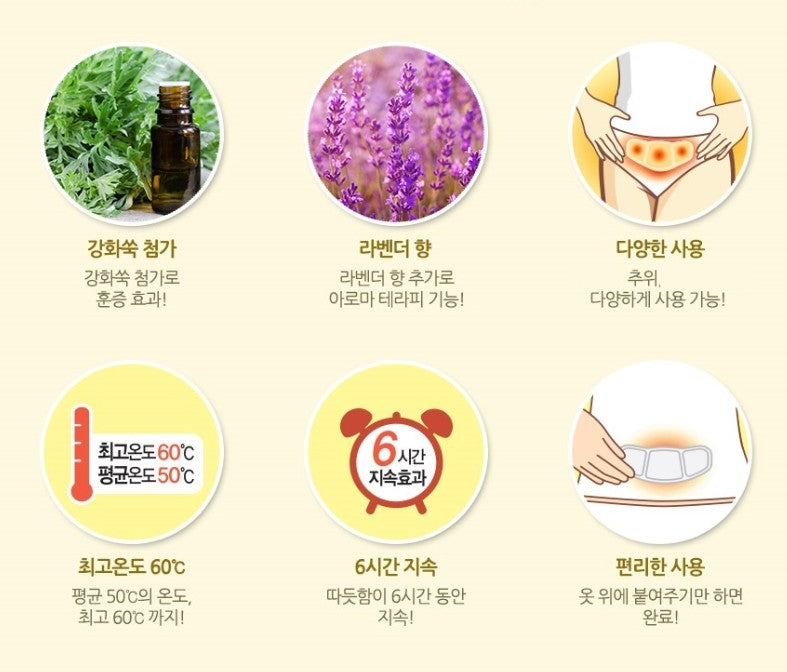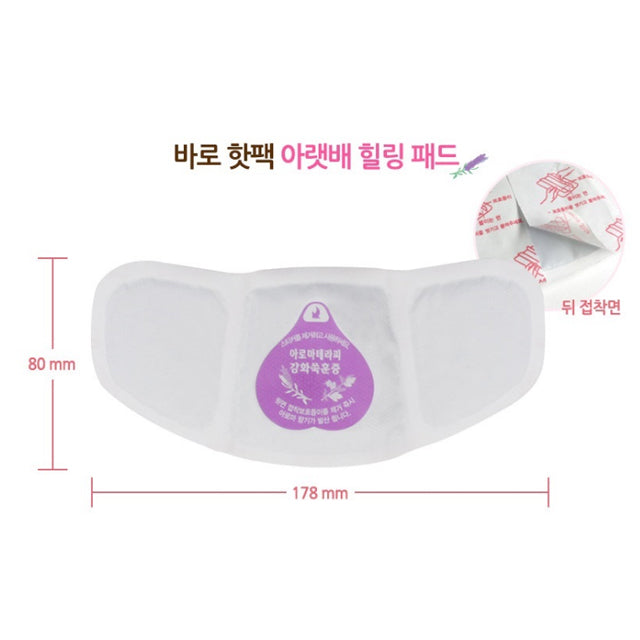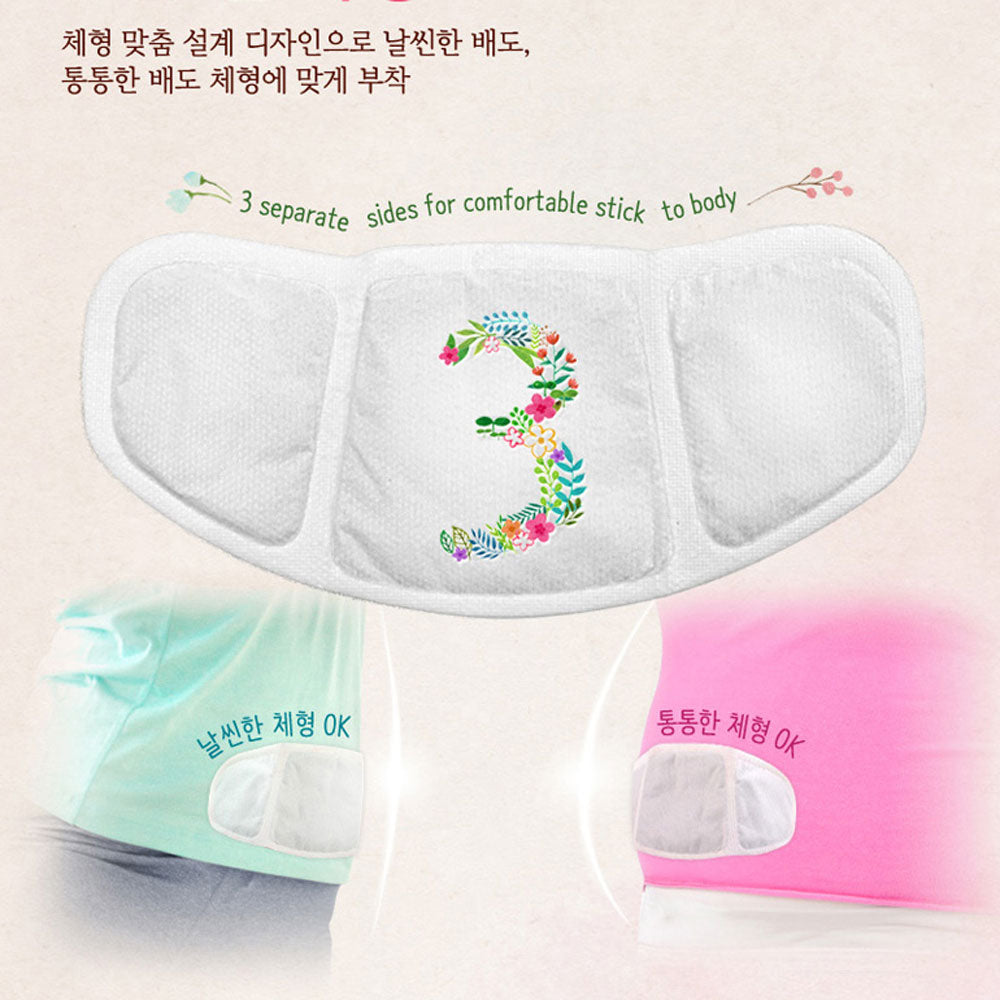 On Sale
Stick On Lavender Thermo Patch: Thermo Healing for Cramps
The Healing Thermo Patch is a disposable stick on pad that warms up to 140 degrees Fahrenheit (
60°C)
. The stick on patch helps with relieving tension and alleviating stomach cramps. The Healing Thermo Patch self heats and provides immediate relief from aches and pains. Lavender Therapy helps relax and comfort the body.
Lavender and Artemisia princeps (ssuk) helps relax and relieve cramps
Reaches up to 140 degree Fahrenheit for up to 6-8 hours
Contains 3 patches per box
Made in Korea
How to Use: 
Apply the sticker to the front side of the undergarment and wear tight fitting pants to hold the pad in place. Remove the patch when the warmth wears off.

Cautions: 
Do not use directly on the skin
Remove the patch if you feel uncomfortably hot. 
Do not use while asleep