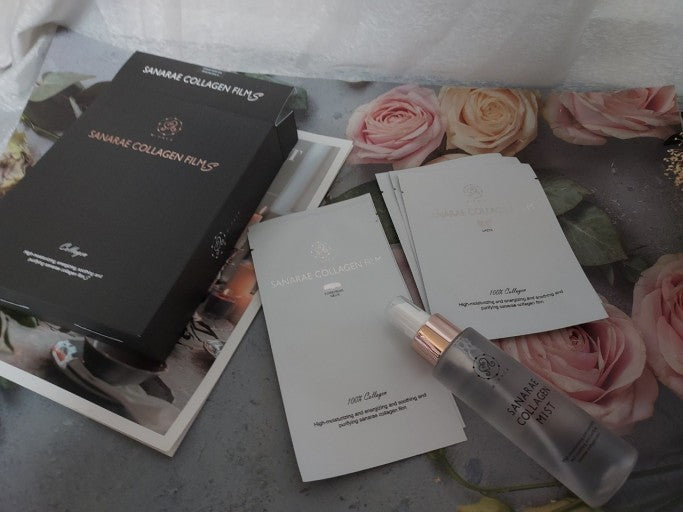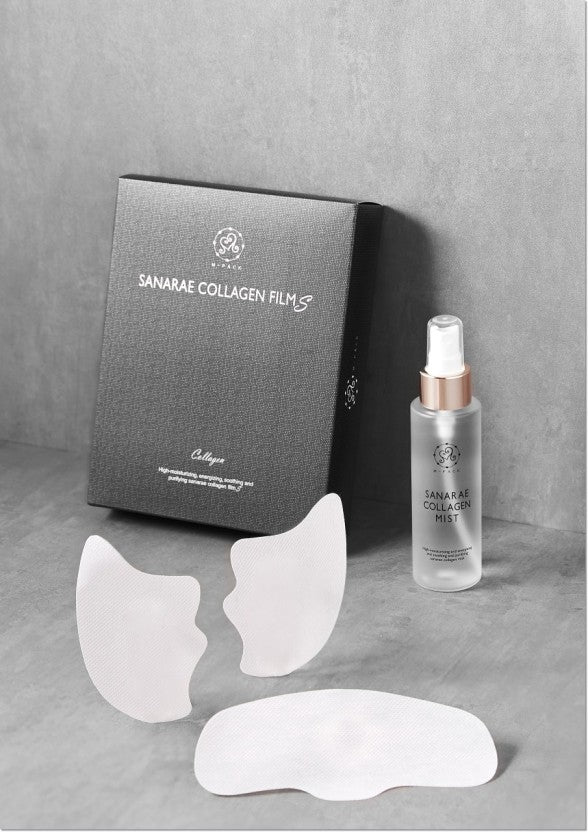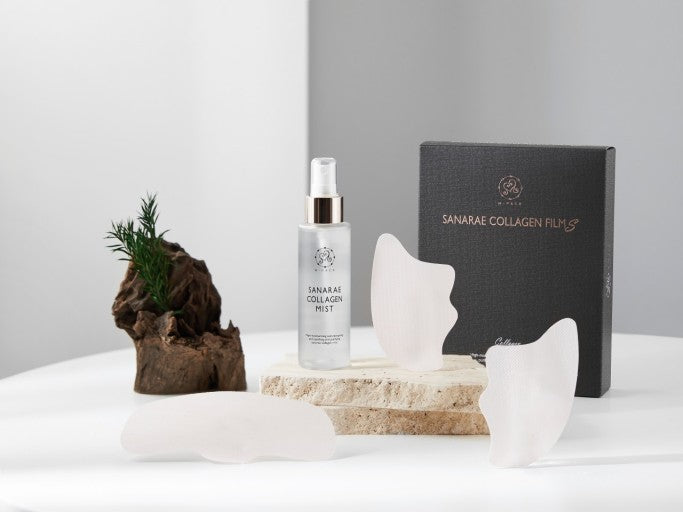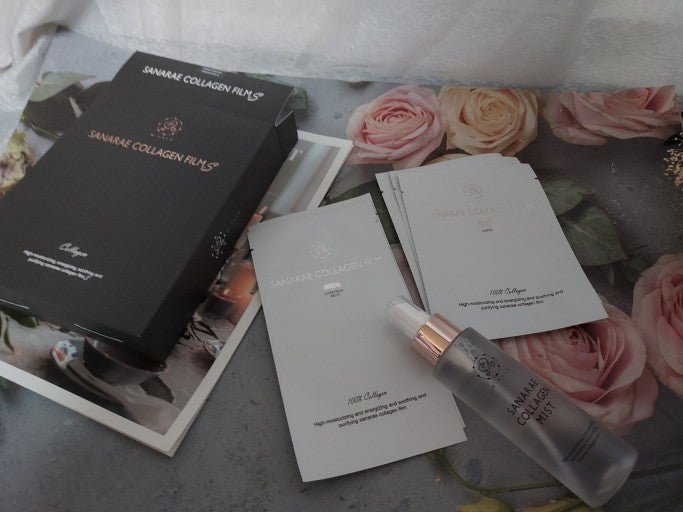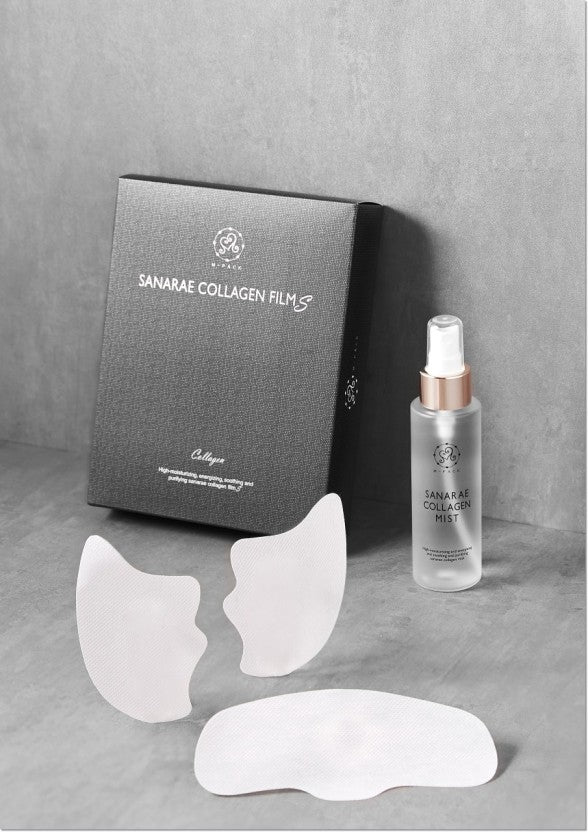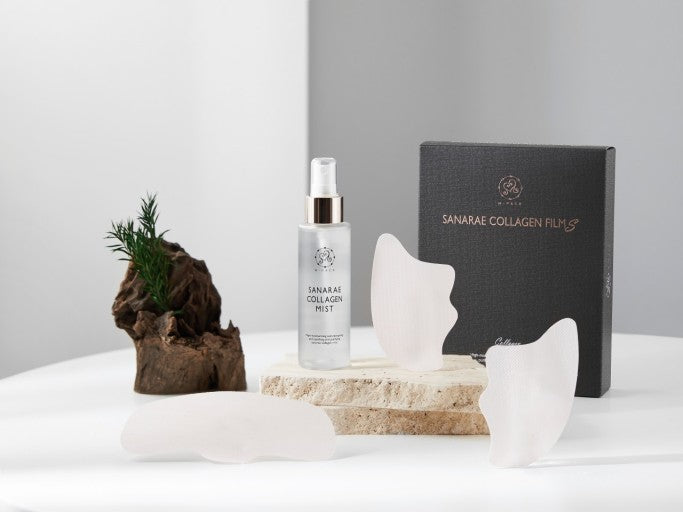 On Sale
SANARAE Collagen Film + Mist
No Water T1 Skin Booster Collagen Mask has 70% T1 collagen selected by skin experts, and makes the skin glow from the inside. There no water in this product, instead filled with earth-derived ingredients and has an increased capacity. T1 Collagen is a product that contains pure type-1 collagen and provides a super-adhesive collagen film with high absorption. By applying a patented method, 100% of pure type-1 collagen is contained in a size of 300 daltons, which can be absorbed easier into the skin.
The collagen cream film pack creates a soft and silky film of collagen, as well as providing a refreshing and cool sensation.

EWG Green Grade 97.48 %

Helps anti-aging, wrinkle care, soothing, refining, nourishing - Hypoallergenic, cruelty-free, travel friendly

Key ingredients : T1 collagen 270 da 70%, niacinamide, soothing complex, lifting complex and antioxidant complex

Skin type : All skin types

50g / 1.76 fl oz.

Made in Korea.

Exp. 11/16/2025
How to Use :
1. After cleansing the face, use toner to smooth down the skin texture. 2. Apply an adequate amount to the skin trouble areas and wait for the active ingredients to be absorbed. 3. Peel off the film once it dries clear (Usually 20-30 mins to take). 4. Lightly pat the remaining contents on the face to absorb them. *Do not wash away remaining essence. *Use 2-3 times a week, or every day. *Use alone without any other basic skincare. *The collagen film is easily removable, so be sure to remove it without washing your face.