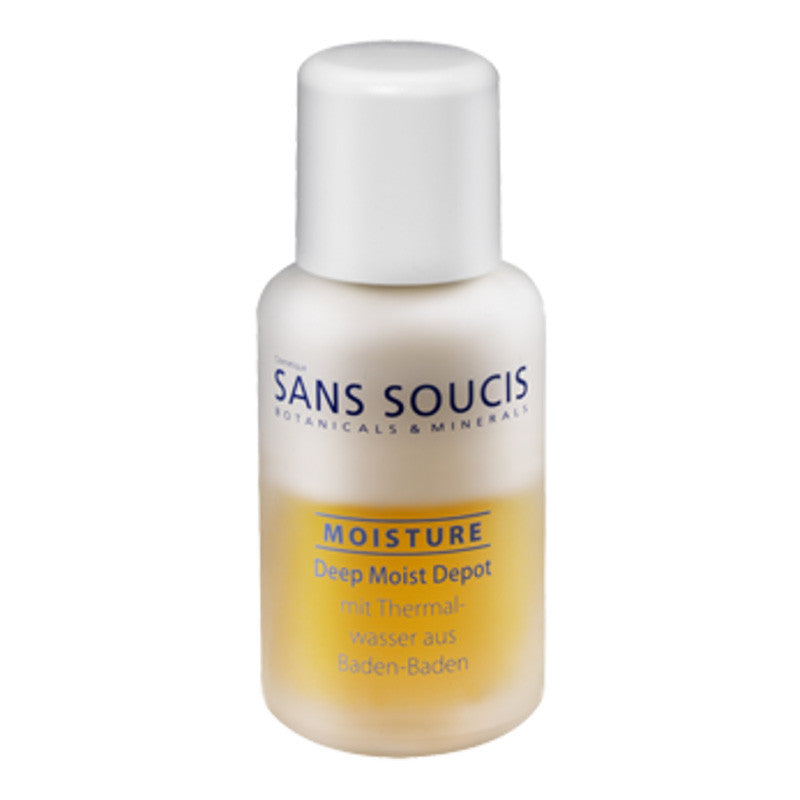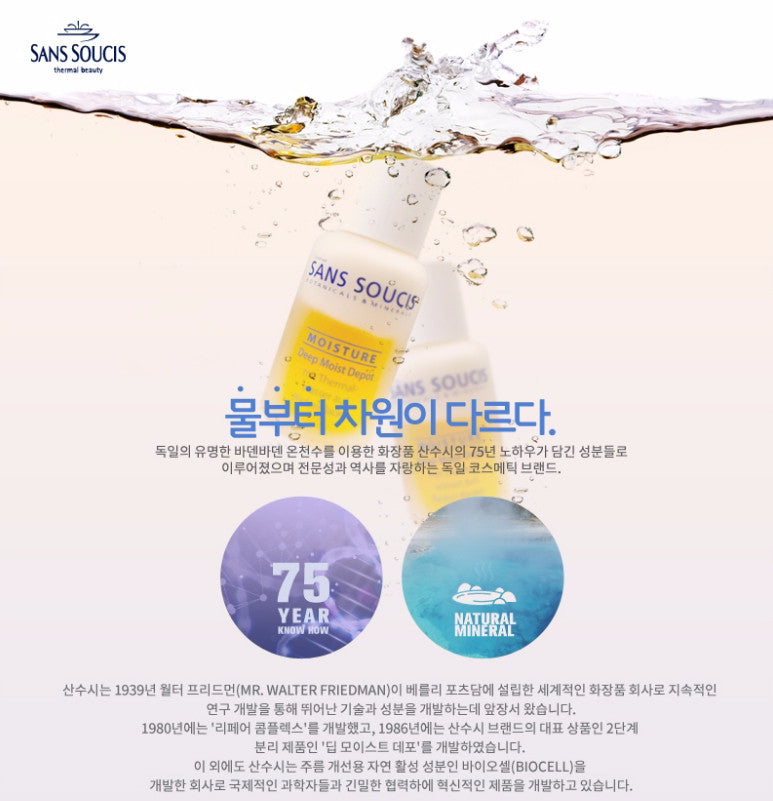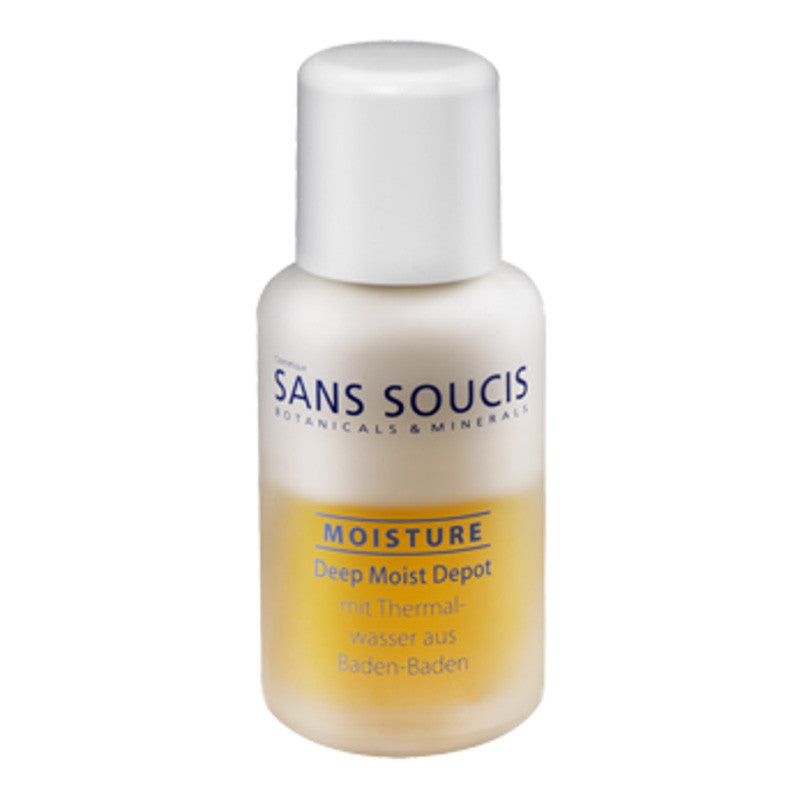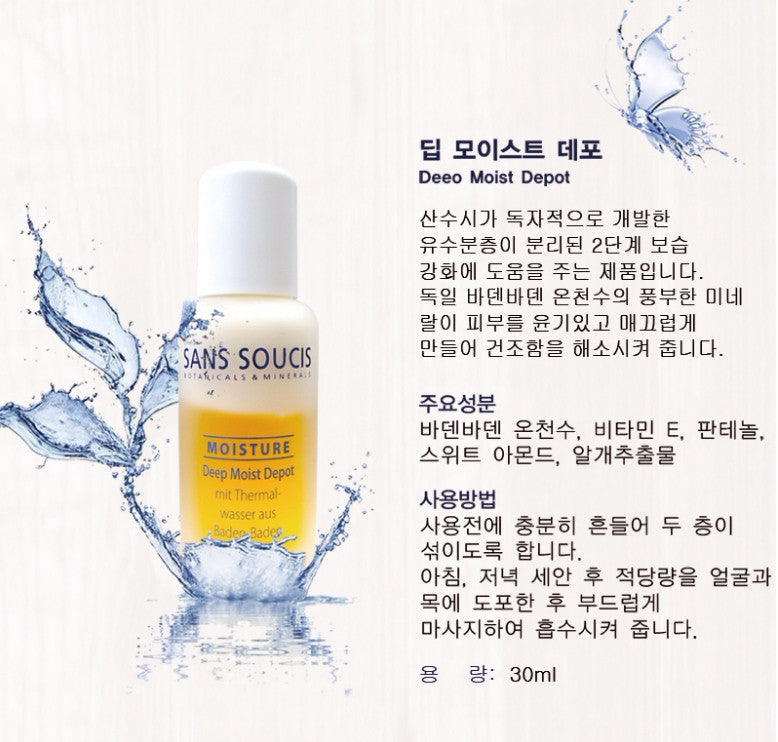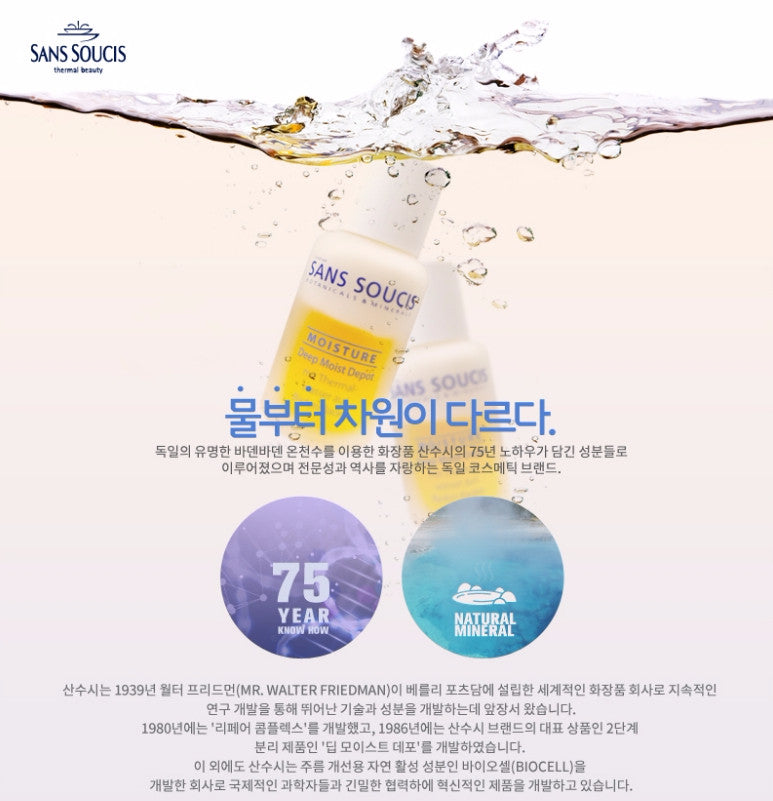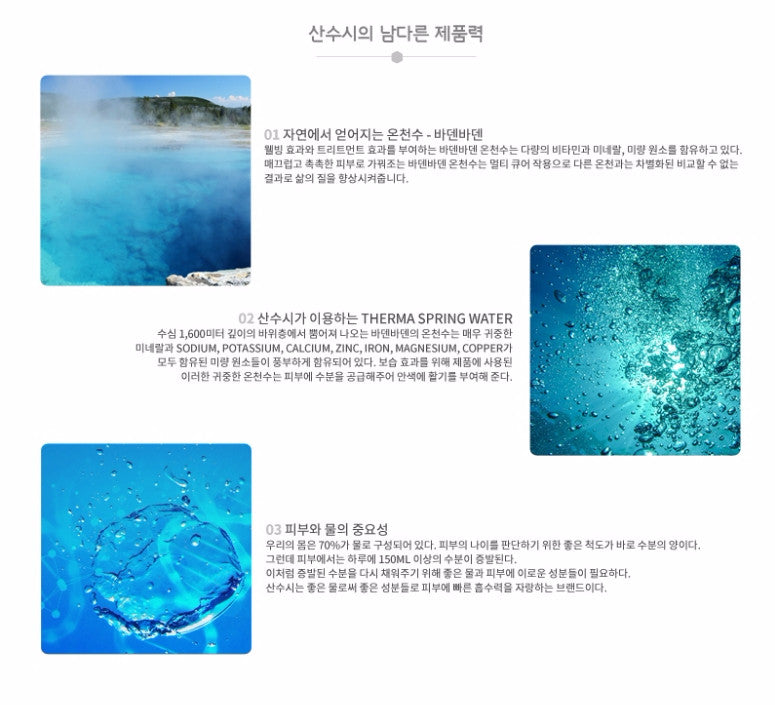 On Sale
SANS SOUCIS Deep Moist Depot (데포세럼)
MARINE CELLULAR MOISTURE COMPLEX!
Deep Moist Depot is a patented 2-phase moisture concentrate whose moisturizing effects have been scientifically documented.
Developed by the Sans Soucis research team, Deep Moist Depot's unique formula allows mineral-rich algae extract and hyaluronic acid to penetrate rapidly into the skin without any added binding agents. Then, Vitamin E protects the skin against free radicals and enhances its ability to store moisture, while an organic silicon compound firms facial contours. Thermal spring water from Baden-Baden and pure avocado oil leave your skin naturally revitalized, soft, and supple. Deep Moist Depot provides your skin with moisture and care in their purest state. It was designed for women from age 25 and up who want intensive moisture and special skin care every day.
The ScientificTest Results: In laboratory tests, increased skin moisture was still measurable more then 12 hours after application. Deep Moist Depot contains no ingredients of animal origin.
Available in two sizes : 30ml (1.01 fl oz) or 50ml (1.7 fl oz.)
Made in Germany.
How To Use : Shake well before use to blend the two phases in the bottle. Apply a thin and even coat to cleansed skin, taking special care to treat dry spots, neck and décolleté. For oil-deficient skin, the customary day or night cream may be applied afterwards.
Key Ingredients : Avacado oil, Vitamin E, Algae extract