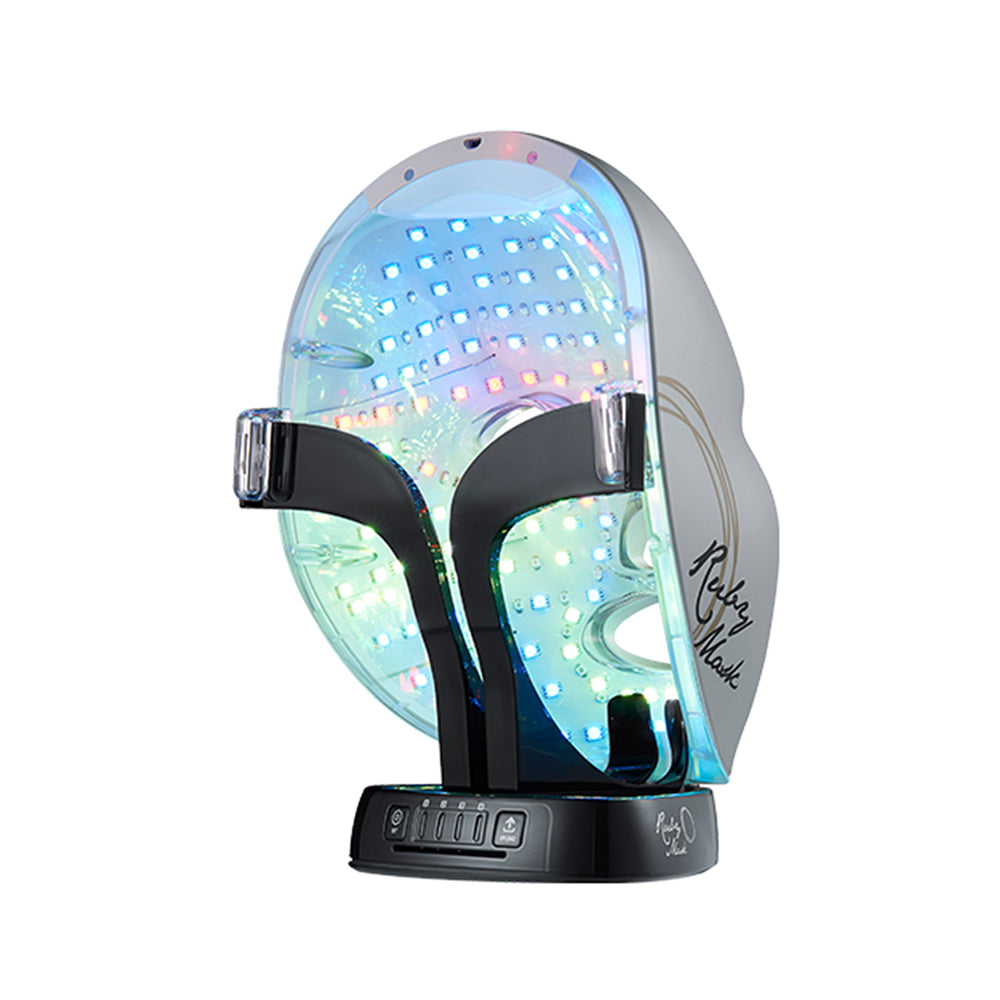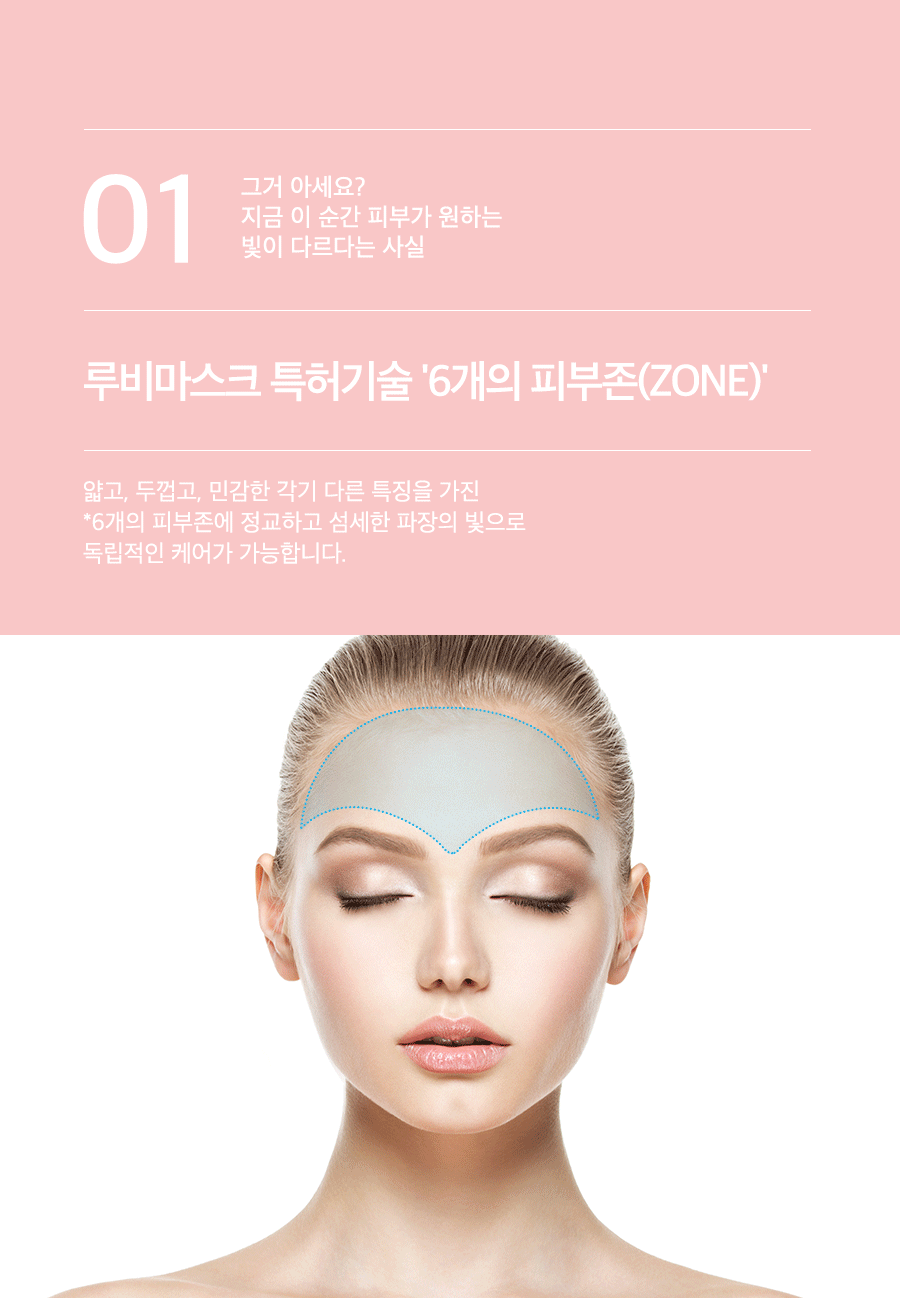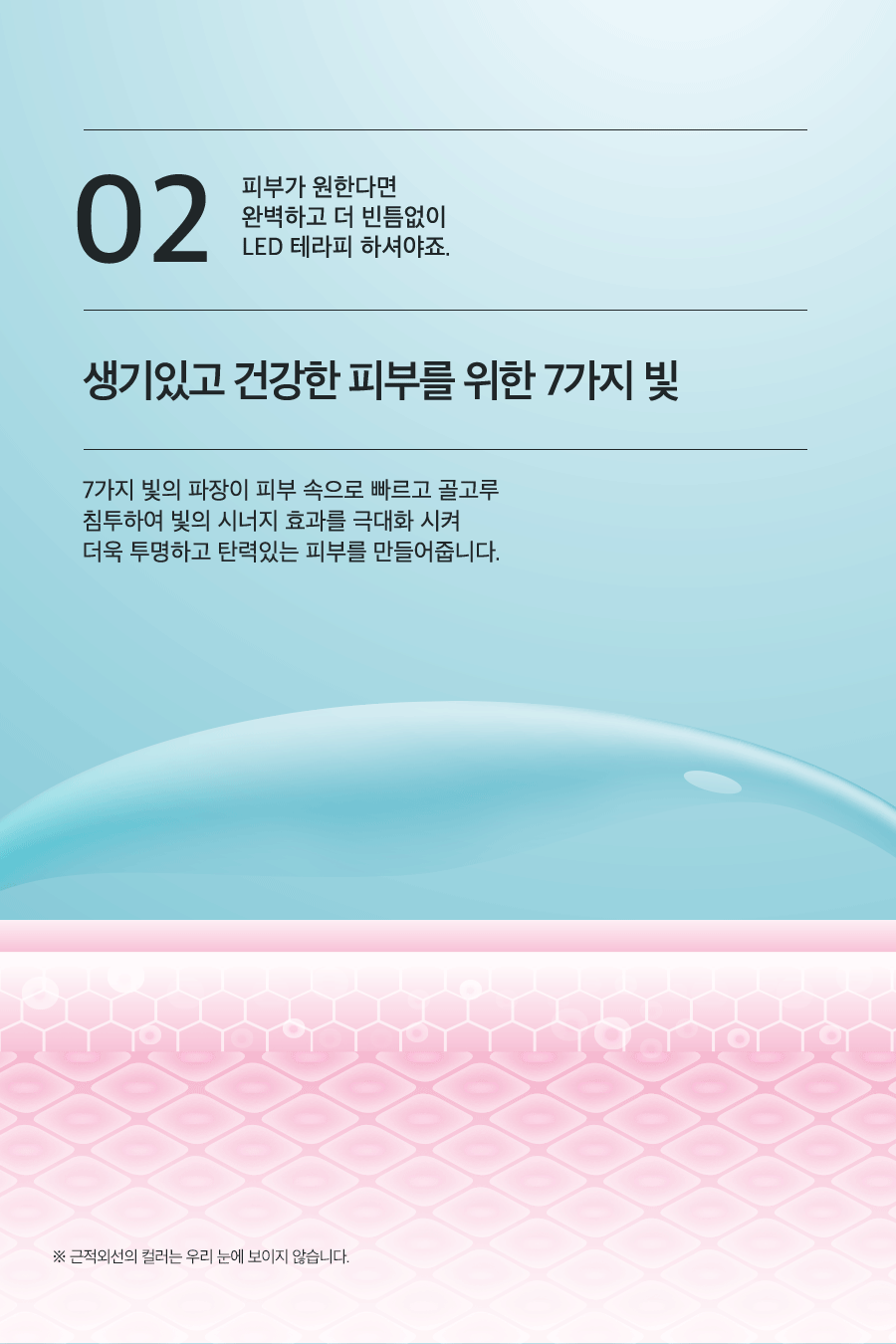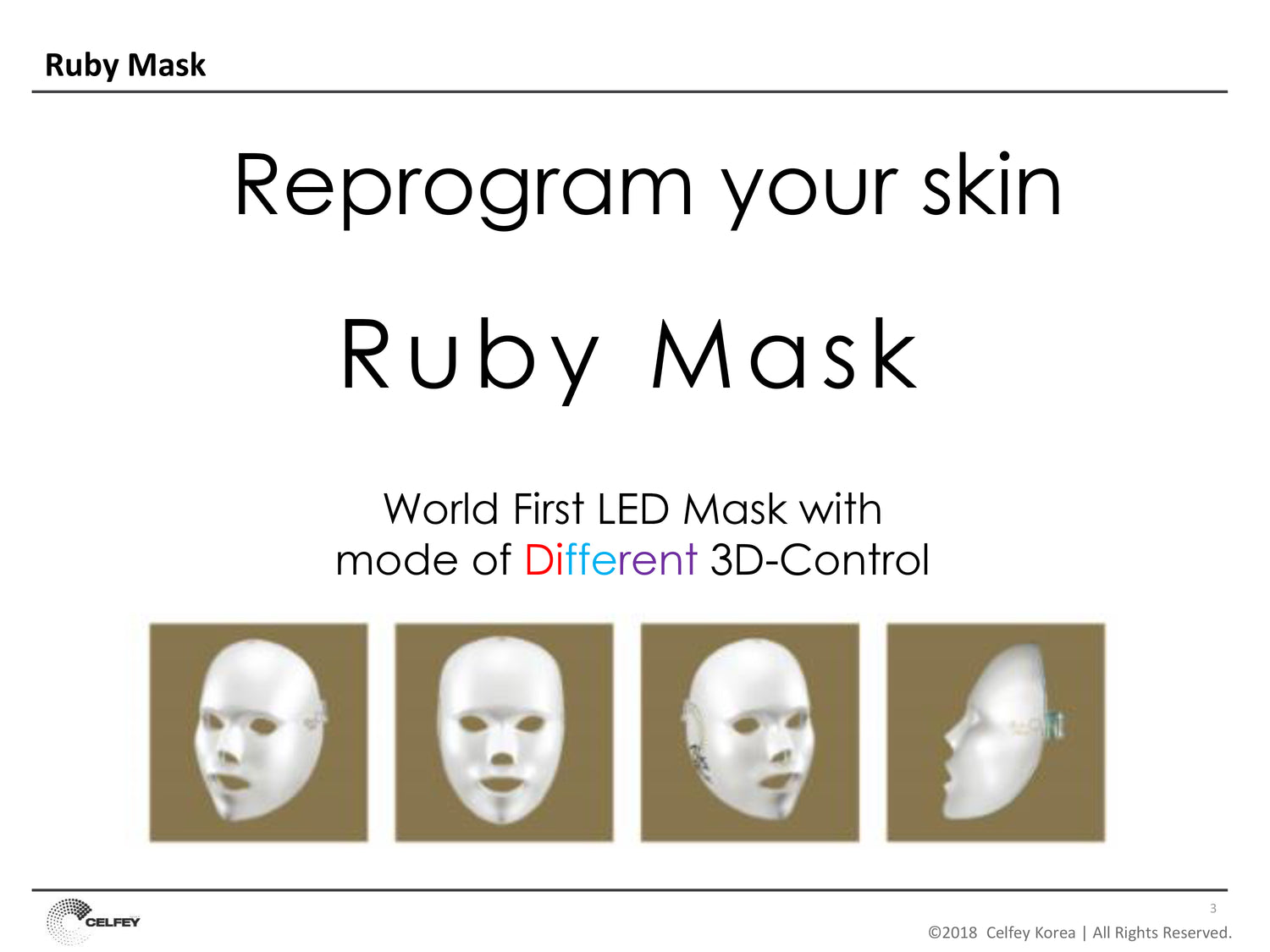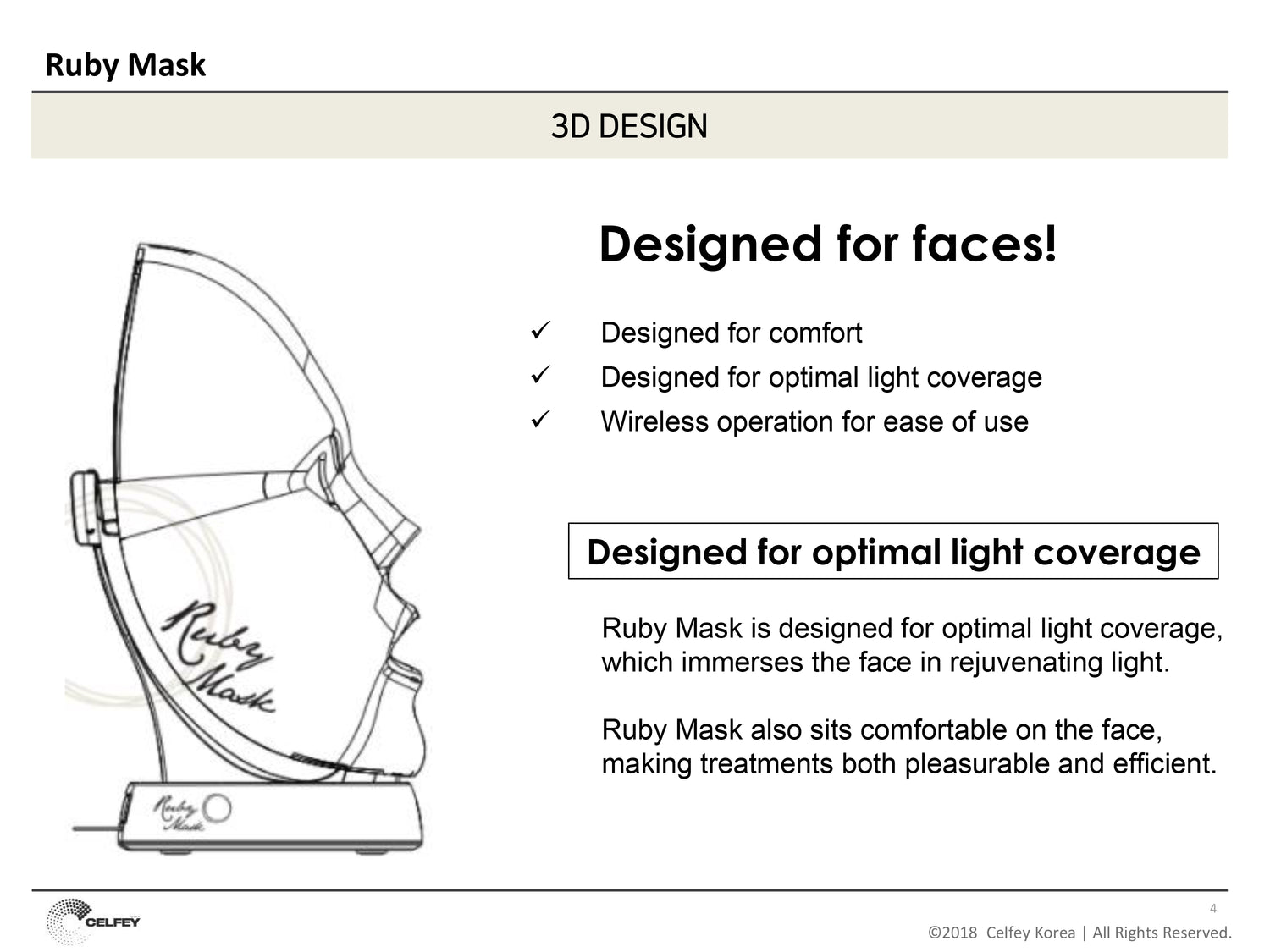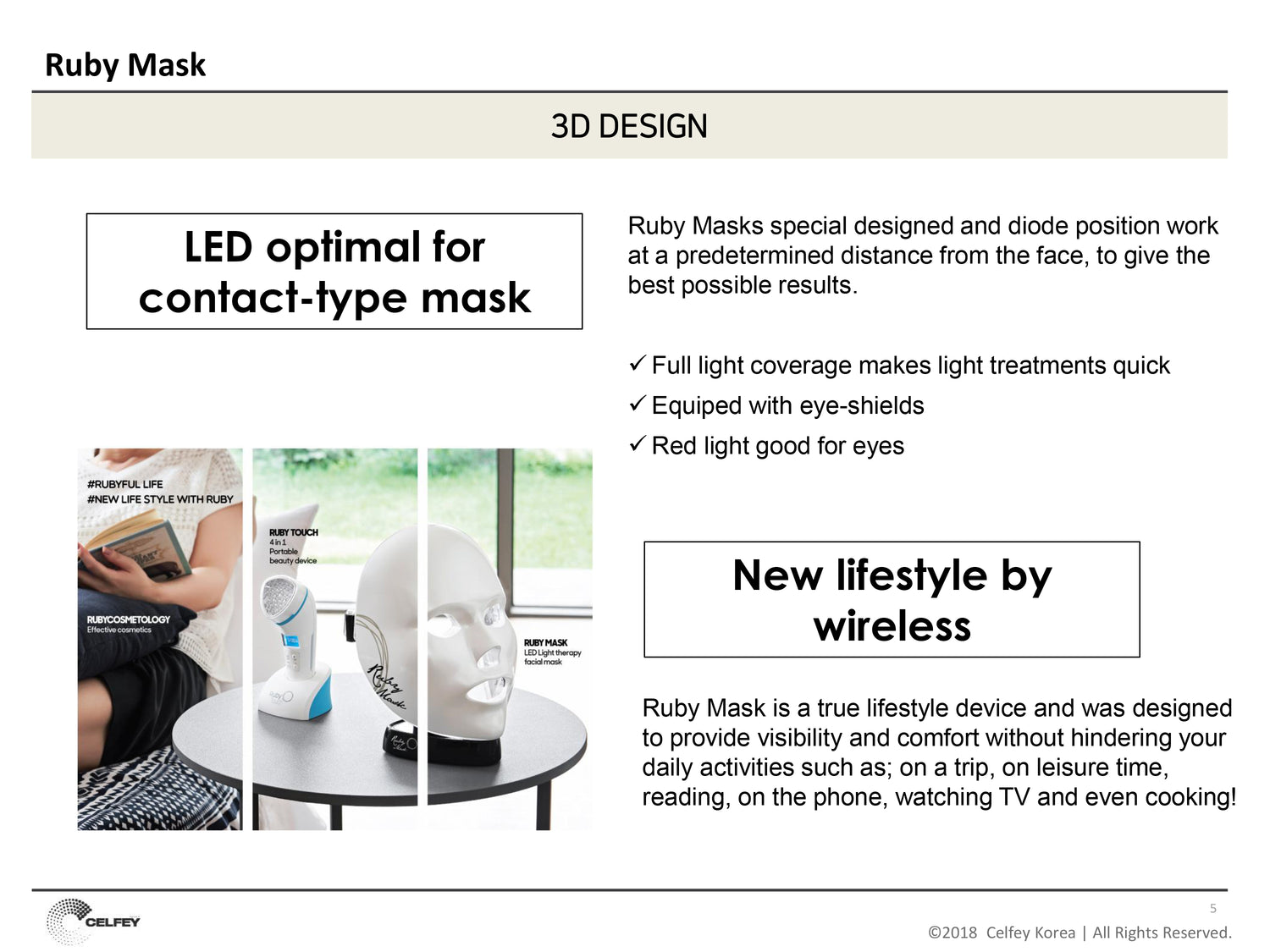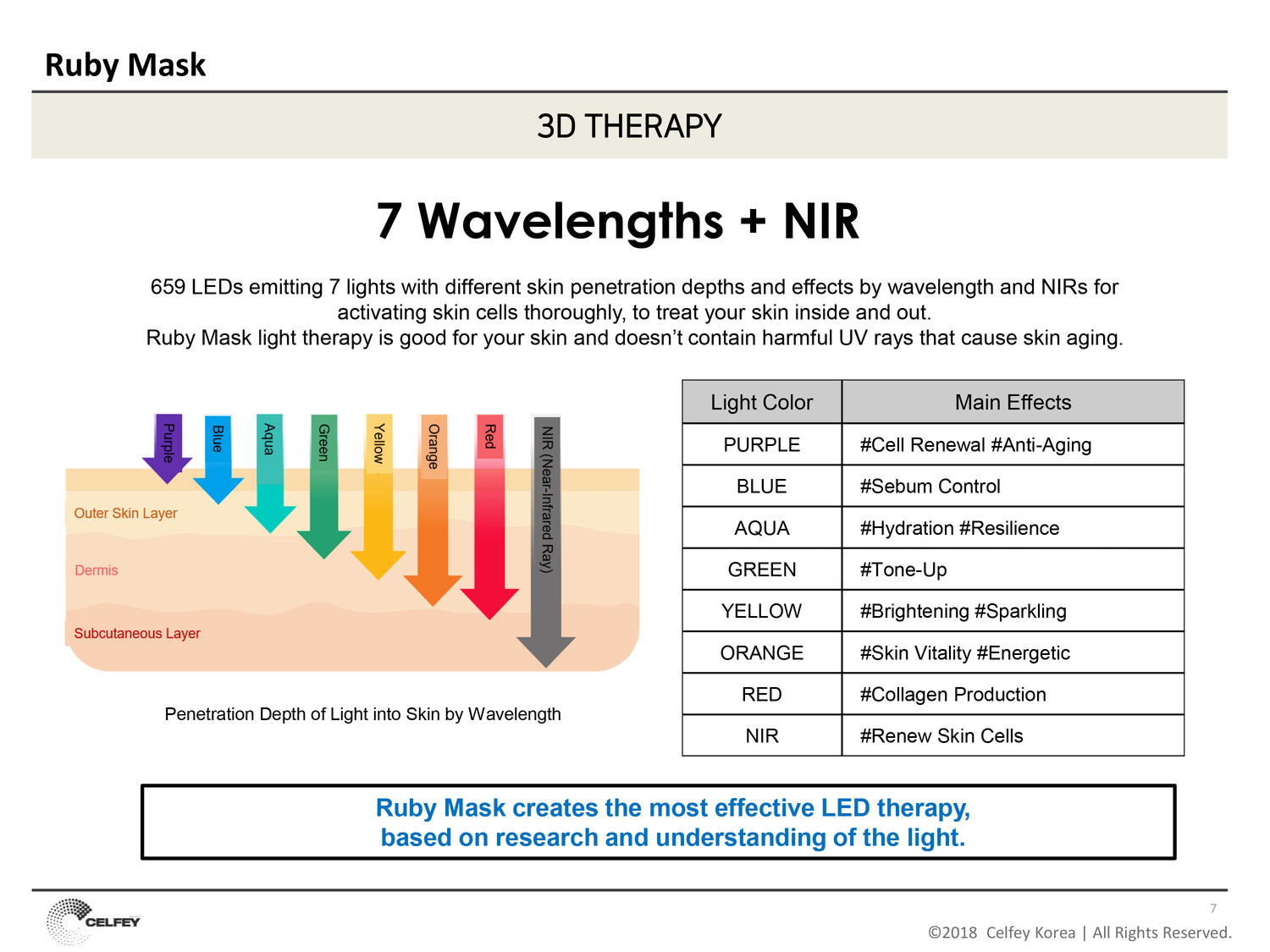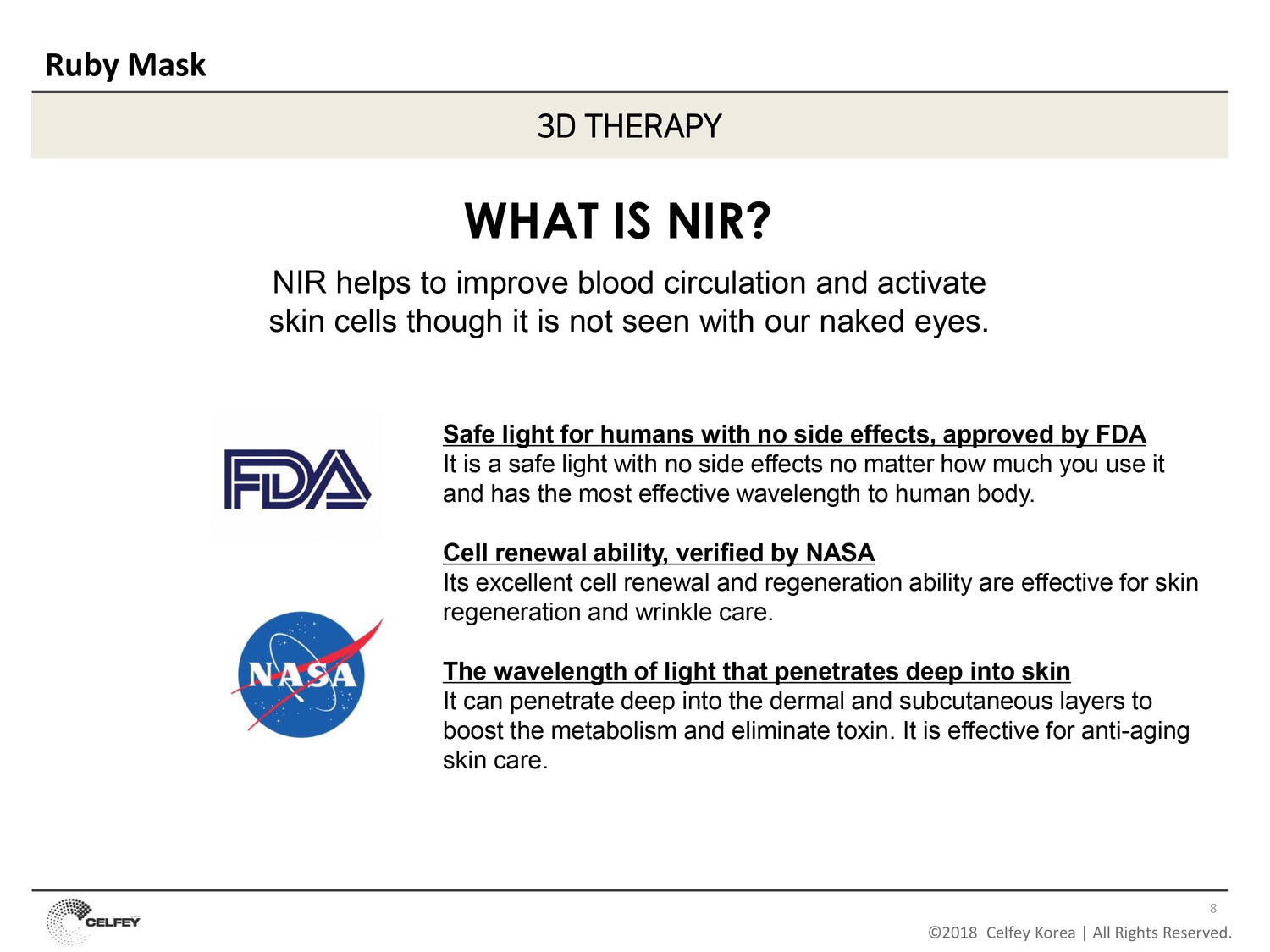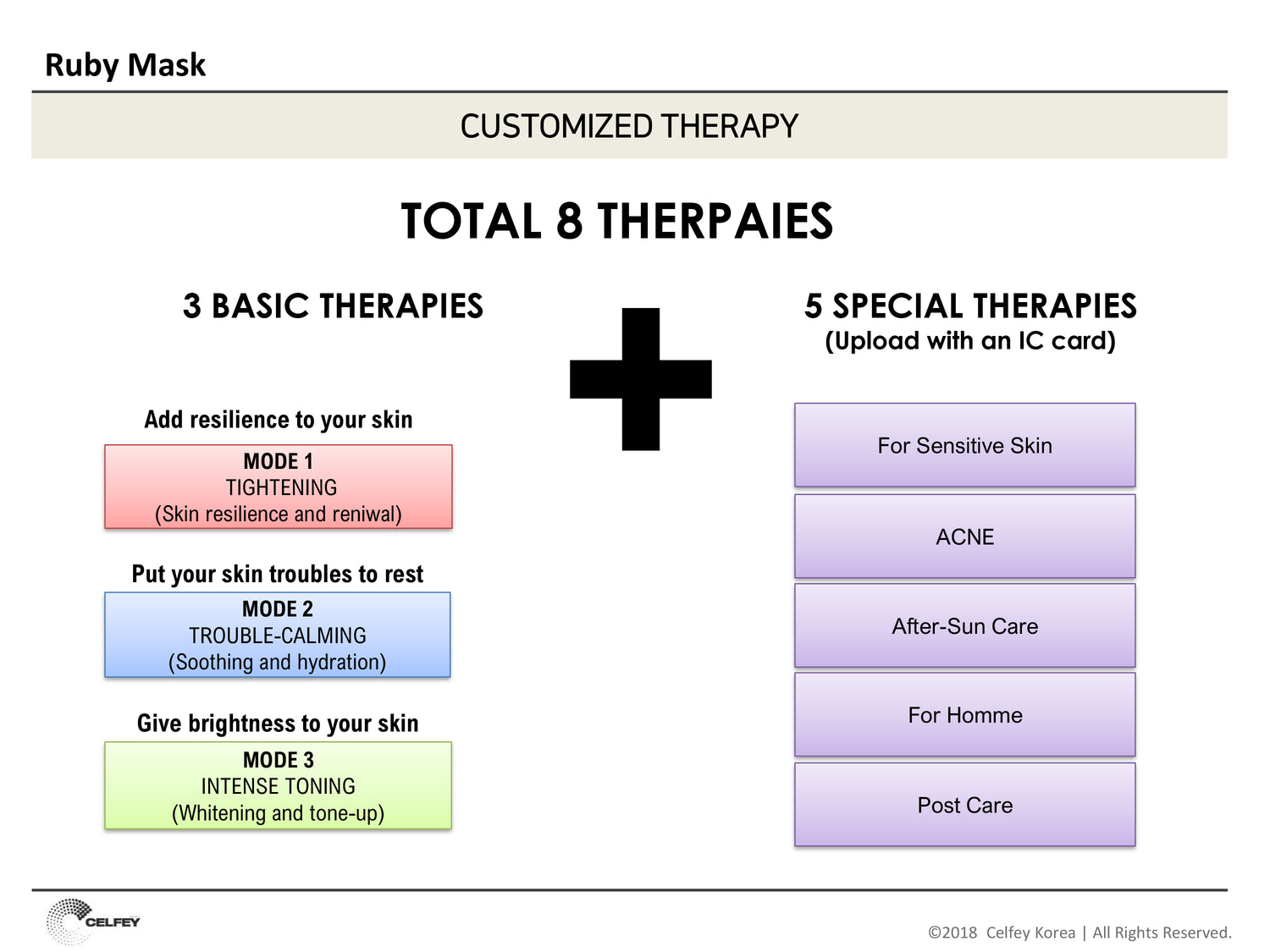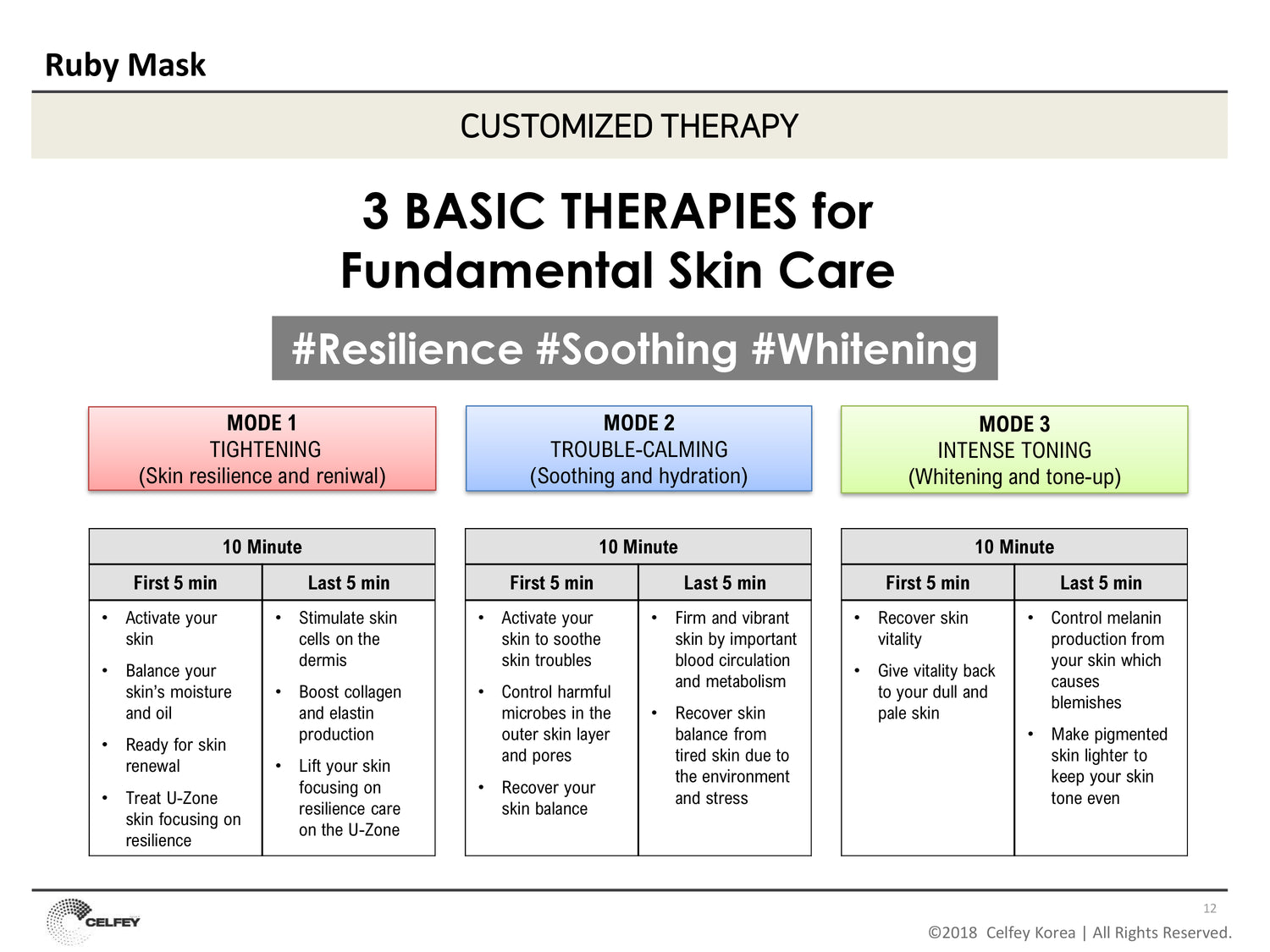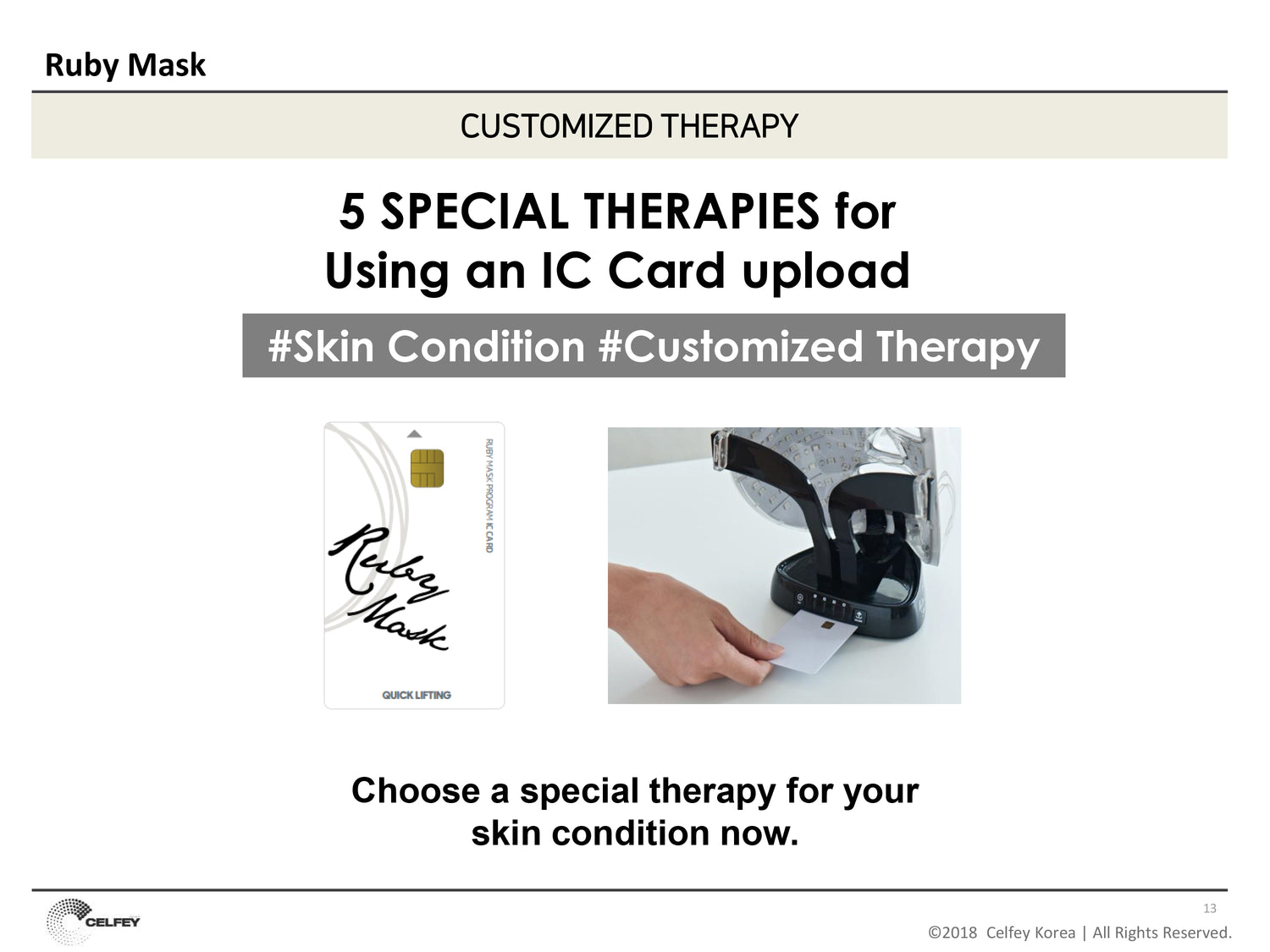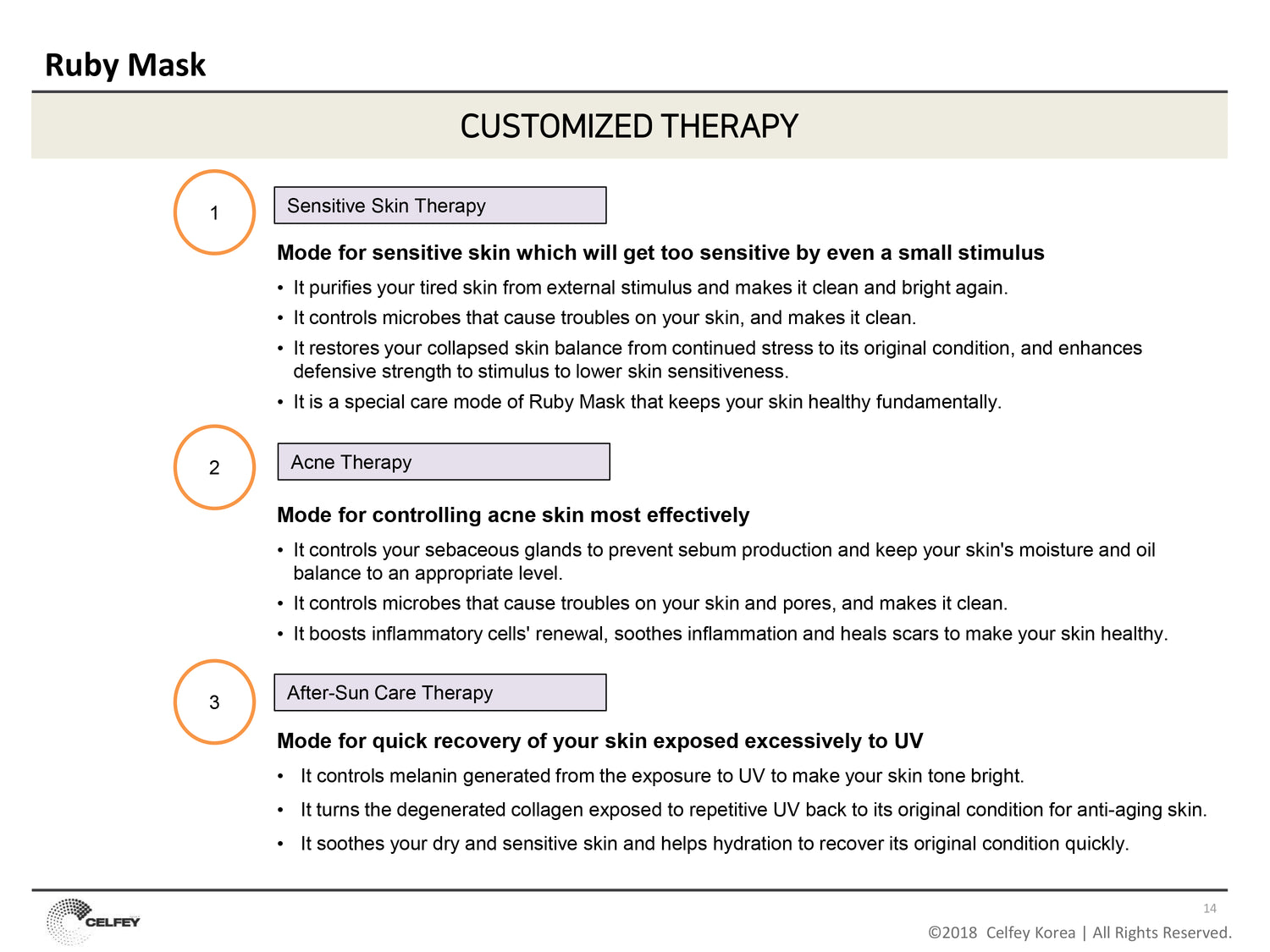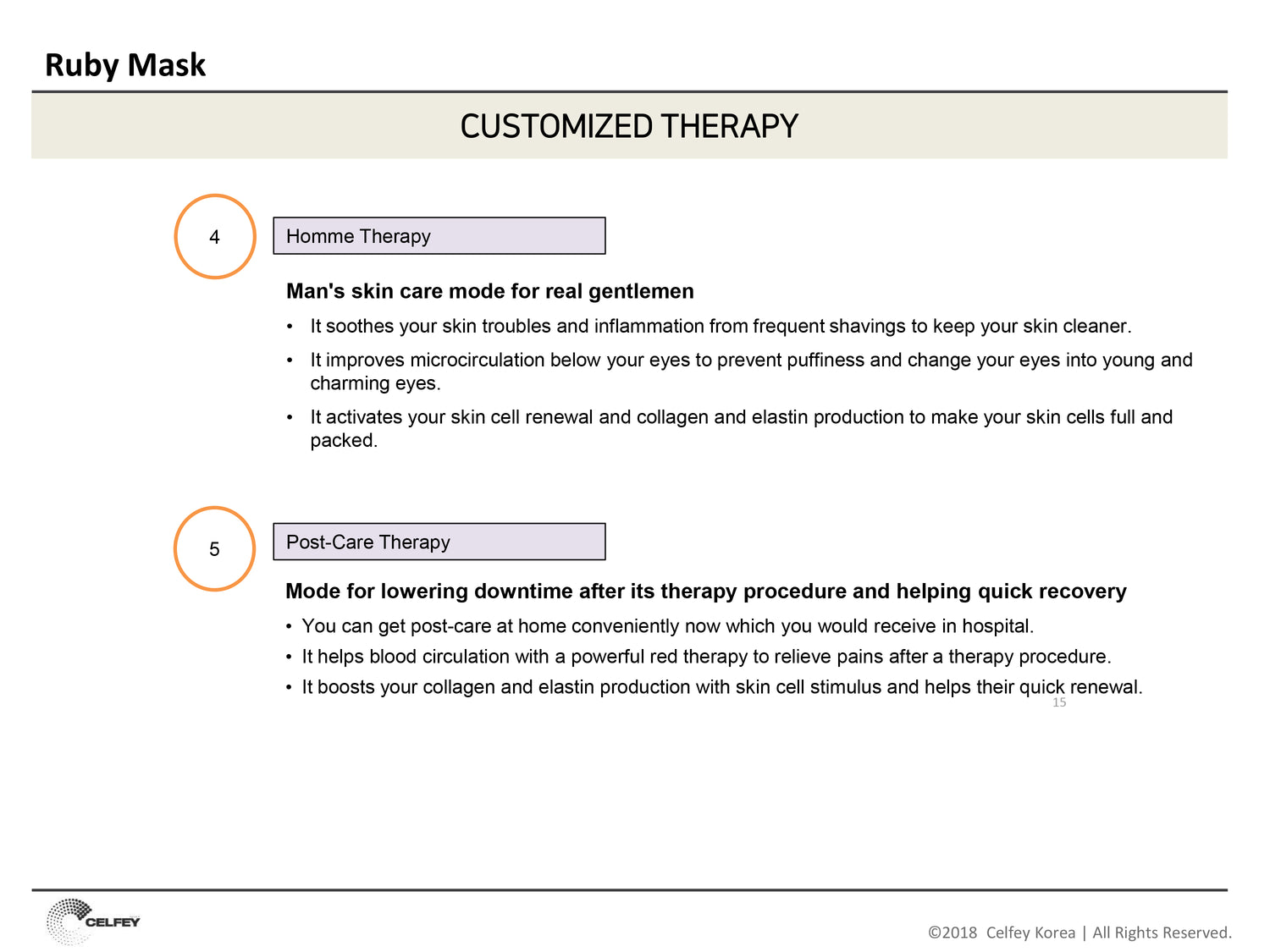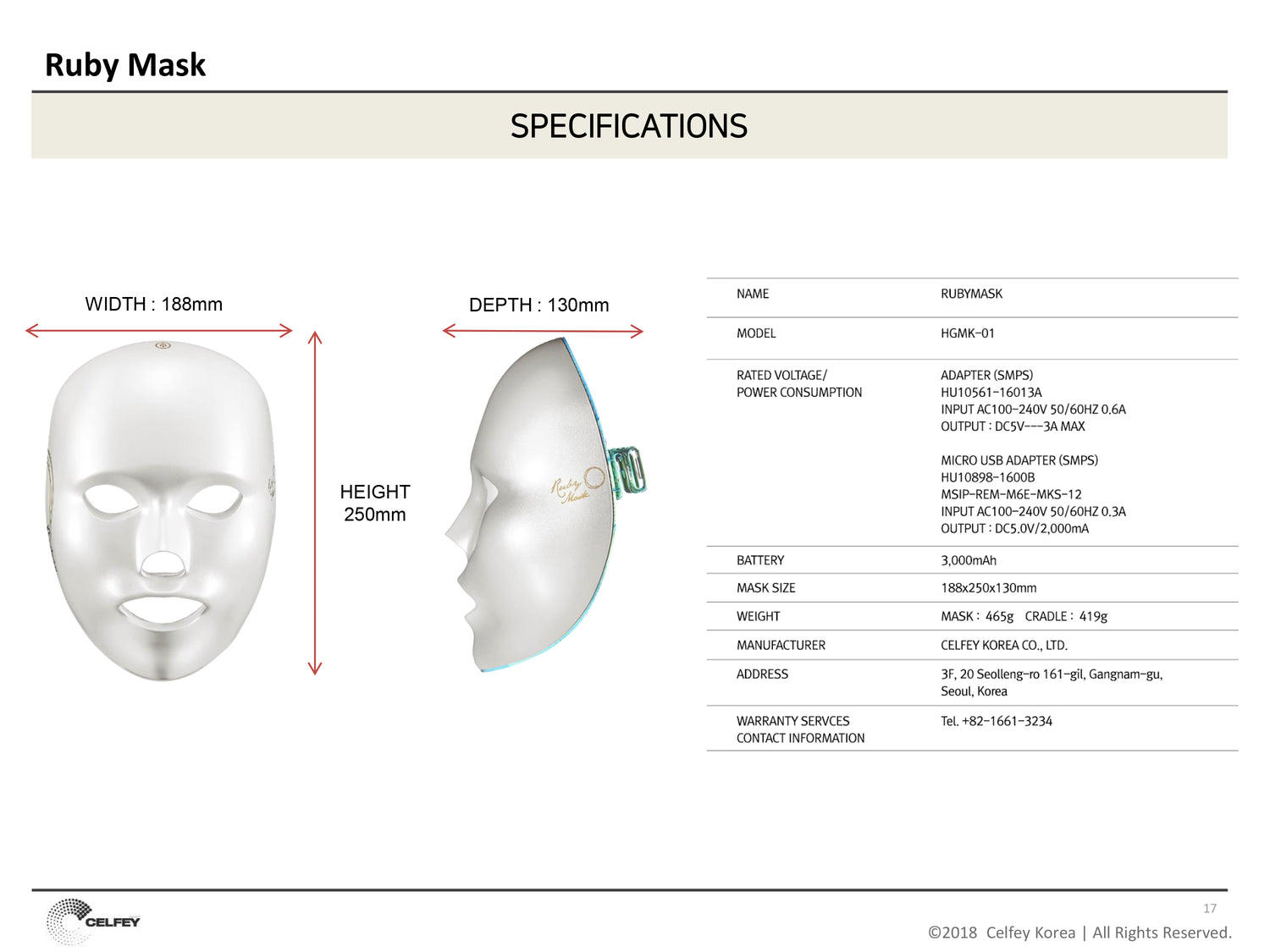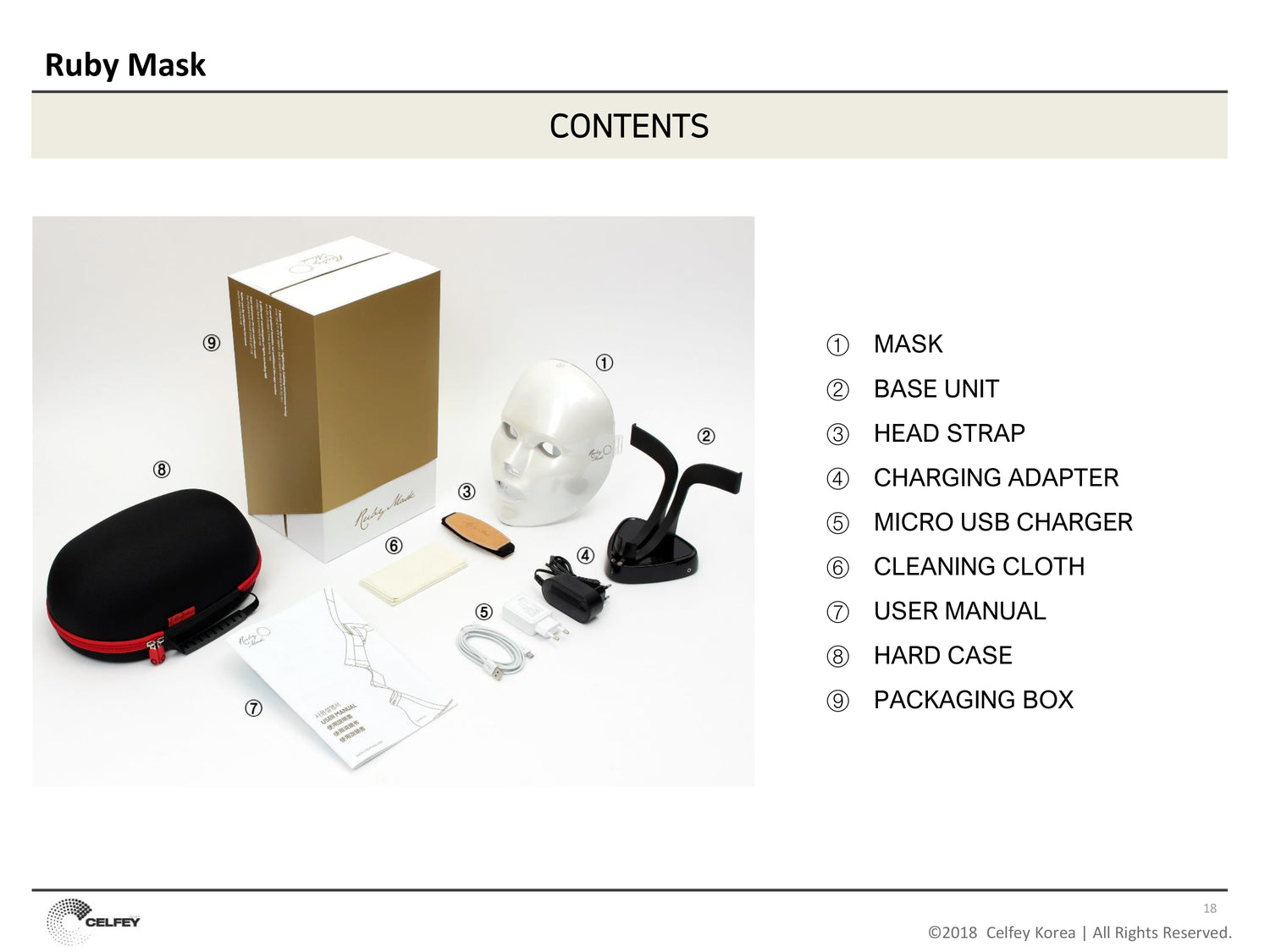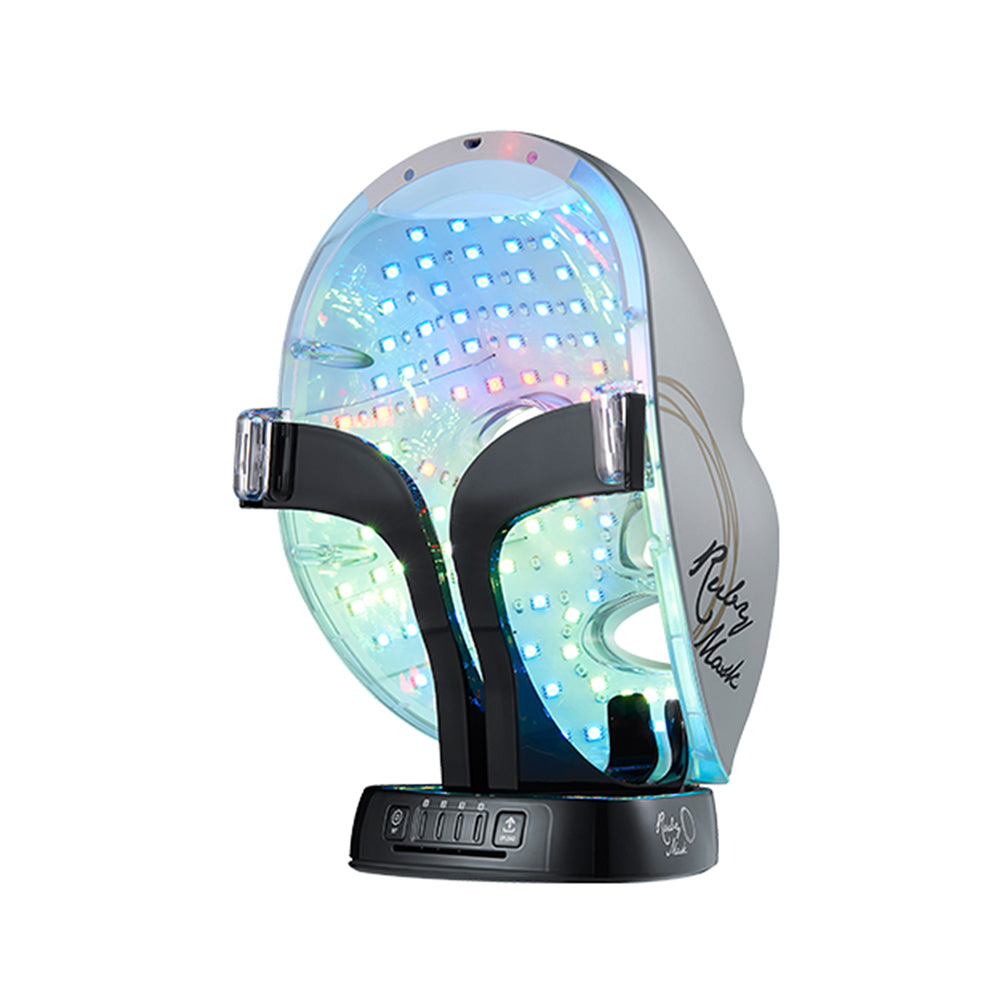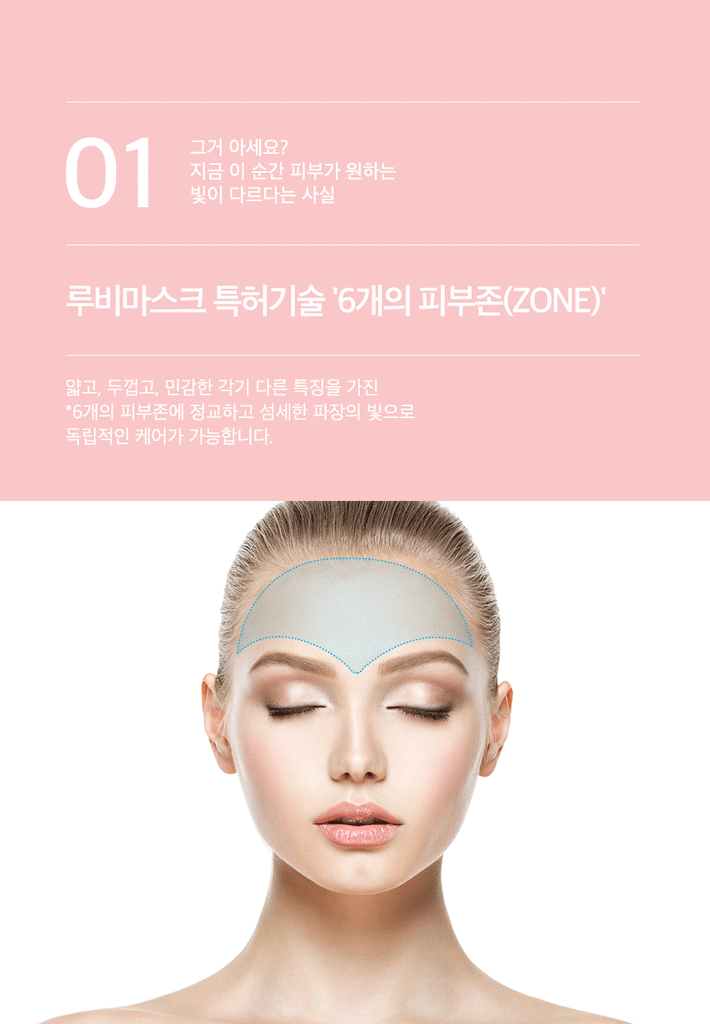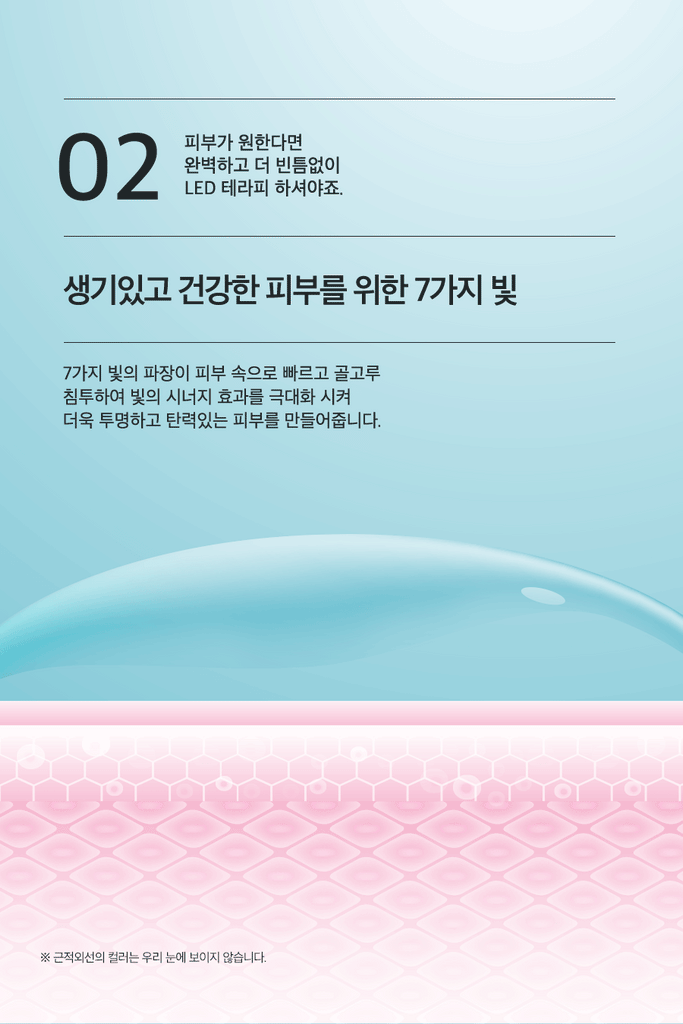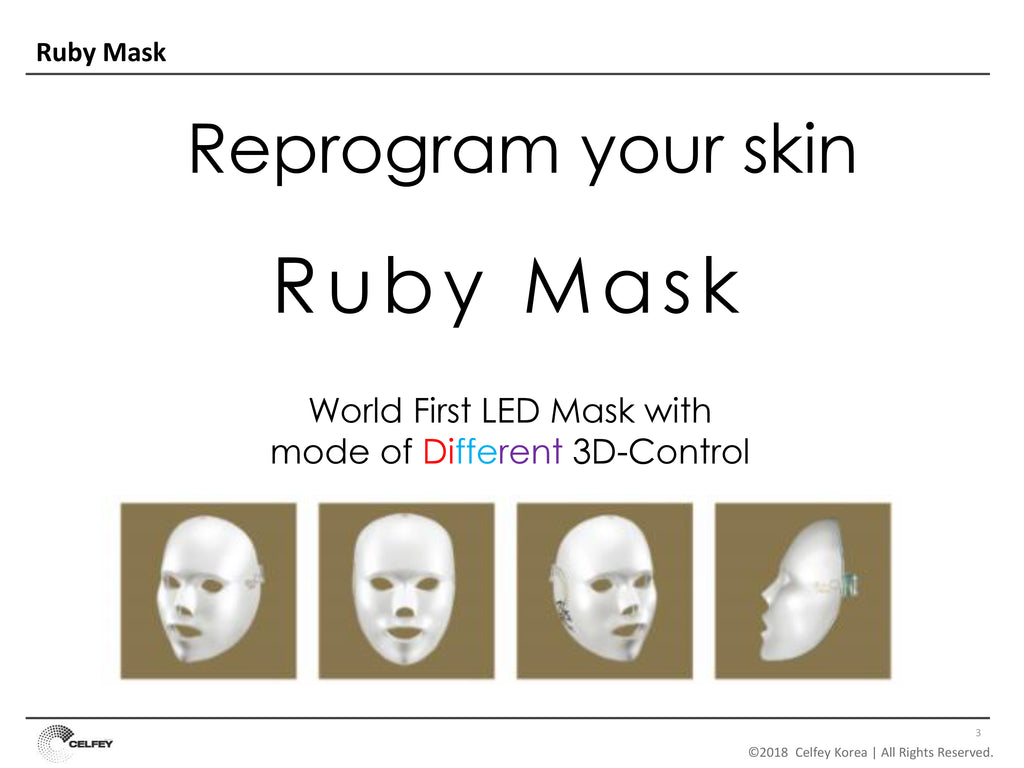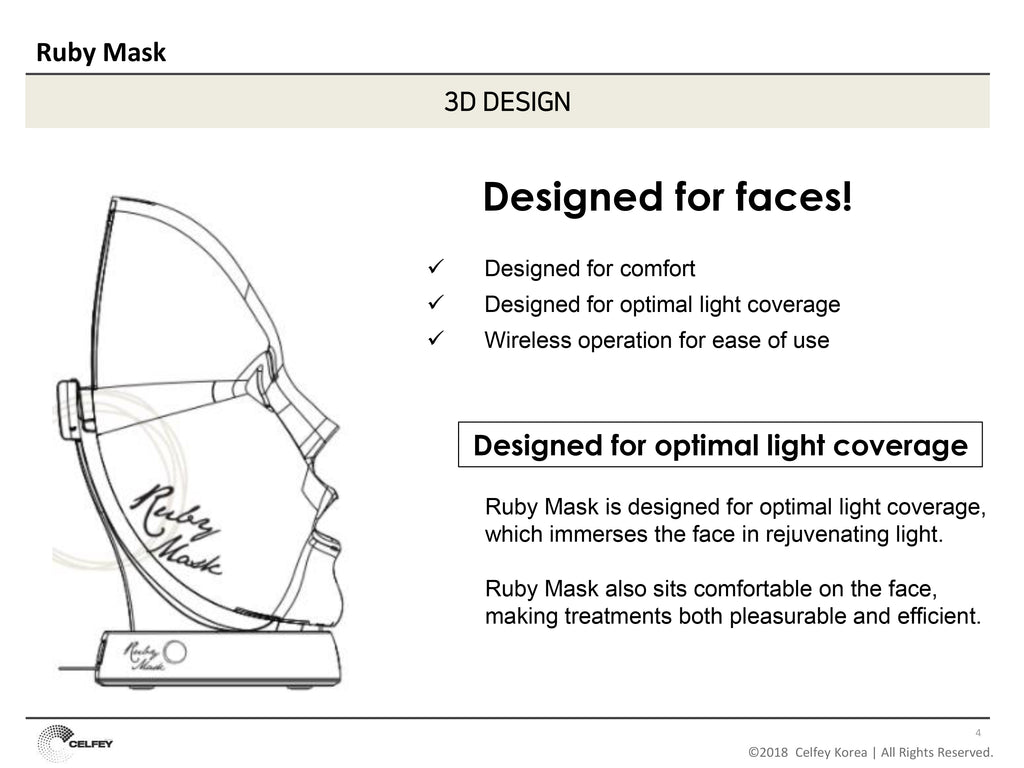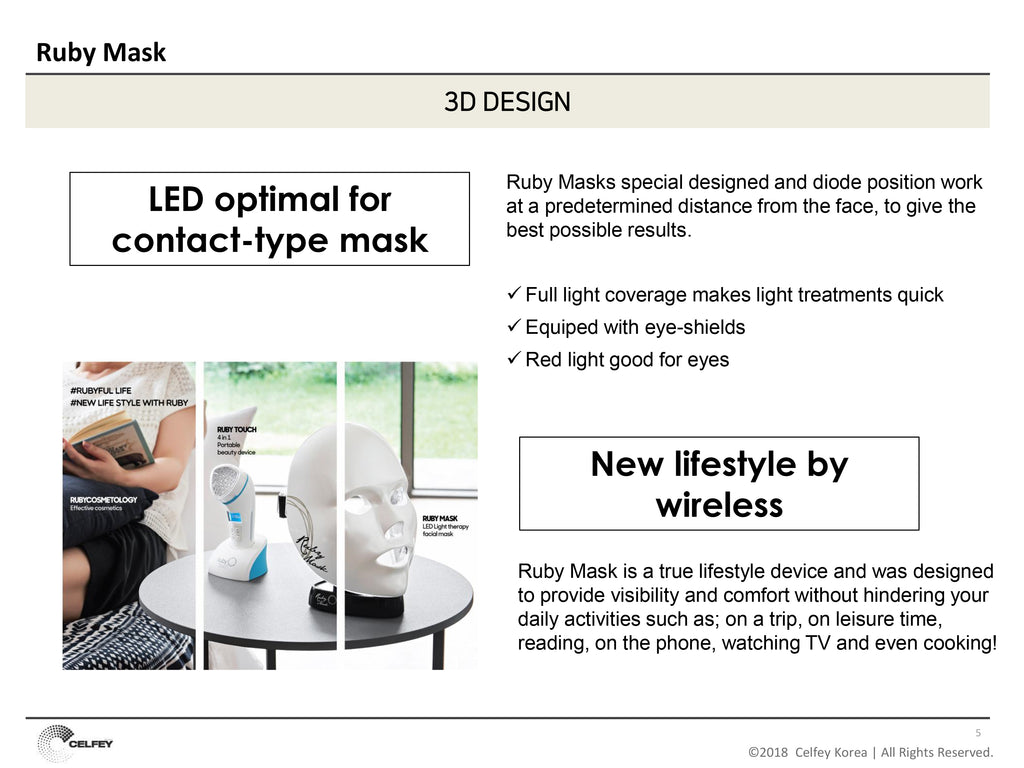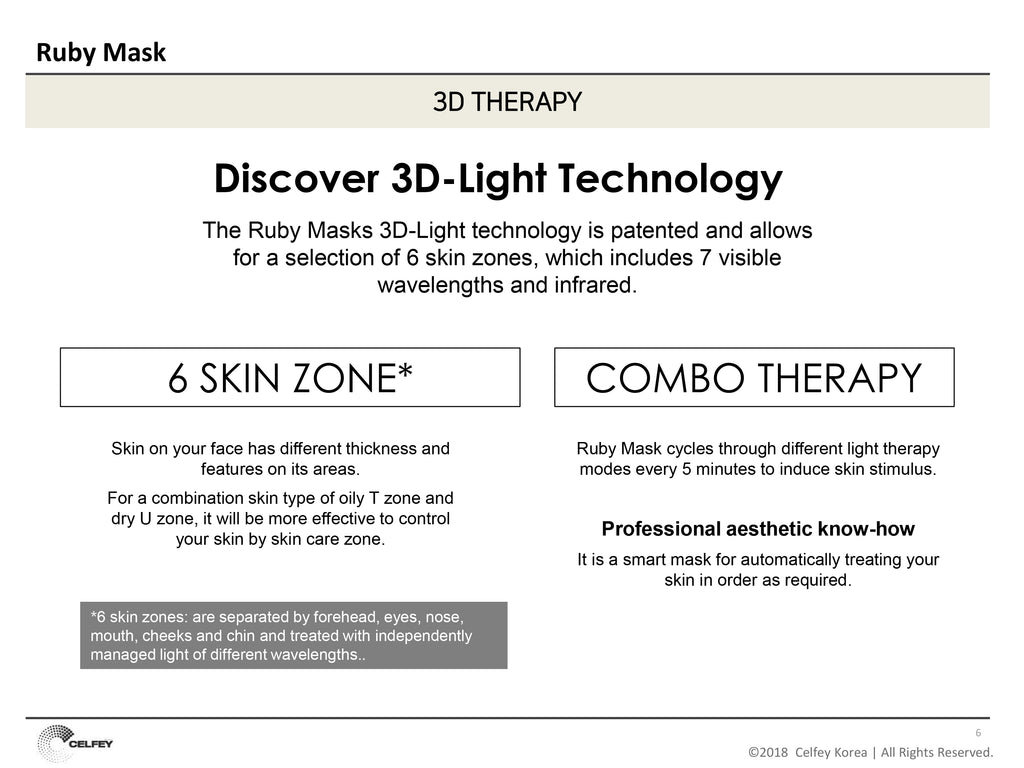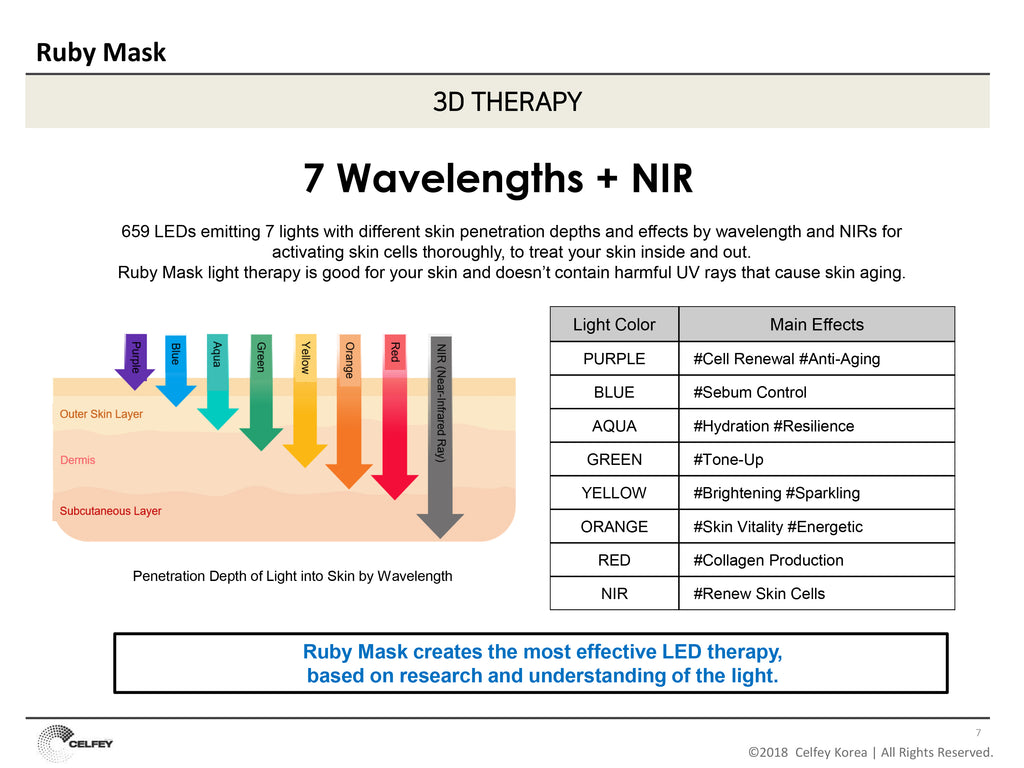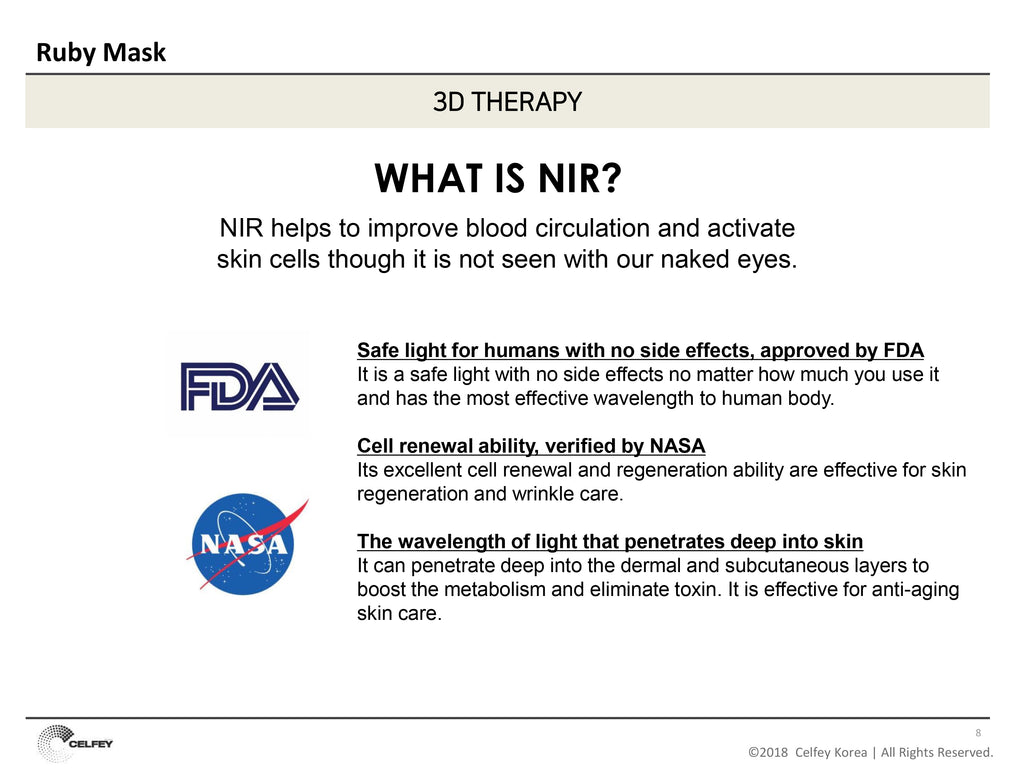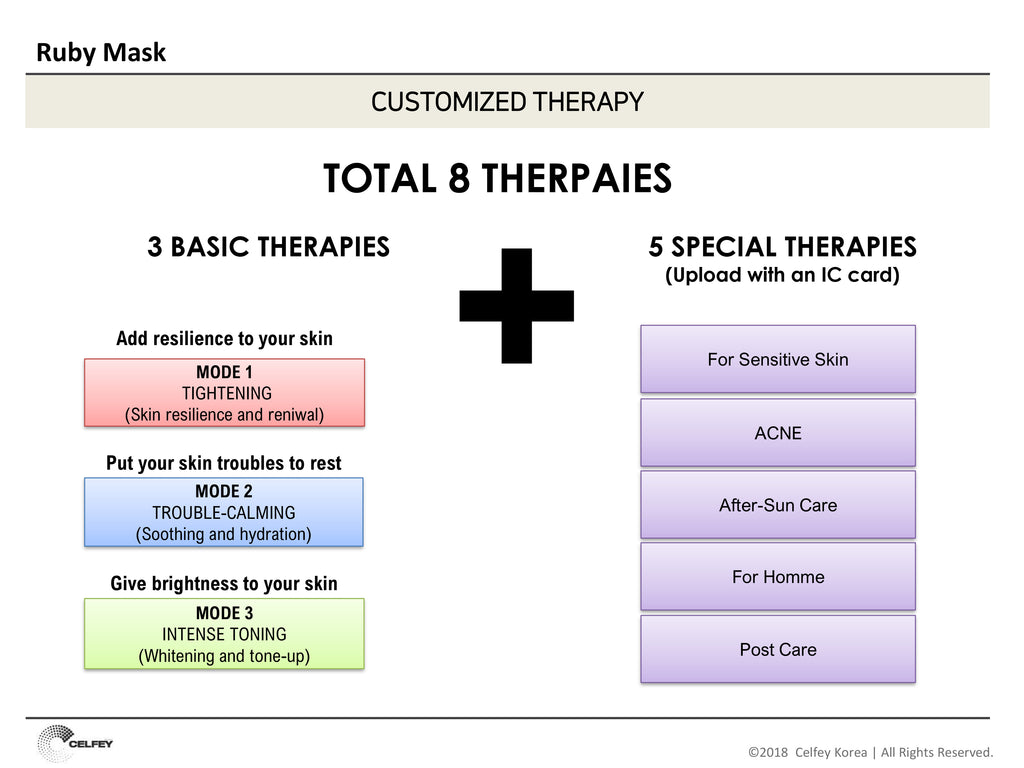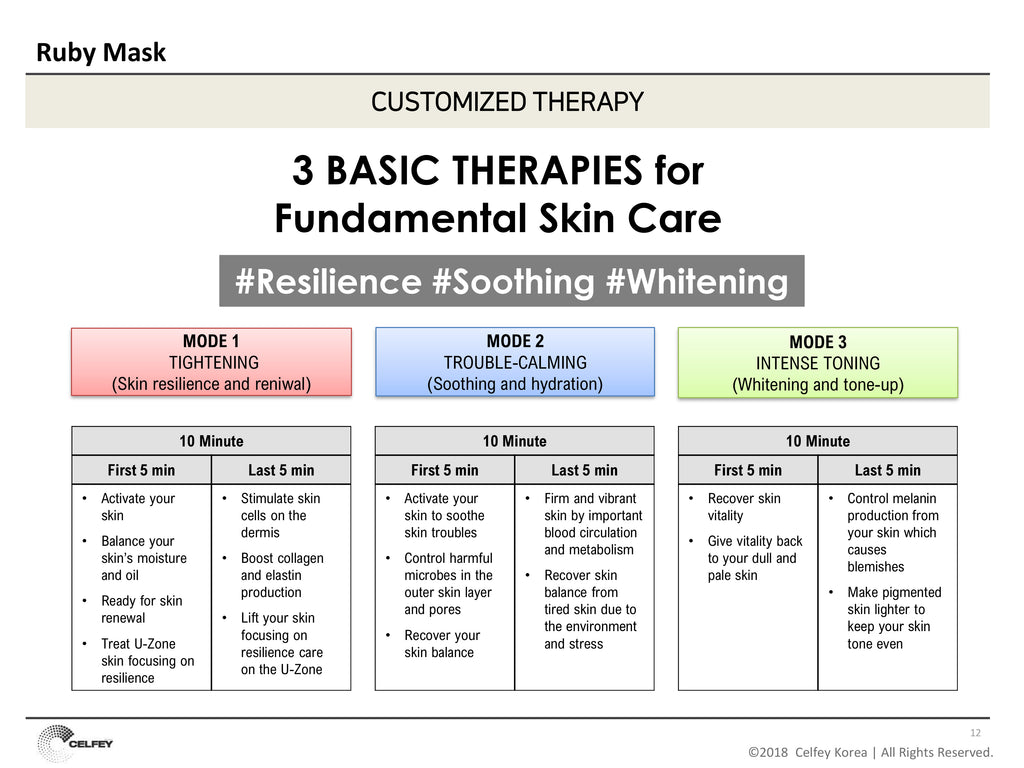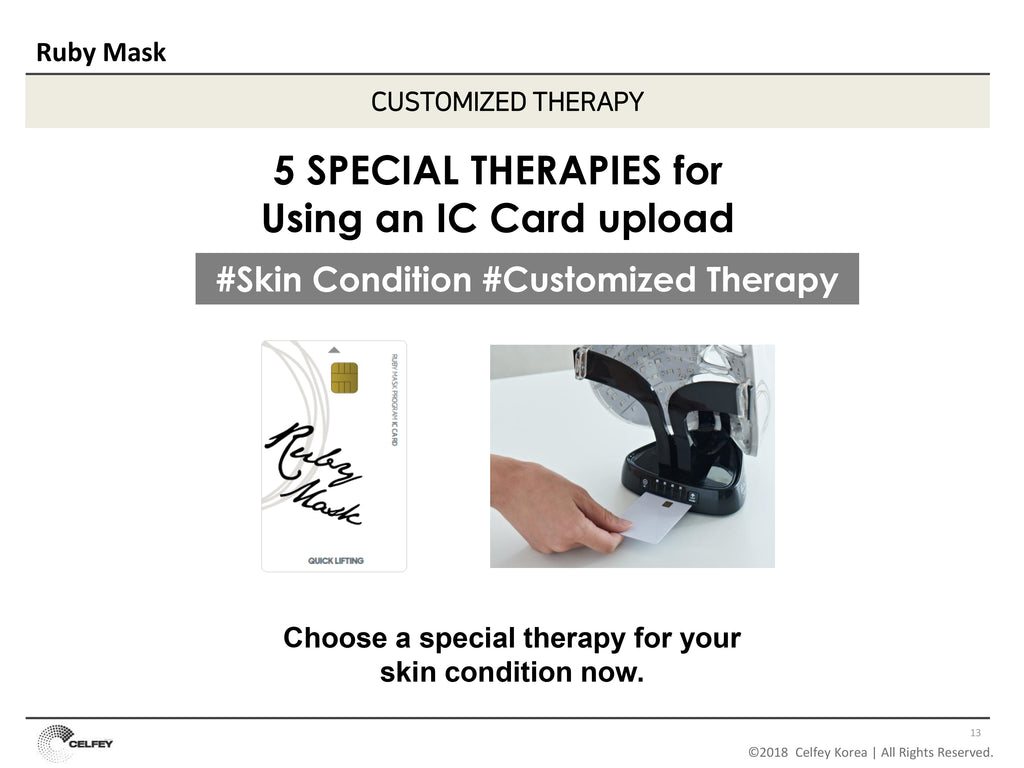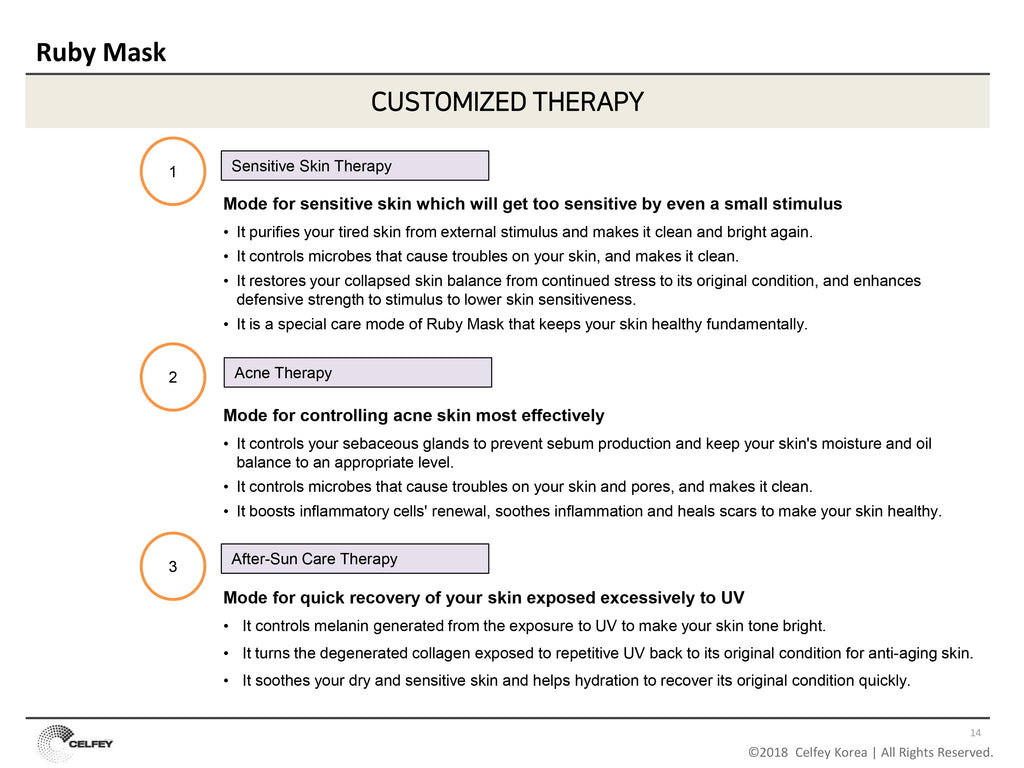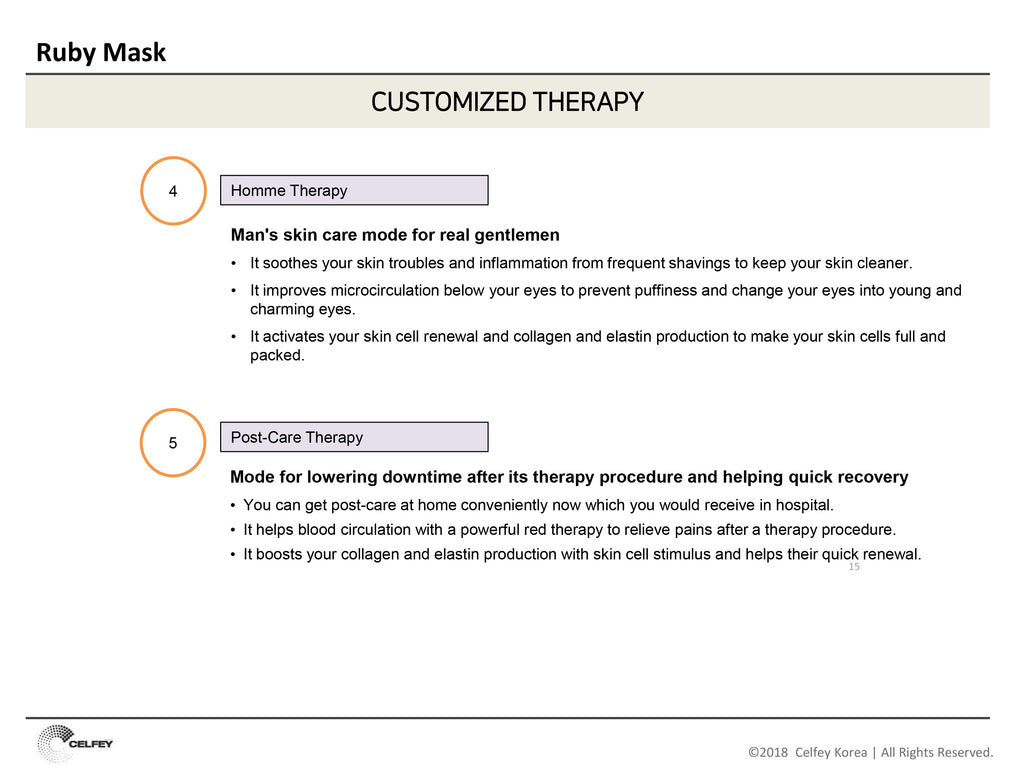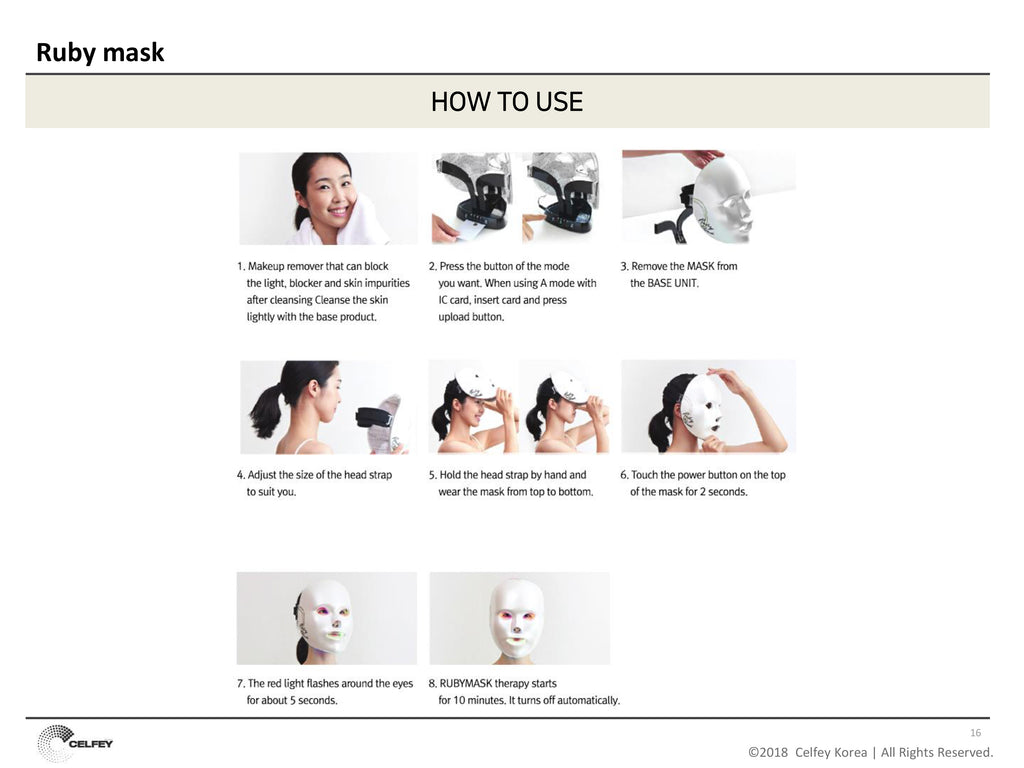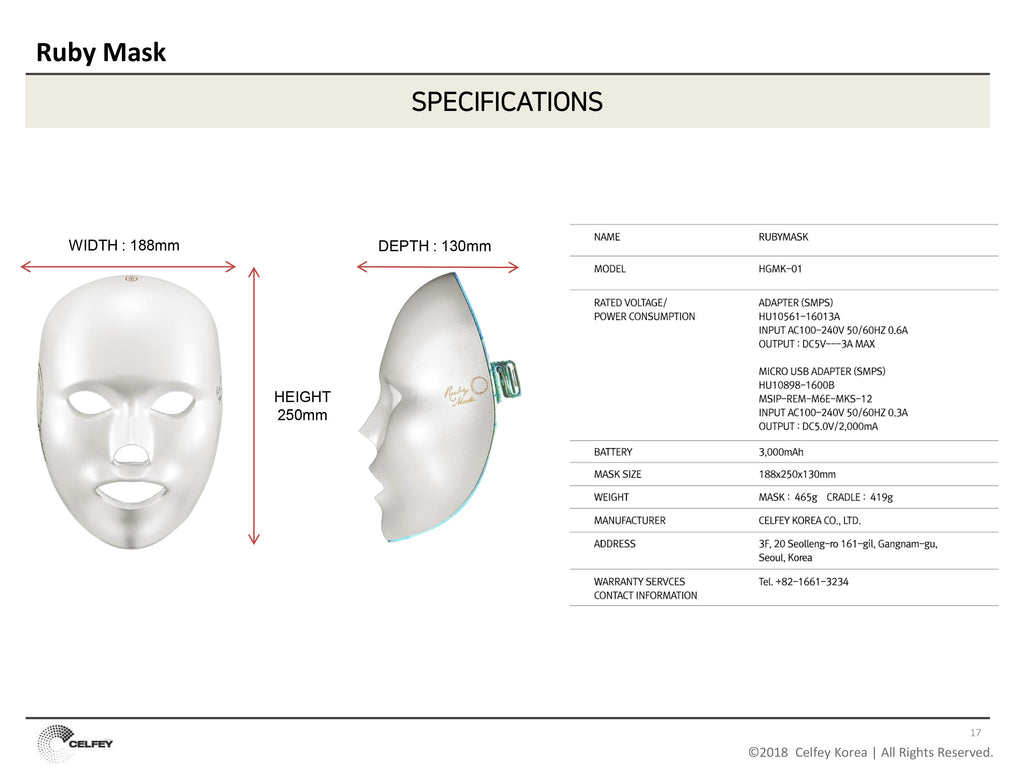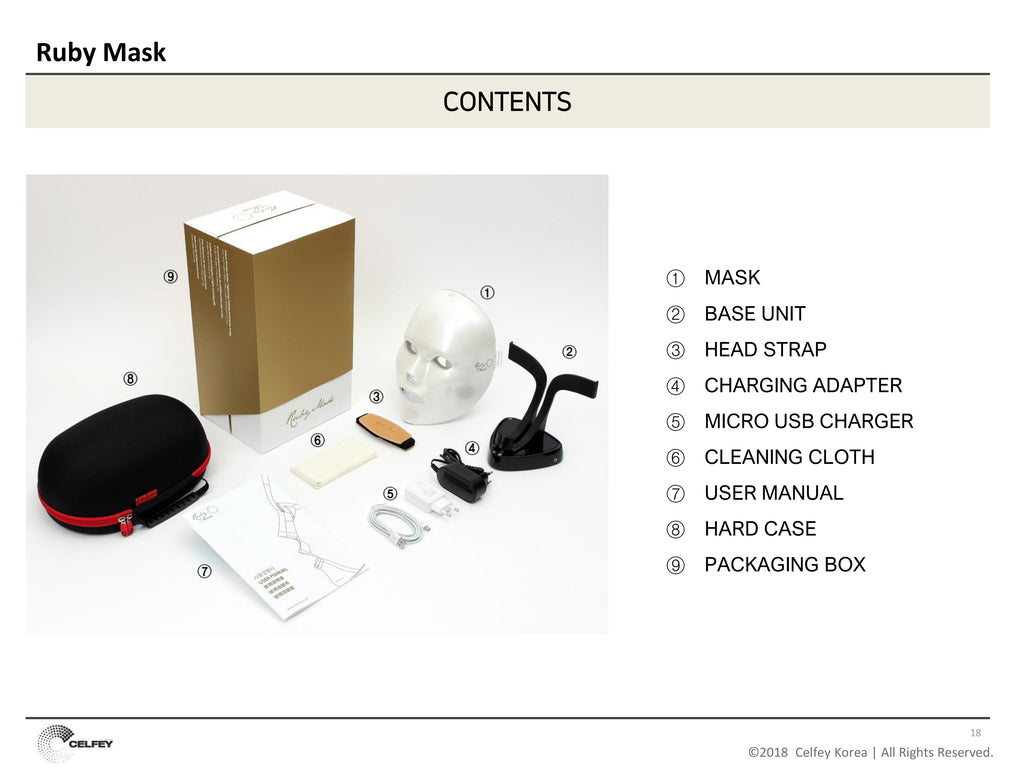 On Sale
RUBY MASK_Premium LED Light Therapy Mask
With dermatologist in-office technology, Ruby LED Light Therapy  Mask is a revolution in skincare treatment. Free of chemicals and UV light, this face mask harnesses the power of clinically proven technology to clear skin and allow skin to heal itself.
3D Design - Designed for optimal light coverage : Ruby Mask is designed for optimal light coverage, which immerses the face in rejuvenation light. 
Wireless Technology : Rby Mask is a true lifestyle device and was designed to provide visibility and comfort without hindering your daily activities such as; on a trip, reading , on the phone, watching TV and even cooking and cleaning!
Discover 3D-Light Technology : 6 SKIN ZONE - Skin on your face has different thickness and features on its areas. For a combination skin type of oily T zone and dry U zone, it will be more effective to control your skin by 6 skin zone care. COMBO THERAPY - Ruby Mask cycles through different light therapy modes every 5 minutes to induce skin stimulus.
7 Wavelengths + NIR : 659 LEDS emitting 7 lights with different skin penetration depths and effects by wavelength and NIRs for activating skin cells thoroughly, to treat your skin inside and out. Ruby Mask light therapy is good for your skin and doesn't contain harmful UV rays that cause skin aging.
8 Customized Therapies that you can choose by your skin condition : Ruby Mask in the first program mask that uses 3 basic therapies and can be upgraded with a further 5 special therapies which need to be uploaded via IC cards. 
Made in Korea.