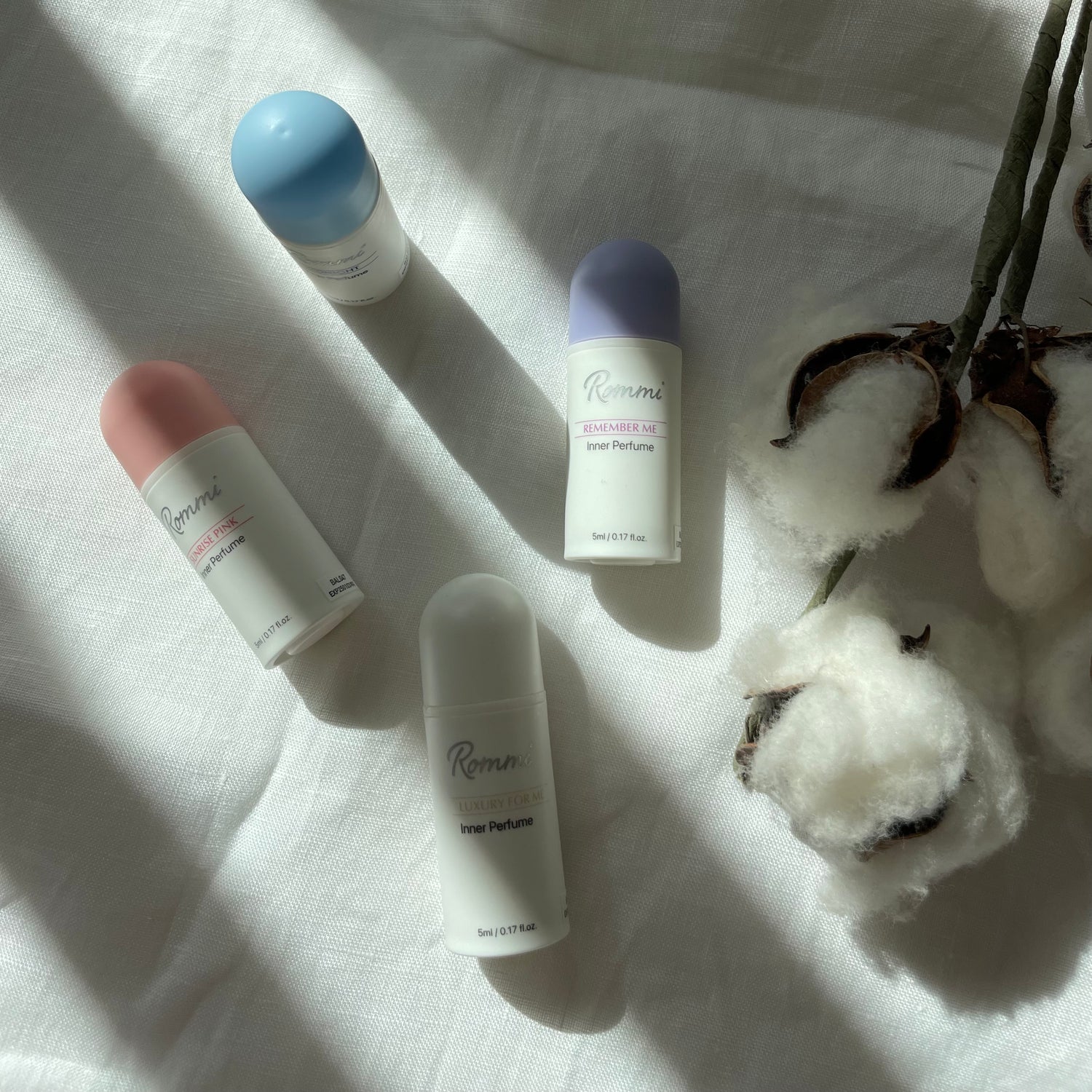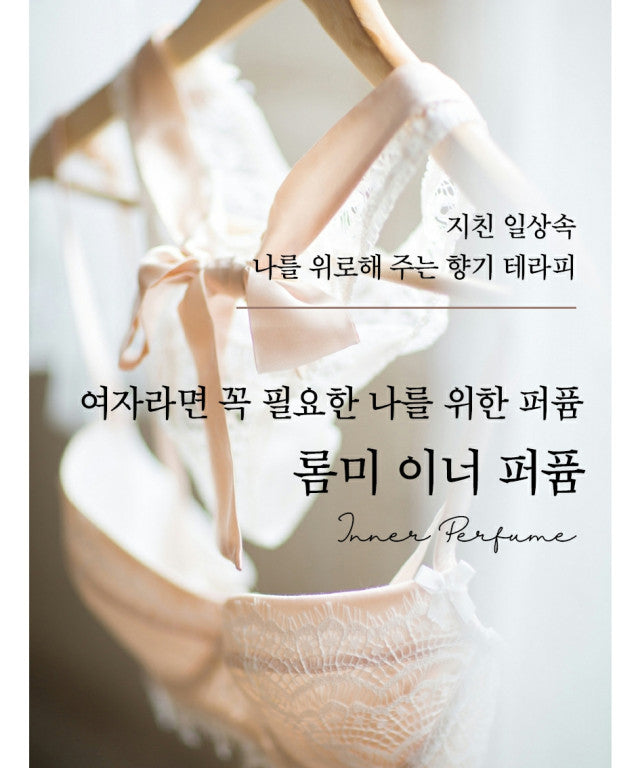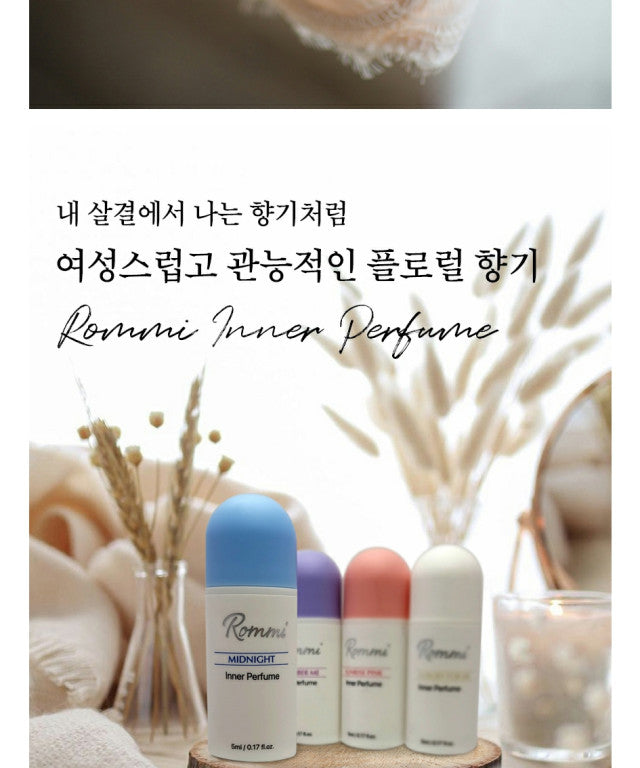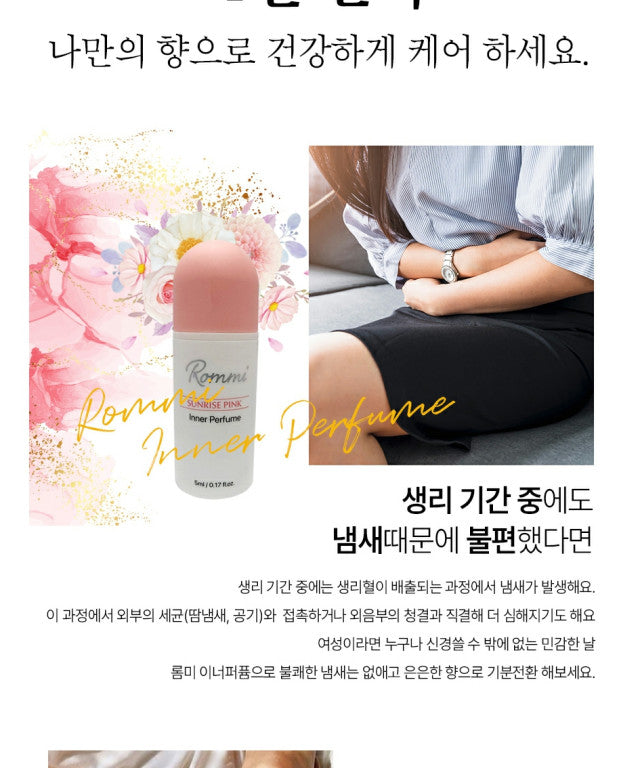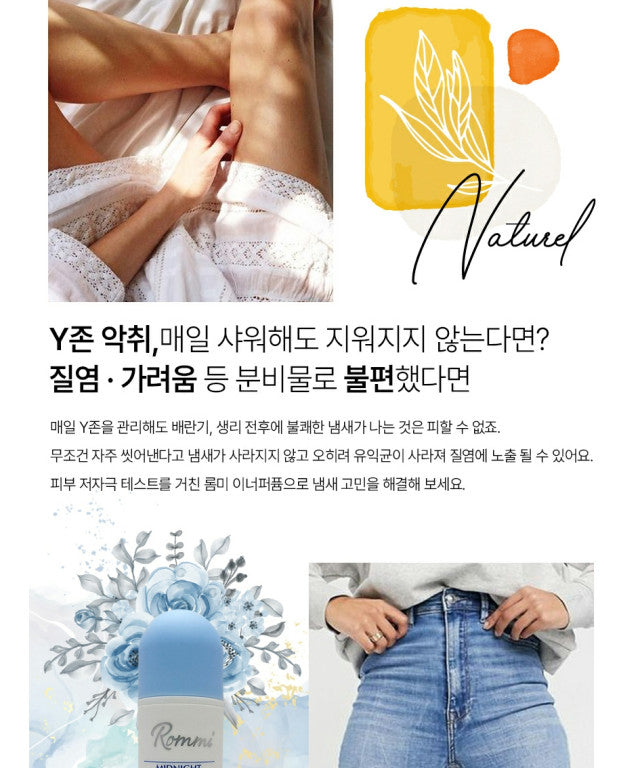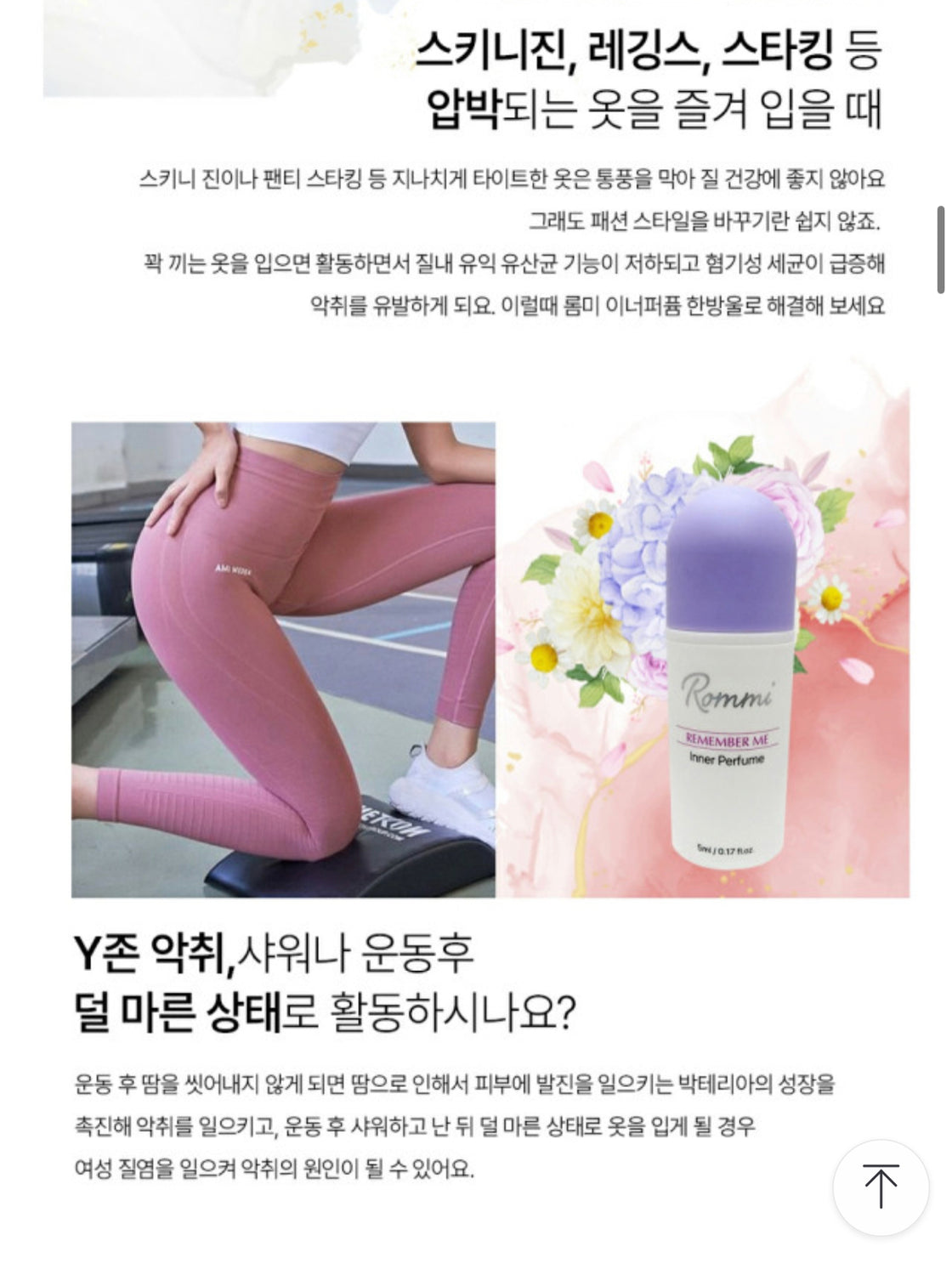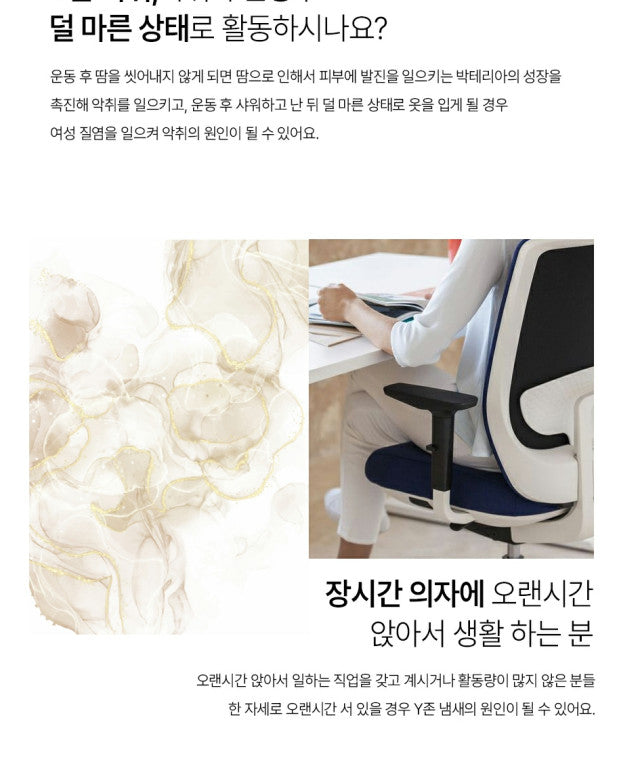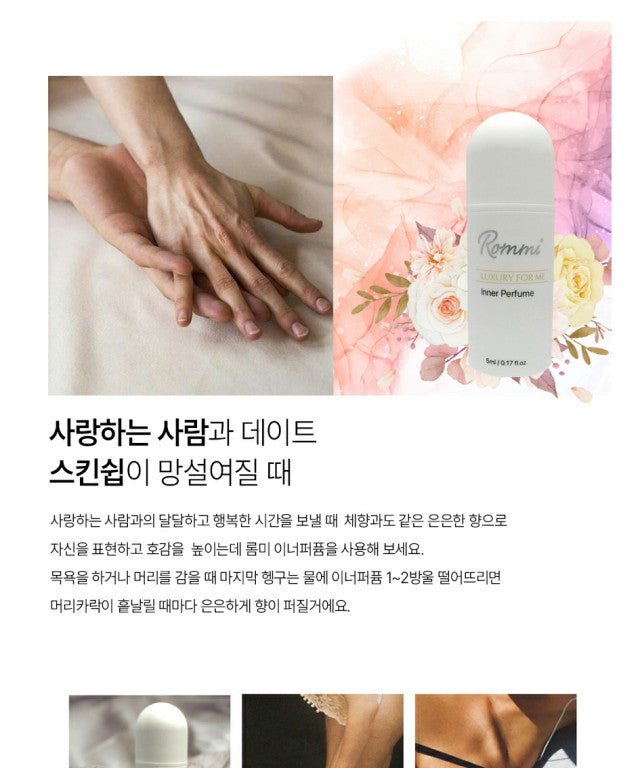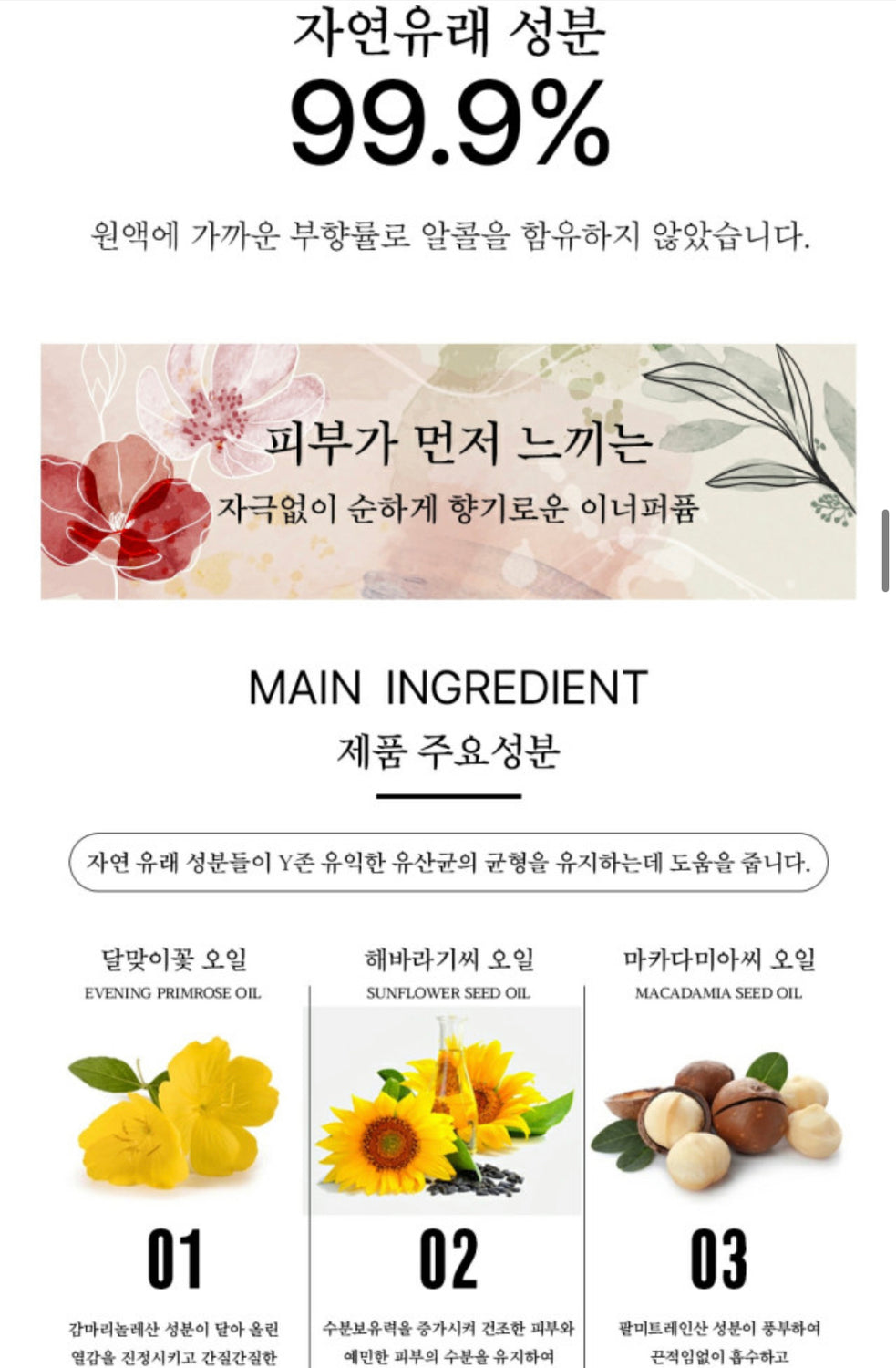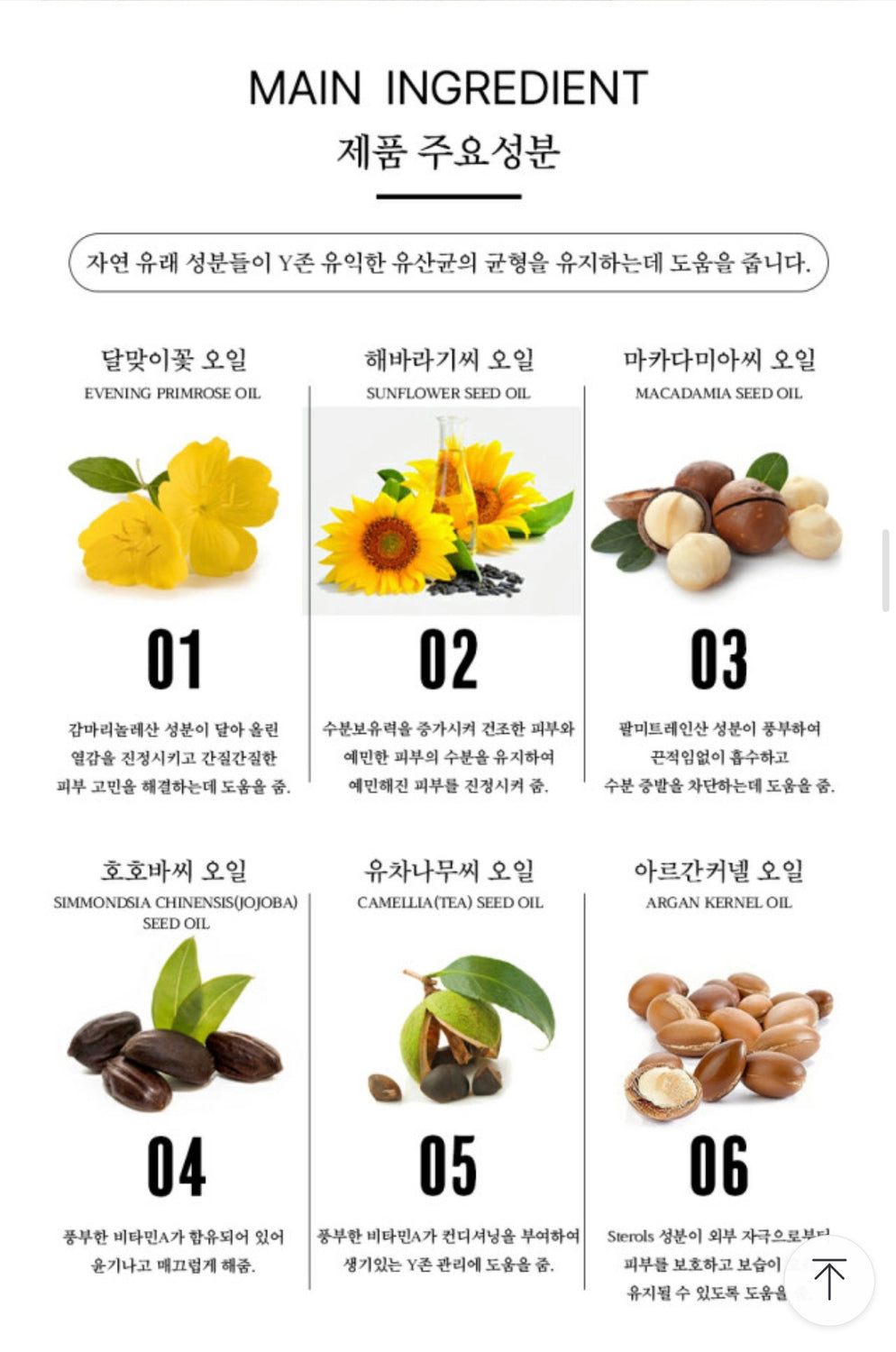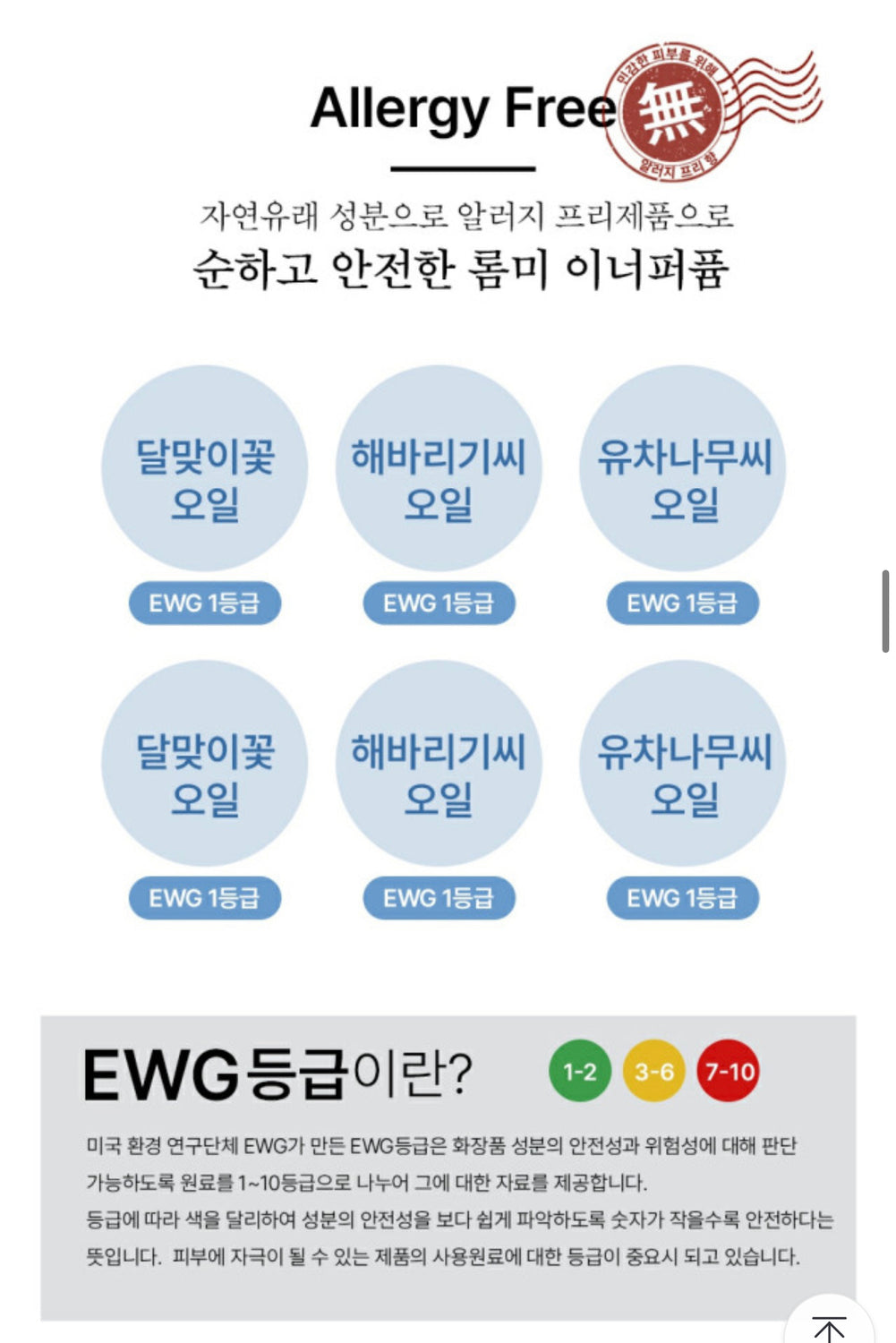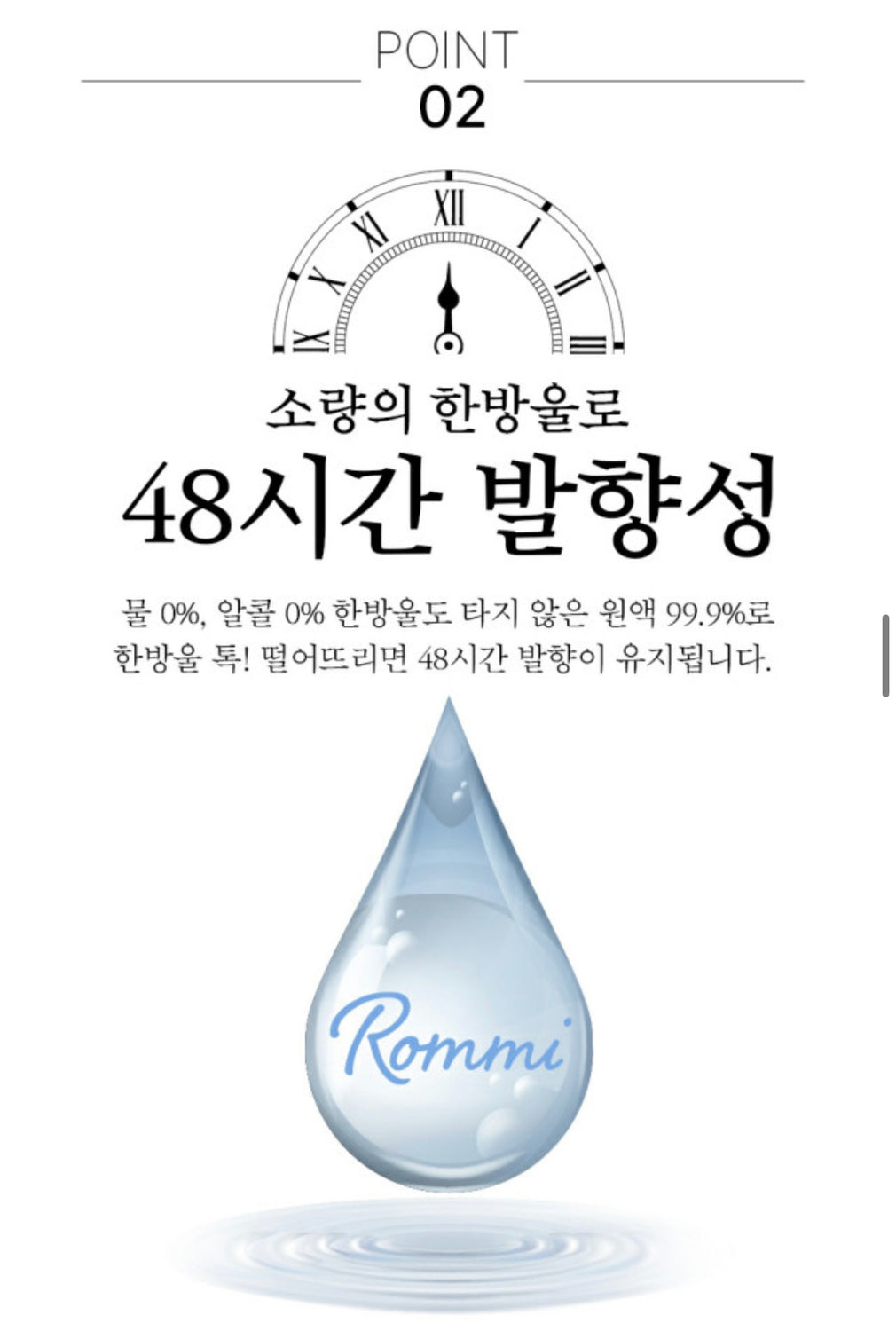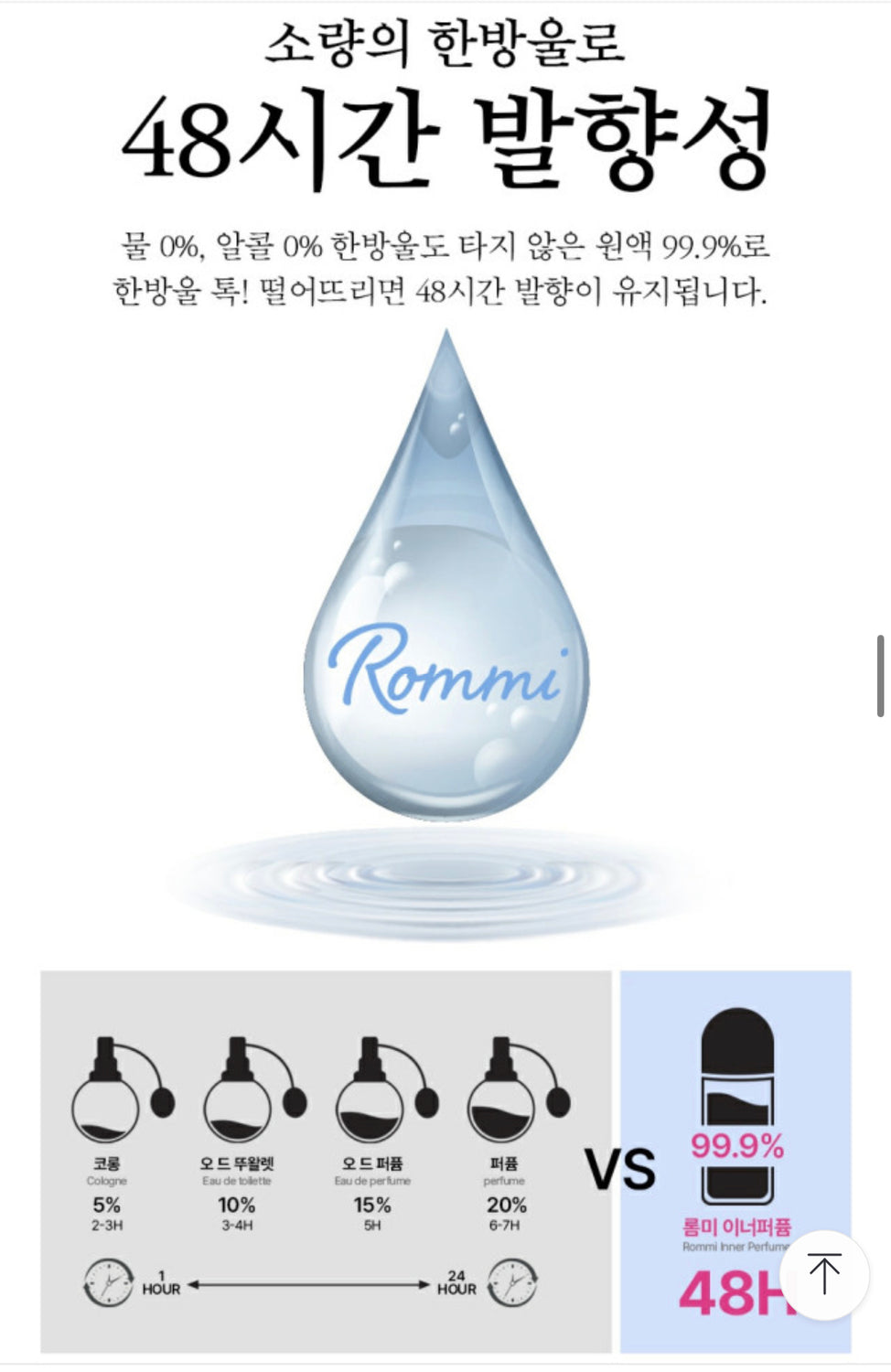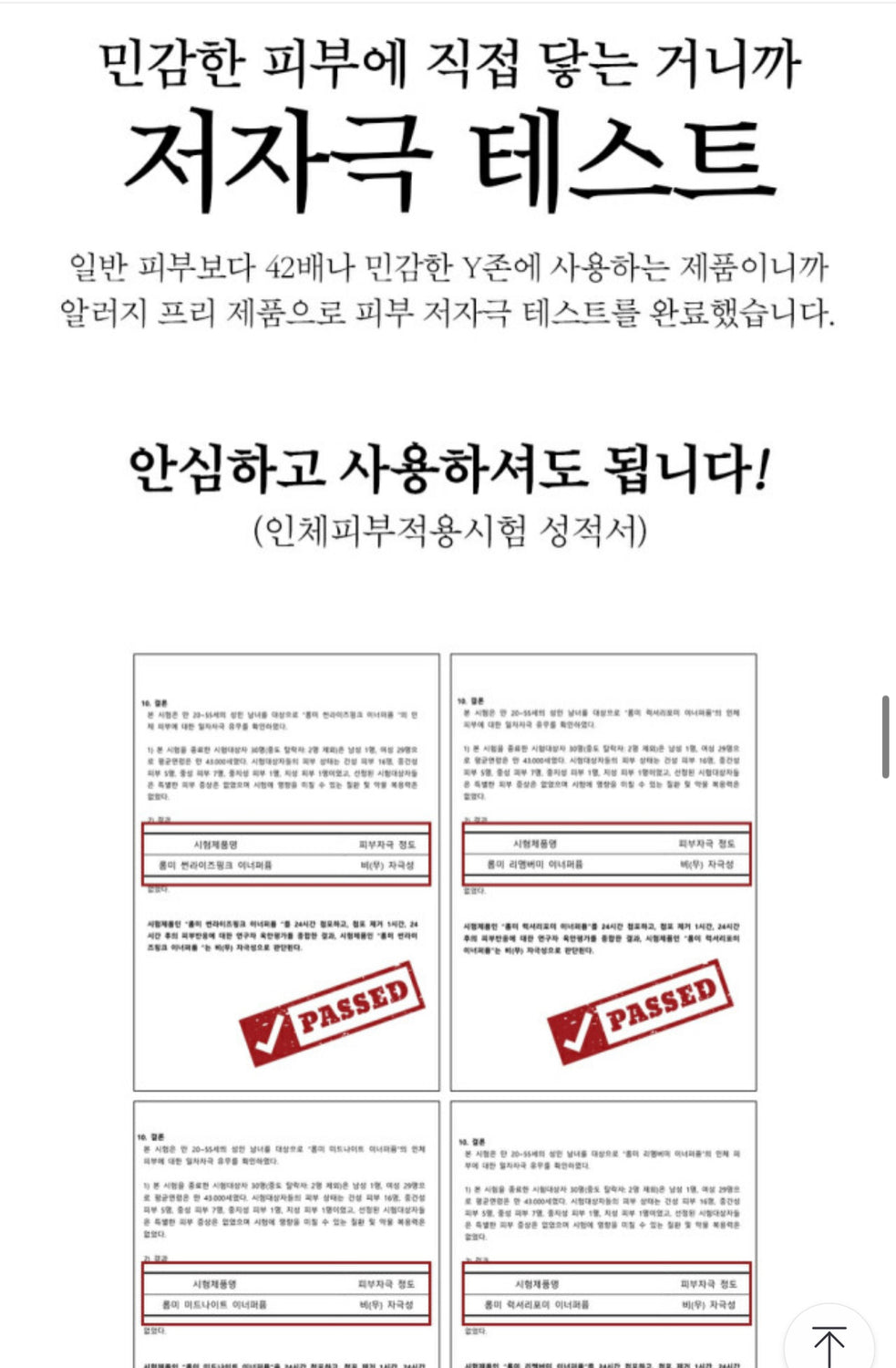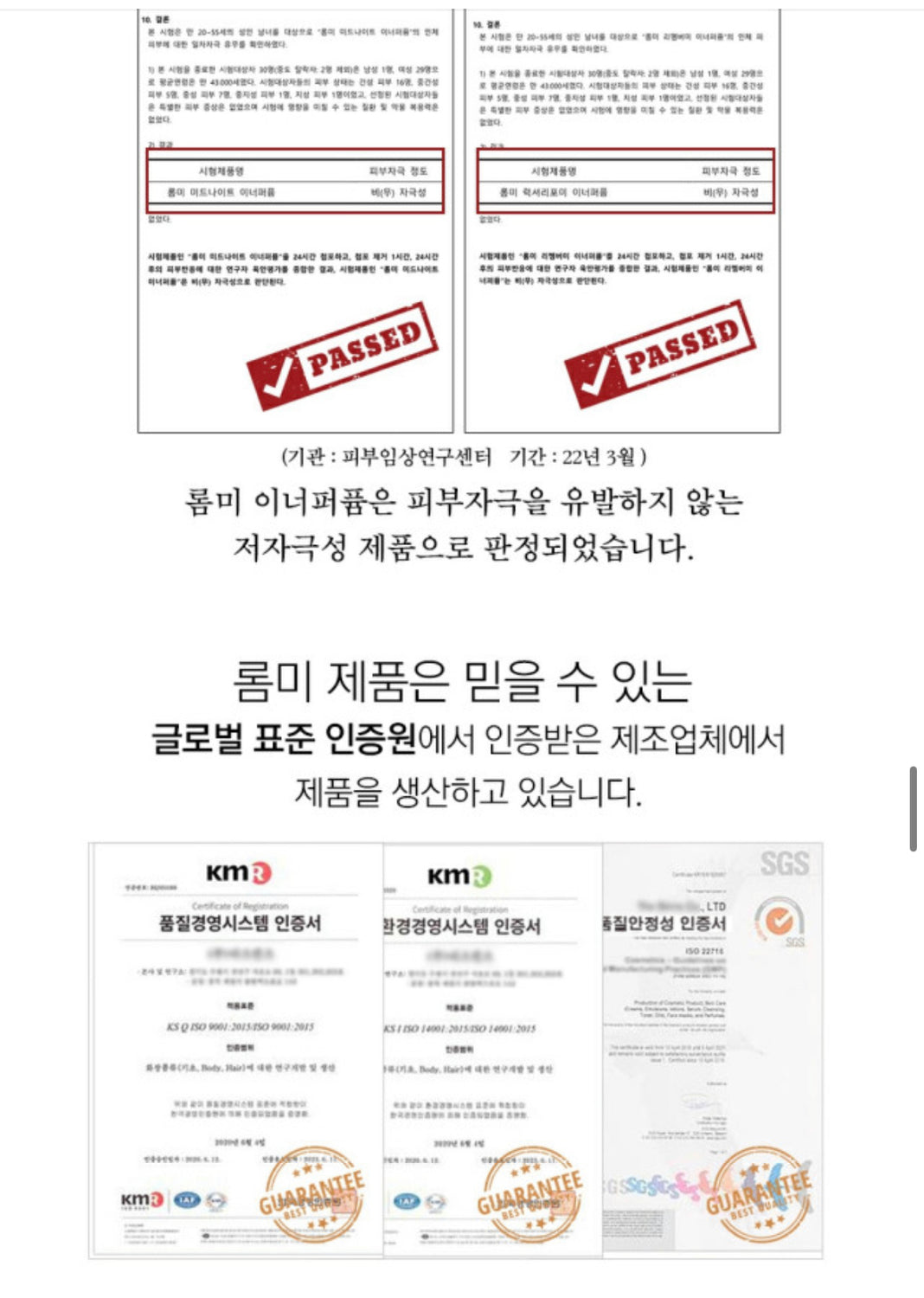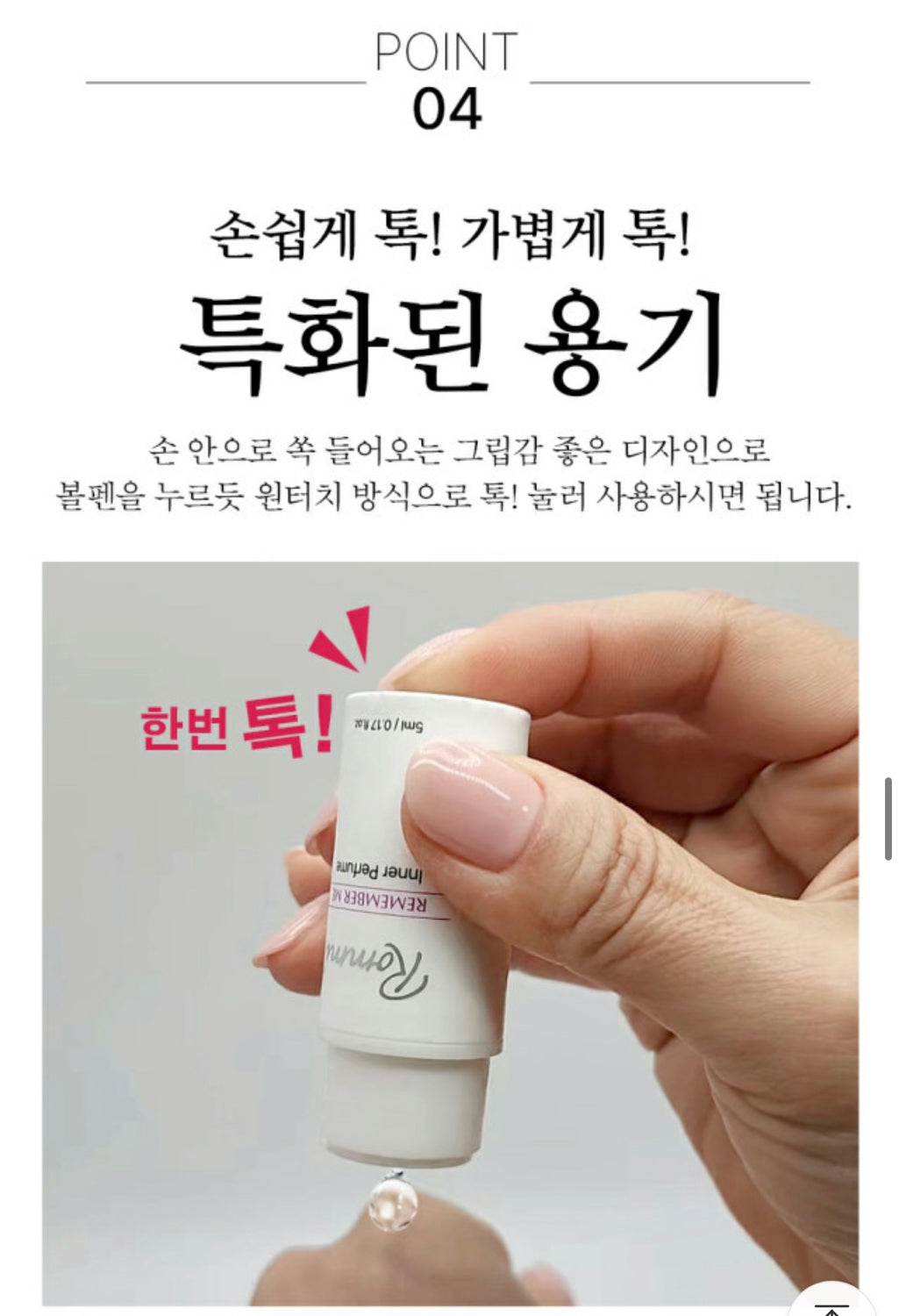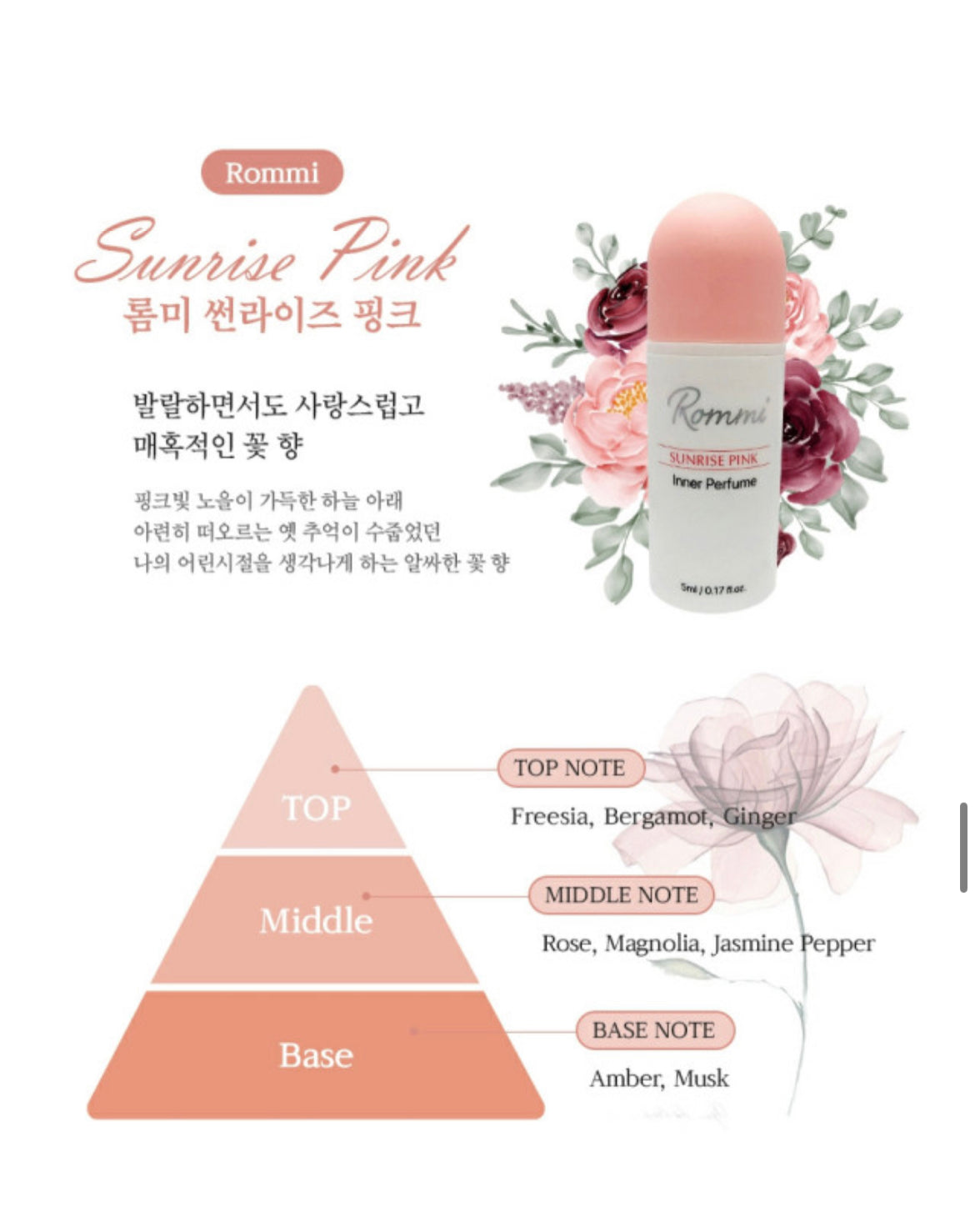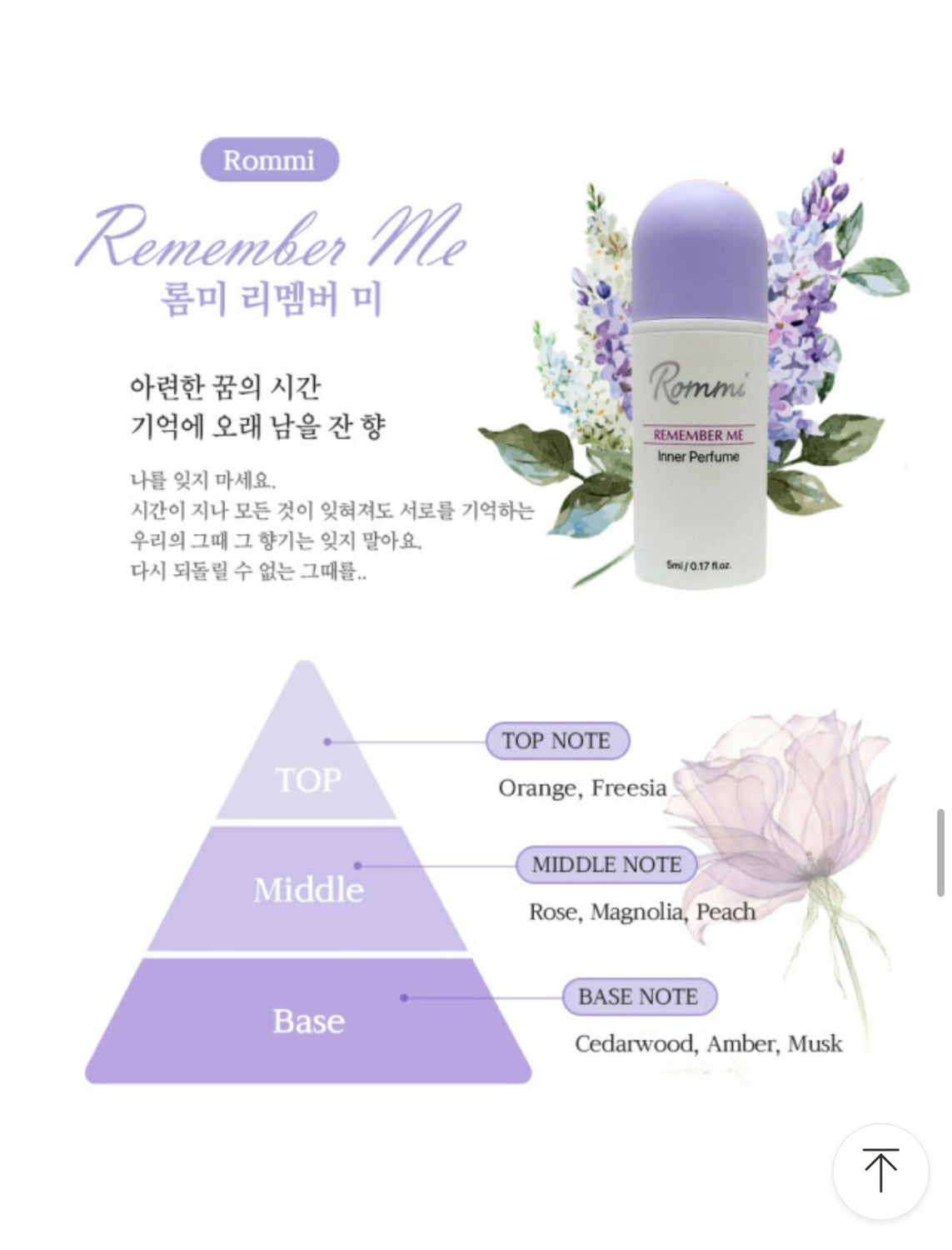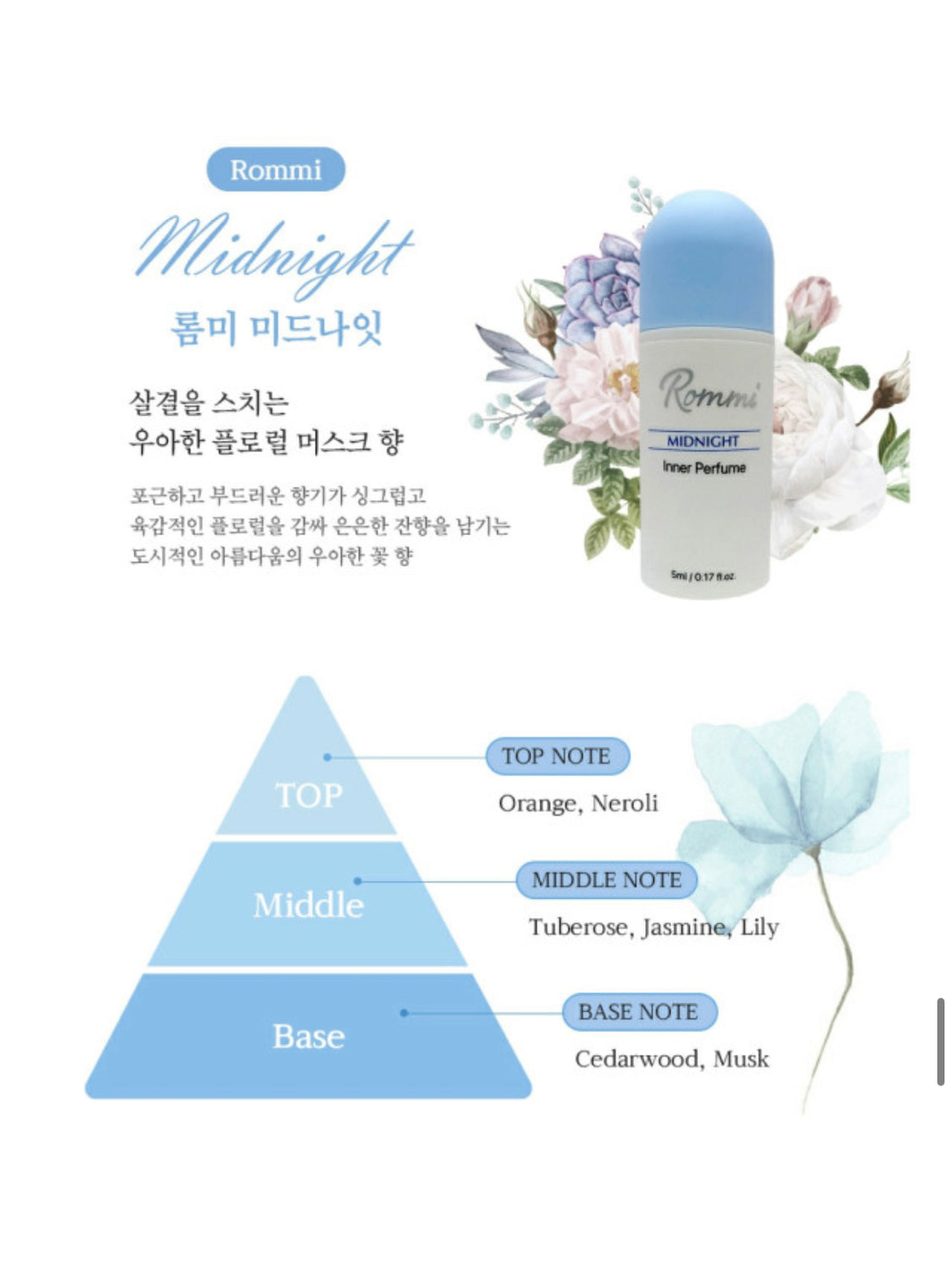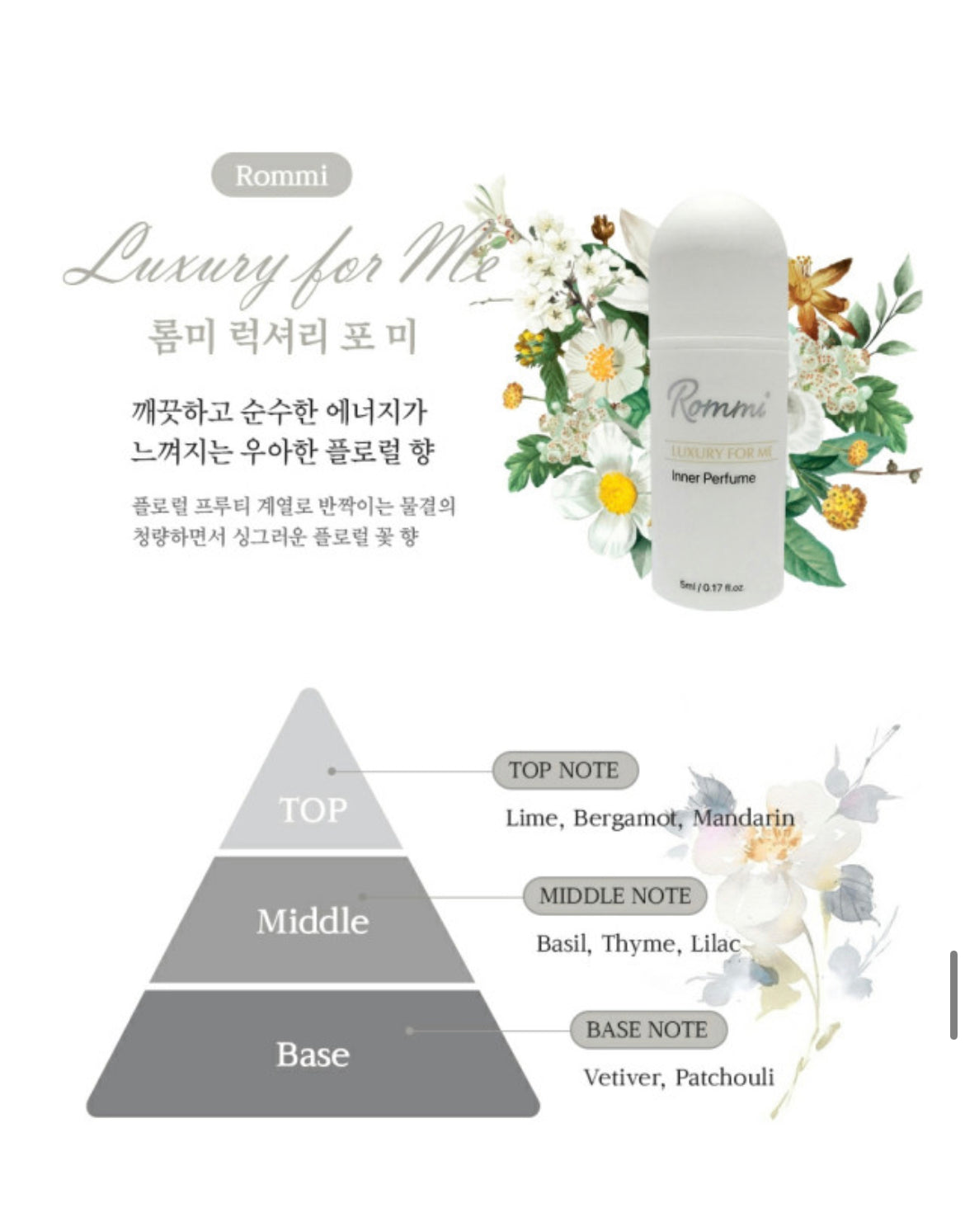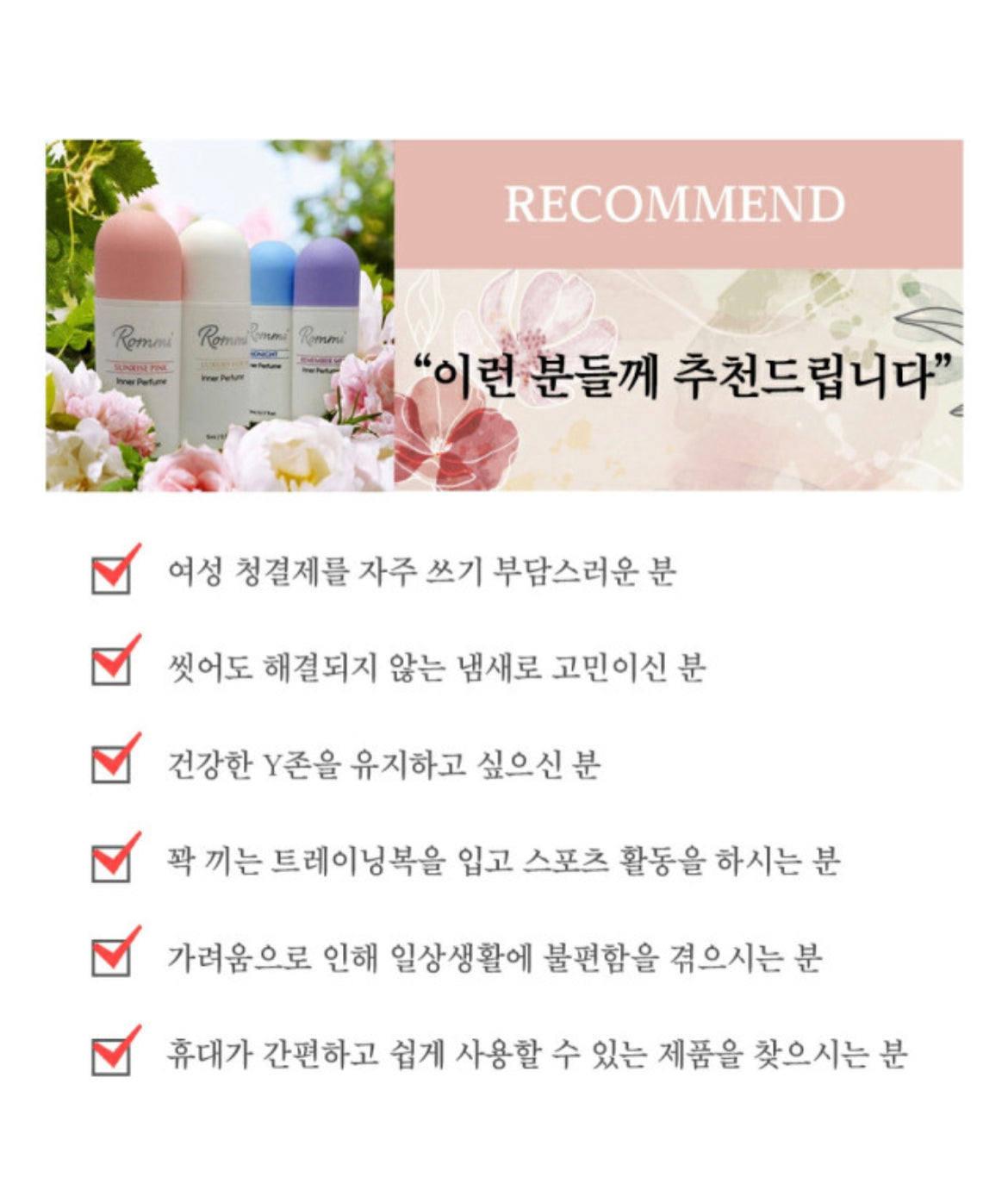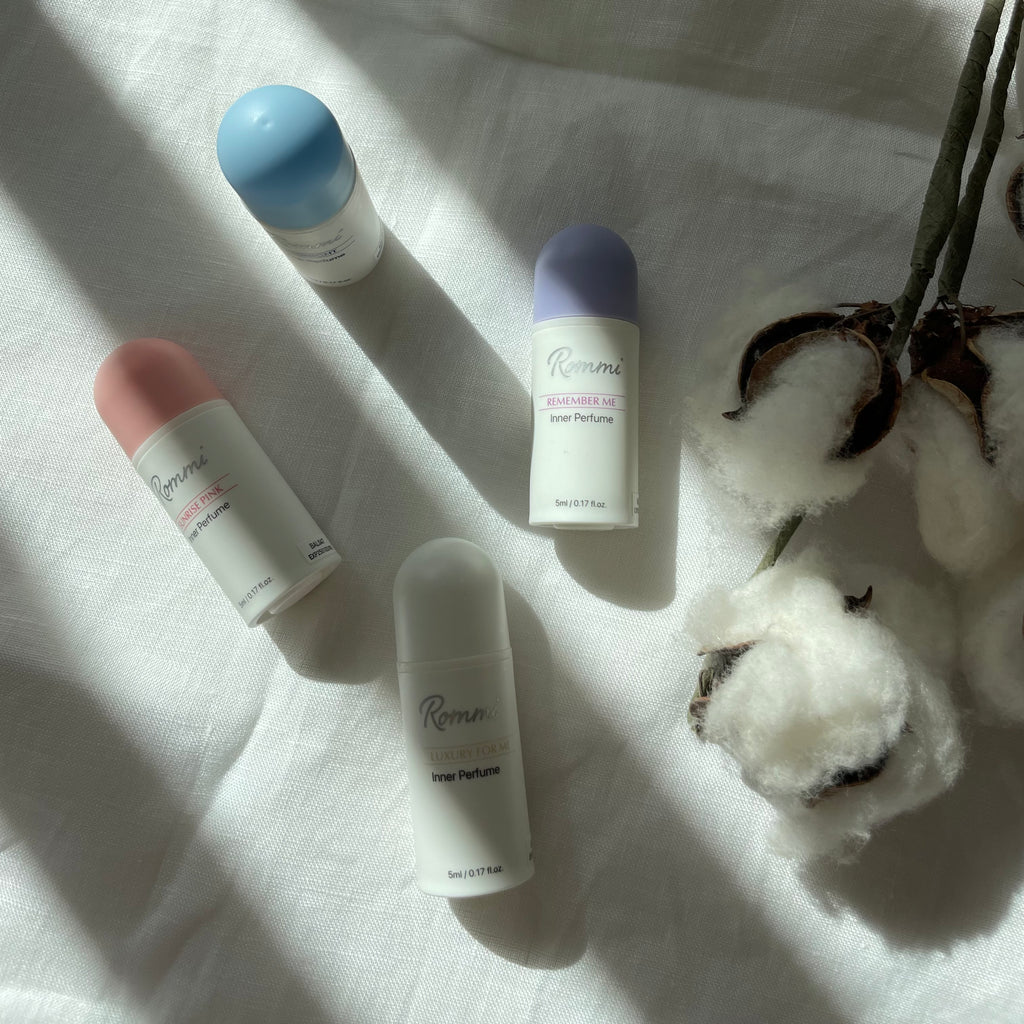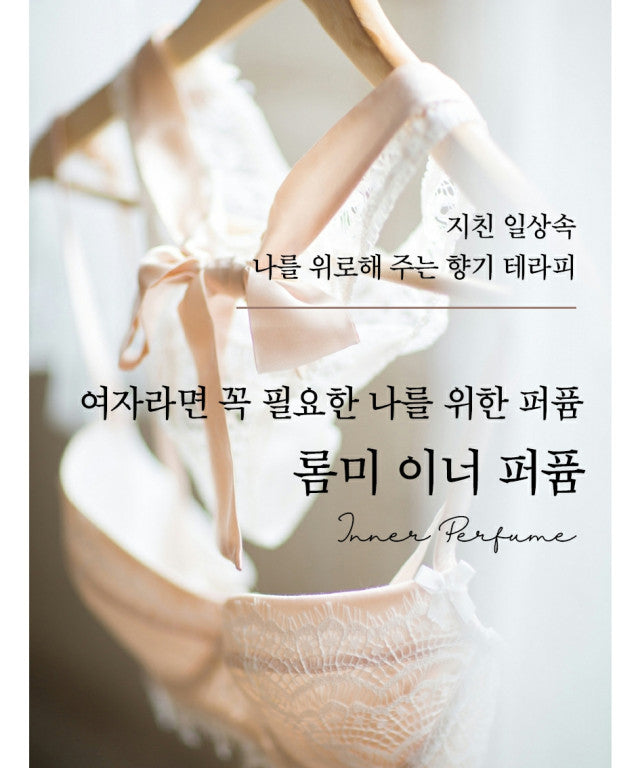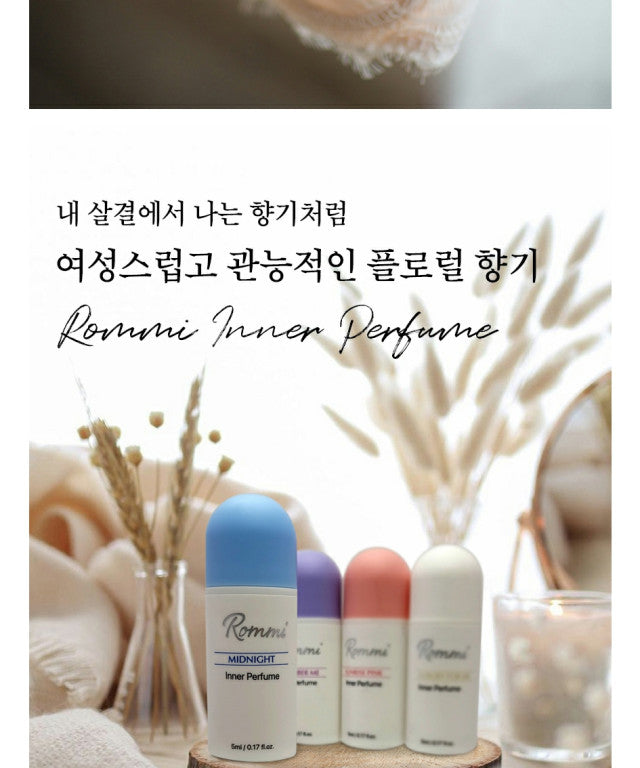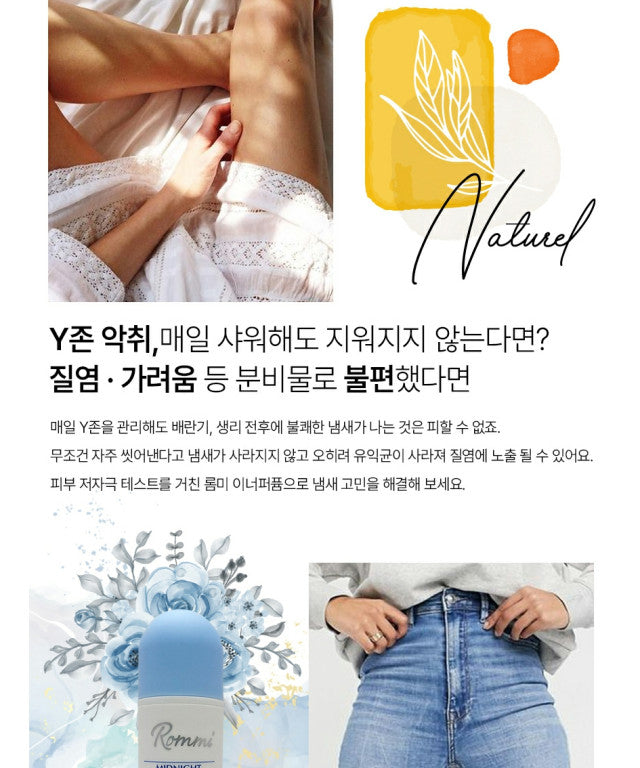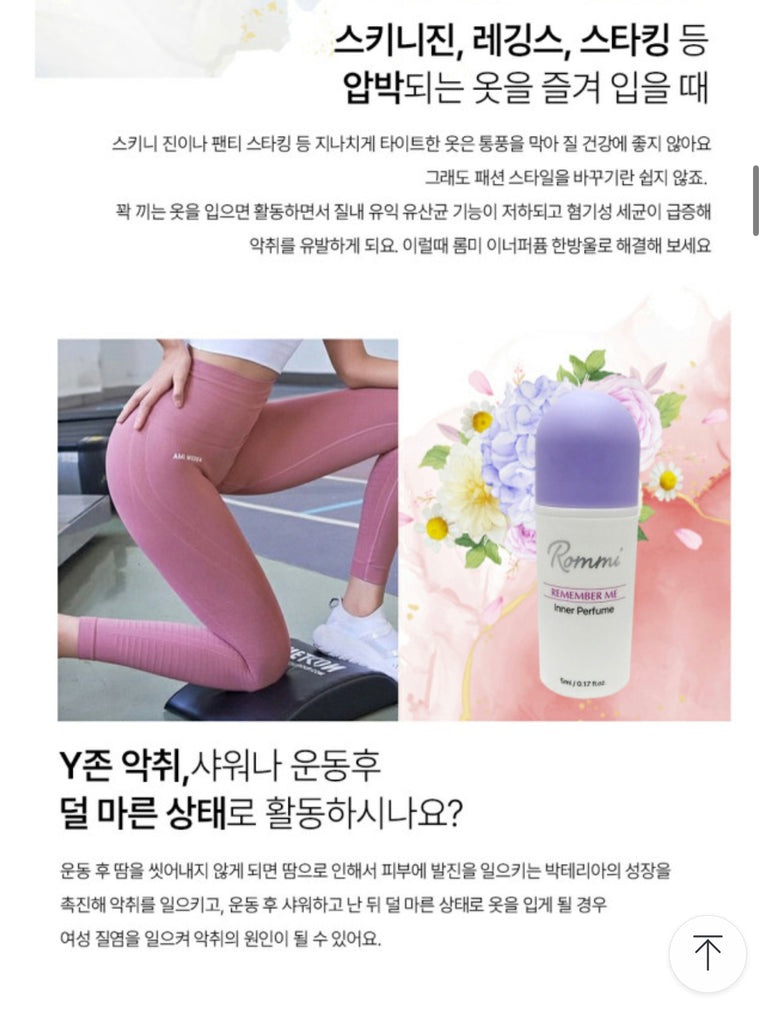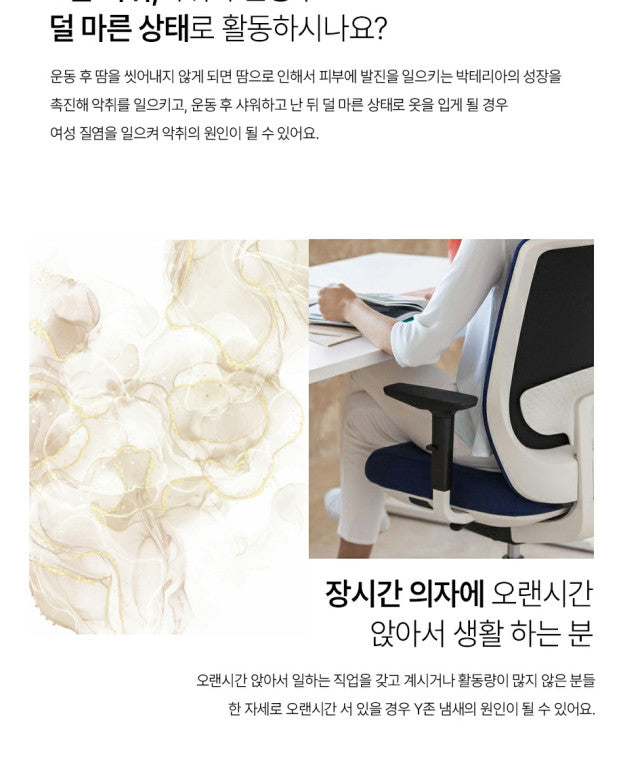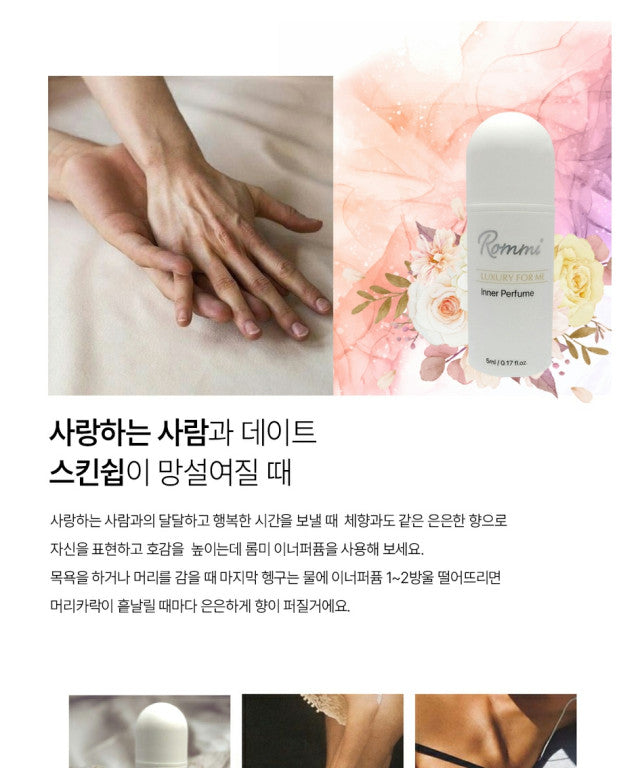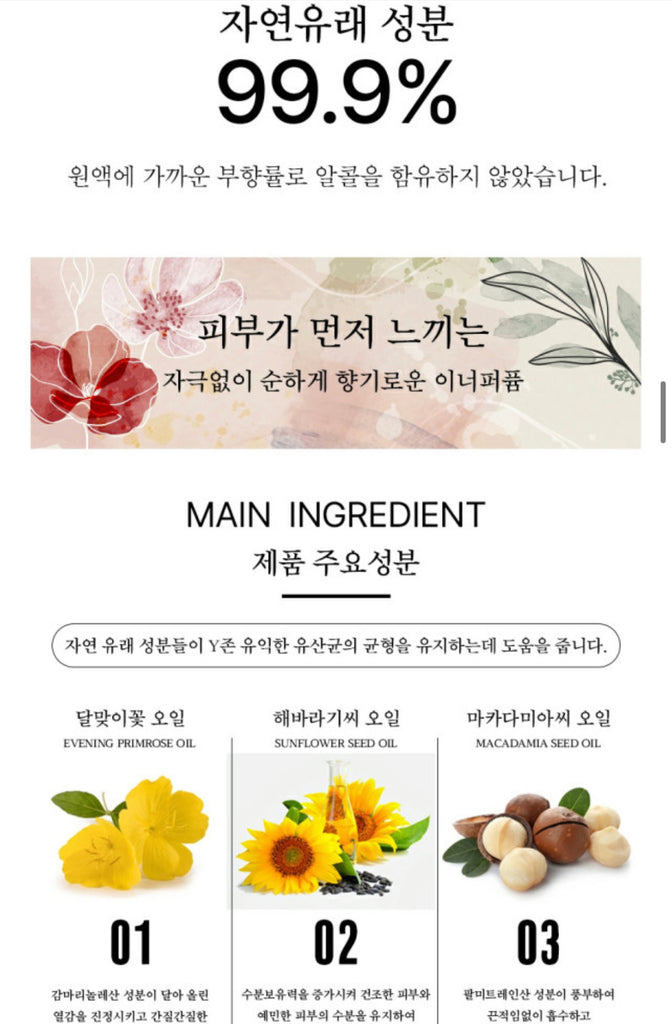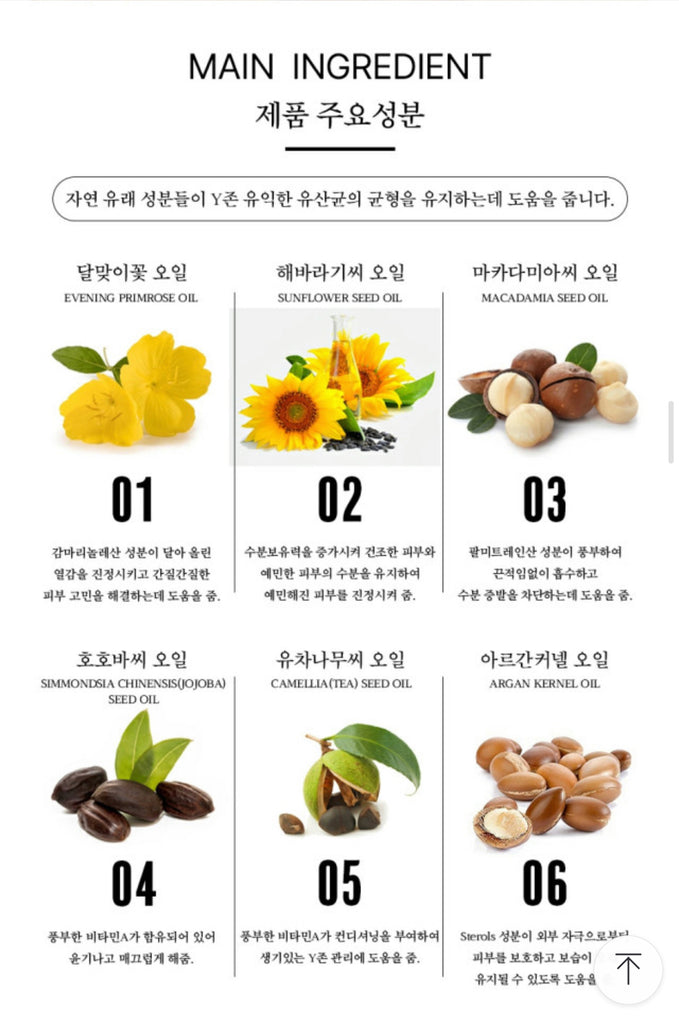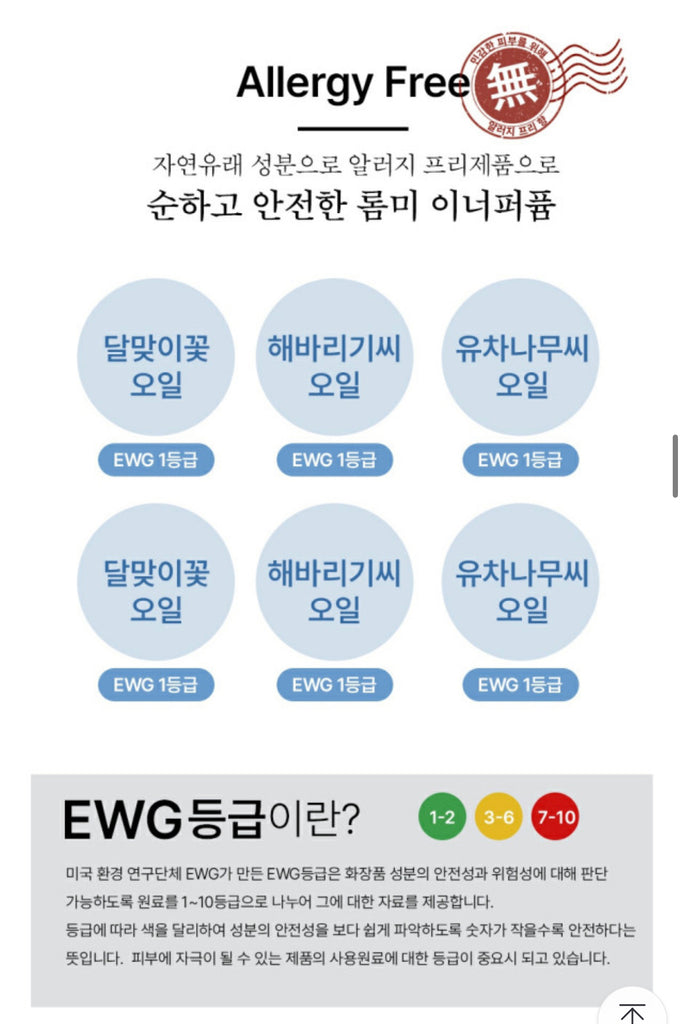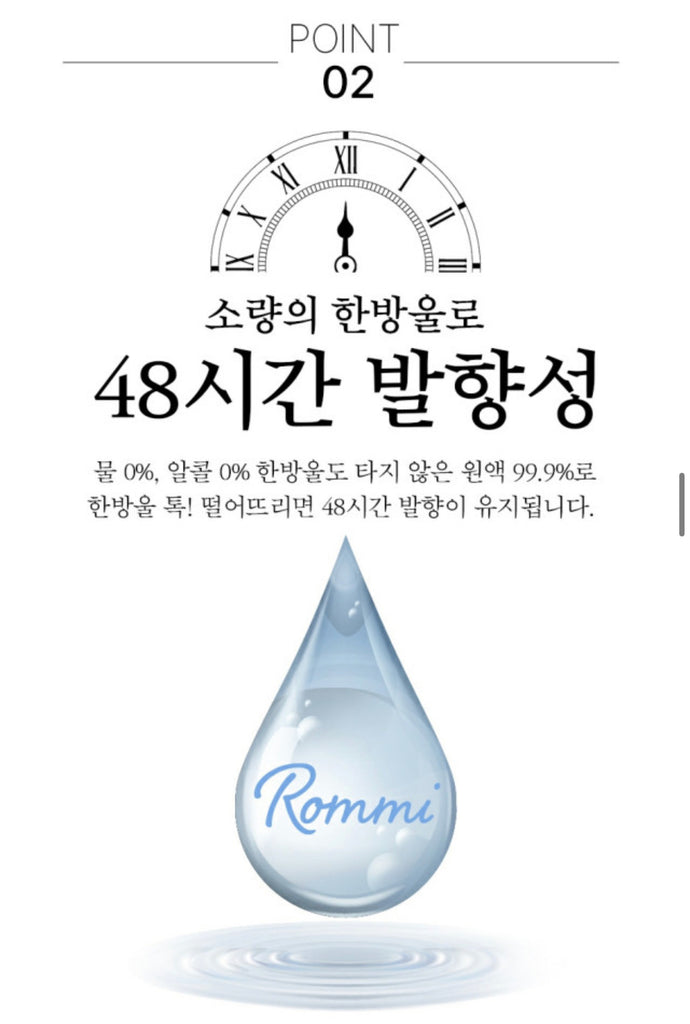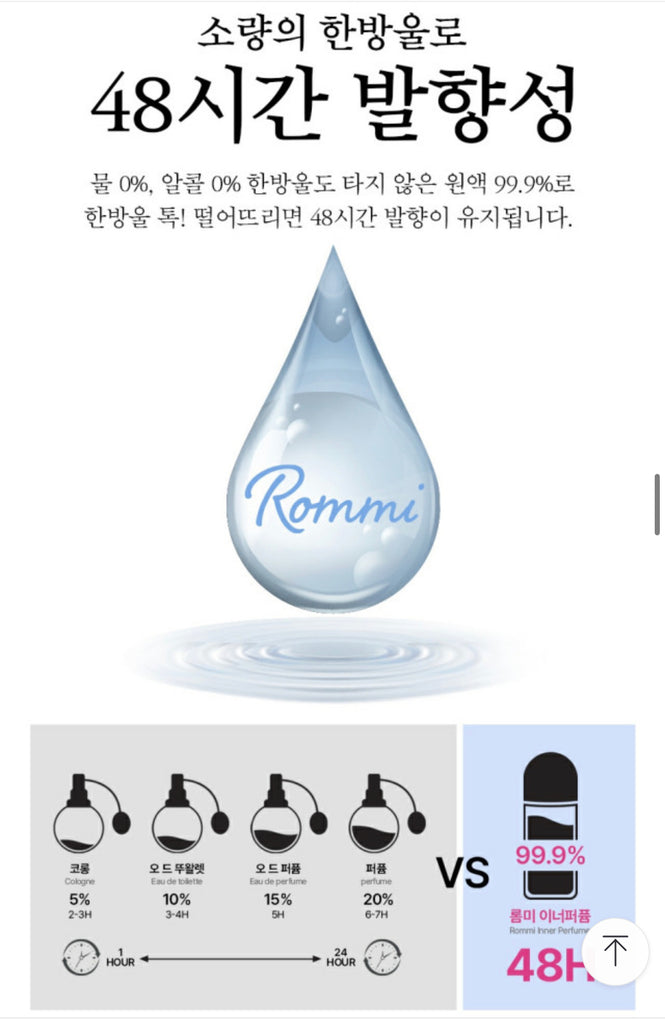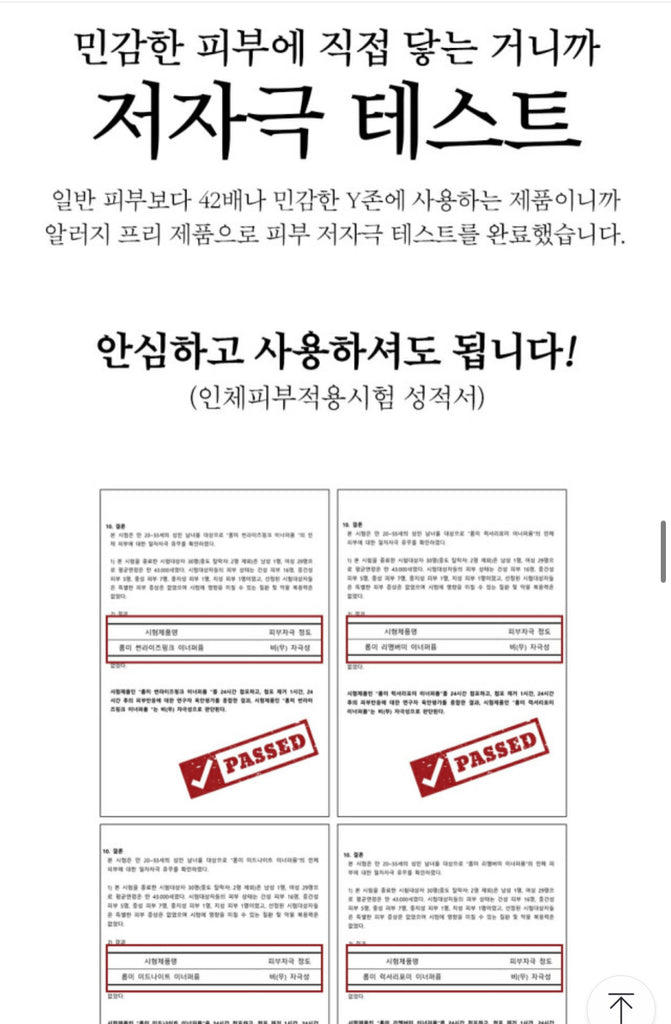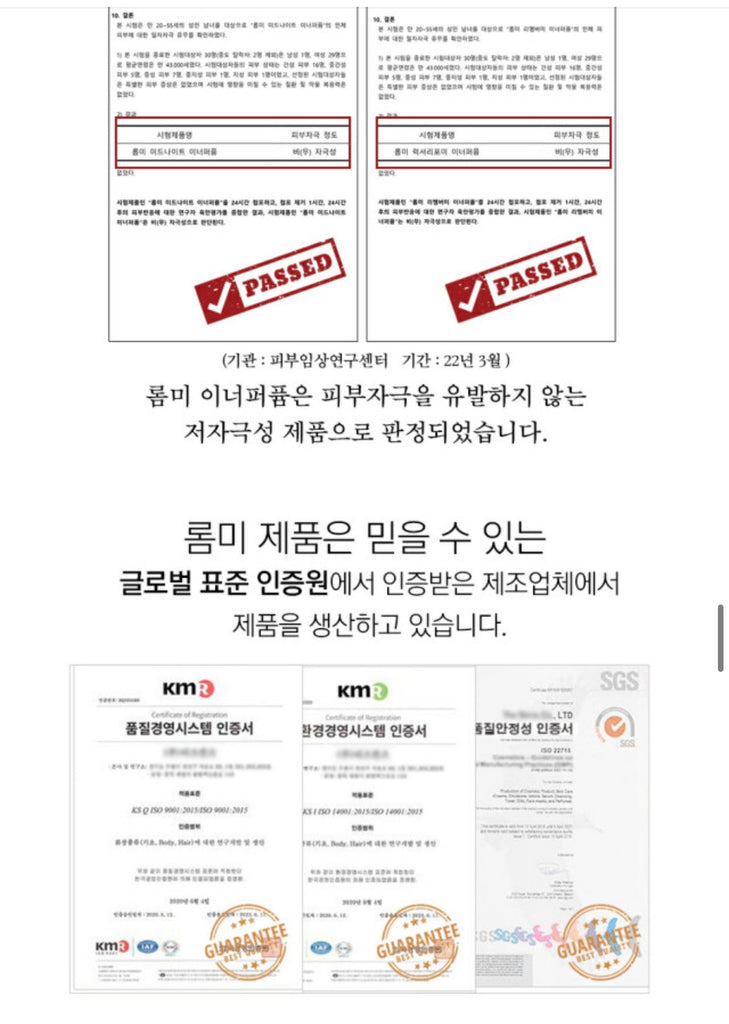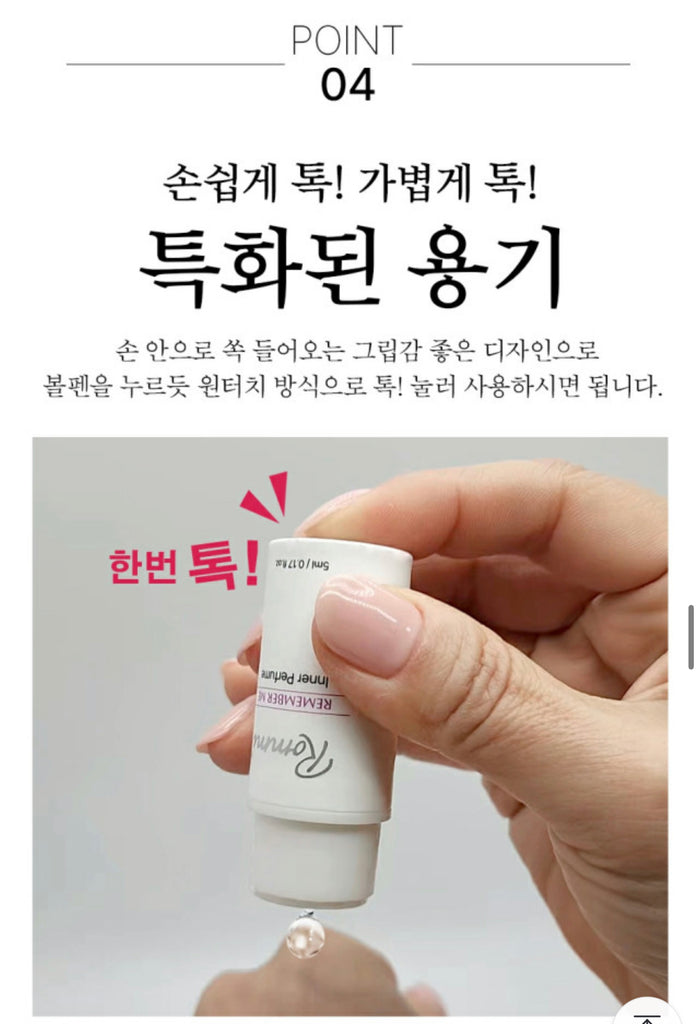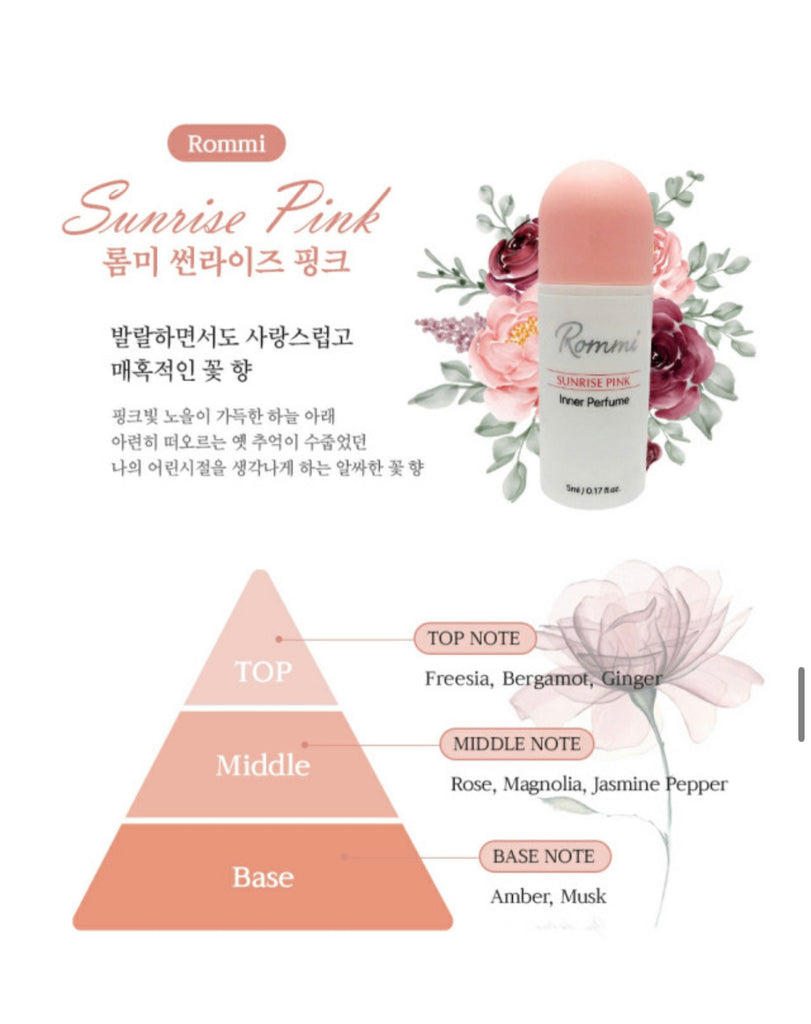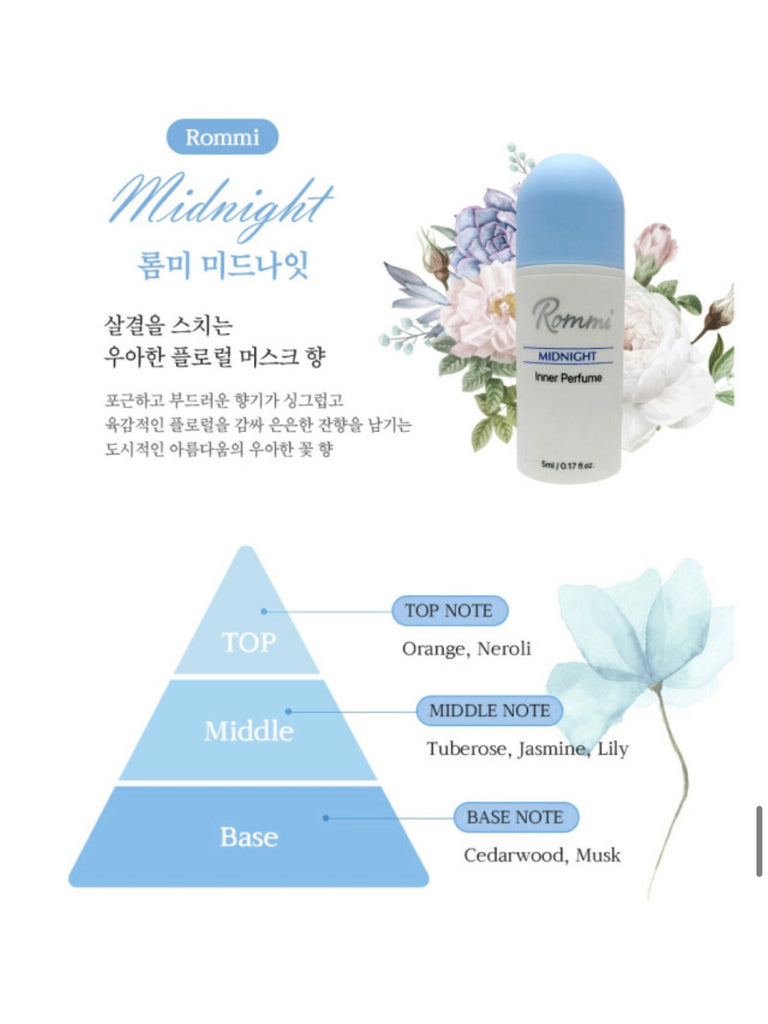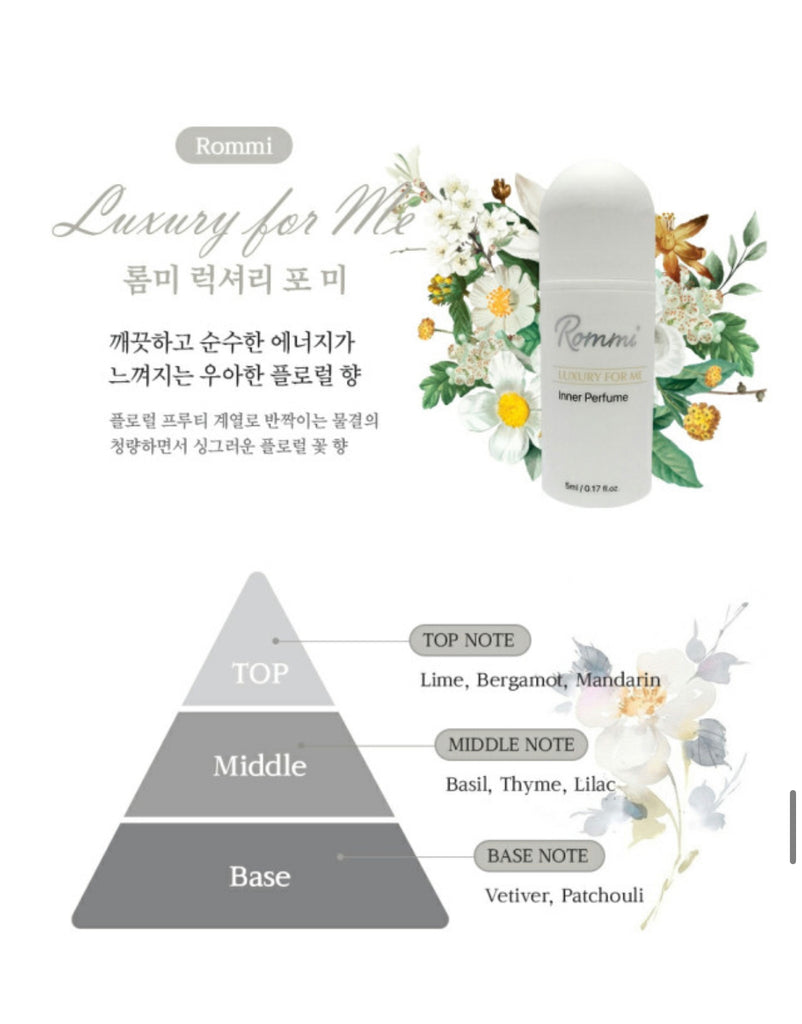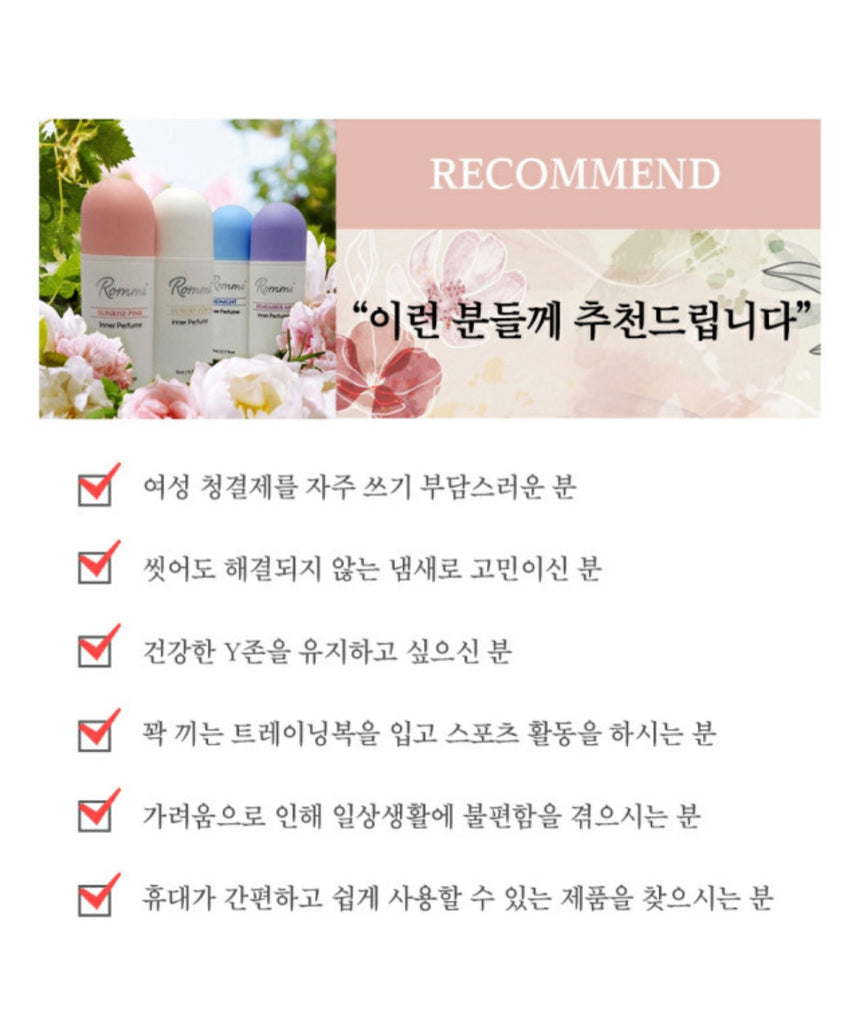 On Sale
Rommi Y ZONE Natural Herb Inner balance Care Perfume
Y-Zone Care Therapy
The Y-Zone is a sensitive area that requires a gentle care. Inner balance that contains 7 essential oils blended into good ingredients helps care for the Y-zone by alleviating odor and irritation with aroma oil. Therapeutic effect with natural essential oil effective for PMS.
DETAILS
100% Vegan, EWG Verified.
Inner Balance helps maintain a pleasant and balanced Y-zone with a healthy drop of aroma oil. As it lasts for up to 48 hours and can be used for a long time with just one drop, it is an economical alternative to perfume and cologne that has a high fragrance ratio close to the undiluted solution.
Inner balance treats not only vaginal and menstrual odors you want to hide but also the bacteria that causes them: Coli, Pseudomonas aeruginosa, Candida and etc.  
- 5ml / 0.17 fl. oz.
- 4 Scents : Sun Rise Pink , Remember Me , Midnight, Luxury For Me

Fragrance notes:

Sun Rise Pink  (Top: Freesia, Bergamot, Ginger / Middle :  Rose, Magnolia, Jasmine / Base : Amber, Musk)
Remember Me (Top: Orange, Freesia / Middle :  Rose, Magnolia, Peach / Base : Cedarwood, Amber, Musk)
Midnight (Top: Orange, Neroli / Middle :  Tuberose, Jasmine, Lily / Base : Cedarwood, Musk)
Luxury For Me (Top: Lime, Bergamot, Mandarin / Middle :  Basil, Thyme, Lilac / Base : Vetiver, Patchouli)
How to Use : 
Every day put 1 drop on your underwear, that will help absorb unpleasant odors and spread pleasant aroma quickly