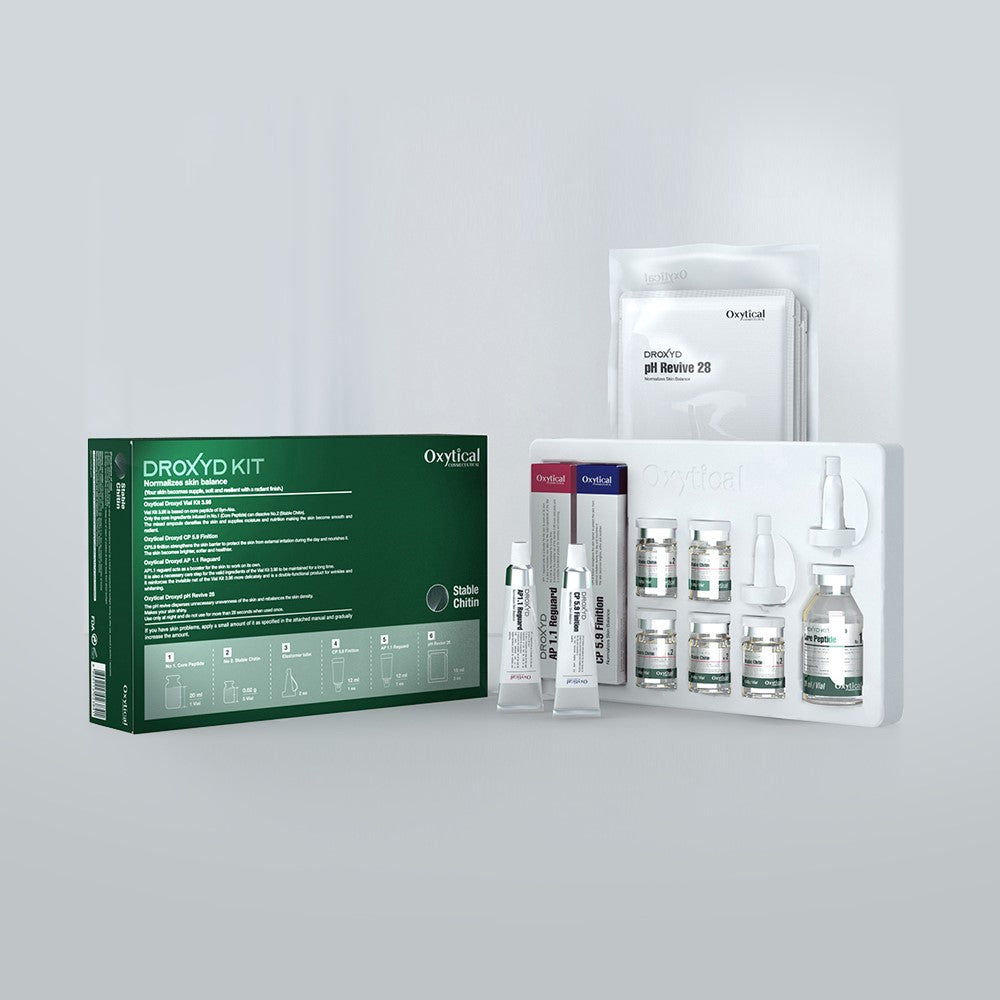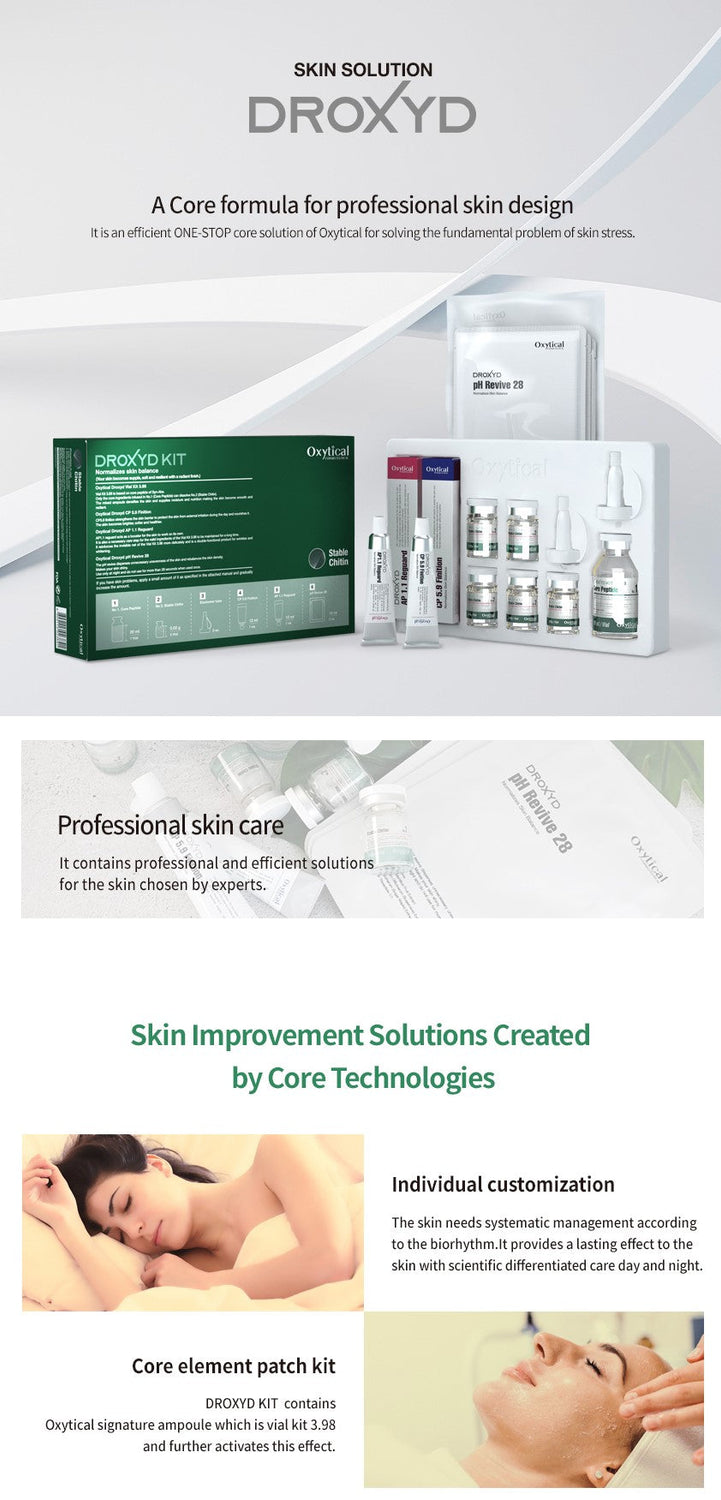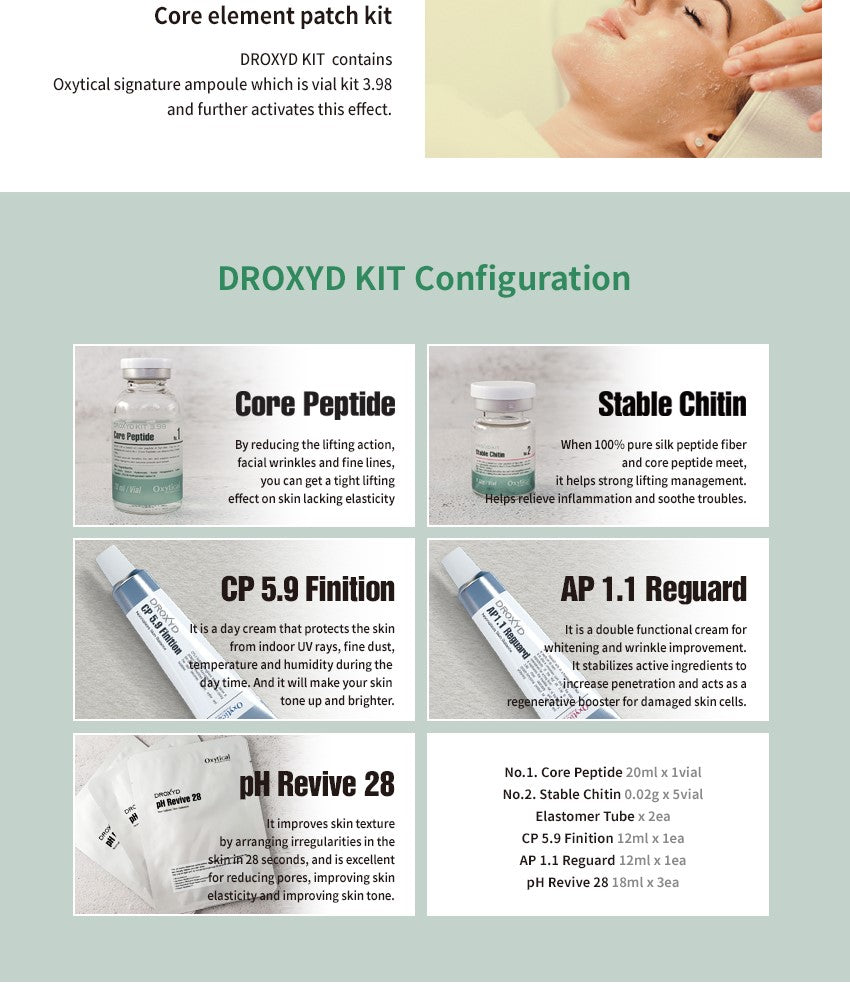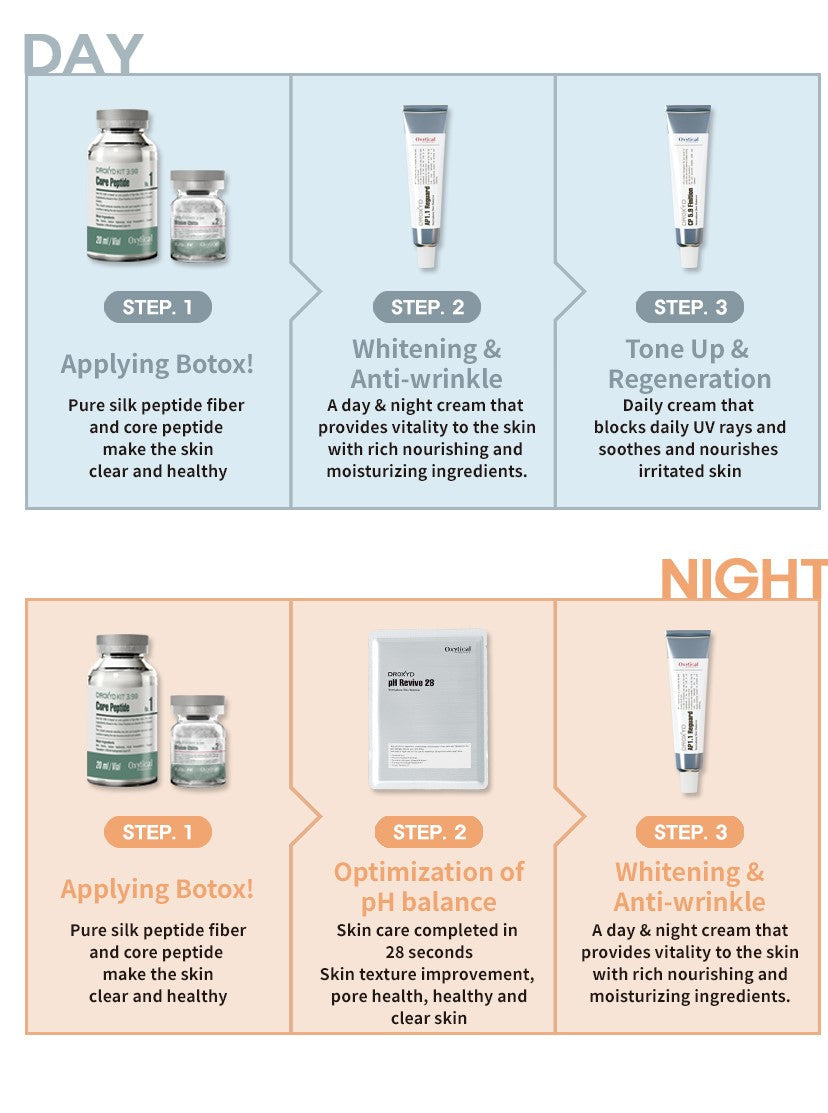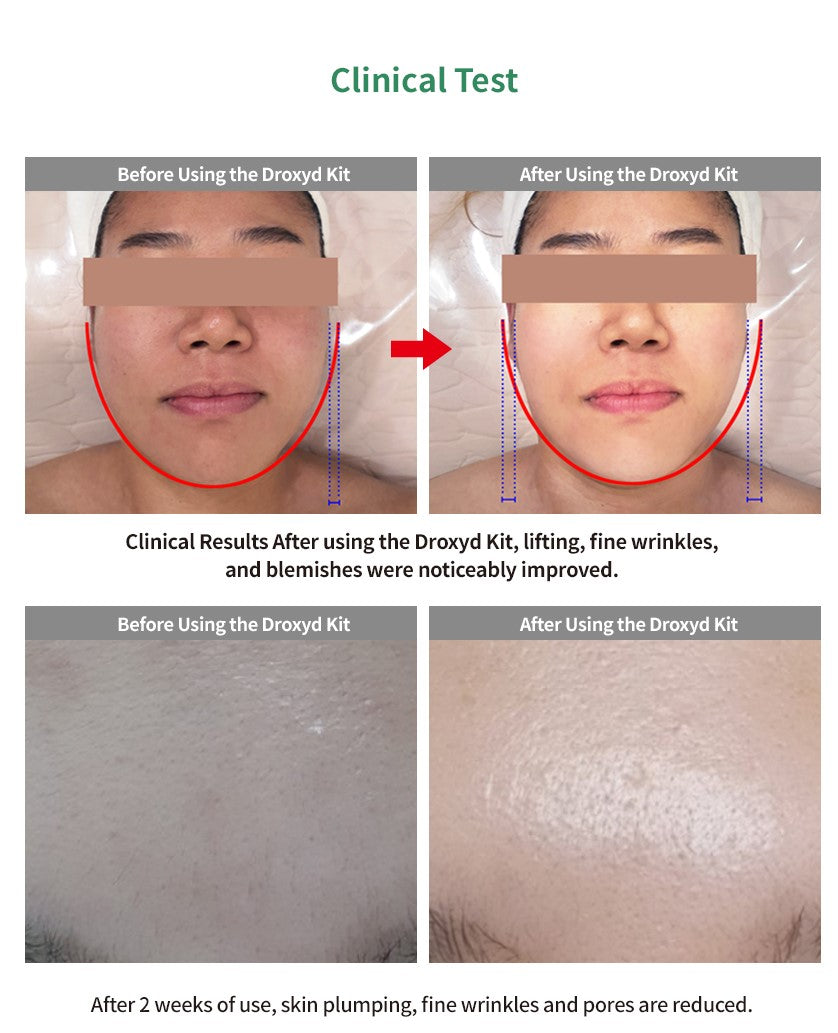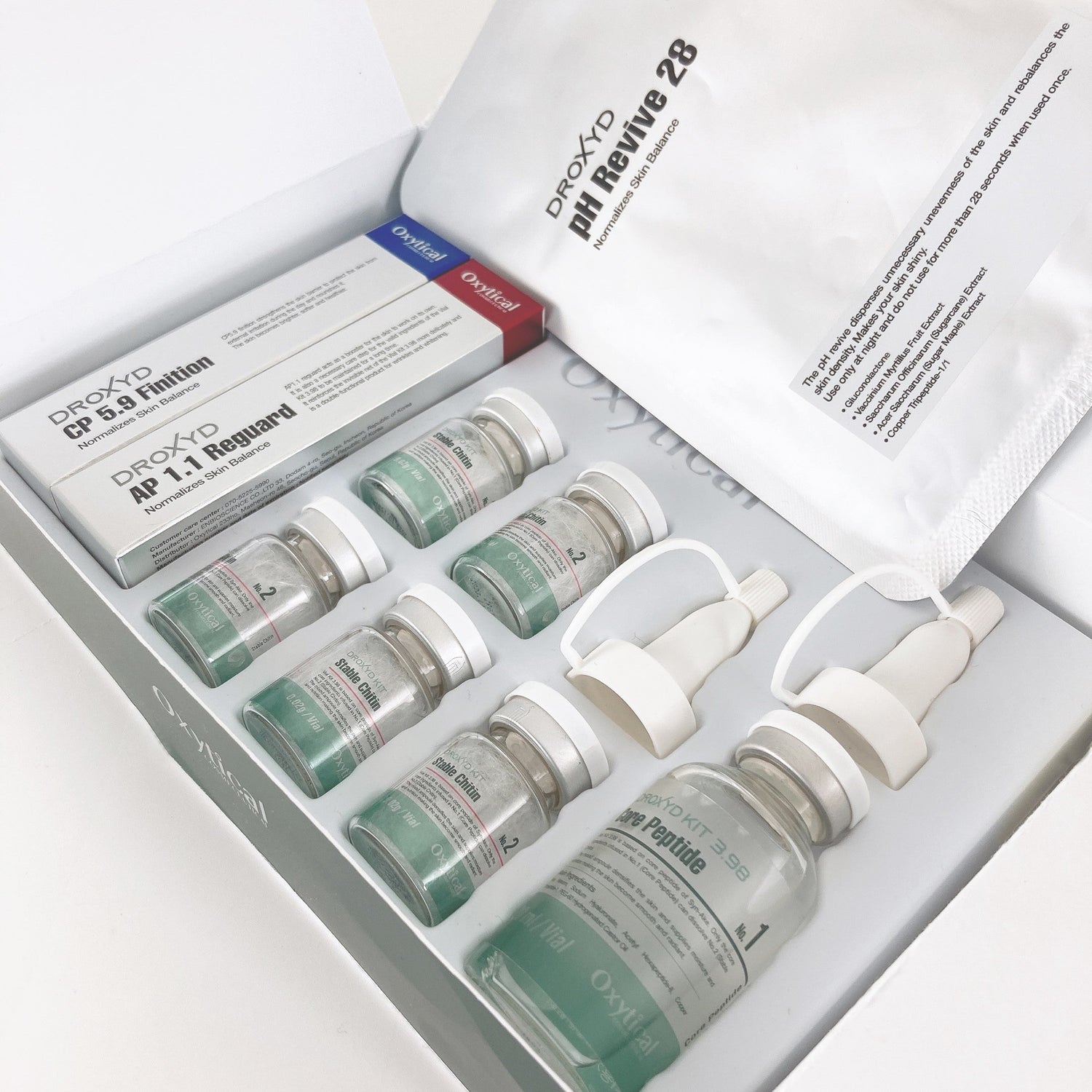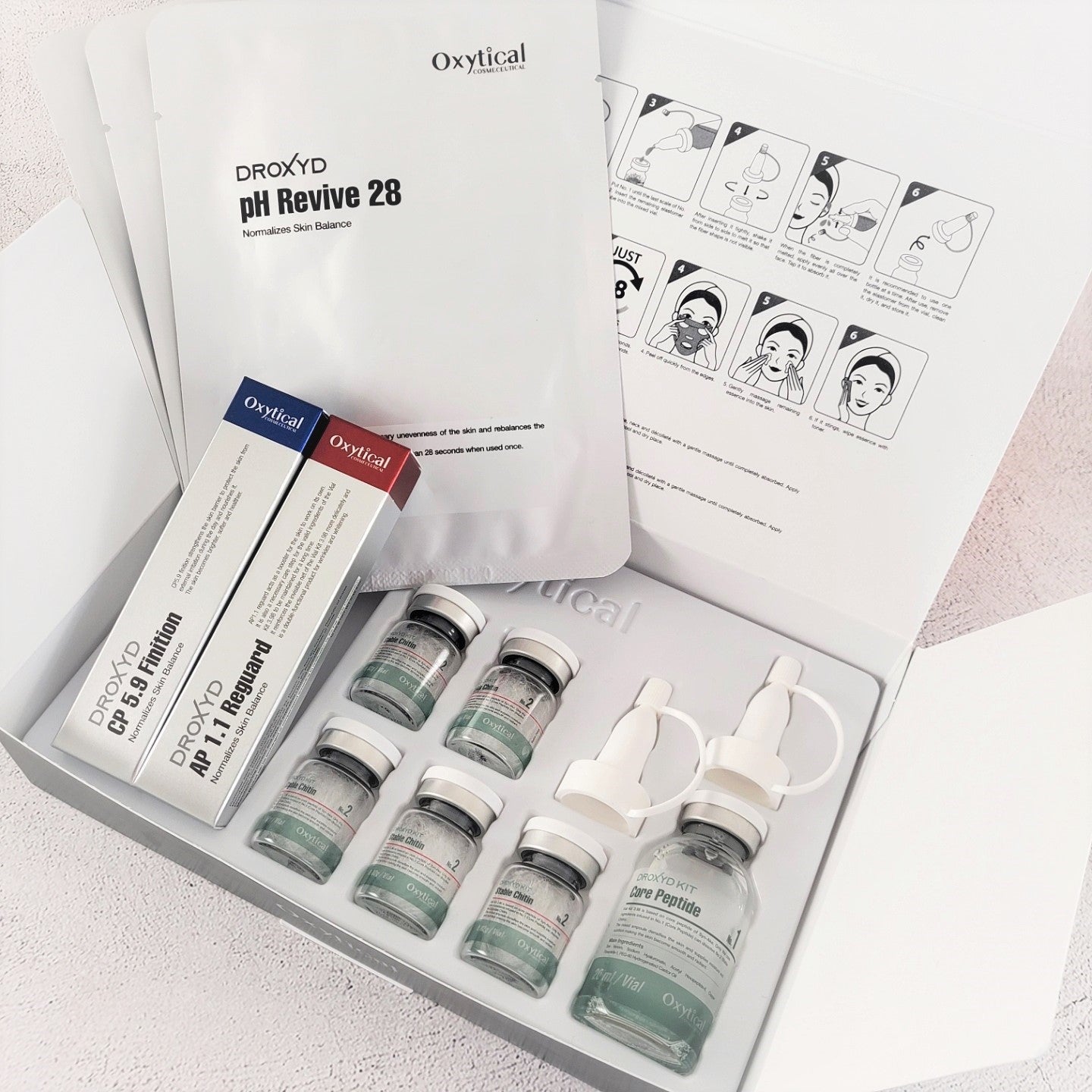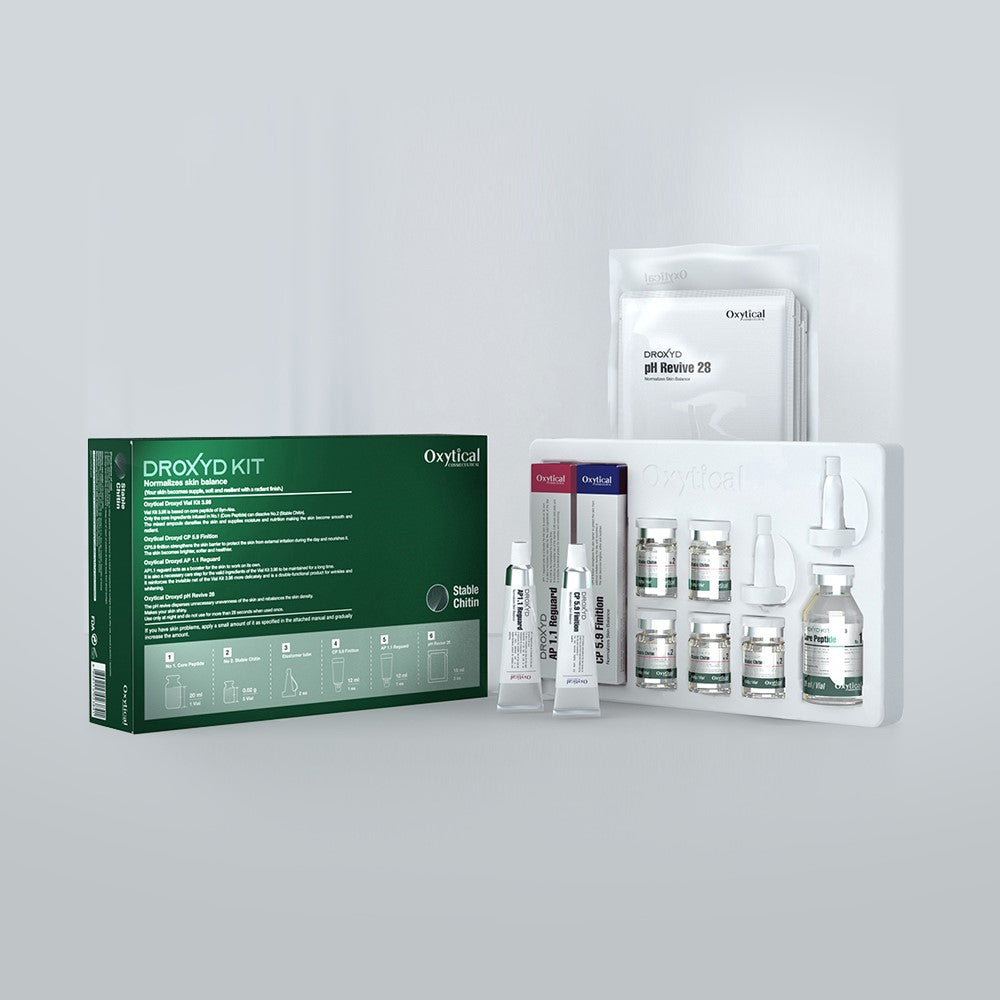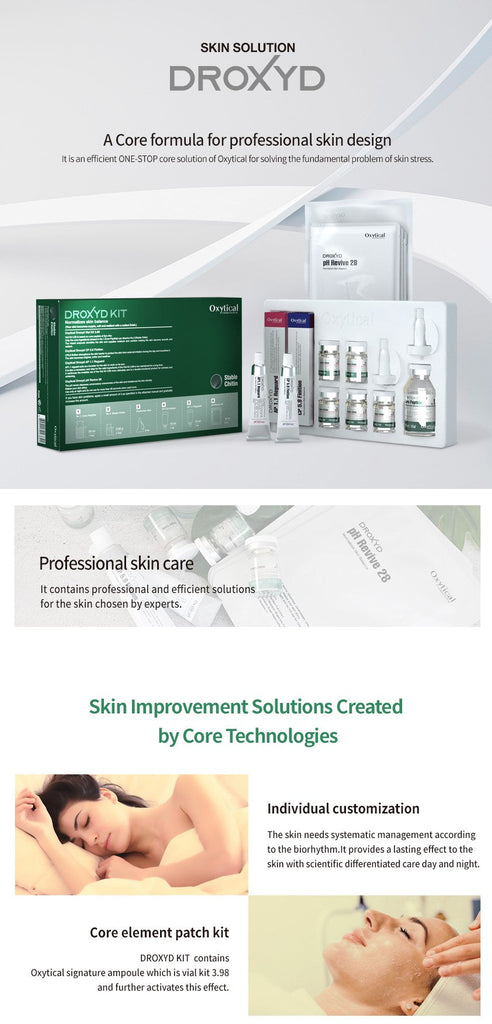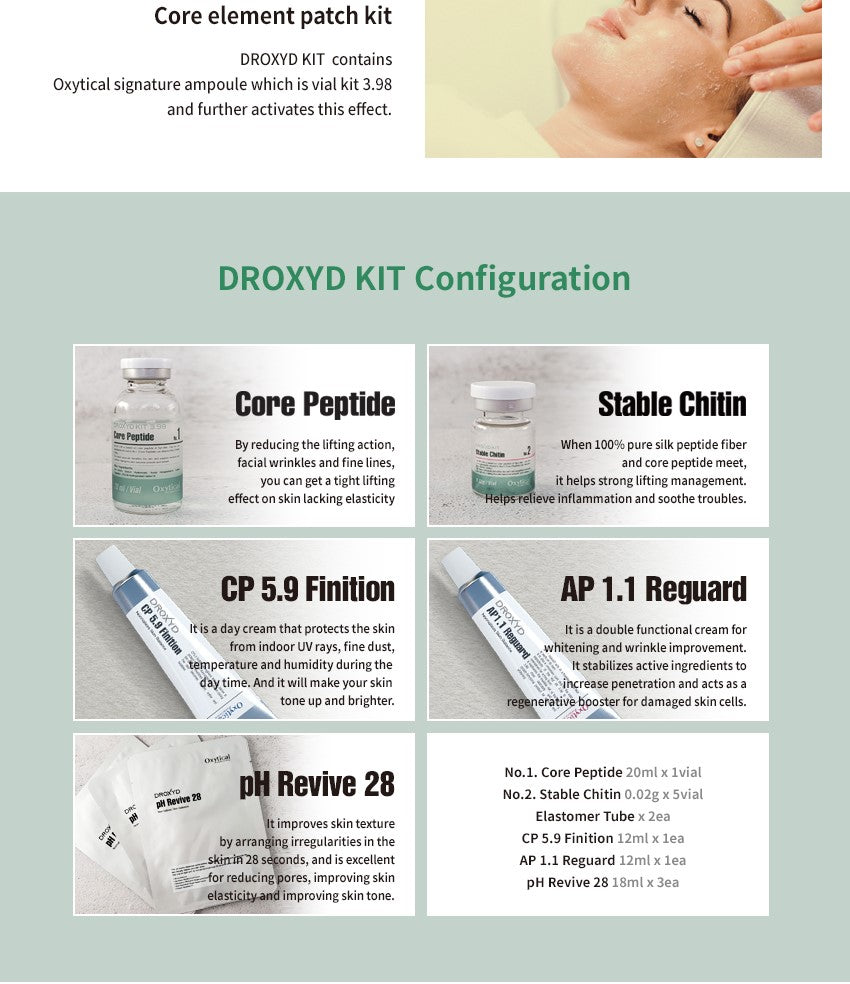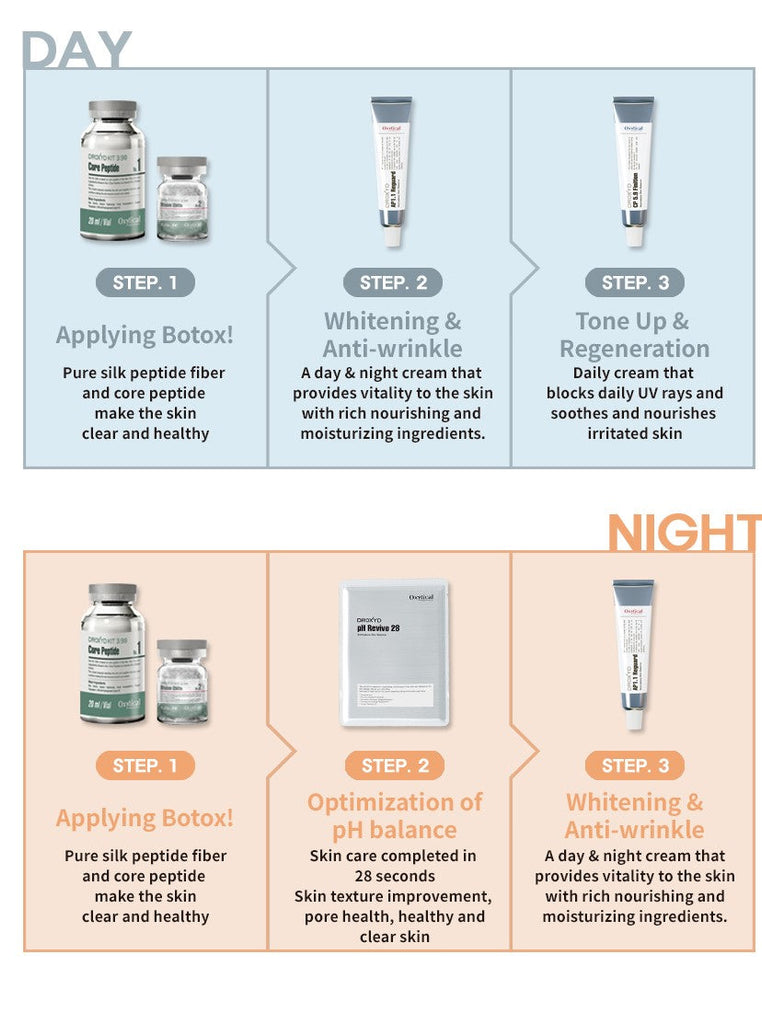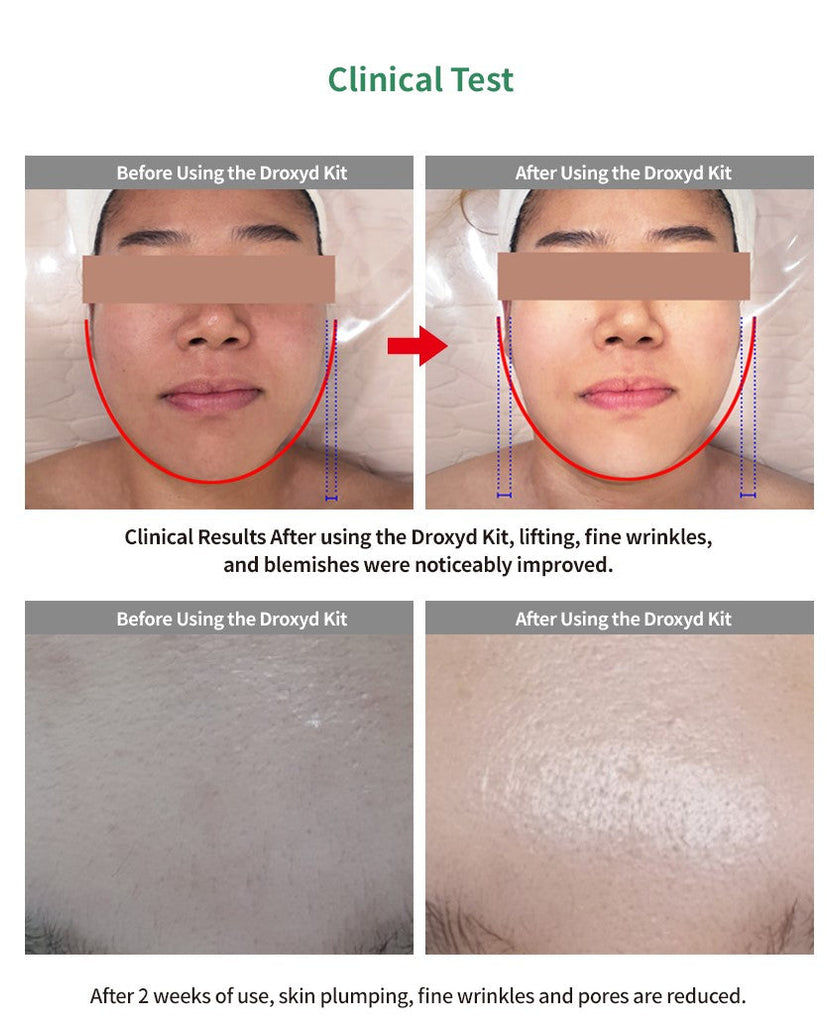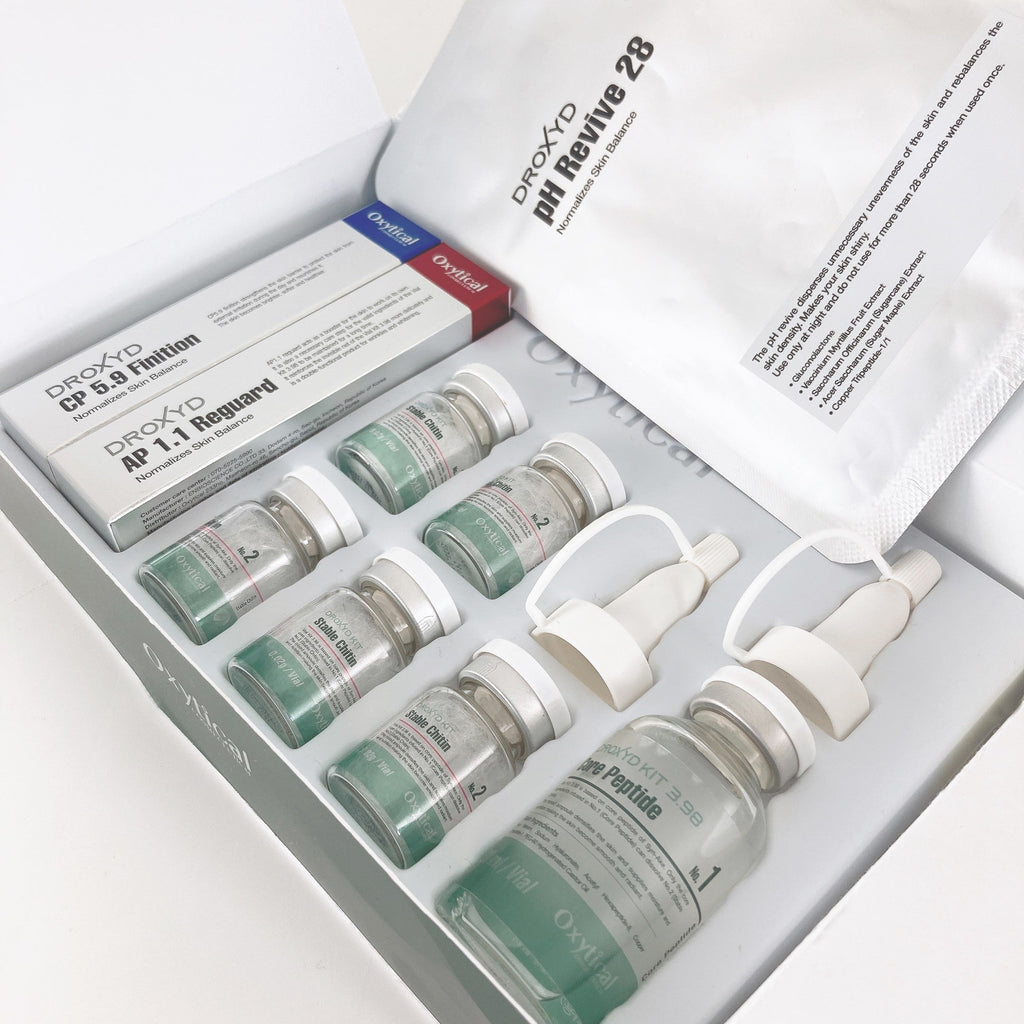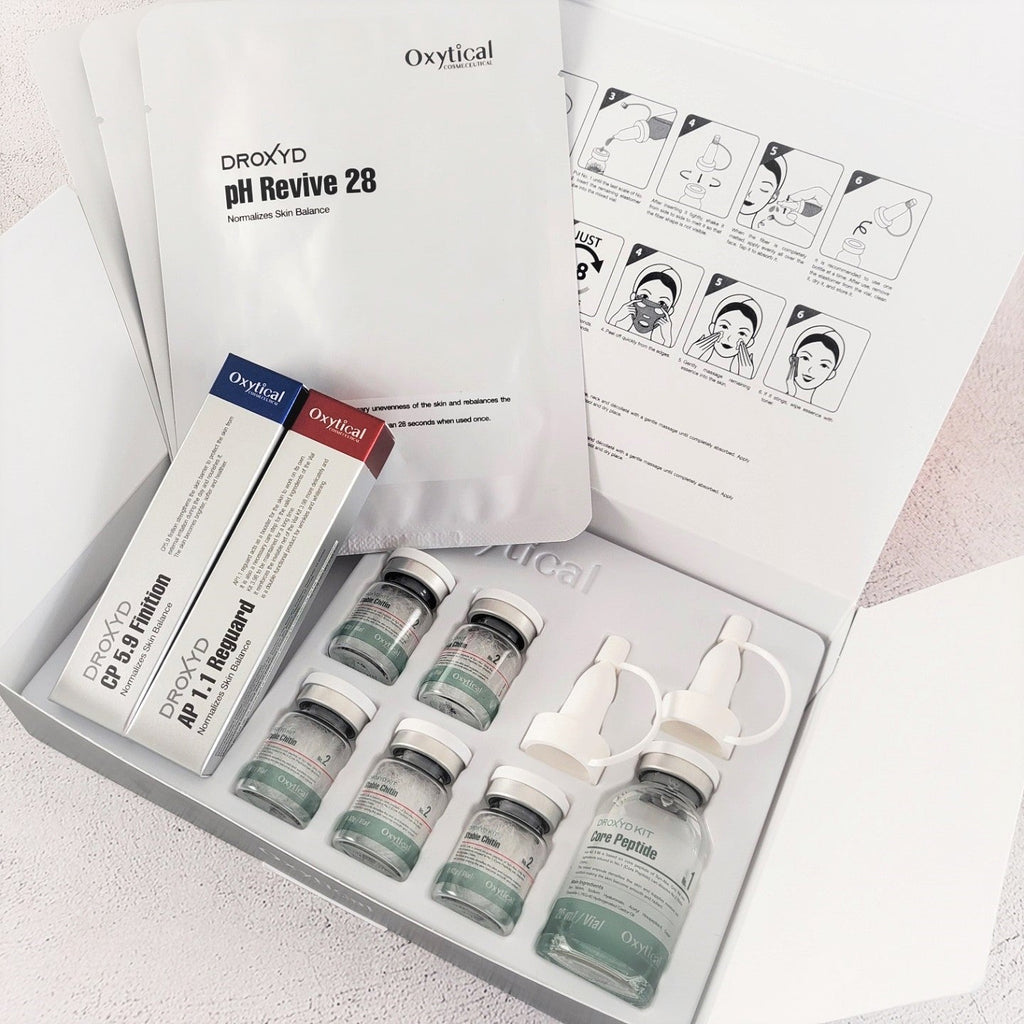 On Sale
Oxitical DROXYD KIT
Korean Cosmeceutical company Oxitical. Oxitical focuses on the right balance of Homeostasis. Pursuing the improvement of the natural beauty of women. It will make you feel natural and energetic beauty.
Every ingredients in the product is carefully selected. In collaboration with estheticians, dermatologists, and biologists, It guarantees the quality of the product and the stability of the skin.
The Kit contains :
1 * Core Peptide (20ml) : This can reduce lifting, facial winkles, fine winkles, etc., 
5 * Stable Chitin (0.02g) : 100% pure silk peptide fiber and core peptide meet t form and invisible net immediately upon application, helping strong lifting management. Due to the nature of silk peptide ingredients, it helps to relieve inflammation and soothe troubled skin.
3 * pH Revive 28 seconds Mask (18ml) : It improves skin texture by cleaning up skin irregularities in only 20 SECONDS and has an excellent effect on pore reduction, skin elasticity, and skin tone improvement. It can be applied to sensitive skin and all types of skin.
1 * CP 5.9 Finition (12ml) : It is a day cream that protects the skin from indoor UV rays, fine dust, temperature and humidity the day time, and it will make your skin tone up and brighter.
1 * AP 1.1 Reguard (12ml) : It is a structured research material made the technical skills of Oxytical.  While you're having a good night sleep, Droxyd Kit blends NY so that the active ingredients can stabilize. The droxyd kit contains the ingredients that in enhances penetration and acts as a booster for regeneration of damaged skin cells. A pumping effect can also be expected due to the content of porphyrin.