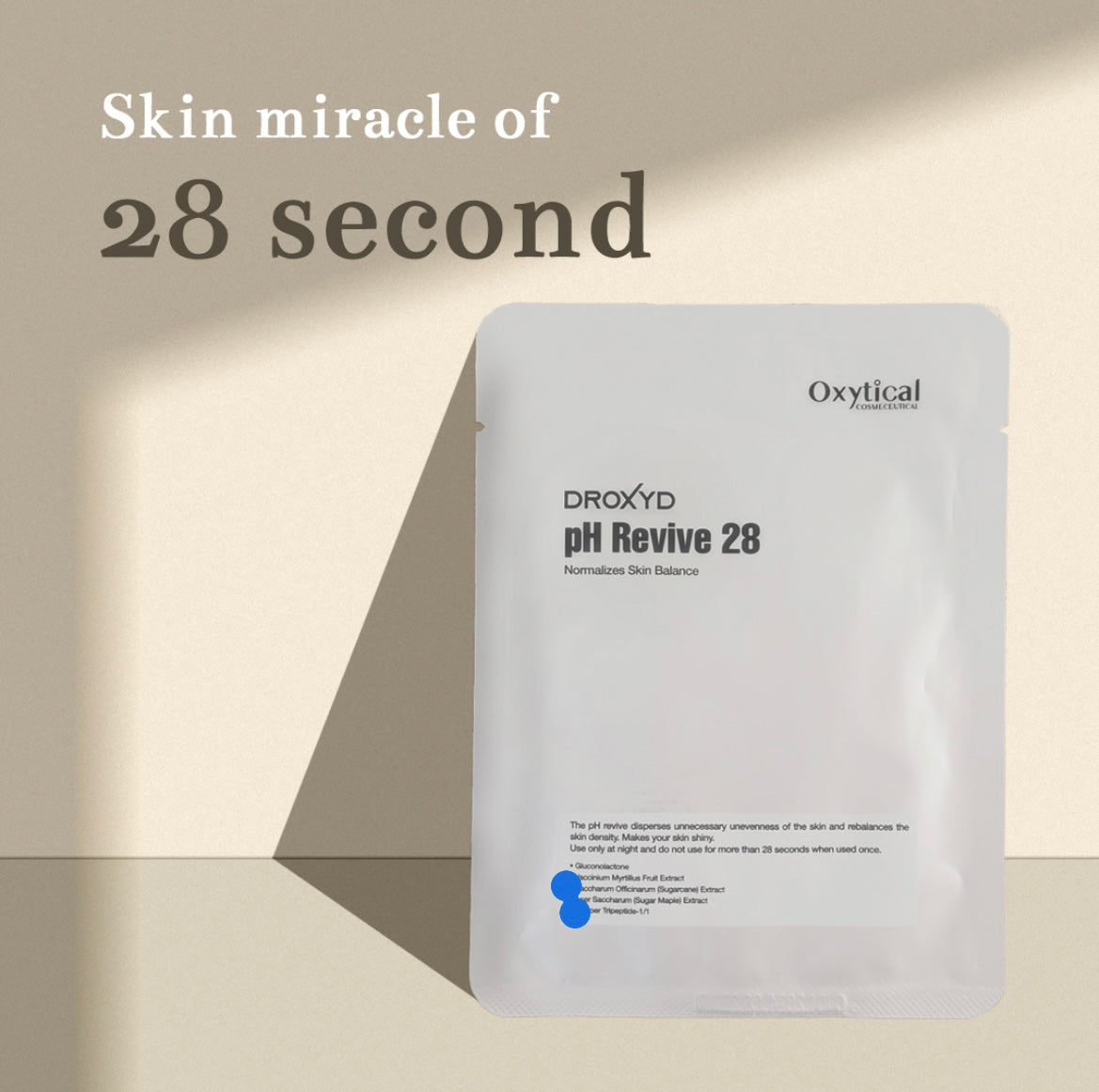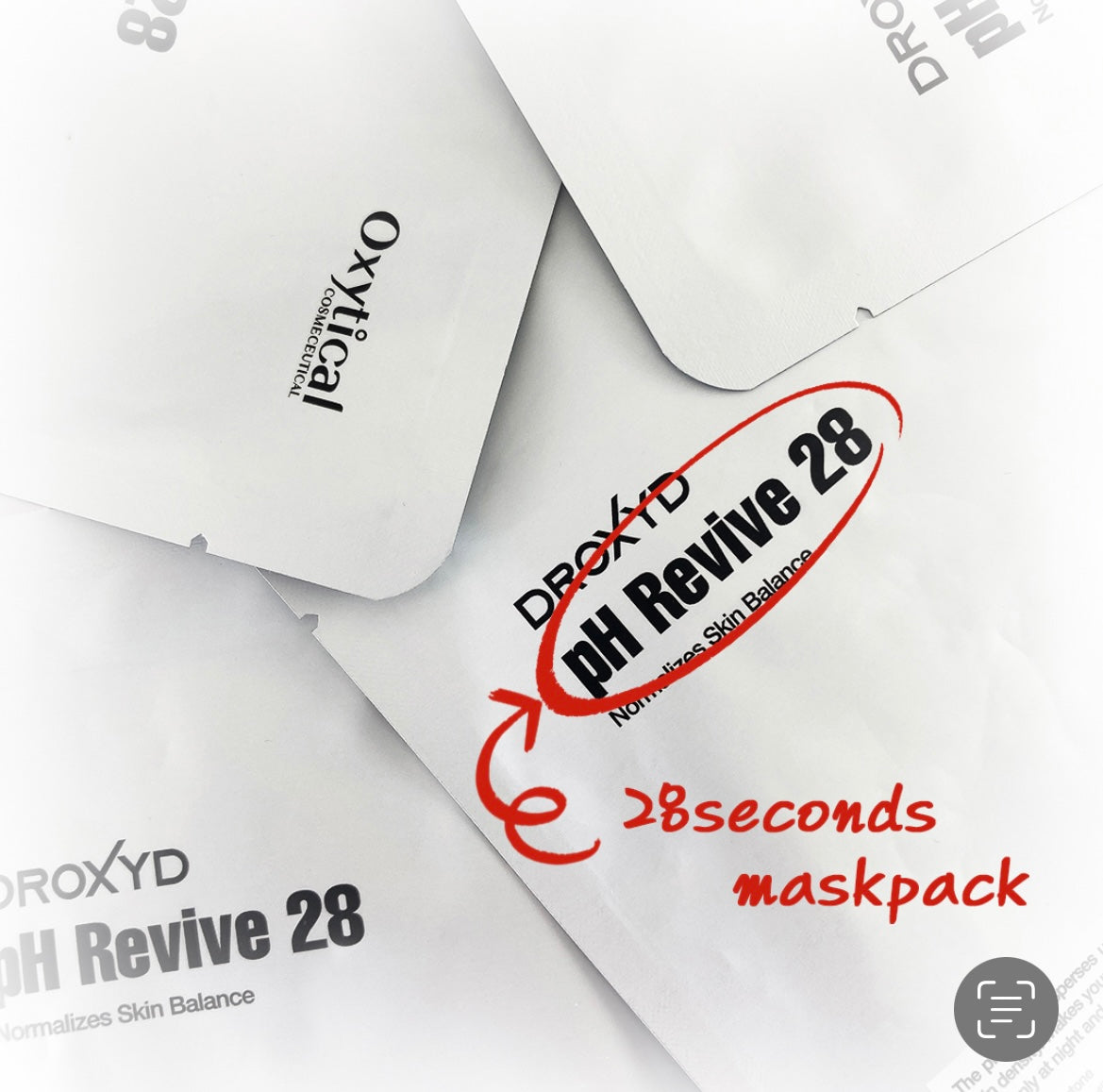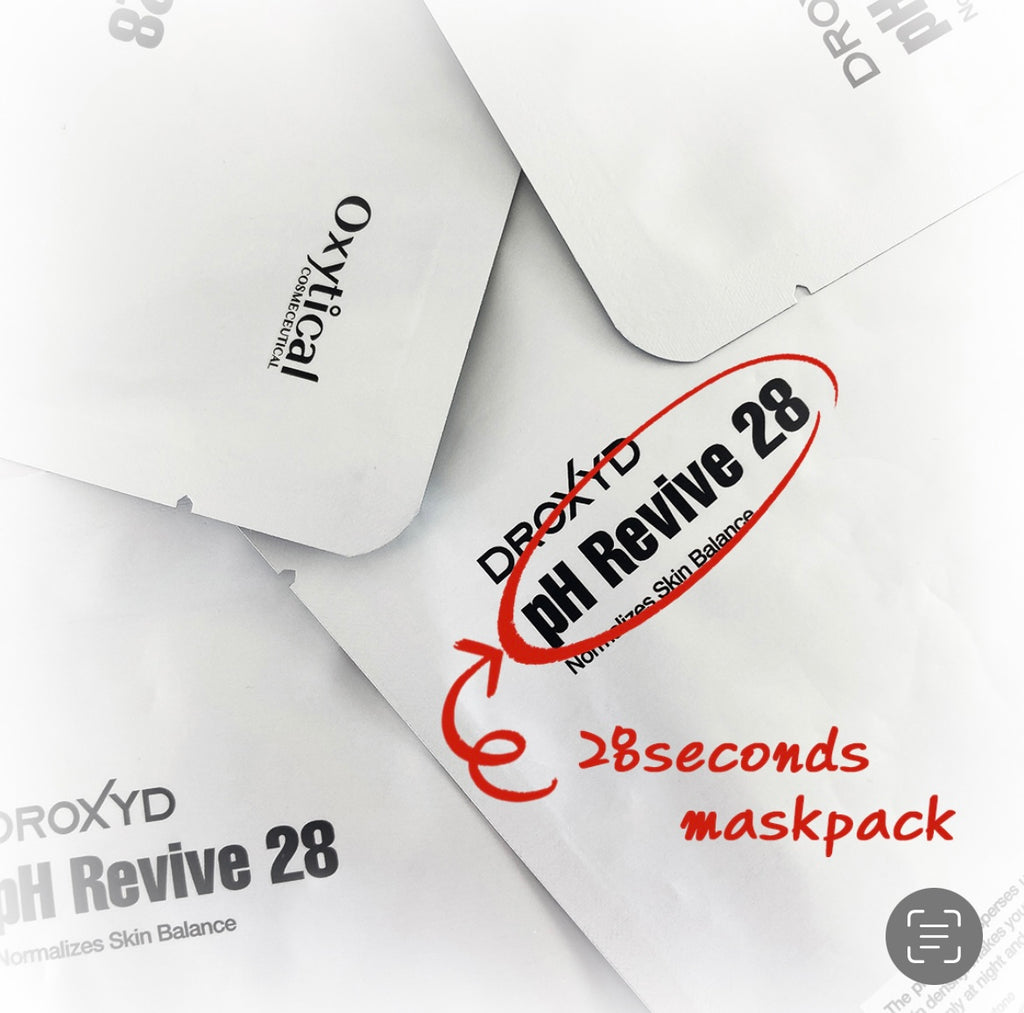 On Sale
Oxitical 28 Seconds Facial Mask
Korean Cosmeceutical company Oxitical. Oxitical focuses on the right balance of Homeostasis. Pursuing the improvement of the natural beauty of women. It will make you feel natural and energetic beauty.
Every ingredients in the product is carefully selected. In collaboration with estheticians, dermatologists, and biologists, It guarantees the quality of the product and the stability of the skin.
5 sheets of pH Revive 28 seconds Mask (18ml) : It improves skin texture by cleaning up skin irregularities in only 20 SECONDS and has an excellent effect on pore reduction, skin elasticity, and skin tone improvement. It can be applied to sensitive skin and all types of skin.