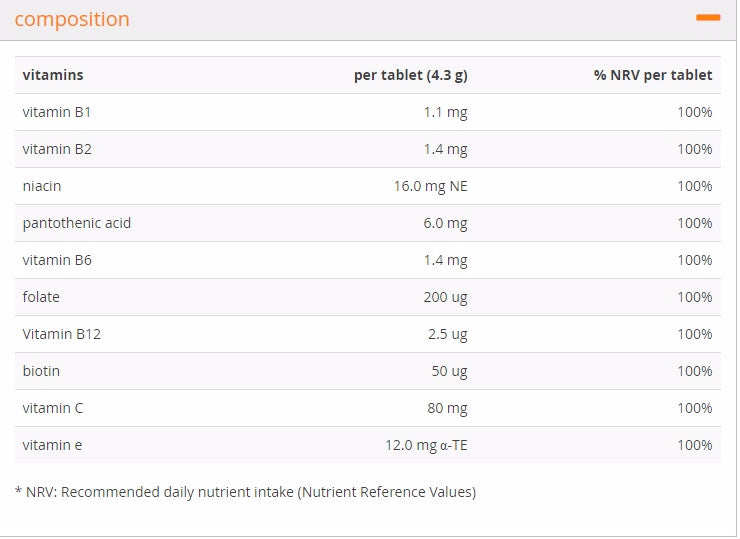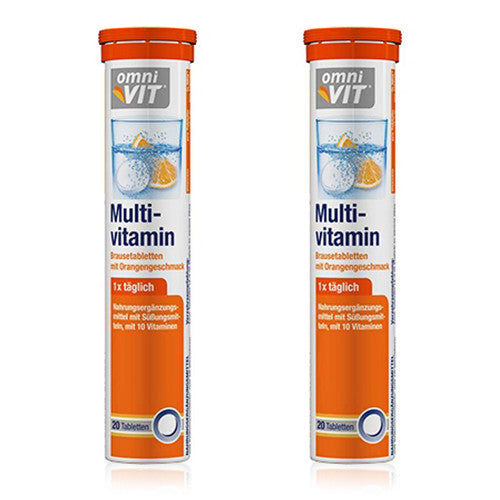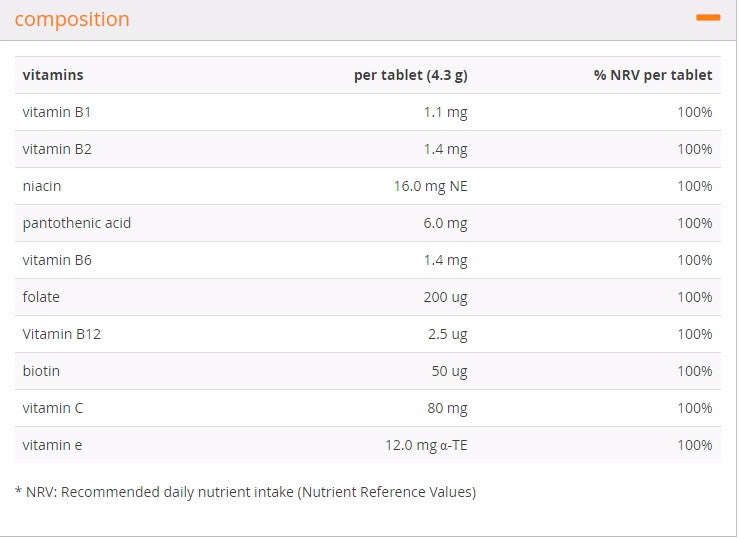 On Sale
Omnivit Multi-Vitamin (40 tablets)
Omnivit Multi-Vitamin is a food supplement suited for adults and children aged over 14. It contains vitamins B, C, E contributing to a normal functioning of the immune system. Vitamins B, C,  contribute to reducing fatigue. 
Omnivit Multi-Vitamin is formulated for the purpose of a dual functioning:
It stimulates your vitality on a daily basis.
It quickly provides energy.
Omnivit VITALITY is a perfect, scientifically tested combination of three kinds of energy contribution:
dosed, stimulating body and mind.
Suggested : 
One tablet (4.3 g) a day in a glass of water to drink (200 ml).
The recommended daily dose should not be exceeded.  Food supplements should not be used as a substitute for a balanced and varied diet and a healthy lifestyle.
** Keep out of reach of small children.**
Ingredients : Citric acid, sodium hydrogen carbonate, maltodextrin, starch, natural flavor, vitamin C, beetroot juice powder (maltodextrin, beetroot juice concentrate), sweetener sodium cyclamate, natural orange flavor, vitamin E, niacin, sweetener sodium saccharin, calcium D-pantothenate, vitamin B2, vitamin B6, vitamin B1, folic acid, biotin, vitamin B12.
Manufacturer : Krüger GmbH & Co. KG, D-51469 Bergisch Gladbach (Made in Germany)