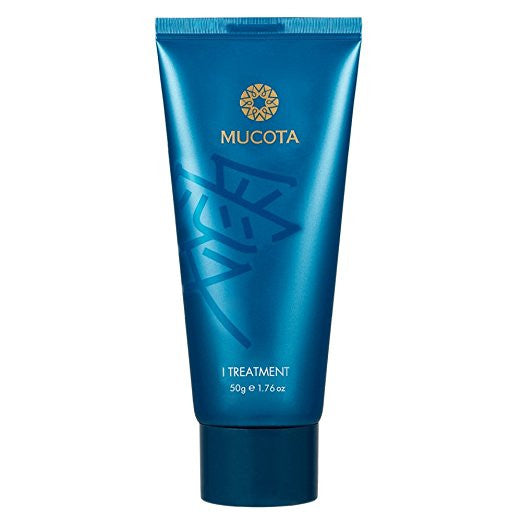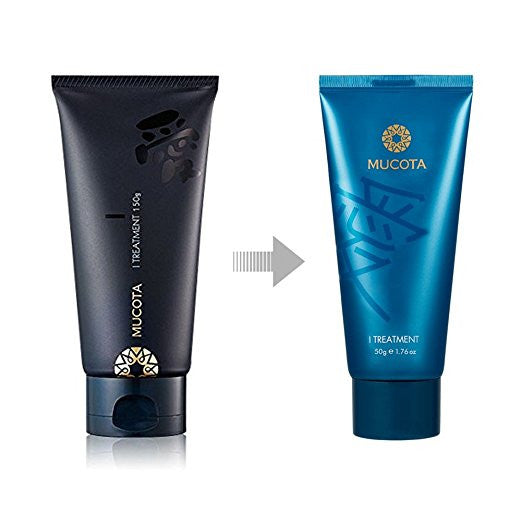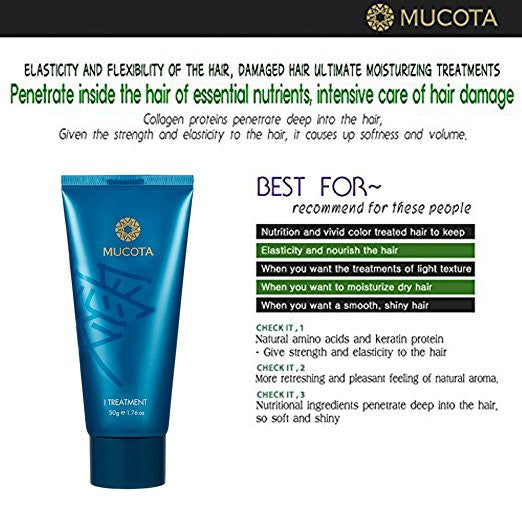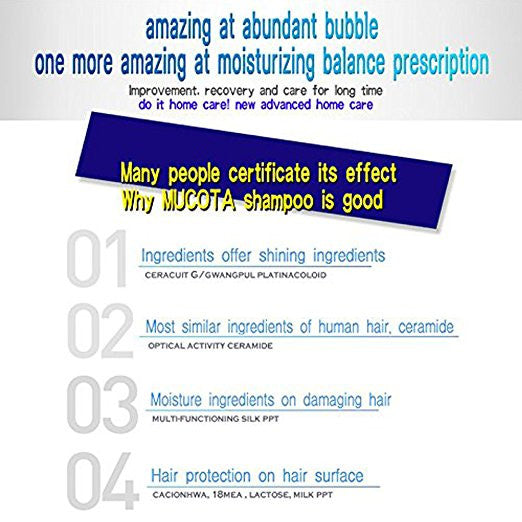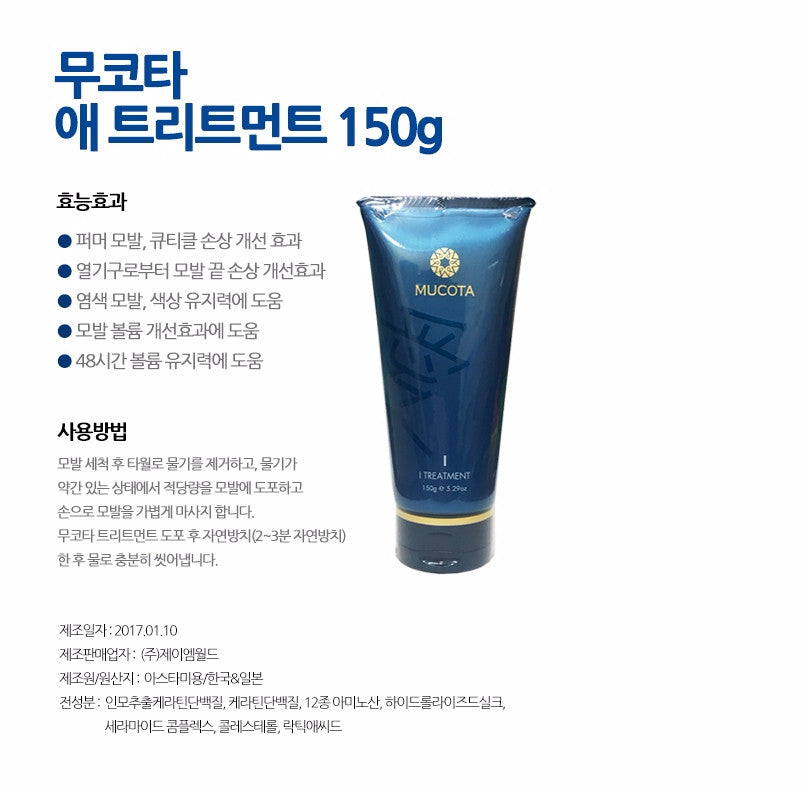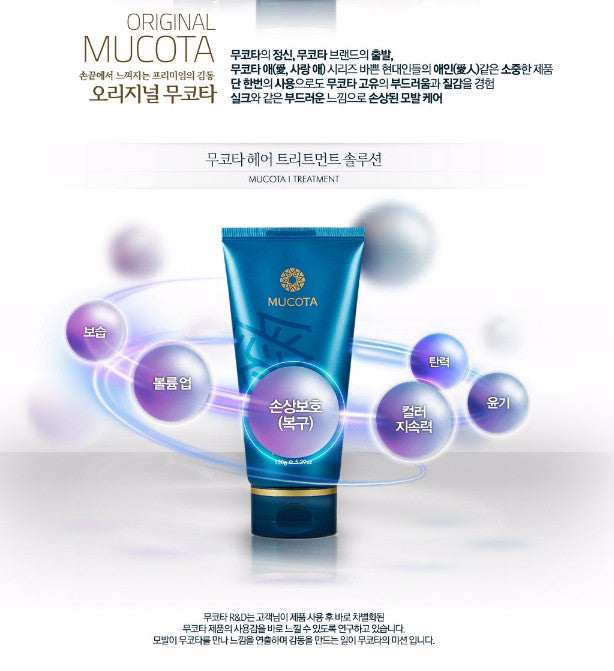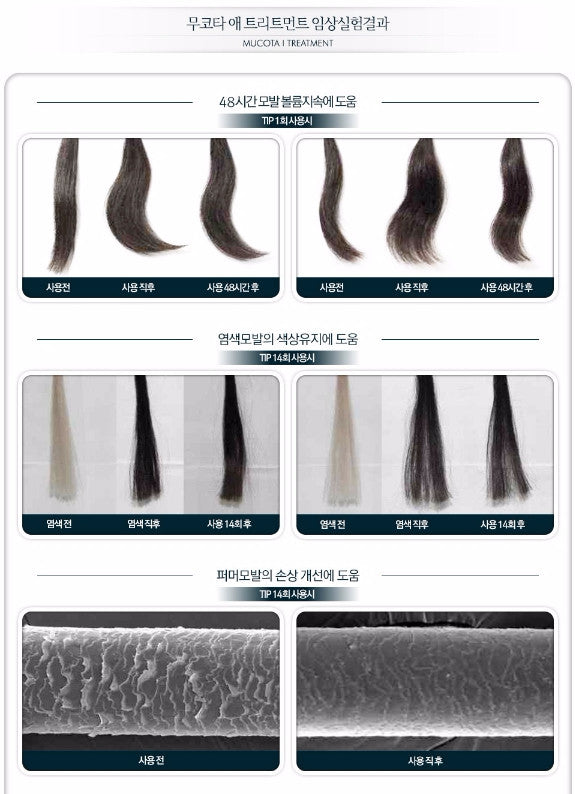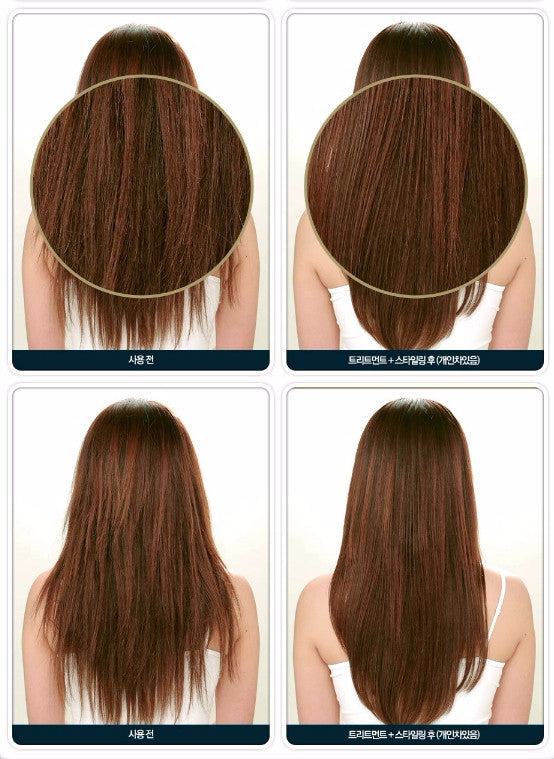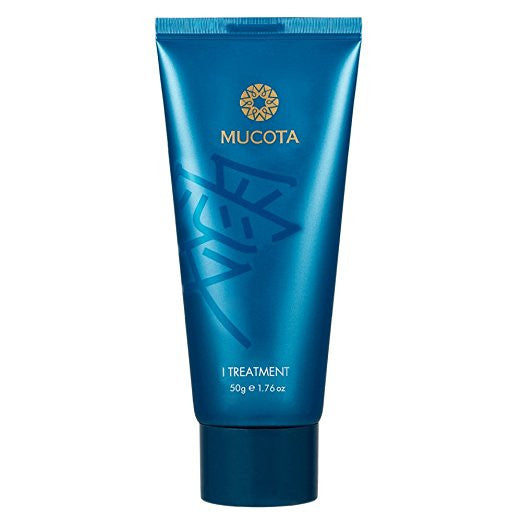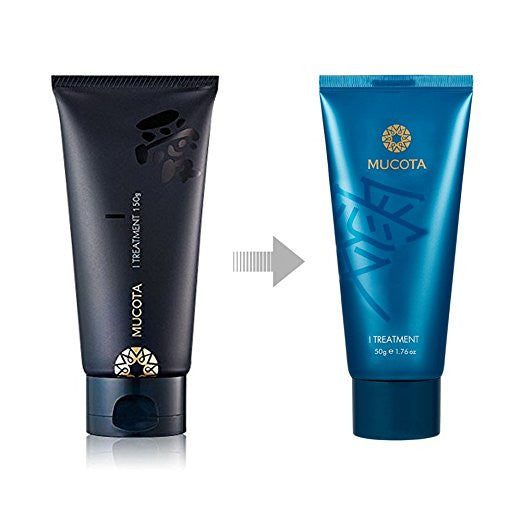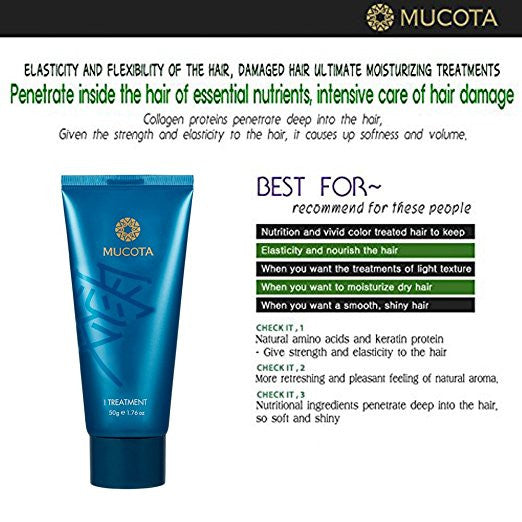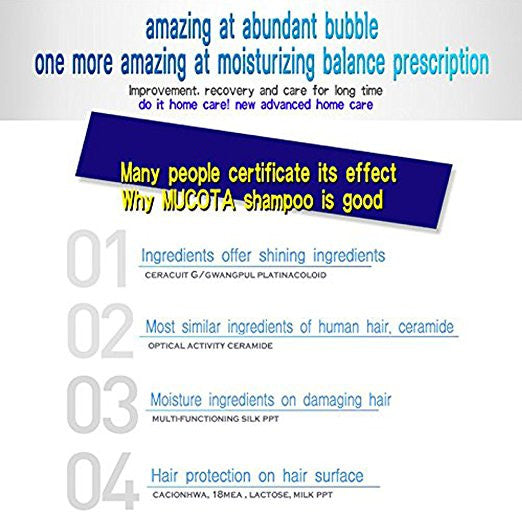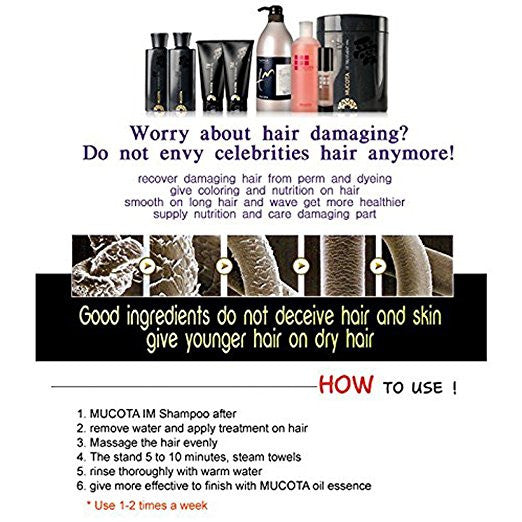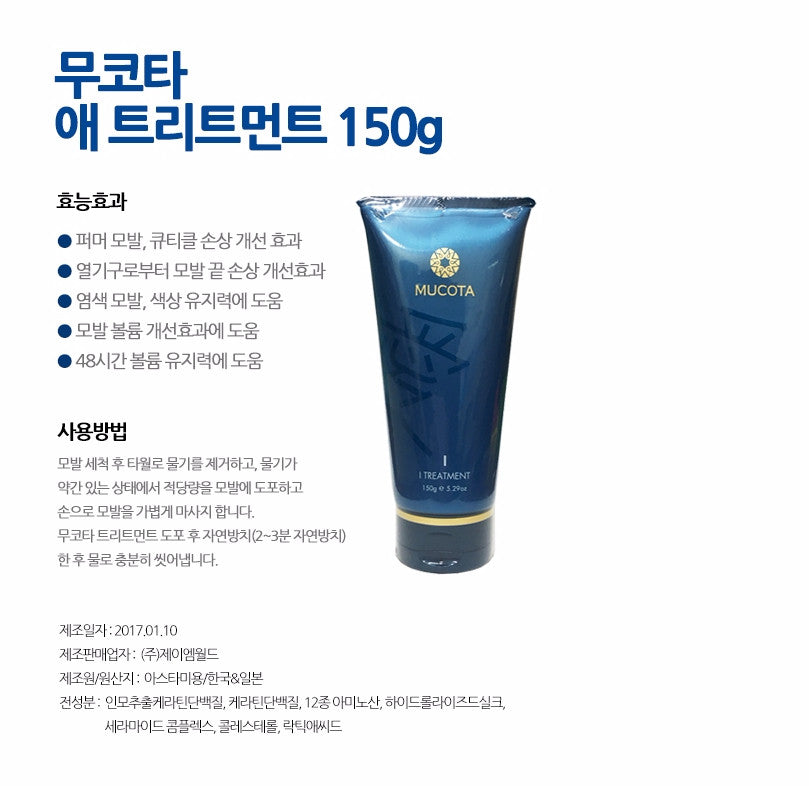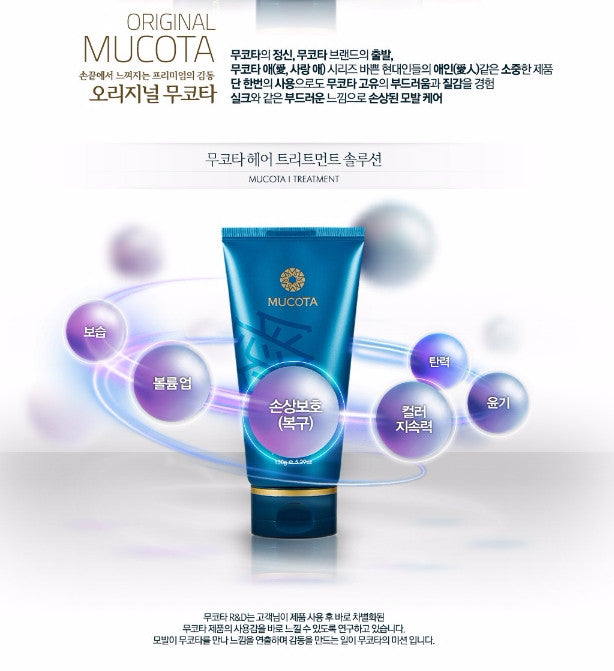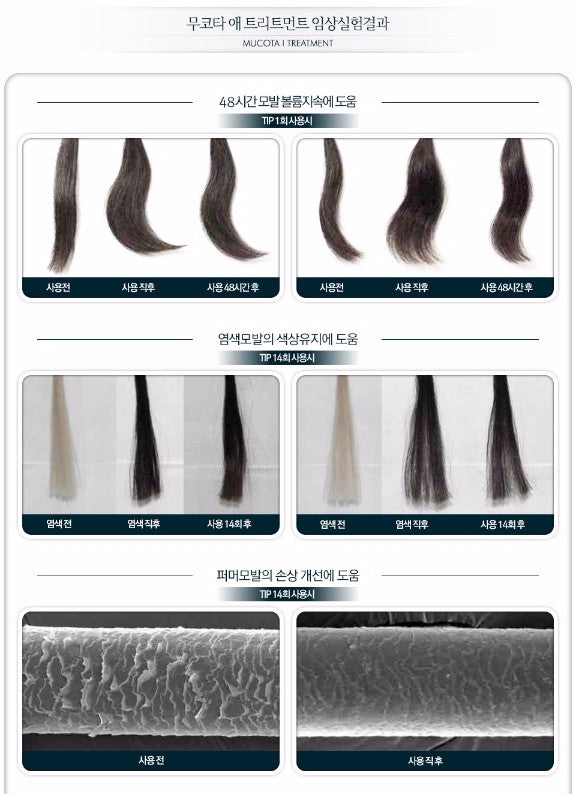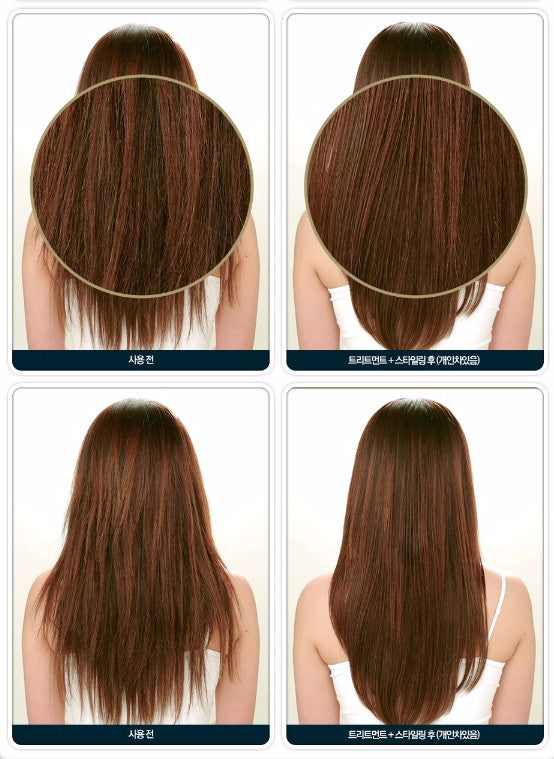 On Sale
MUCOTA I TREATMENT_무코타 홈케어
MUCOTA is the No.1 premium hair care brand in pursuit of healthy and beautiful hair. The main ingredients in MUCOTA brand products are proteins, hypoallergenic ingredients, and a variety of natural ingredients designed for the full recovery of damaged hair.
With 10 years of research, professional hair stylists have been using MUCOTA brand products with great satisfaction. Forget about going to the hair salon and paying for expensive hair treatments. Now use MUCOTA I Treatment at home and get professional result on a daily basis.  
Elasticity and flexibility of the hair, damaged hair ultimate moisturizing treatments

Penetrate inside the hair of essential nutrients, intensive care of hair damage

Collagen proteins penetrate deep into the hair, Given the strength and elasticity to the hair, it couses up softness and volume.

50g (1.76 oz) or 150g  (5.29 oz)
Made in Japan
How to Use :
Shampoo and Rinse. Squeeze out excess moisture. Apply appropriate amount into the palm of your hand and apply throughout the hair concentrating on ends. Leave  on for 2-3 minuates and then rinse out.