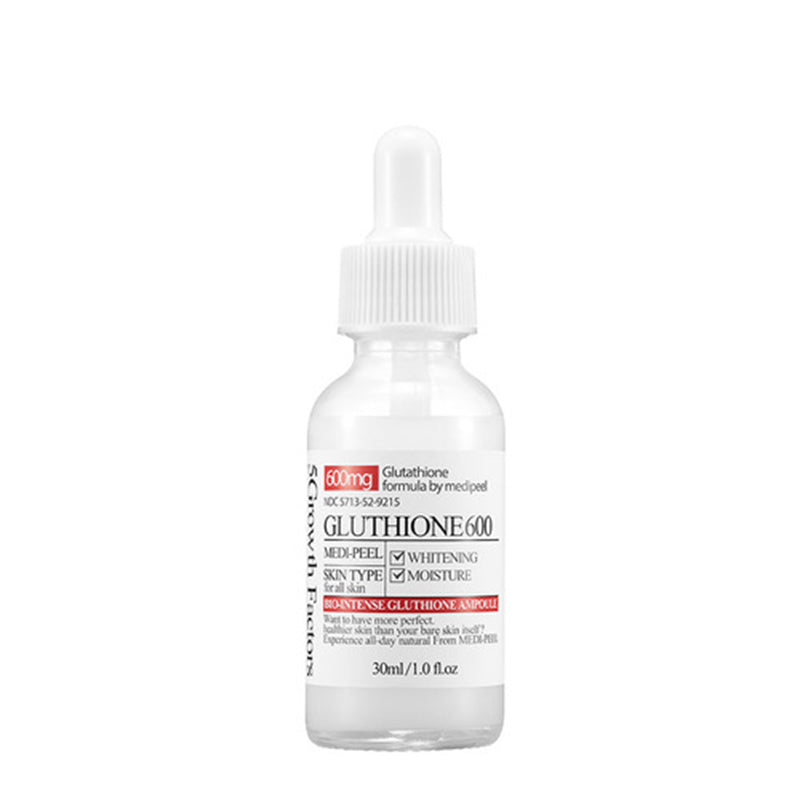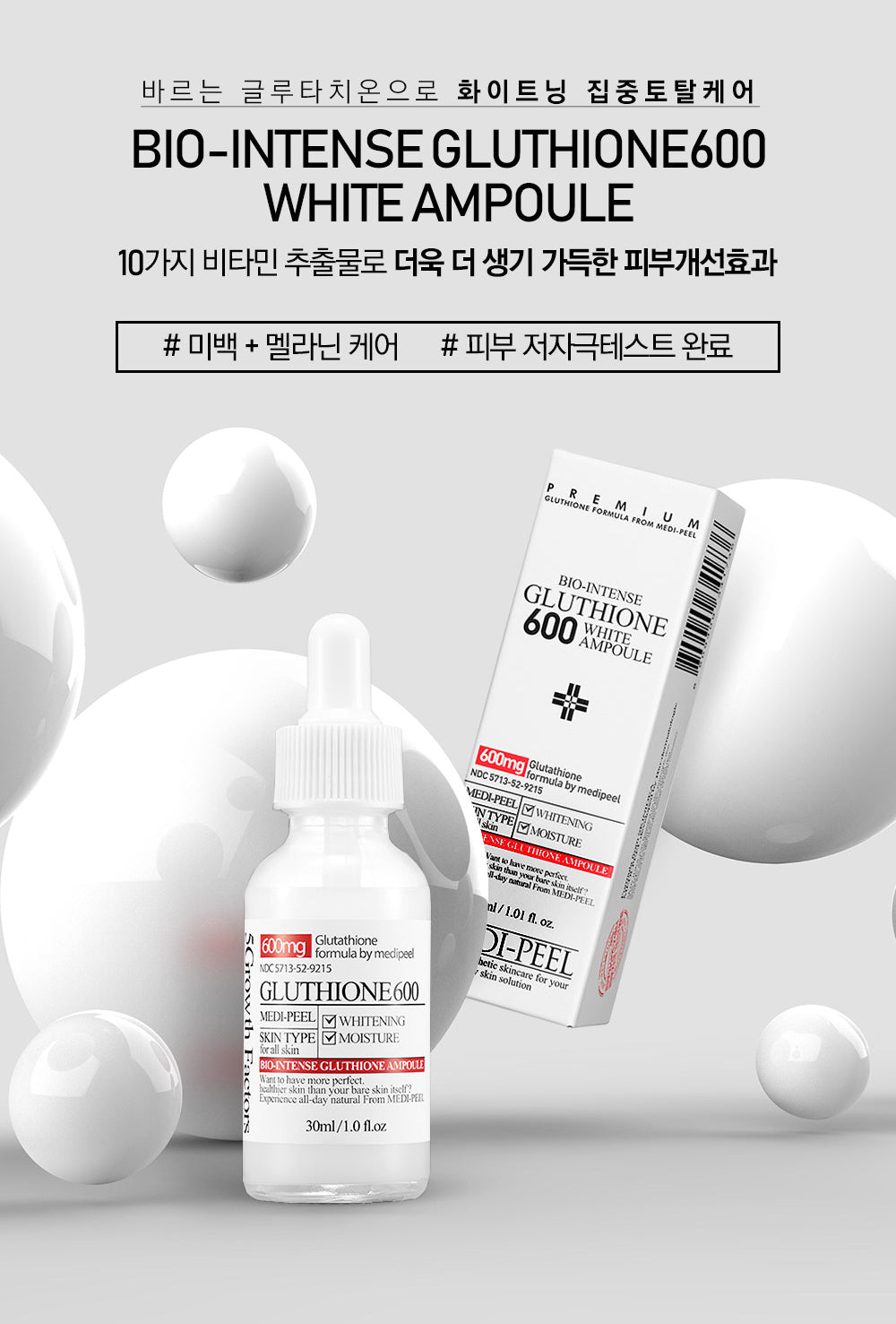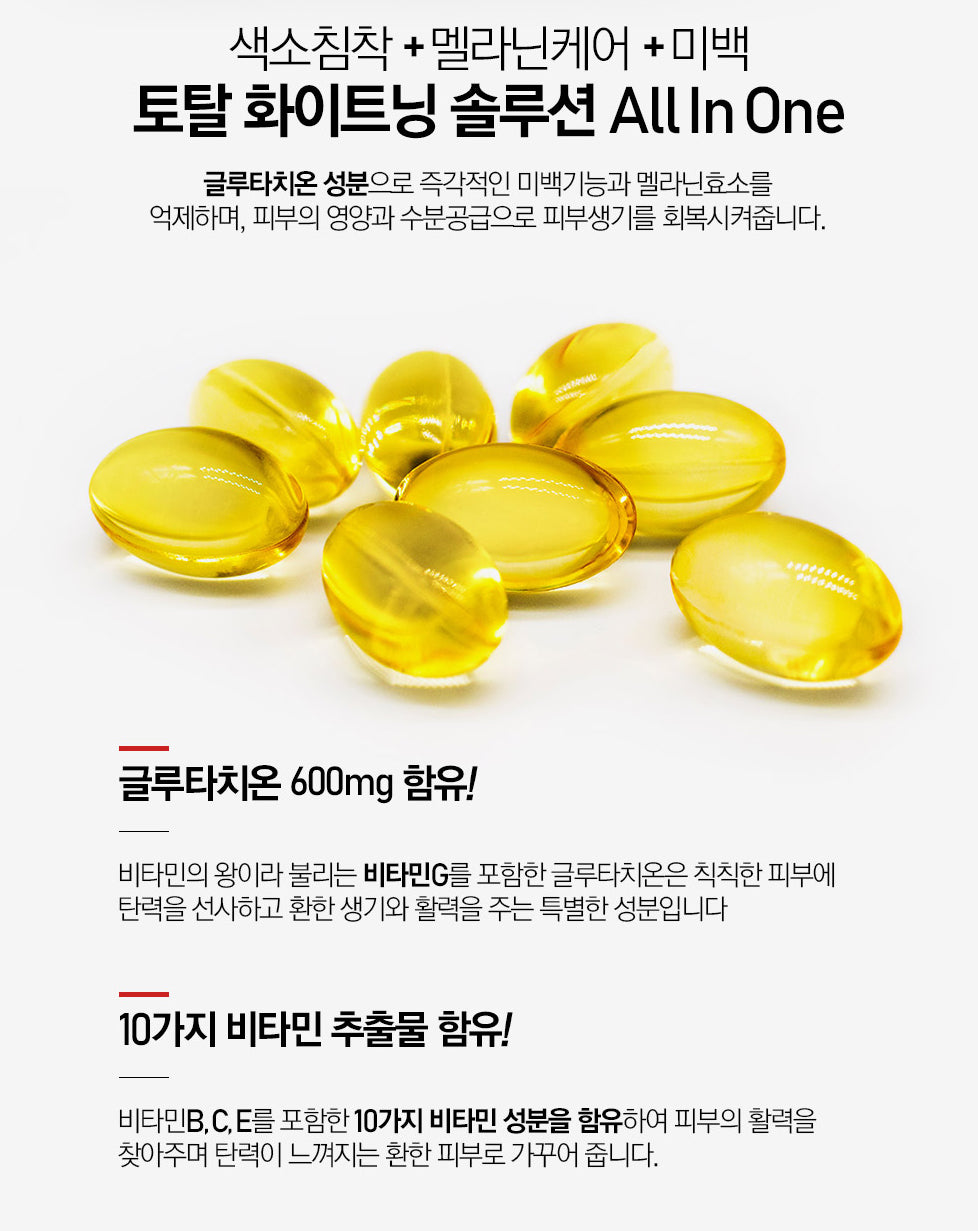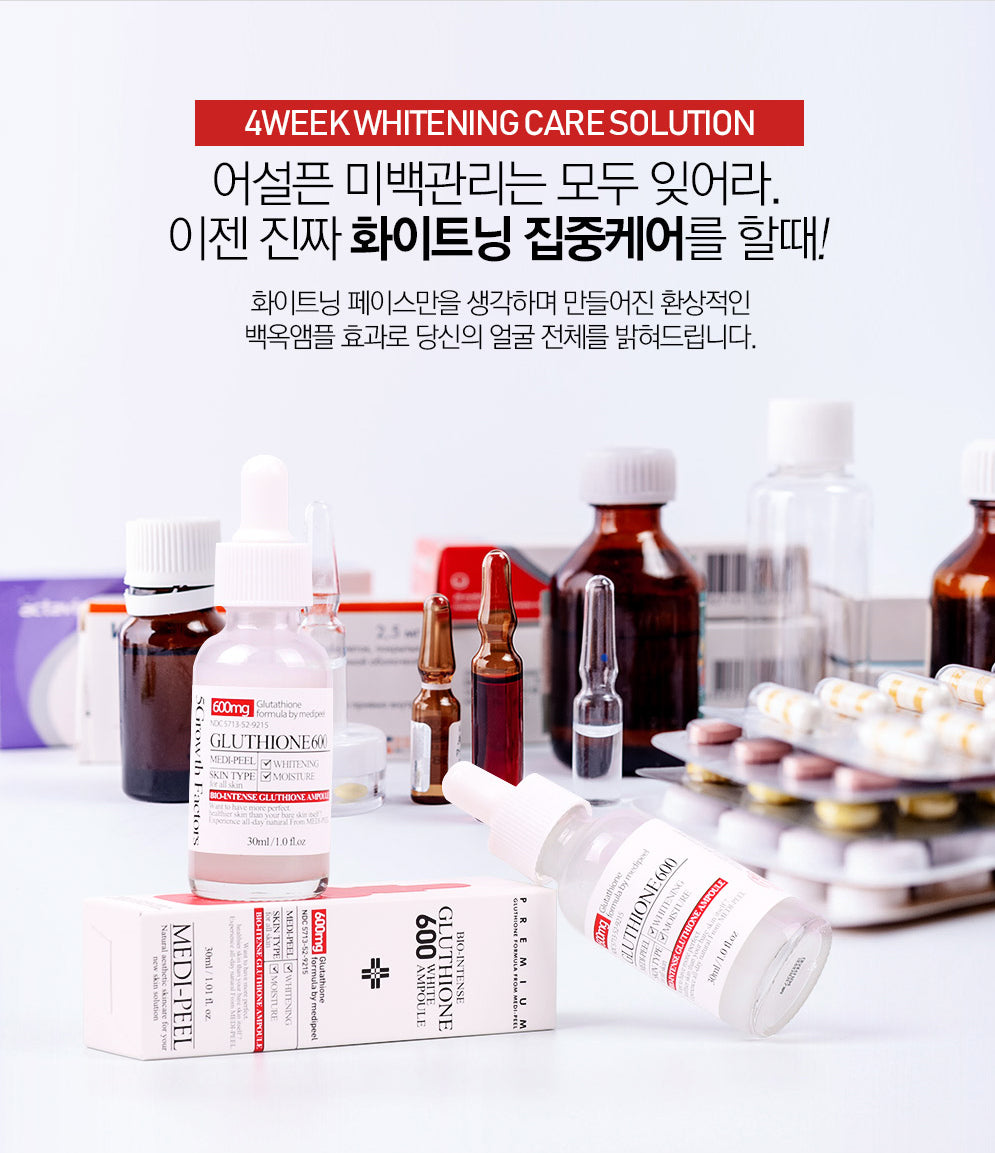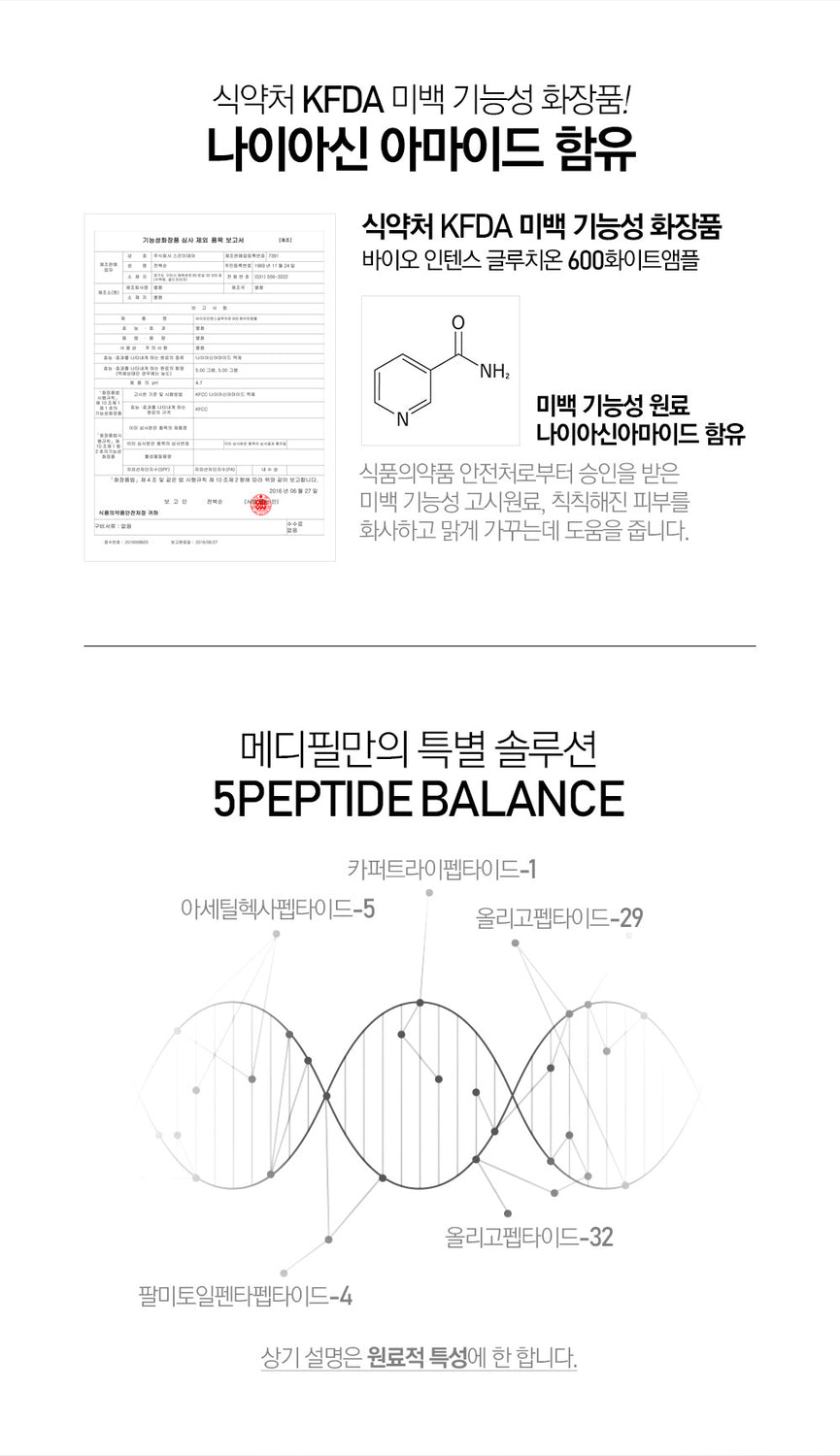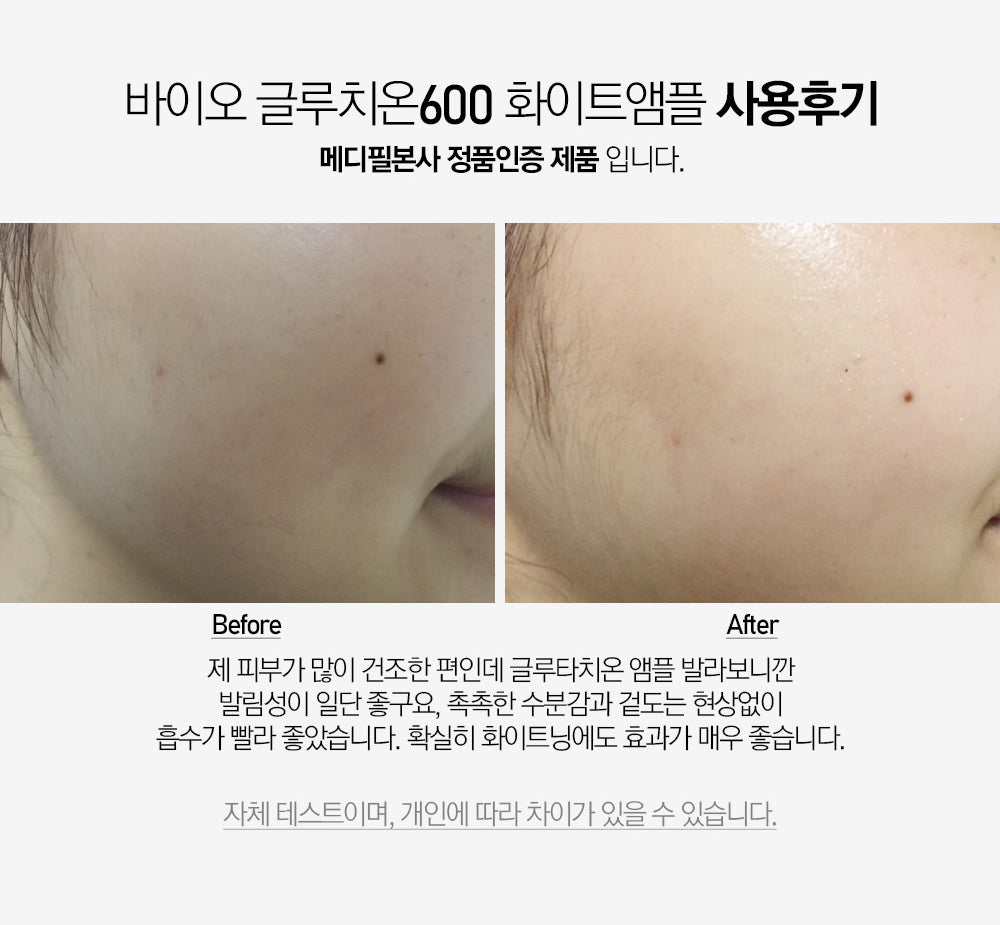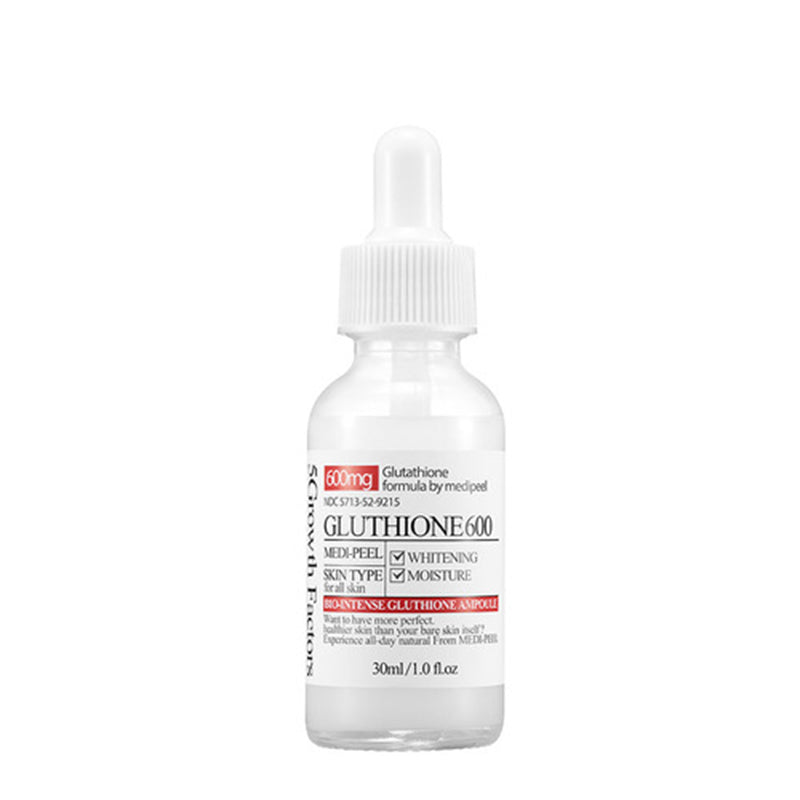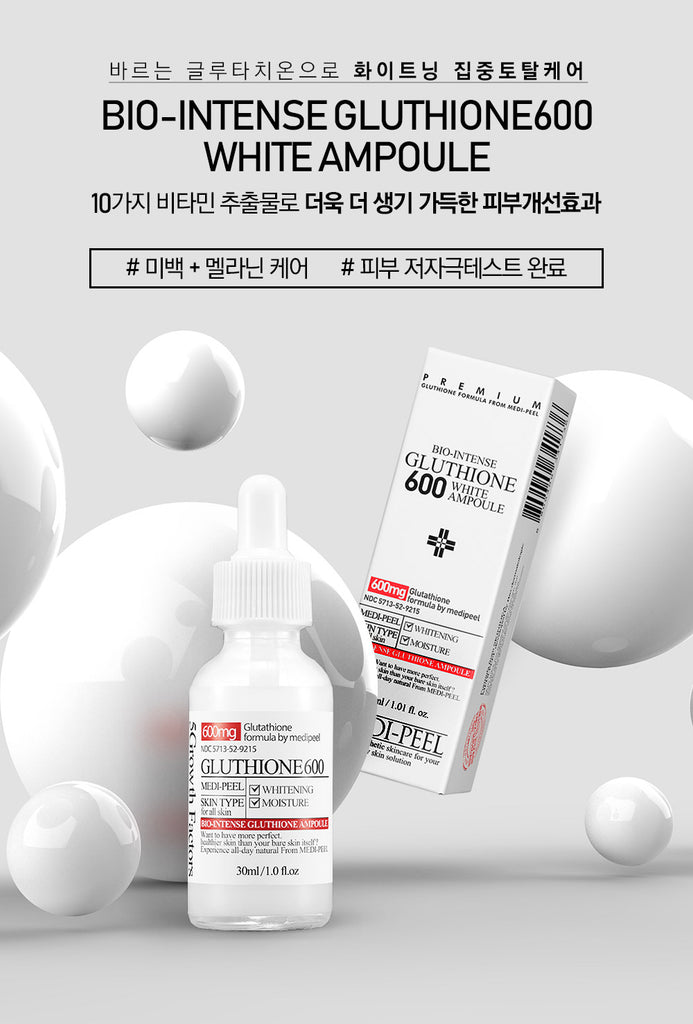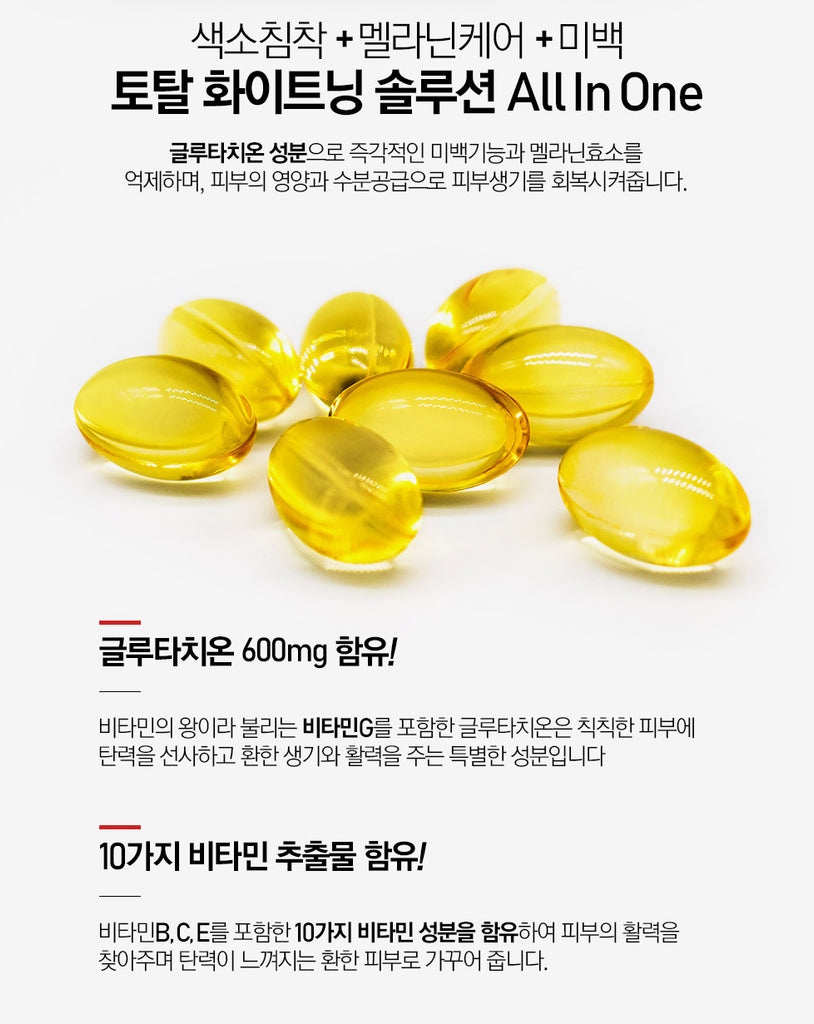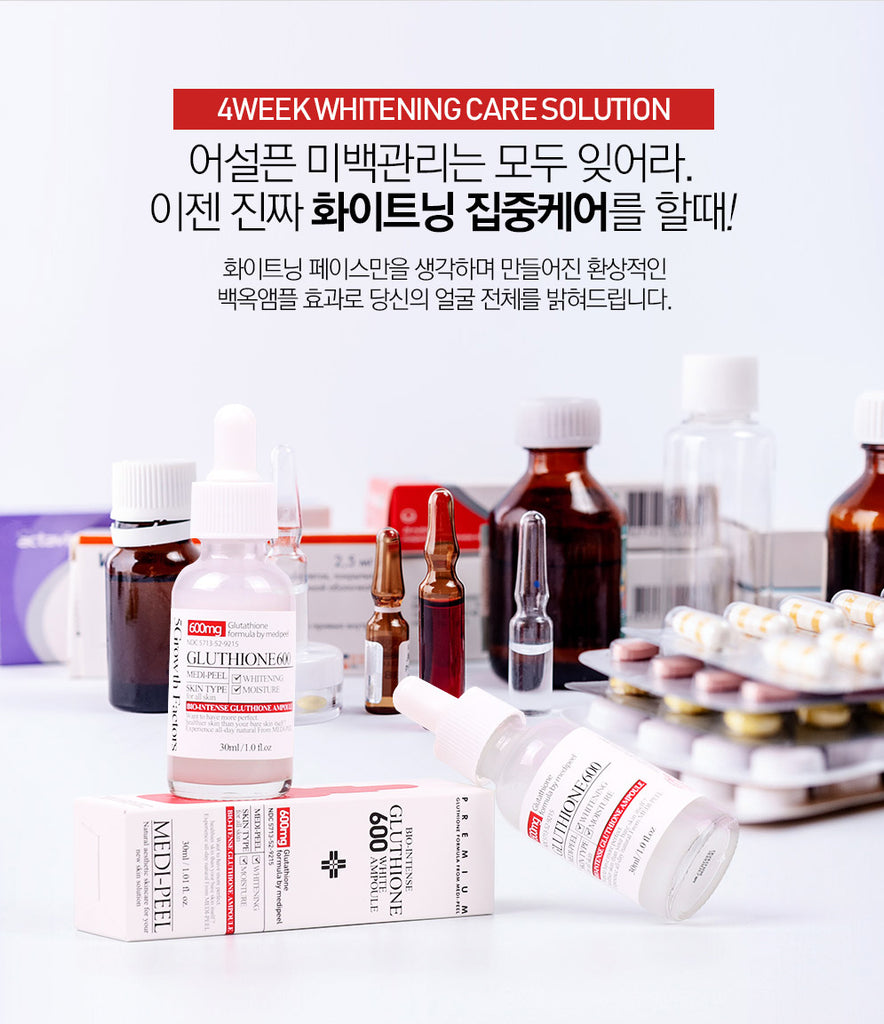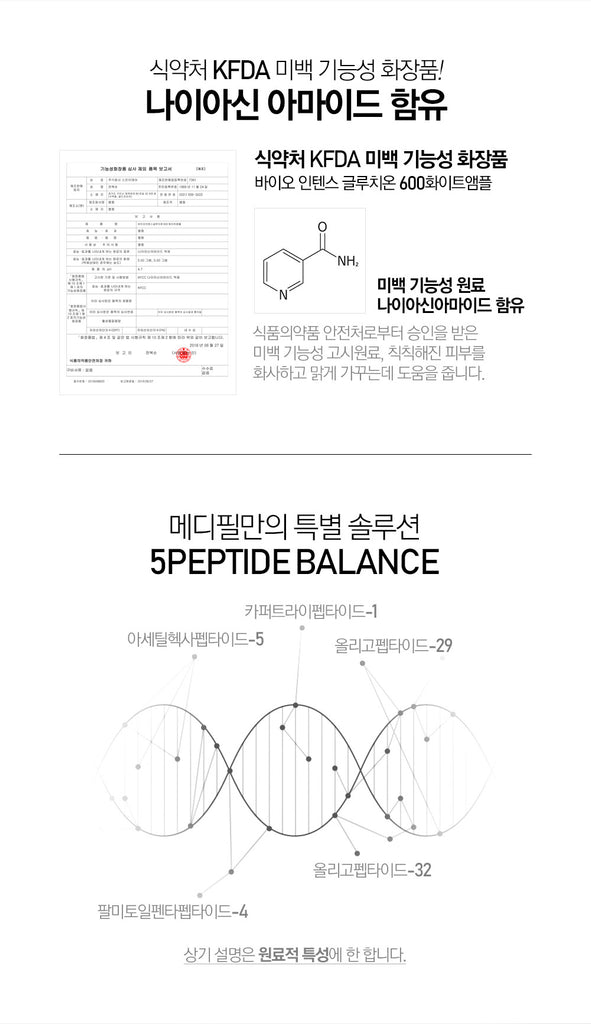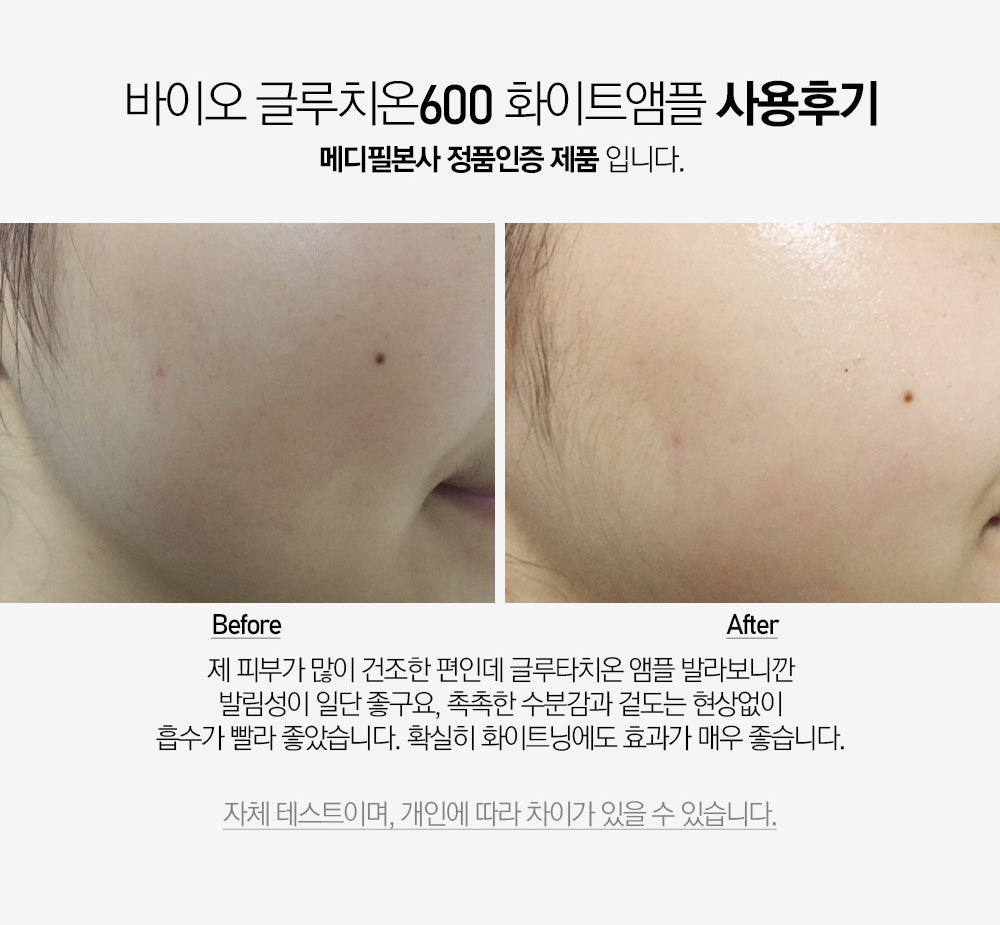 On Sale
MEDI-PEEL Gluthione 600 White Ampoule
MEDI-PEEL Gluthione 600 White Ampoule is the highly concentrated Serum, offering intensive brightening with active ingredient.
Glutathione Skin Whitening - Glutathione is the key to whiter skin because it naturally inhibits melanin synthesis by disrupting the activity and transport of the melanogenic enzyme tyrosinase. Glutathione competitively inhibits L-DOPA, the precursor of dark melanin, in its reaction with tyrosinase and actually causes melanosomes to create a pink pigment, giving you that beautiful pink glow.
Glutathione for skin whitening has been shown to be safe and effective in numerous clinical studies
Contains

Nicotinamide 

which is

 a very effective skin-restoring ingredient that offers multiple benefits for aging skin.

Contains 10 different Vitamins included B,C,E  which helps in collagen production, skin repair and slowing down the rate of free radical damage
30ml / 1.01 fl.oz
Made in Korea.
How to Use : After cleansing, apply a toner.  Apply a few drops of MEDI-PEEL White Ampoule , then your usual serum and follow with your moisturizer. You can use Sheet Mask after for a better result.