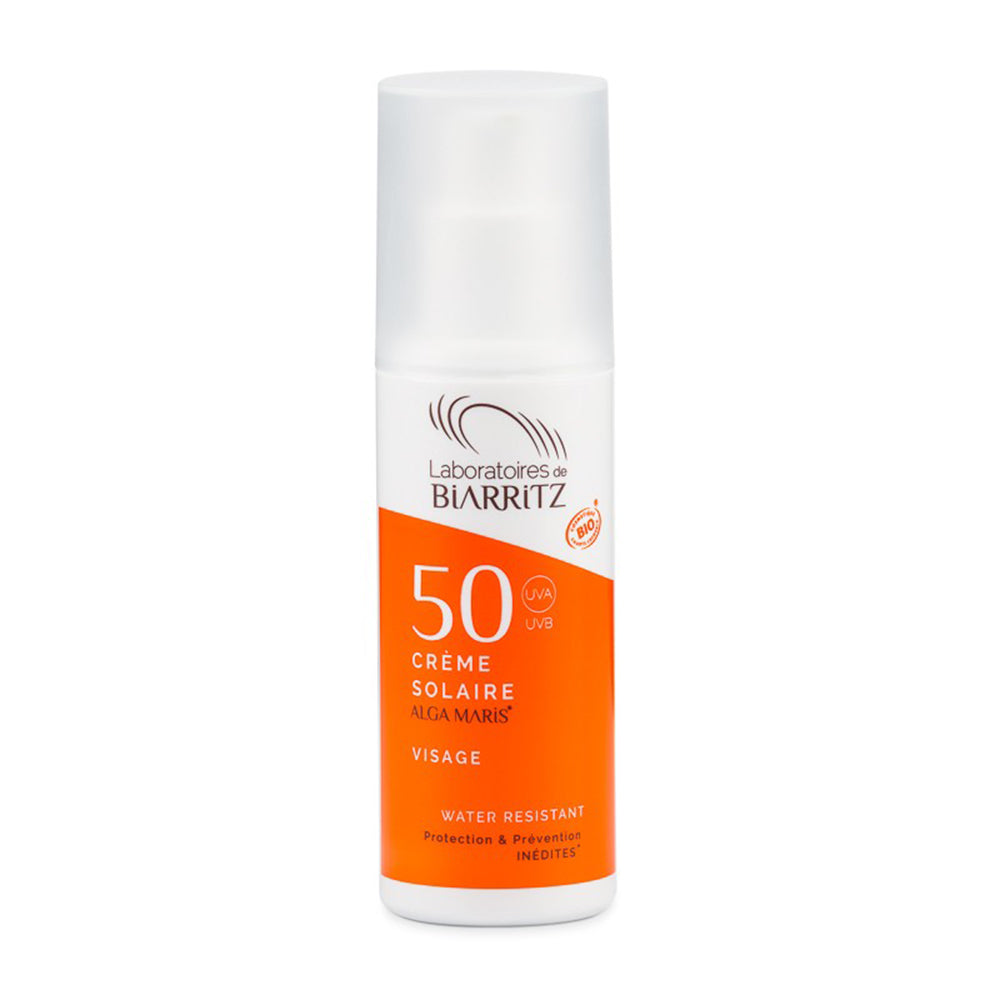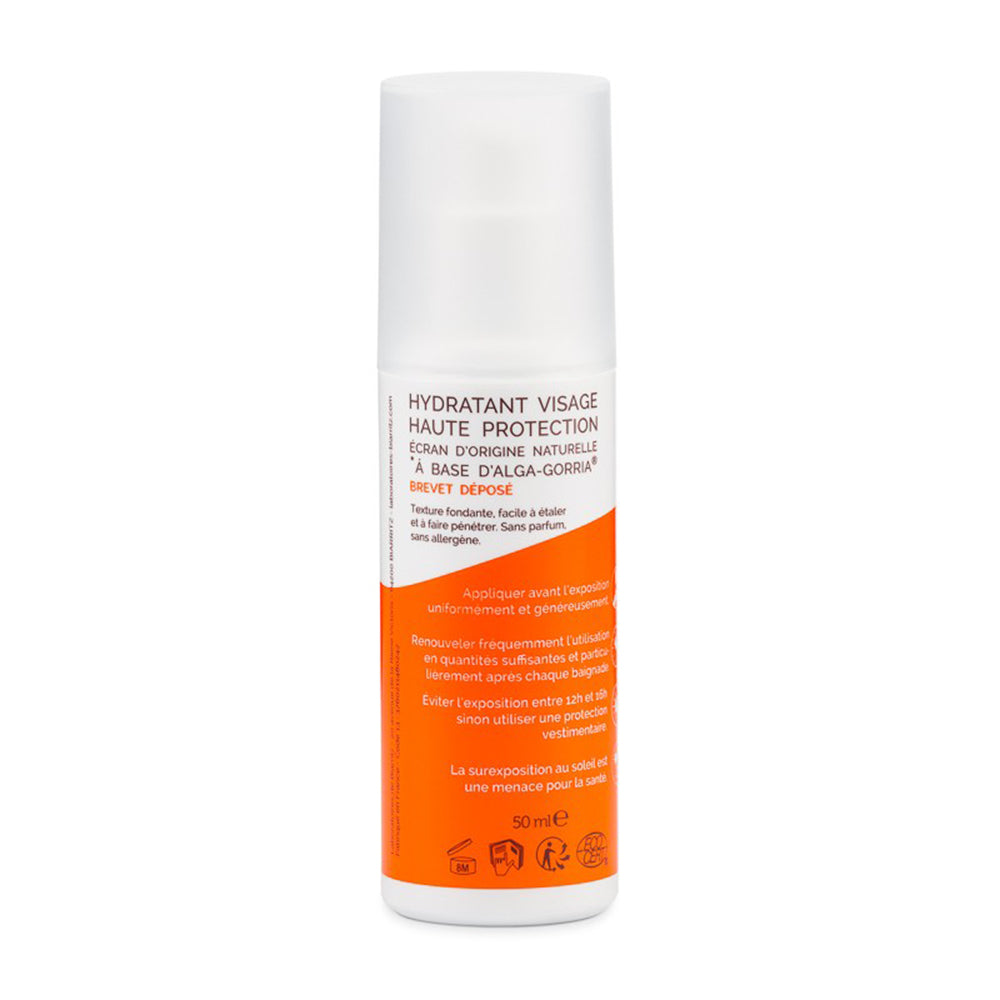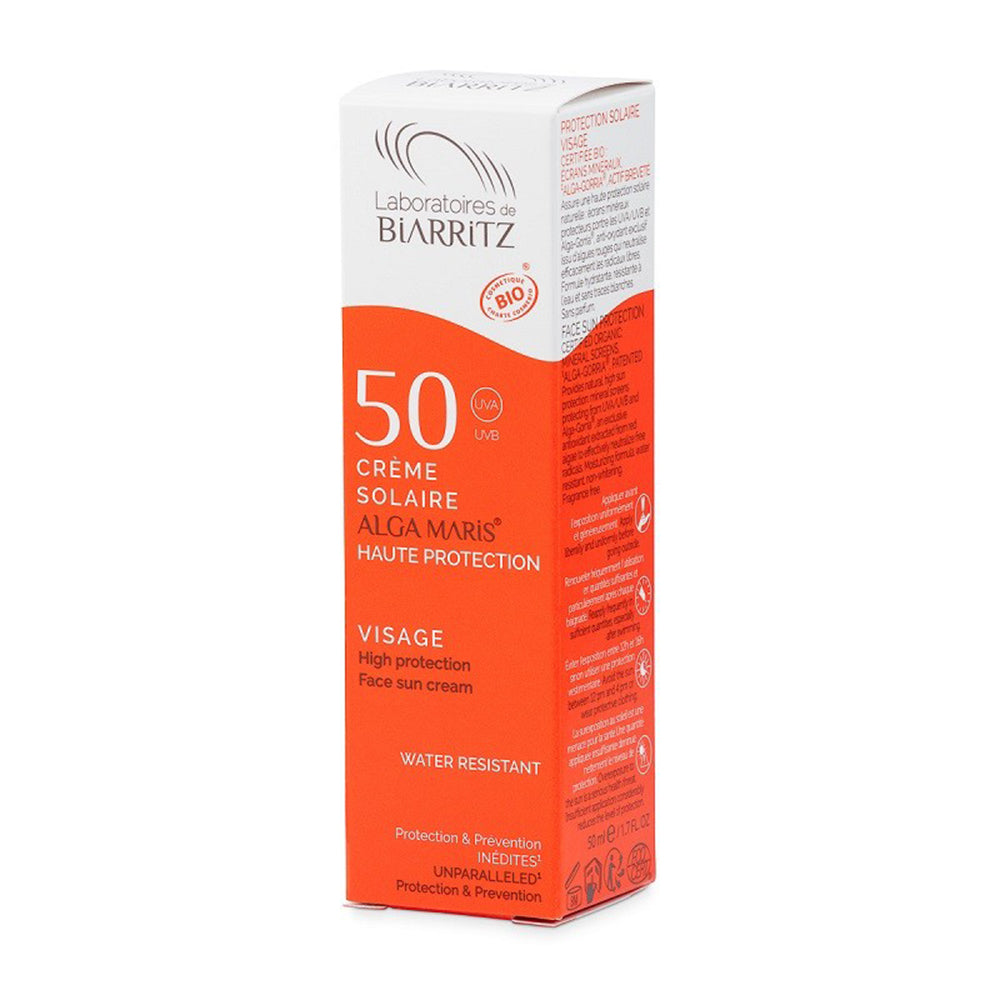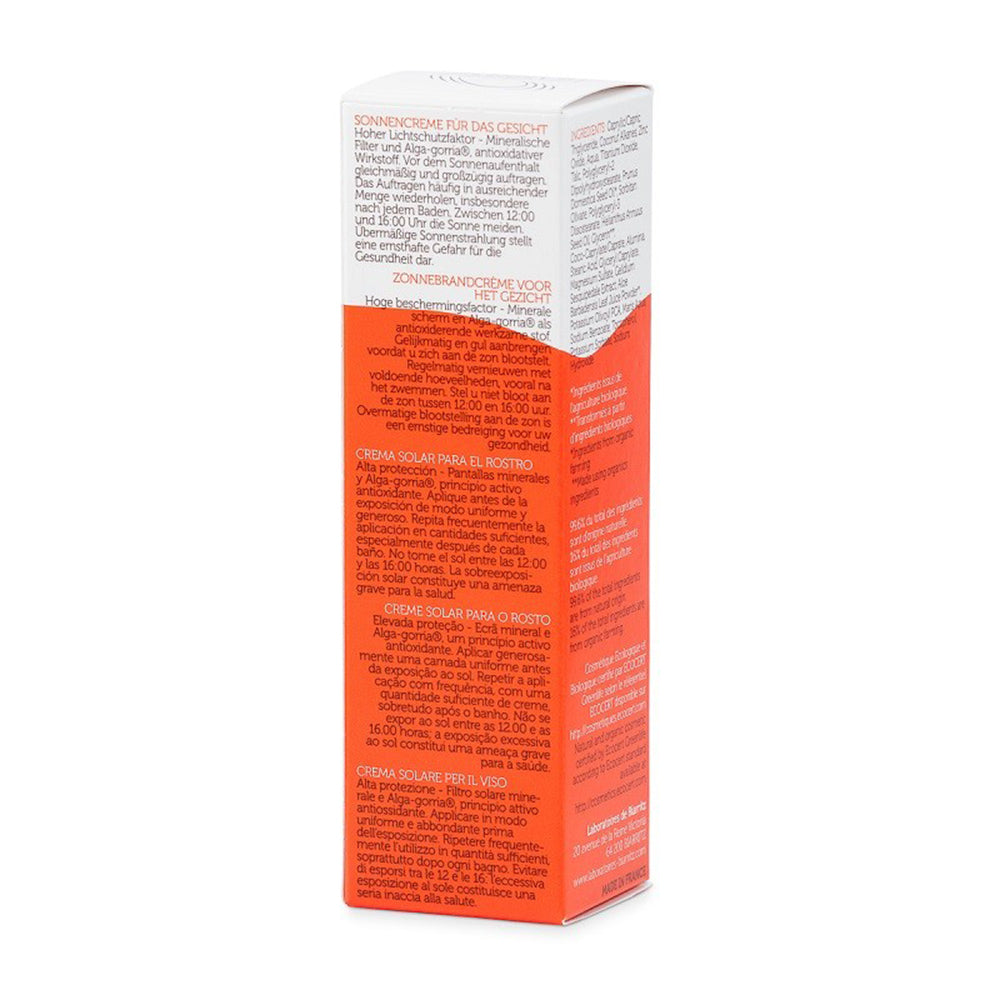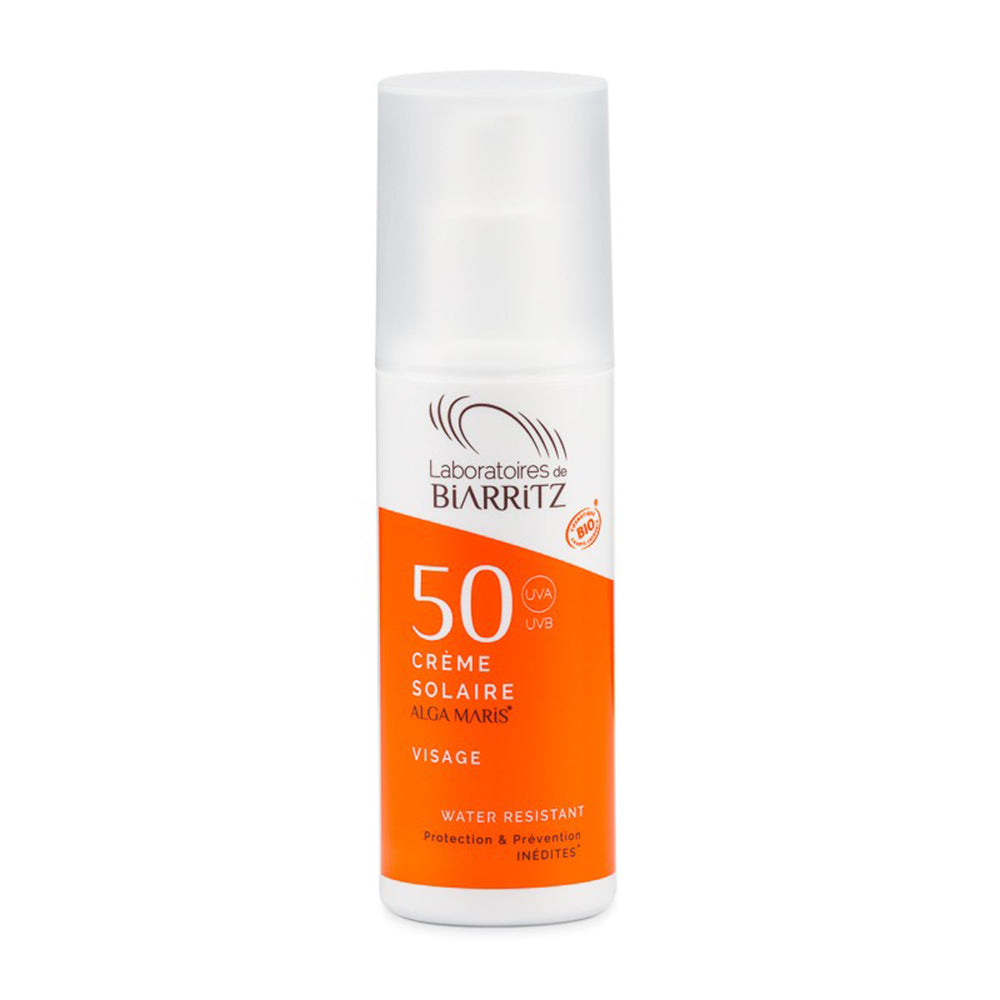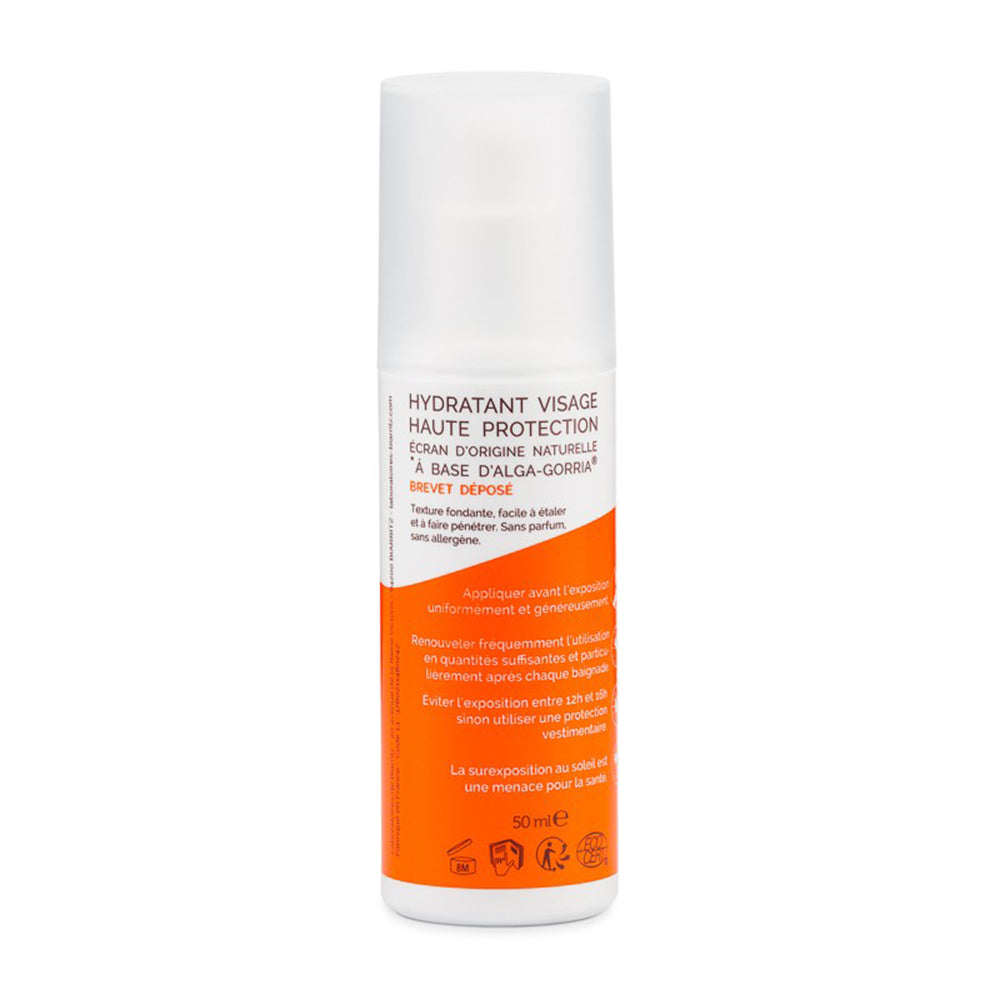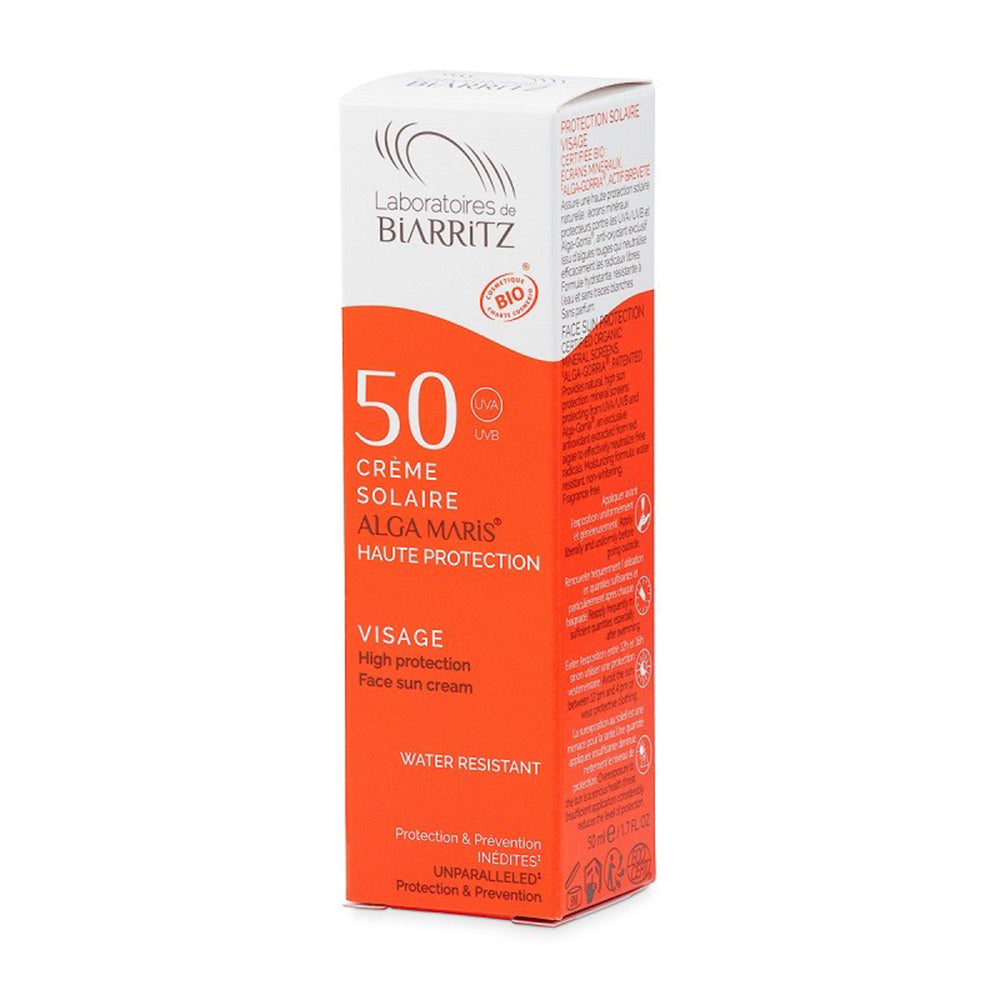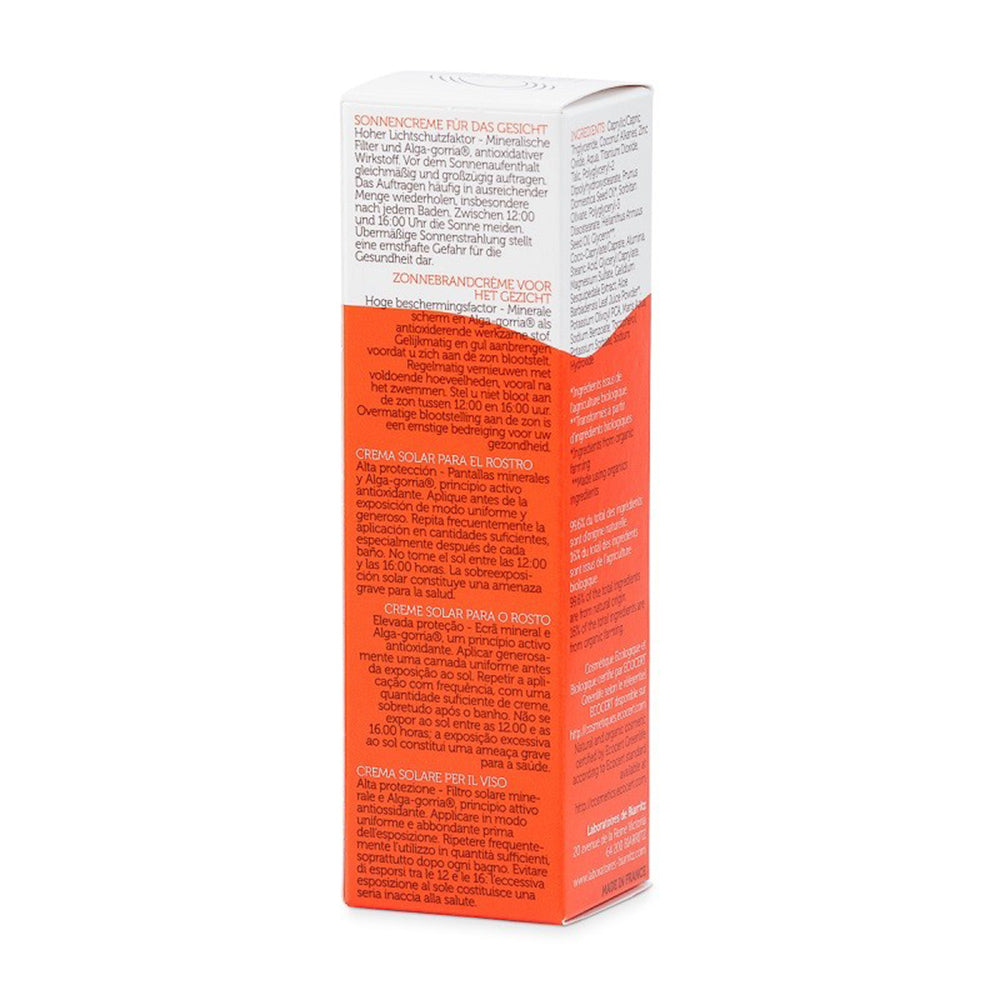 On Sale
Laboratoires de Biarritz Certified Organic Face Sunscreen SPF50
Give your face skin the benefits of the latest scientific innovations with the range of organic sunscreen creams from Laboratoires de Biarritz.

The outcome of scientific research, the SPF50 face organic sunscreen cream based on Alga-gorria® provides the effectiveness of a 100% mineral filter combined with an active principle.
AlgaMaris, our organic sun protection range ! Inspired by nature, Laboratoires de Biarritz created solar products based on a double protection system. As an egg is protected by its shell and an intern membrane, our solar products provide a double answer against the harmful effects of the sun.
Natural and Organic Cosmetic certified by ECOCERT Greenlife according to ECOCERT 

Bio - Crertified

Alga-gorria®: anti-oxidant
Mineral sunscreen: broad spectrum protection (UVA+UVB) with micronised Titanium Dioxide and micronised Zinc Oxide.
Organic Aloe: moisturizing, soothing and protective (it forms a protective film to avoid deshydration)
Nourishing complex (organic plum oil and organic sunflower oil): delivers comfort, suppleness and protection
Organic glycerin: moistening, moisturizing
Highly water resistant
Harmless, unlike chemical filters
Free of nanoparticles
Ecological, non-polluting and do not change the marine ecosystem
100ml / 3.4 fl.oz
Made in France