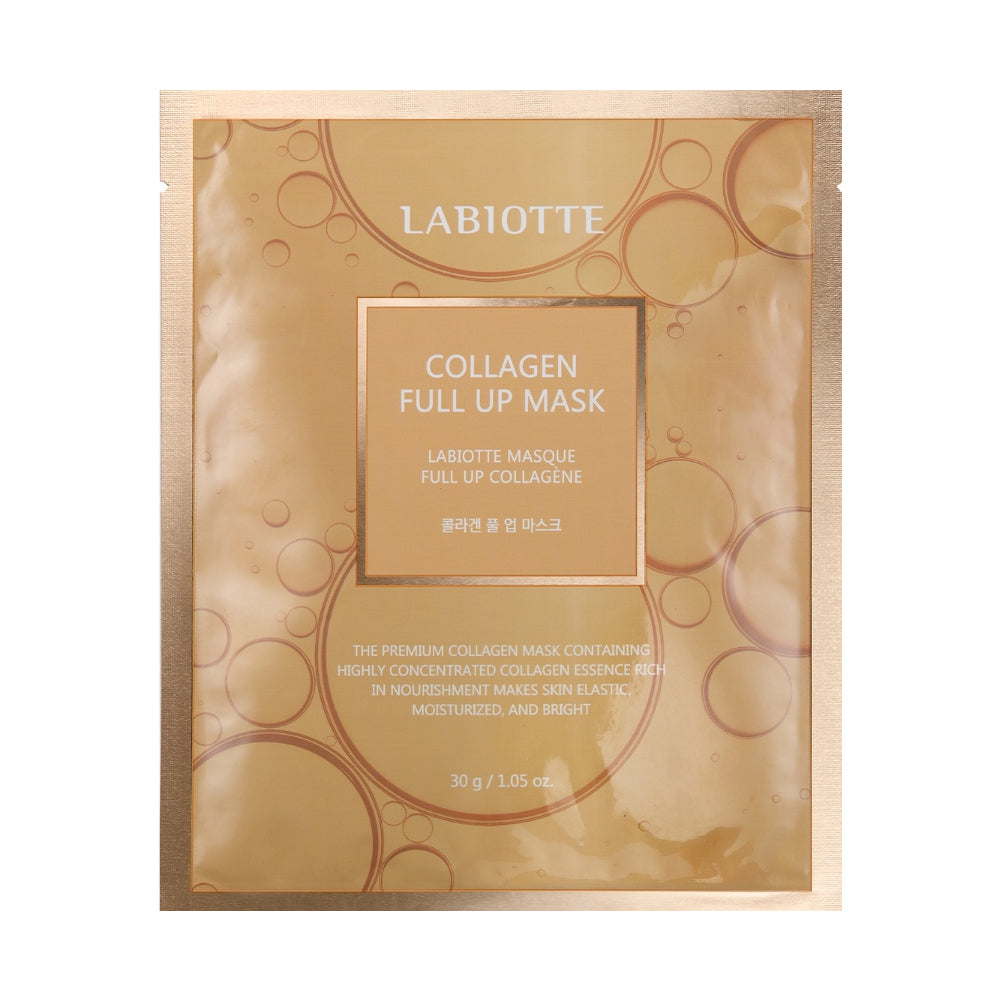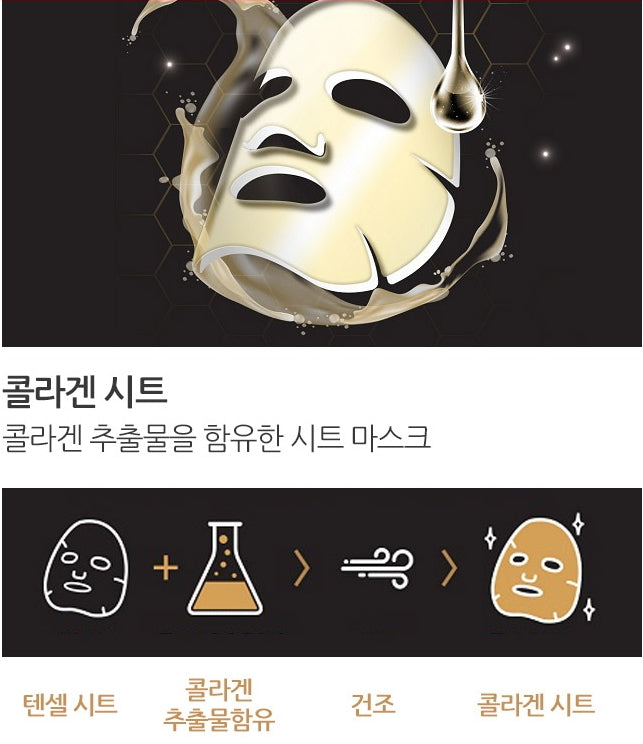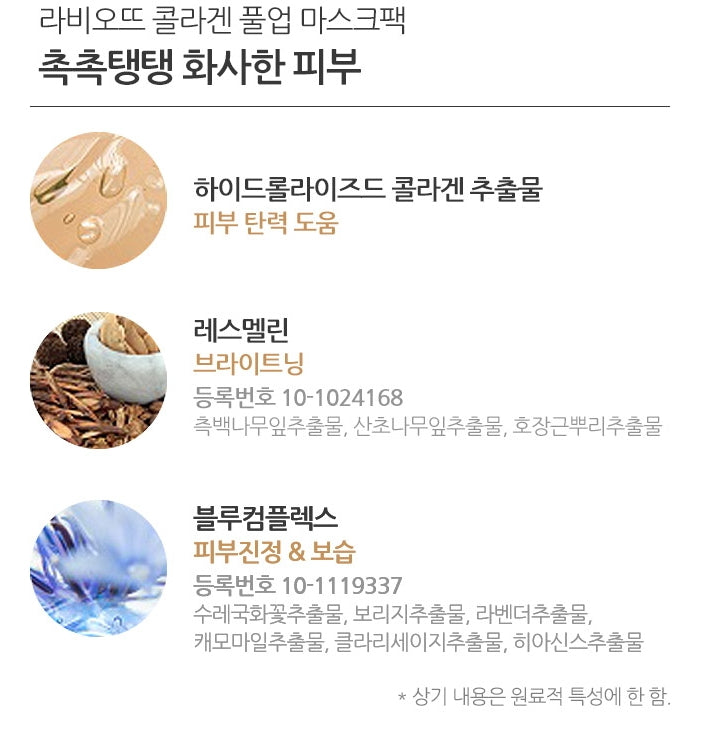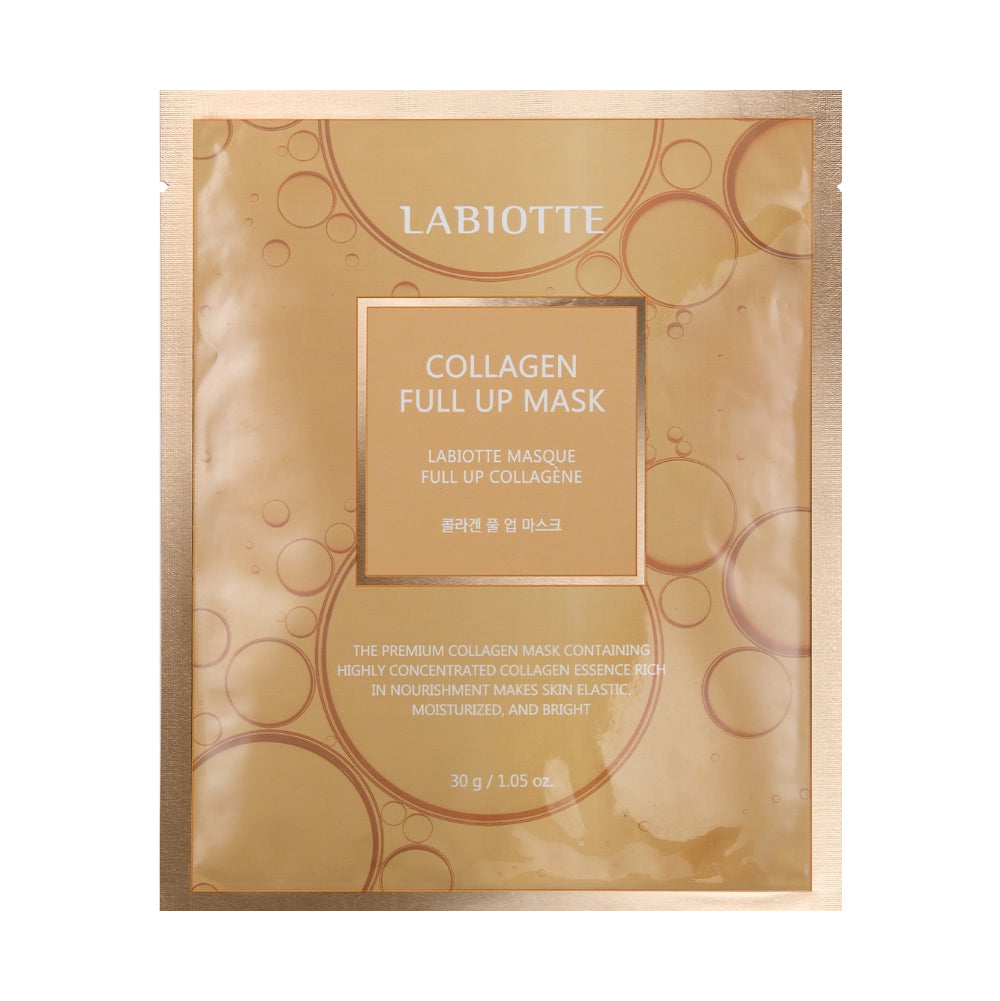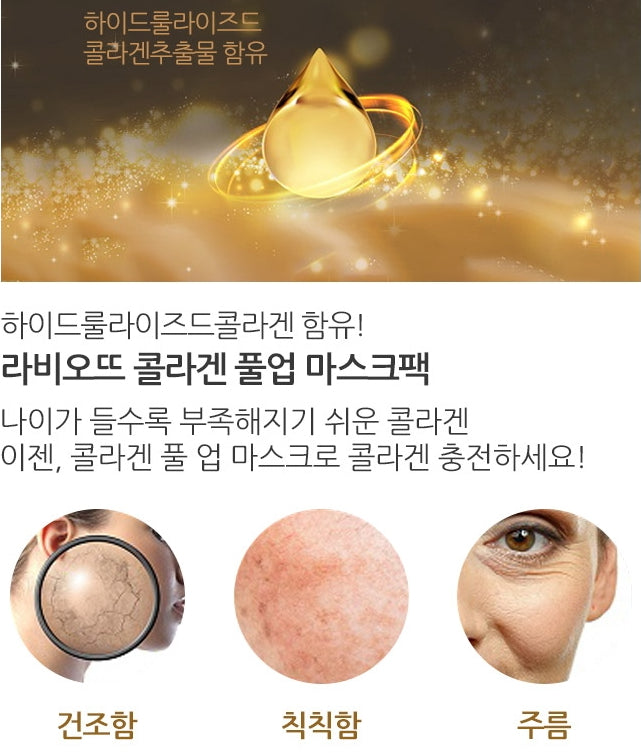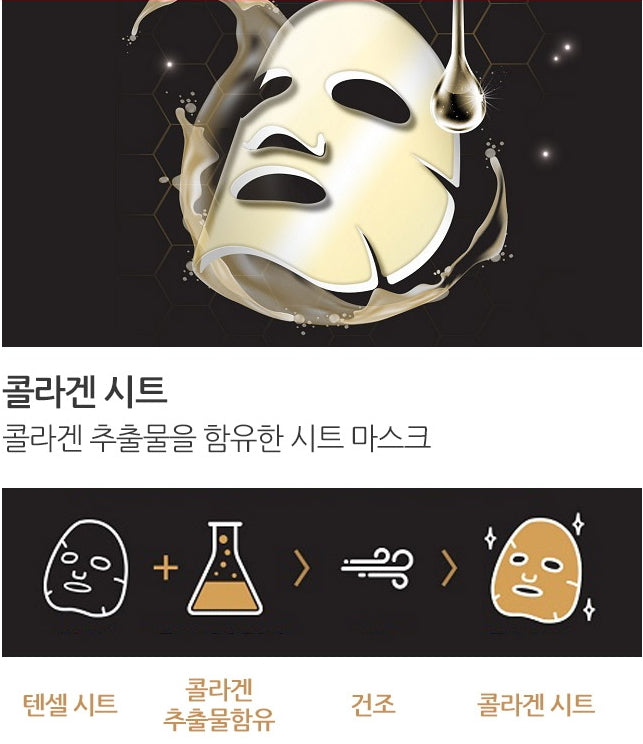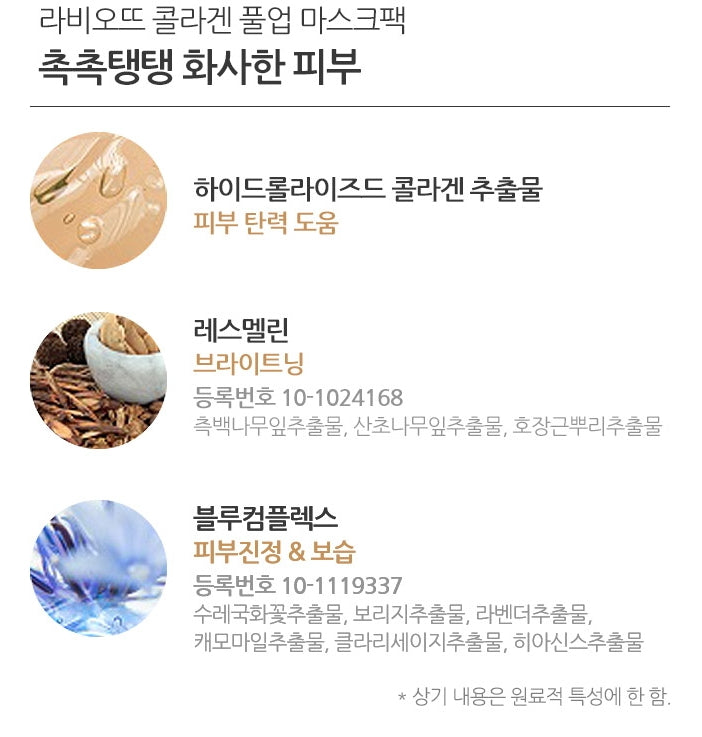 On Sale
LABIOTTE Collagen Full Up Mask Sheet
LABIOTTE Collagen Full Up Mask is a premium nourishing mask containing highly concentrated  Collagen essence which help to restore moisture, elasticity, reduce find lines and diminish signs of aging. Complexion appears fresher, cleaner and more youthful.

It moisturizes, protects and keeps the skin elastic, transparent and healthy.
A skin-marching mask that helps your skin to be elastic and look younger by giving effect of moisturizing and forming a film on skin you feel silky and fresh.
Contains 90% of Hydrolyzed Type 1 Collagen extracts
Not just collagen essence, even mask sheet contains collagen extracts
30g / 1.05 oz. per sheet
Made in Korea. 
How to Use : 
1. After washing the face, apply toner to clean the skin. 
2. Take out the mask, evenly attach on the entire face, except the skin around the eyes and mouth and remove the mesh net.
3. Remove the sheet after 20 minutes, and gently pat the enhance the absorption of the remaining residue into the skin.