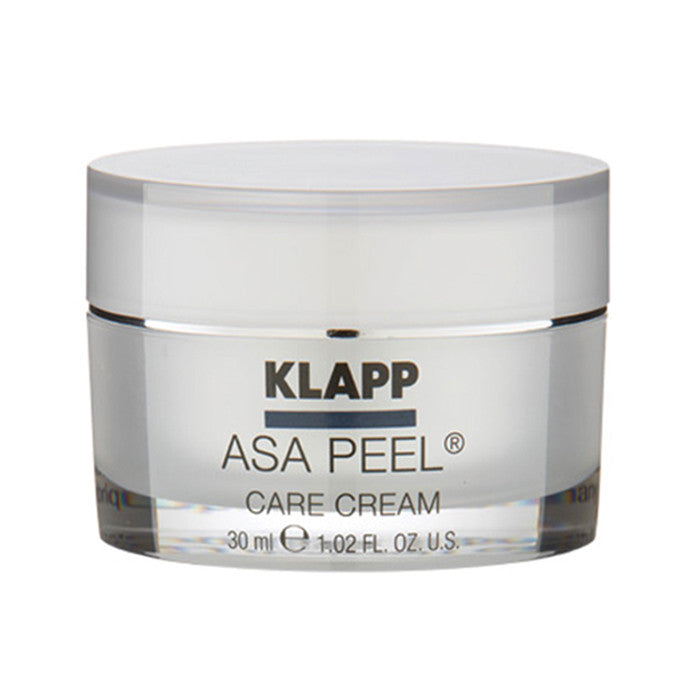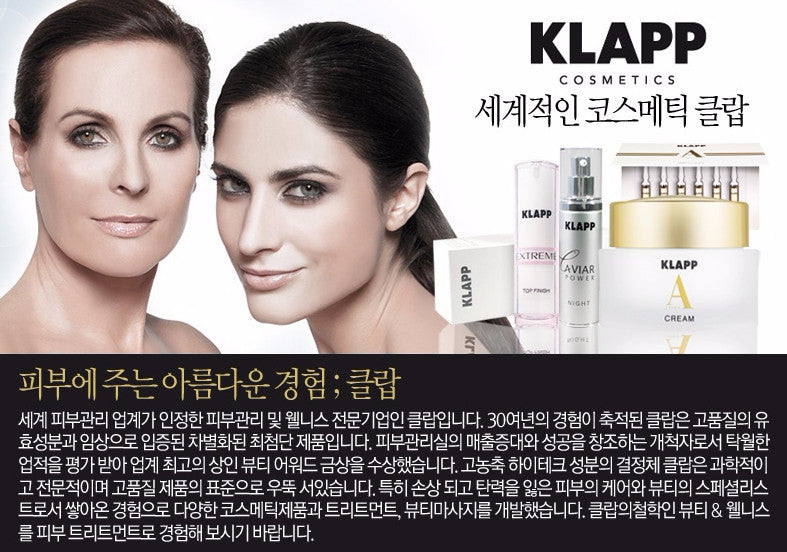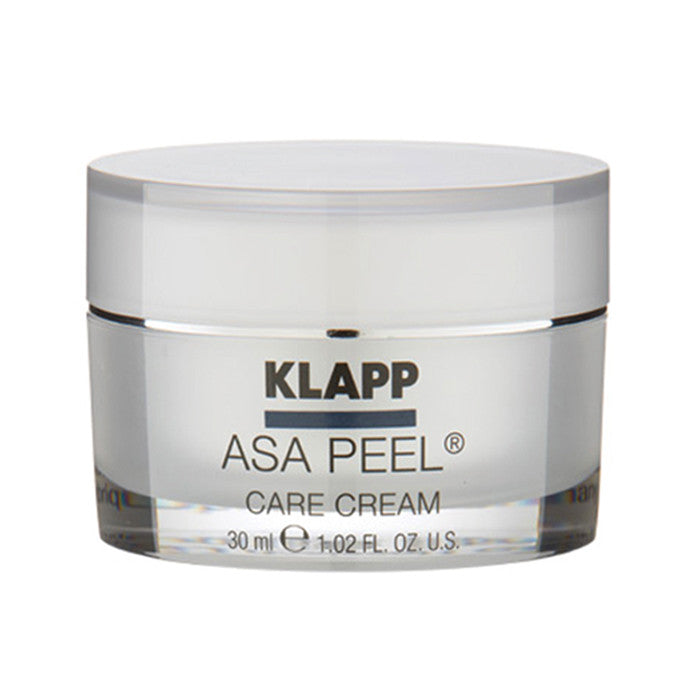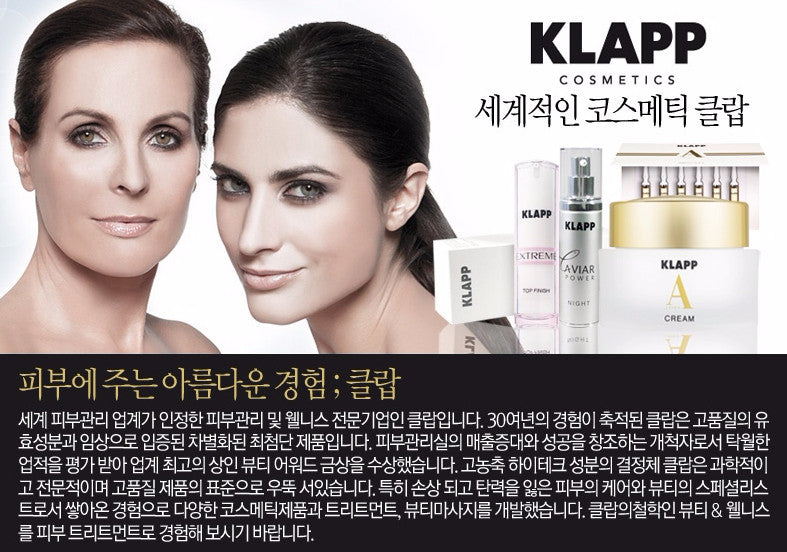 On Sale
KLAPP ASA PEEL CARE CREAM
Special ingredients work directly on the problem areas. They accelerate the impulse of the rejuvenating cell metabolism, reduce dark pigmentation and increase the moisture depots. The skin's elasticity increases through the energy supply to the elastine and collagen network. Fine lines, wrinkles and irregularities are smoothened - the skin becomes radiant and fresh again. This extraordinary fruit acid cream loosen the connections between the dead skin cells on the skin surface. supporting the shedding of those cells. After one to two weeks, wrinkles, pigmented moulds and minor skin imperfections already appear reduced.
Works for all kind of skin.
30ml / 1.0 fl oz
Made in Germany
How to Use :  Apply evenings onto cleansed skin. Gently remove in the morning. Suggested to use 1-3 times a week. 
Active Ingredients : Vitamine A, E, Hyaluronsäure, Apfelsäure, Zitronensäure, Weinsäure, Glycolsäure, Milchsäure, pflanzliche Öle
Precautions : If the following symptoms arise, immediately discontinue use and consult a dermatologist: Redness, swelling, itchiness, stimulation, or other symptoms. Occurrence of the above symptoms upon exposure to direct sunlight. Do not use on areas with wounds, eczema, or dermatitis. Do not store in areas with extreme heat or cold, or under direct sunlight. Avoid the eye area.Keep out of reach of children.
Korean Descriptions : 클랍 ASA 필 케어 크림은 영양공급이 원활하지 못하여 생긴 각질층의 주름과 거칠고 탄력을 잃은 피부를 빠른 시간 안에 즉각적이고 효과적으로 관리하여 개선하는 전문 필링 프로그램입니다. 피부에 침착된 색소를 약화시키고 엘라스틴과 콜라겐 층에 에너지와 수분을 공급하여 피부 탄력이 증가되어 얕은 주름은 물론 깊은 주름까지 채워지며 부드럽고 투명하며 윤기 나는 피부로 회복됩니다. 건성 피부, 노화되고 색소가 침착된 피부, 과도한 피지 분비로 모공이 확장된 피부에 이상적입니다.  민감성 피부를 포함한 모든 피부 타입에 사용 가능합니다.