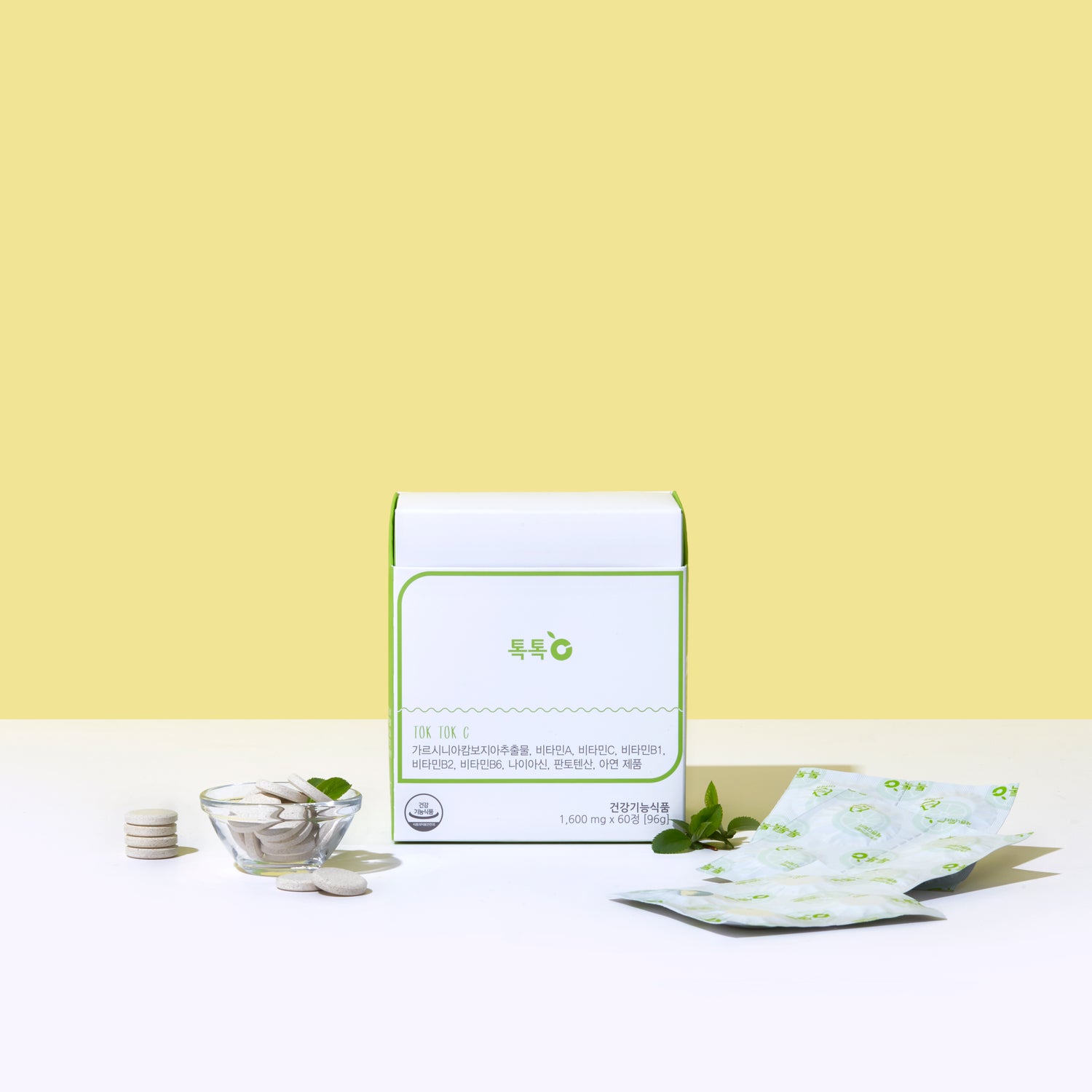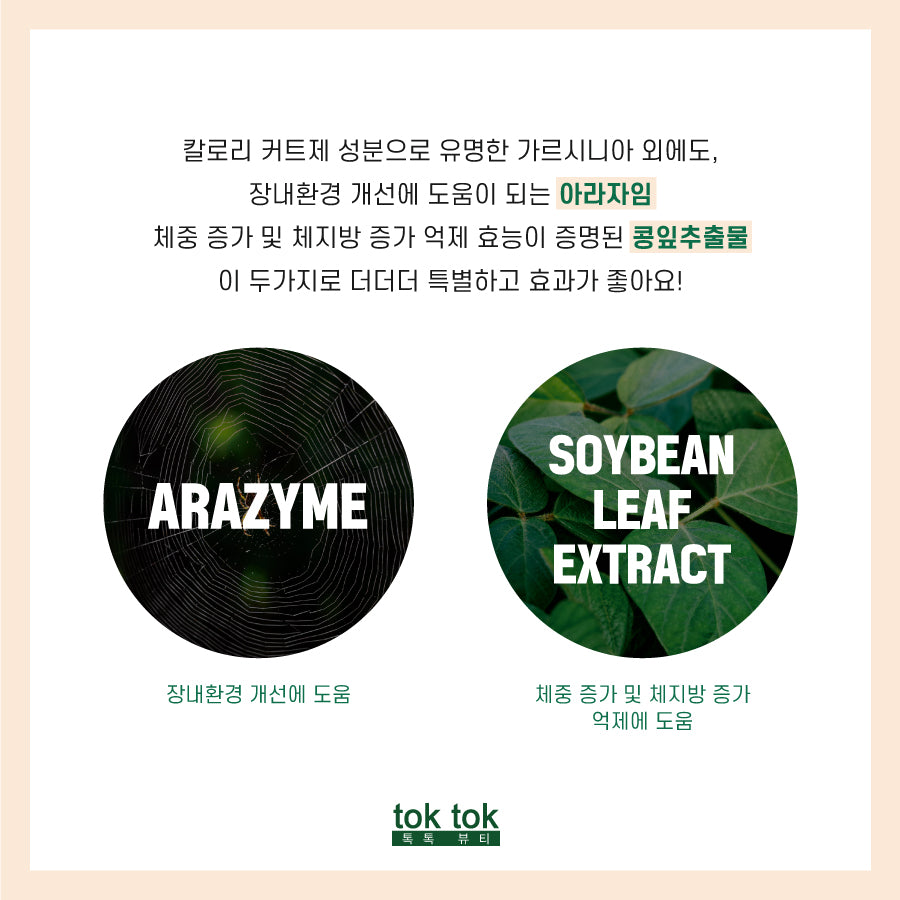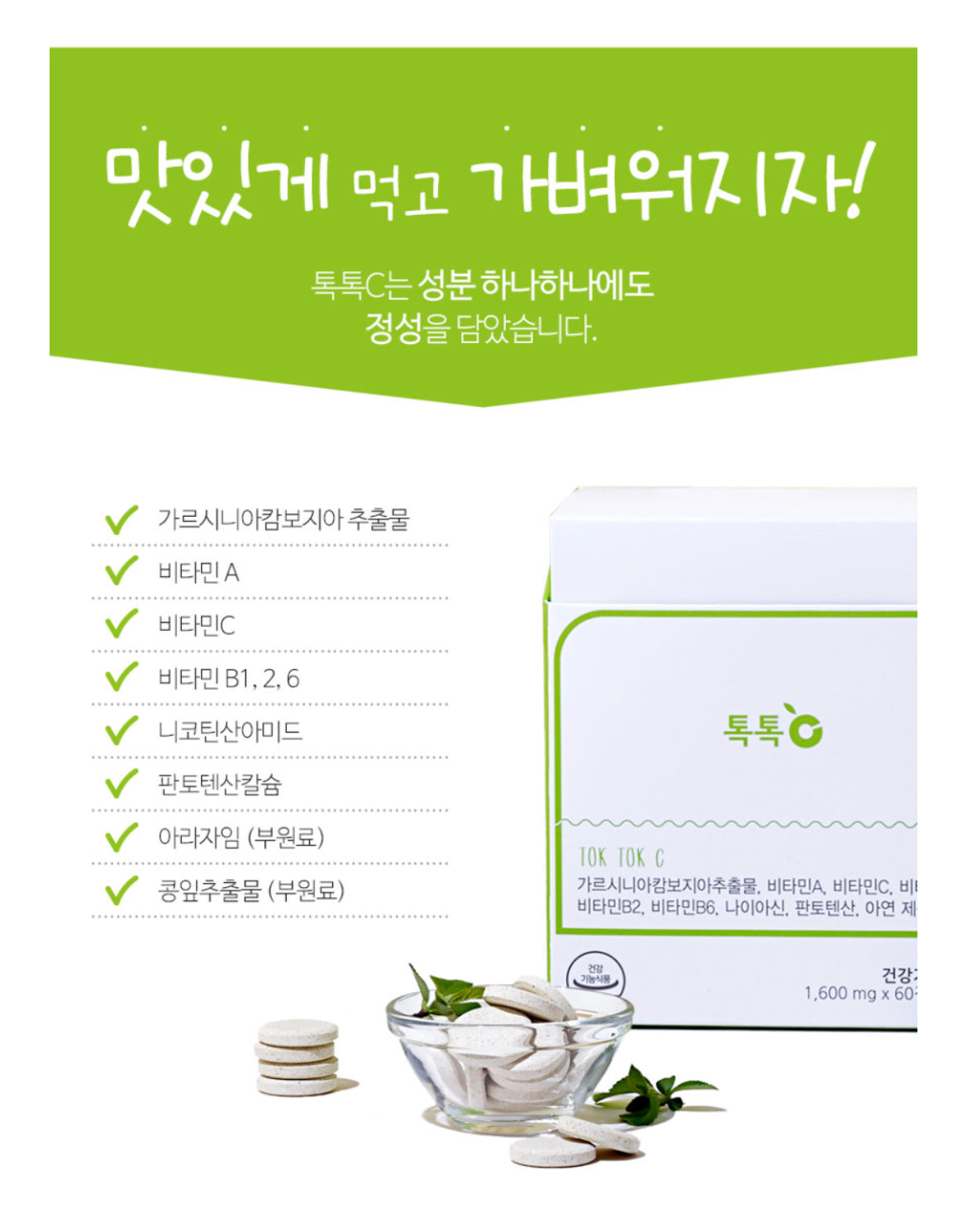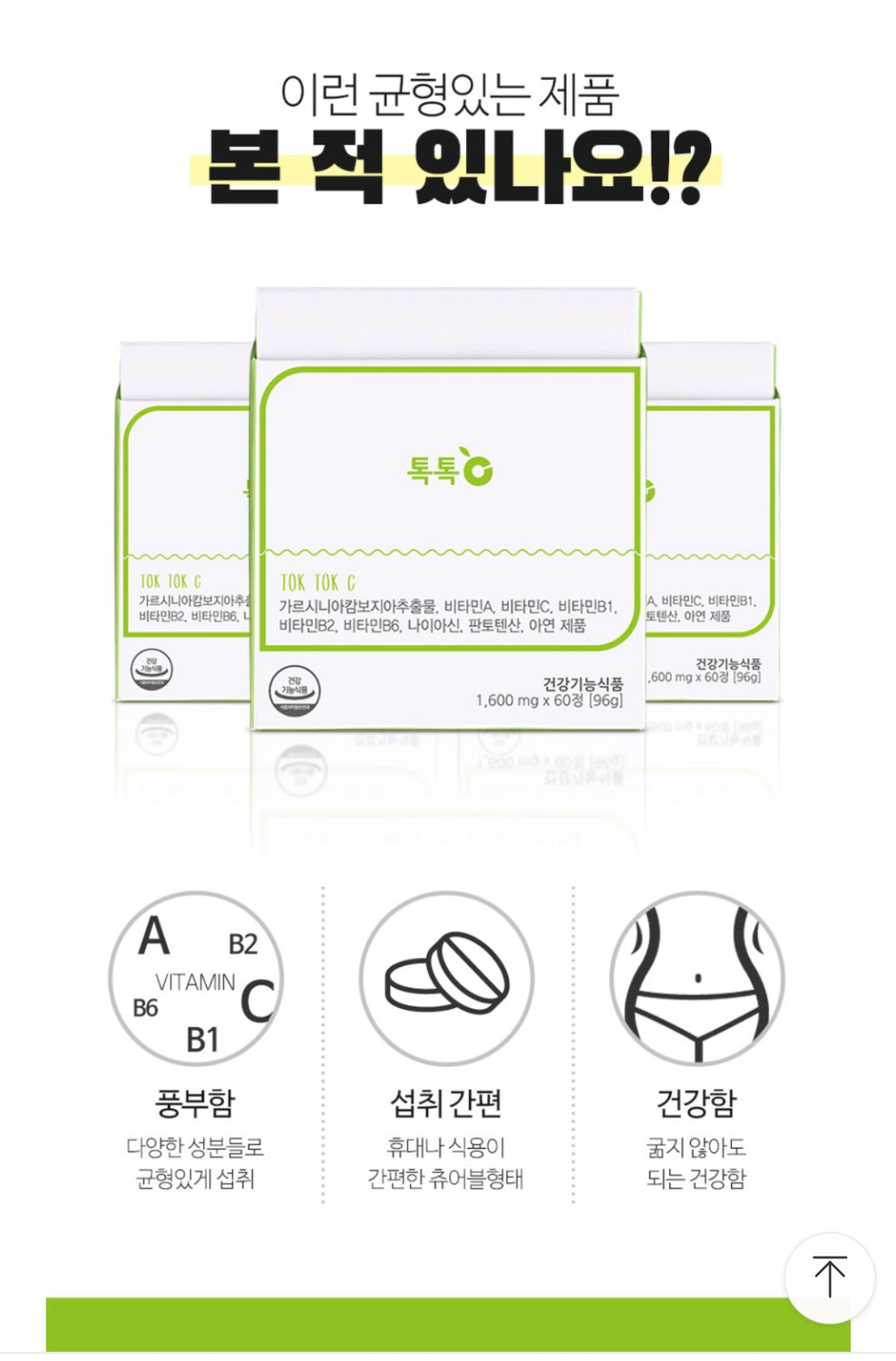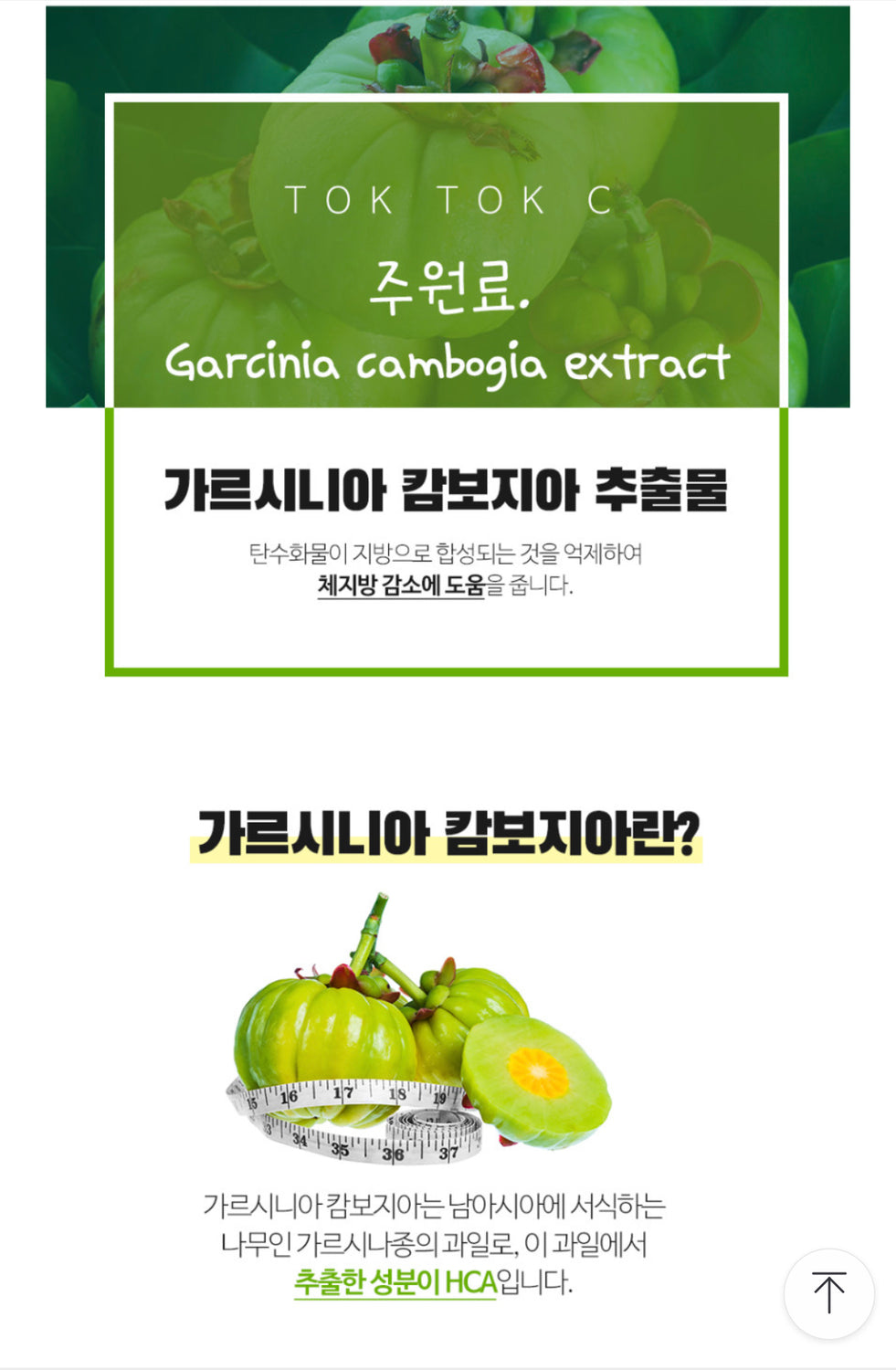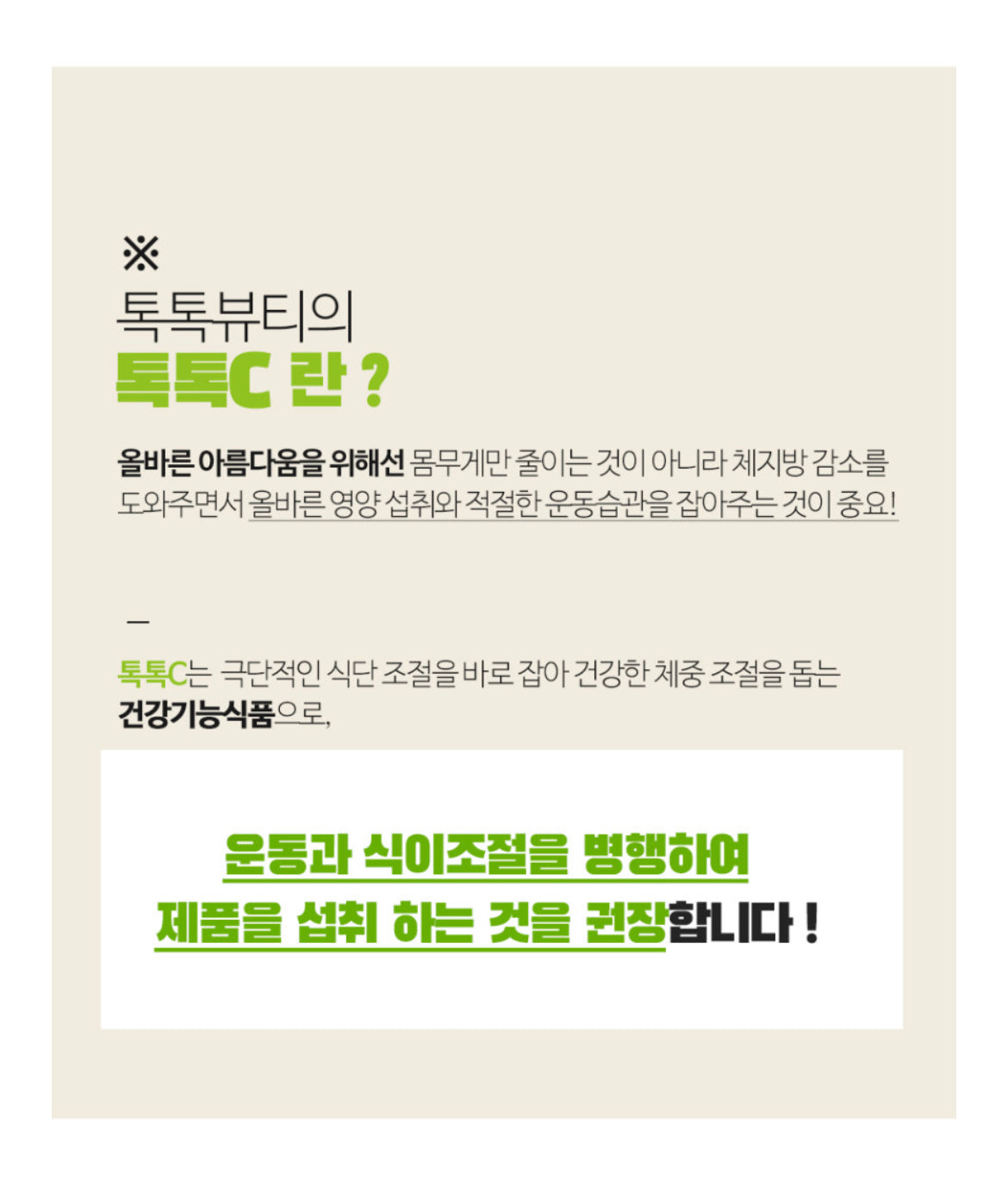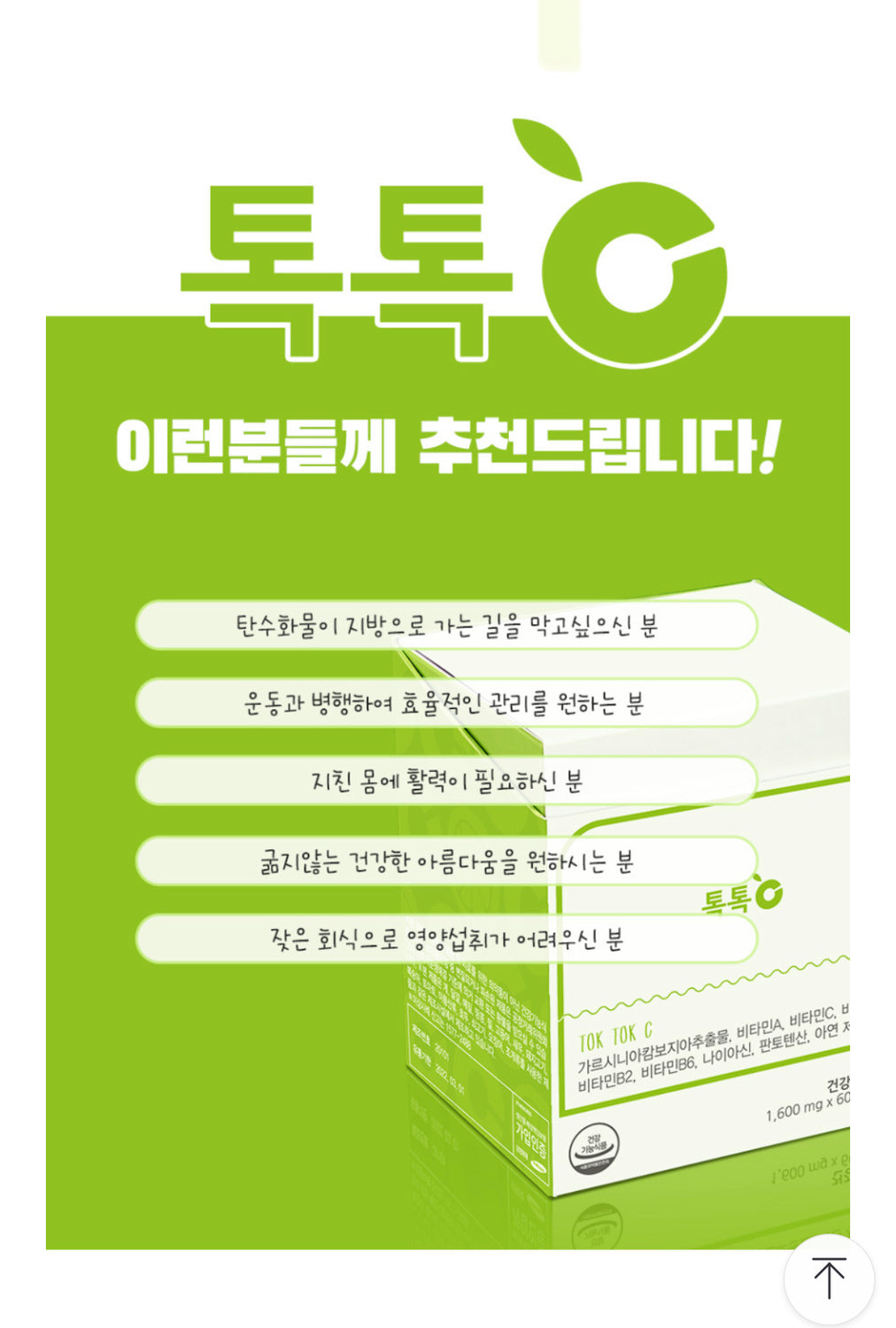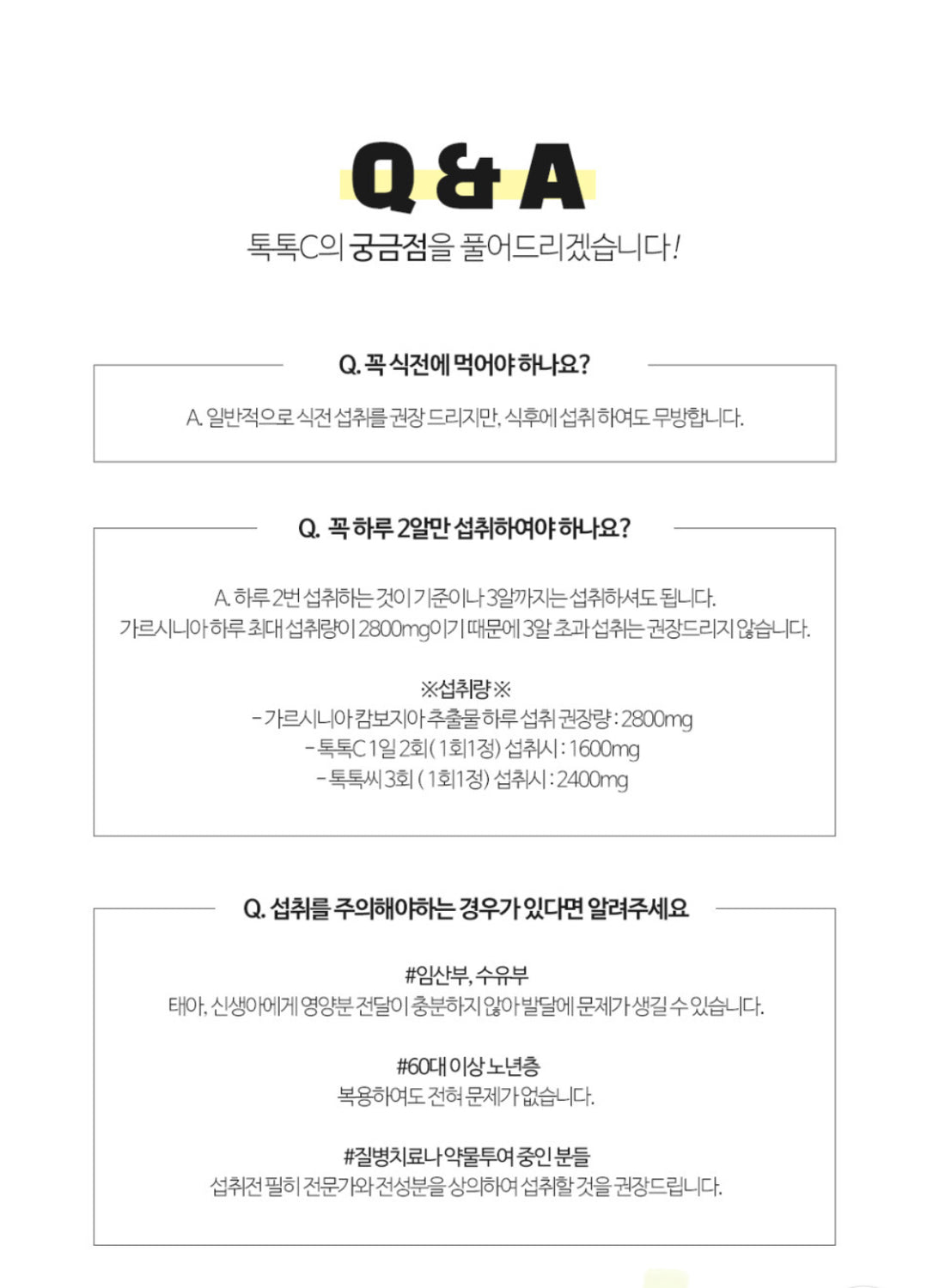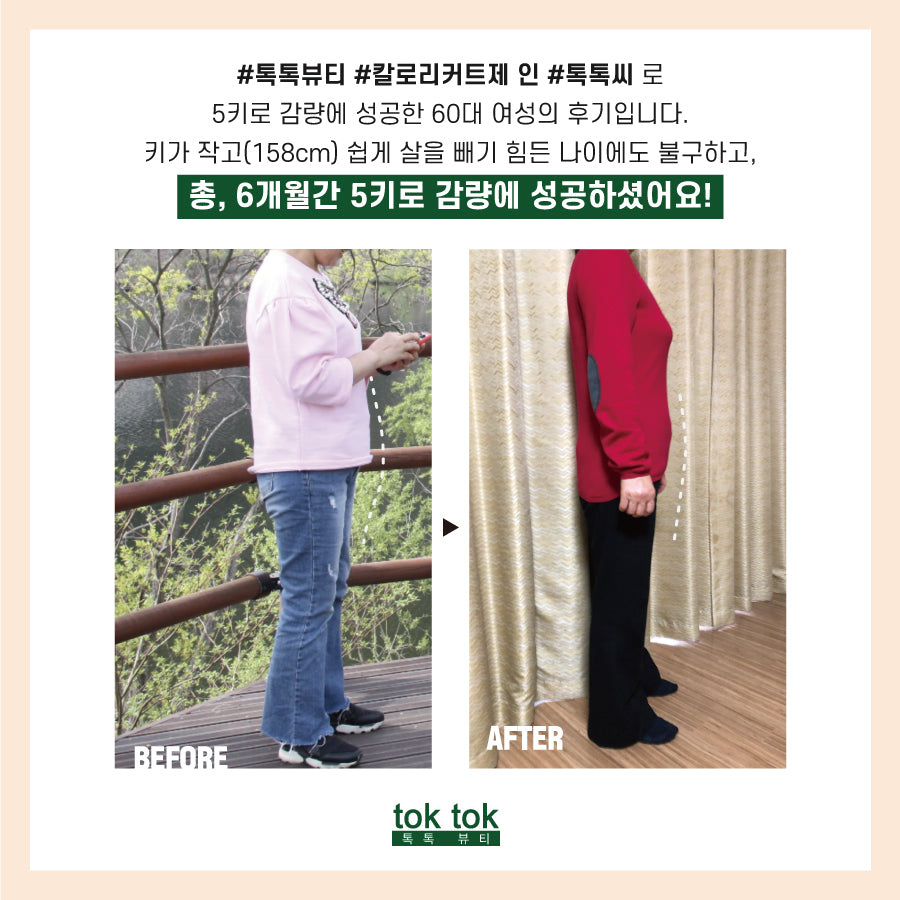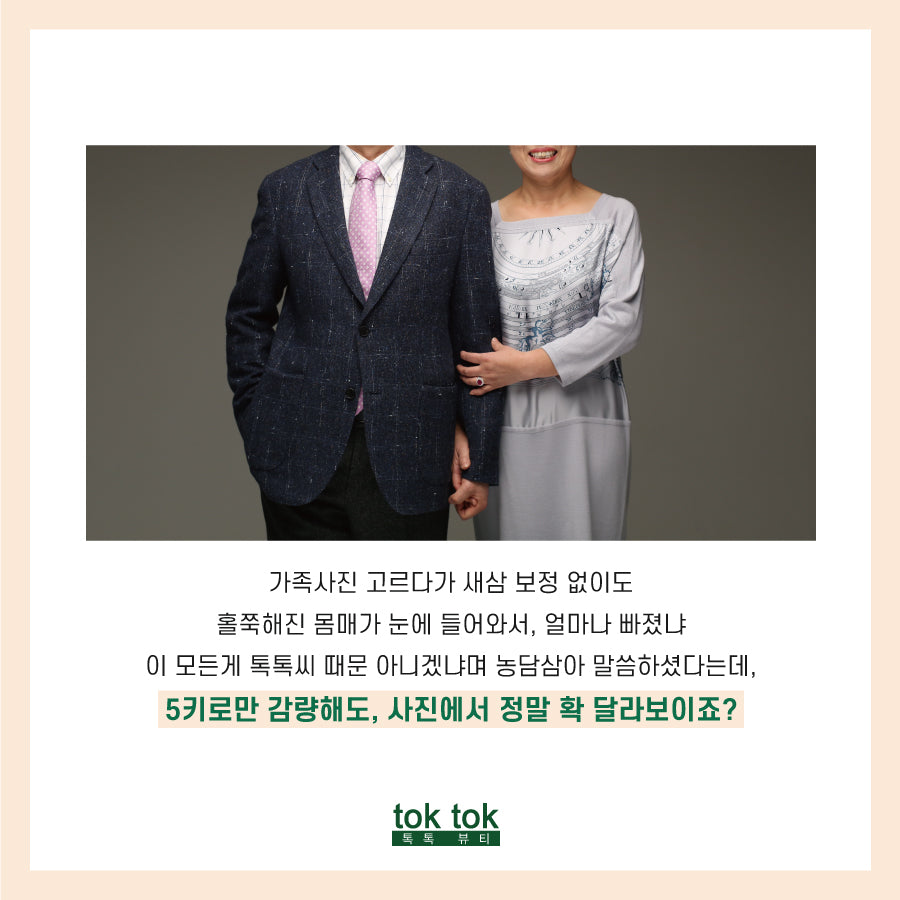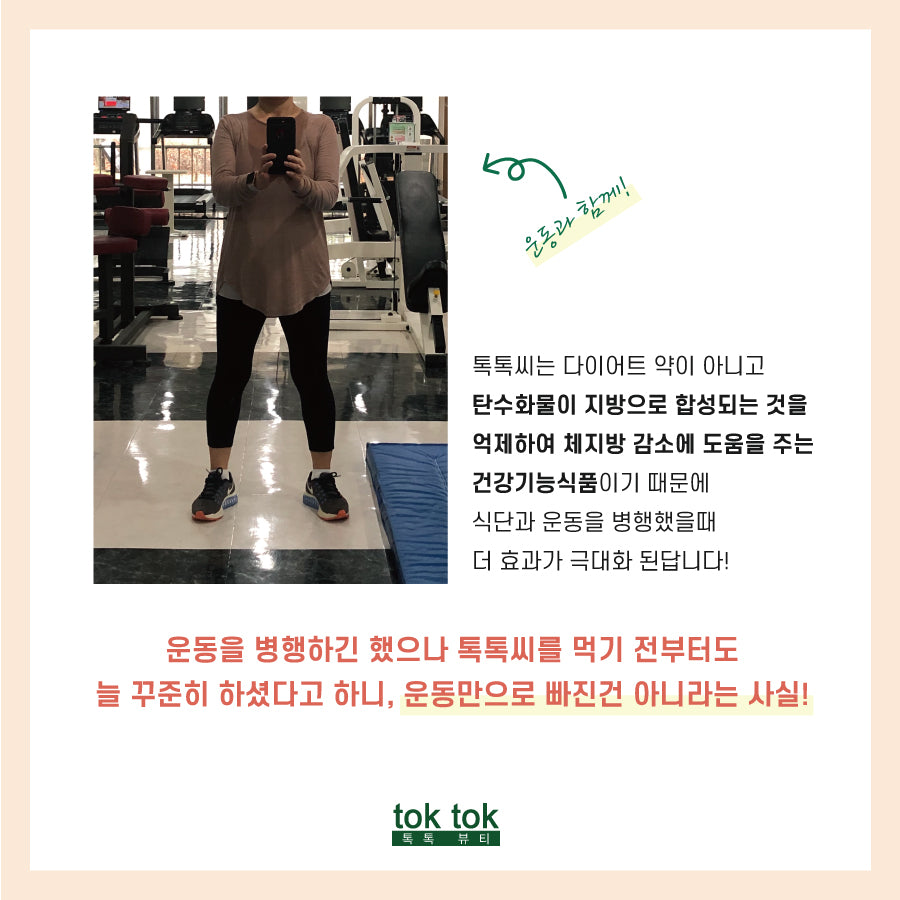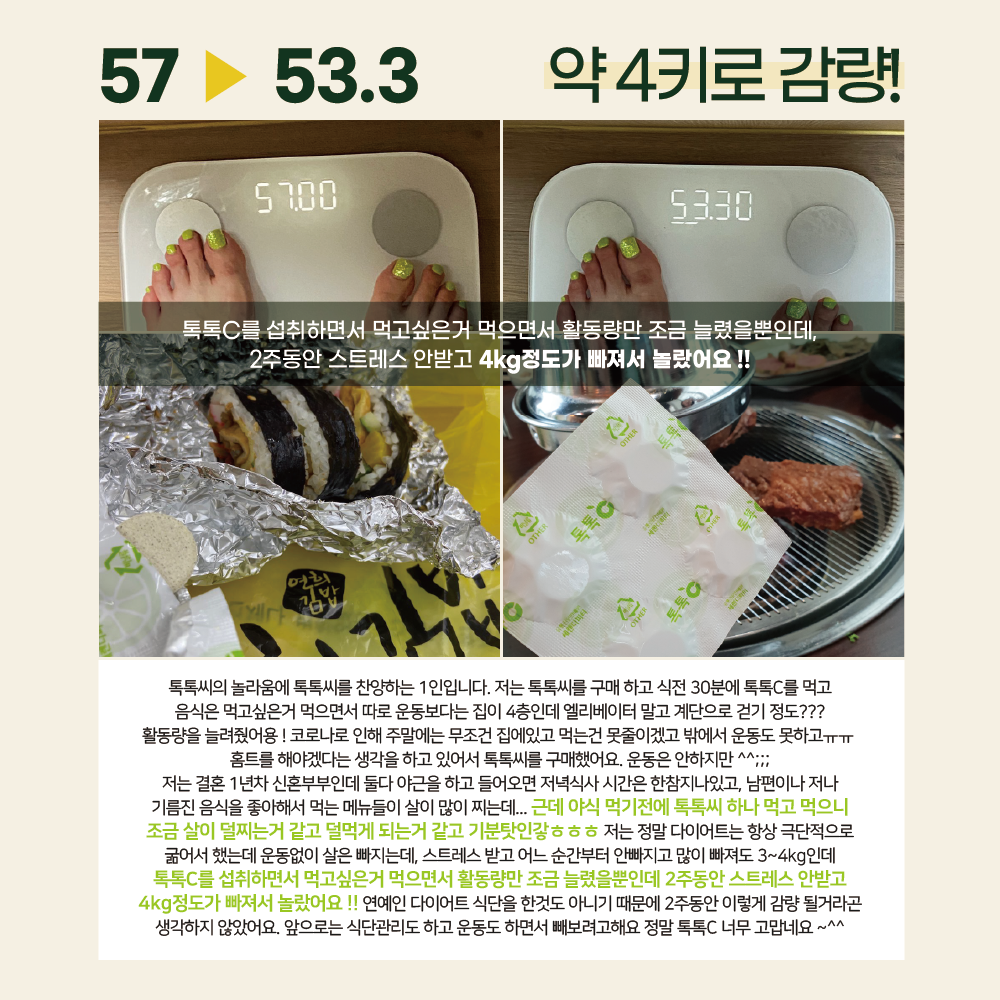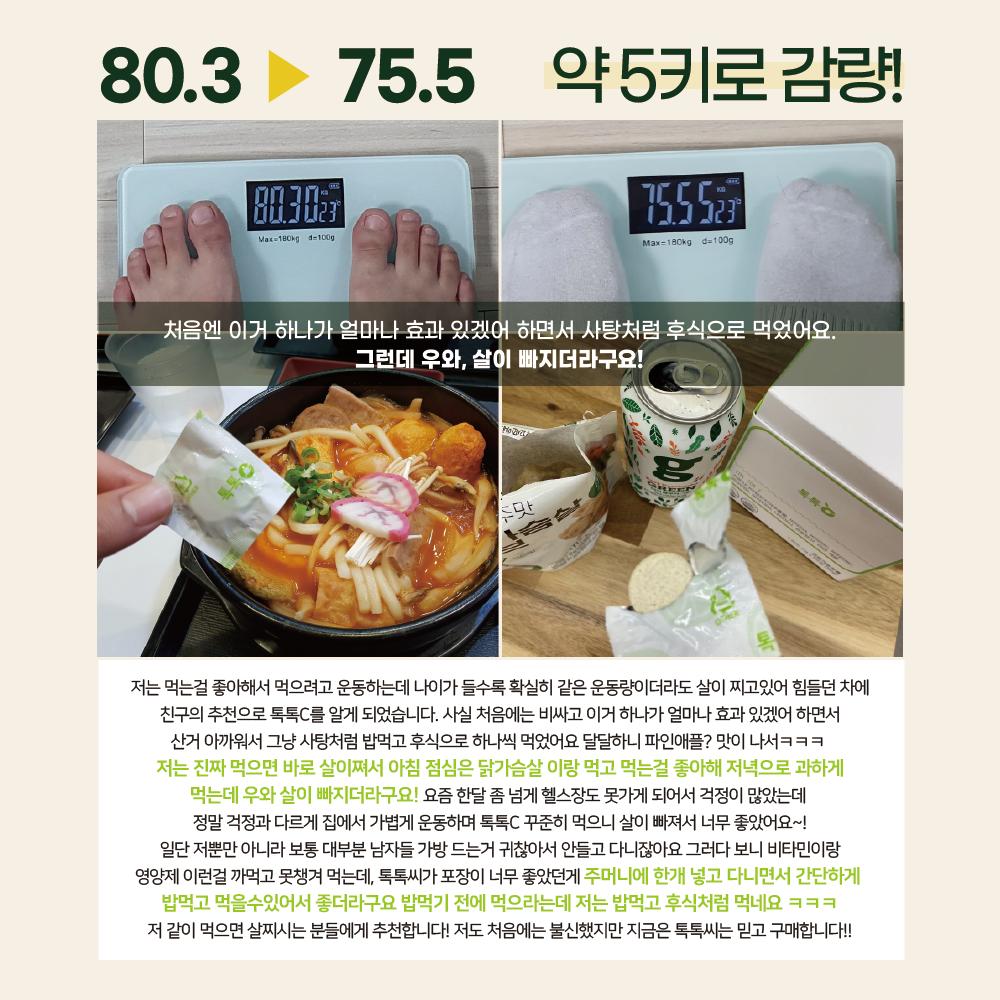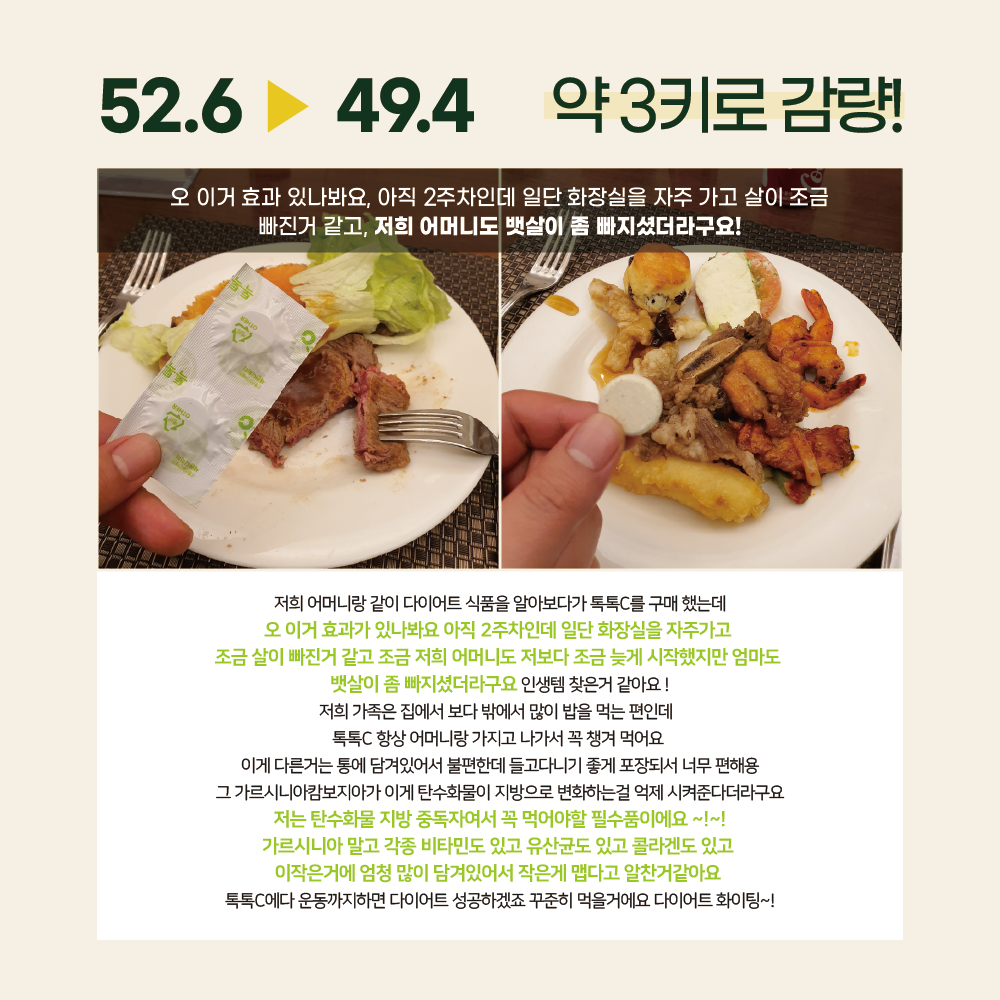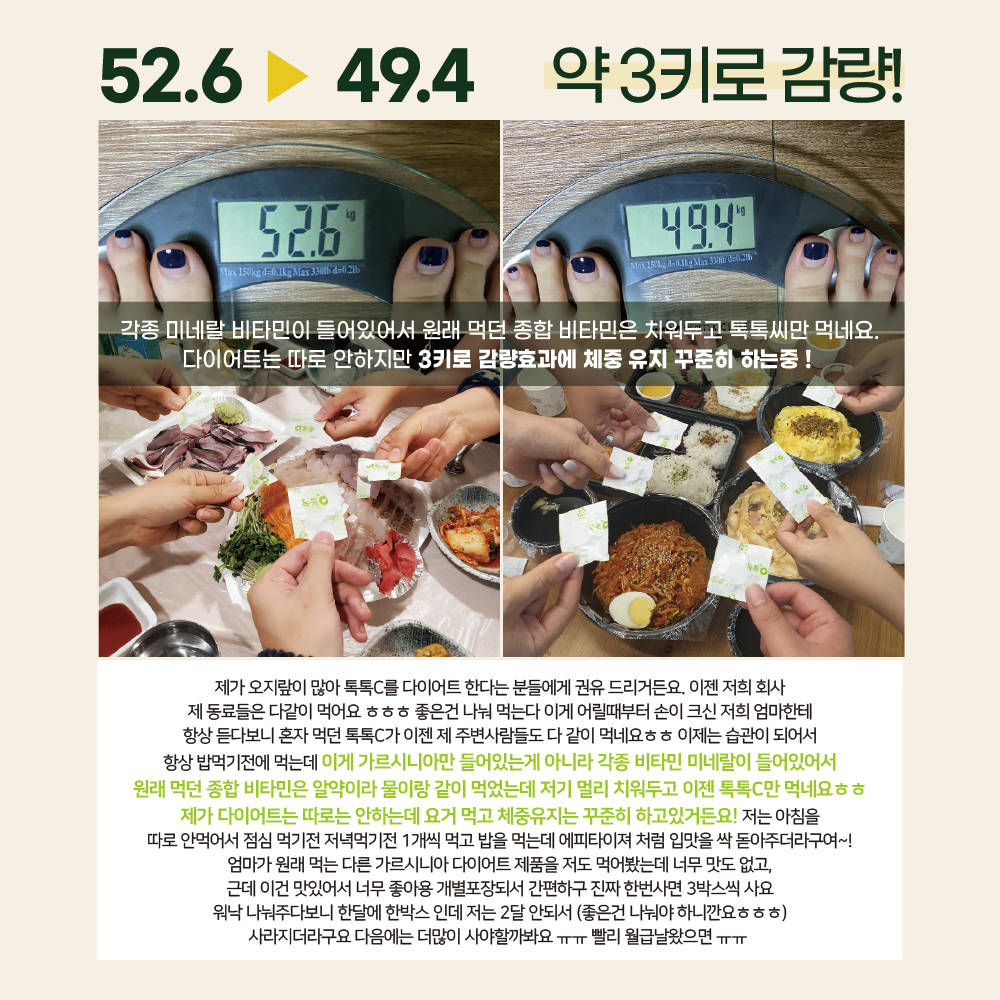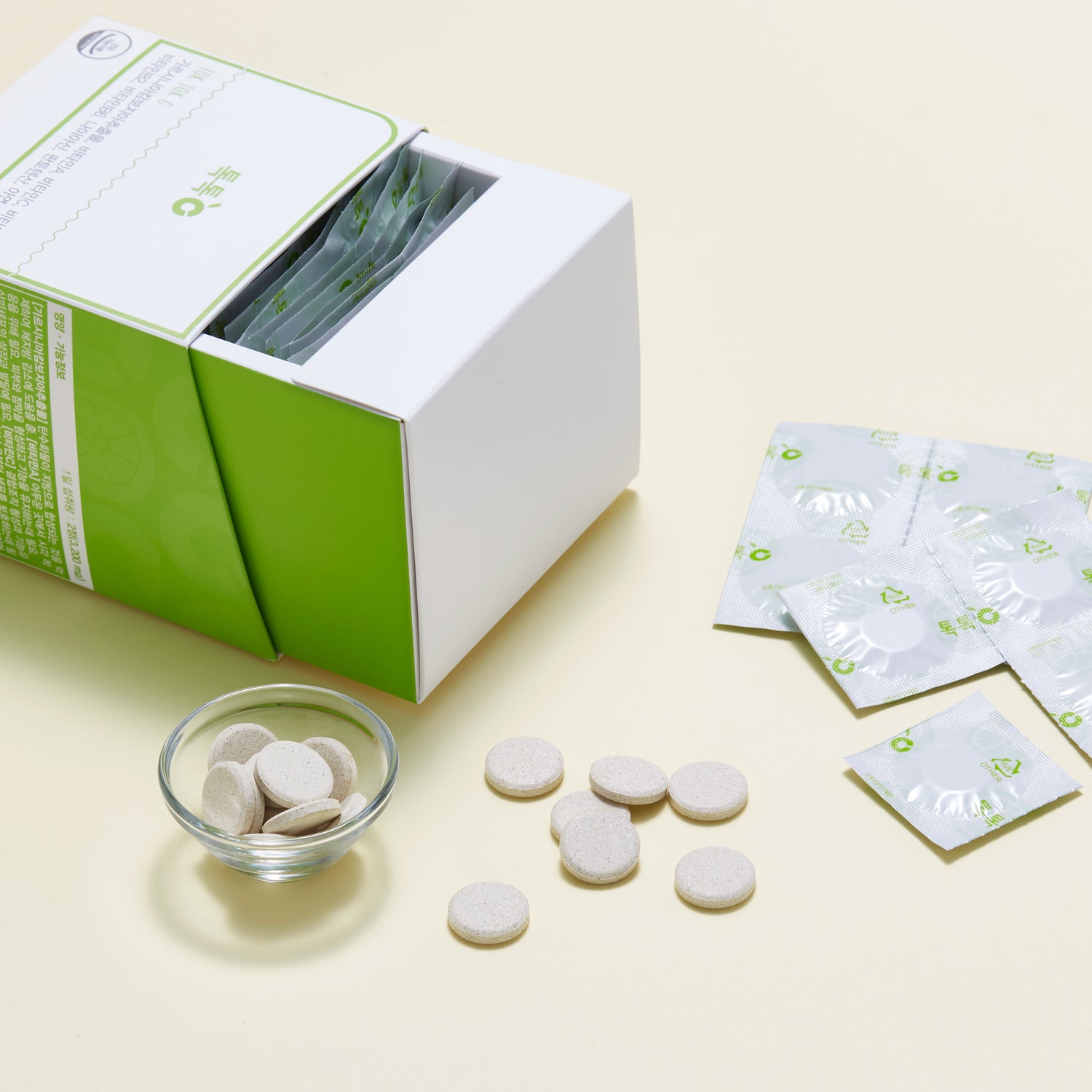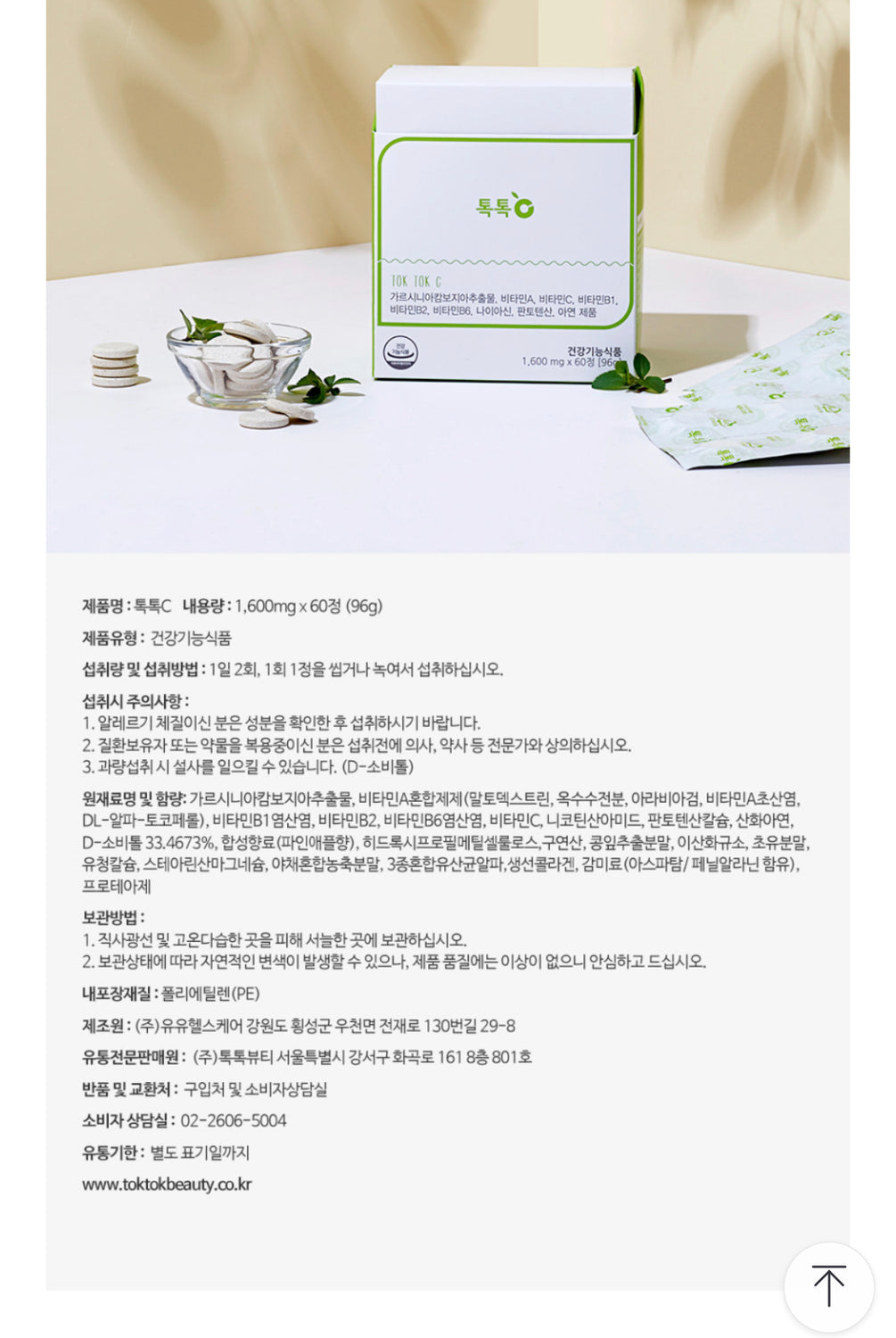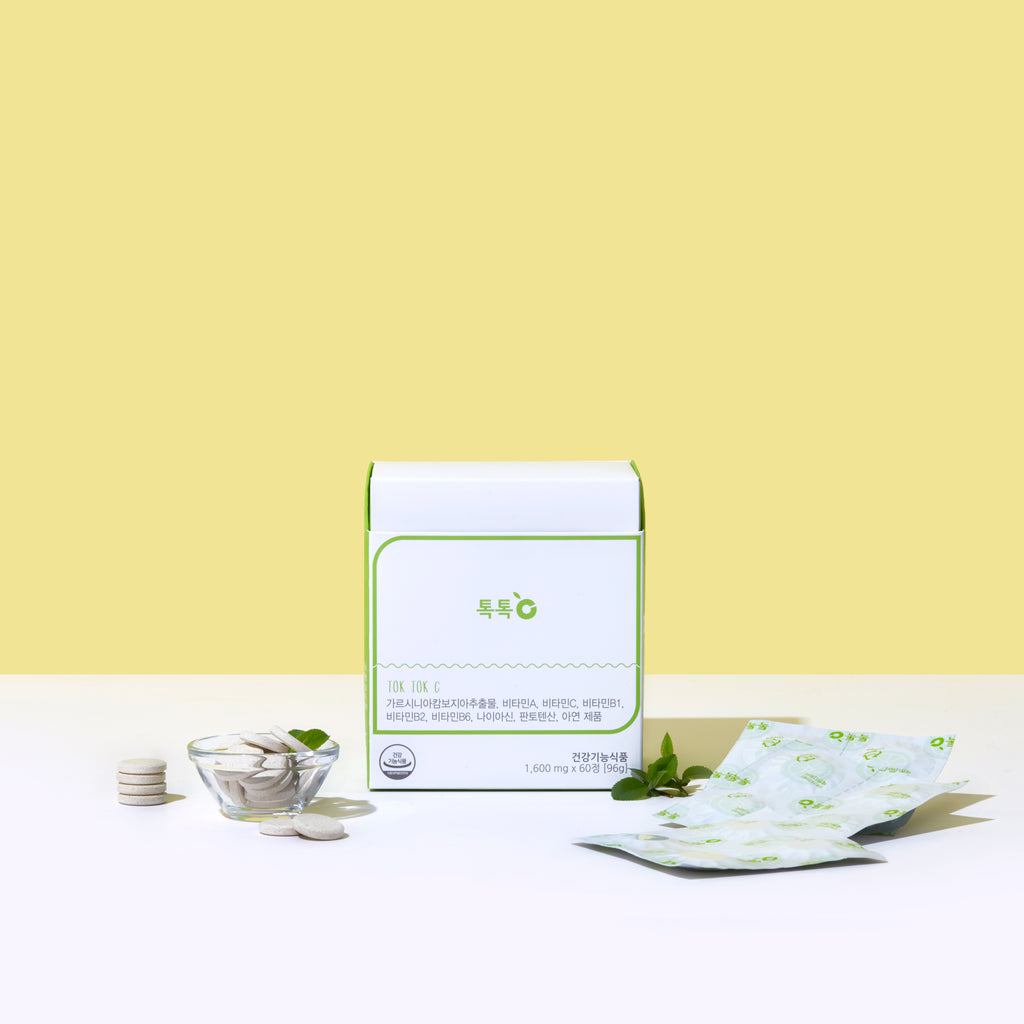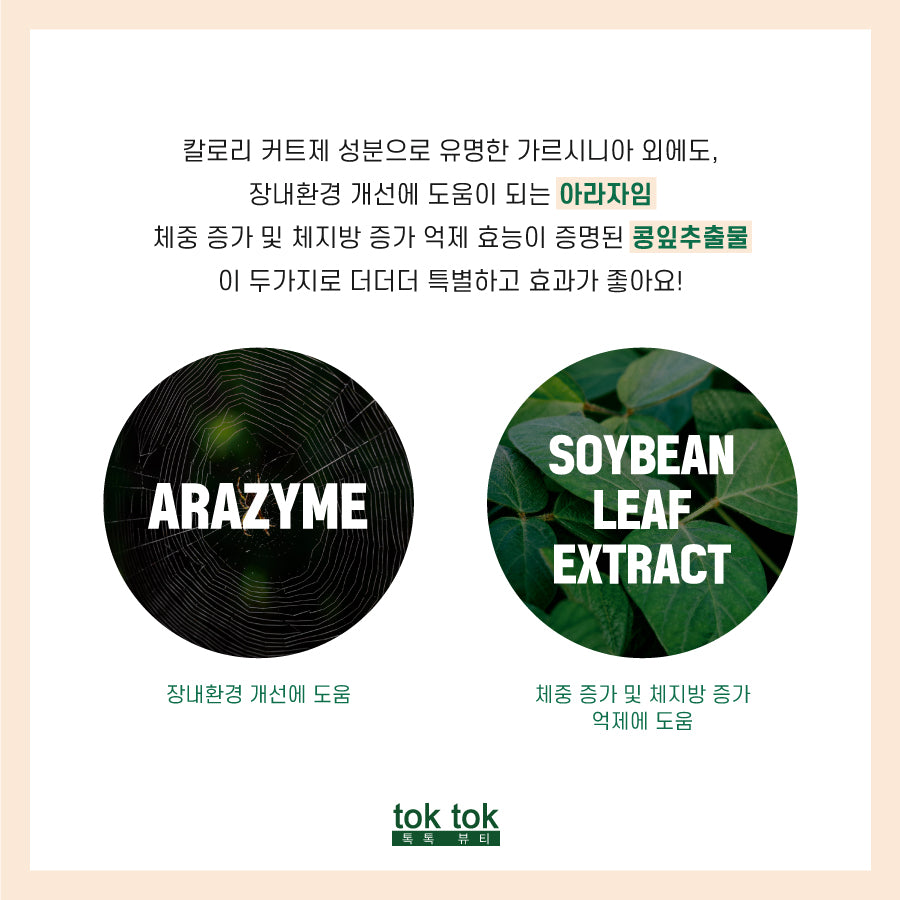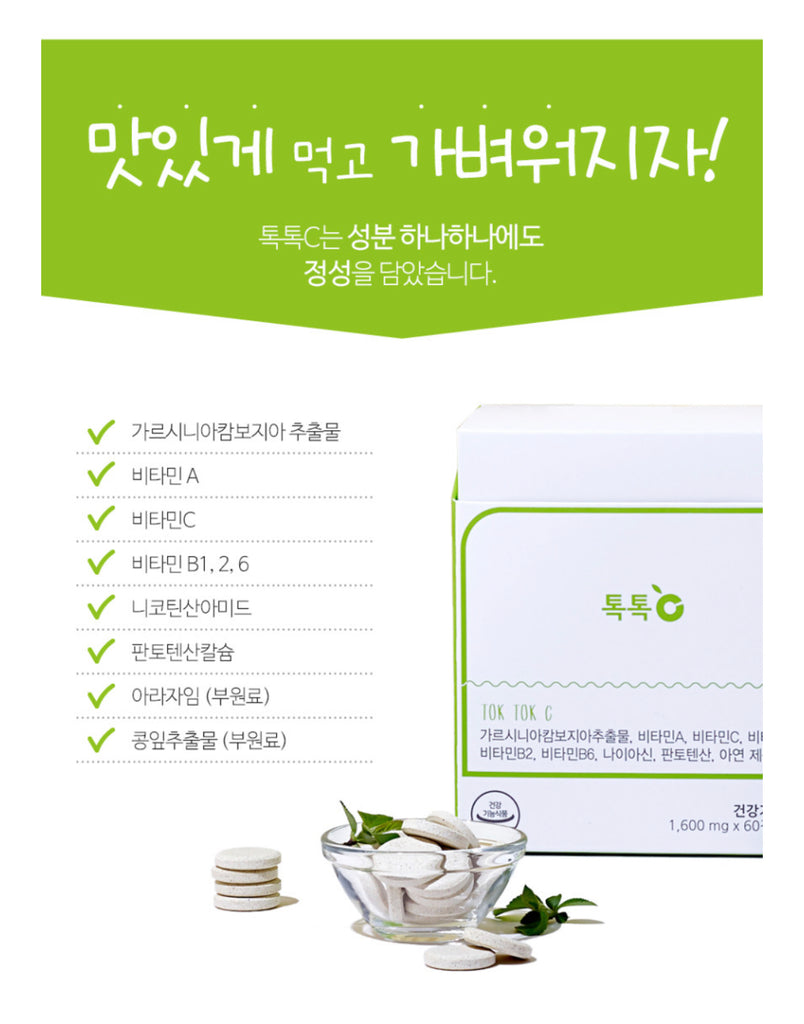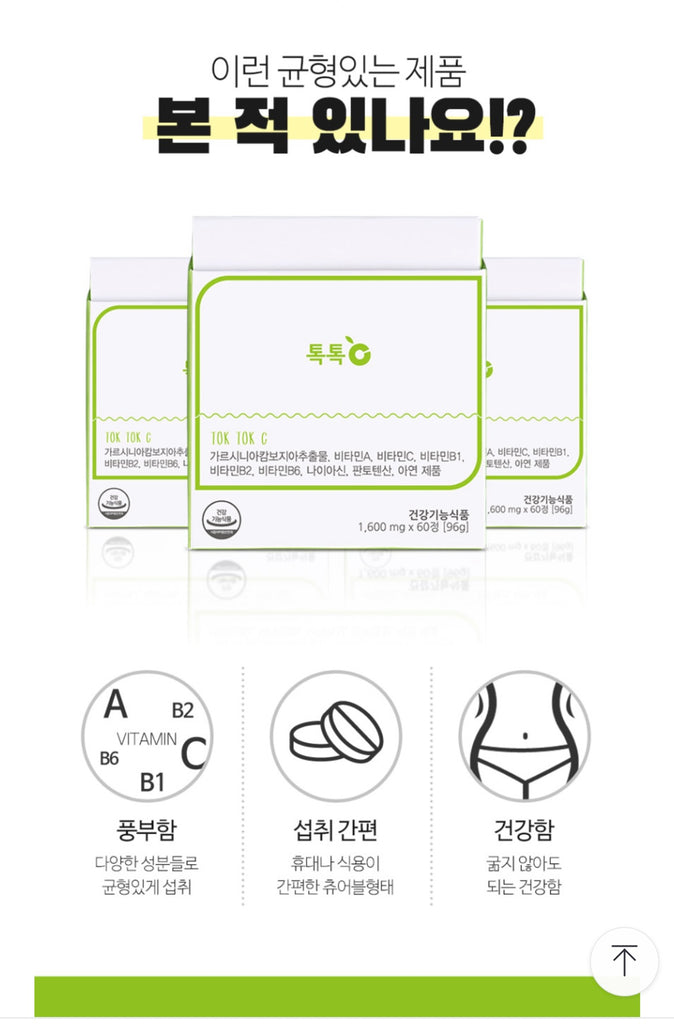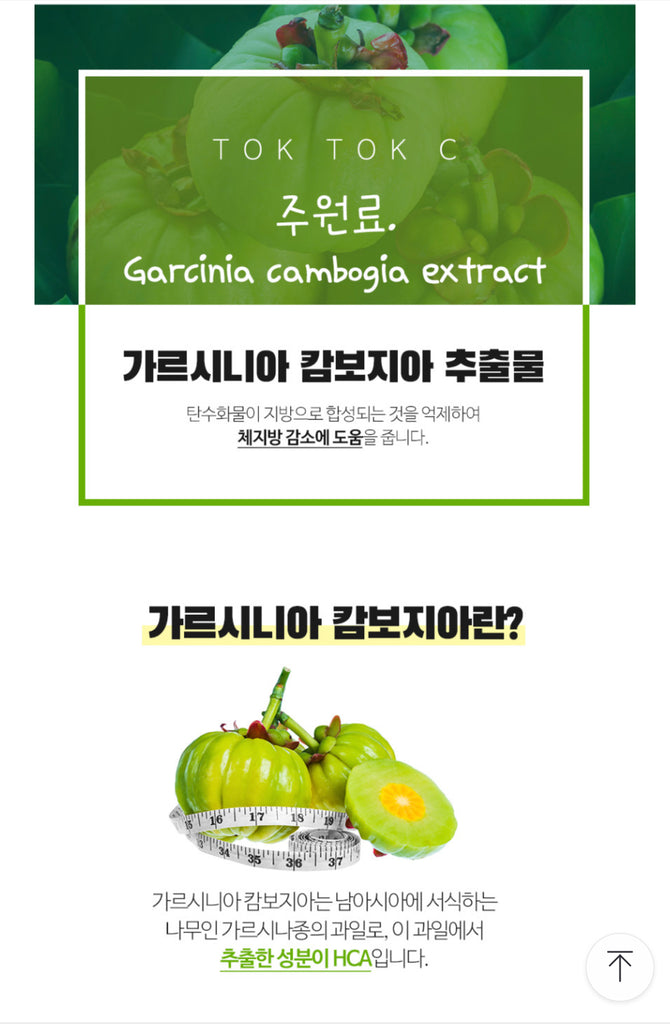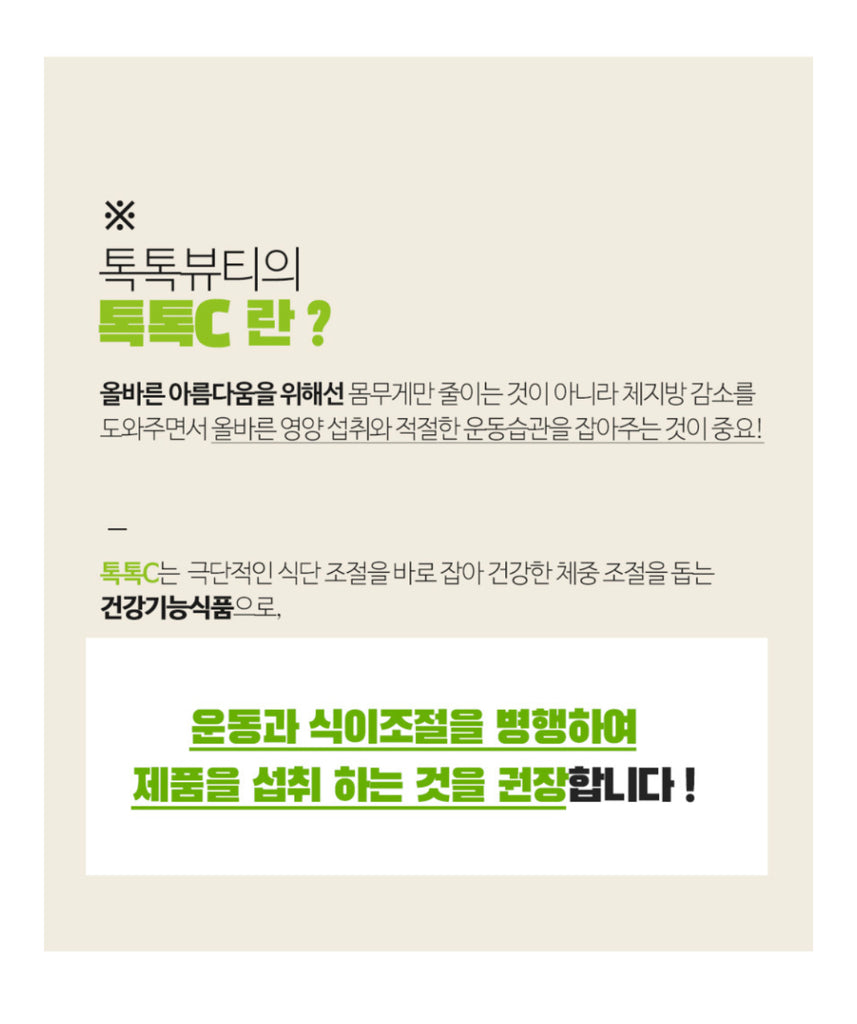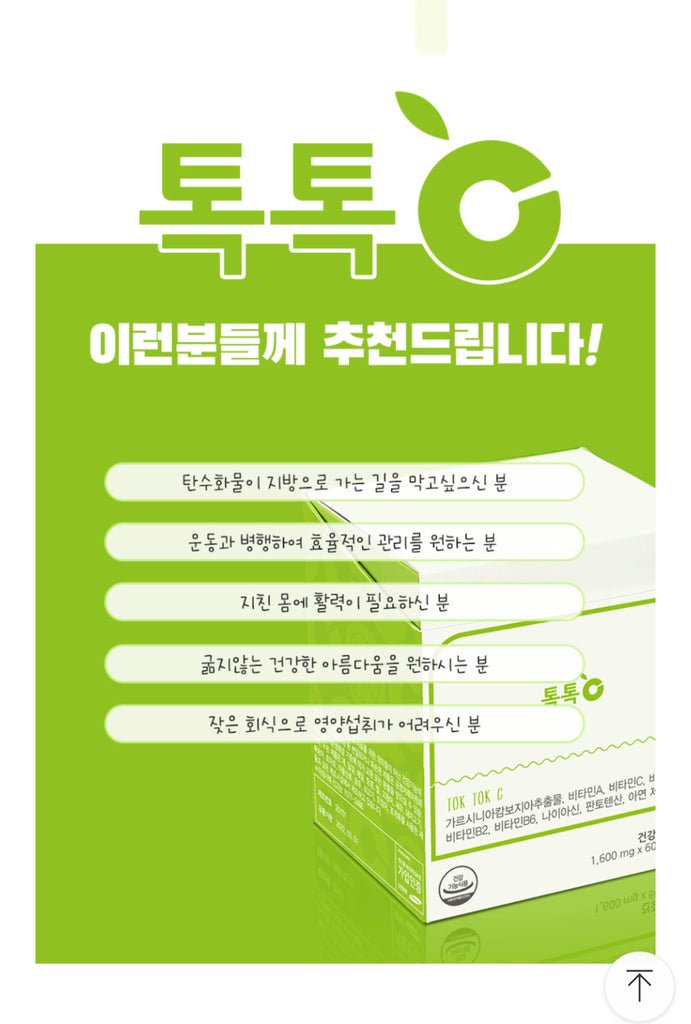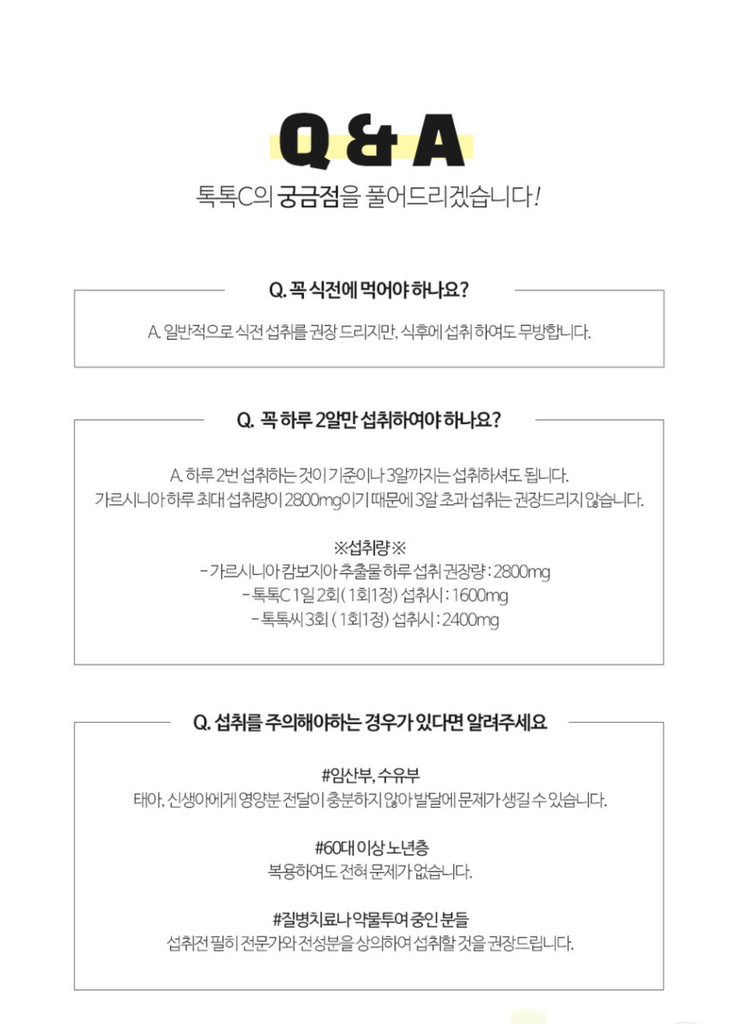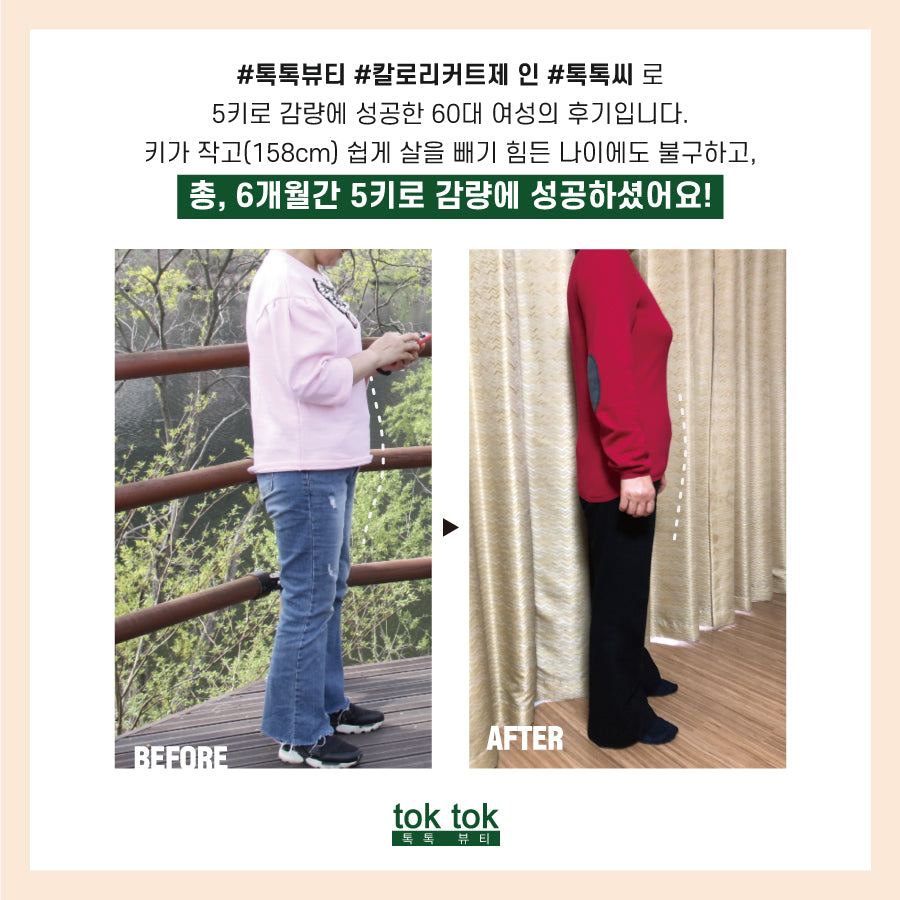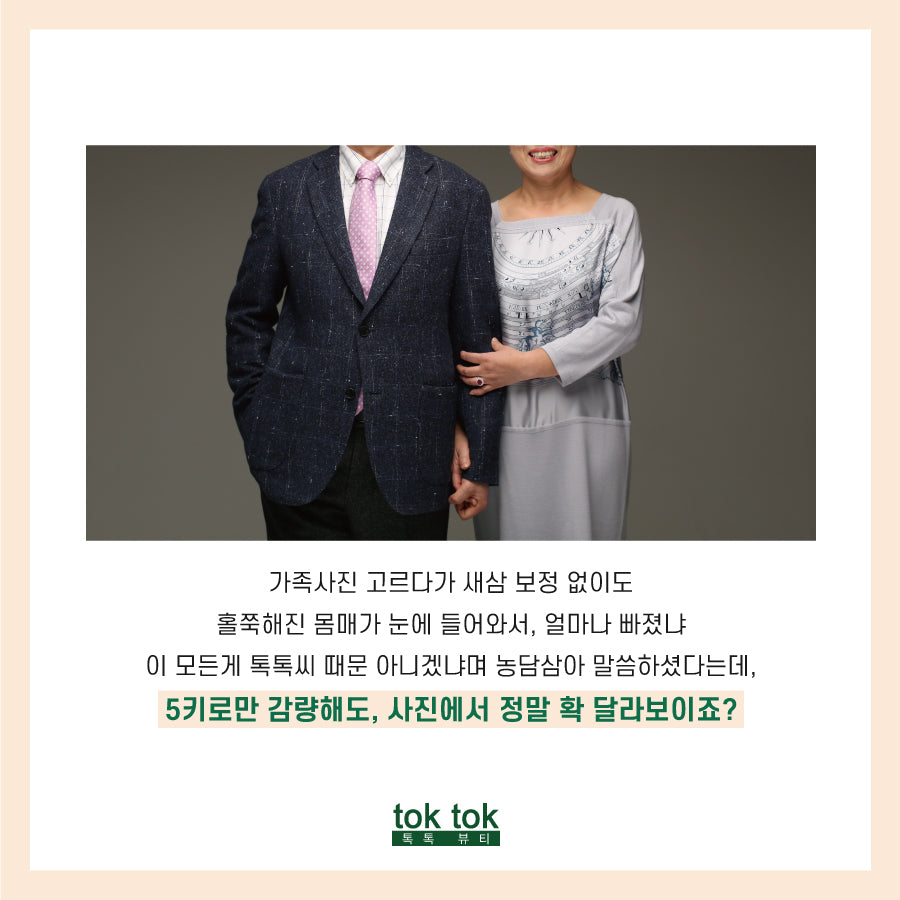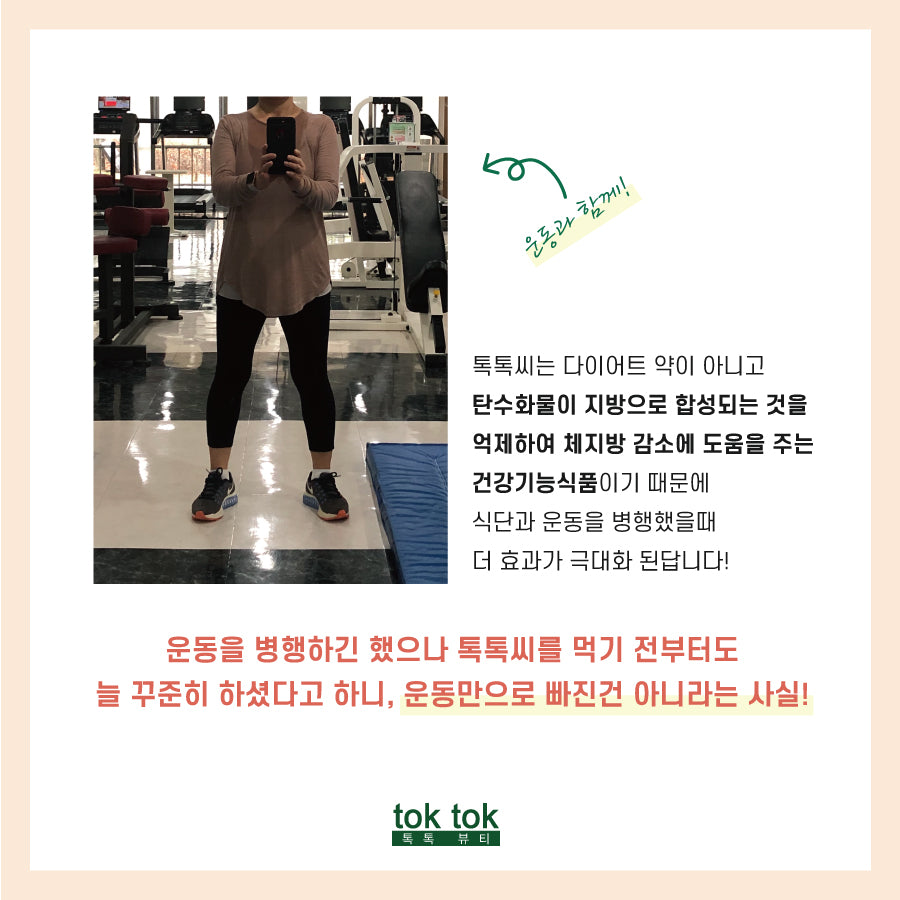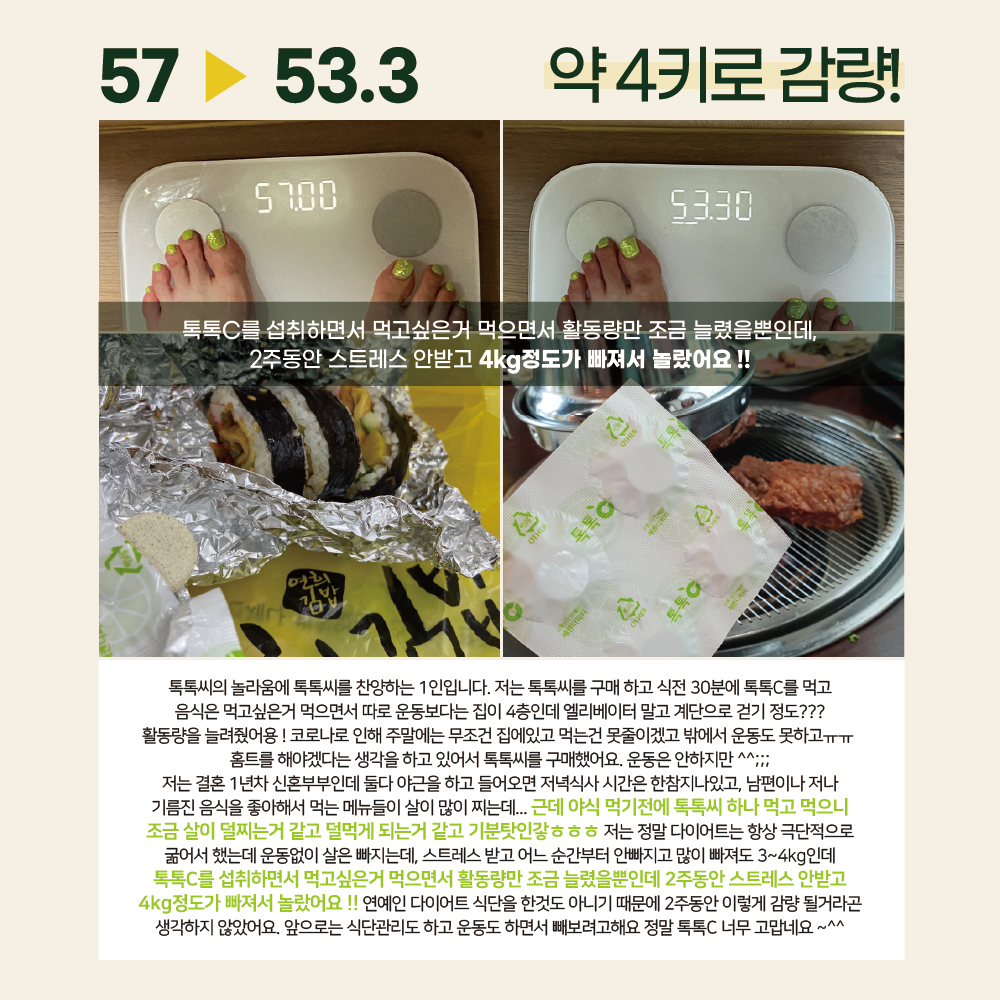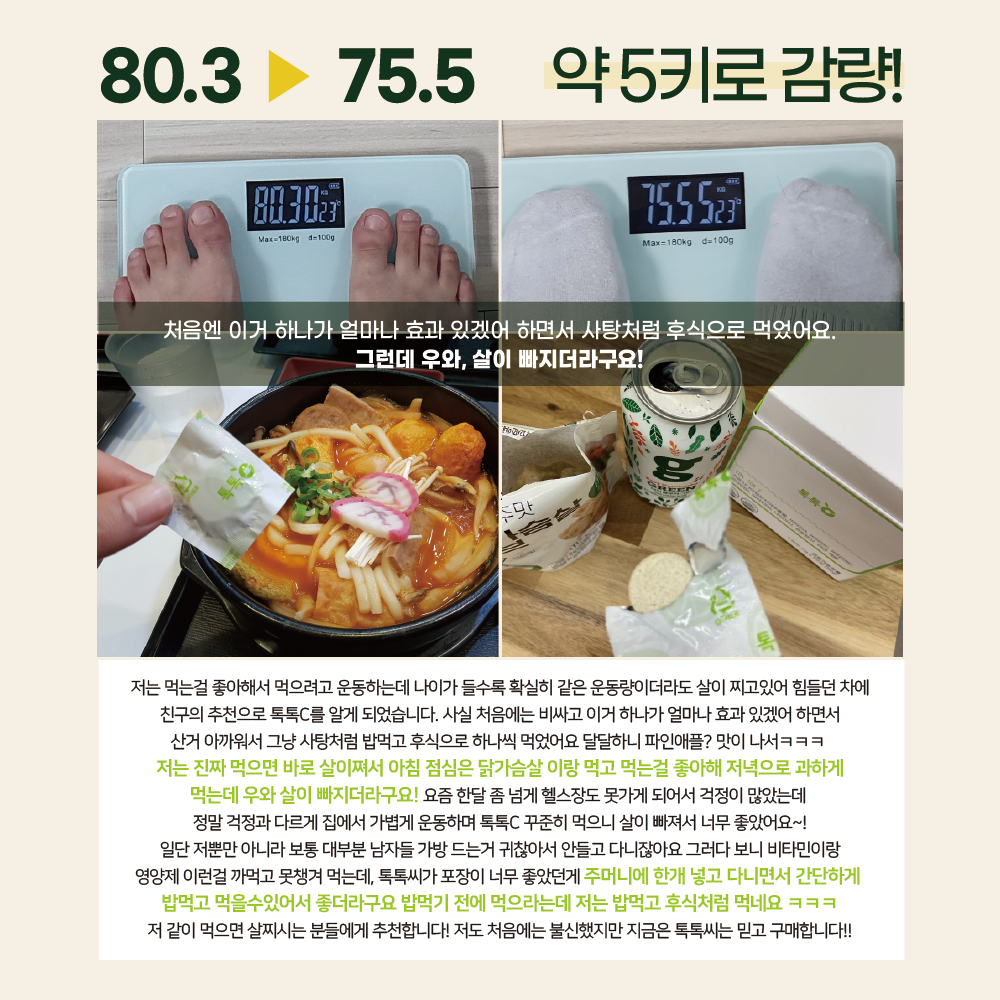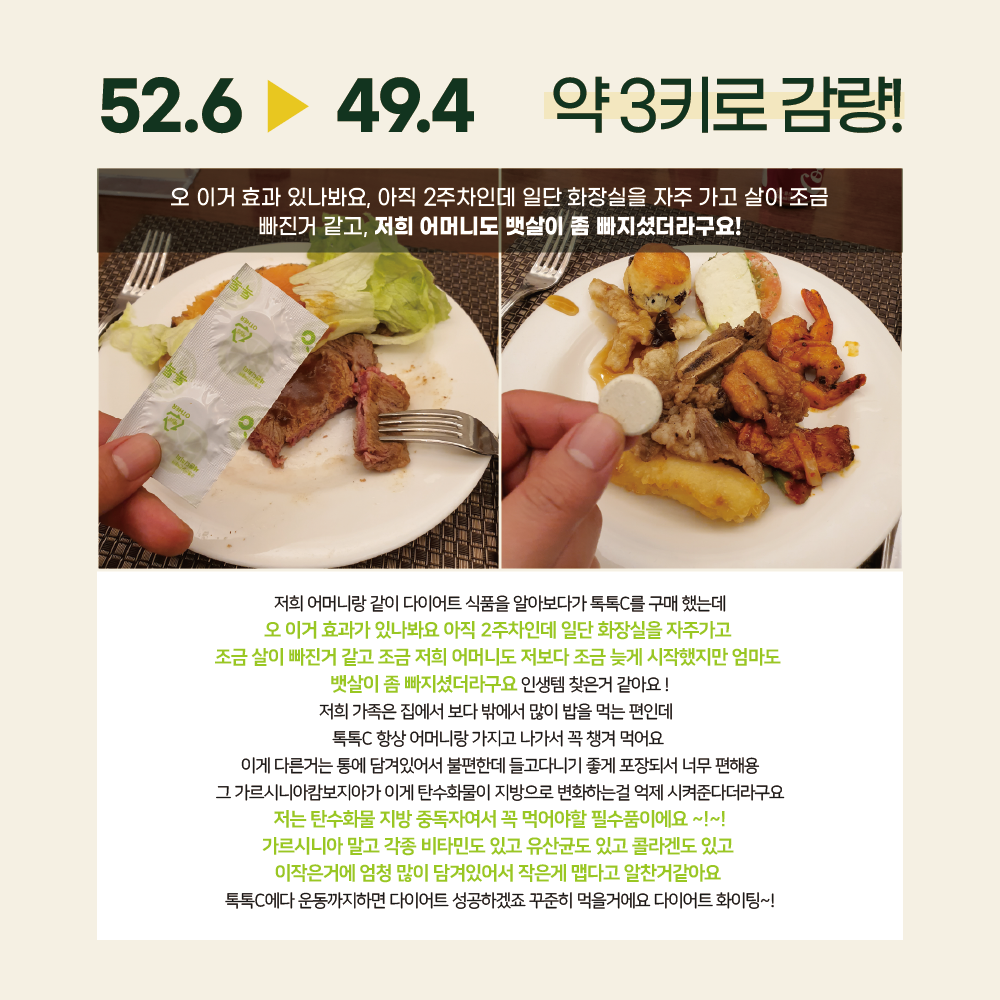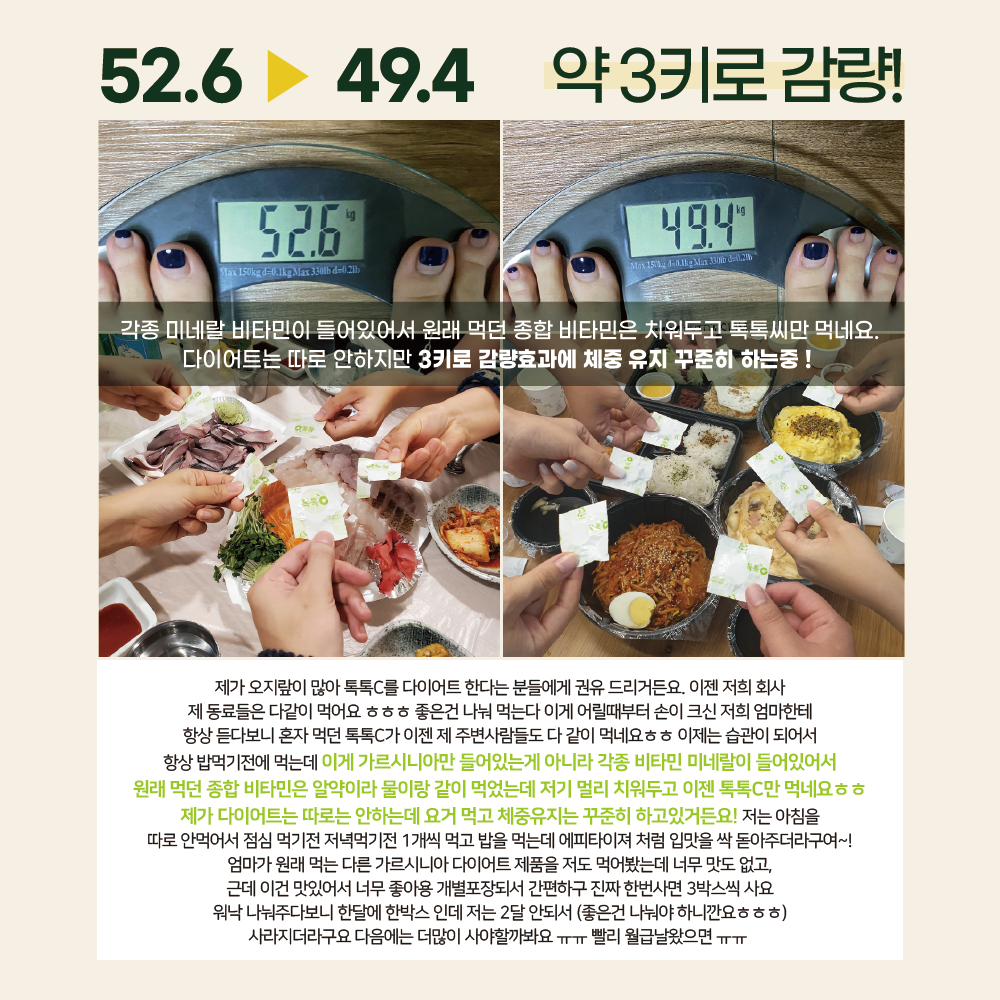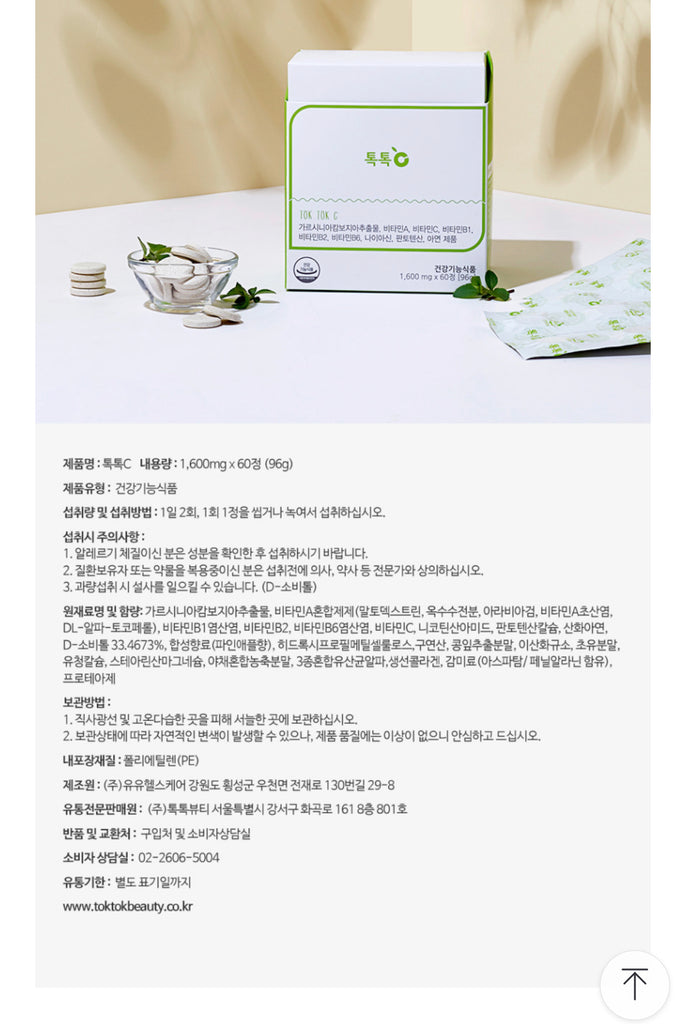 On Sale
Garcinia cambogia Diet Candy Tok Tok C
Garcinia cambogia isa tree that grows in India and Southeast Asia that has been used for centuries by traditional herbalists. The fruit rind contains a chemical called hydroxycitric acid (HCA). Garcinia's primary bioactive constituent, Hydroxycitric Acid (HCA), has been extensively studied for its effects on citrate lyase, which is the main enzyme responsible for the cellular synthesis of fatty acids. Scientific studies indicate that in the presence of HCA, cells produce fewer fatty acids from carbohydrates. Tok Tok C contains 853mg HCA per suggest daily uses (2 tablets).
Garcinia cambogia supplements with HCA are marketed for weight loss.

Garcinia cambogia has also been promoted for relief of joint pain and digestive symptoms and to improve athletic performance.
Garcinia cambogia extract (HCA) may help reduce body fat by inhibiting the synthesis of carbohydrates into fat

Vitamin B1: Necessary for carbohydrate and energy metabolism

Vitamin B2: Necessary for energy production in the body

Vitamin B6: Necessary to use protein and amino acids / Necessary to maintain normal blood homocysteine levels

60 Candies / Box

Made in Korea.

Expiration

 Date : 07/20/2024
Take 1 tablet 1 to 2 times daily.
For best results, take 30-60 minutes before meals. Chewing or melting it.