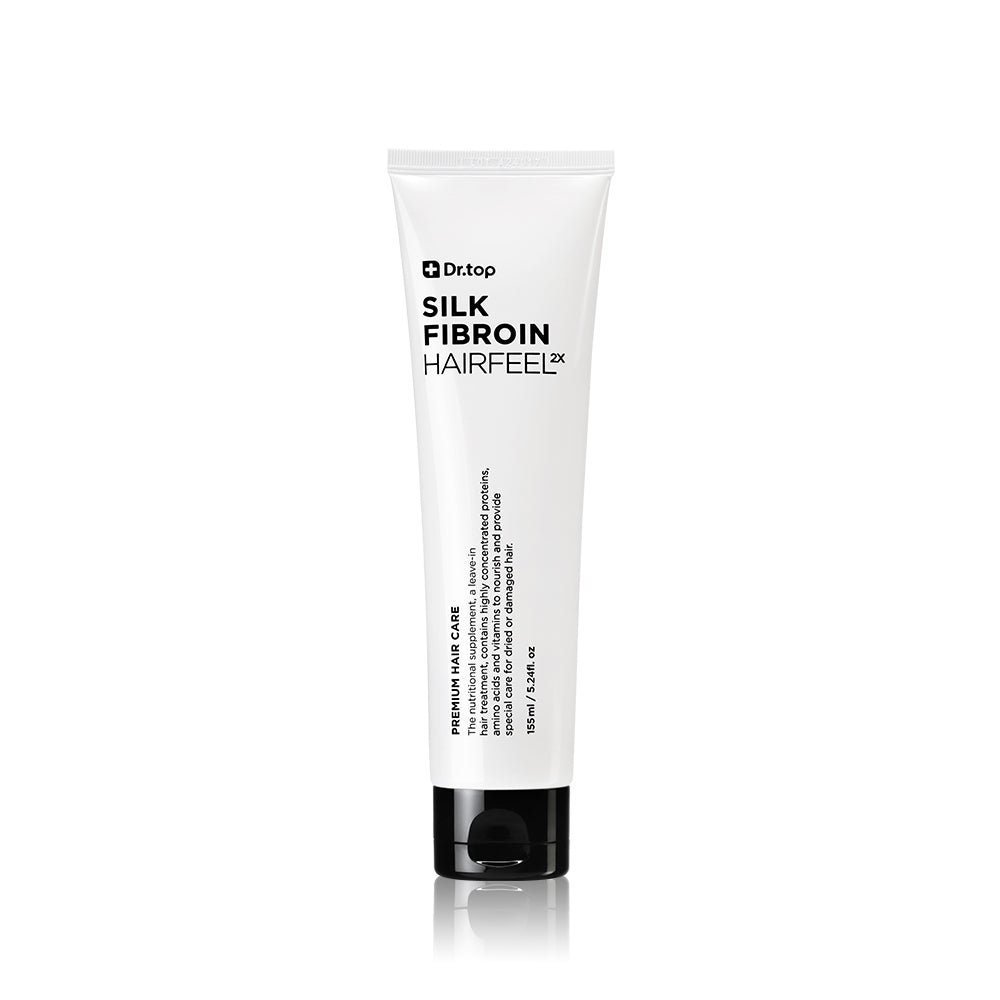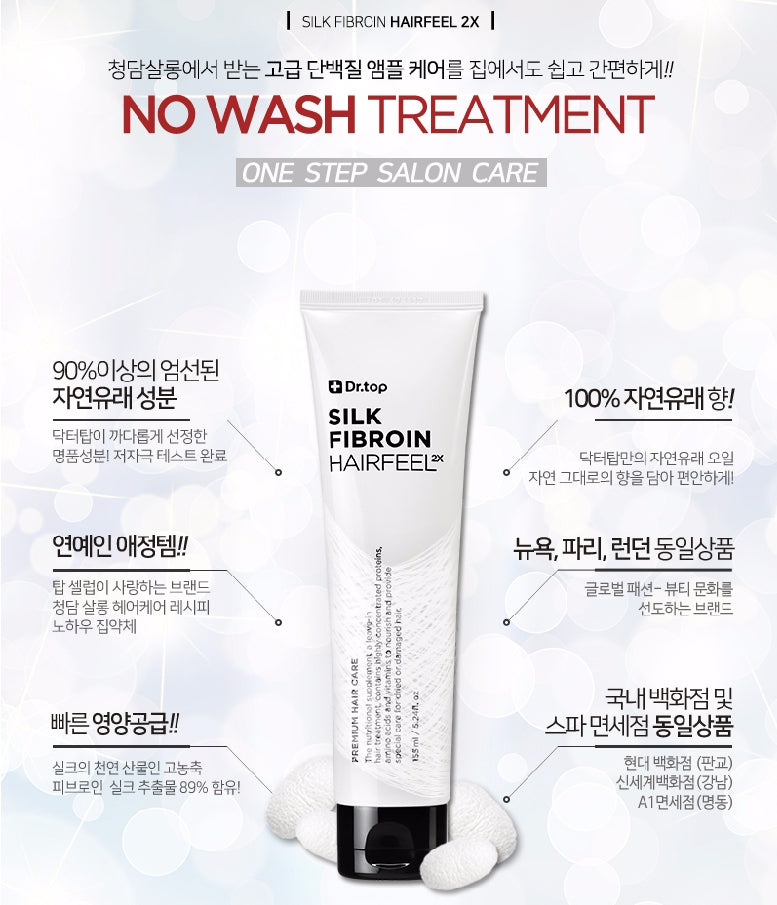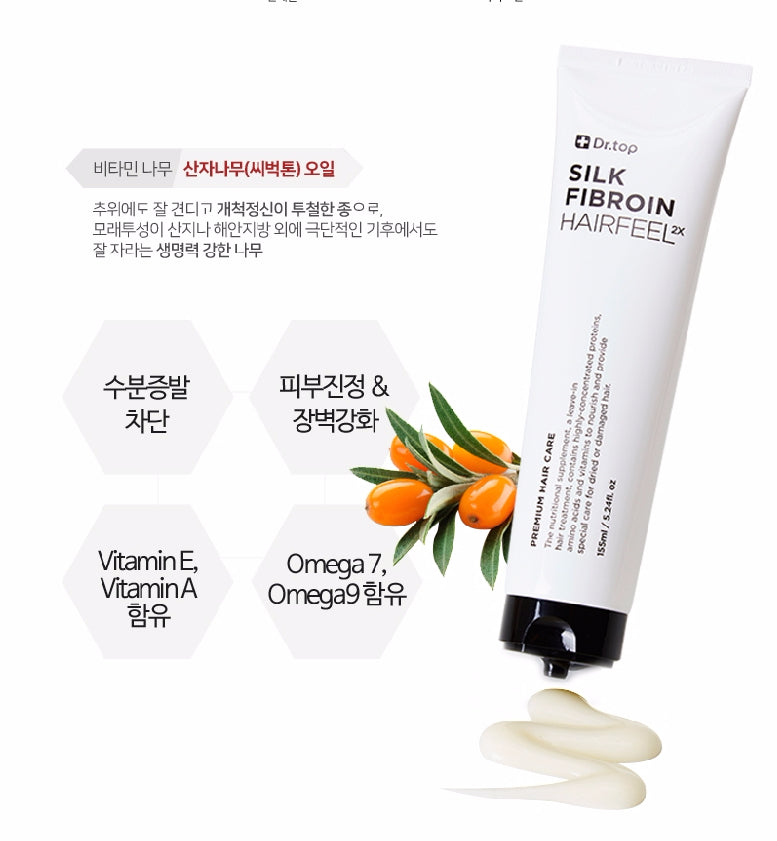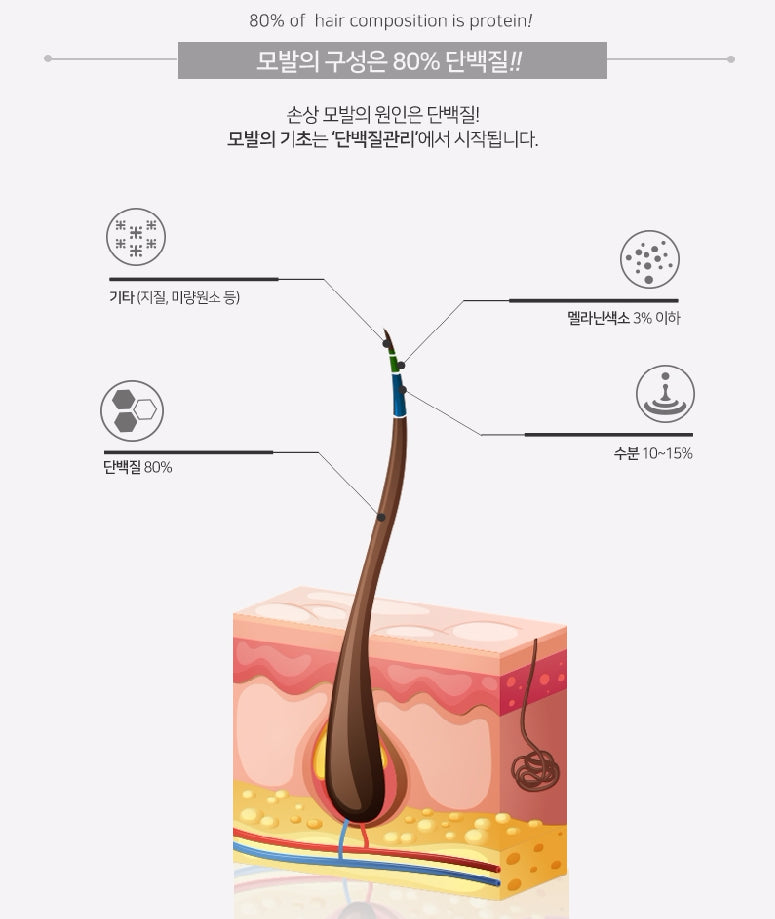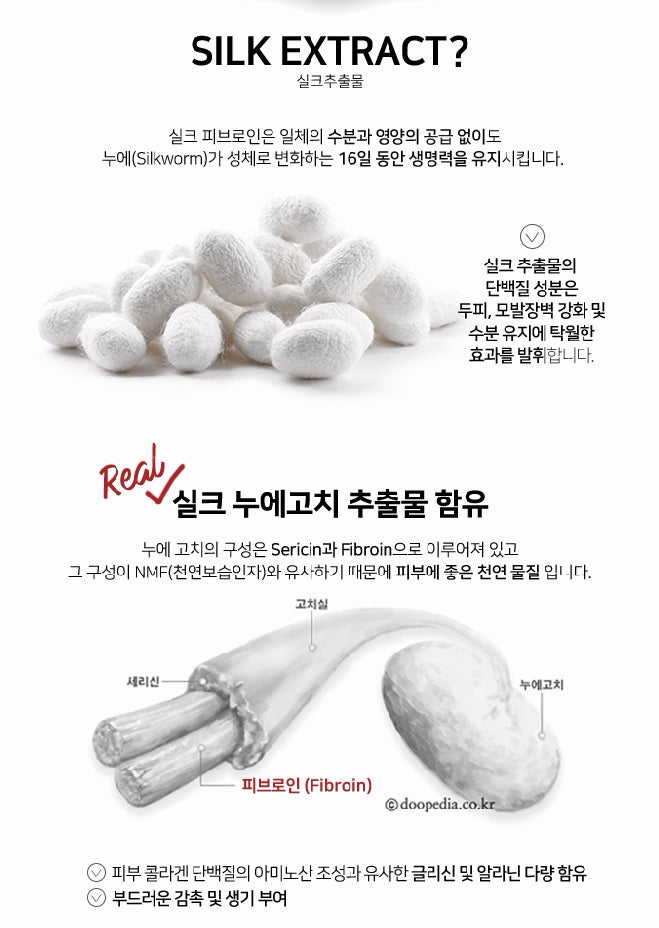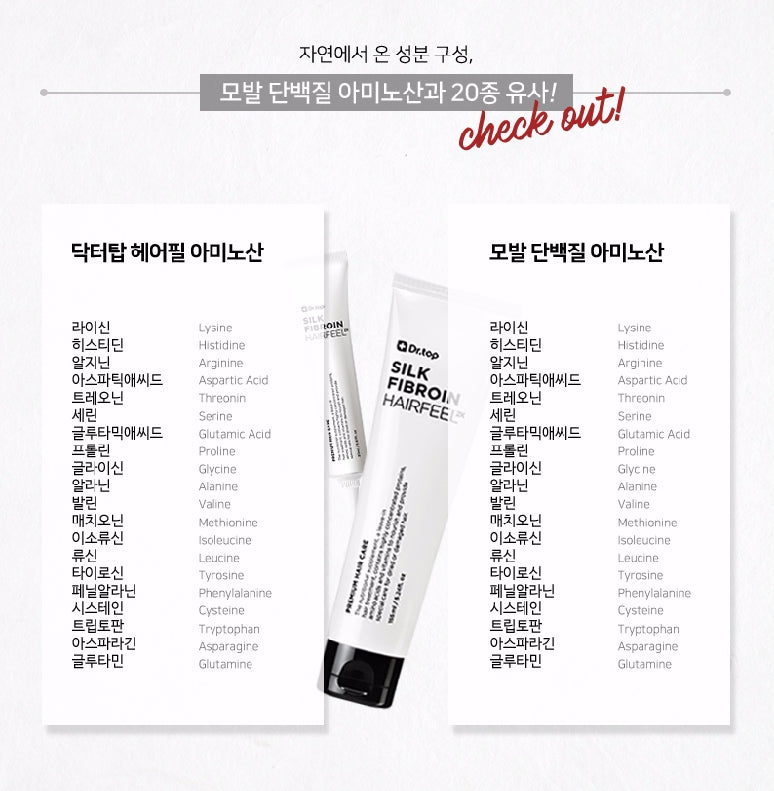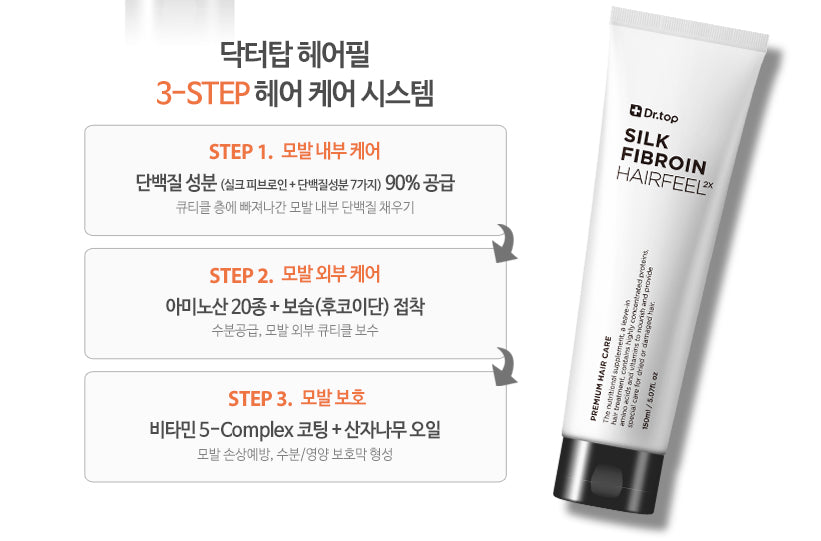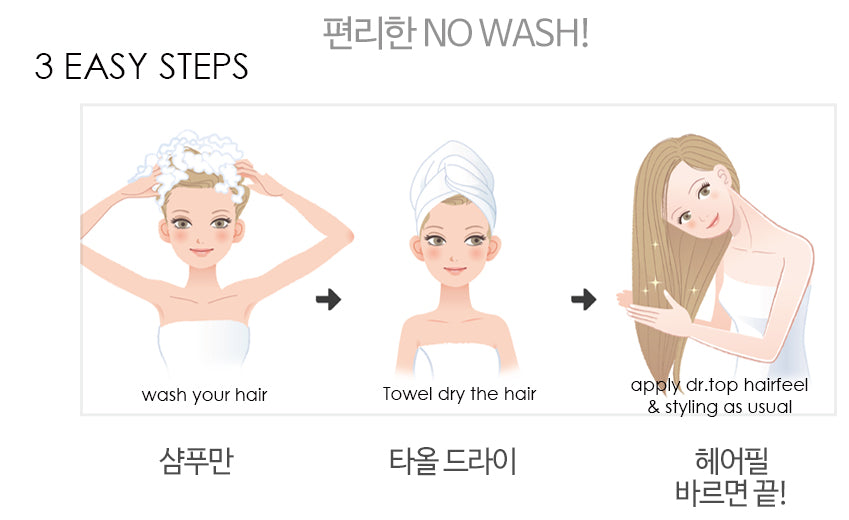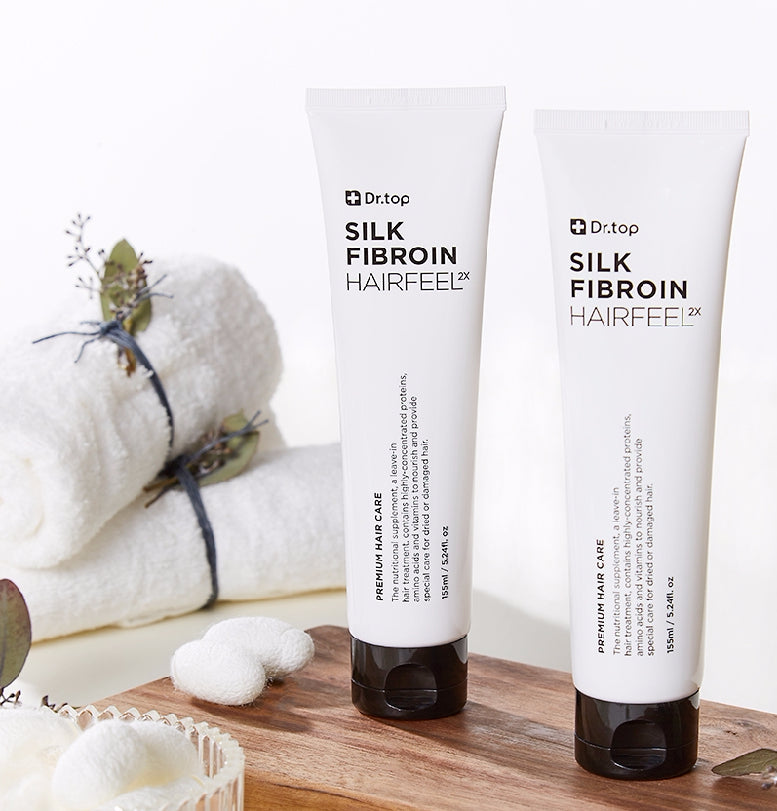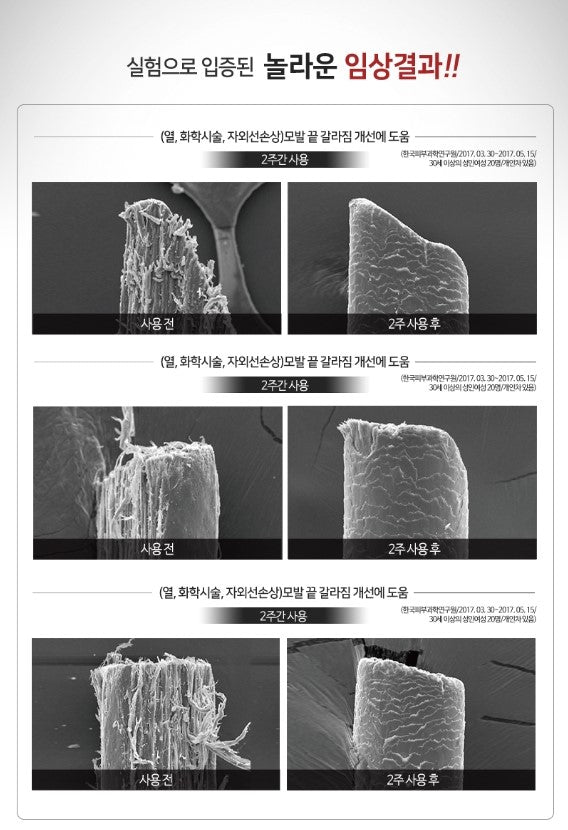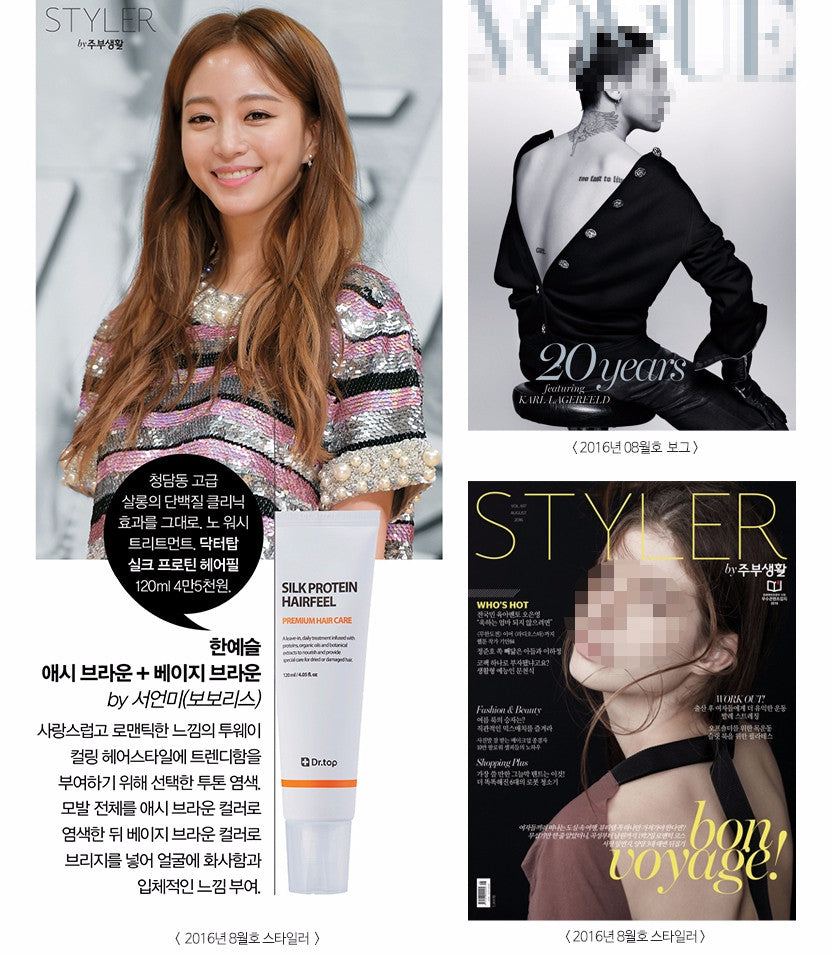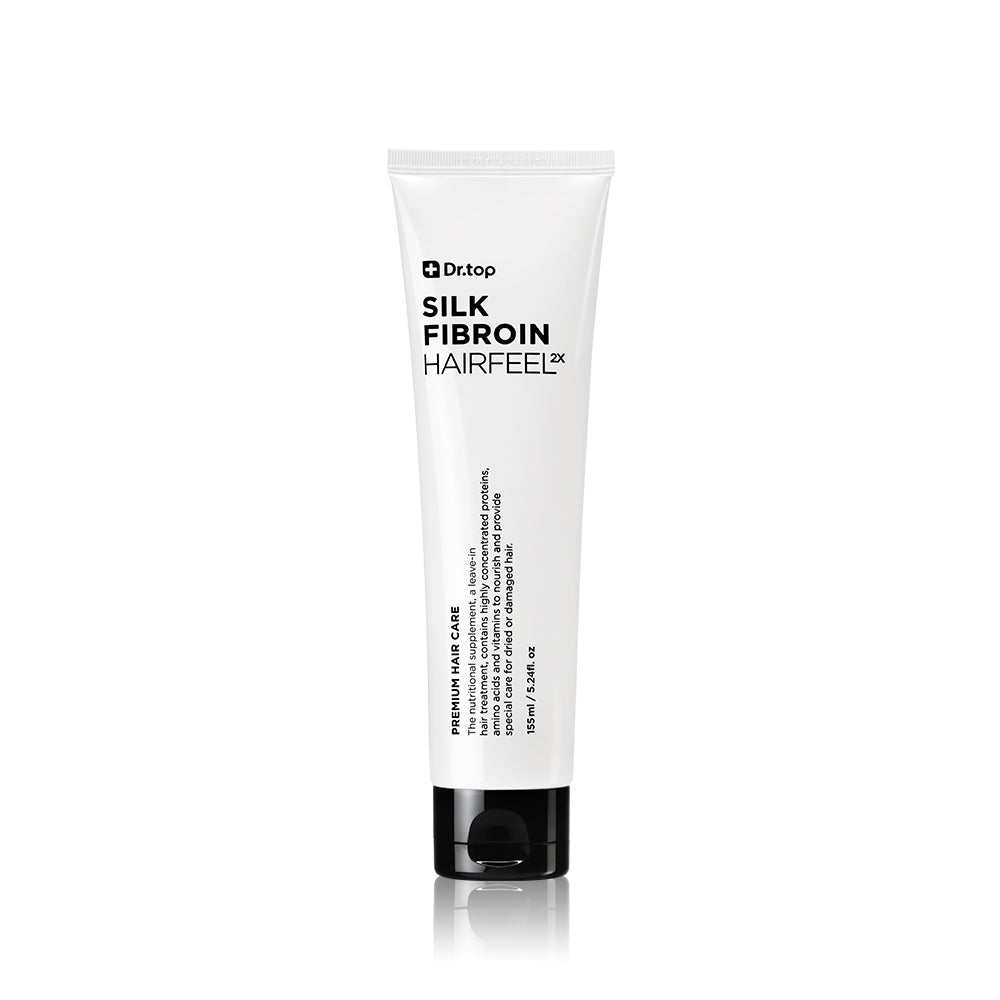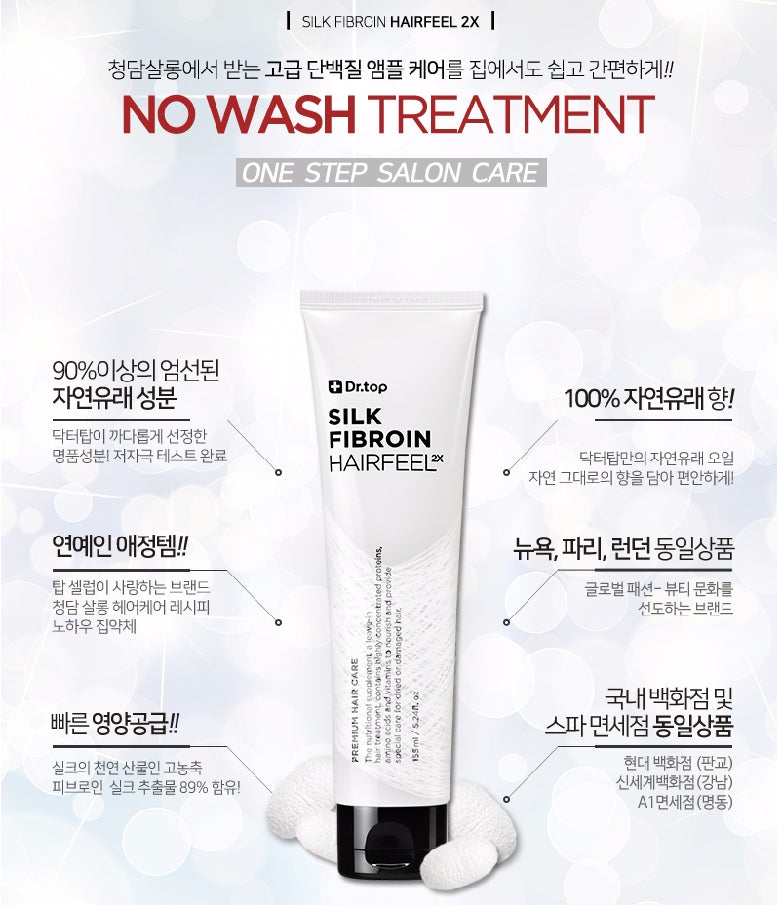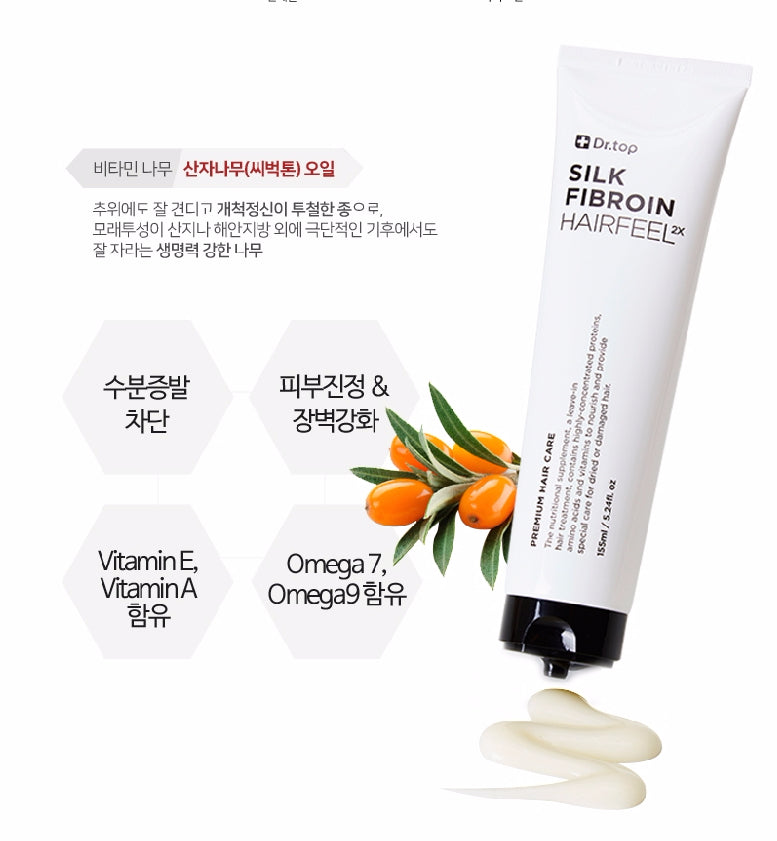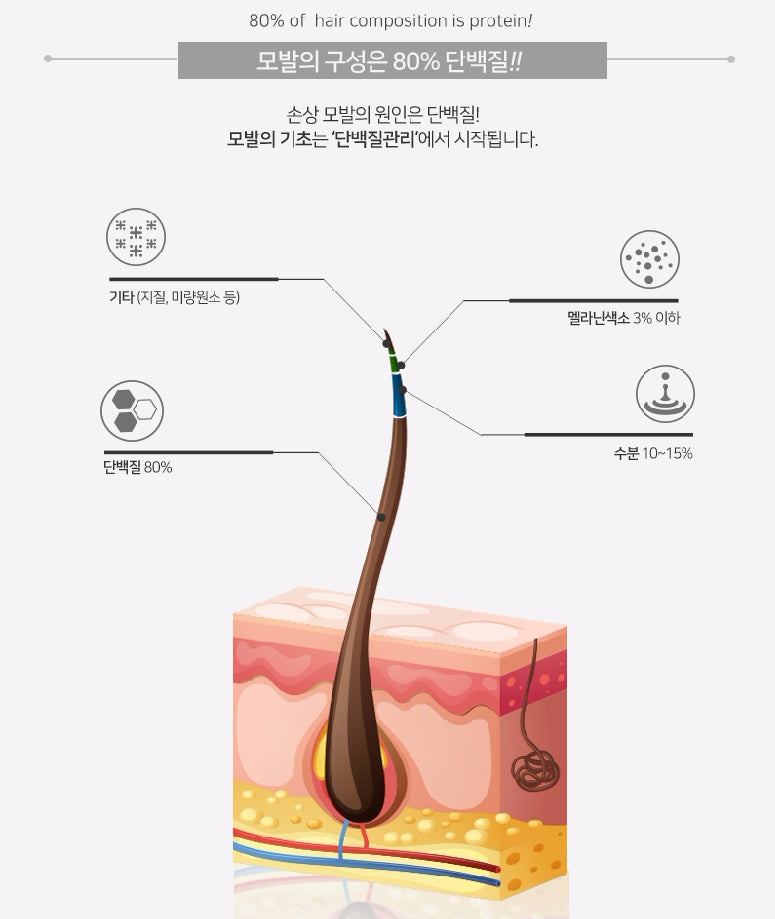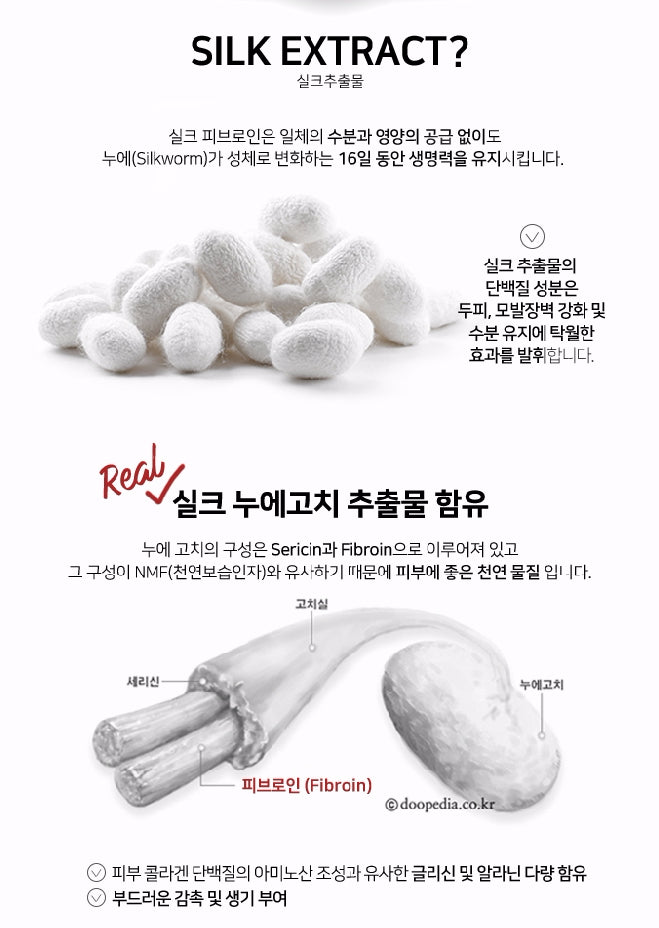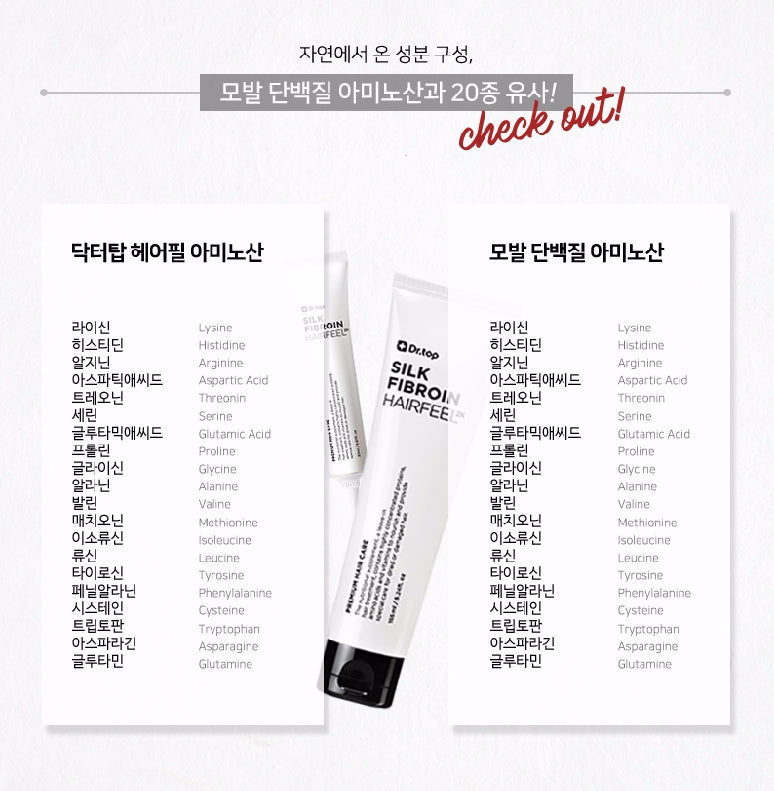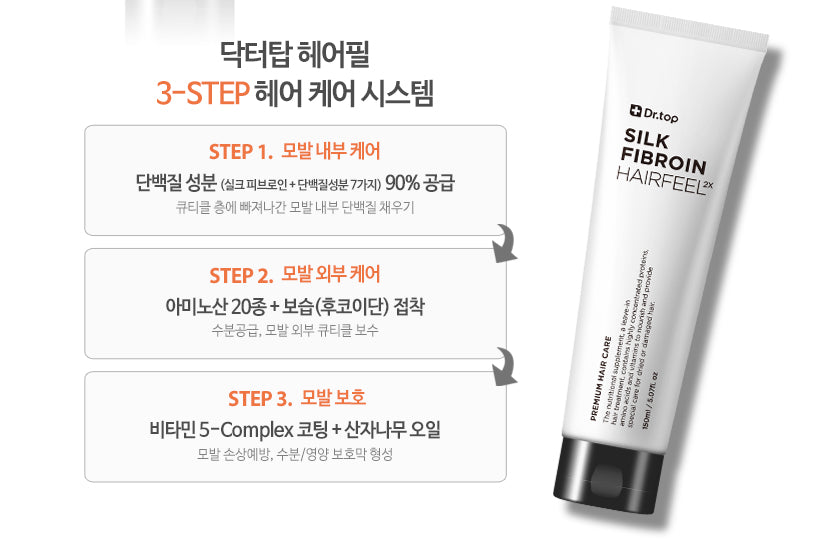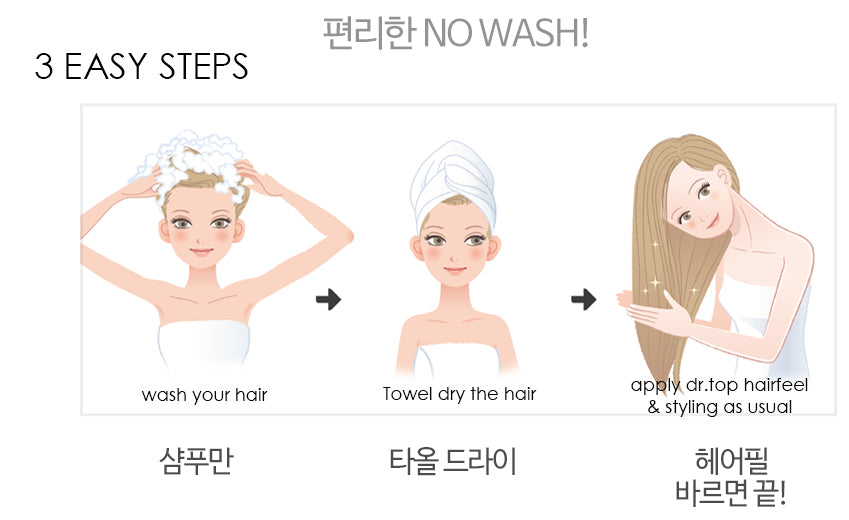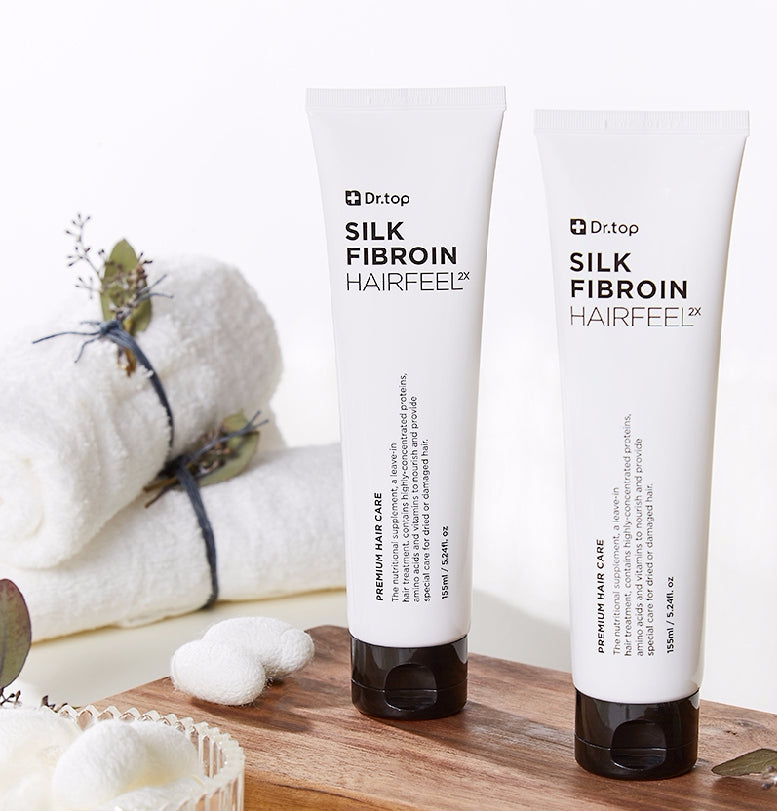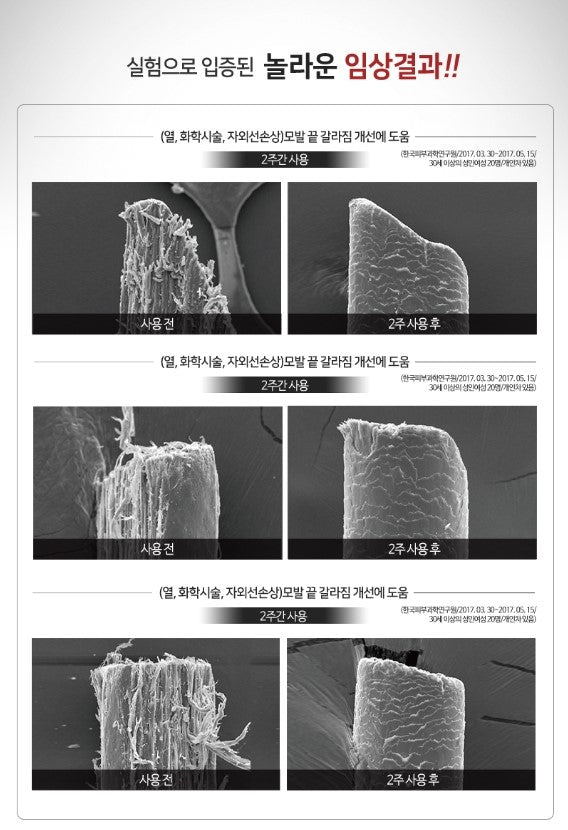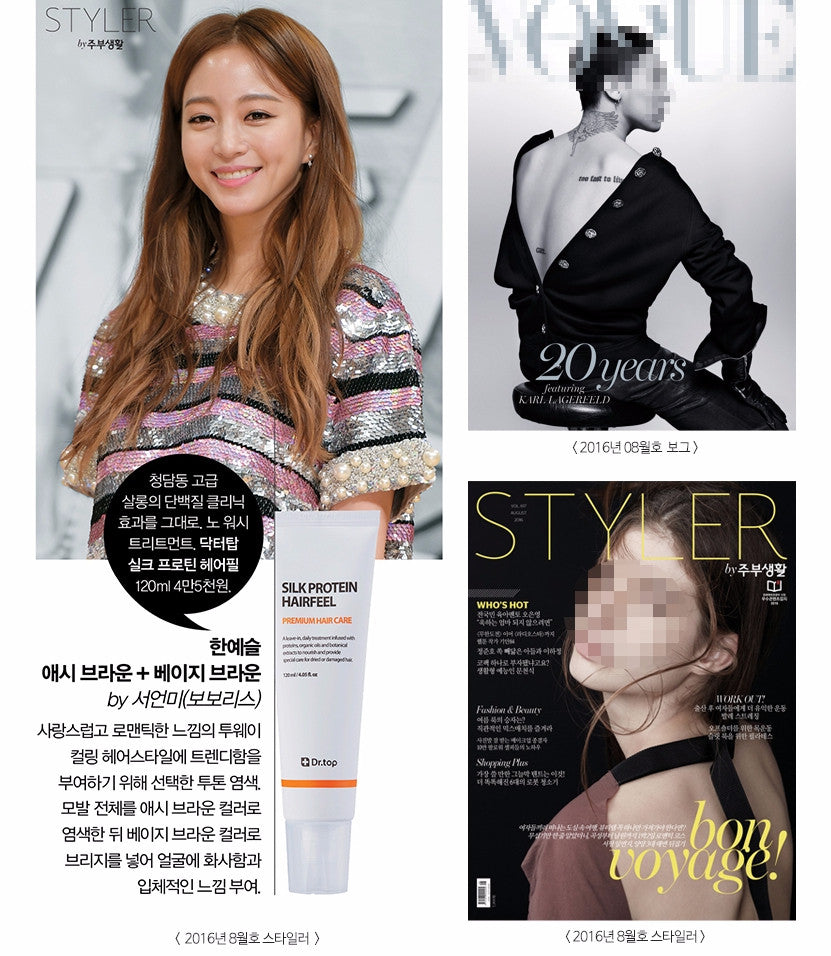 On Sale
DR. TOP Silk Fibroin Hairfeel 2X Leave in Treatment for Damaged Hair
 Premium Hair Care - The nutritional supplement, a leave-in hair treatment, contains highly-concentrated proteins, amino acids and vitamins to nourish and provide special care for dried or damaged hair. Dr.top  hair care series are the best-selling leave-in treatment in Korea. It fortifies hair to reduce breakage, split ends and mechanical damage to hair from brushing. Dr. top Silk Fibroin Hairfeel 2X contains 27 different hair protein which are closest to natural hair. 
Normal to Chemically Damaged Hair
Provides heat protection
5 in 1 total care system : treatment , conditioner, hairmask, essence and oil
Fortifies and smooths the cuticle to reduce breakage and split ends
5 in 1 damage protection power against: chemical damage, heat damage from hot hairstyling tools, mechanical damage, surface damage, and hair breakage
155ml / 5.24 oz
Made in Korea.
How to Use : 
Apply to fragile or damaged areas of hair, or all over while damp.
Do not rinse out. Style as usual.