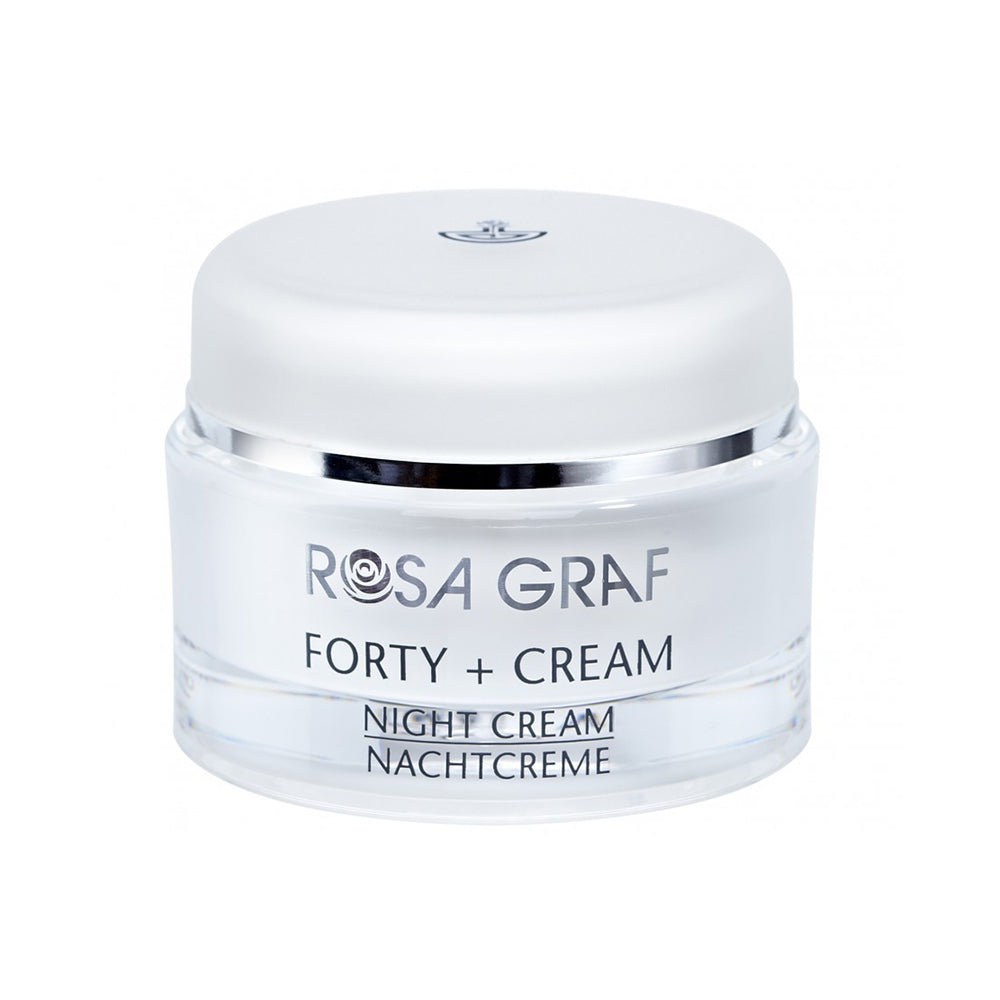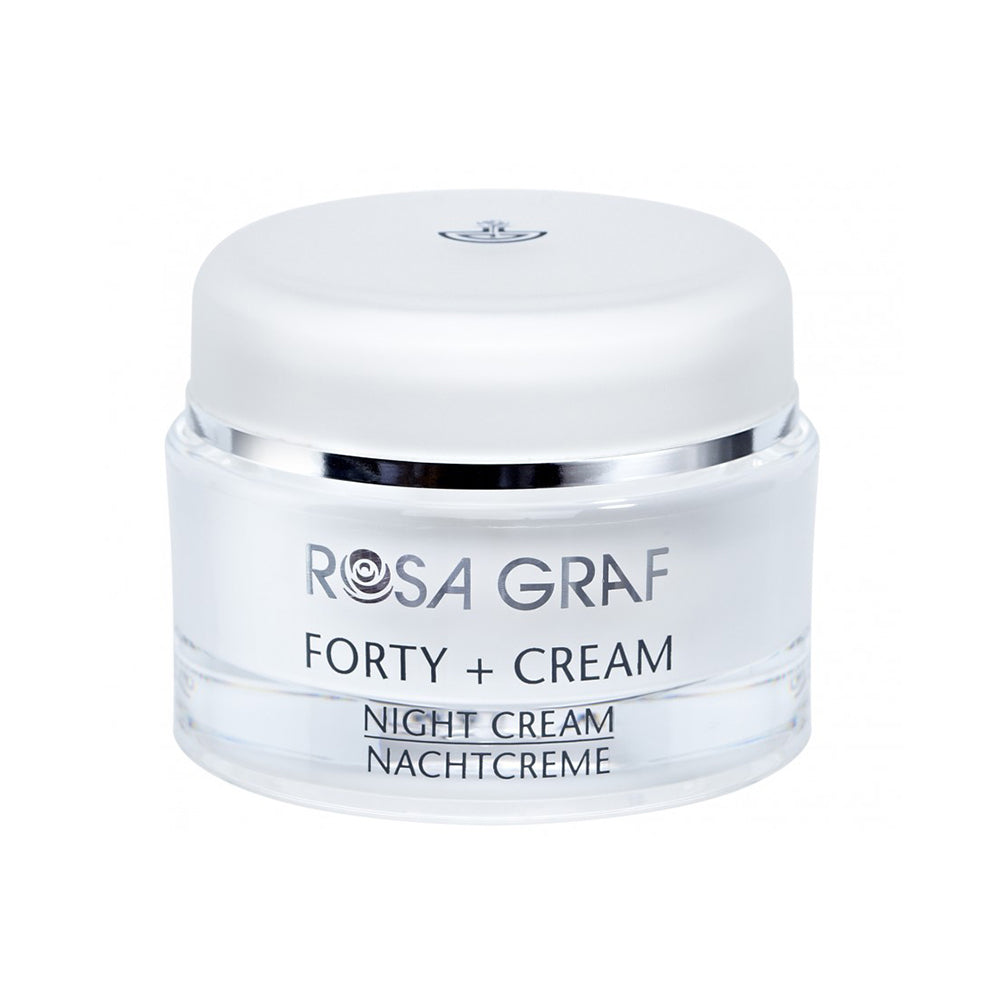 On Sale
Copy of ROSA Forty+ Night Cream
This effective, anti-aging night cream enriched with extracts of Soy and Grape Extract was developed specifically for the mature skin of women forty years of age and older.
The cream effectively moisturizes and nourishes aging skin and fights the look of wrinkles.
Rich, water-in-oil emulsion for skin that has lost its natural balance

Activating intensive night care for skin prone to dryness and wrinkles

Resveratrol, Soy extracts and Vitamin E act on visible signs of skin aging

Rich in flavonoids and polyphenols (antioxidants and youth protectors)

Promotes remodeled volume for improved elasticity and smoother, denser-feeling skin

50ml / 1.6 fl.oz.

Made in Germany
How To Use:
Use this cream at night after your cleansing routine.
Key Ingredients: 
• Resveratrol (Grape Skin Extract) (isoflavones/antioxidant)
• Glycine Soja (Soy) Germ Extract (polyphenols)
• Jojoba OiI (contains vitamins A & E, protection against dehydration)
• Vitamin E (promotes surface skin renewal)