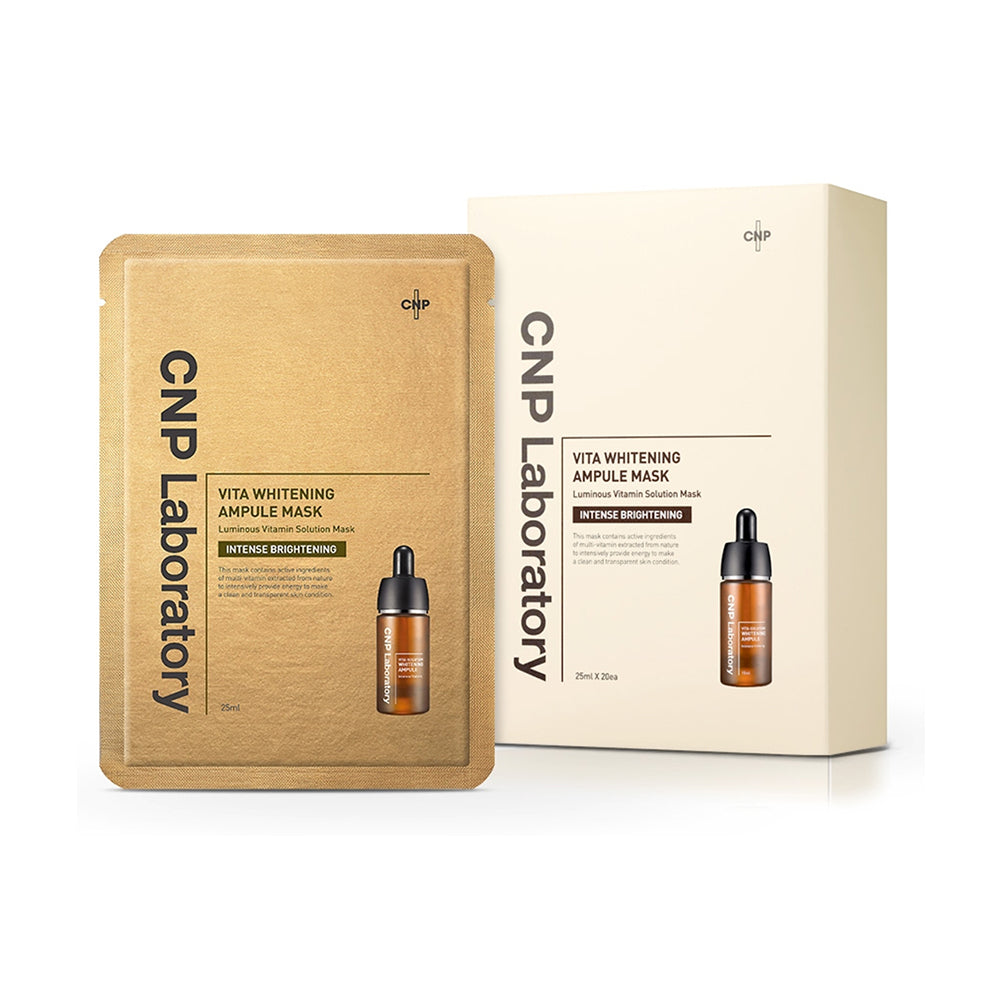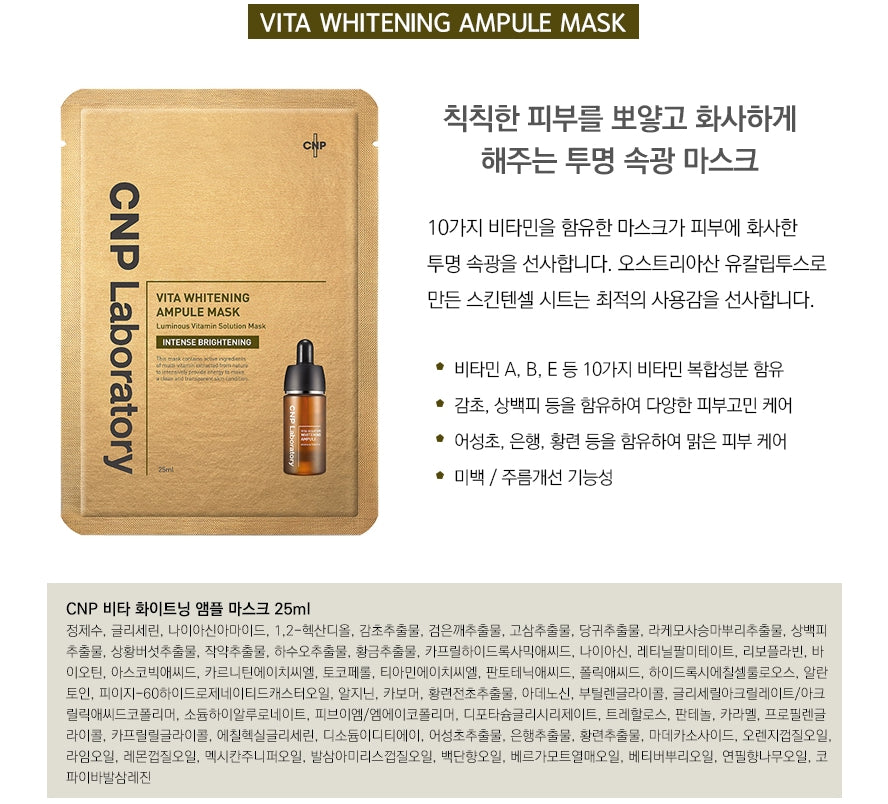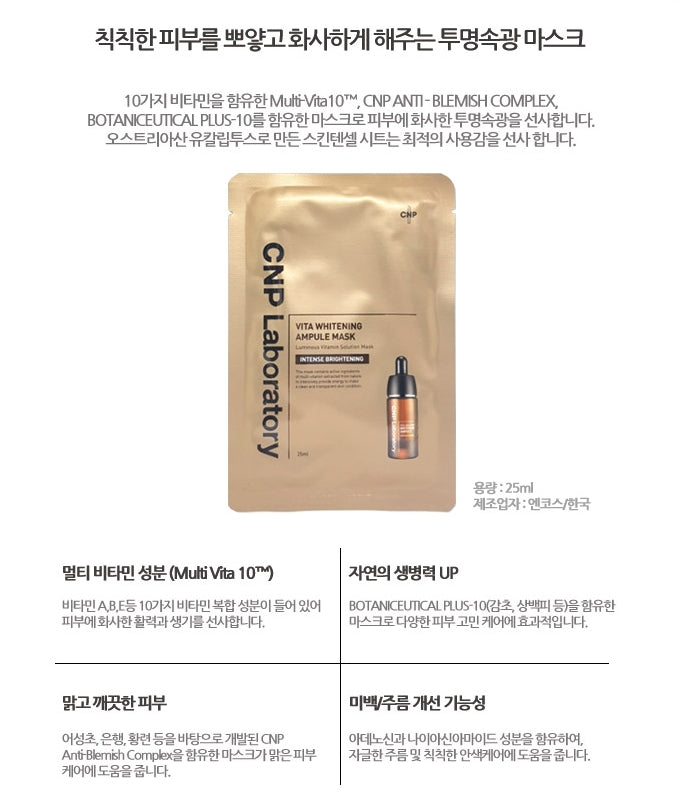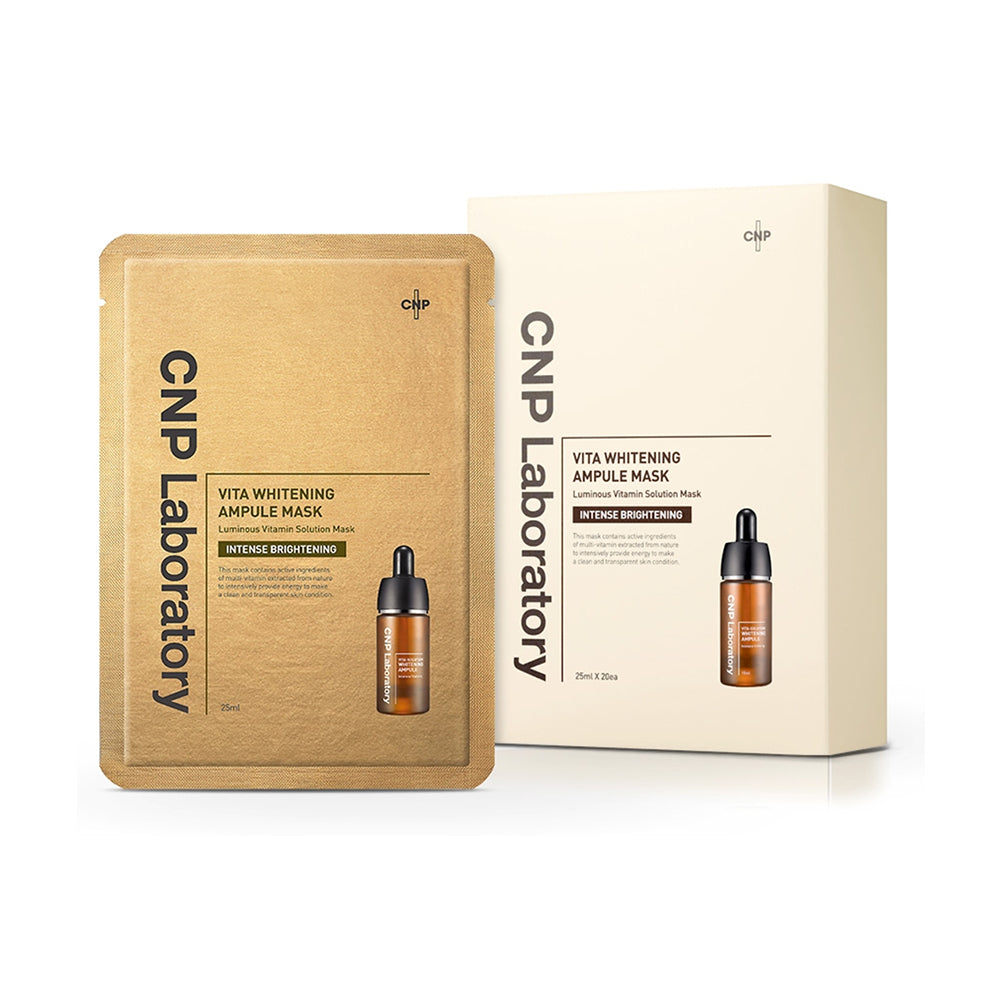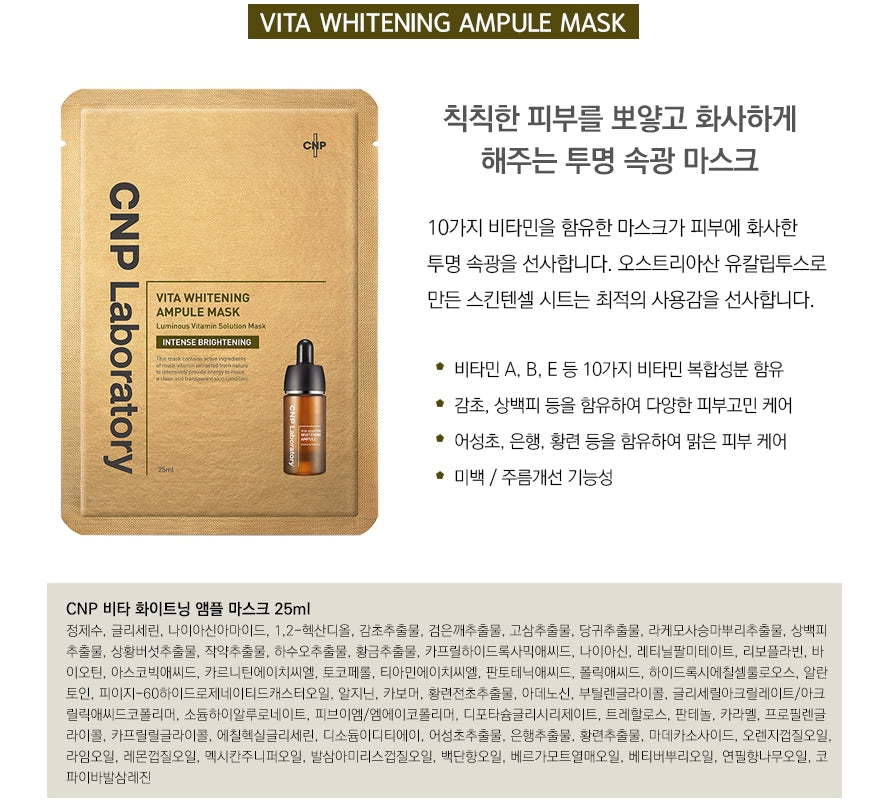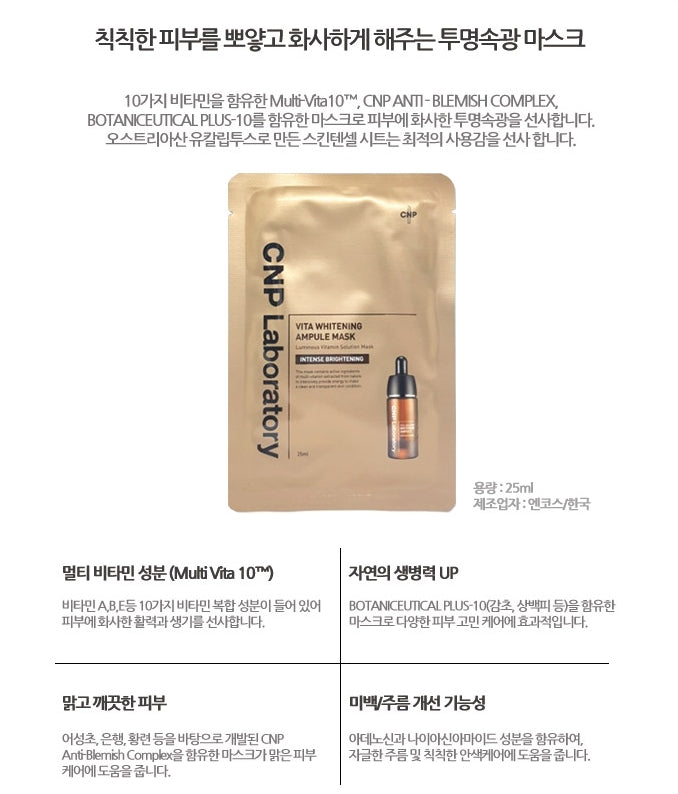 On Sale
CNP Laboratory VITA Whitening Ampule Mask
One of  CNP Laboratory's Best selling Ampule VITA Whitening  Ampule Mask

CNP Laboratory  VITA Whitening Ampule Mask contains active ingredient of multi-vitamin extracted from nature to intensively provide energy to make a clean and transparent skin condition

Luminous vitamin solution mask sheet.

Intense brightening.

25ml / Sheet

Made in Korea.