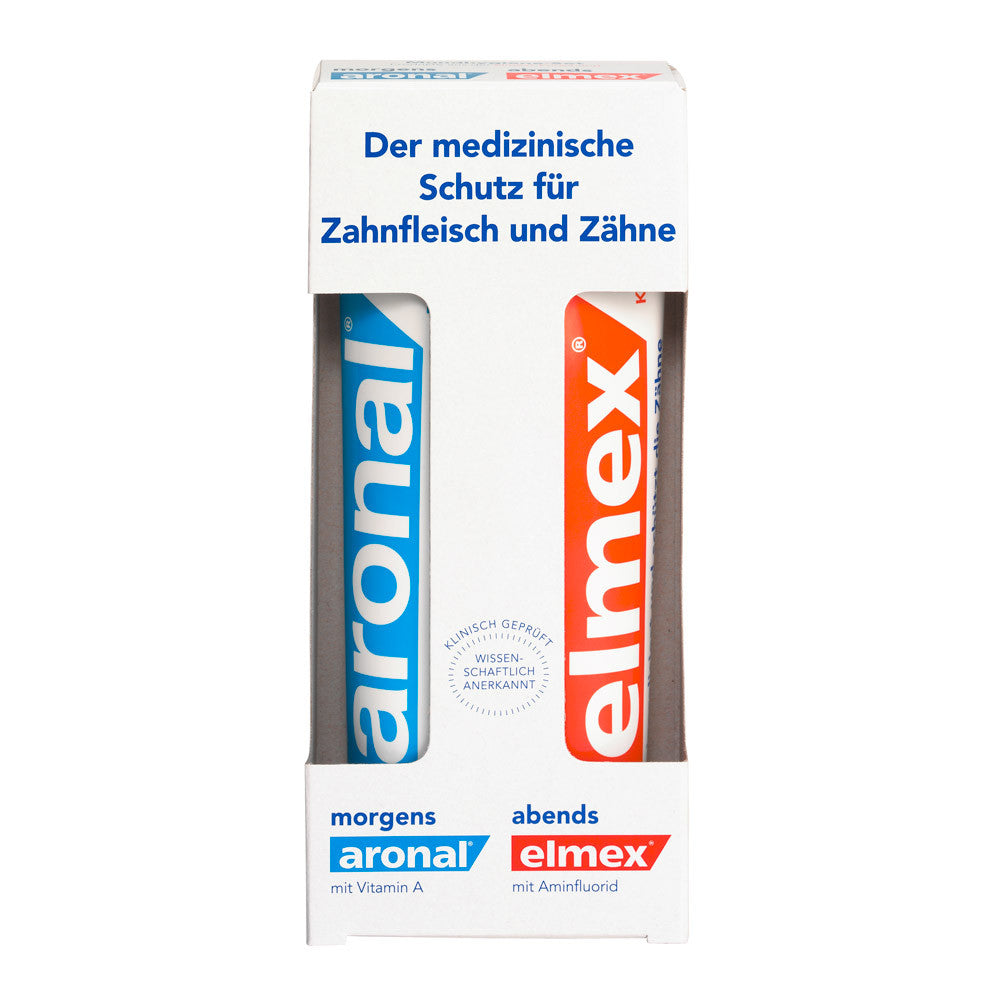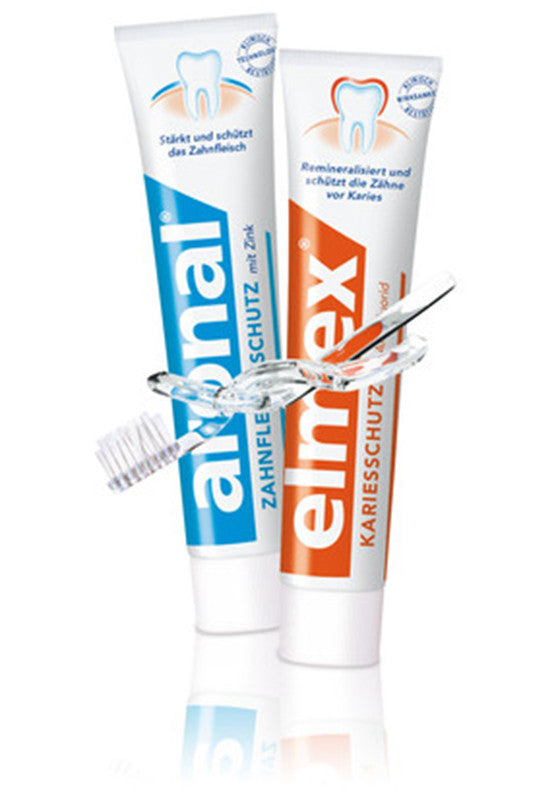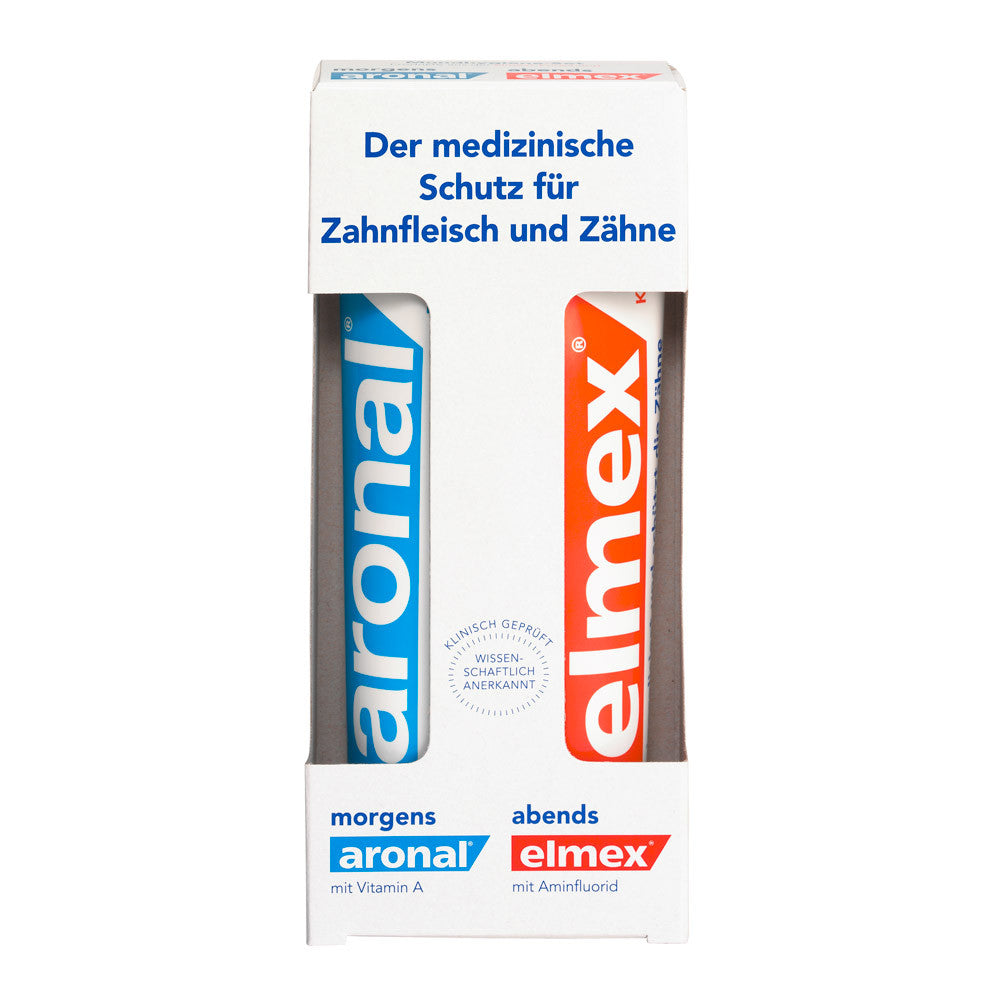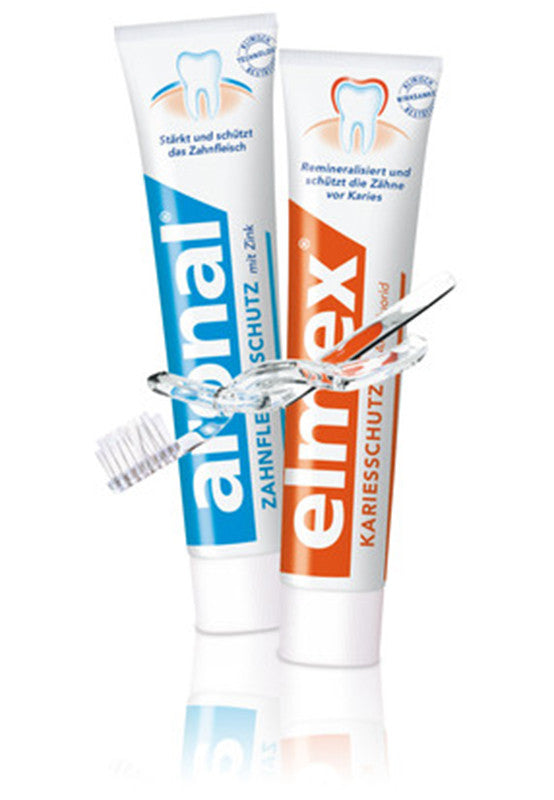 On Sale
Aronal + Elmex - Day and Night Toothpaste
1 Double Pack Aronal & Elmex Toothpaste 2 * 75 ml (2.53 oz)
Elmex is No.1 Toothpaste brand in entire Europe. 
In the morning, Aronal with Zinc -strengthens and protect your gum for a good daily start to the day.
In the evening Elmex with amine fluoride - promotes the formation of mineral deposits, which hardens tooth enamel by nocturnal re-storage of minerals.
AROANAL DAY TOOTHPASTE : Protects and strengthens the gums - Fluoride content 1450 ppm
ELMEX NIGHT TOOTHPASTE : With Amino Fluoride for caries protection - Fluoride content 1400 ppm
Packages : 1 * Aronal (75ml) & 1 * Elmex (75ml)
Made in Germany.
* Products comes from the german market, so labeled in German language. *