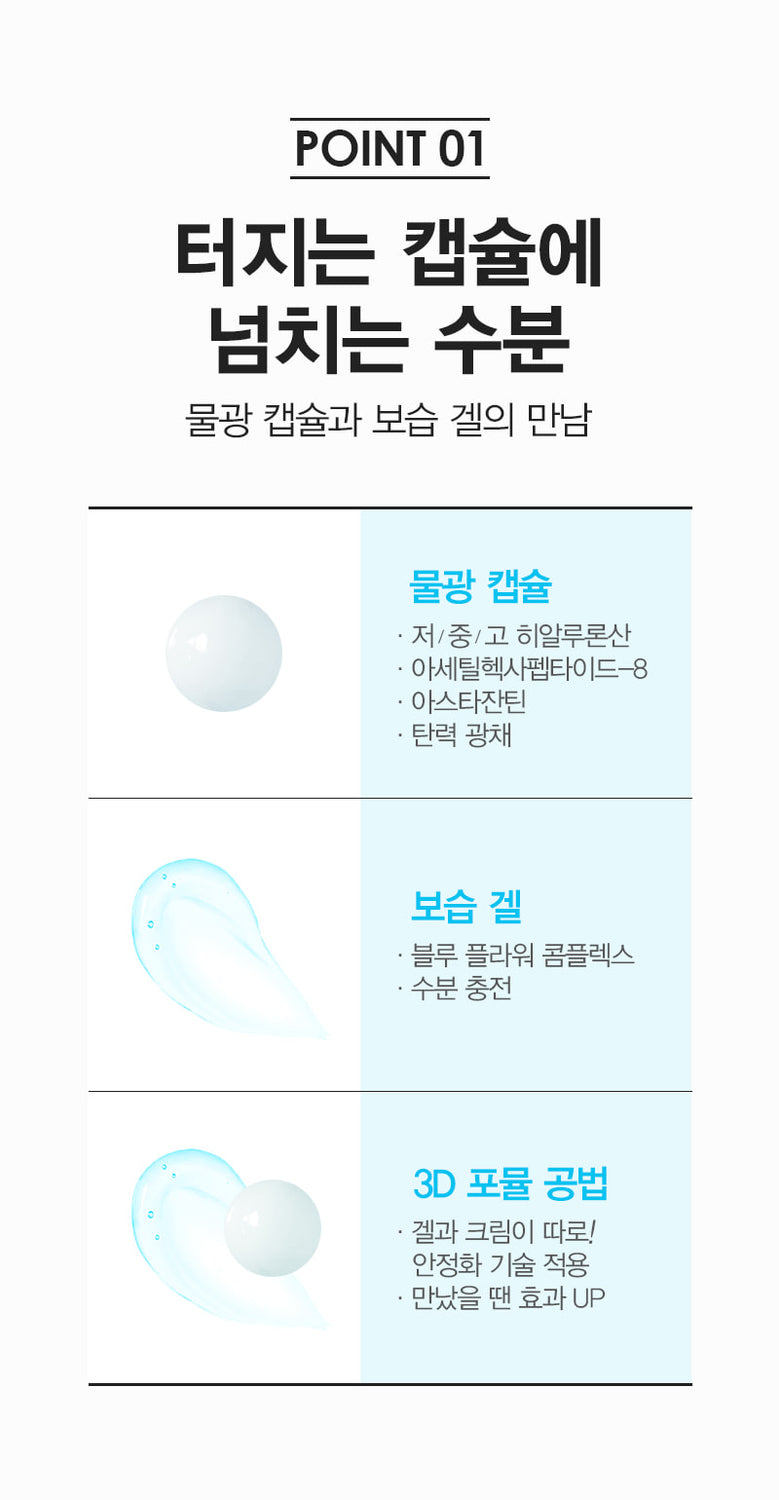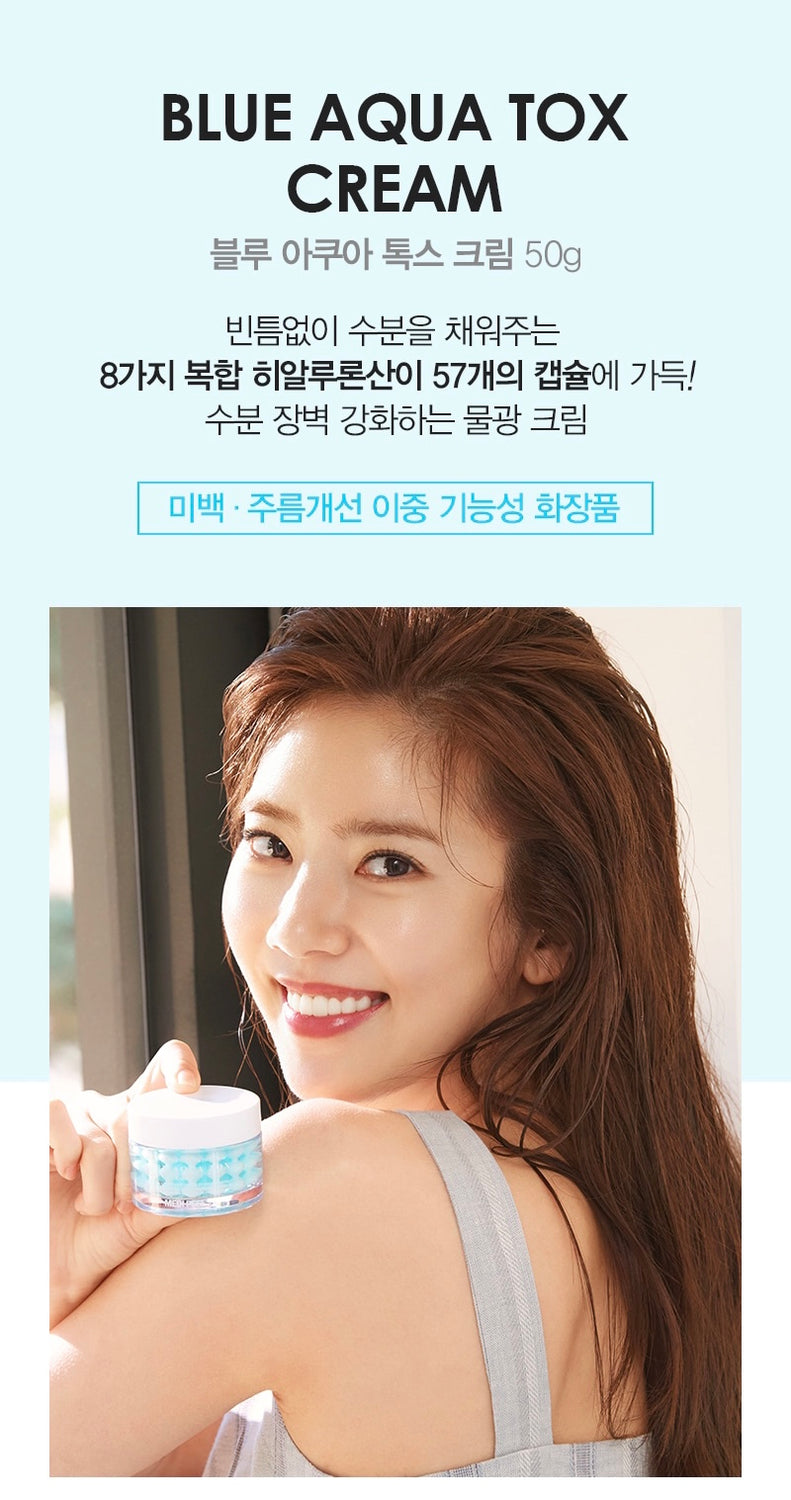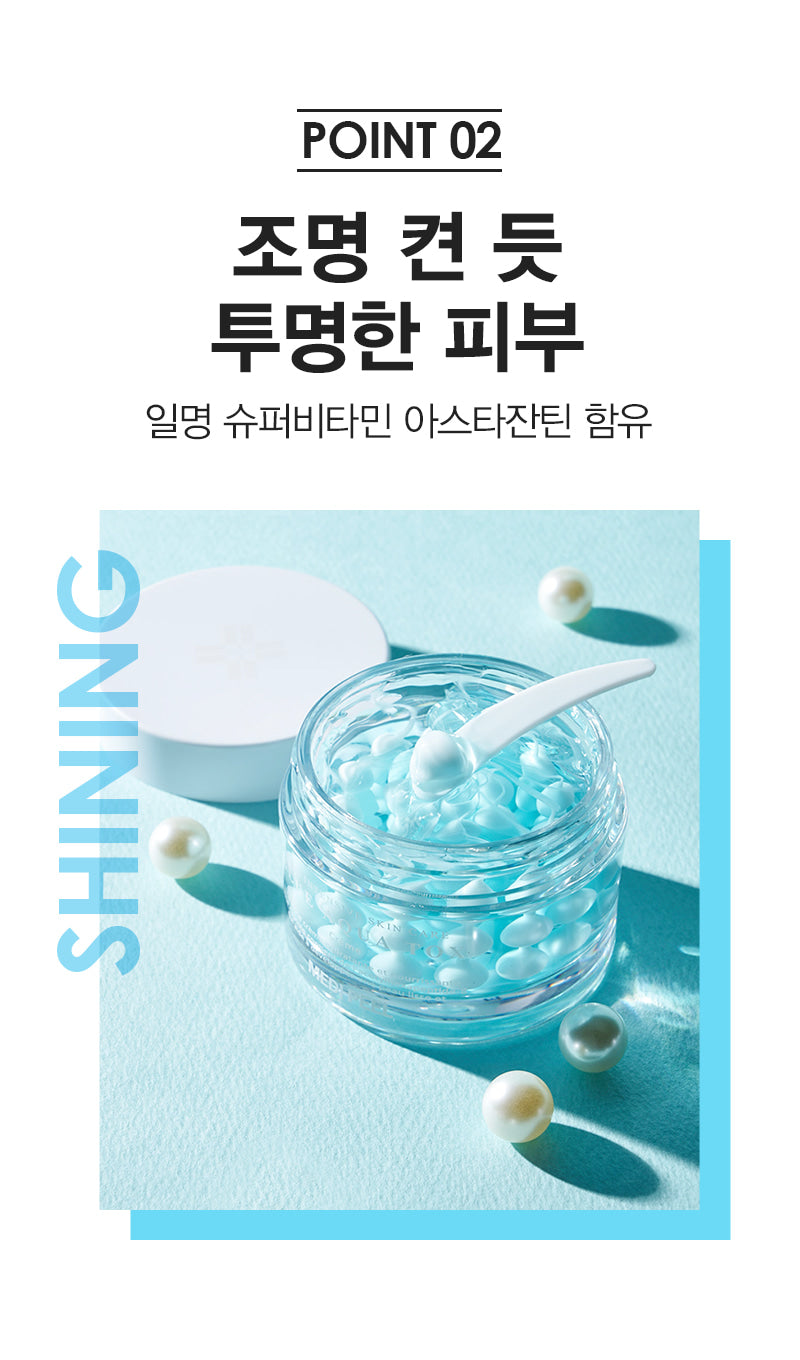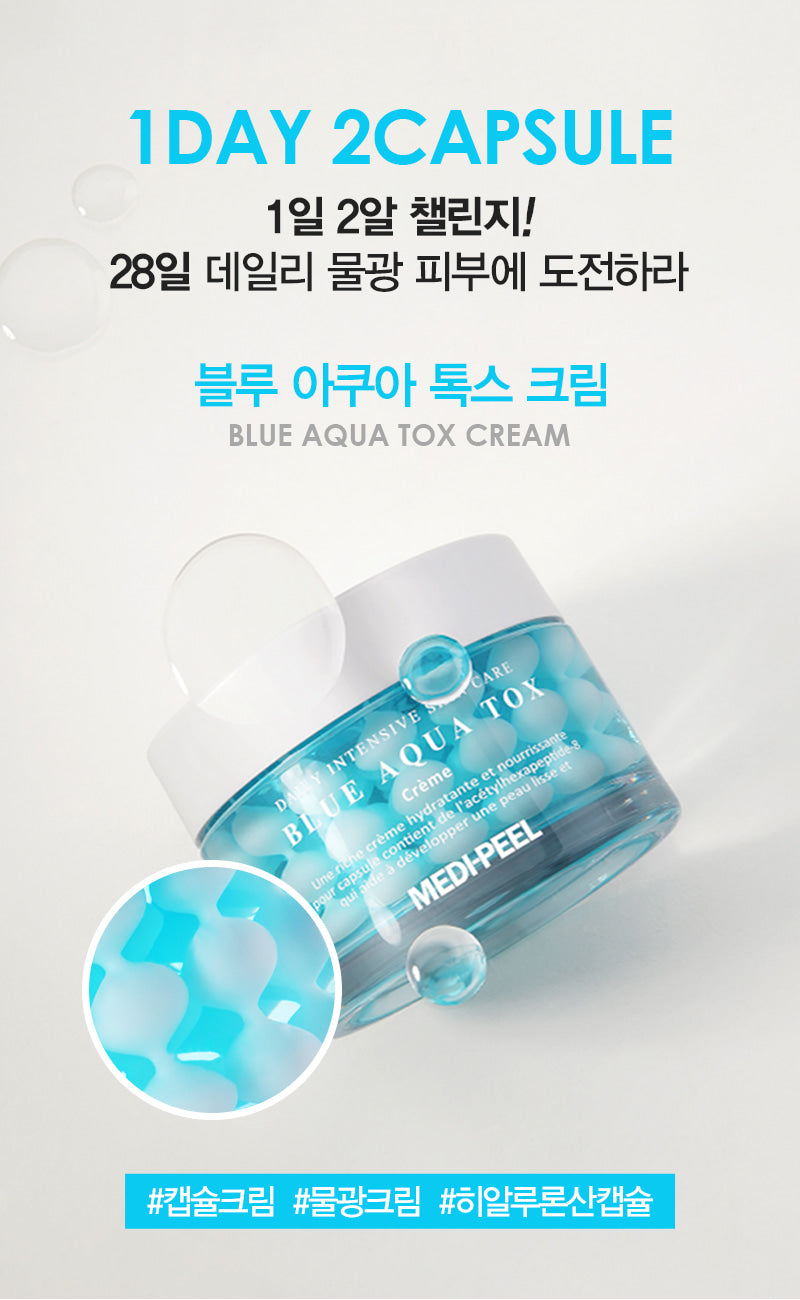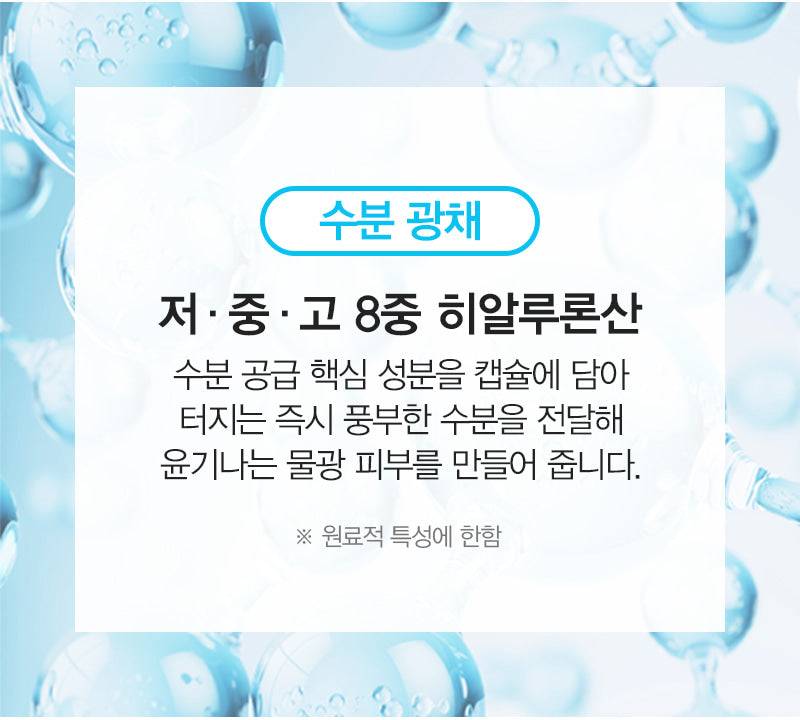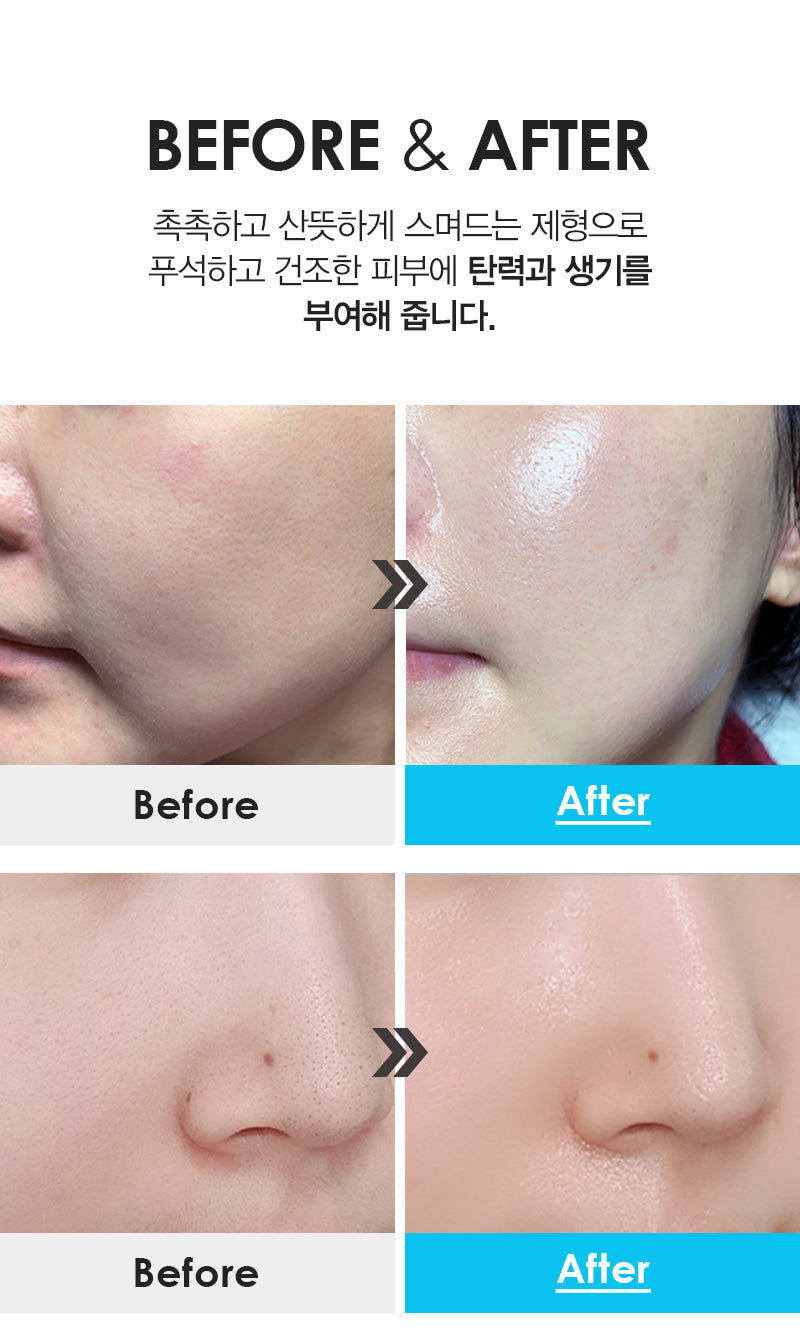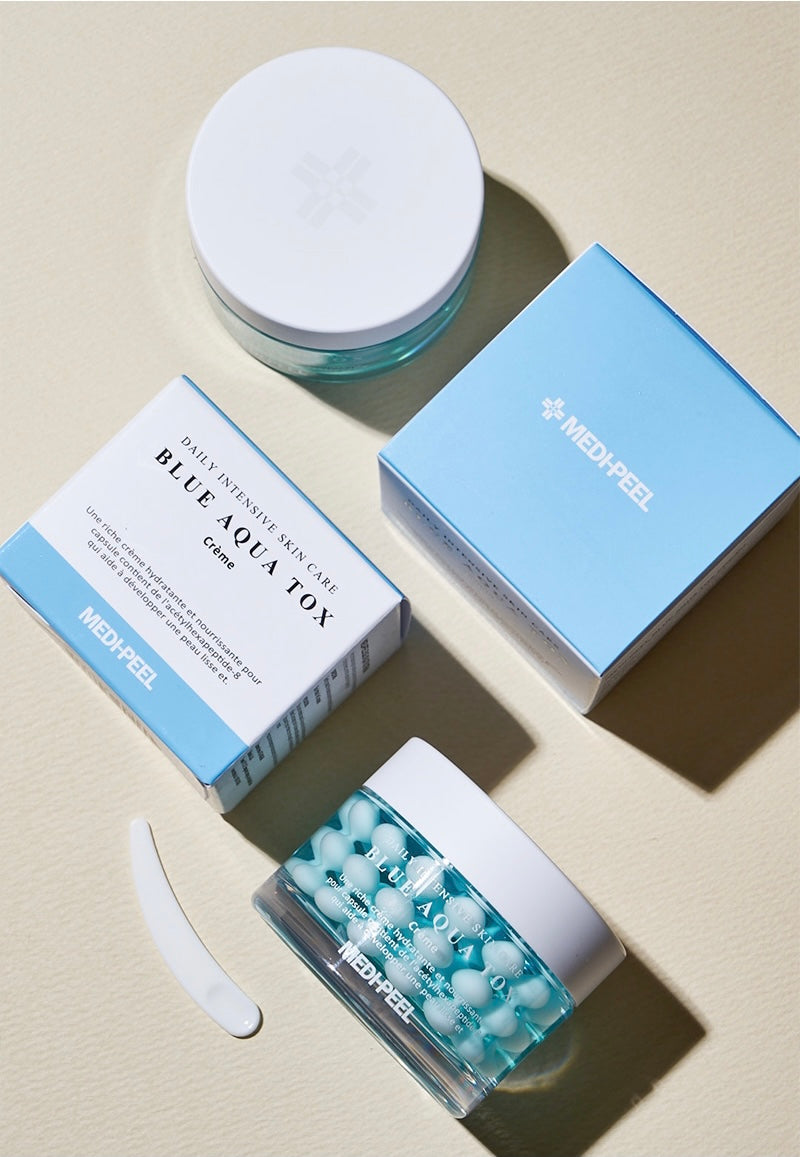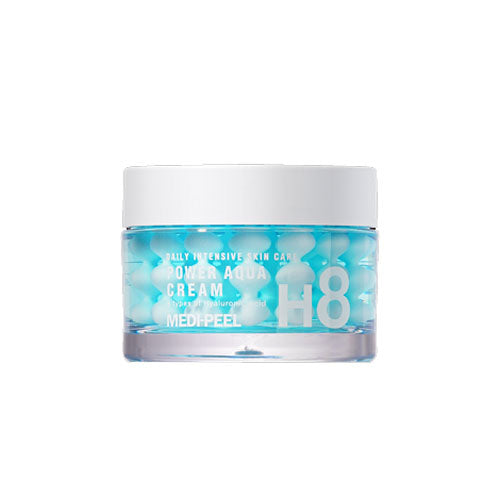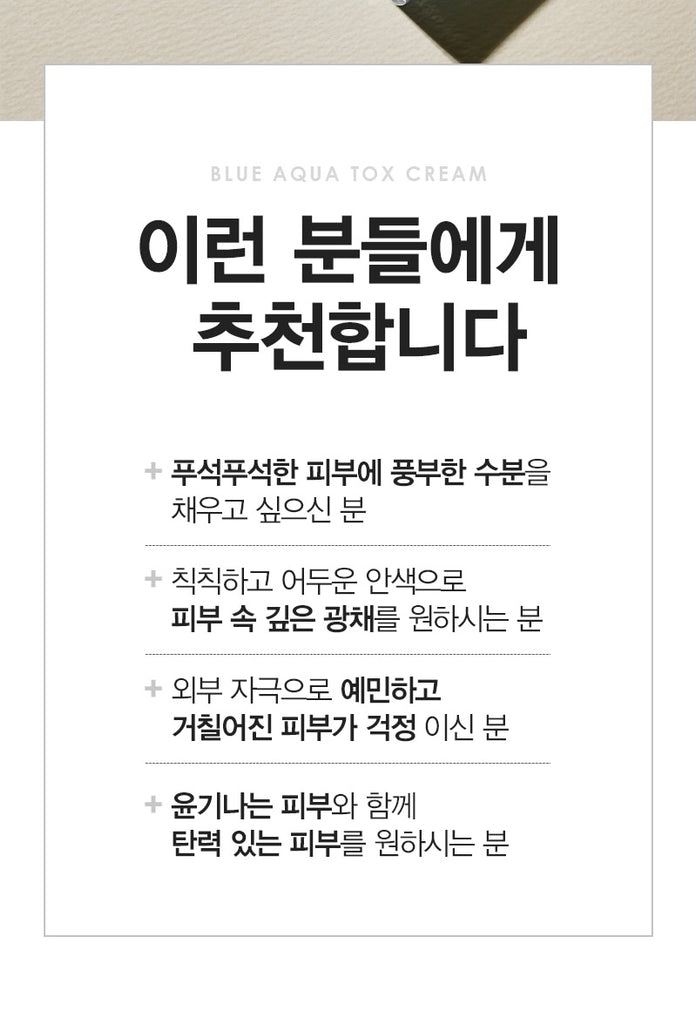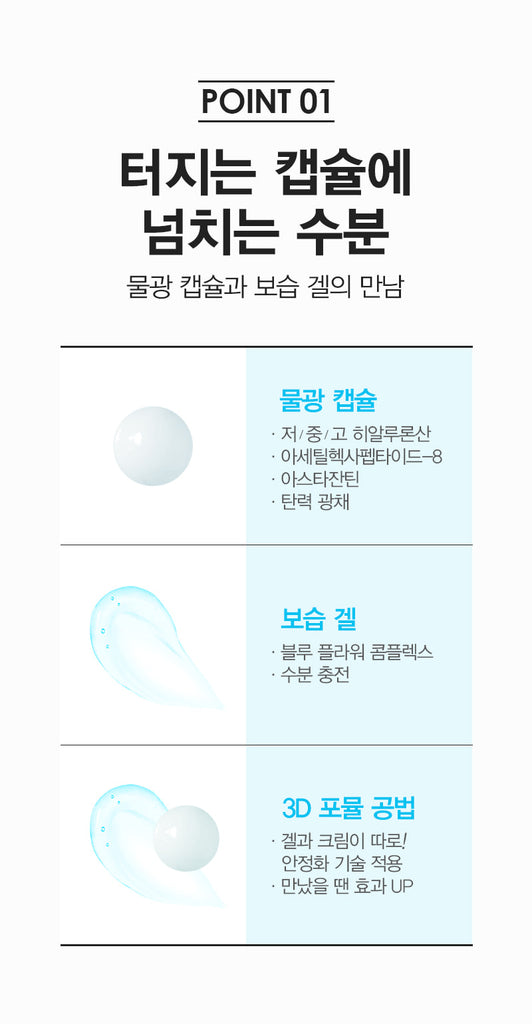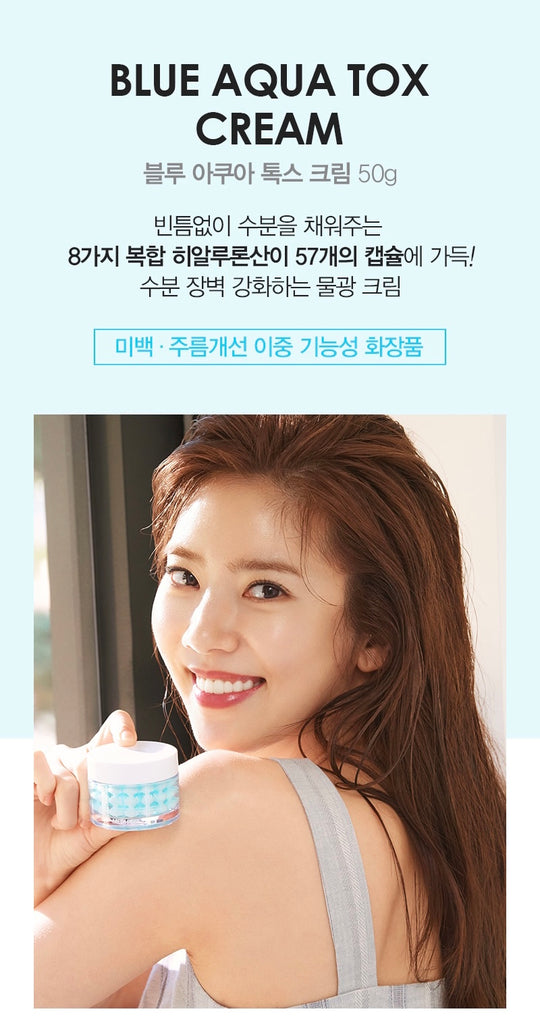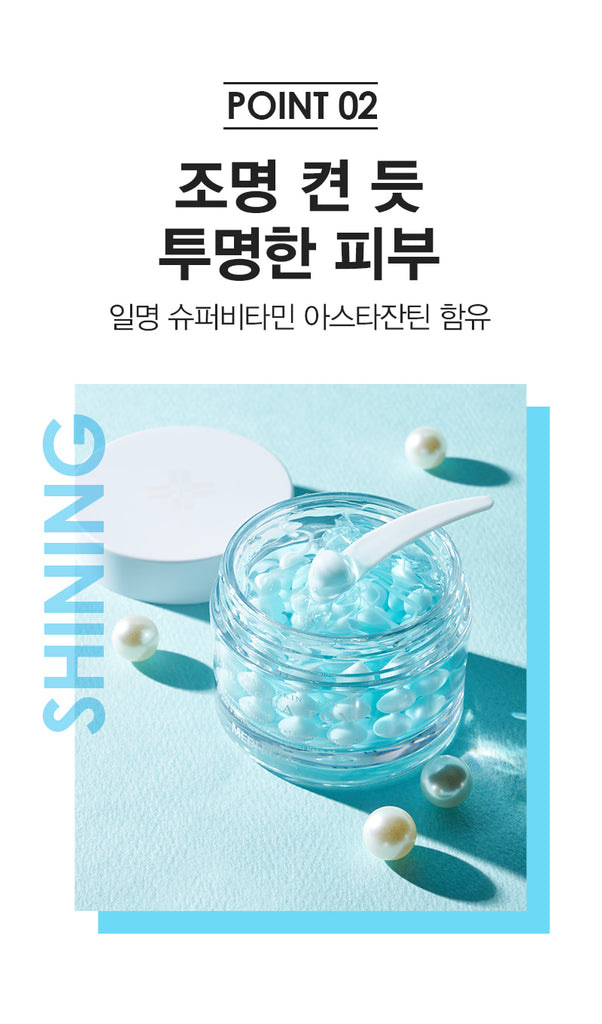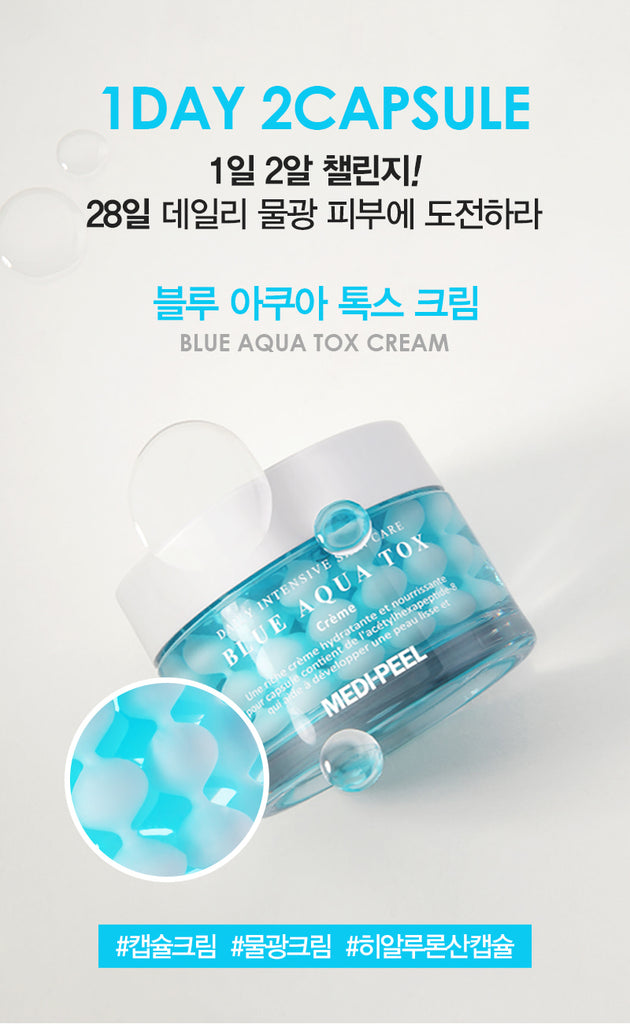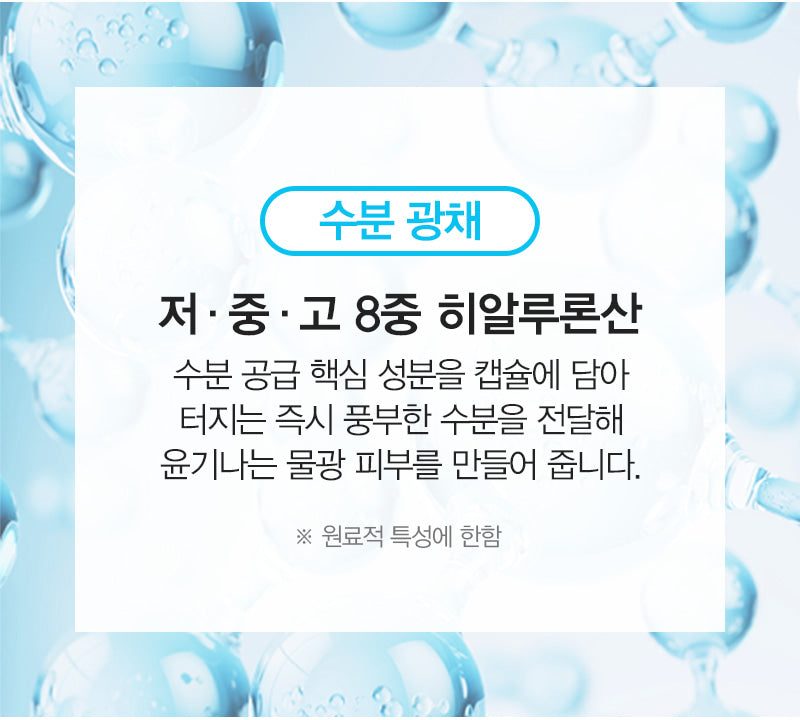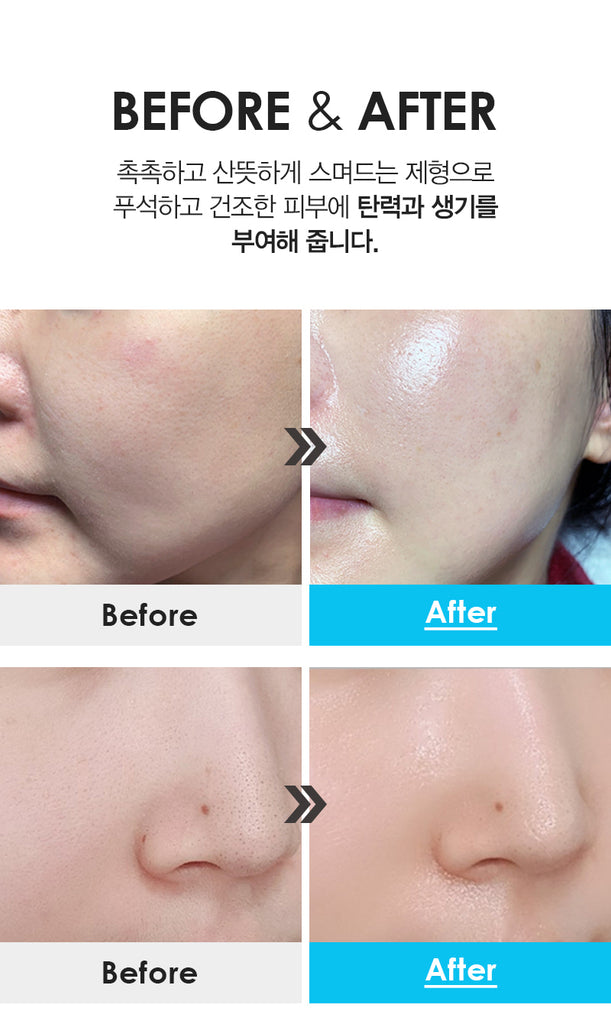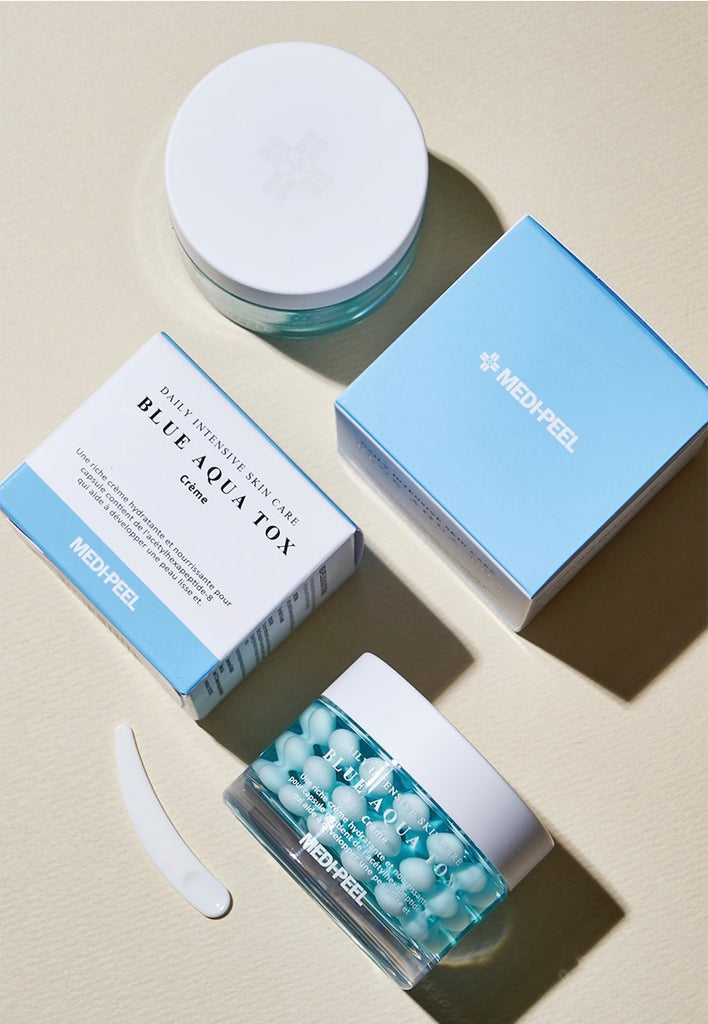 On Sale
MEDI-PEEL Blue Power Aqua Cream
8 types of Hyaluronic acid enriched with moisture completes the dewy skin! Moisturizing cream quenches skin thirst with 57 water-glowing capsules. The cream is designed for one month of daily use: during this time, your skin will receive deep hydration, the pH level will stabilize, and your face will acquire an even and beautiful tone.
A moisturizing cream delivers intense hydration to the skin and keeps the skin refreshing.
Features 56 Hyaluronic Acid watery capsules that moisturizes the skin and helps enhance skin elasticity.
Consists of Astaxanthin that enriches in Antioxidants and helps brighten up the skin tone.
The cream with 57 water-glowing capsules and gel moisturizer makes dewy skin of yours by delivering full of moisture from the capsules.
3 kinds of blue flowers extracts not only calms down the sensitive skin but also protects the skin from external environment. (3 kinds of blue flowers: lavender, centaurea cyanus, and clary sage)
The cream is suitable for all skin types. Dry and oily skin alike need hydration

50ml 

Made in Korea.
BENEFITS
Enhances moisture and elasticity deep in the skin

Super hydrating and protects skin from drying and irritation
WHO SHOULD USE?
Dry skin from lack of moisture

Sensitive and irritable skin

Sagging skin/ l

ack of elasticity

Dull skin that has lost vitality
HOW TO USE : 

Scoop one or 2 capsules & the gel of blue aqua cream and apply  to the face & neck and gently massage into skin as the last step in your daily skin care regimen.