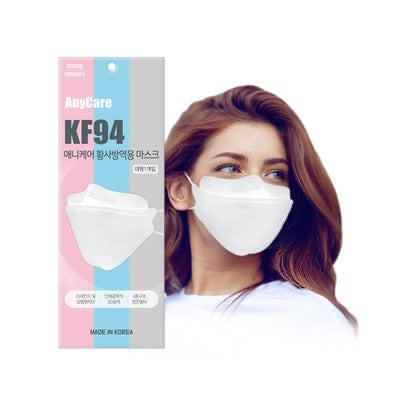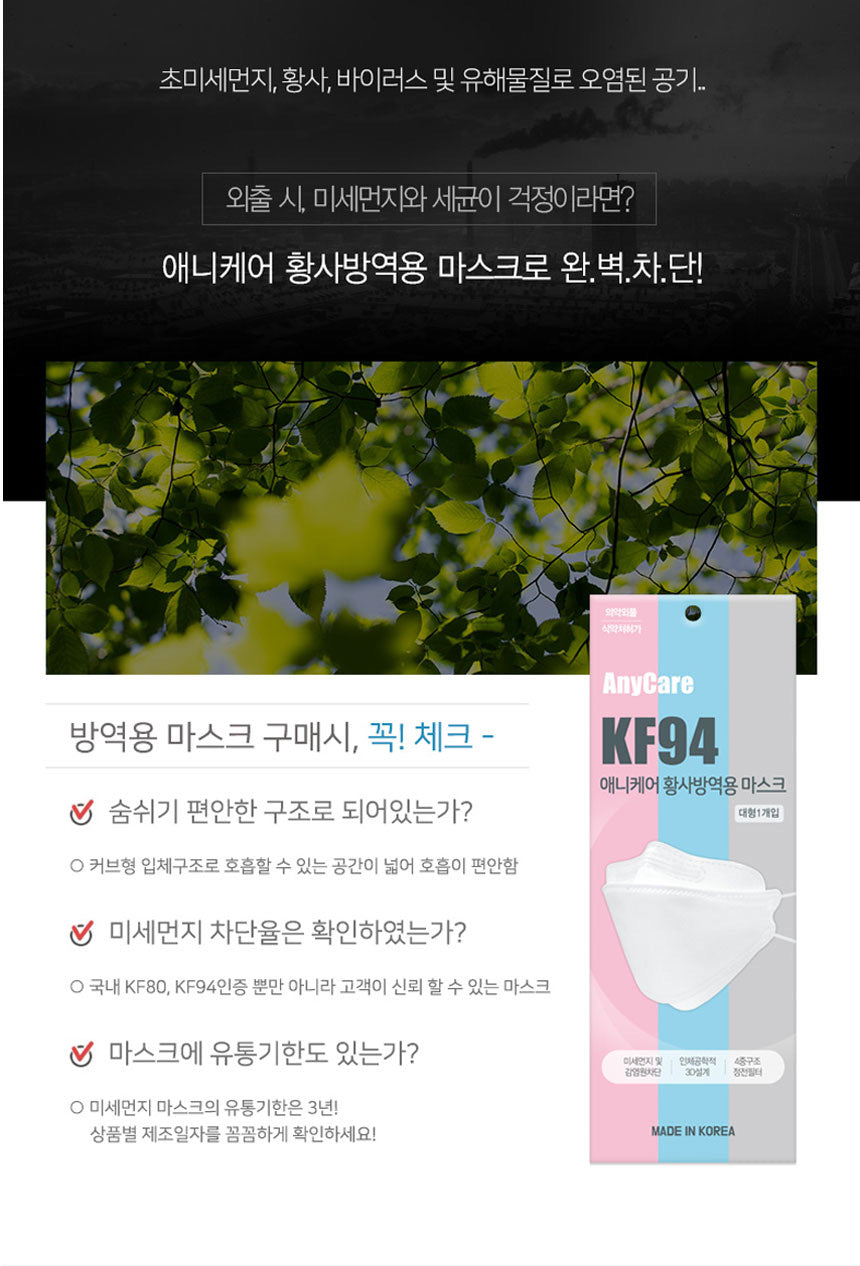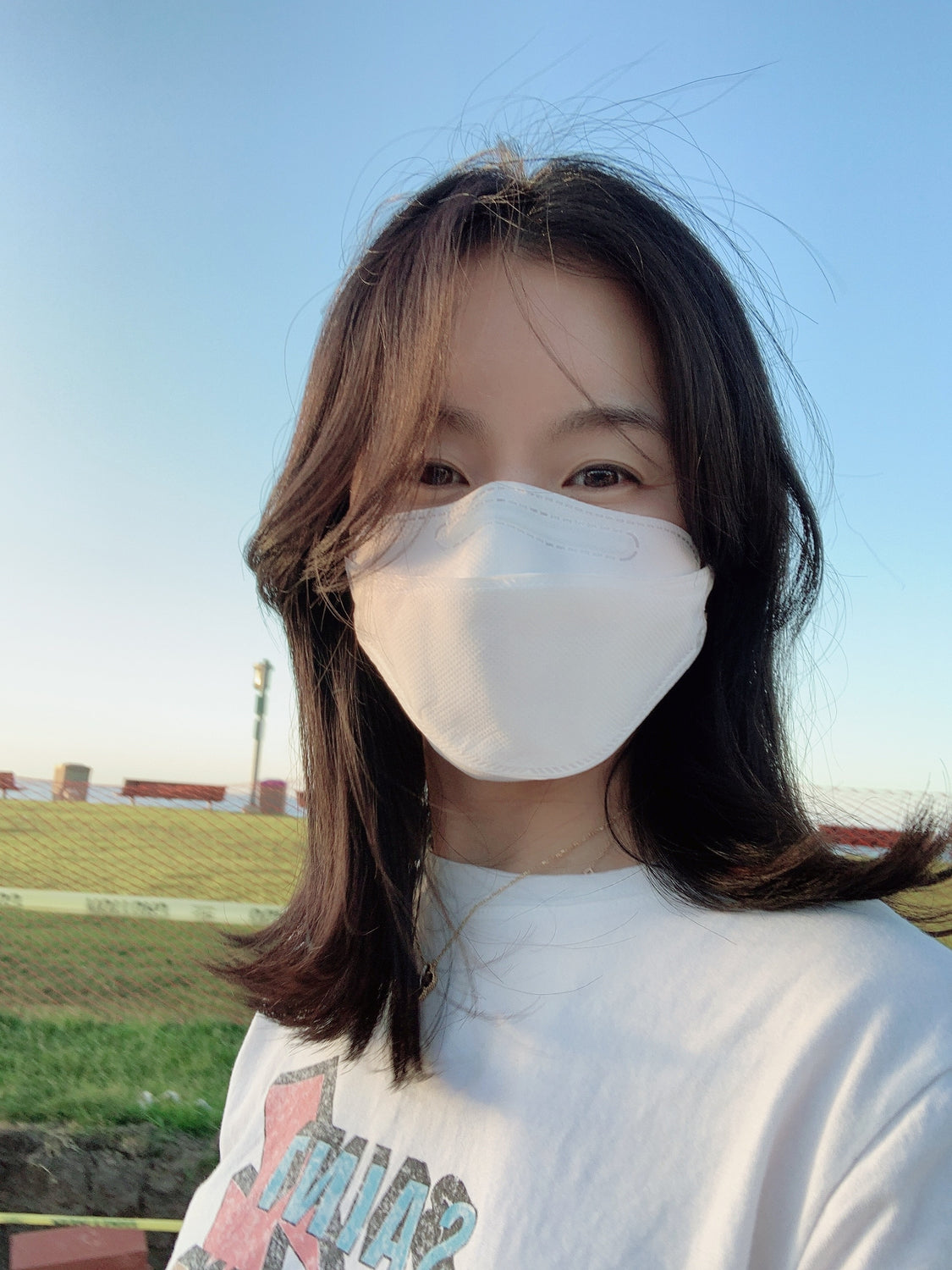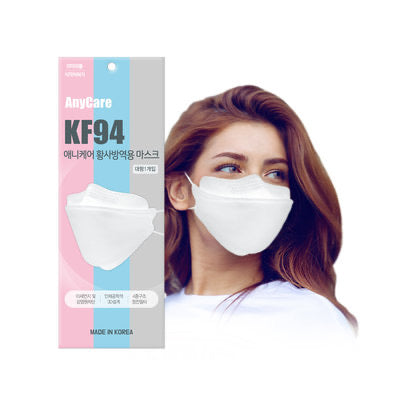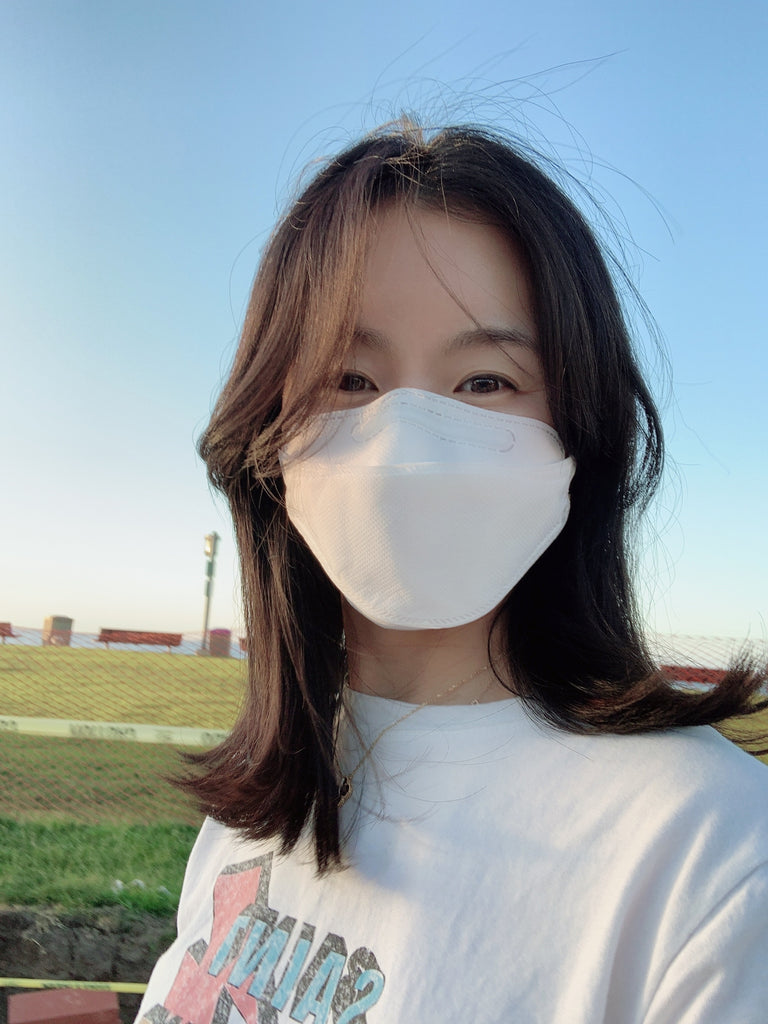 On Sale
AnyCare KF94 Protective 3D Face Mask _MADE IN KOREA
KF means Korea Filter and 94 means 94% of filter efficiency. 
Highly effective KF94 mask is designed to filter out over 94% of microorganisms in the air. Curved design ensures a snug fit, which offers excellent protection as well as optimum comfort. Clip included for stabilizing the mask. Remember to press the wired edge of the mask against the bridge of your nose for the best fit.
This 3-layer KF94 mask blocks more than 94% of microorganisms in the air such as fine dust.
The curved edge design fits your face better to provide effective protection.
Mask size should fit the majority of head and face sizes.
Includes a clip to help stabilize the mask.
Made in Korea.
How to use:

1. Clean hands with soap and water or alcohol-based hand sanitizer before touching the mask.

2. The edge of the mask that is stiff and bendable is the top and is meant to be molded to the shape of your nose.

3. Hold the mask by its ear loops. Place a loop around each ear.

4. Mold or pinch the stiff edge to the shape of your nose.

5. Cover mouth and nose with mask and make sure there are no gaps between your face and the mask.