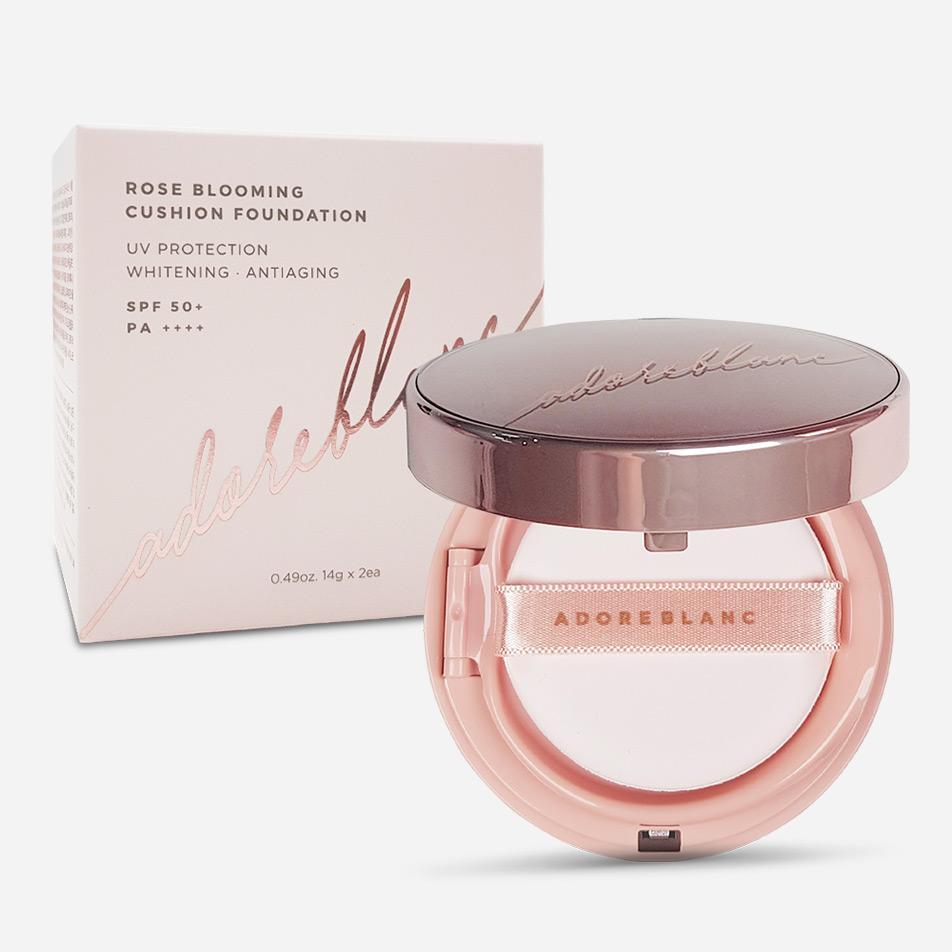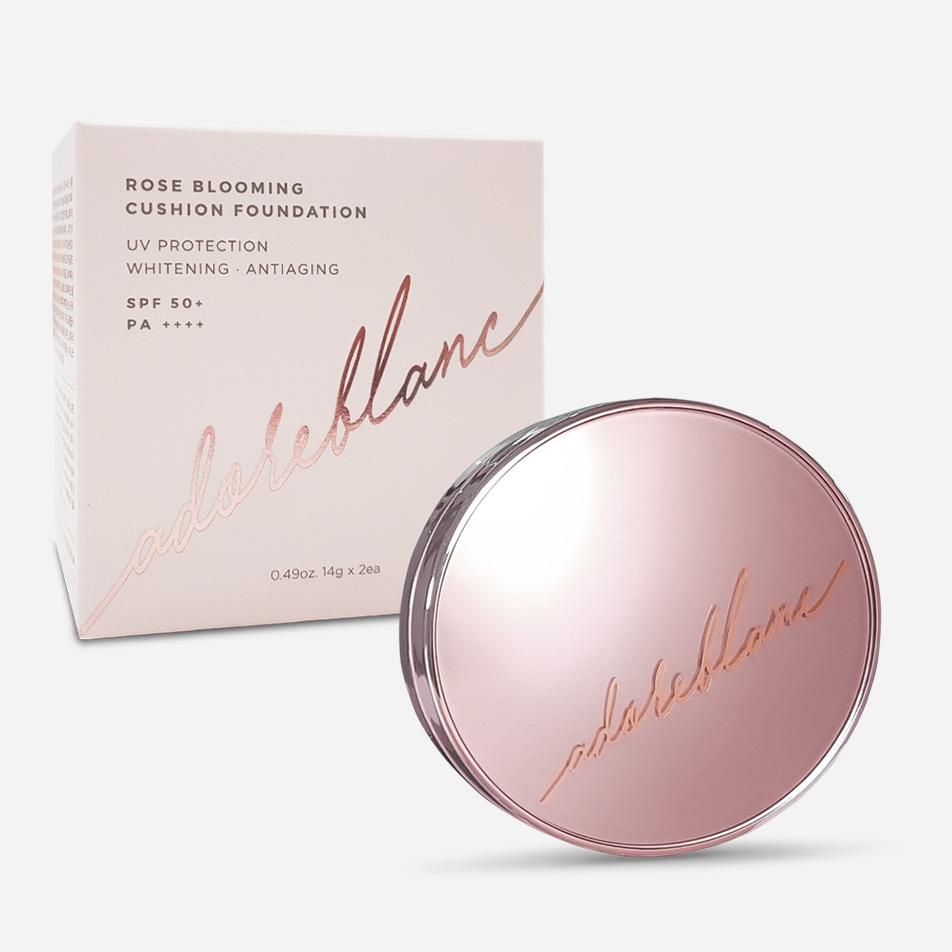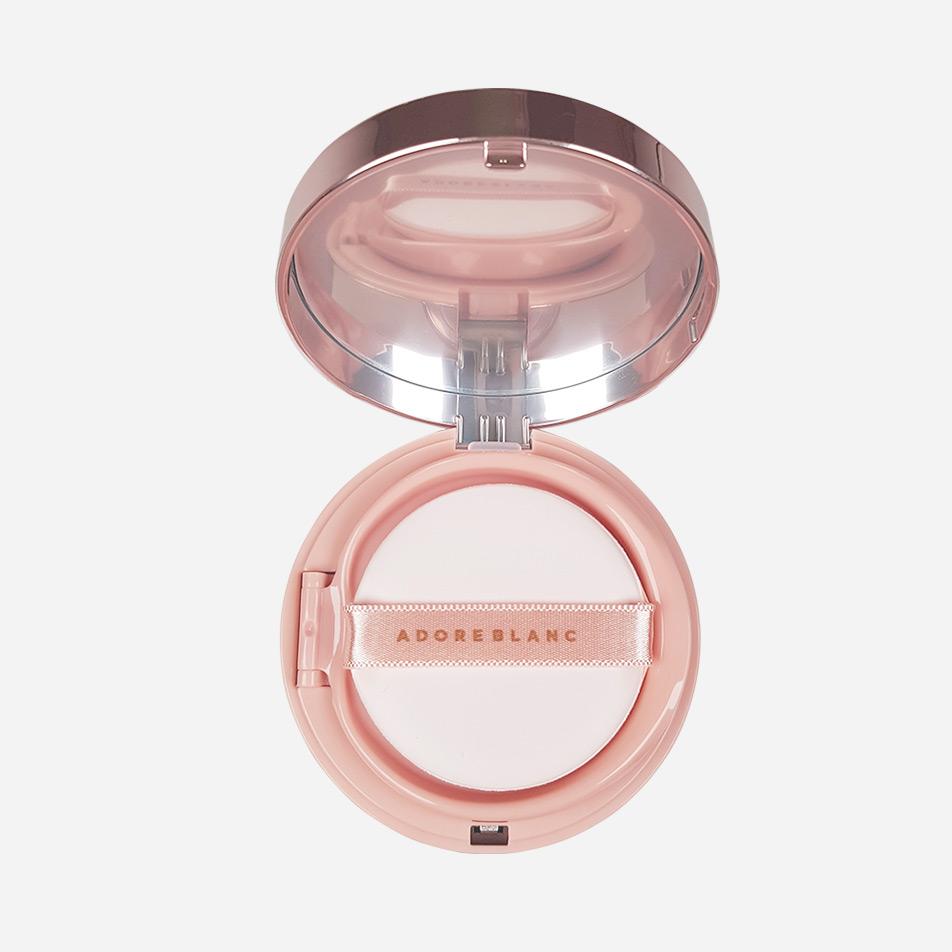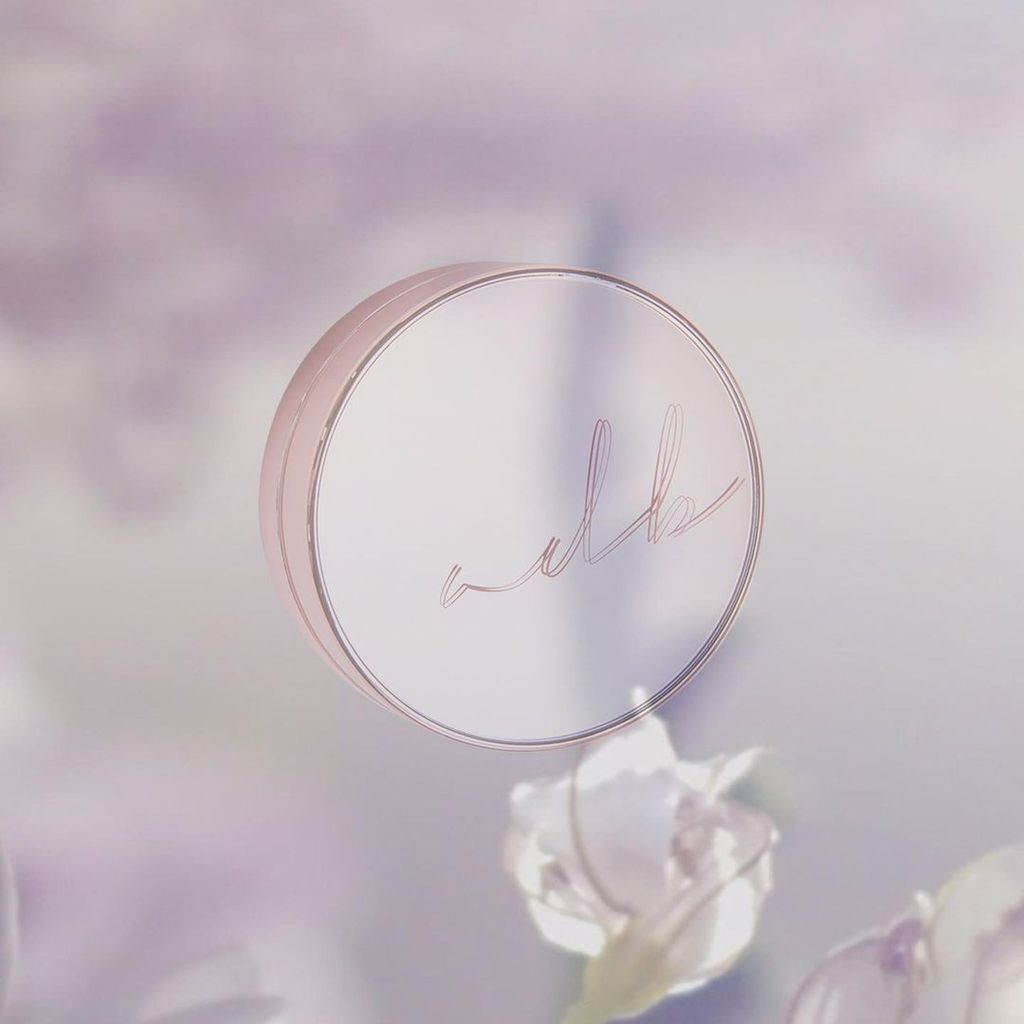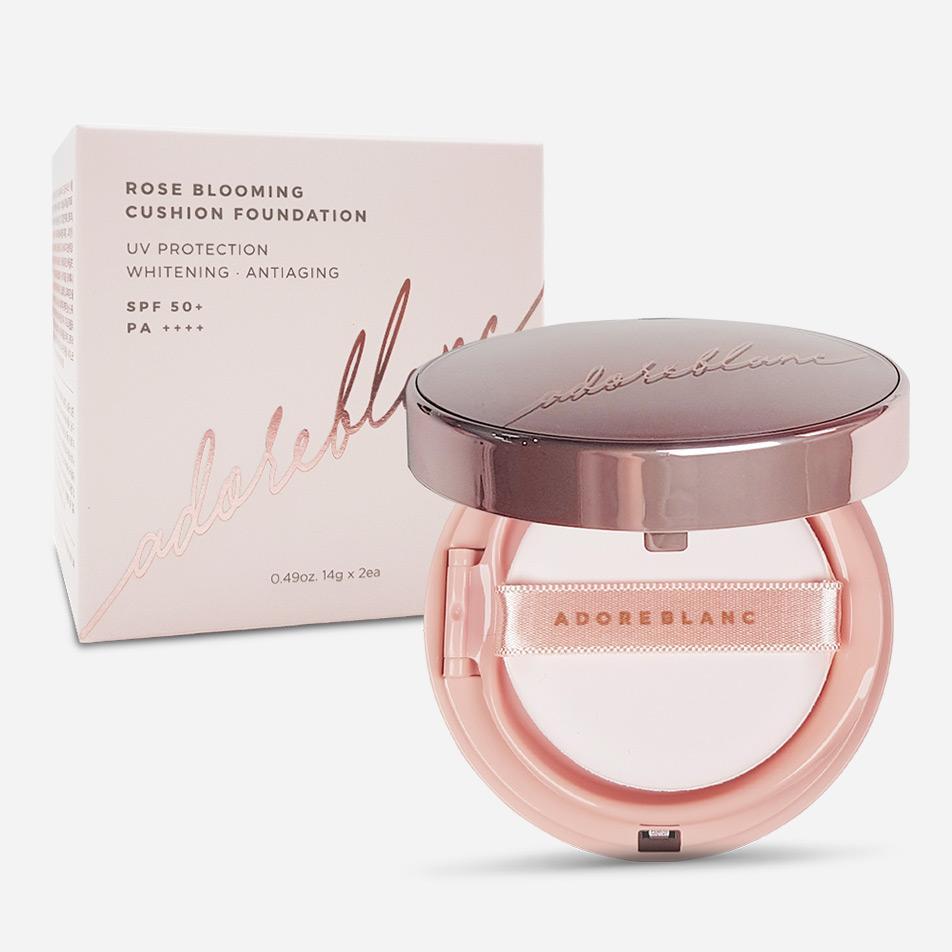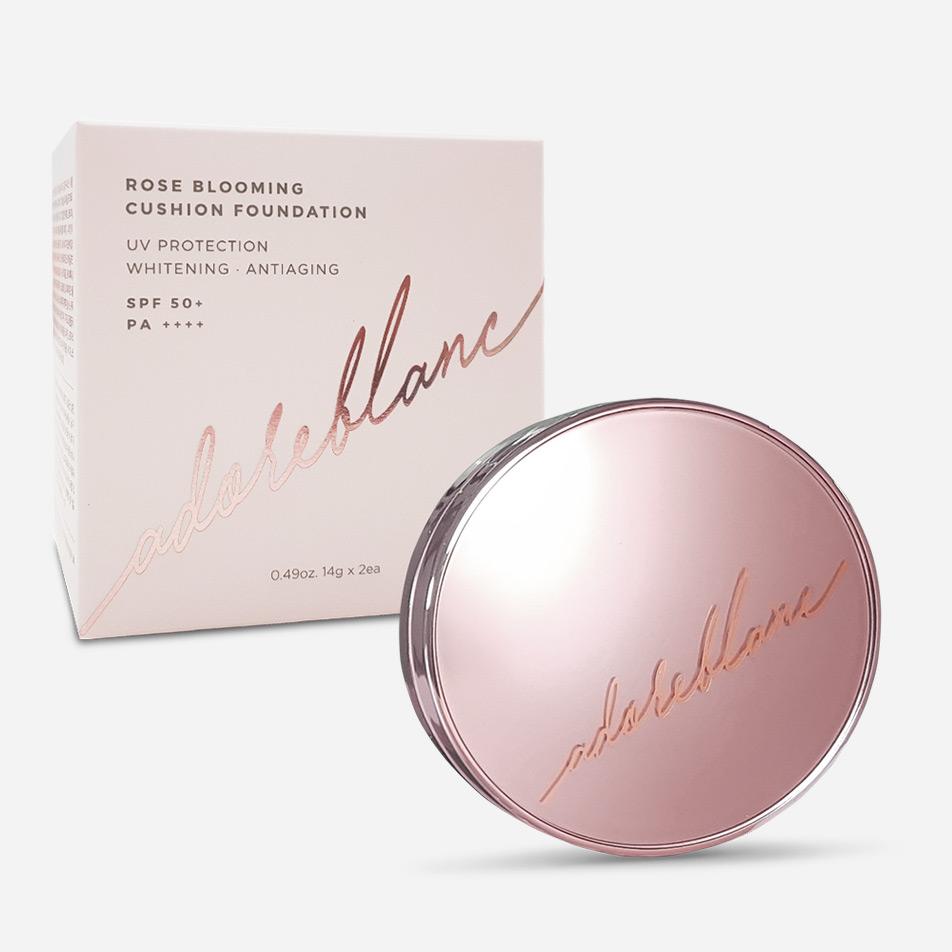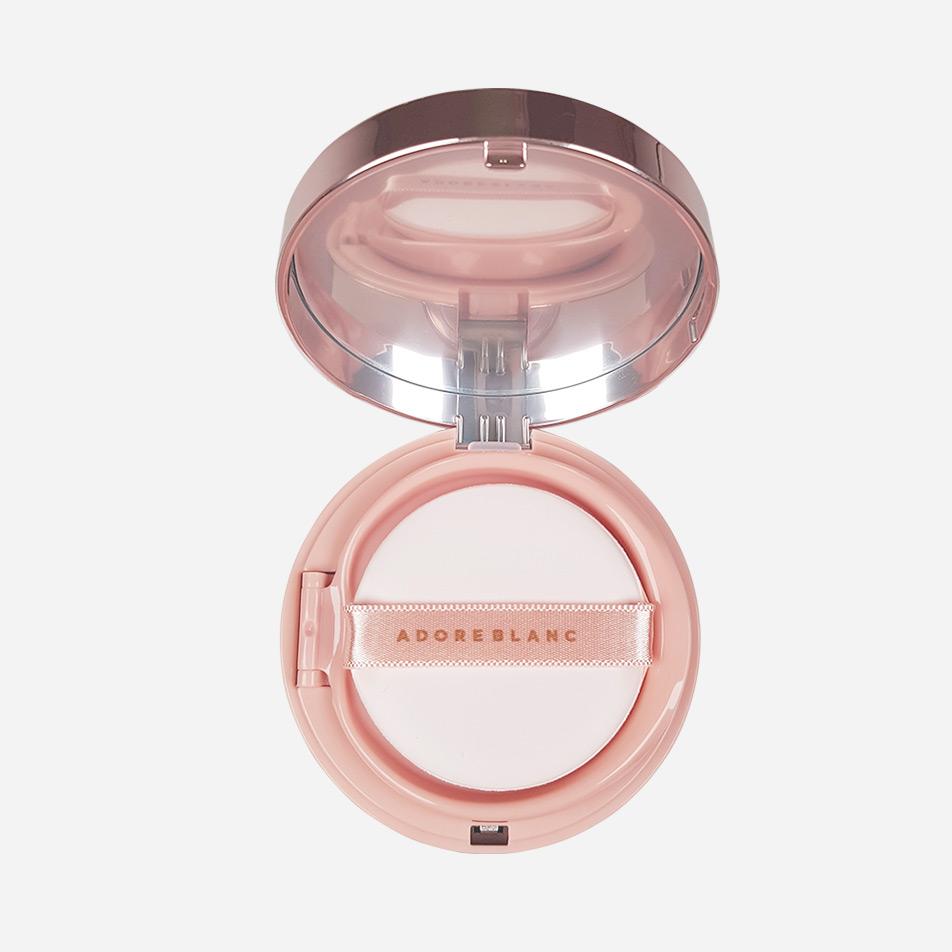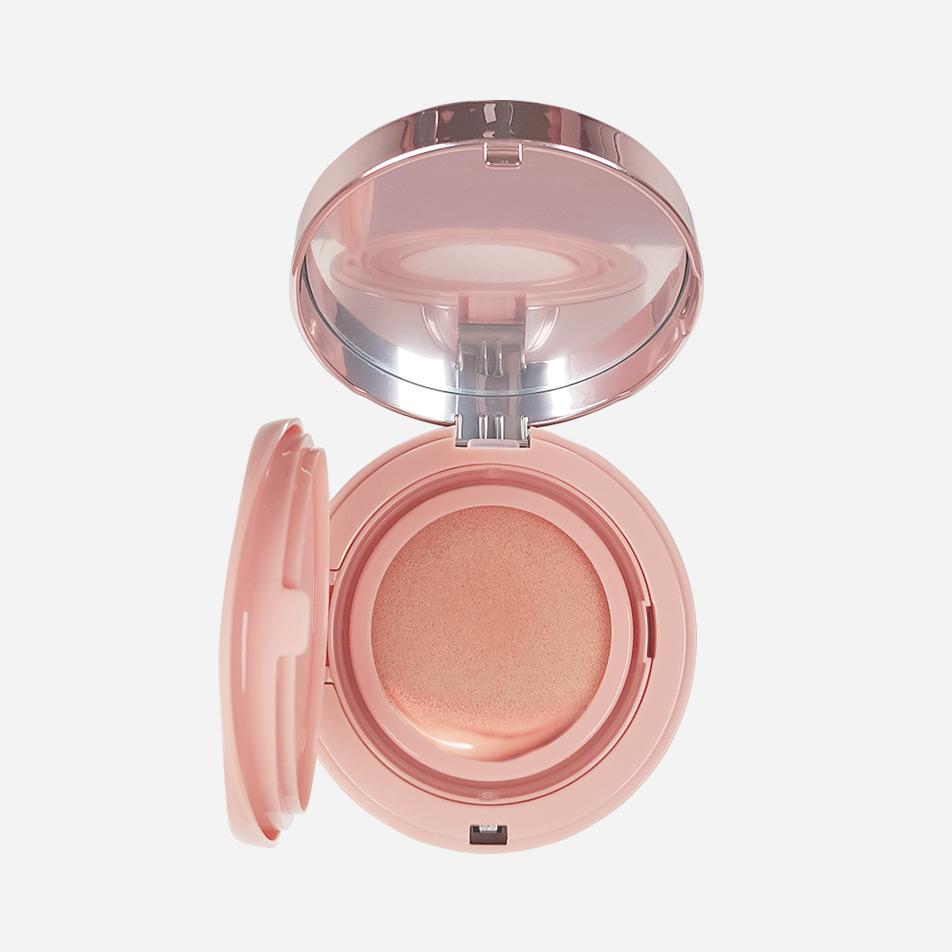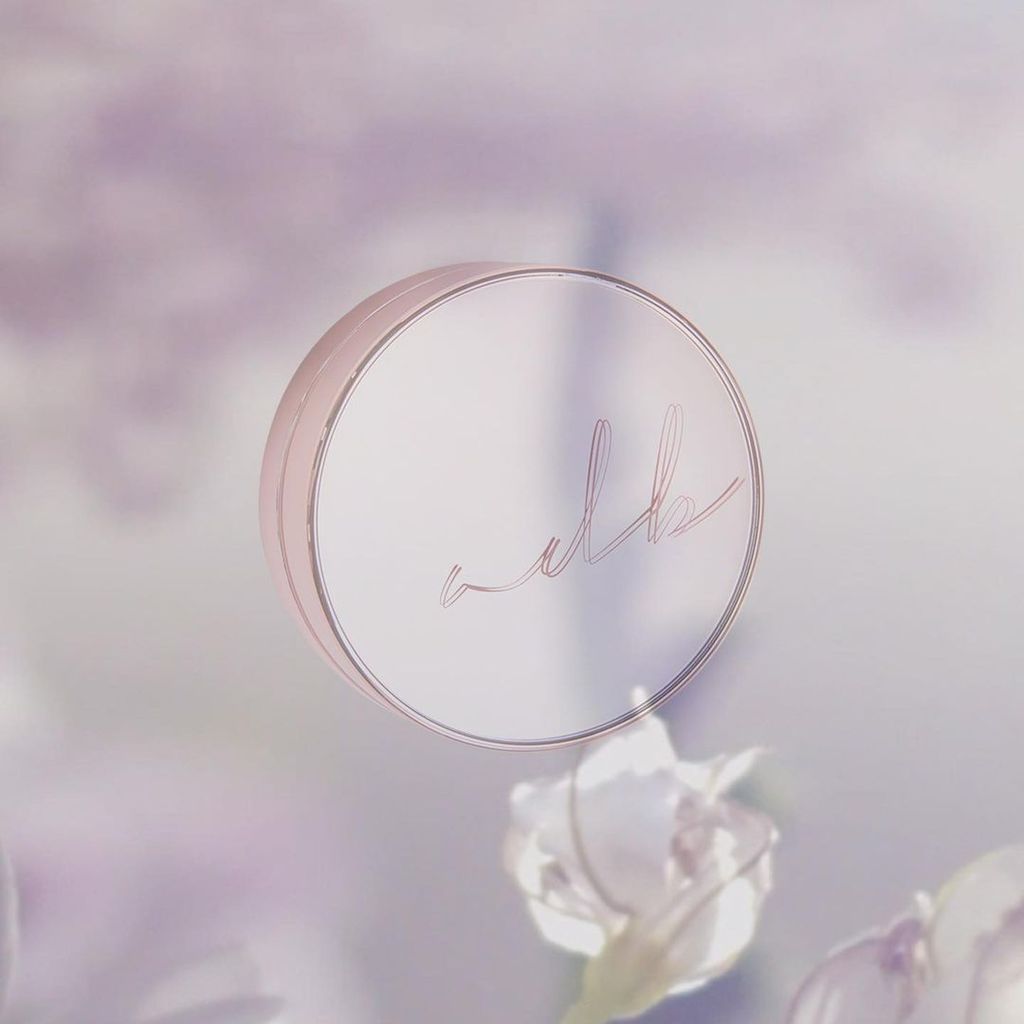 On Sale
Adoreblanc Rose Blooming Cushion Foundation
The Rose Blooming Cushion Foundation is an adhesive cushion compact that provides the radiance of rose water and the moisture of vitamin B12 that enhances natural vitality. The product consists of two individual items; a cushion and a refill.

It contains 30% pure damask rose water, which helps tone dull skin and give a long-lasting, natural and elegant pink glow.
The nickname "mochi cushion" comes from its adhesivity, which keeps the moisture absorbed for a long time and provides great coverage.
The product puff is composed of a layer of TPU film that prevents the existing puff from absorbing too much of the product, becoming too wet or contaminated.
Available in 3 shades : 19 (Ivory), 21 (Vanilla), 23 (Beige)
14g * 2 ( One Refill Included in the box)
Made in Korea.
 How to Use : After applying basic make-up, press an appropriate amount onto the cushion puff and apply my tapping the puff gently onto the skin.