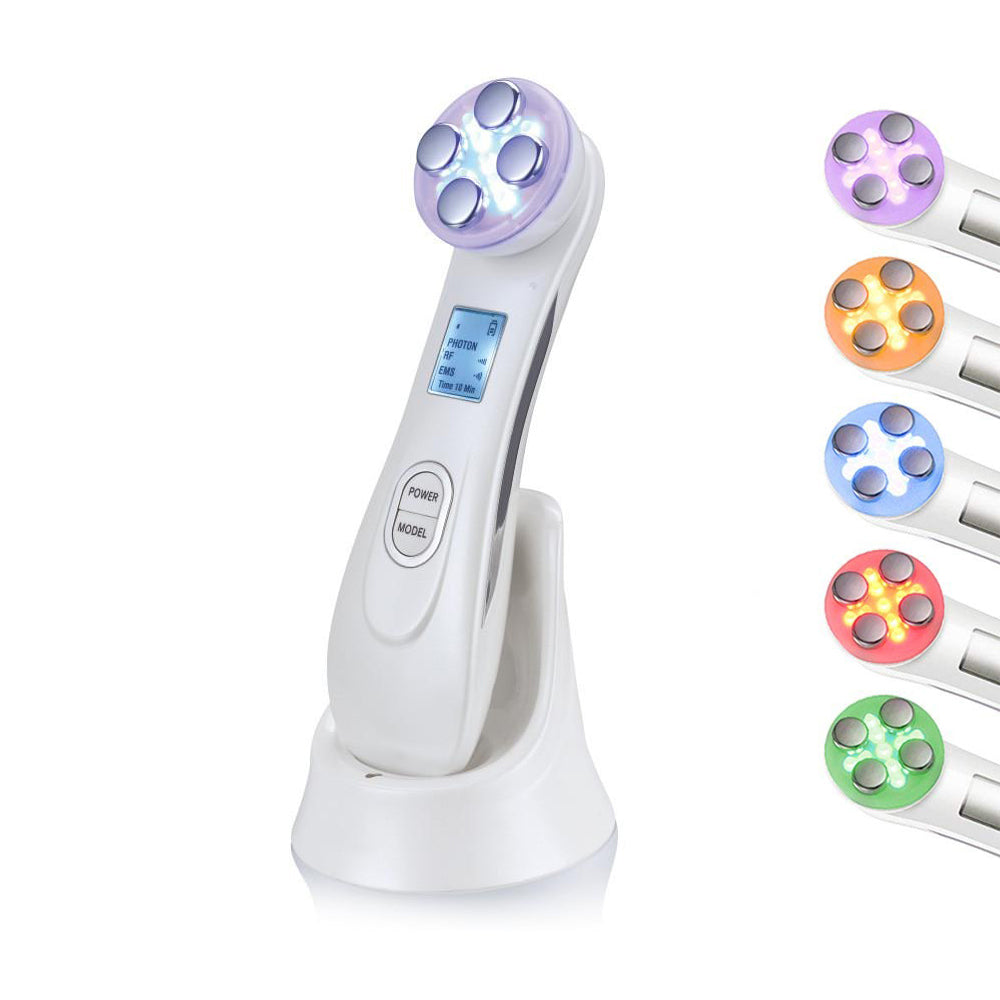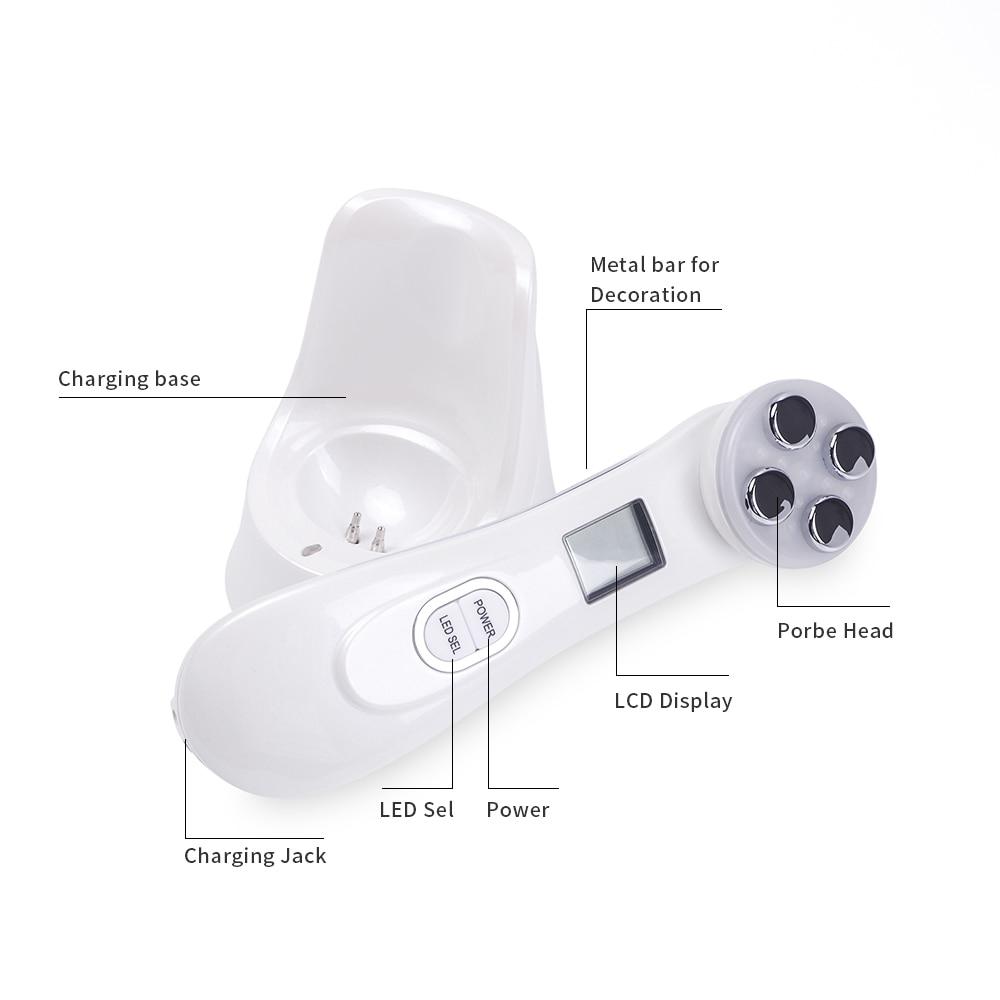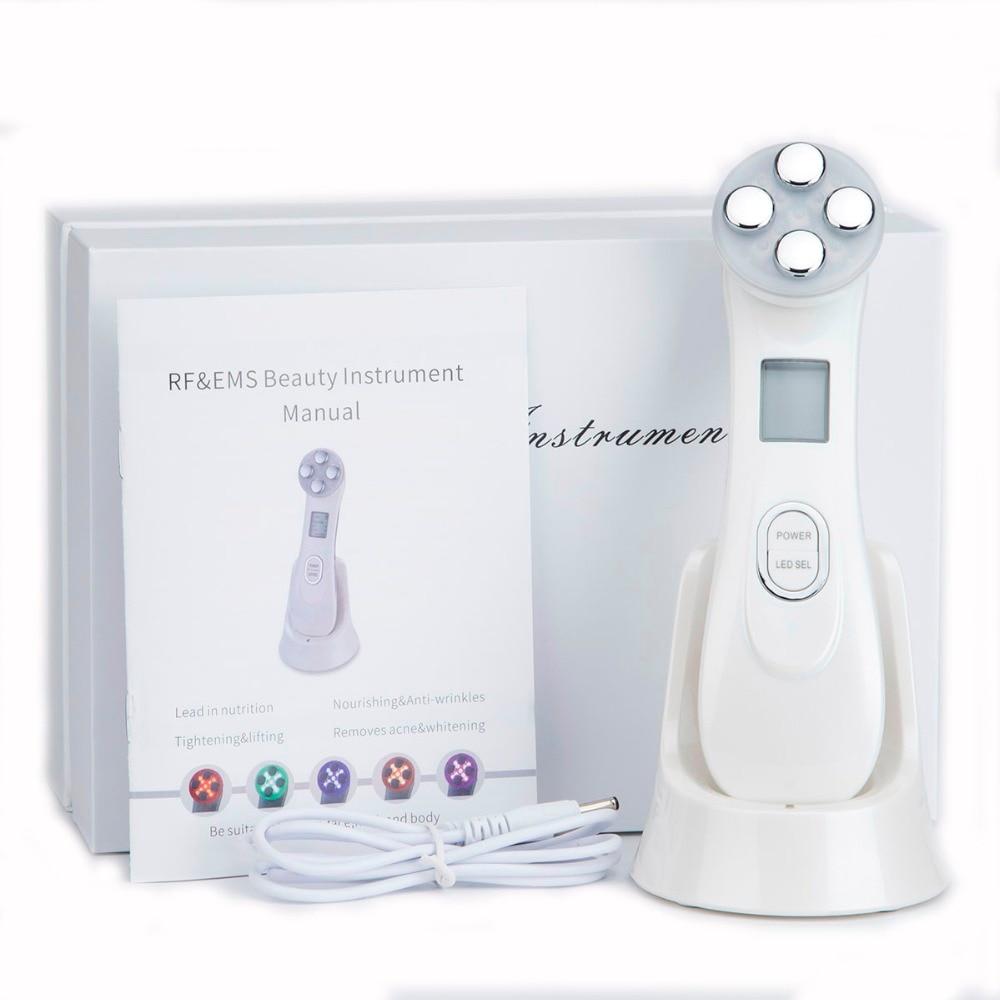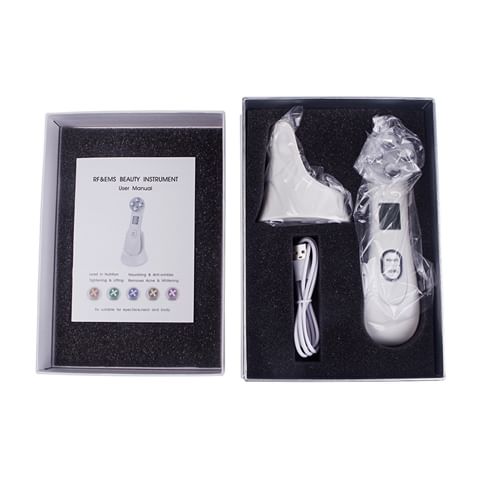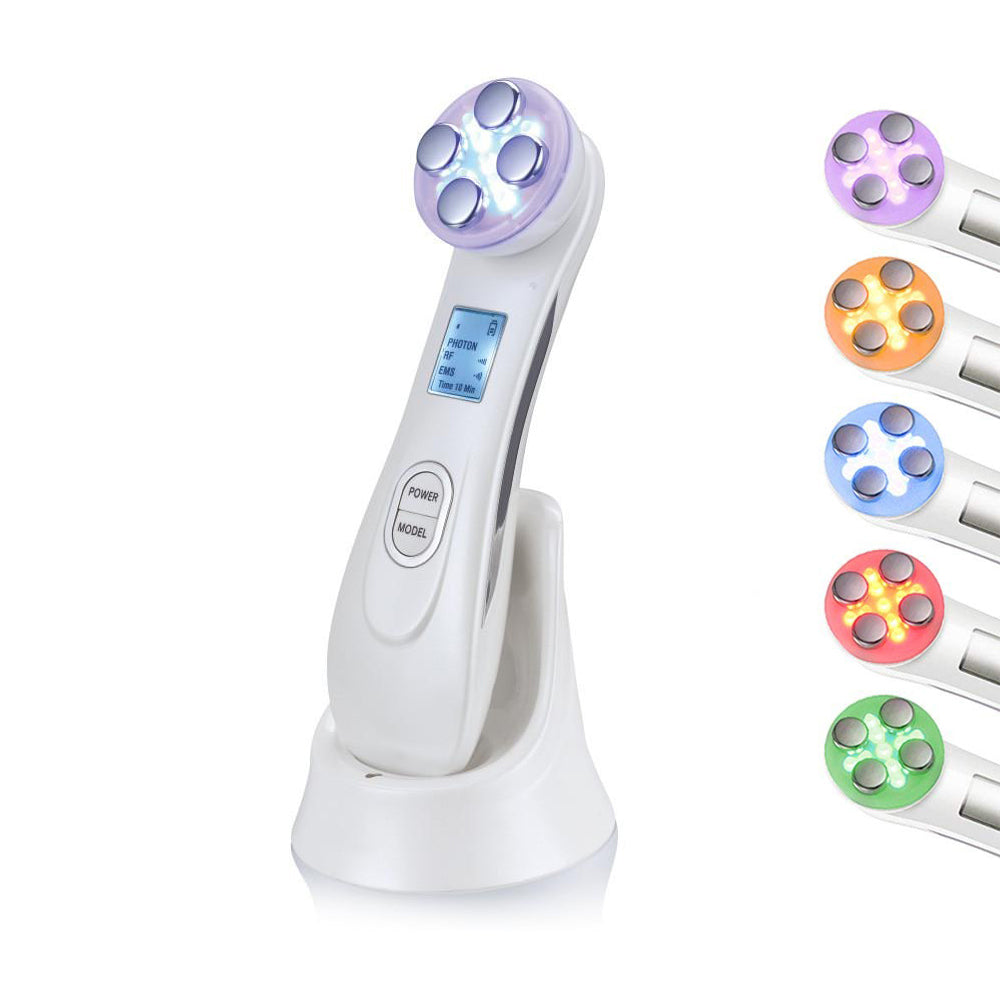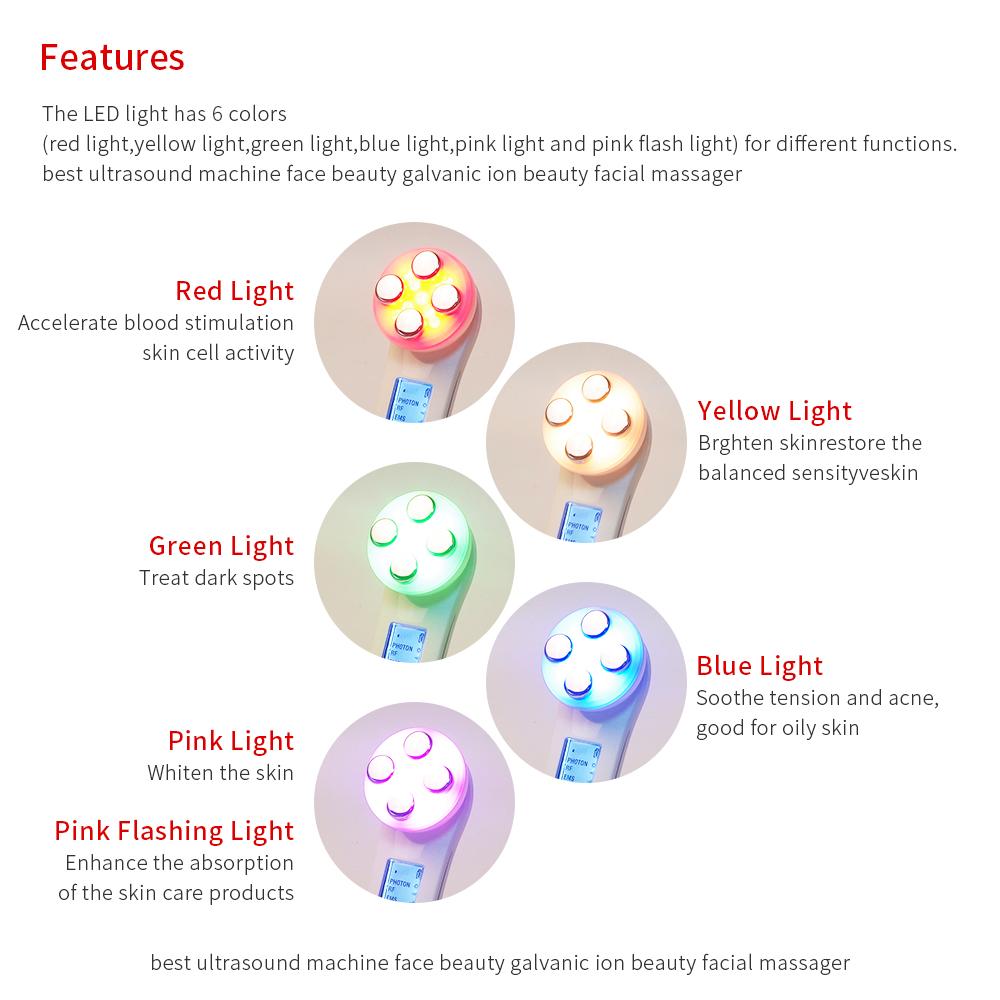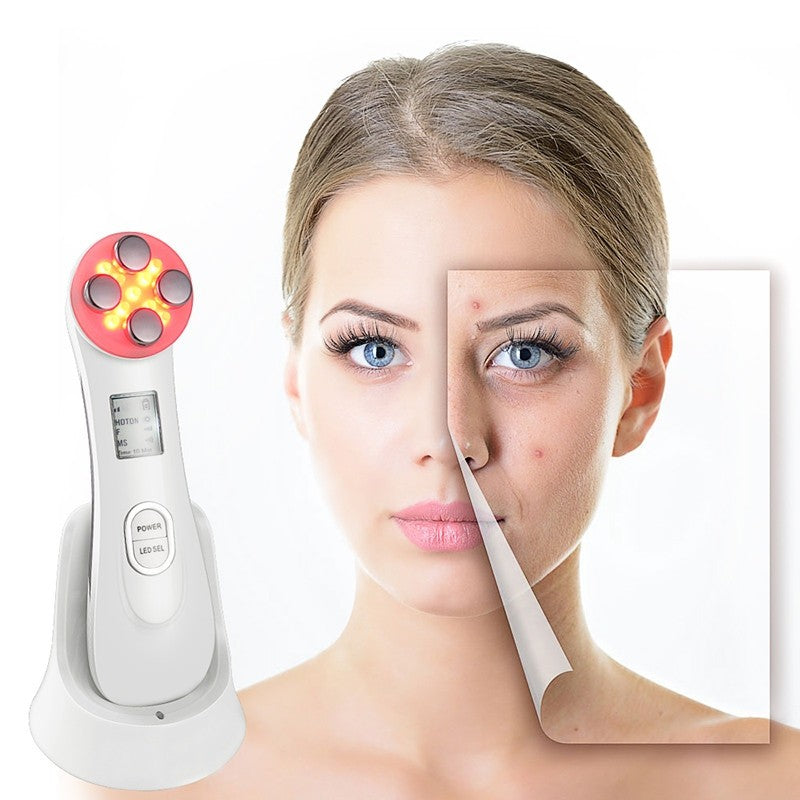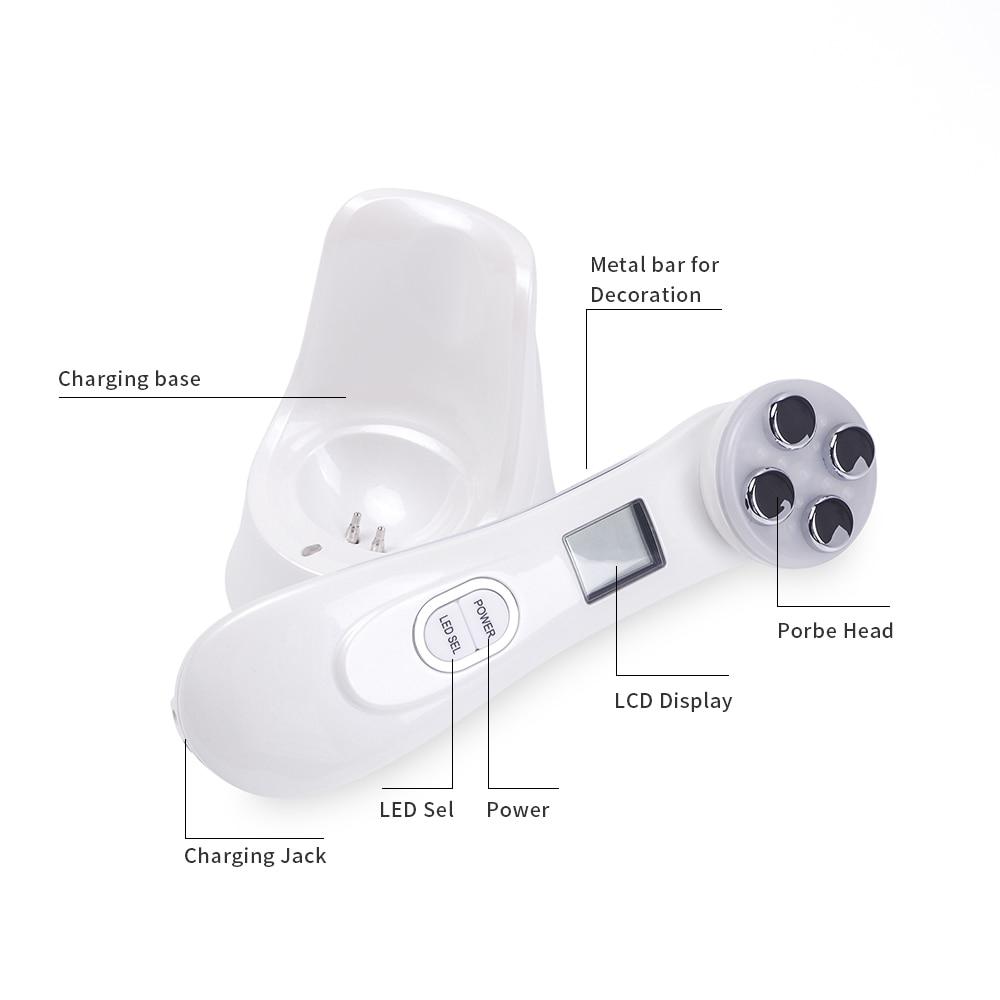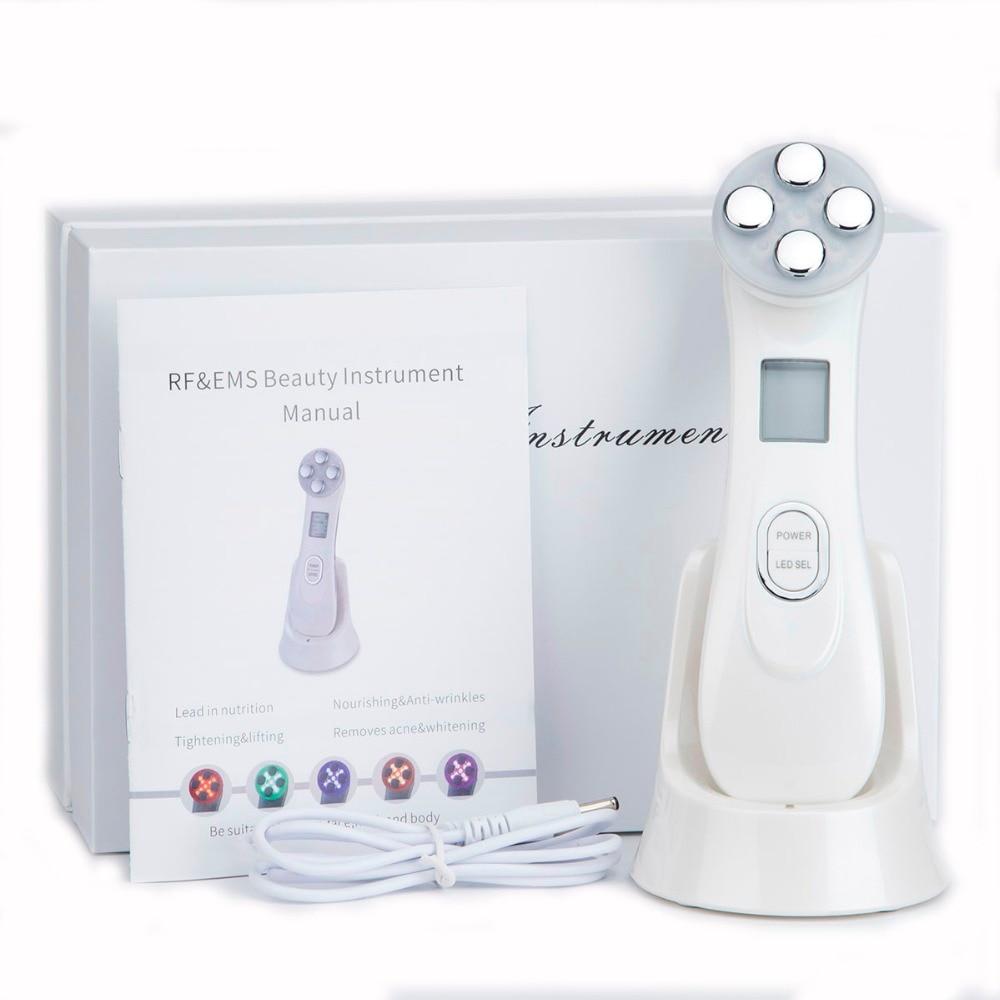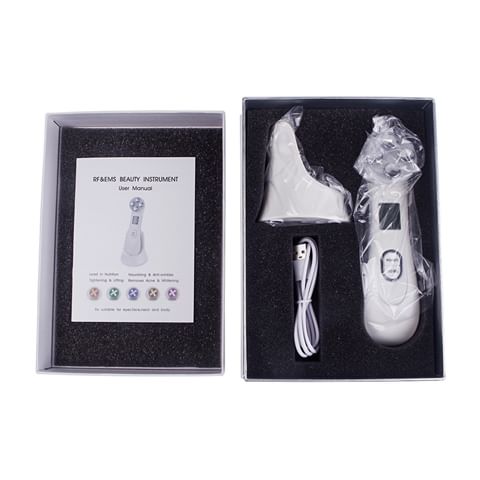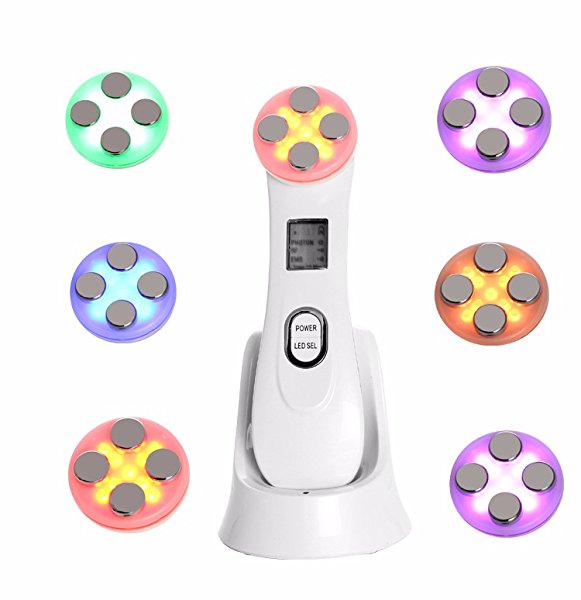 On Sale
5-In-1 RF&EMS Electroporation LED Light Therapy Device
5 functions in one device. This RF&EMS Electroporation LED Light Therapy Device a facial device which is good for daily facial care, such as skin rejuvenation, skin toning, wrinkle, acne, blemish, pore  and face lift. Skincare products should be applied before. It helps skin absorbing the products more efficiently. Daily treatment is acceptable. It is a rechargeable beauty device. System will stop each 10 minutes automatically.
Introduction

1. EMS ( Electrical Muscle Stimulation)
EMS is used to activate the skin cell, stimulating rejuvenation of collagen, to improve skin elasticity, soften wrinkles and leave skin looking smooth and healthy. 

2. Mesoporation 
The origin of Mesoporation comes from the combination of mesotherapy and electroporation. Mesotherapy is a system of transdermal skin delivery in which microneedles puncture the skin to allow the delivery of active ingredients to deeper layers of the skin. 
Mesoporation works by disturbing the surface of the skin causing the disturbed cells to open temporarily to create tiny moisture channels or mesopores, which provide for the transport of high molecular agents into the skin. 

3. Electroporation 
Electroporation is a non-invasive electrical treatment which also carries active ingredients into the dermal layers. Unlike mesotherapy, mesoporation does not require needles. Electroporation provides a means to transport collagen and hyaluronic acid deeper into the skin. Electroporation provides t he means to achieve higher results with your skin care products without the need for needles.It makes the effective skincare product ingredients directly into the dermal layer. 10 times increase the skin absorption 

4. Radio Frequency ( RF) 
Radio Frequency energy uses the tissue's natural resistance within the various layers of the skin to transform the RF energy applied to the skin into thermal energy. RF energies can be used for patients of all skin types and allows for different depths of penetration allowing for increased collagen contraction and production of new collagen. 

5. LED Light Therapy
LED light is used to provide a painless skin-care treatment that plumps up skin by boosting collagen production and treats mild to moderate acne. 

LED light works by sending energy-producing packets of light into the deeper layers of the skin. LED treatments can minimize fine lines and wrinkles, treat sun-damage and stretch marks, and reduce redness after more aggressive IPL or laser treatments.
6 kinds of led light function
Mode 1-Red LED Light Treatment
Red LED light is used to treat wrinkled skin and enhance the regeneration of collagen and skin elasticity. Press the LED selection button once to enter Mode 1.
Mode 2-Green LED Light Treatment
Green LED light is used to treat dark spots or discolored skin by working to prohibit the overproduction of melanin. Press the LED selection button twice to enter Mode 2.
Mode 3-Blue LED Light Treatment
Blue LED light is used to treat acne and oily skin. Press the LED selection button three times to enter Mode 3.
Mode 4-Yellow LED Light Treatment
Yellow LED light is used to brighten the skin. It is suitable for skin with dark spots and dull areas. Press the LED selection
button 4 times to enter Mode 4.
Mode 5-Pink LED Light Treatment
Pink LED light is used to whiten the skin. Press the LED selection button 5 times to enter Mode 5.
Mode 6-Flashing Pink LED Light Treatment
Pink Flashing LED light is used to aid in the permeation of skin care products. Press the LED selection button 6 times to enter Mode 6
Indications
Press the "POWER" button to turn on the device and choose a light type by pressing "LED SEL." button. Then adjust power output levels by pressing the "POWER" button. 

Directions
1. Clean skin and make sure you are un-wearing metal stuffs. 
2. Apply on skin and get the device ready. 
3. Massage skin with it for 10 minutes each part per day. 
On the same part, treatment shall not over 20 minutes. 
System will automatically stop each 10 minutes. 
4.Clean skin and device after use.