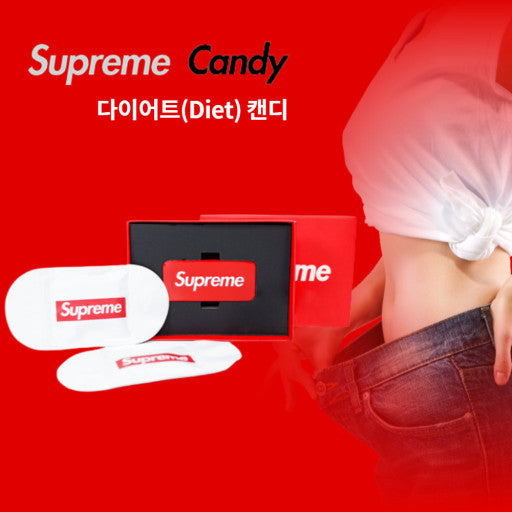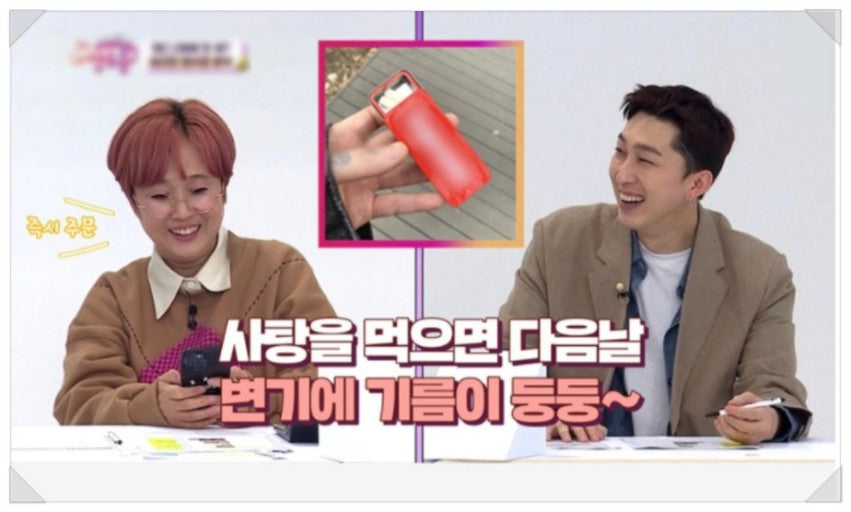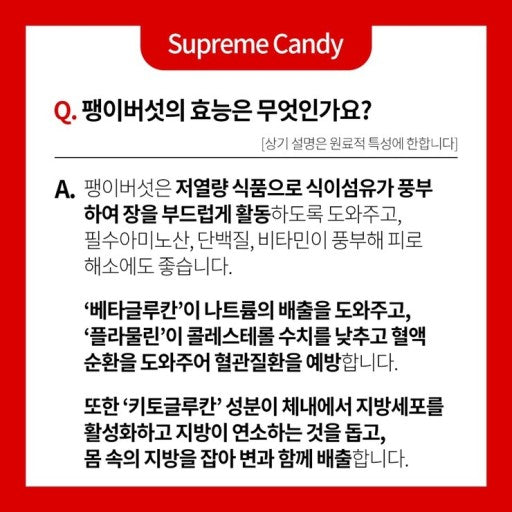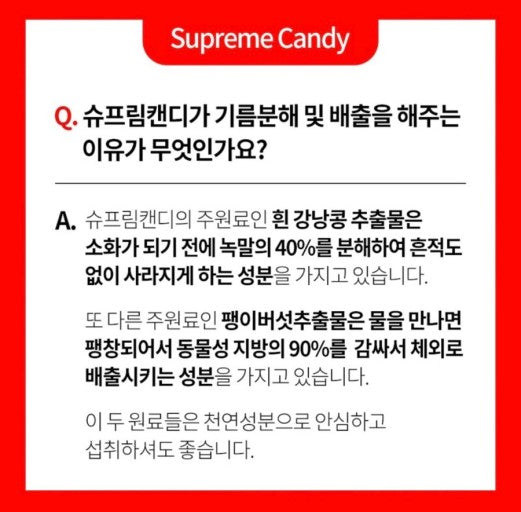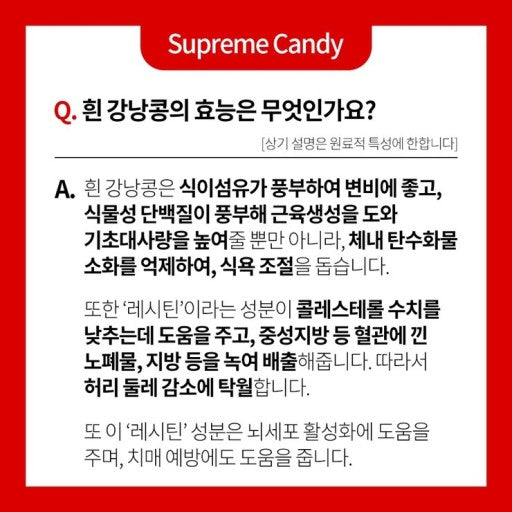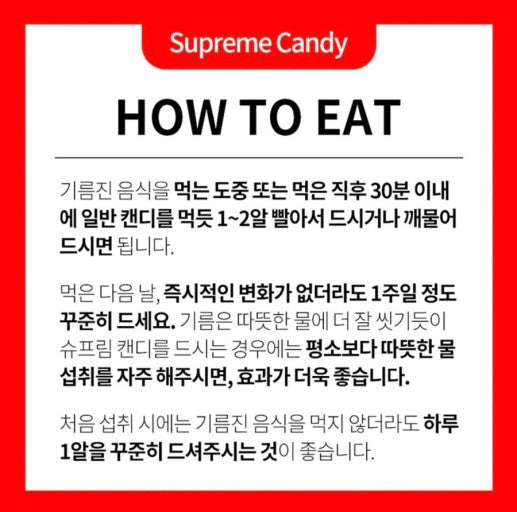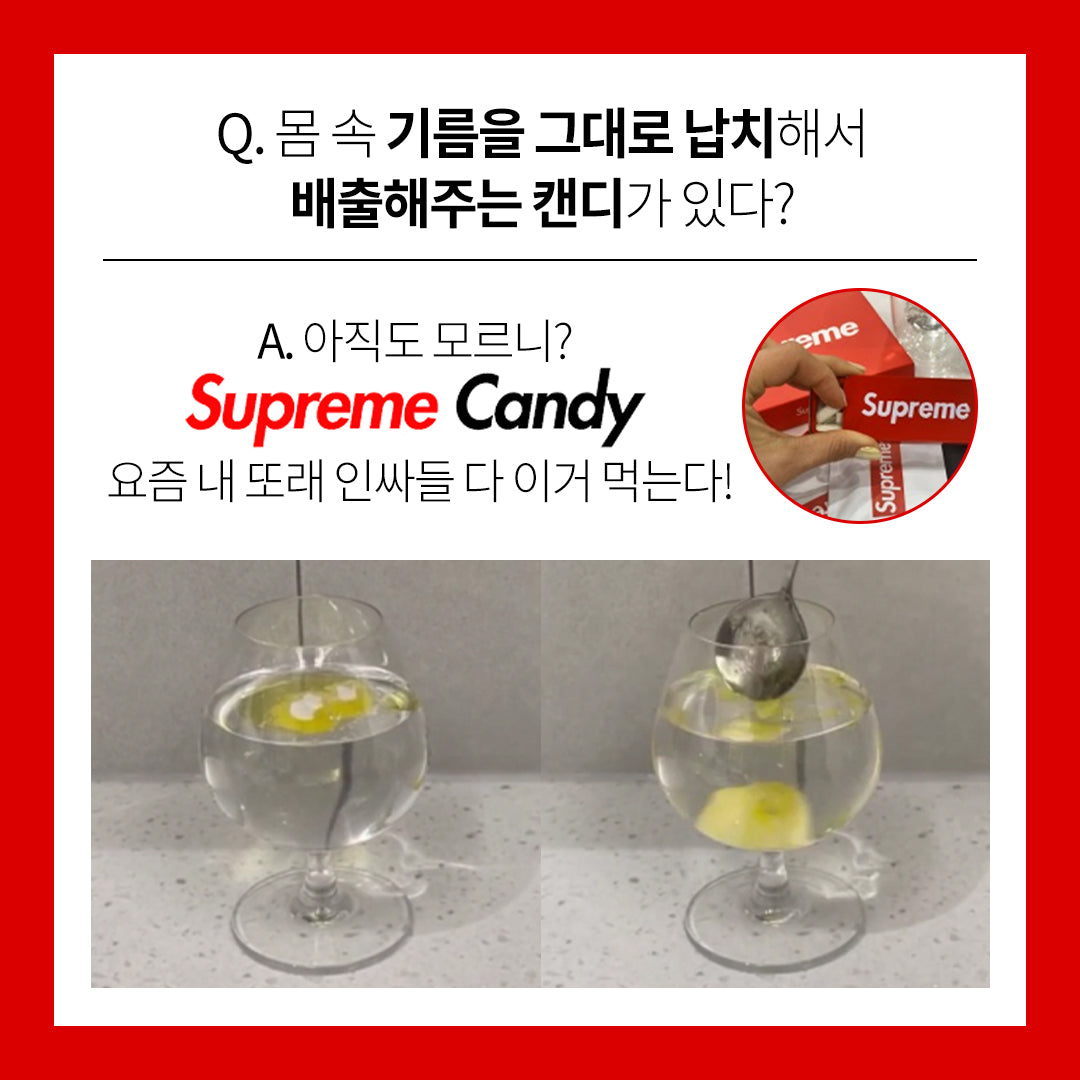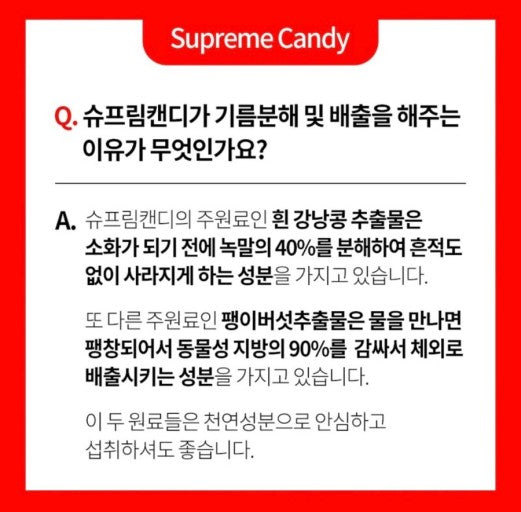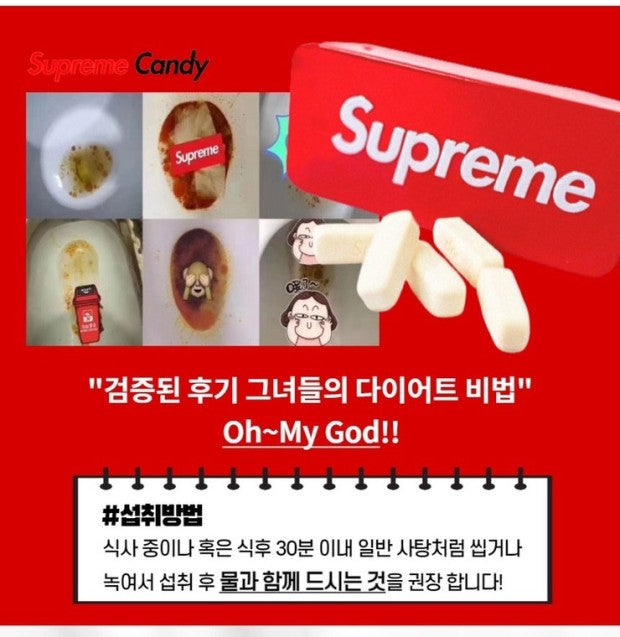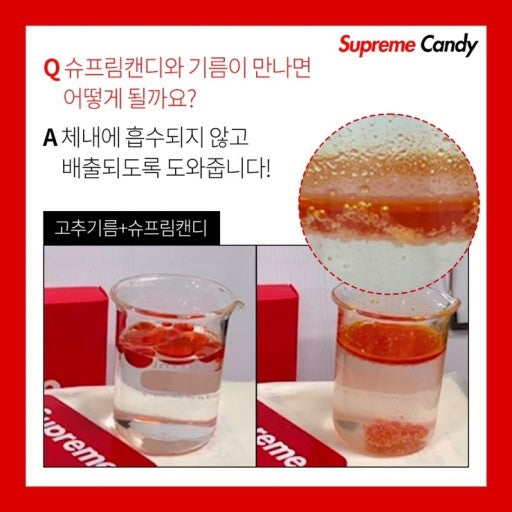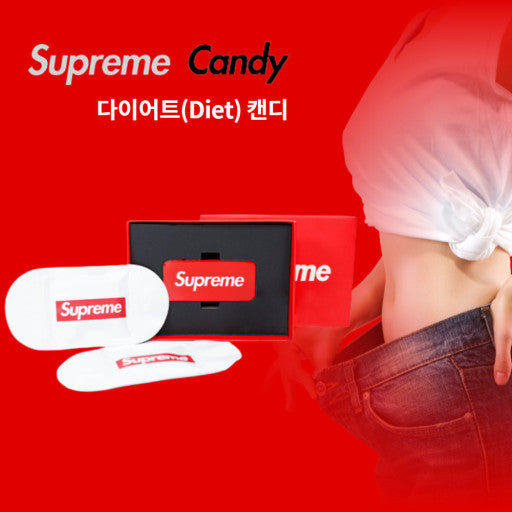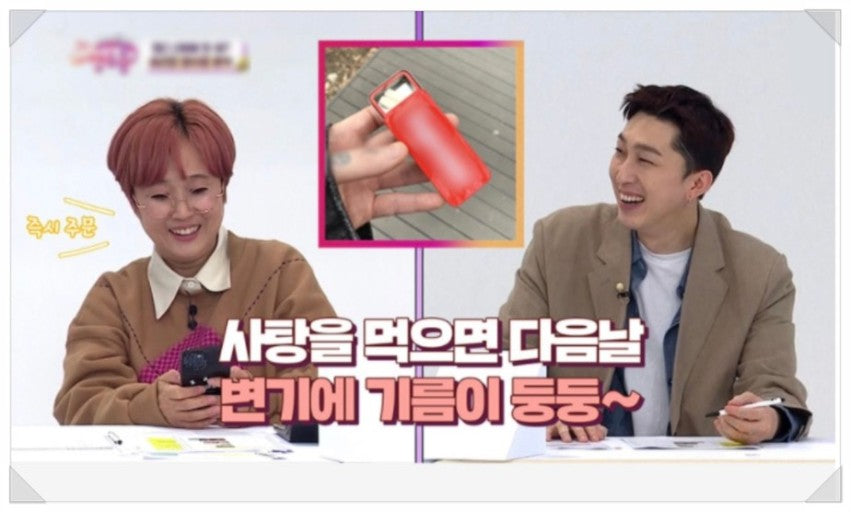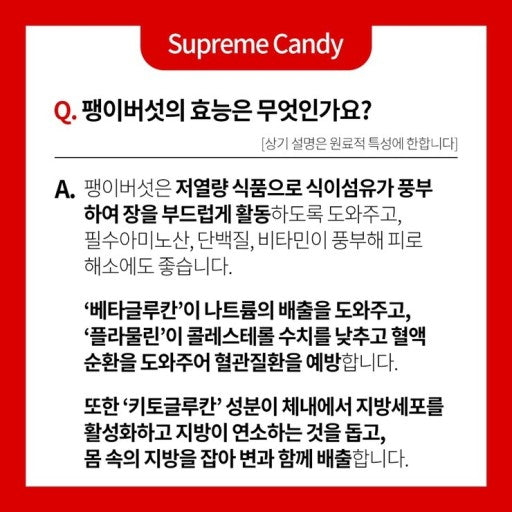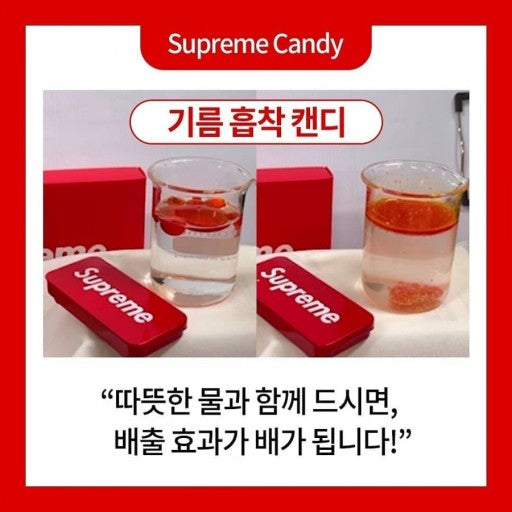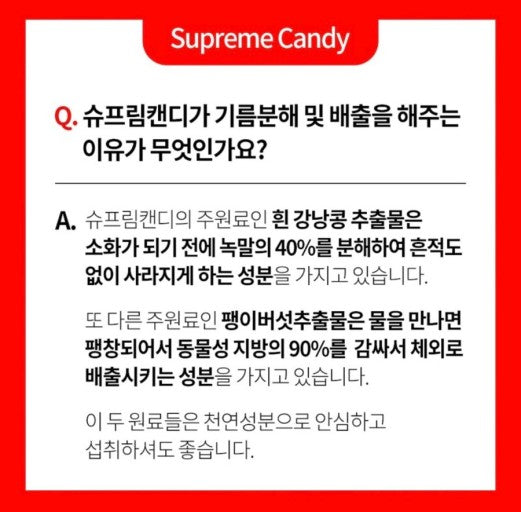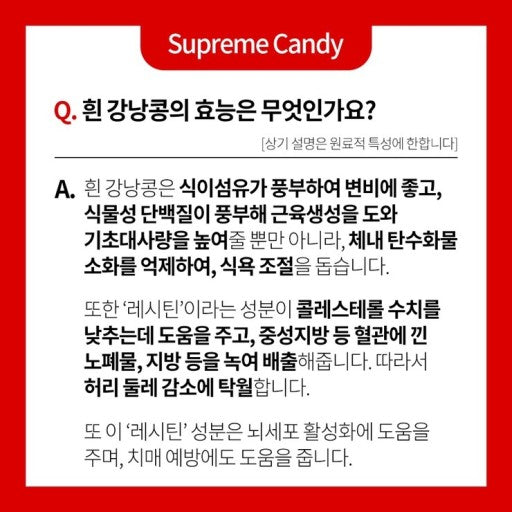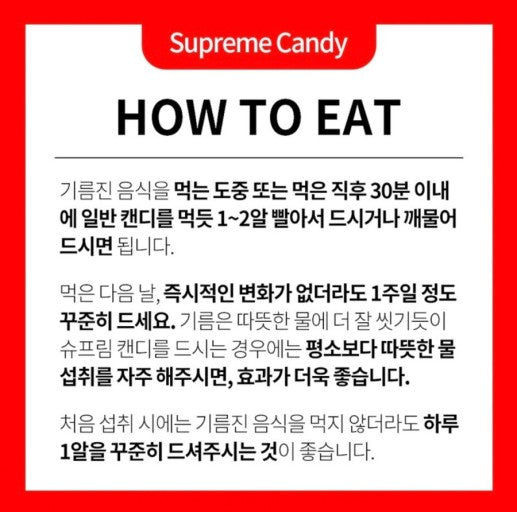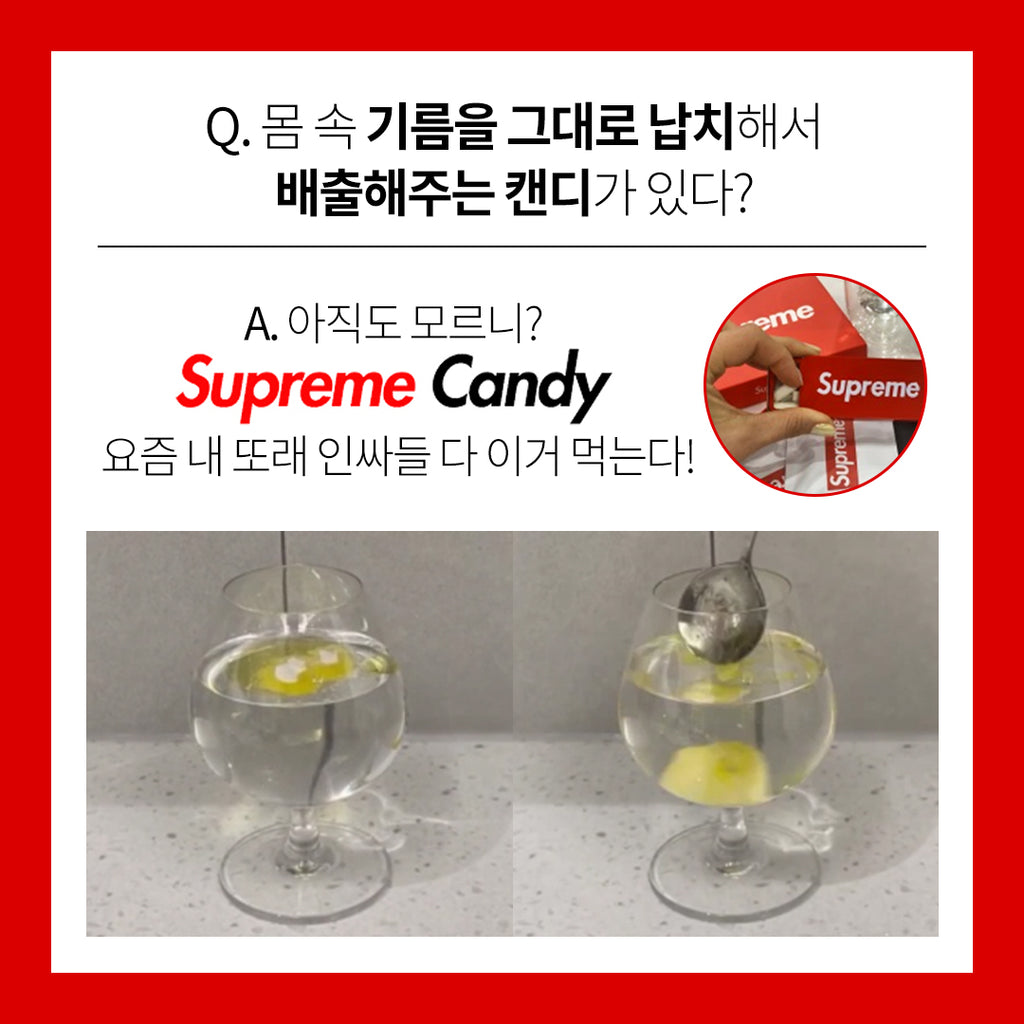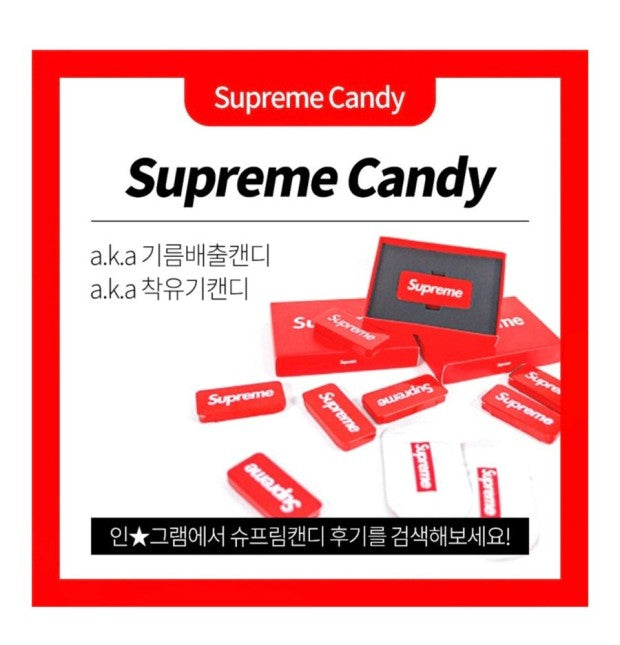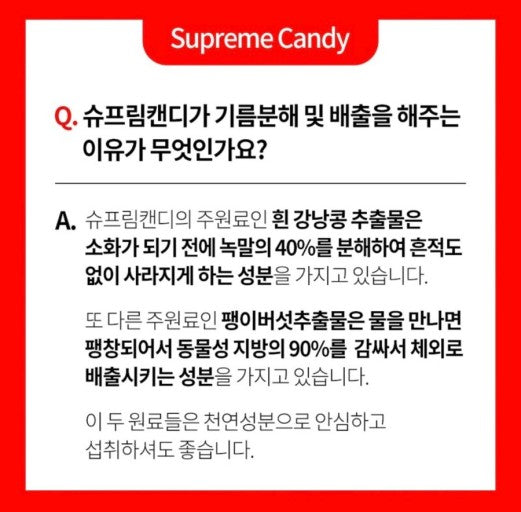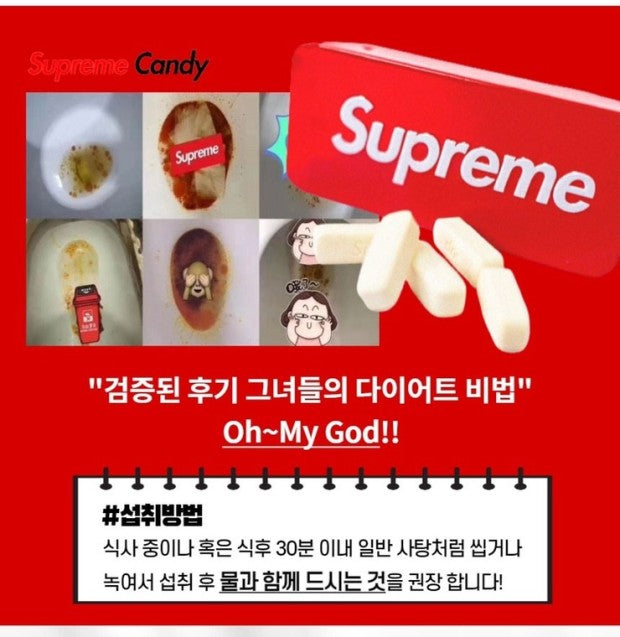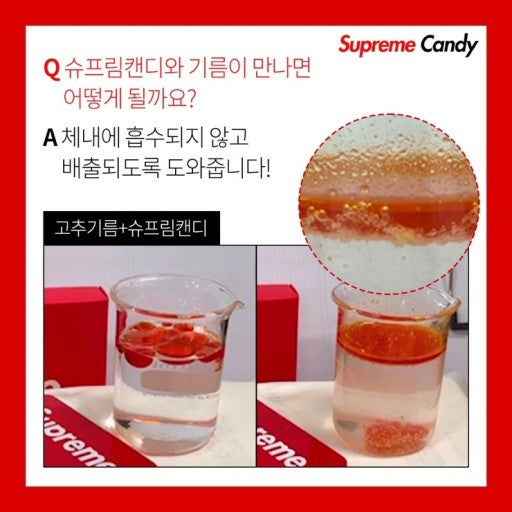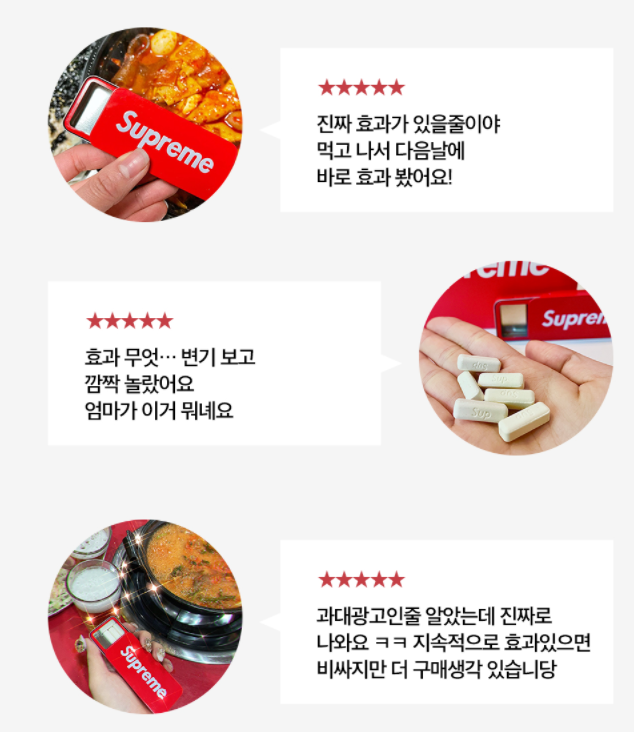 On Sale
Supreme Candy
This candy was developed jointly by Supreme's US headquarters and Chinese company Gyeongsidae, and it is known that it has been getting attention on social media since it was launched in China by acquiring an official license for Supreme from Gyeongsidae.
The candy is classified as a general food as a candy-type product that helps the fat in the ingested food to be discharged without being absorbed by the body, and also to help the fat accumulated in the body to be excreted with the feces.
- Made with natural ingredients
- Contains Enoki Mushroom, White Kidney Bean, Erythritol
- Oil is not absorbed by the body
- Discharge body residues
- Good for Relieving Constipation
It is best to consume it by melting it like regular candy or by biting it and consume it with warm water during a meal or within 30 minutes after a meal.
** Not recommended for people with mushroom allergy or irritable bowel syndrome.
Ingredients : 
Erythritol 49% Apple Powder 25% Enoki Mushroom Powder Indigestible Maltodextrin Kidney Bean Powder
Orange powder, Goji berry powder, synthetic flavor (apple flavor) 1%, magnesium stearate, aspartame (contains sweetener, phenylalanine)