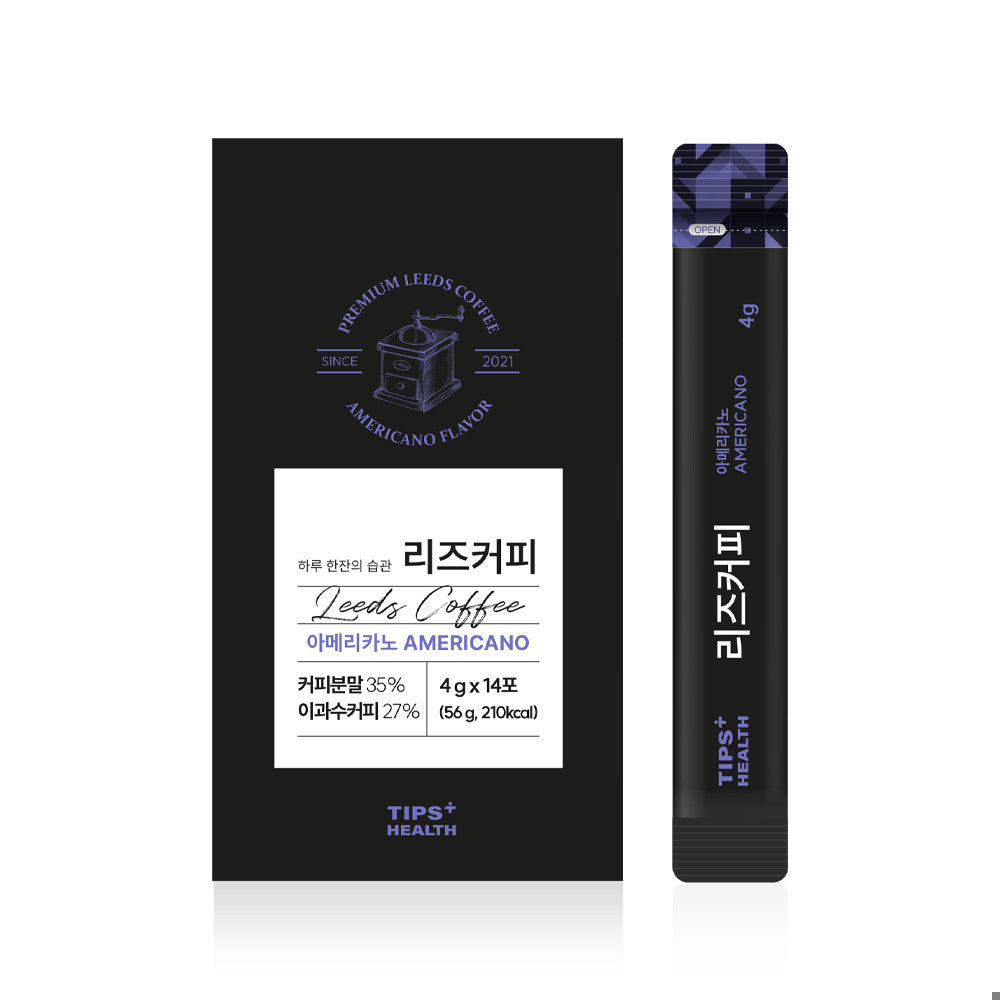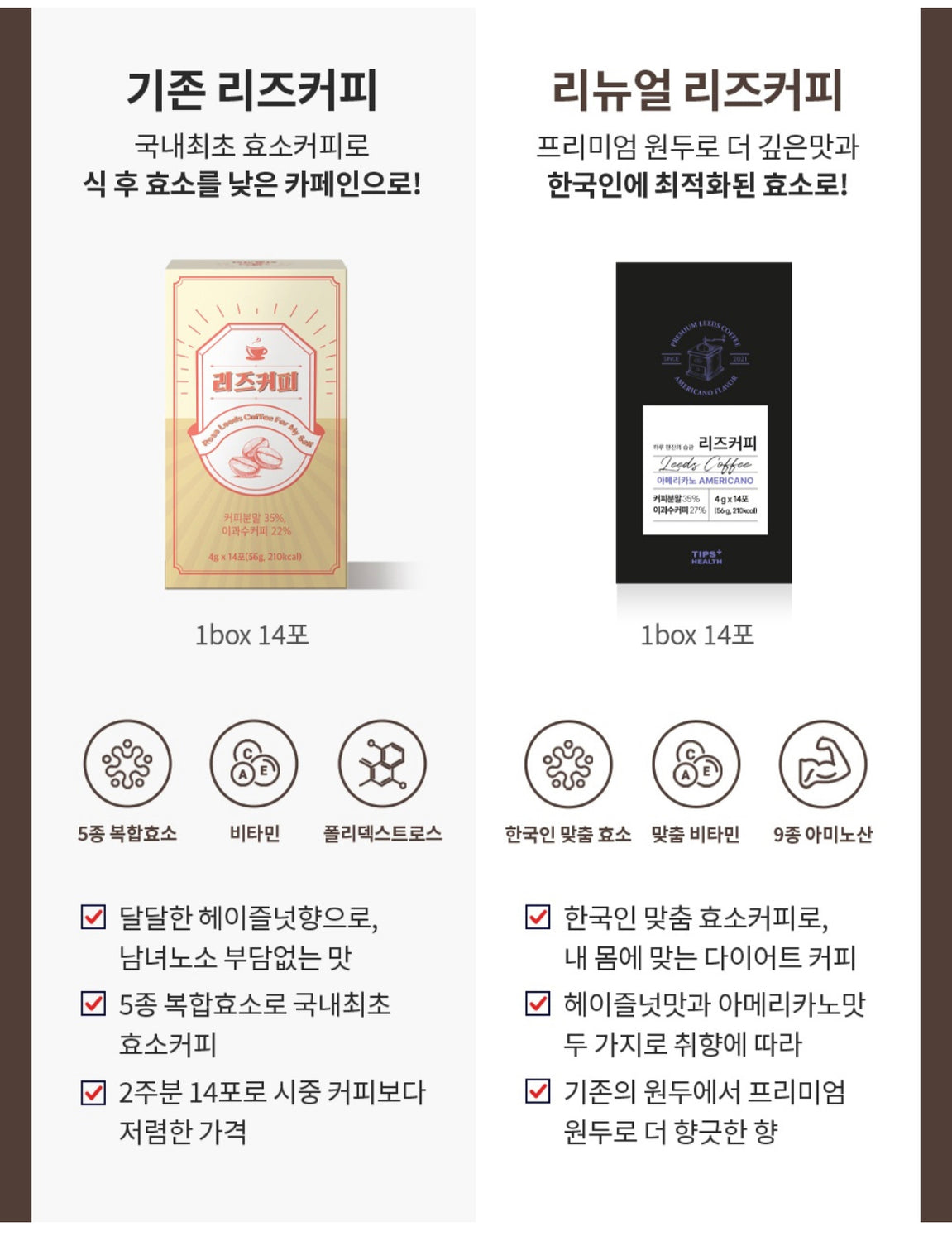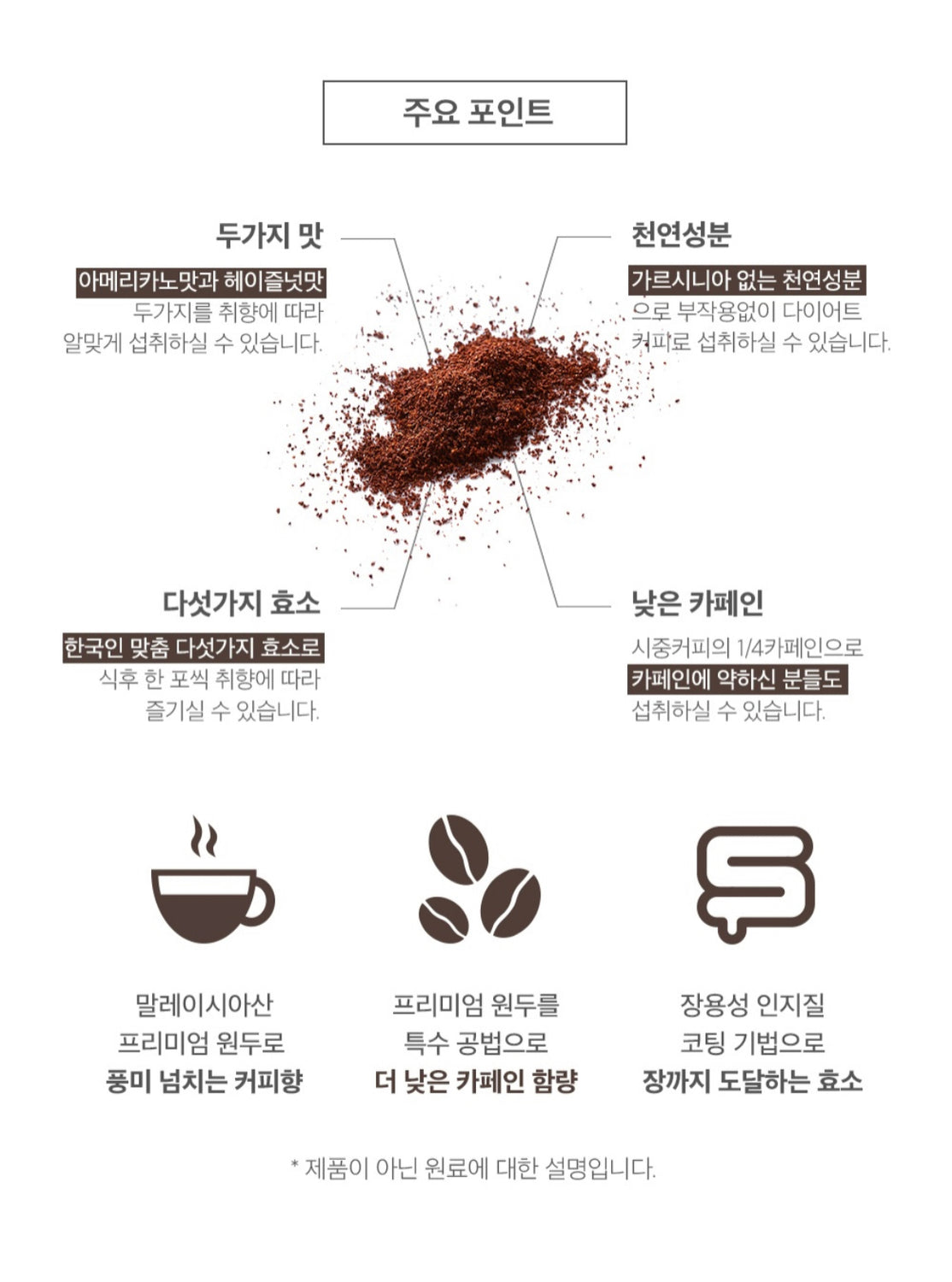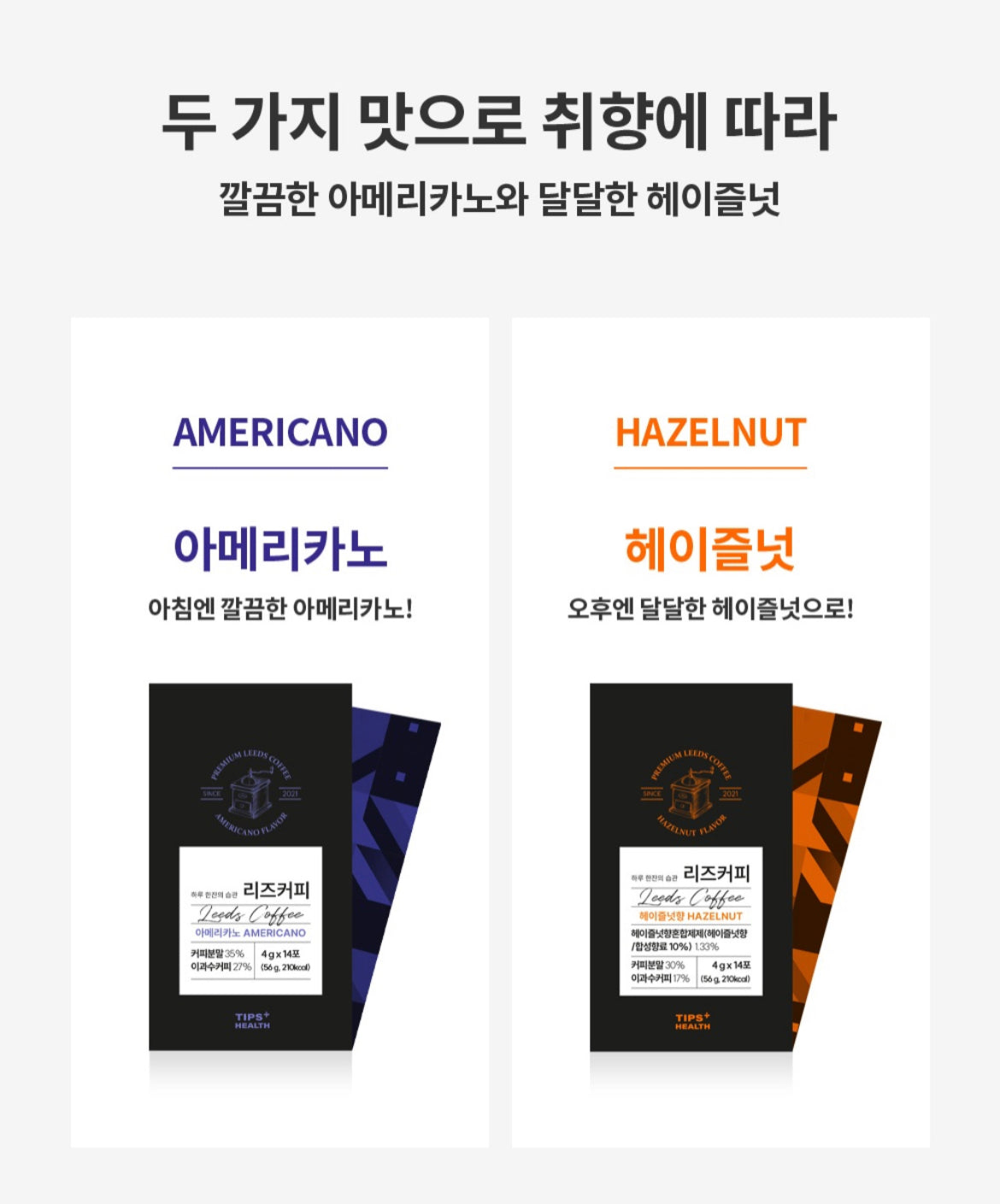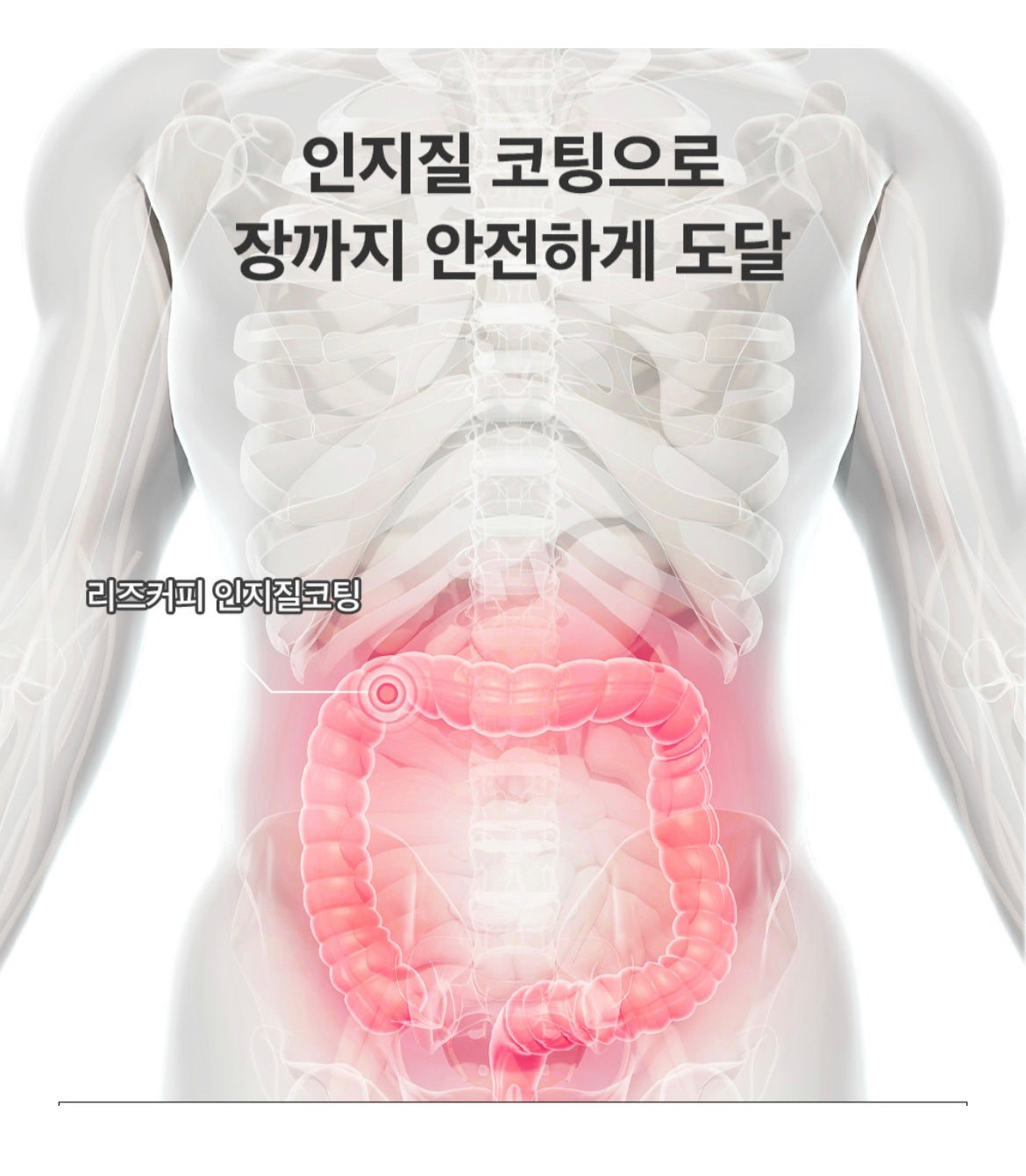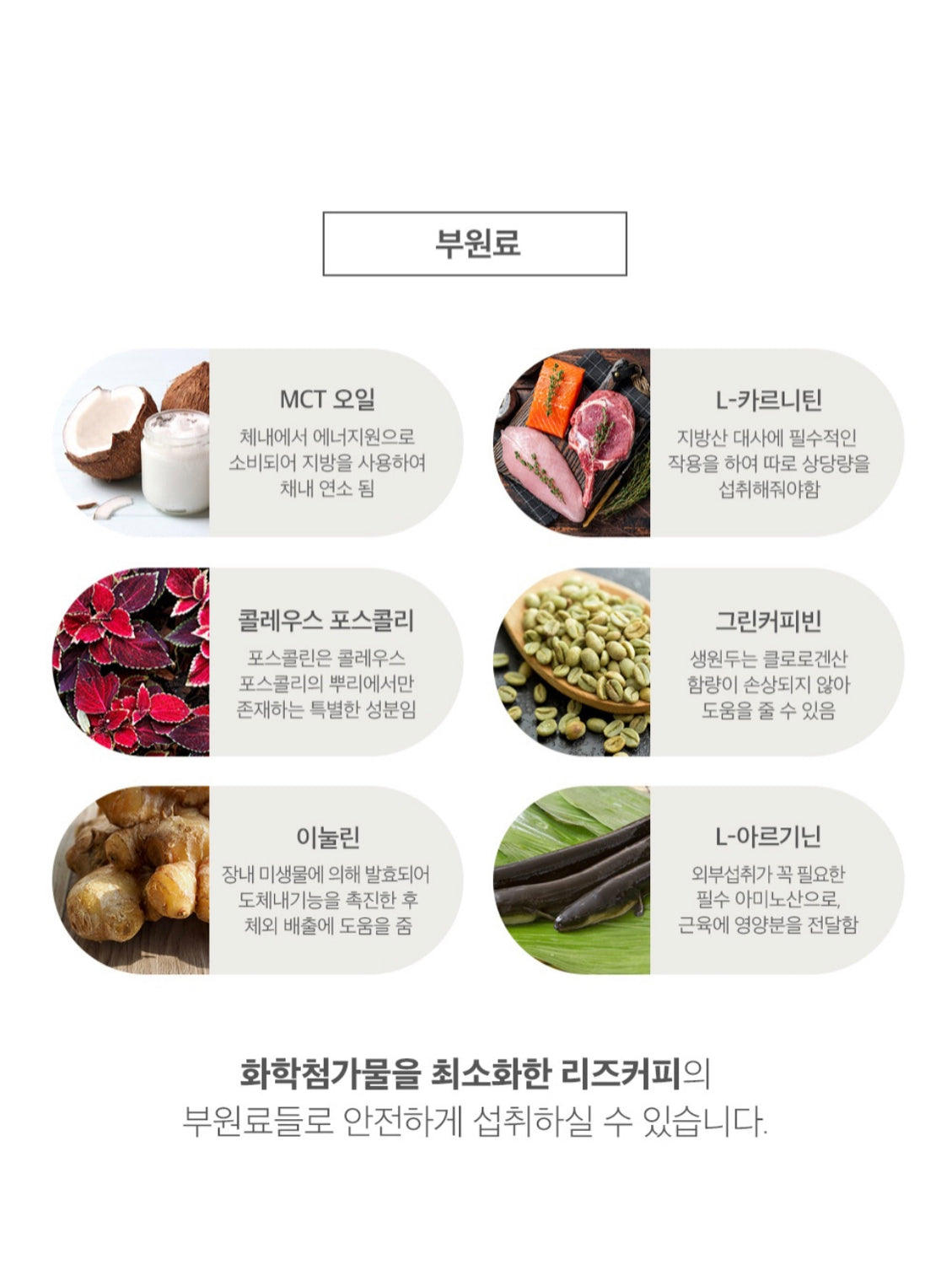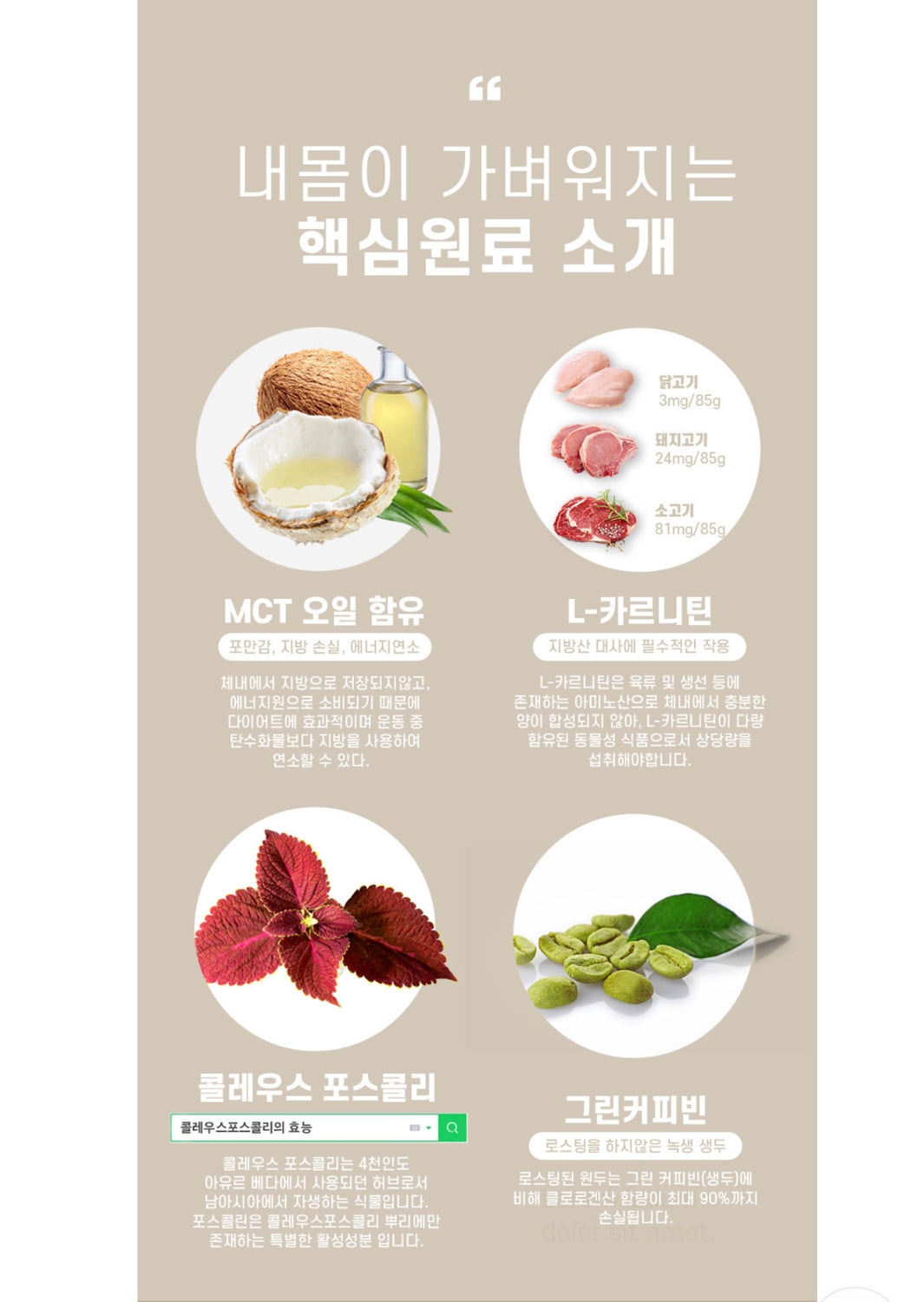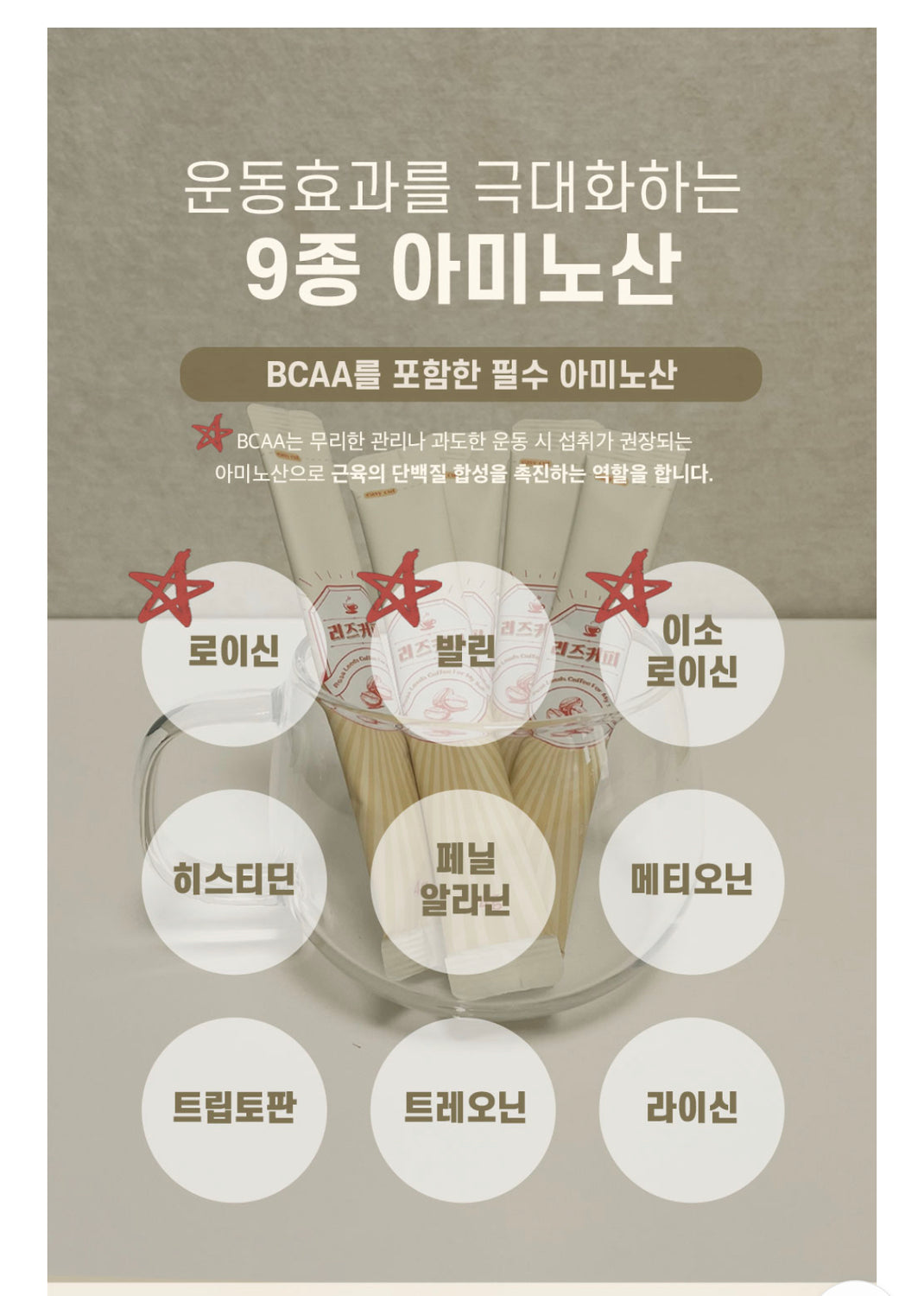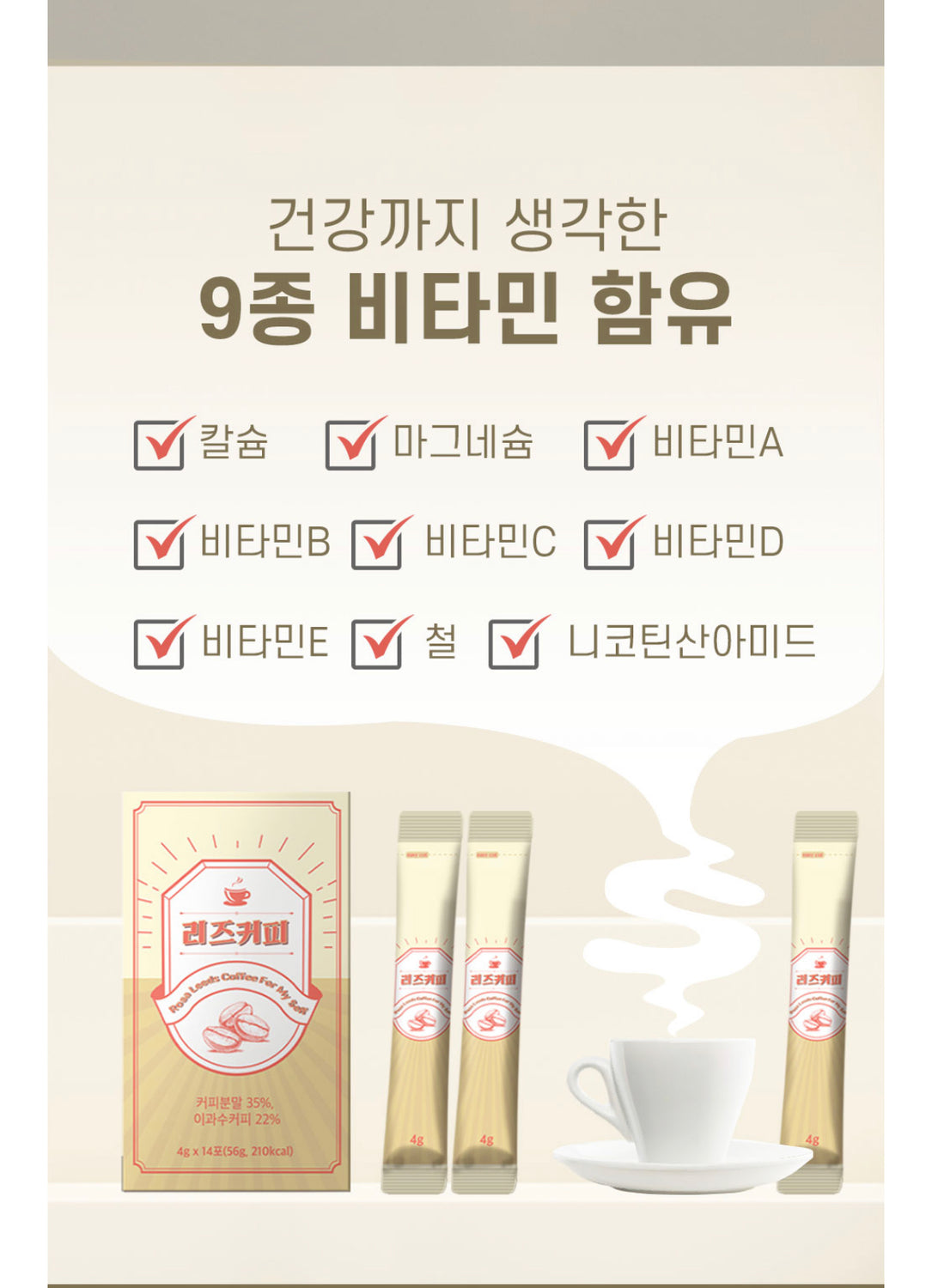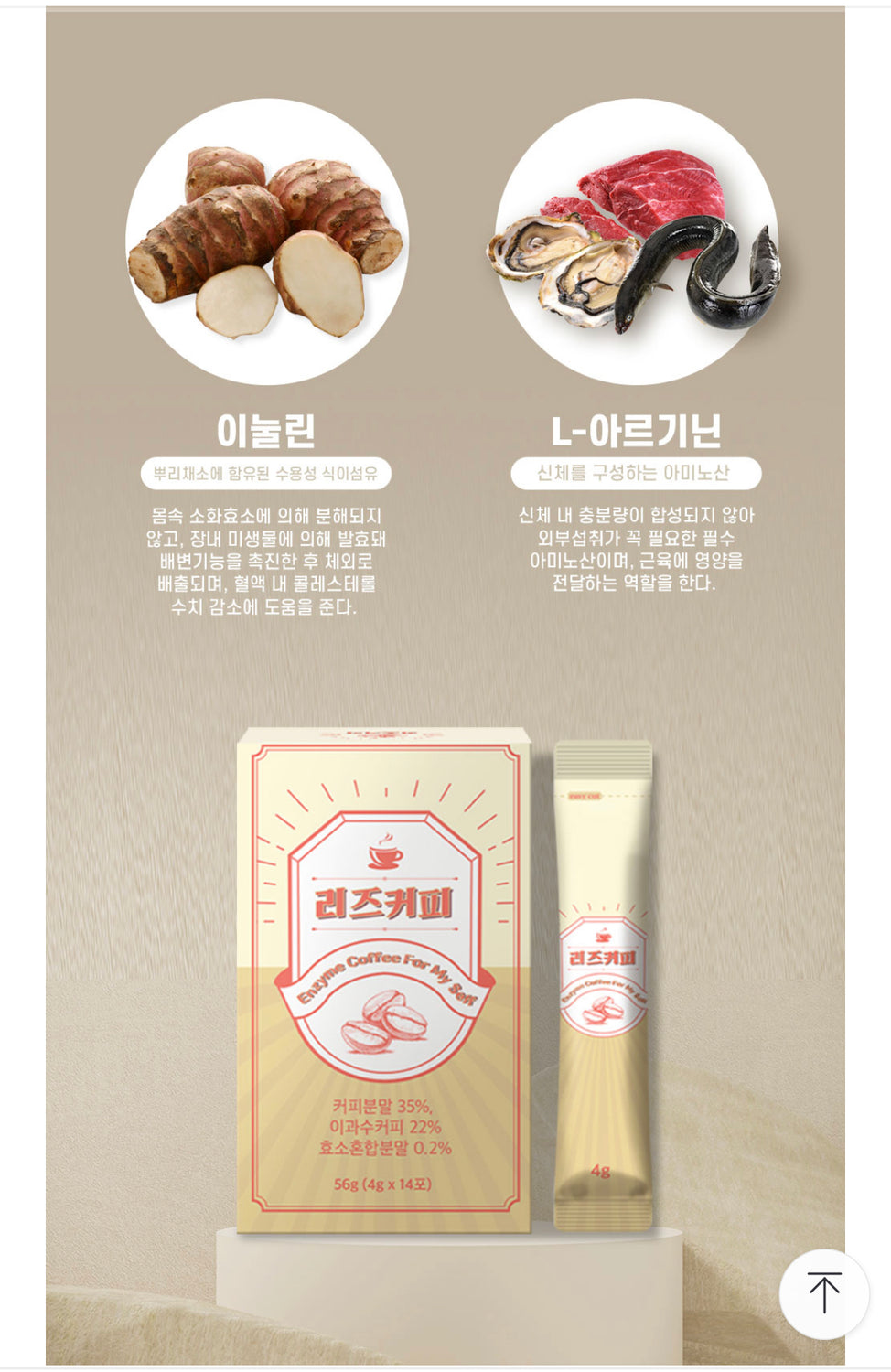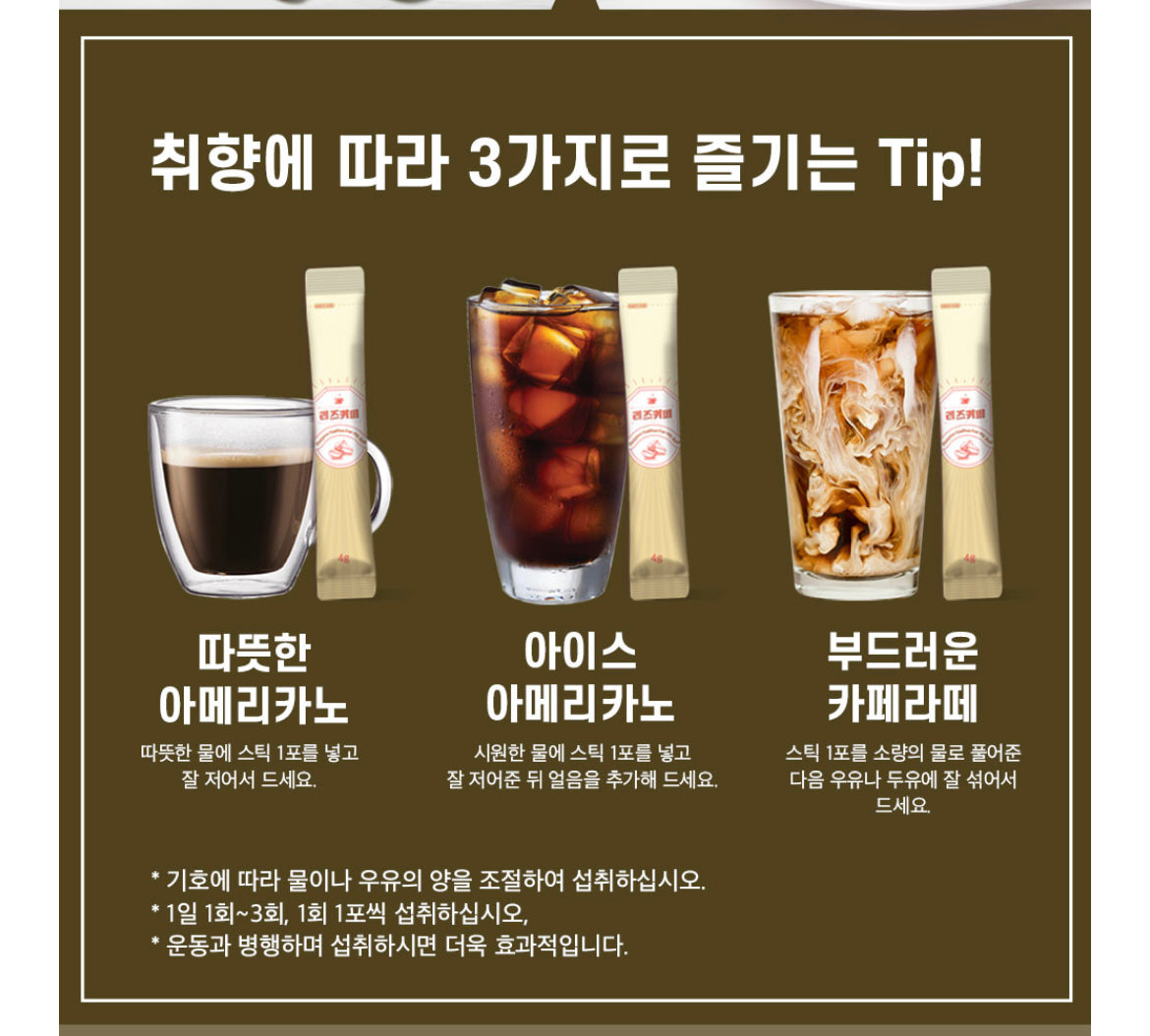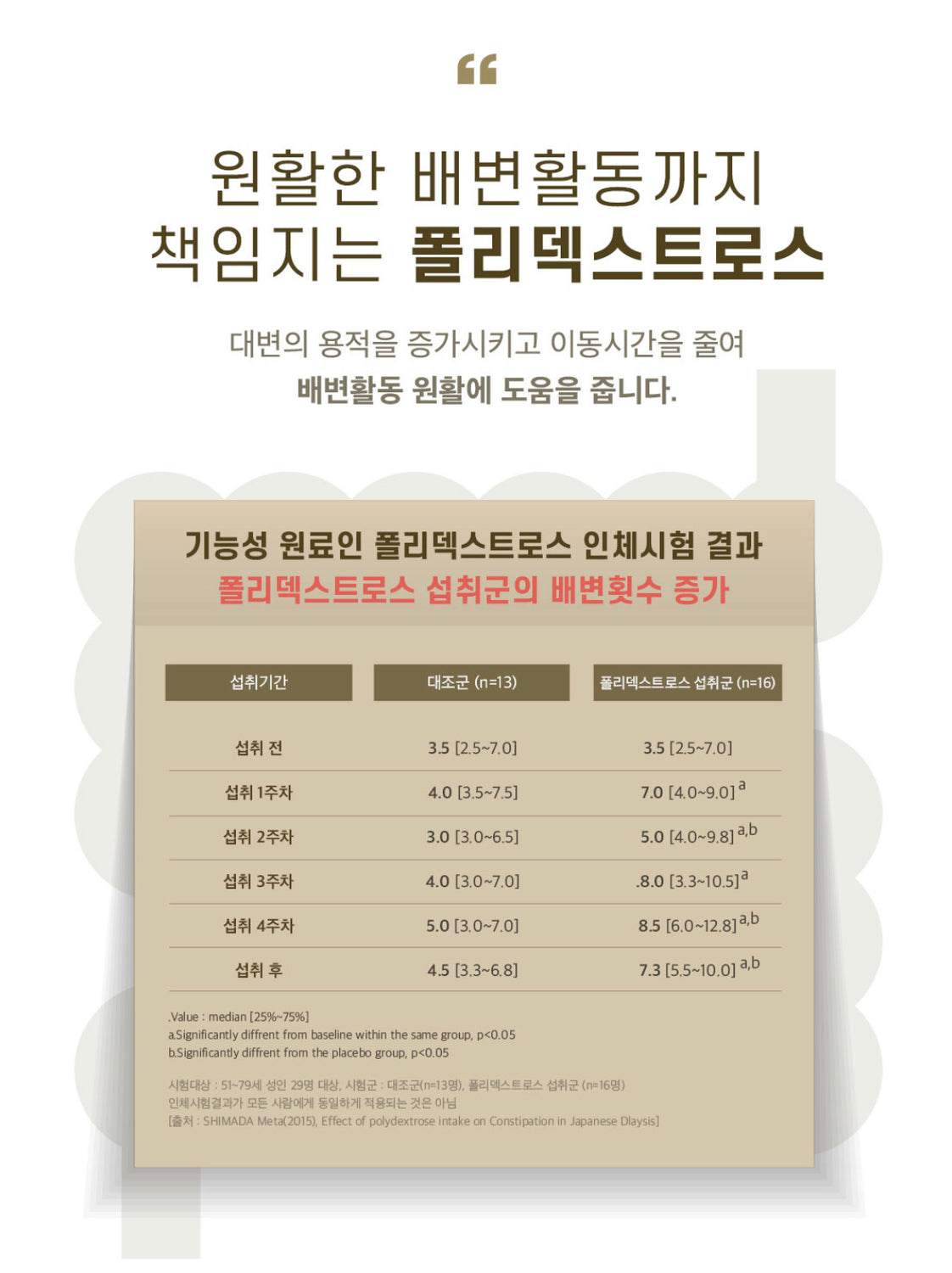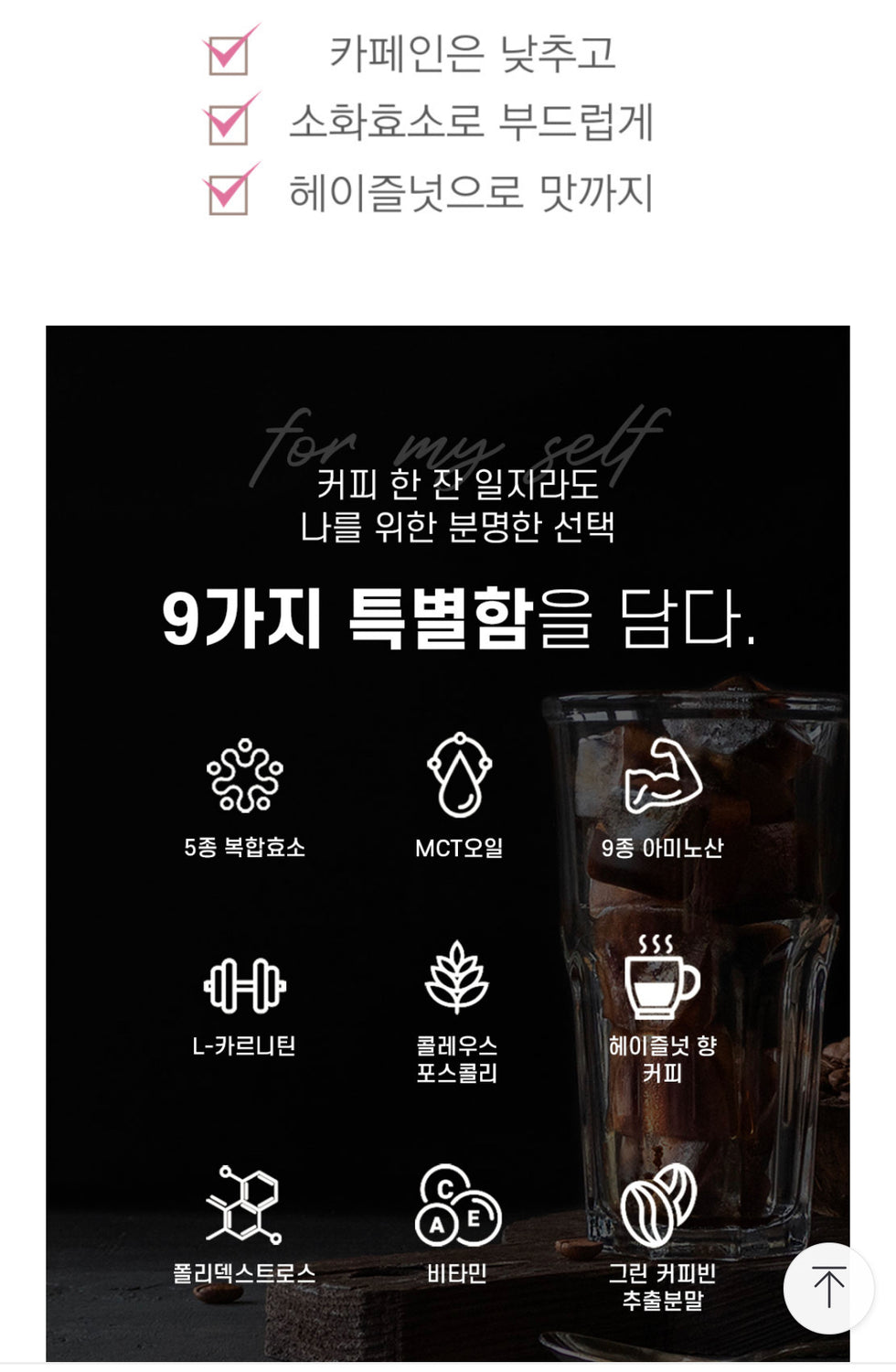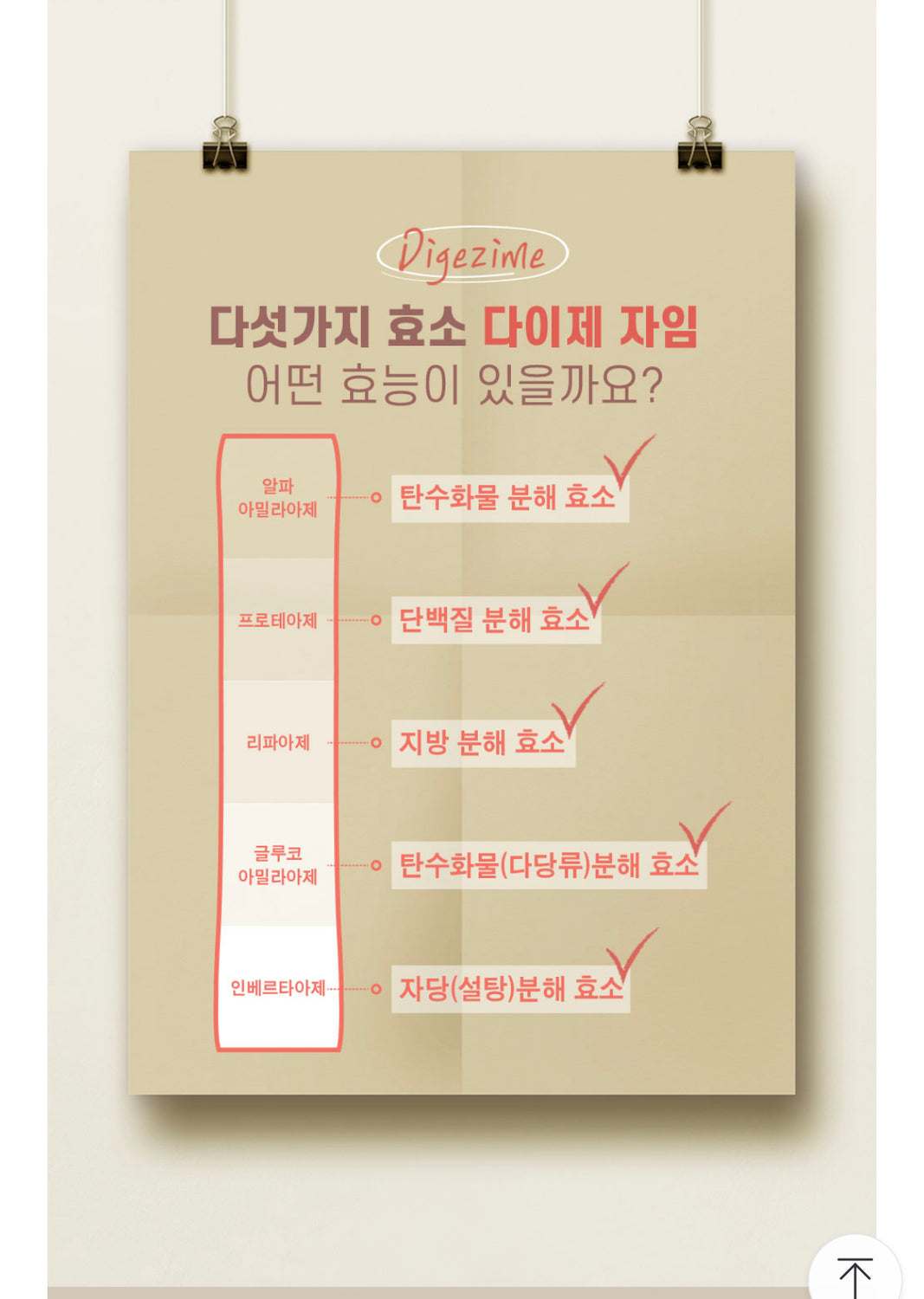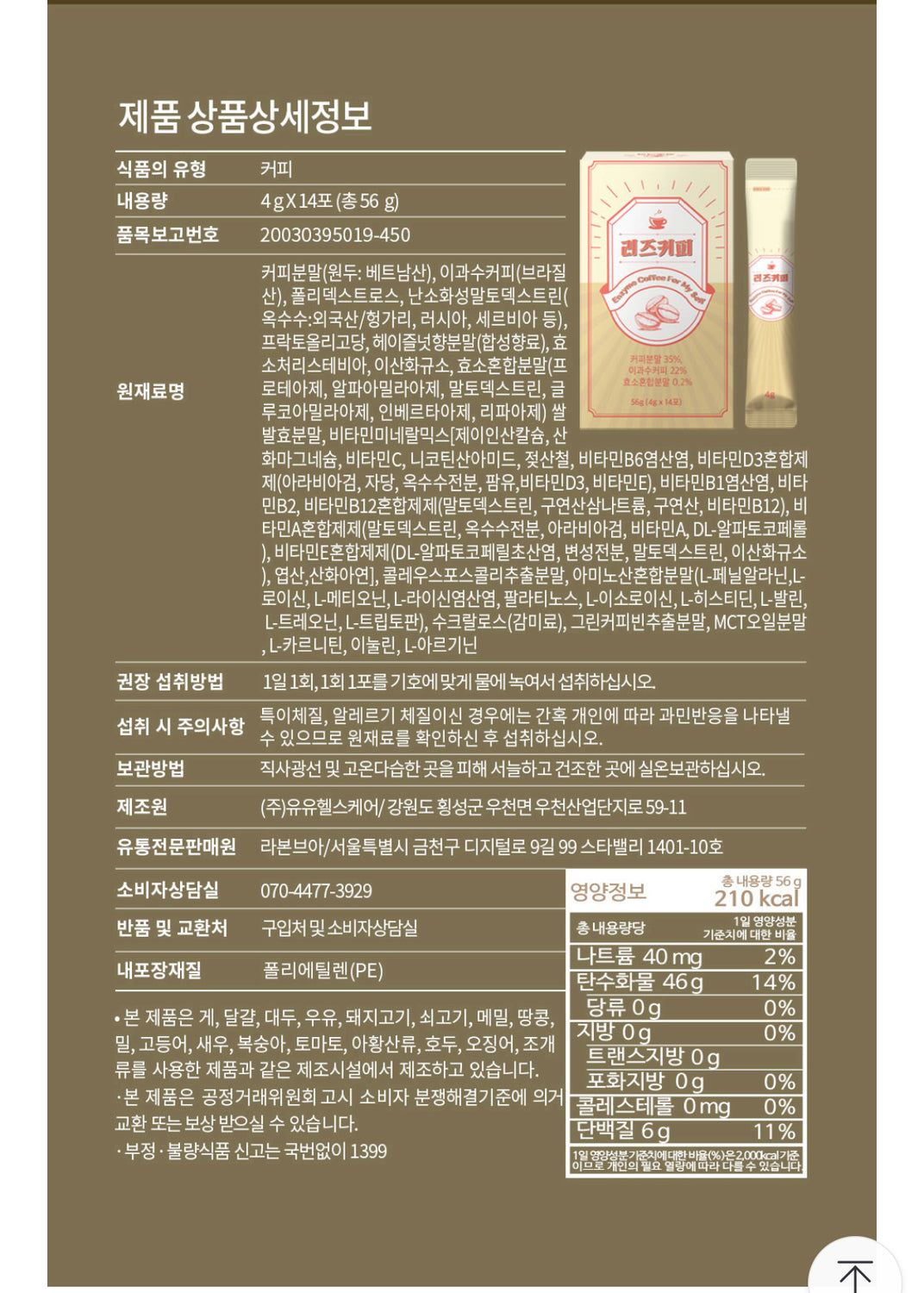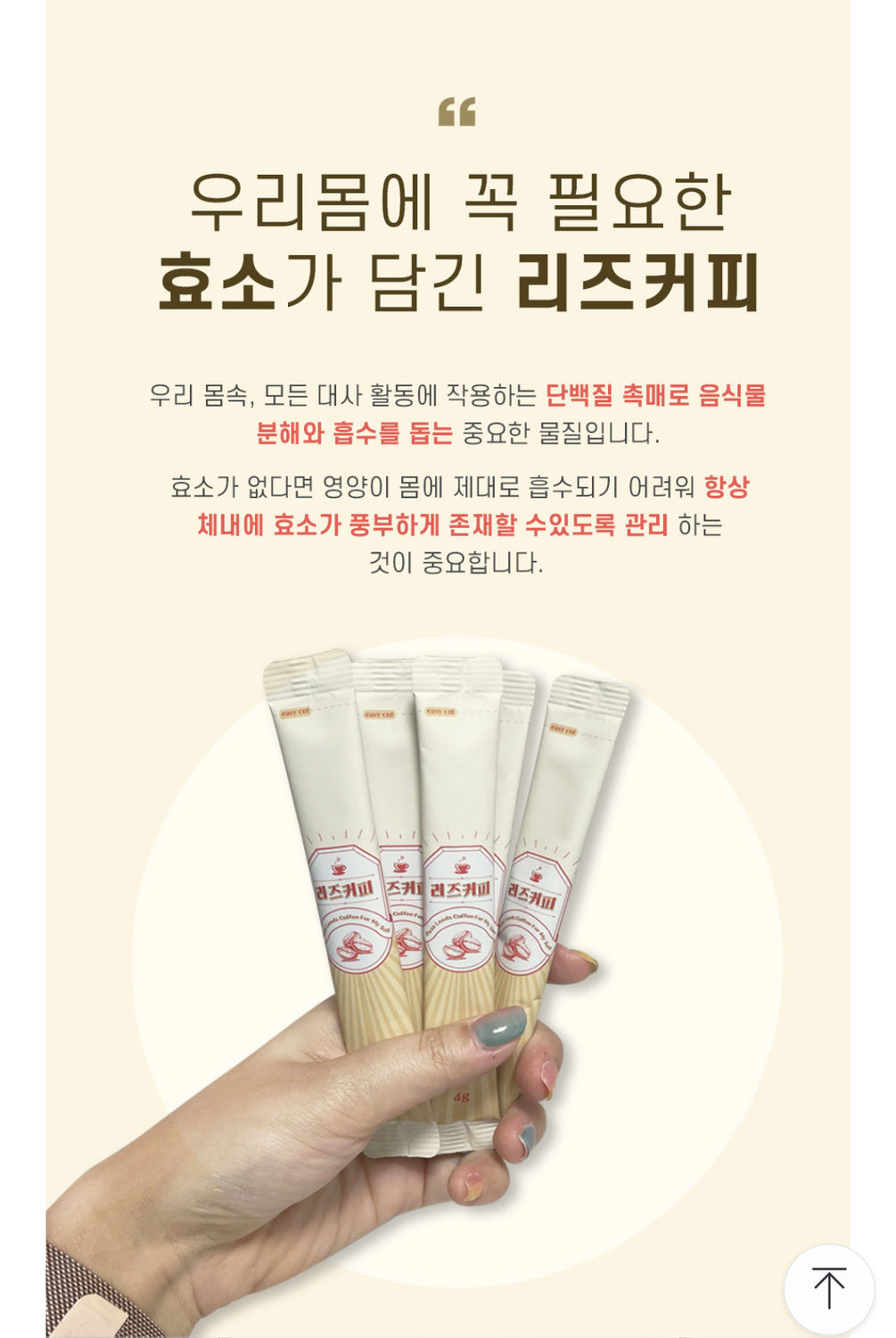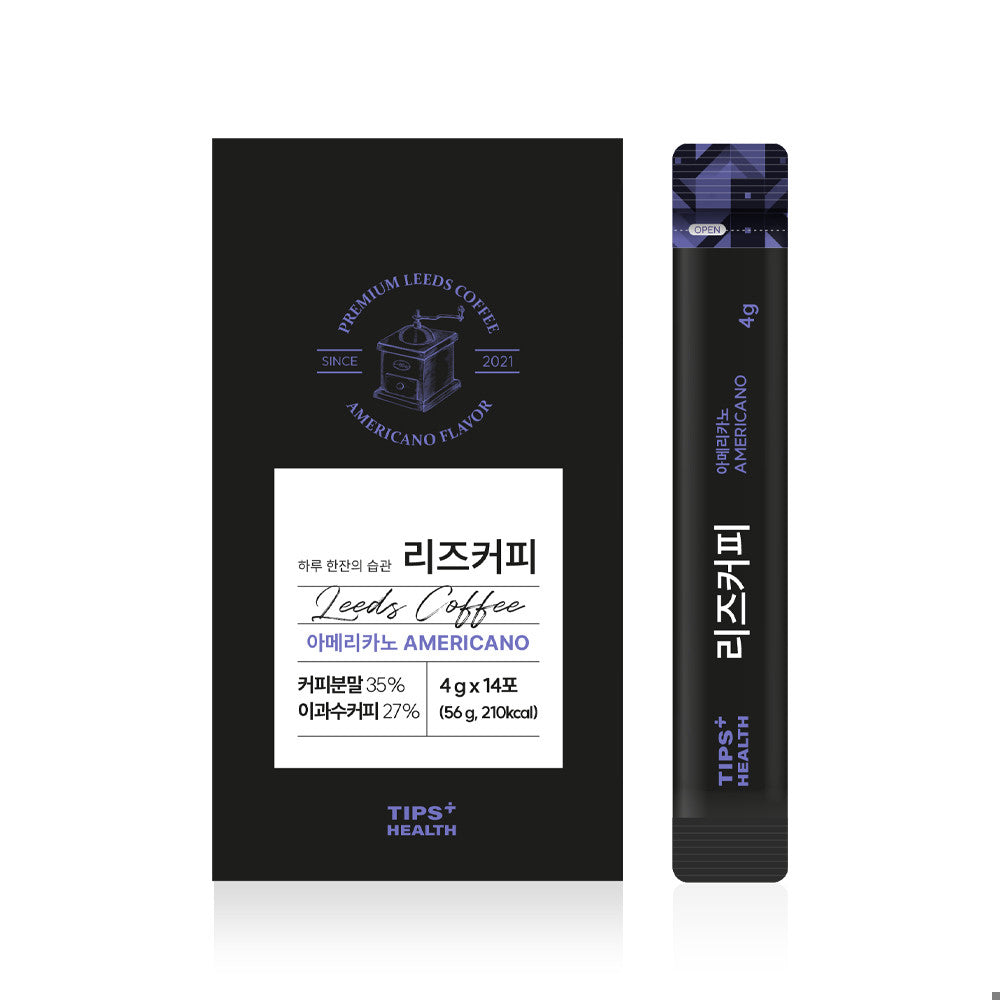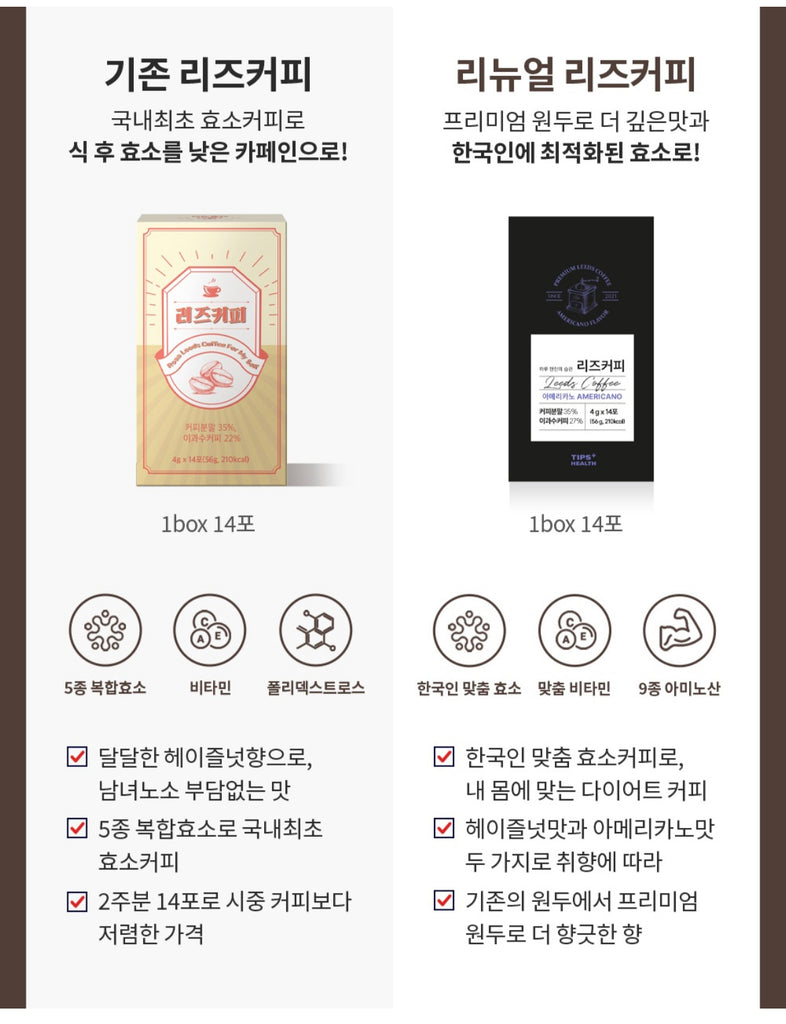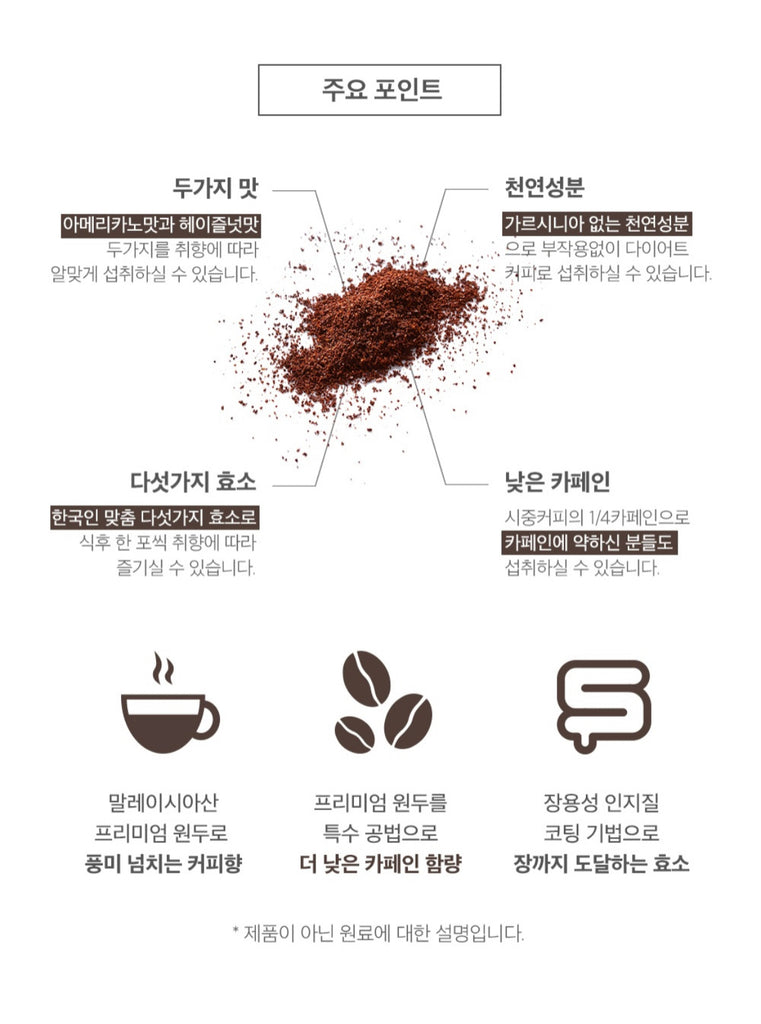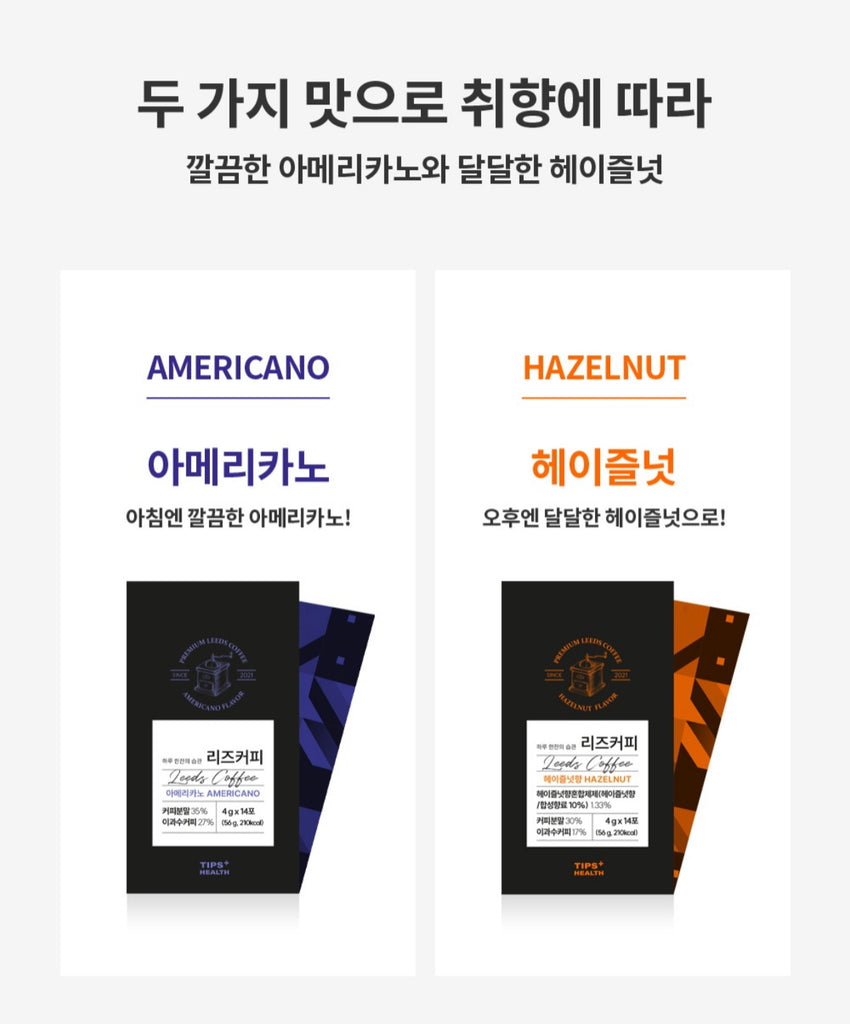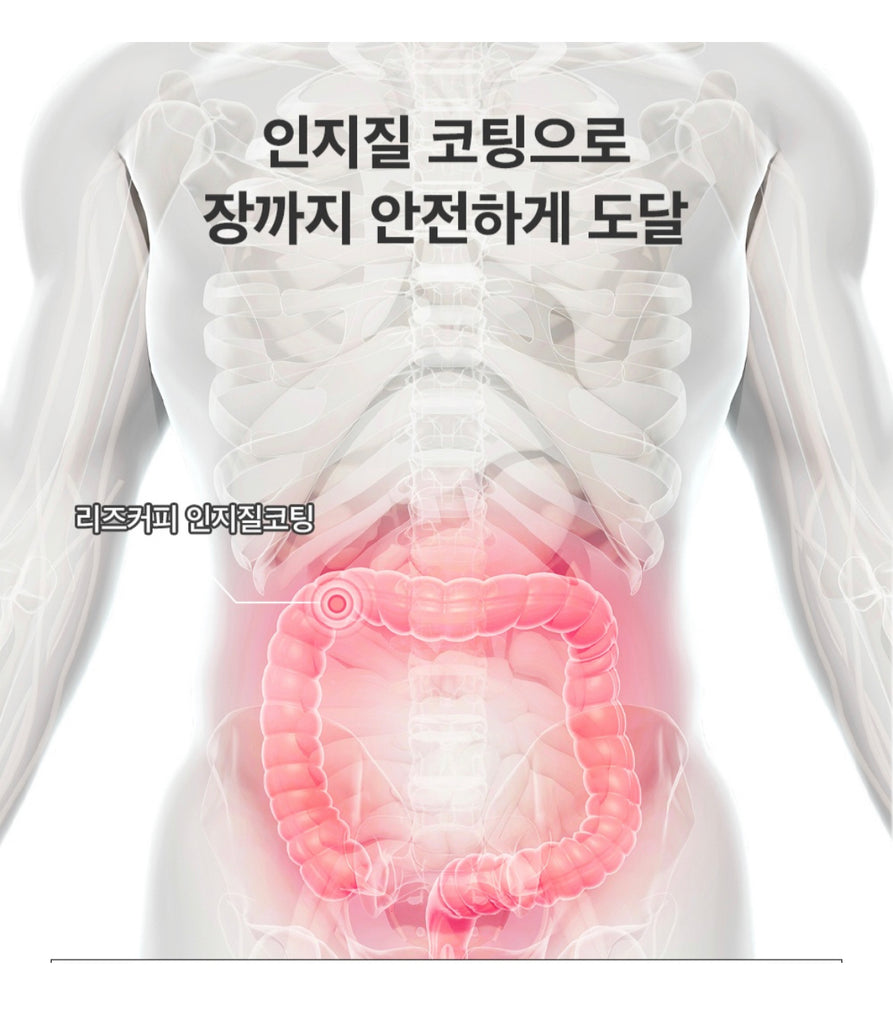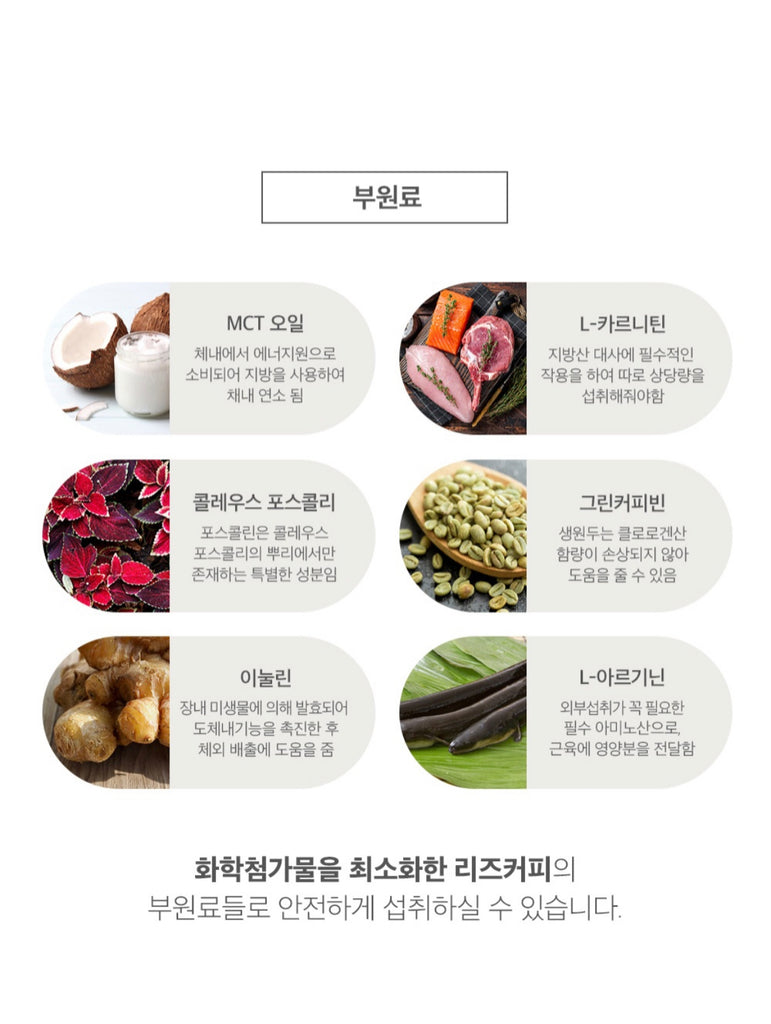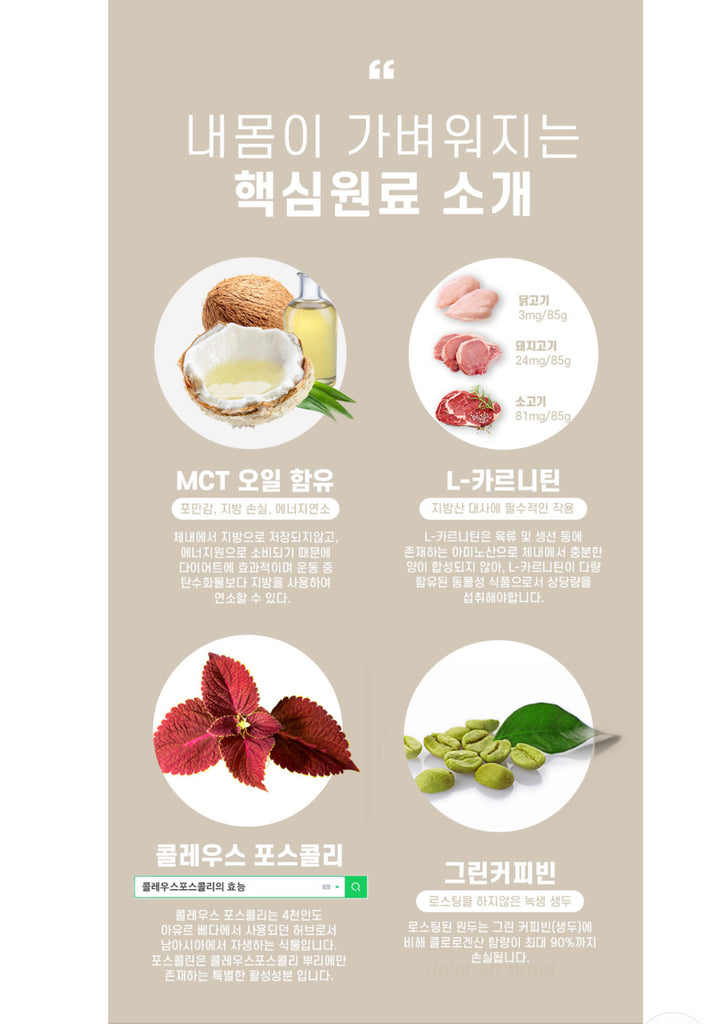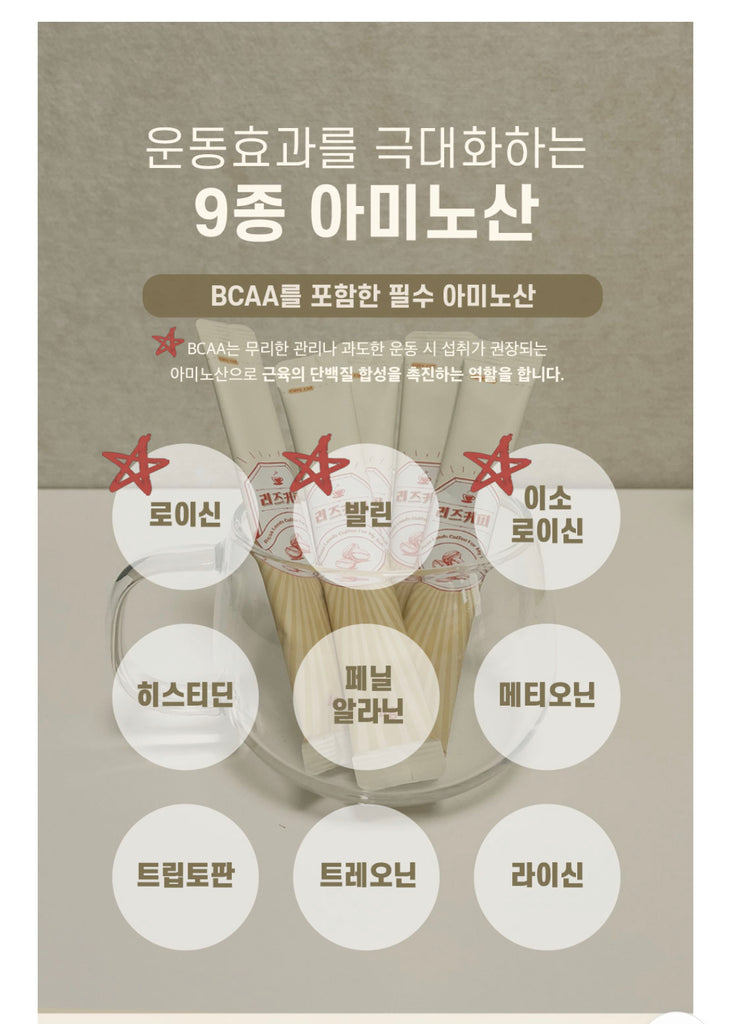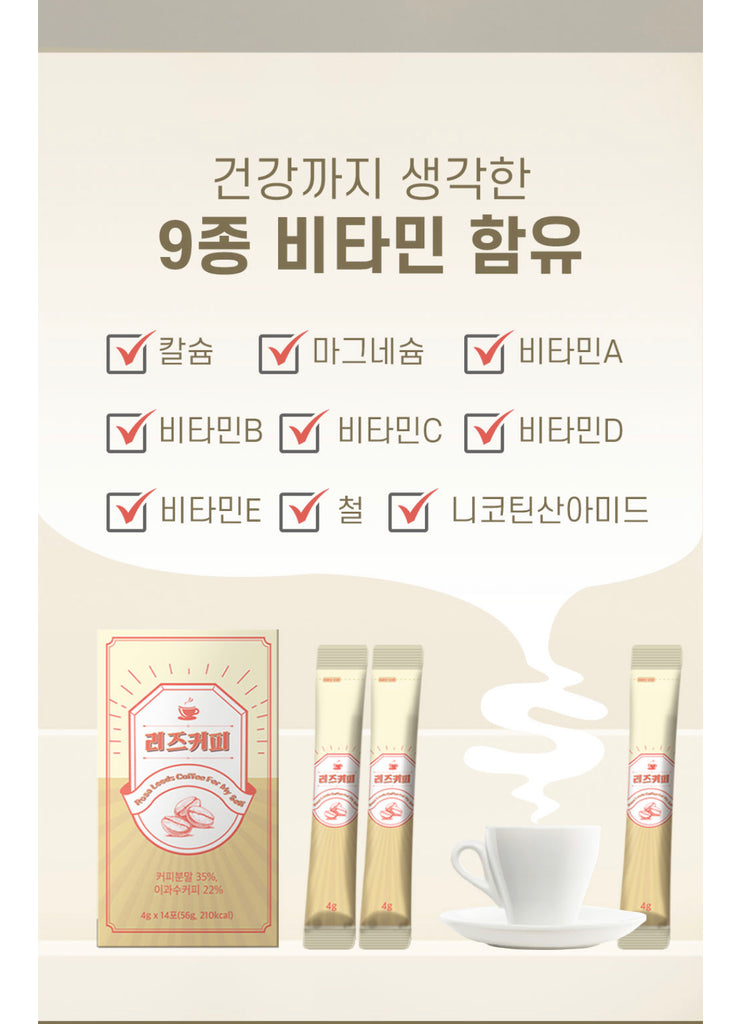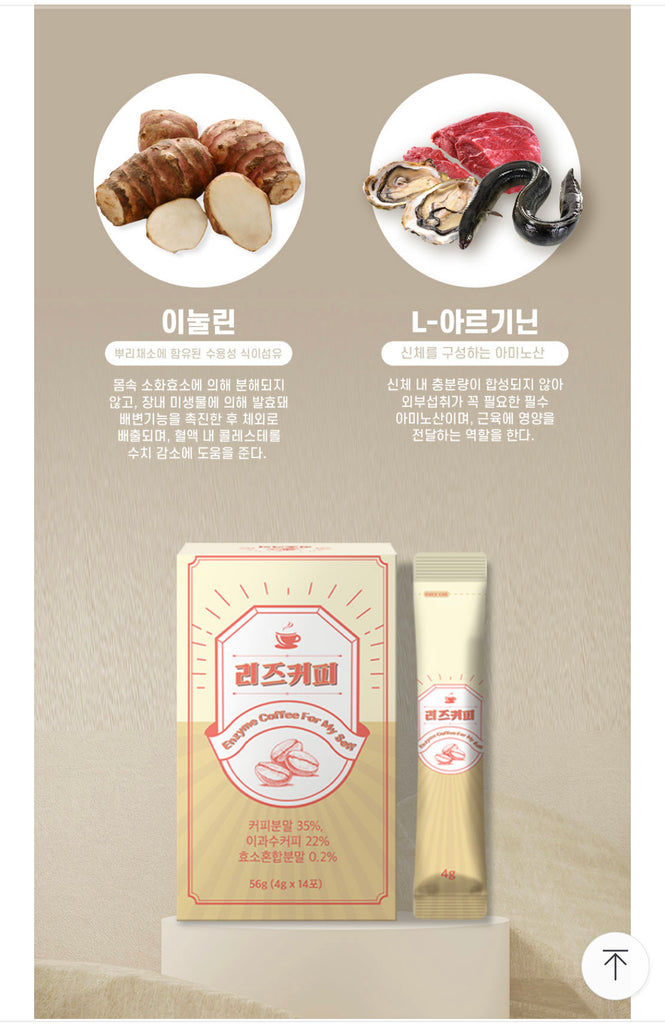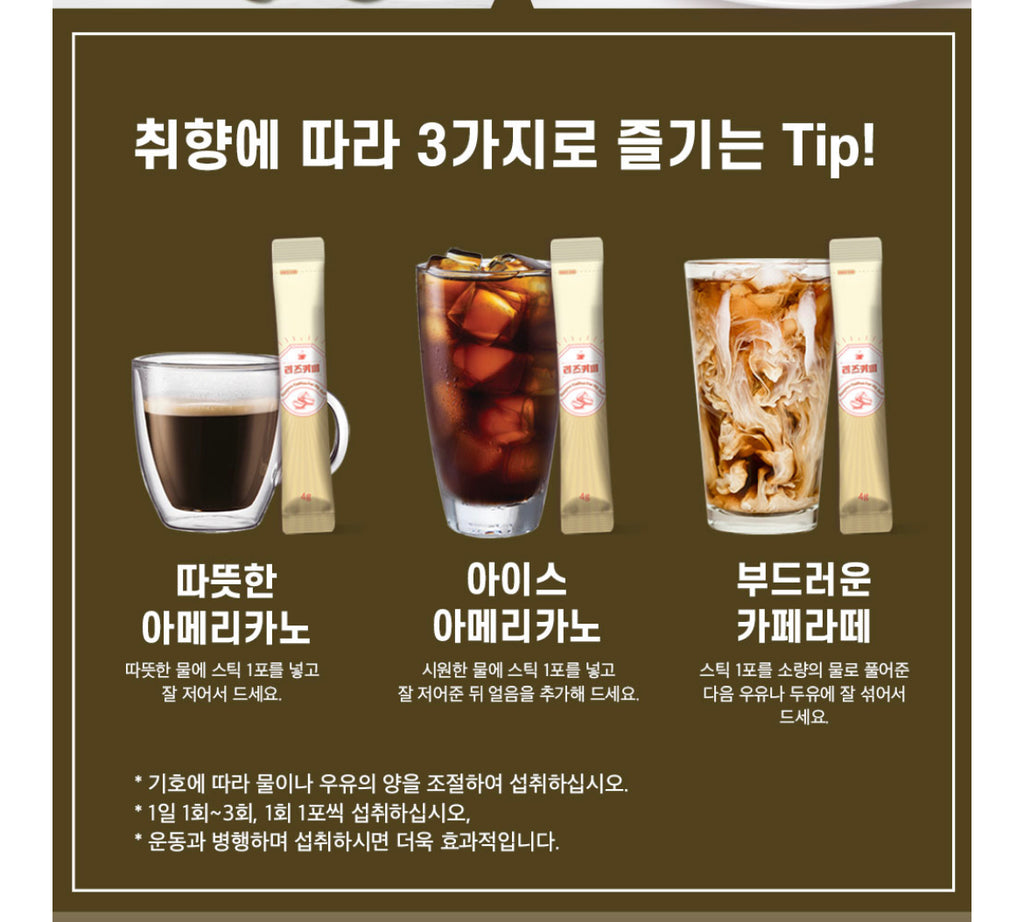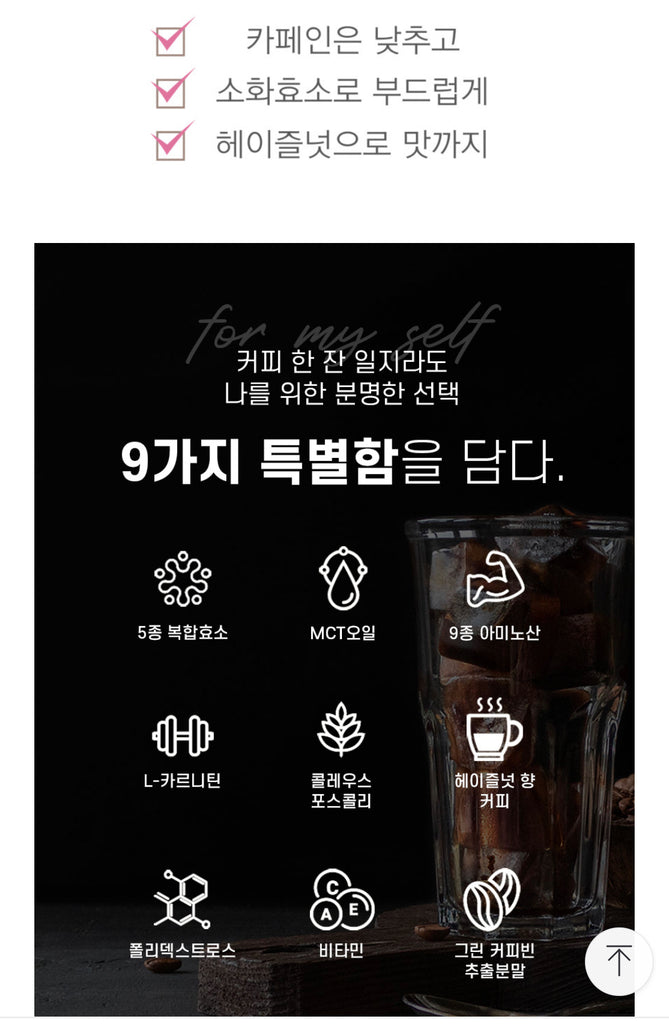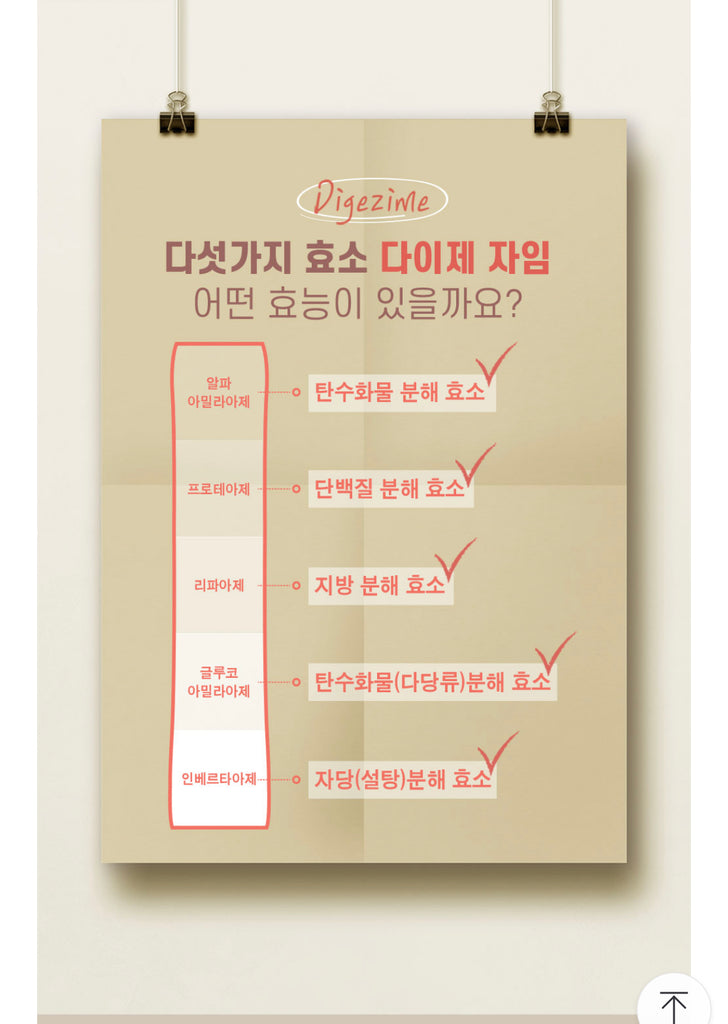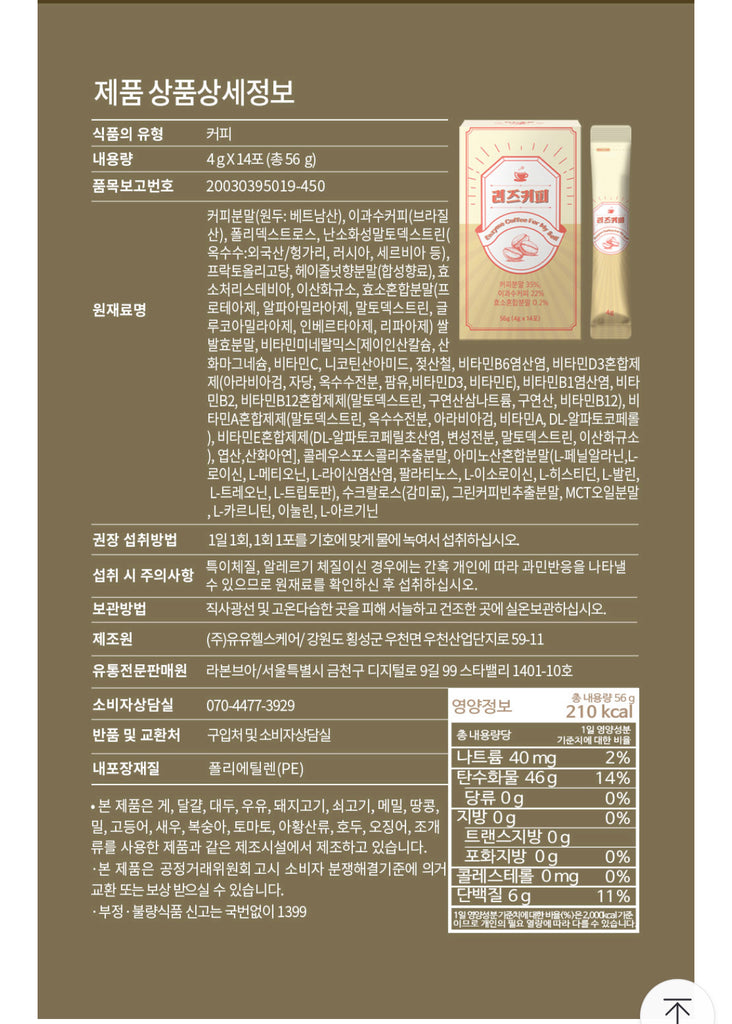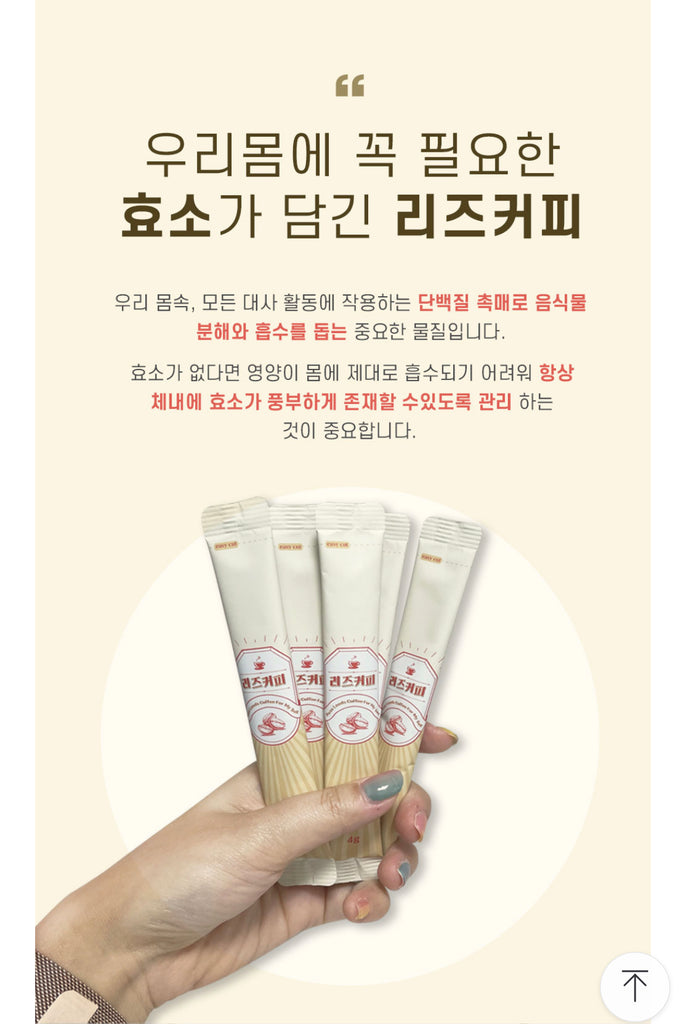 On Sale
Multi Enzyme Coffee Leeds Coffee_공구구성
 ** We are currently taking a pre order, this item will start to ship out 10/27/2023.
Please leave a note during checkout with your preferred flavors and quantities.
Thank you for understanding. ** 
Boost your energy and focus with Leeds Coffee.
2 Flavors : Americano , Hazelnut 
5 Different 

Enzymes

help speed up metabolism, or the chemical reactions in our bodies. 

MCT Oil works to provide mental clarity, so you can say goodbye to morning brain fog and hello to your new favorite instant keto coffee.

Green Tea-Infused Coffee: Naturally Increase Your Daily Calorie Burn and Metabolism

14 packets / Box

Expiration

 Date : 2025. 07. 30

Made in Korea.
How To Use : 
Mix 1 stick of Leeds coffee with warm or ice water and drink 1-2 times a day.