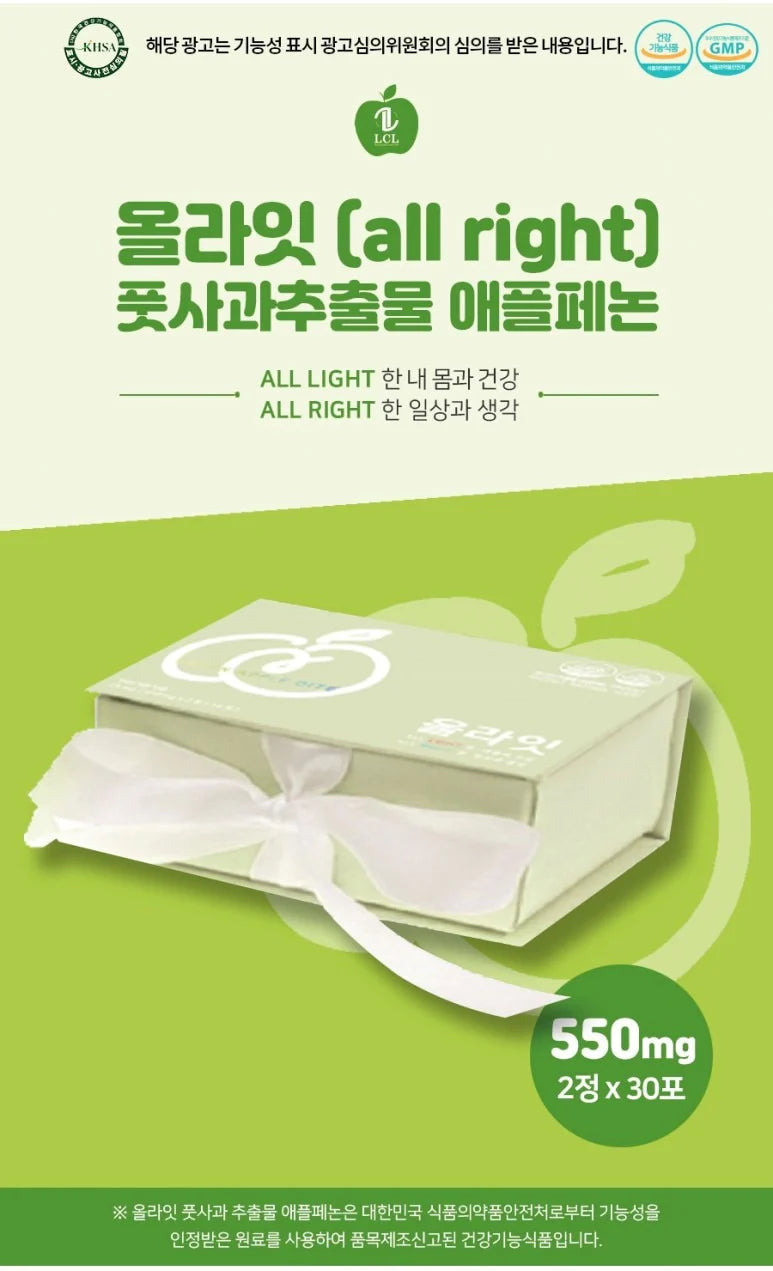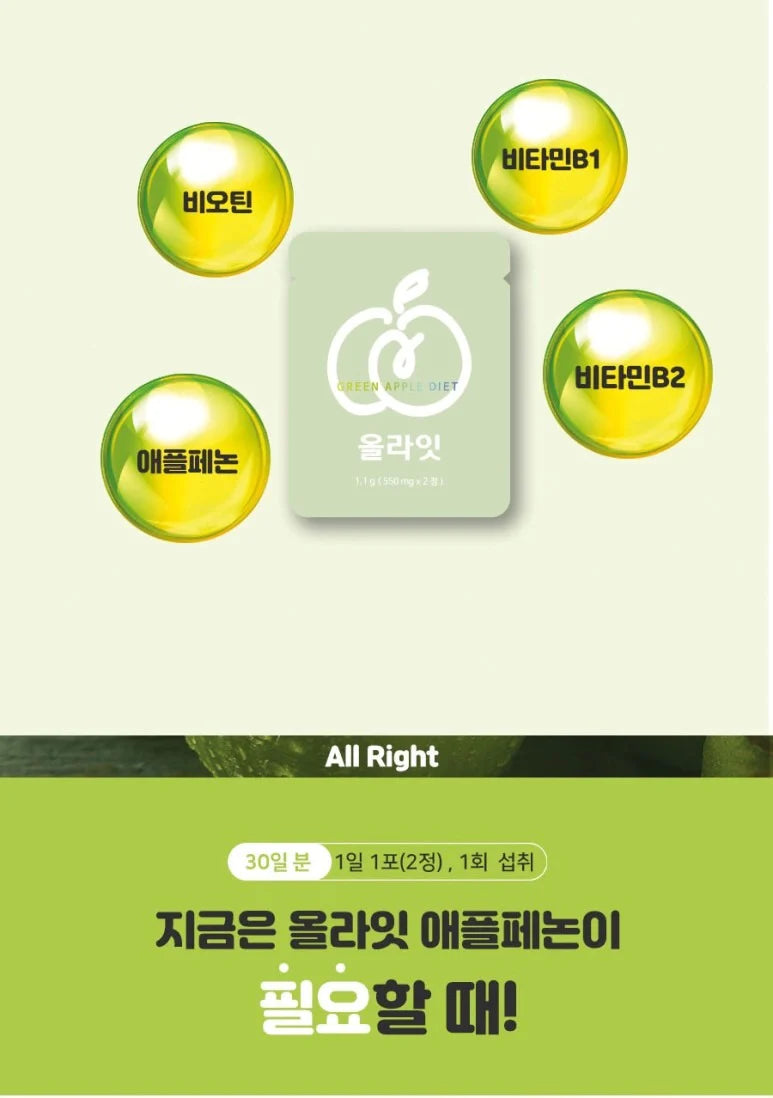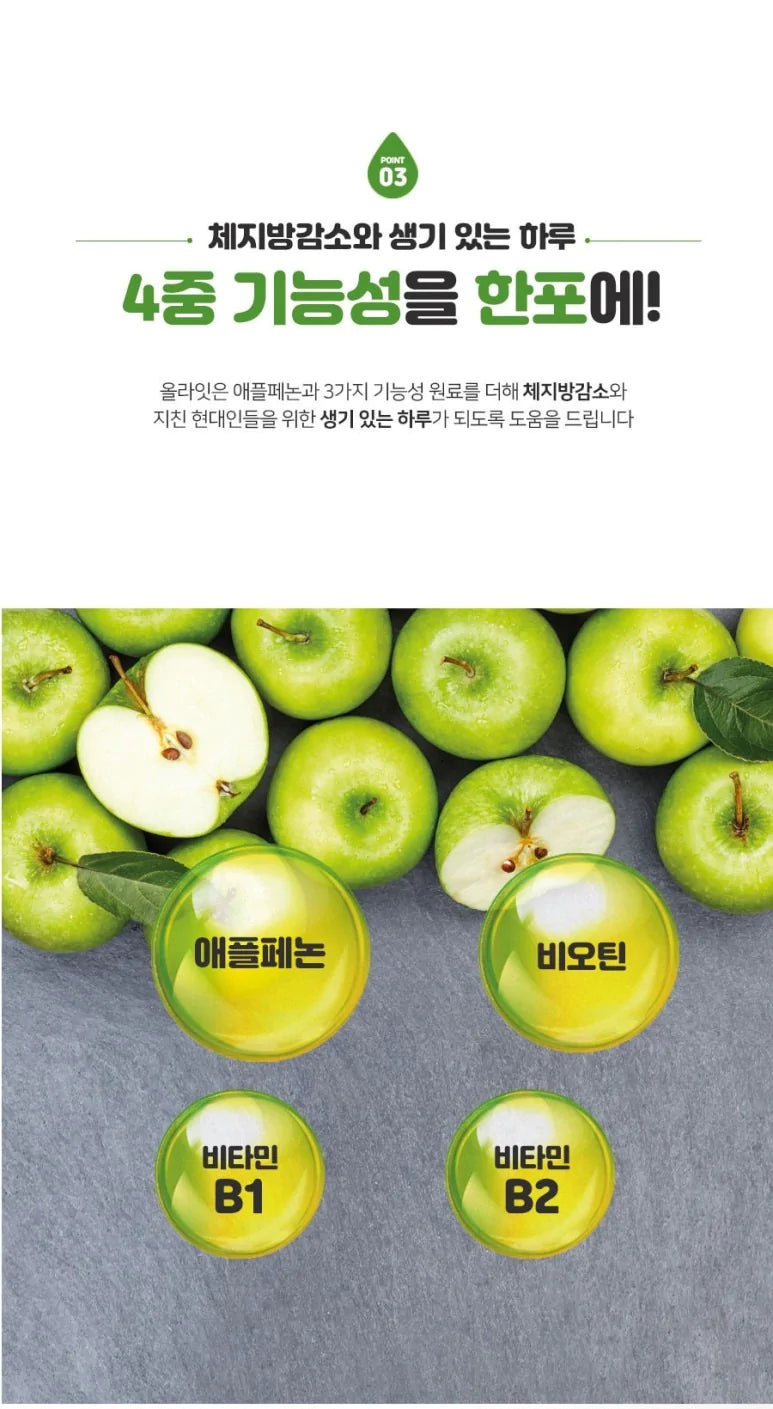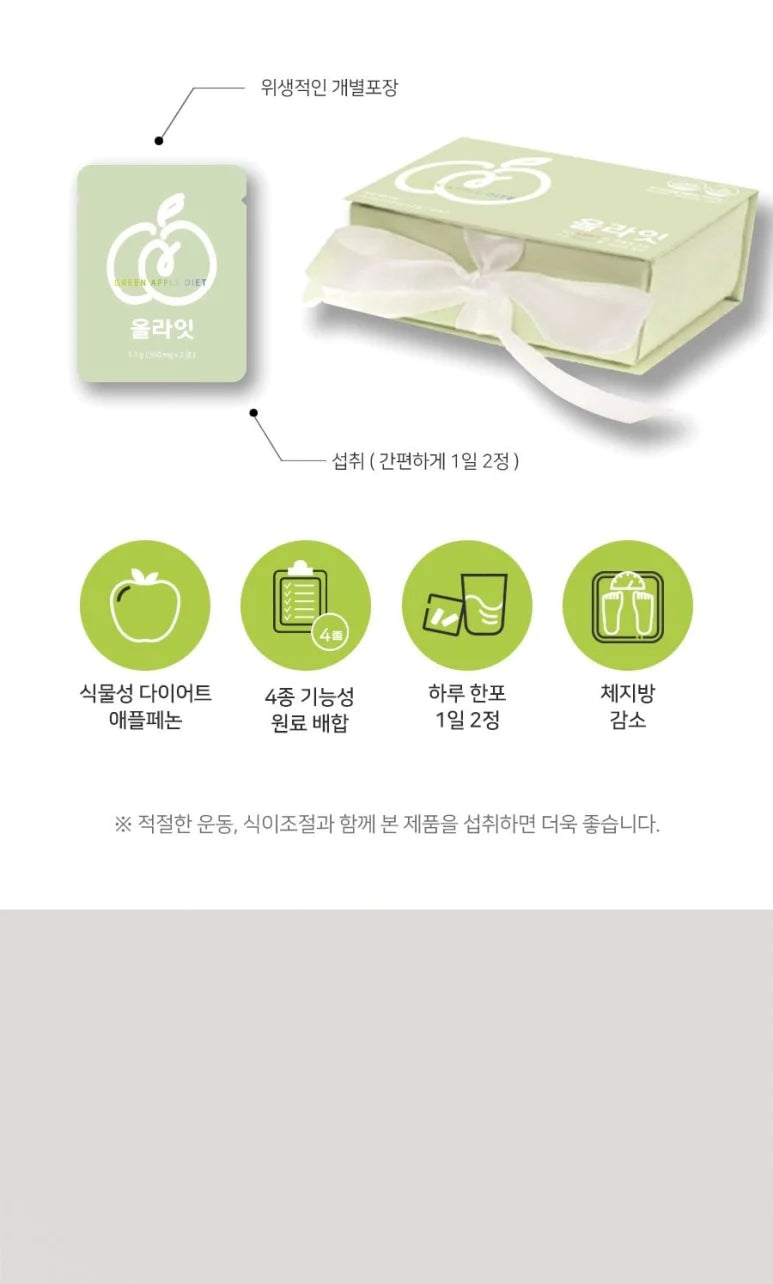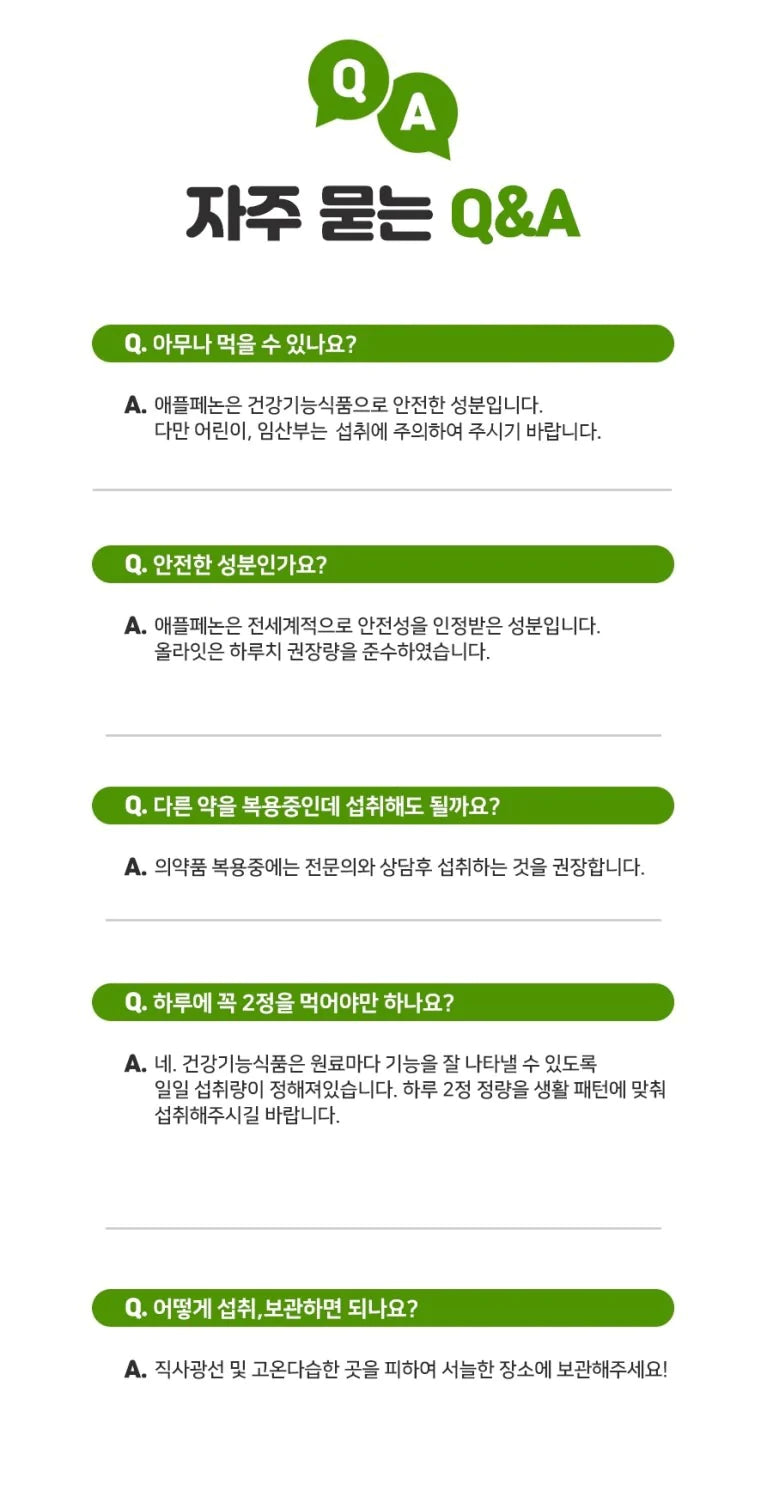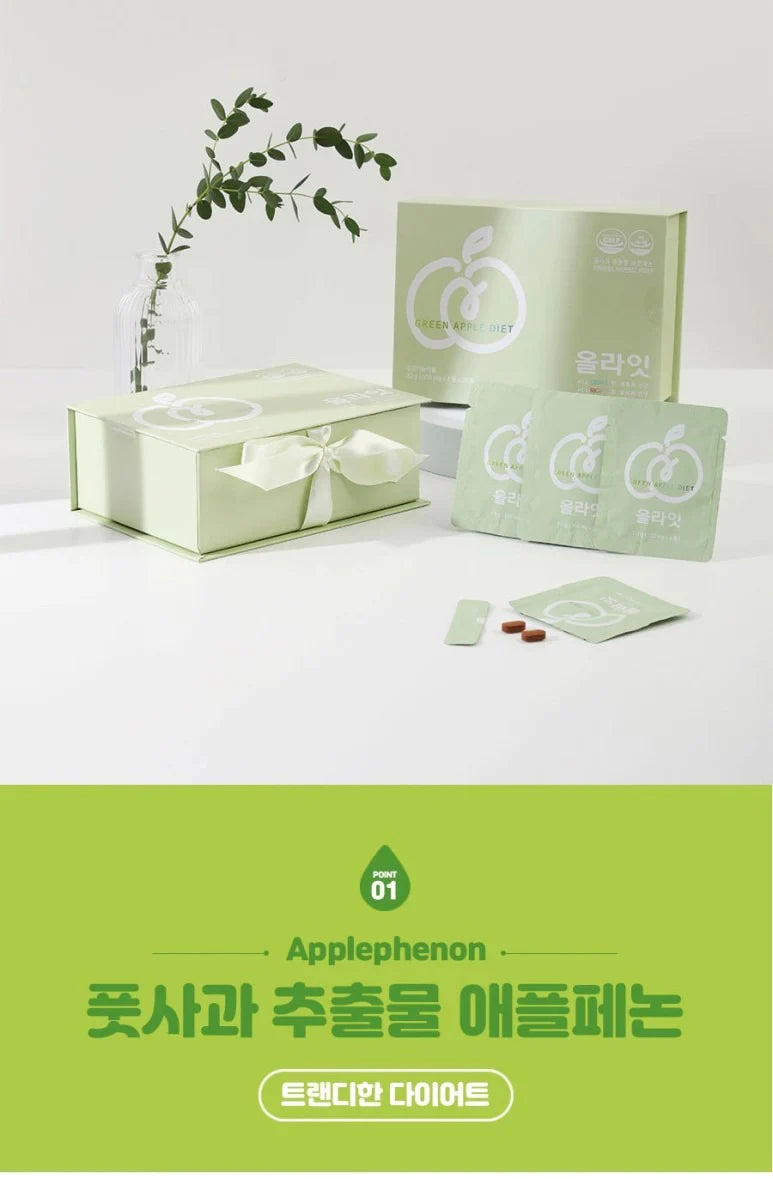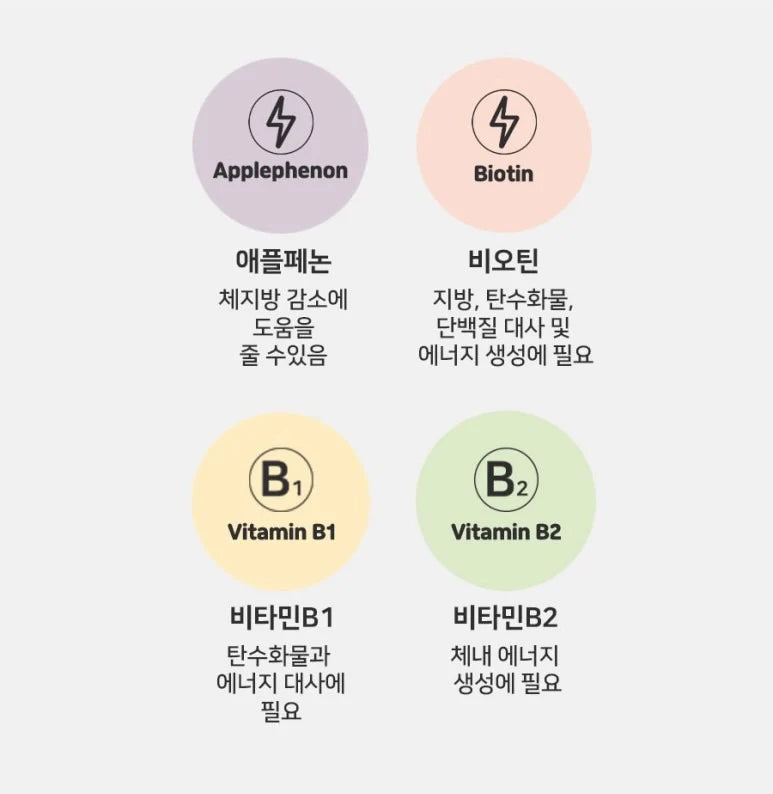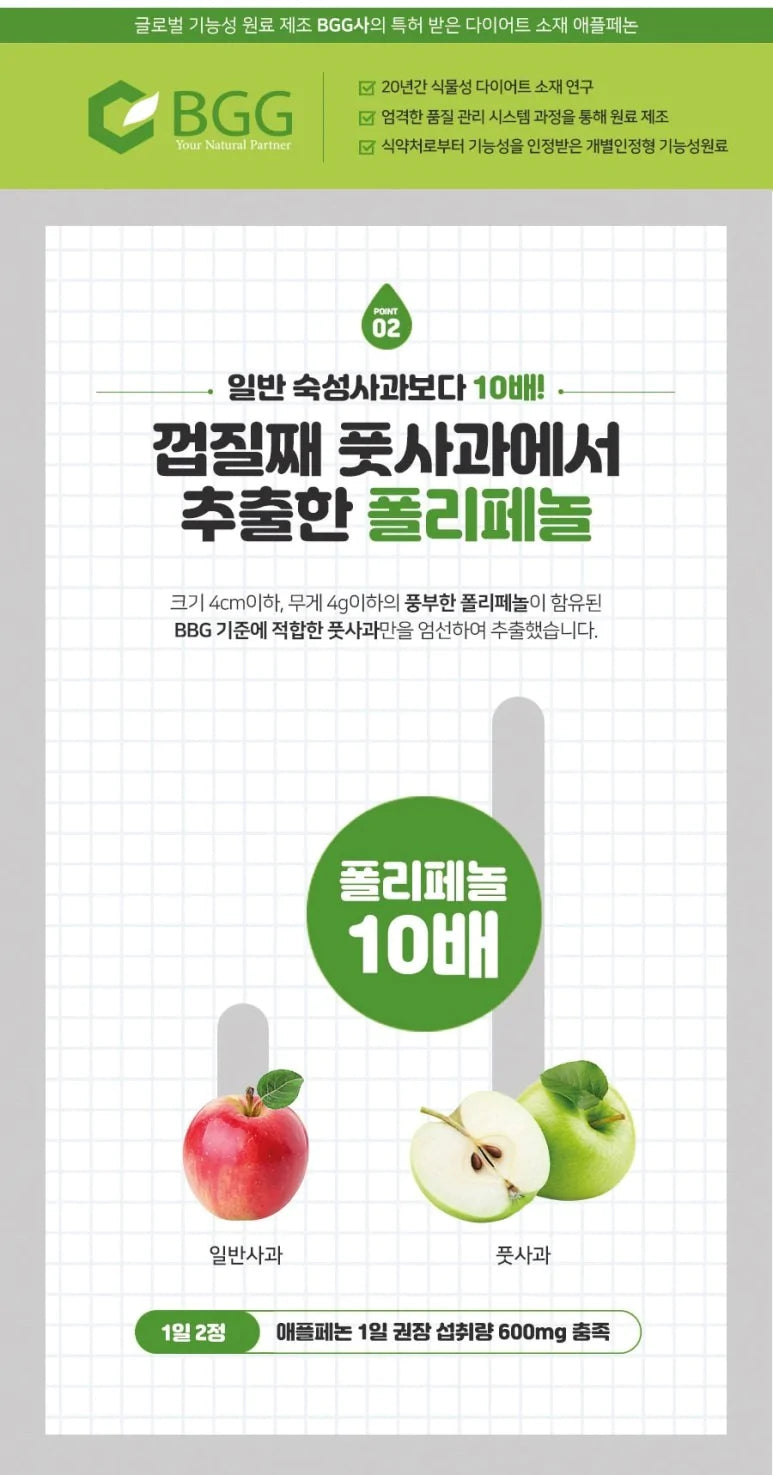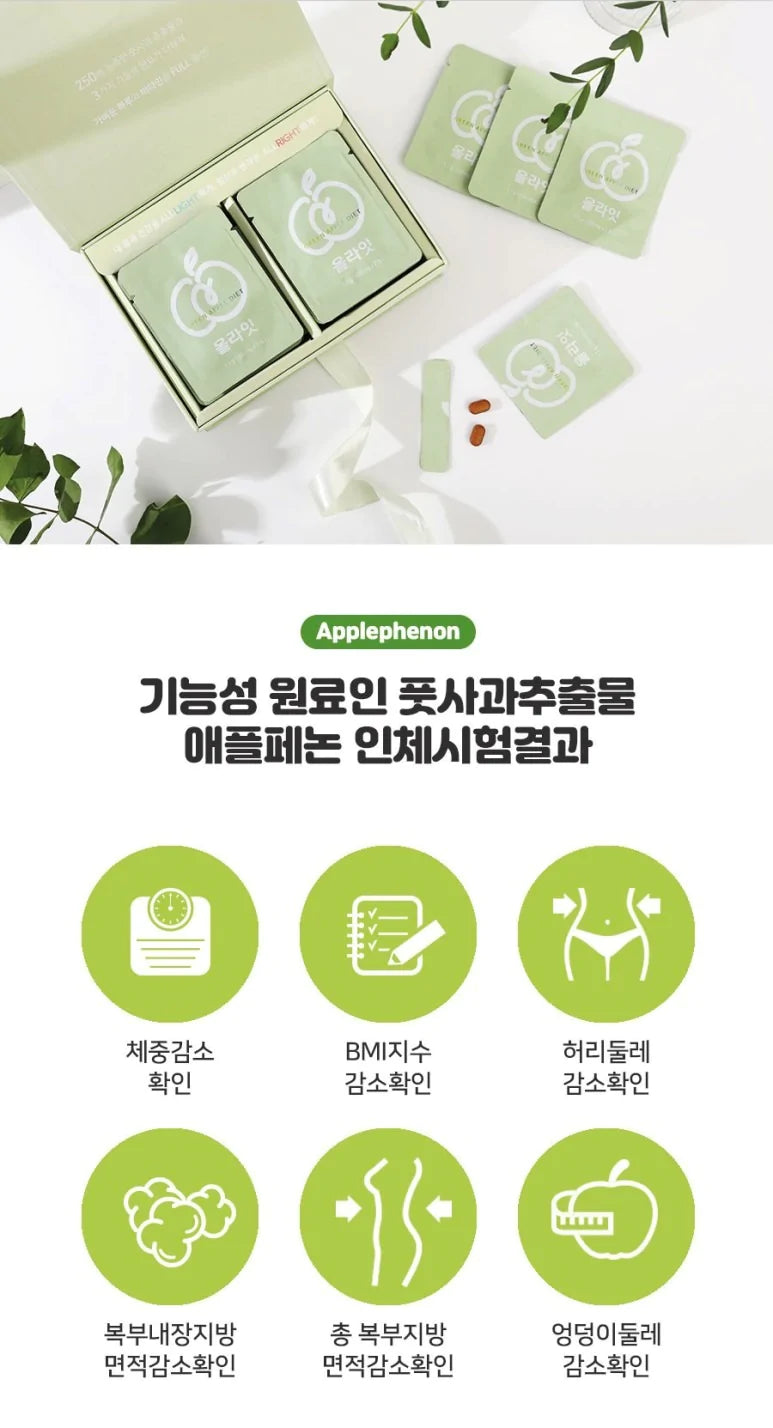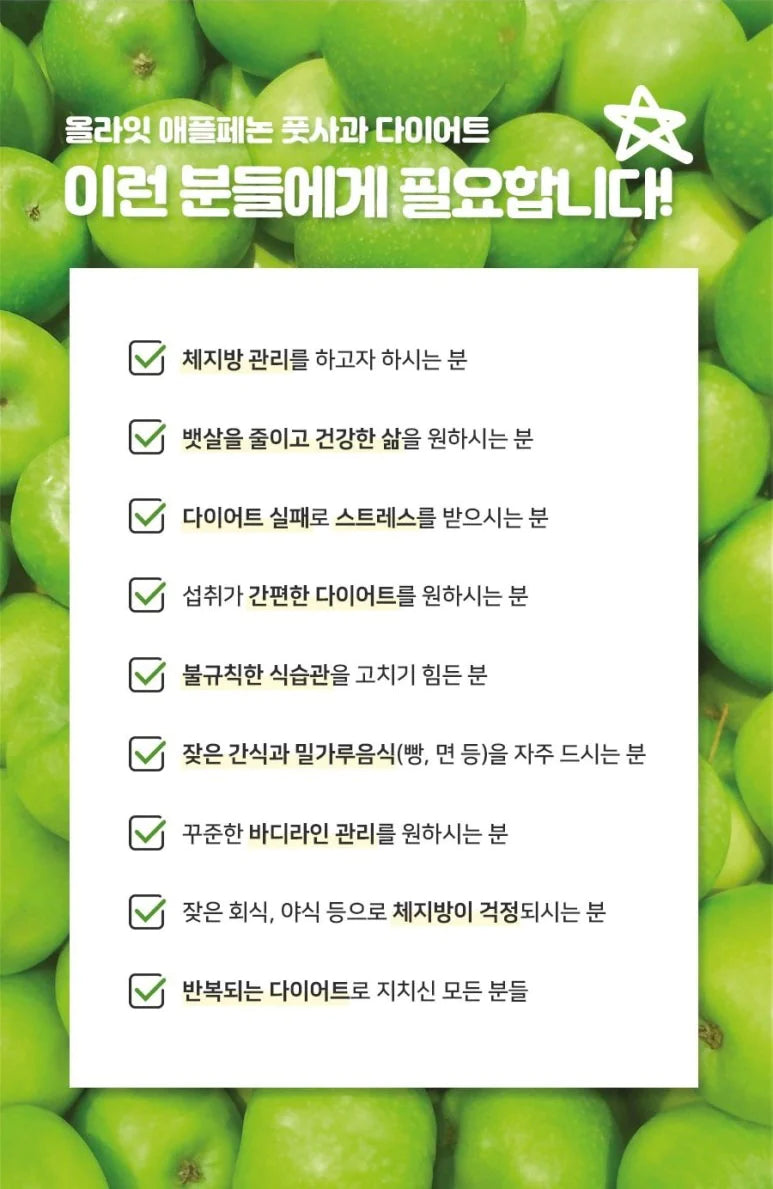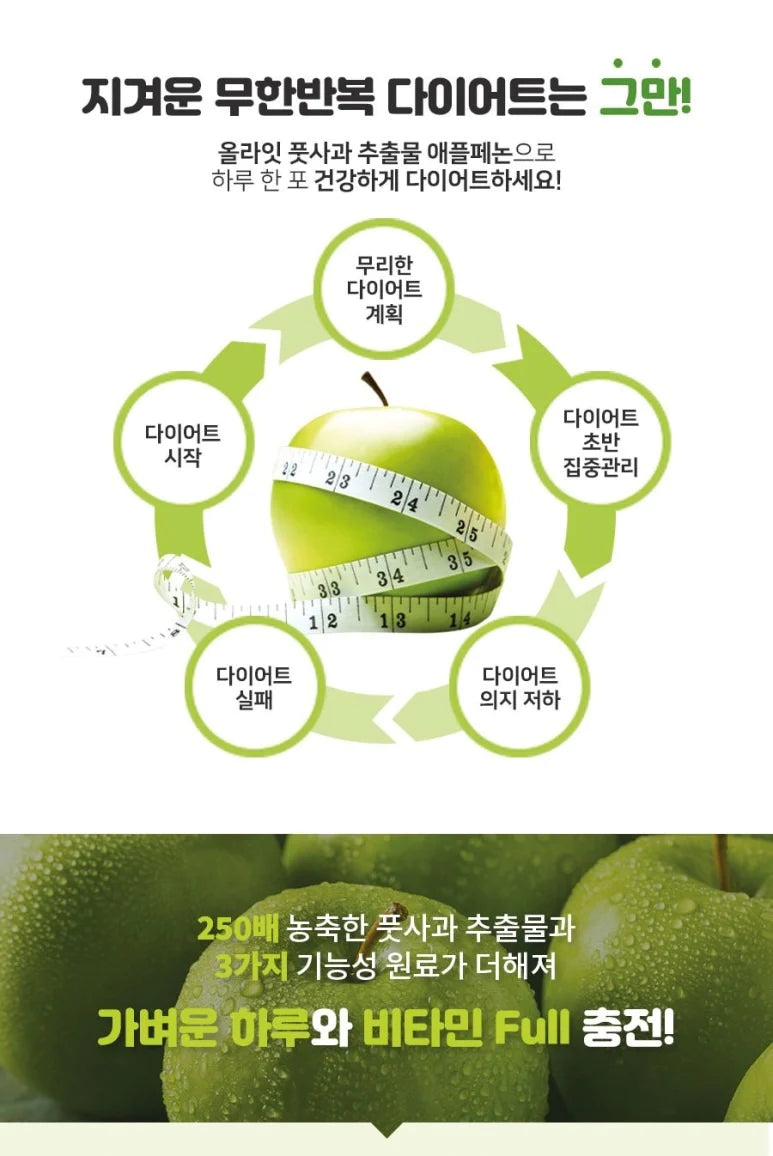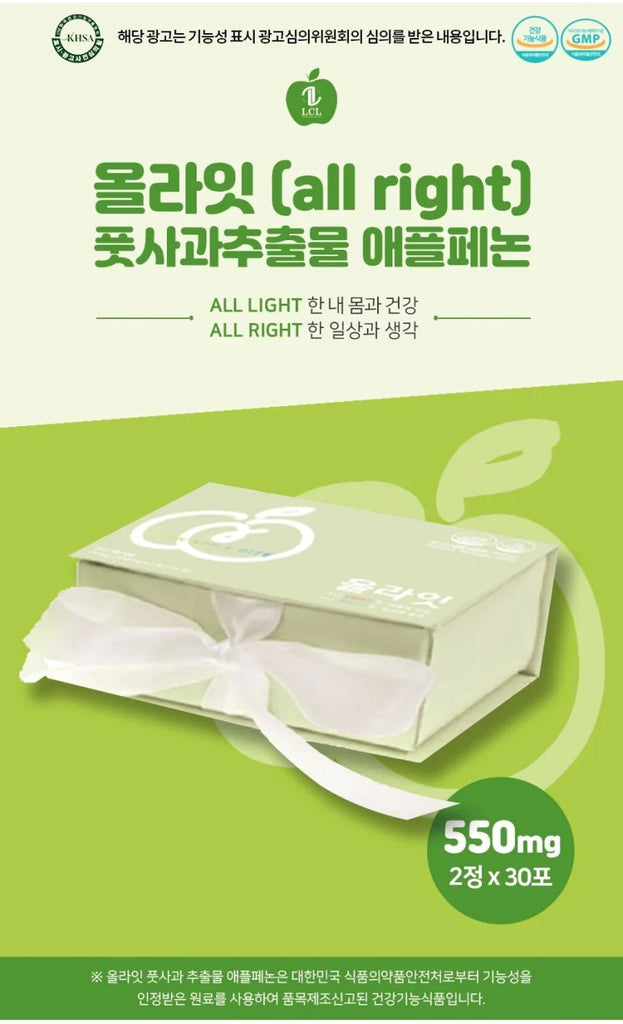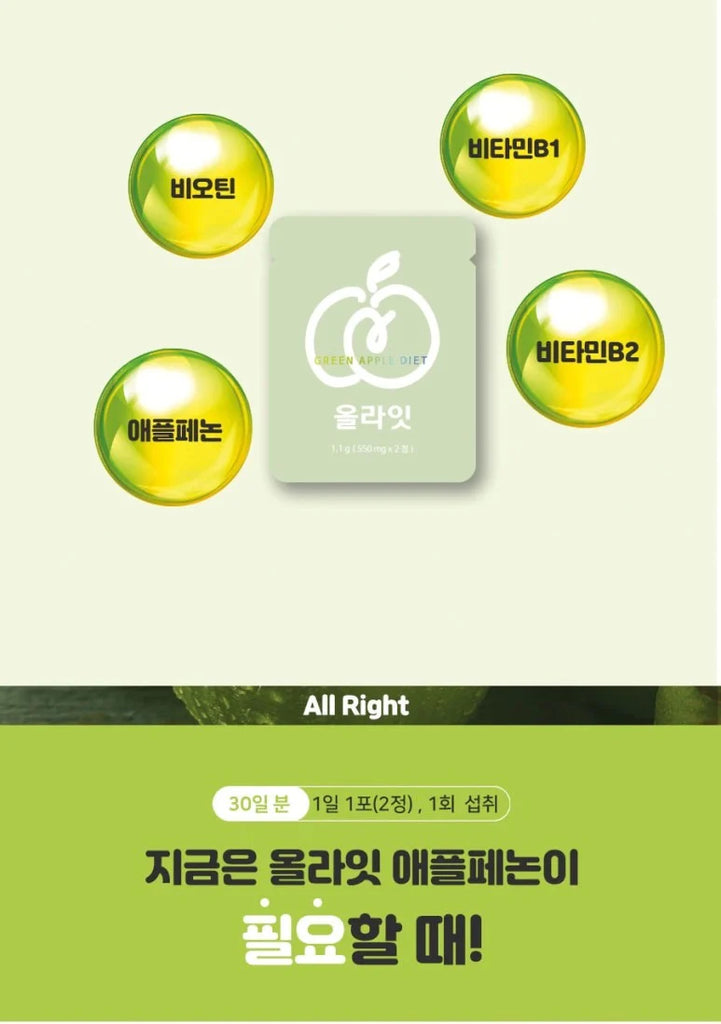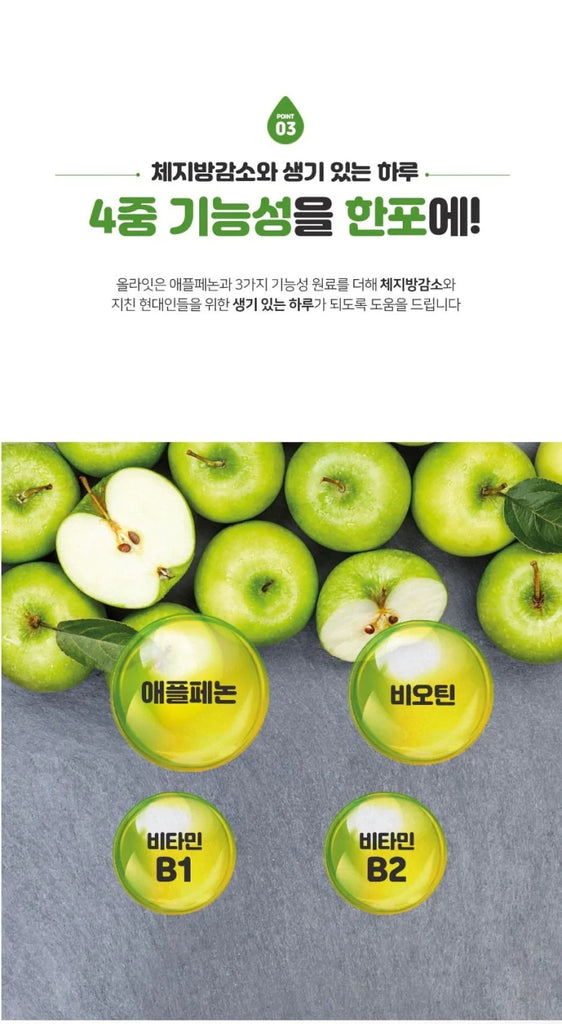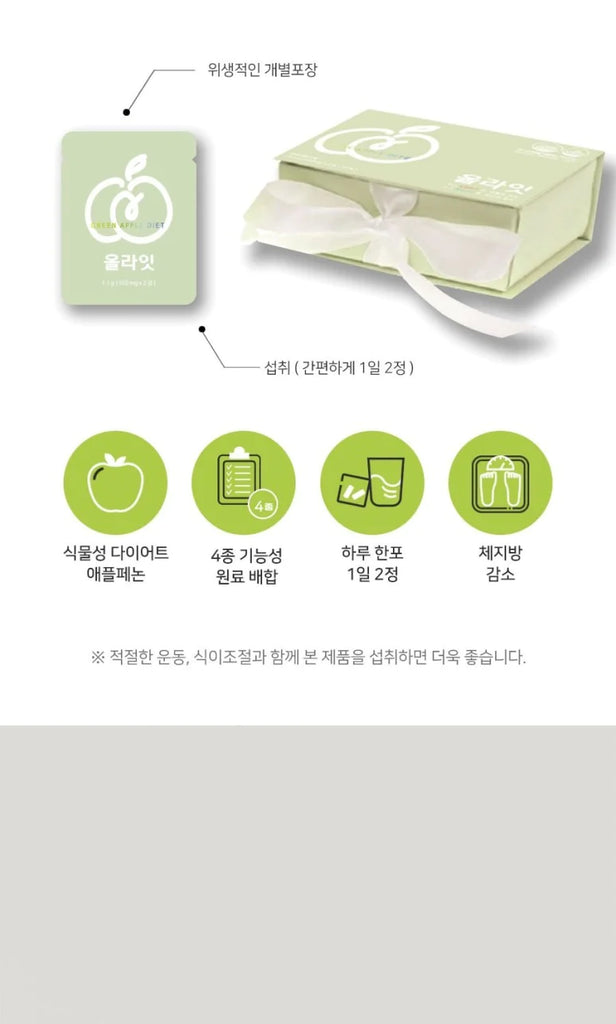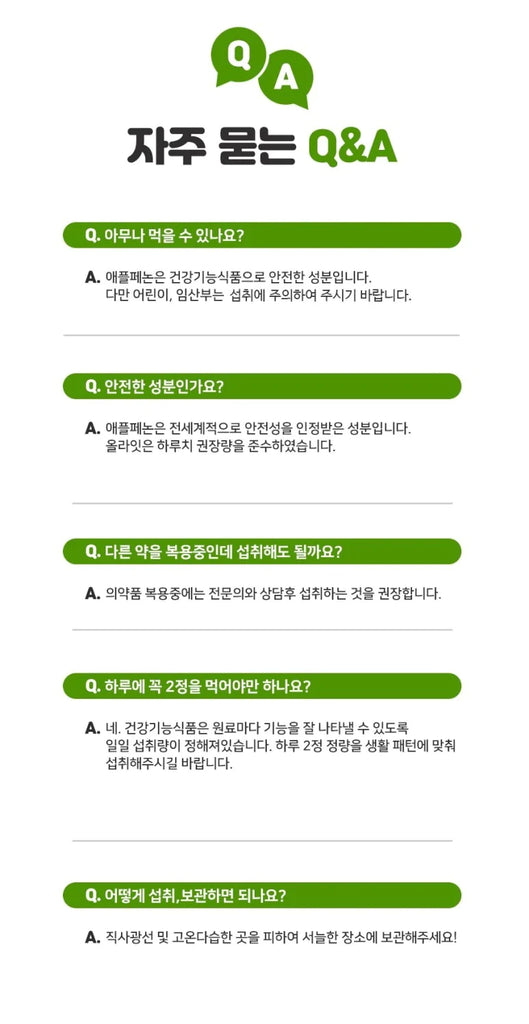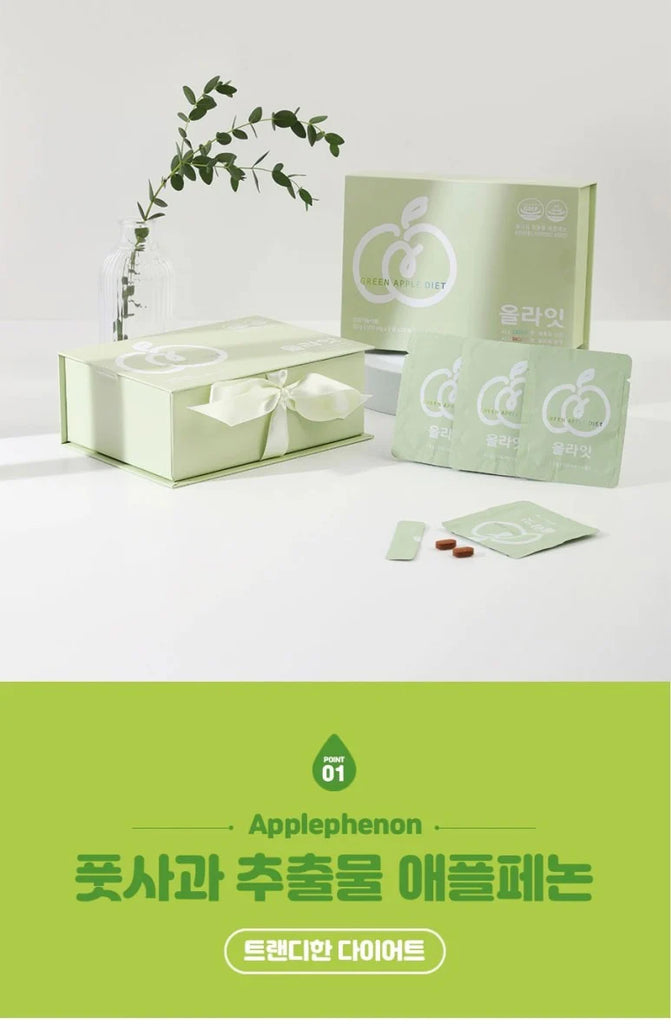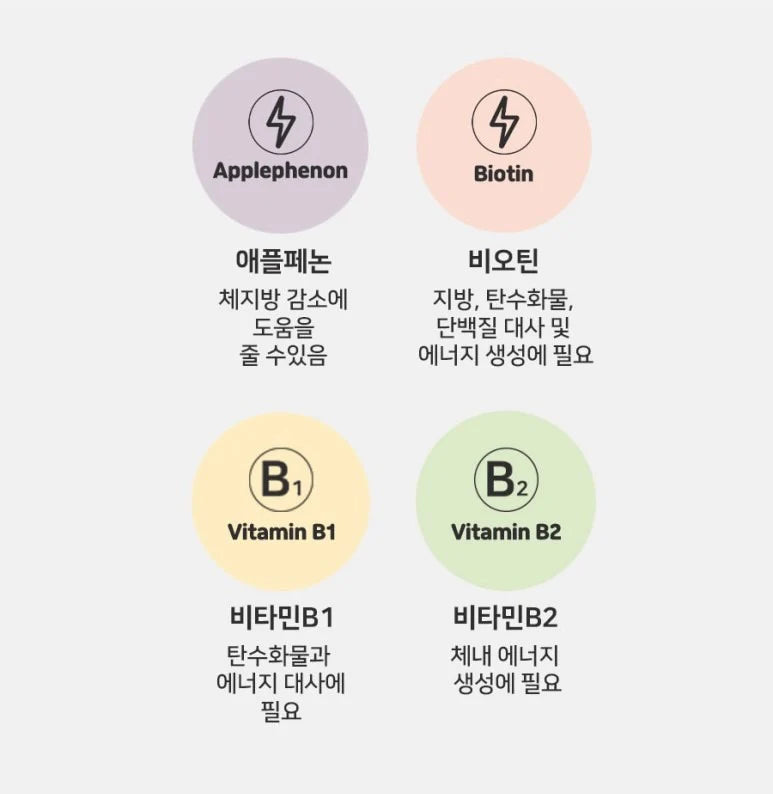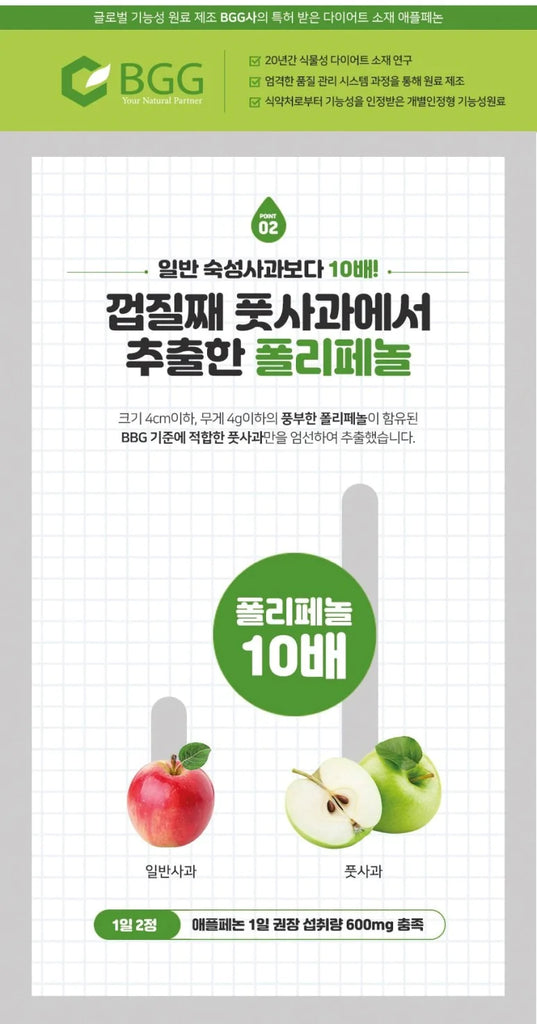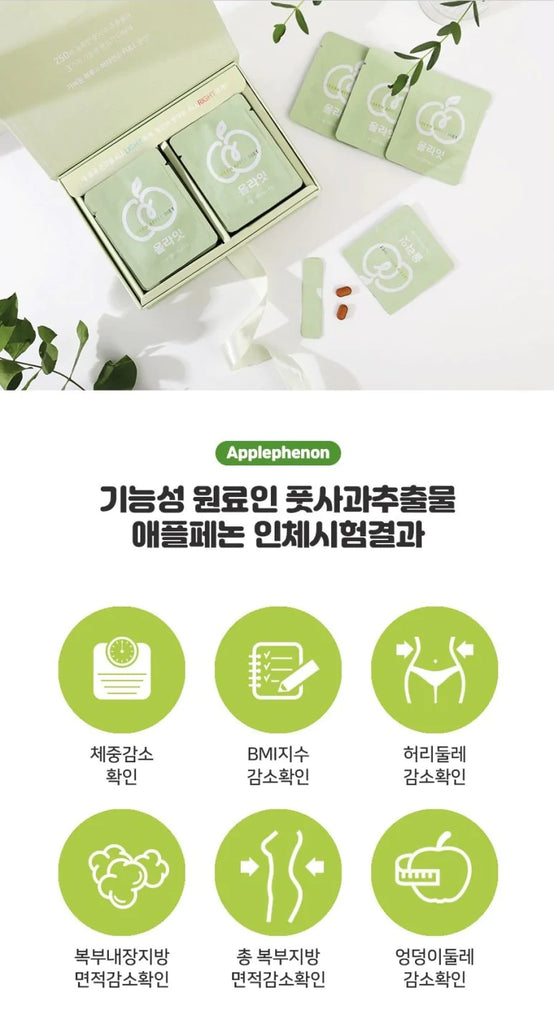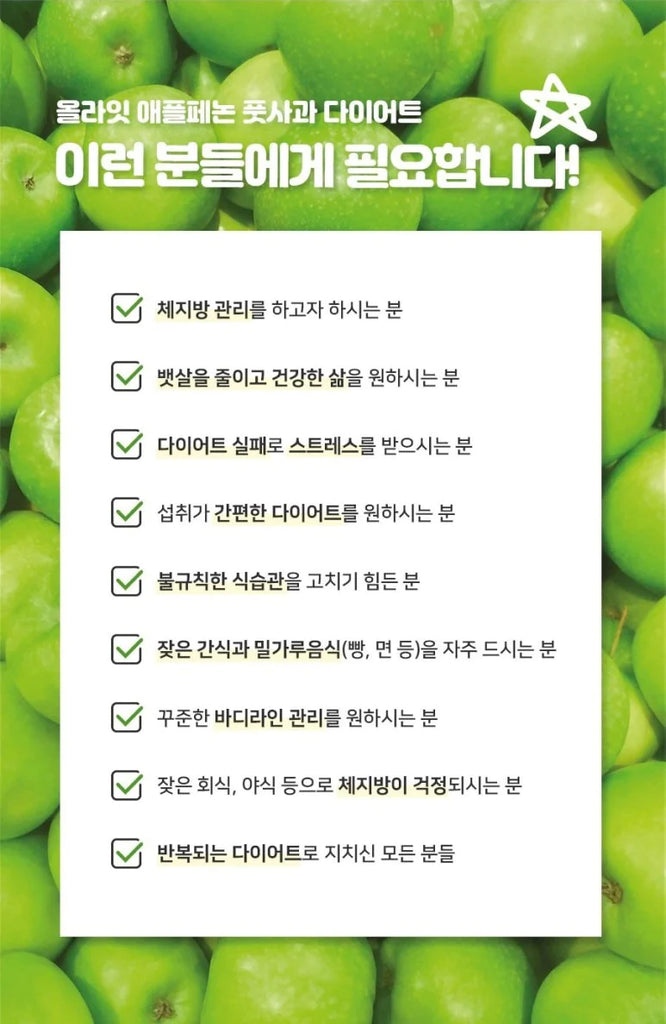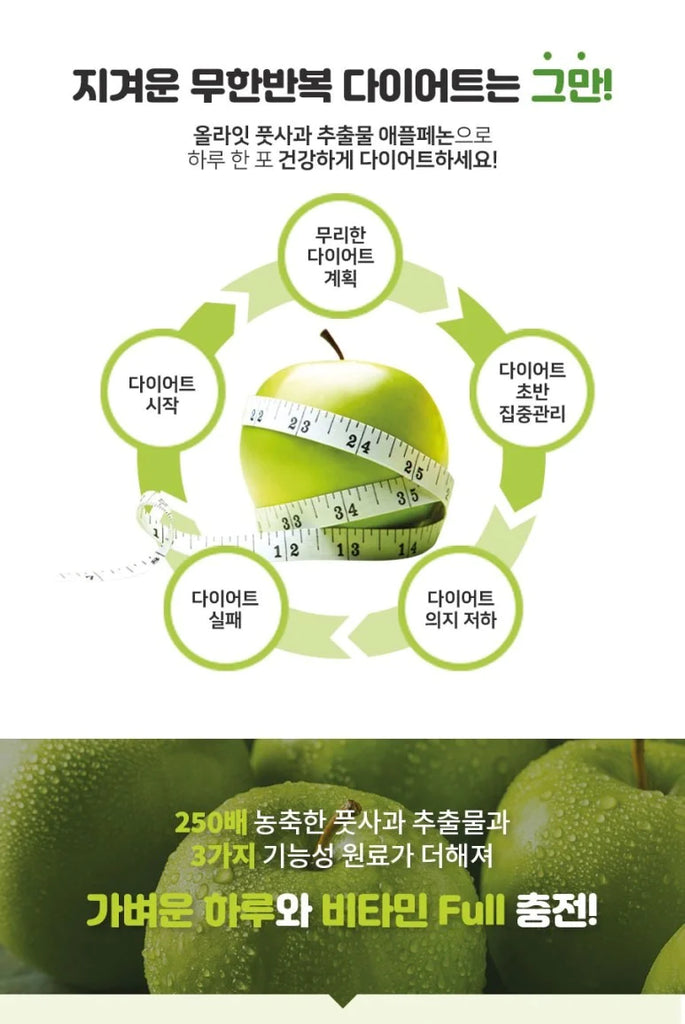 On Sale
Green Apple Diet All Right
ALL RIGHT is a natural supplement for use in calorie management programs and cardiovascular support.
All LRght contains the world's leading apple polyphenol ingredient - ApplePhenon™ together with Biotine, Vitamin B1 and Vitamin B2.
Weight management component
Enzyme inhibiting activity on lipid and glucose absorption
Helps maintain healthy blood pressure
Helps support cardiovascular health
Antioxidant 
30 packets in a box
Made in Korea.
Two clinical studies have shown that daily doses of 600 mg of ApplePhenon can help to reduce visceral fat and overall weight.

The first 12-week placebo-controlled study demonstrated that by using ApplePhenon, visceral fat in obese individuals could be decreased by 9% while reducing waistline and hip measurements.

A second longer study showed a reduction in visceral fat area, an improvement in adiponectin levels (anti-inflammatory hormone that helps with glucose control) and a decrease in overall weight.
Recommended Use:
Could complement a healthy lifestyle that incorporates a calorie-reduced diet and regular physical activity for individuals involved in a calorie management program. Helps maintain healthy blood pressure levels. Helps support cardiovascular health. Source of antioxidants that help protect against cell damage caused by free radicals.
How to Use:
Take 1 packet a day within 15 minutes after the meal with the water.    
Cautions and Warnings: 
Consult a health care practitioner/health care provider/health care professional/doctor/physician prior to use if you are pregnant.
KEEP OUT OF THE REACH OF CHILDREN.